Only have a day to explore the beautiful Guatemalan City of Antigua? If you have just a day in Antigua you are going to want to make the most of it!
Ideally, Antigua is somewhere you want to come for a few days at least to really make the most of it. I arrived planning on staying for a few weeks, that turned into a few months as I continued to extend my Guatemala travel adventure.
Did You Get Travel Insurance Yet?
If you are planning a trip right now then you NEED to thing seriously about insurance. If 2020 taught us anything, it's that you need to be prepared for anything!

Travel insurance has always been high on the list of things to get before you travel but now more than ever it should be at the top of your list! I'm pretty sure we have all had travel plans messed up because of COVID and not all insurers covered this. So you need to find an insurer that covers travel disruption due to COVID-19, World Nomads and Safety Wing are the ones to go for. World Nomads is great for incidents that happen prior to your trip, so if you get sick or are unable to travel due to travel restrictions some of their policies will cover that as cancellation cover. Safety Wing goes the extra mile and covers quarantine outside your home for up to 10 days, they also have a really handy map on their website showing requirements and restrictions for each country.

If you are doing shorter trips or a onger backpacking trip then WorldNomads is the best option. If you are a digital nomad or planning travel of at least 6 months then go for SafetyWing. Alternativly Travel Insurance Master is a great site to do a more general serch for vacation insurance. Just make sure whichever insurance plan you go with will cover you for COVID.
So Here is my 1 day in Antigua itinerary:
Breakfast with a View
Start your day right by having breakfast at The Breakfast Club. It is also a hostel so walk in and through the garden and up the stairs. You will find yourself up on a beautiful terrace with amazing views of Antigua on a clear day you will be able to see all three volcanos. They have a great breakfast menu served all day. Comfy seats and great wifi!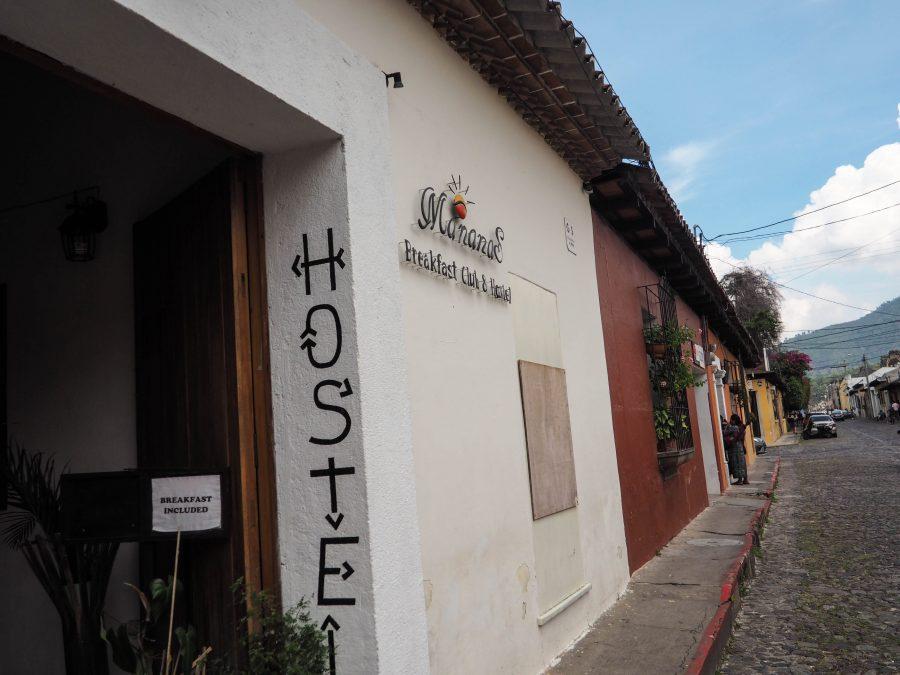 Take a Historical Walk
Once you have filled up on breakfast it's time to go exploring. If you don't already know Antigua is a UNESCO world heritage site and it is full of beautiful ruins. Every corner you turn around you will see another hidden gem. The ones you are able to enter you will have to pay a small entrance fee. But even if you don't want to go in you will be able to get a great street view.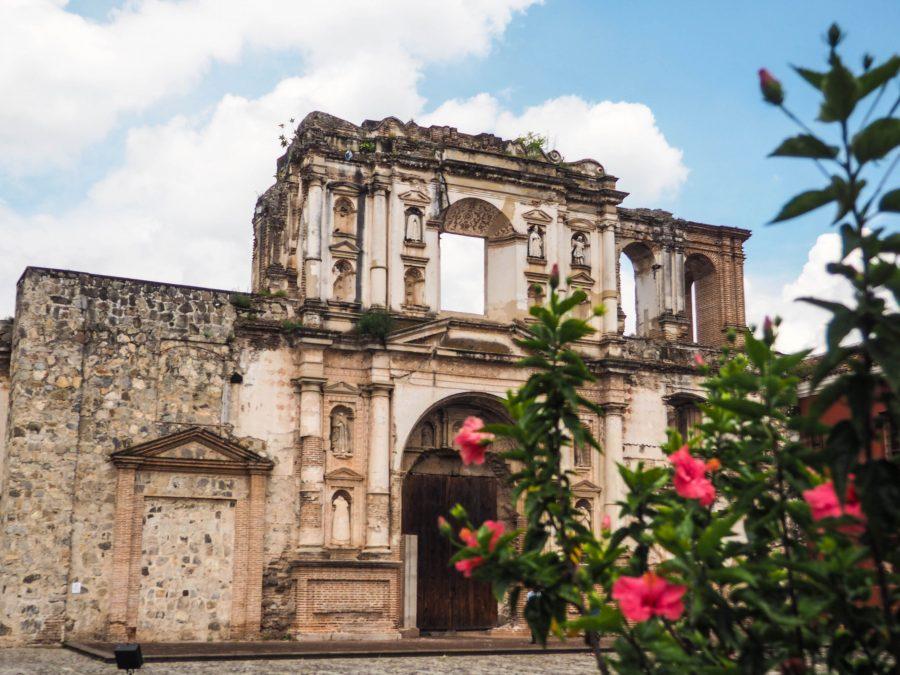 Lucky for you I have created a walking tour of all of the key ruins in Antigua. You can download the map at Walkli and it starts at Cerro De La Cruz so make sure you have some good walking shoes on!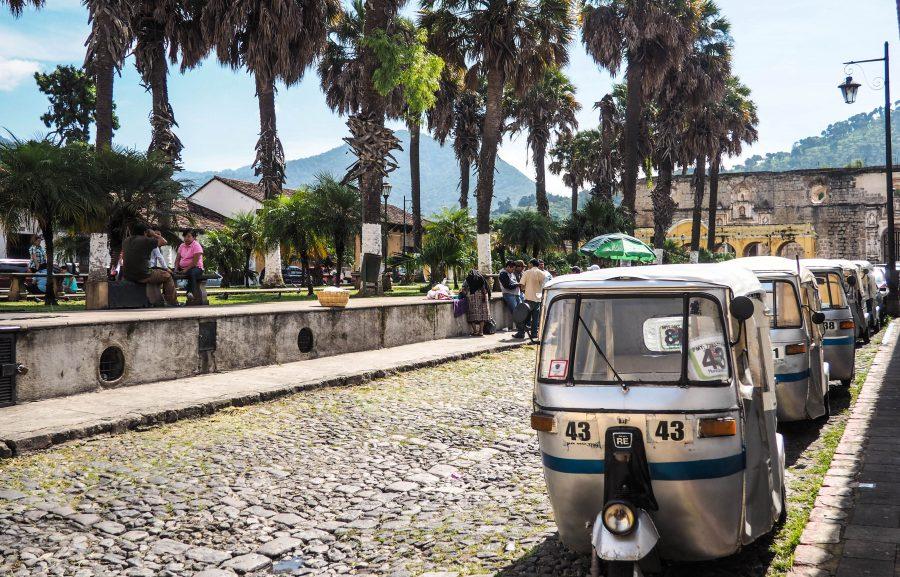 Lunch at Rainbow Cafe
Once you have finished your walk head over to Rainbow Cafe for lunch. Be sure to try one of their Iced Teas. While you are there take a look at their community notice board and schedule as there are always things happening there in the evening from NGO talks to Live Music.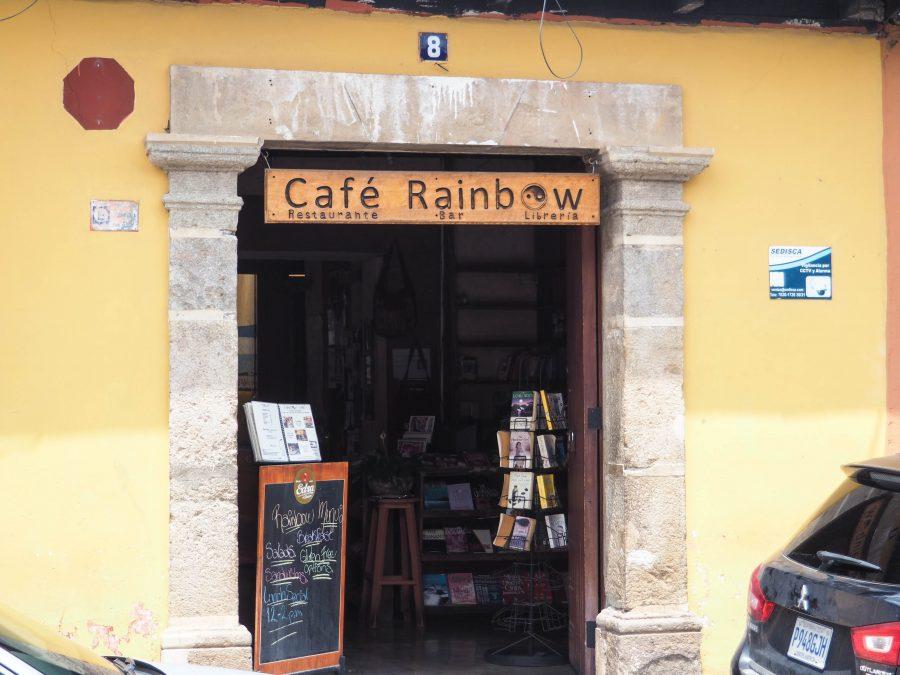 Hike Volcan Pacaya
Still got some energy left after your historic walk? You really must hike a volcano in Guatemala and Volcan Pacaya close to Antigua is the easiest hike you will find. Pacaya is one of the most active volcanoes in Central America. I would recommend going with OX Expeditions they offer a half day tour that leaves their office at 2pm and returns around 6pm.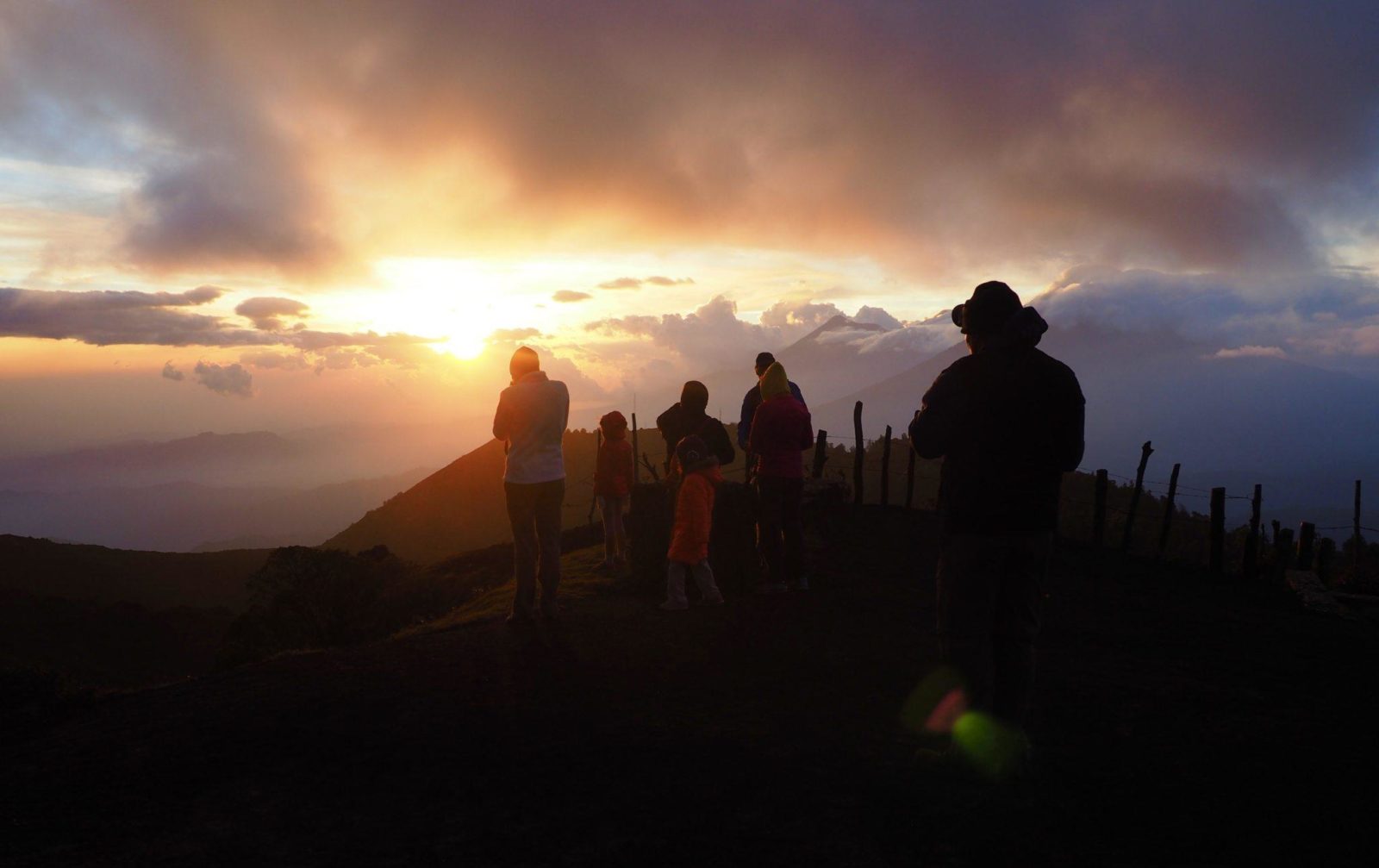 You can expect around 2 hours of hiking (an hour up and then the rest is exploring the lava fields and hiking down). So long as you have an average fitness level you won't struggle on this hike. I wore my head cam the last time I want and you can take a watch below.
I also did an overnight camping trip to Pacaya which you can read about here.
Shower
Once you get back from Pacaya you are going to want to shower that volcano off you! So go and take a shower, put on some clean clothes.
Dinner
Hands down my favorite place to eat in Antigua is Toko Baru its freshly prepared, plenty of choice for vegans and Vegetarians as well as meat lovers. There is no Wifi and you will often have to share a table. I recommend any of their curries, the falafel and make sure you order a portion of sweet potato fries!
Or if you are just too tired to even contemplating sitting down to eat then skip the shower and head straight up to Iglesia La Merced on 1a Calle to get yourself some street food. Word of warning make sure they heat up the chicken on a hot plate if that's what you want, otherwise go for a different meat of stick to vegetarian!
Or cross over the road from OX on 7 Calle and get some tacos or a burrito from Taqueria Doña Lupita they are the best in Antigua.
Out Out
If you still have energy left and fancy hitting the town? Antigua is known for its nightlife in Guatemala and you will be spoilt for choice of places to go. That said most of the good places are a little bit hidden. I have also created a Nightlife Tour/ Map of the best watering holes in the city which you can also download from Walkli here. Your welcome!
Looking for Accommodation in Antigua?
There are 3 places I recommend Selina or Yellow House Hostel if you are looking for a hostel. Alternatively, if you want an Airbnb I can't recommend this house enough. The owner Chelsea is a very good friend and I stayed in the larger one last time I was in Antigua. For hotels, I recommend Hotel Mesón de María, Barbara's Boutique Hostel, or Hotel Paseo de la Merced.
Would you like up to $29 off Airbnb? Just use this link.