Want to visit Mexico but not interested in hitting the usual tourist spots? Just under three hours northwest of Mexico City lies the state of Queretaro. This state may be small, but it offers a wealth of activities for those looking to get away from the crowds. In this post, I'm going to share with you the top 11 things to do in Queretaro.
Its capital city, Santiago de Querétaro, is becoming a top destination. But, there's still time to have the attractions all to yourself before the crowds rush in.
With so many things to do in Queretaro, where should you even start?
Don't you worry, though, I'm here to break down the best Queretaro things to do.
Note: For brevity, I'll refer to Santiago de Querétaro as Querétaro City throughout the article. When I refer to Querétaro, I am referring to the state.
Did You Get Travel Insurance Yet?

The Insurance companies I recommend are Hey Mondo, Safety Wing, and Travel Insurance Master

Hey Mondo is great if you are looking for a great value flexible policy. They offer single-trip cover, annual multi-trip cover, and long-term travel cover. Safety Wing is great value, with monthly coverage starting at $39. It's super easy to use, and it just renews each month. I currently use them as they offer me free cover for my son as part of my policy. I also use Travel Insurance Master for short trips.

Read my full travel insurance post here, where I go into detail about all companies.
1. Visit an 18th Century Aqueduct
When you cross a wealthy Spaniard with a nun from a convent, what do you get?
An 18th-century aqueduct and a UNESCO World Heritage Site, of course! What were you thinking?
As the story goes, Marquis of Villa del Águila had a deep love for a nun, Sister Marcela, in the convent of Santa Clara. But, because Marquis was married and Sister Clara was in a convent, their love could never be.
So, as a testament to his love, Marquis built Querétaro's first (and only) aqueduct to help the town's people.
The story's validity is questionable, but that doesn't detract from the engineering marvel. Heading near the Historic Center of Querétaro City, you can't miss the aqueduct's tall stature and rounded arches — of which there are 75 in all.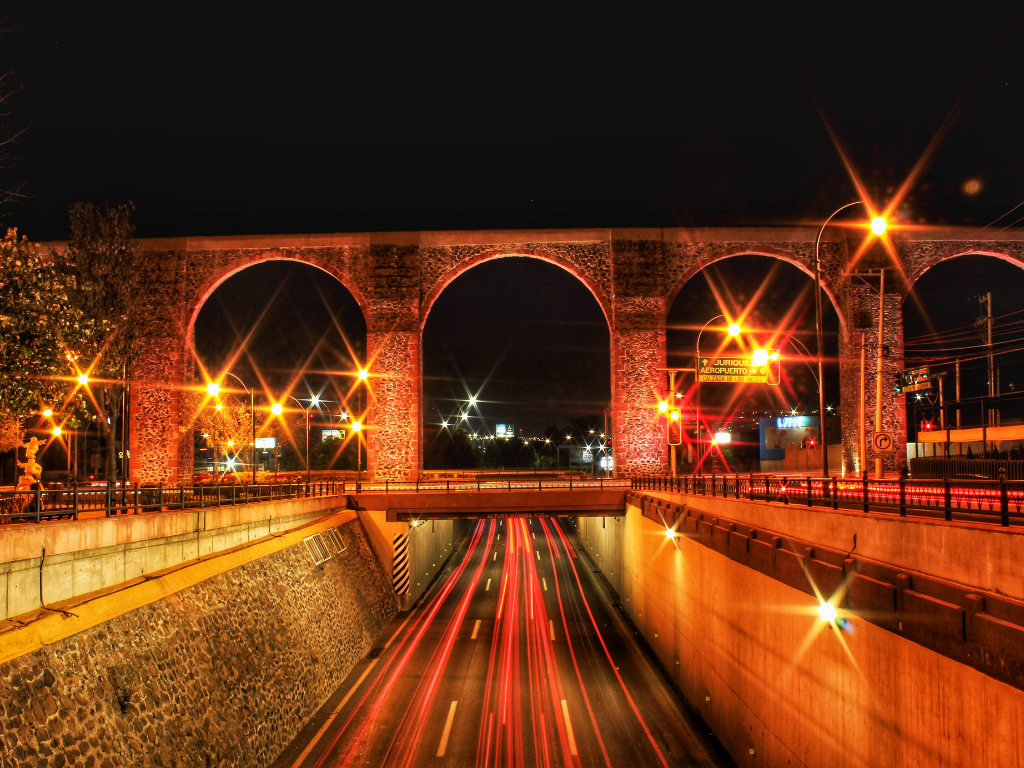 For the best photos, catch it at night when it's lit up with the city in the background.
2. People Watch in Plaza de Armas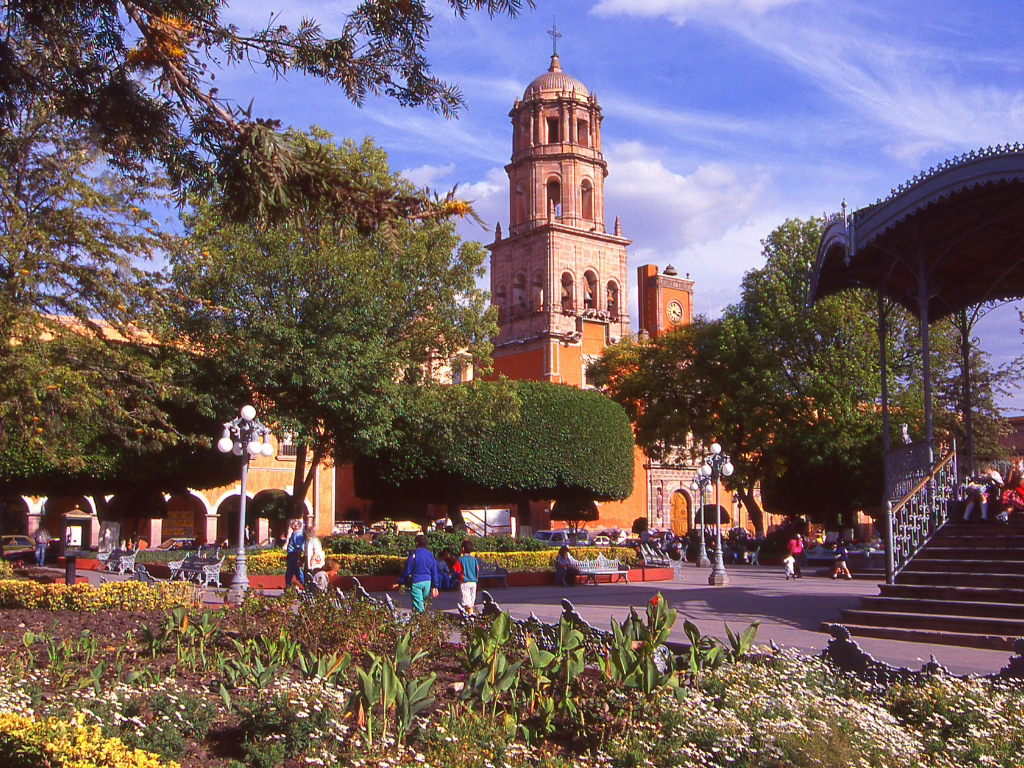 Of all of the Queretaro things to do, people-watching is an excellent activity to take in the local culture. Plaza de Armas — Querétaro City's main square — is a perfect spot for that.
Perfectly trimmed trees form an open-ended rectangle with a statue at its center. Around the statue are benches for people to sit, vendors selling various items, and locals chatting away.
For top places to visit in Queretaro check out Casa de la Corregidora on the square's north side if you enjoy history. At the end of the 17th century, Miguel Domínguez Aleman, Querétaro City's mayor, had it built as his home. Today, it serves as a government palace.
And if you are what to do in Queretaro beyond Plaza de Armas, fear not as there are many more attractions around the Historic Center.
3. Roam the Centro Historico
Gardens, statues, fountains, historic buildings — what else can you ask for from a historic center?
A quick tip: it's best explored on foot. Taking it slowly gives you the time to appreciate your surroundings. Baroque-style architecture dominates the cityscape, and ornate towers and elaborate archways surround you as you walk the geometric streets.
What to do in Queretaro? Easy! Simply get lost wandering these streets for hours.
Enjoy monuments? There are around 1,400 within a 2.5 square mile area. Buildings and houses in the area show off their unique archways and architecture. Statues dot the various squares and plazas.
If you're here for a short time, this is one of the top things to do in Querétaro City before you leave.
Looking for somewhere to stay in Querétaro City?
I've listed a few of my top places to stay in Querétaro City below to help you find the perfect accommodation for you depending on your budget.
4. Visit the Pueblos Mágicos
If you are seaking some of the best places to visit in Queretaro outside of the capital city then you will be glad to know that Querétaro has six total pueblos mágicos: Amealco, Bernal, Cadereyta, Jalpan de Serra, San Joaquin, and Tequisquiapan. And each one appeals to a different type of traveler.
A pueblo mágico (magic town) is a community in Mexico that has remained the same over time; often, they will keep their buildings, culture, and traditions.
Check out Cadereyta, Jalpan de Serra, and San Joaquin if you're nature-oriented. Jalpan and San Joaquin are part of the Sierra Gorda ecological zone, making them an excellent option for outdoor activities.
Looking for culture? Bernal and Tequisquiapan are right up your alley. Wines, cheeses, cathedrals, and cuisines make up these historic towns.
Or, visit all six pueblos mágicos and see everything Querétaro has to offer!
5. Enjoy a Glass of Wine at a Local Winery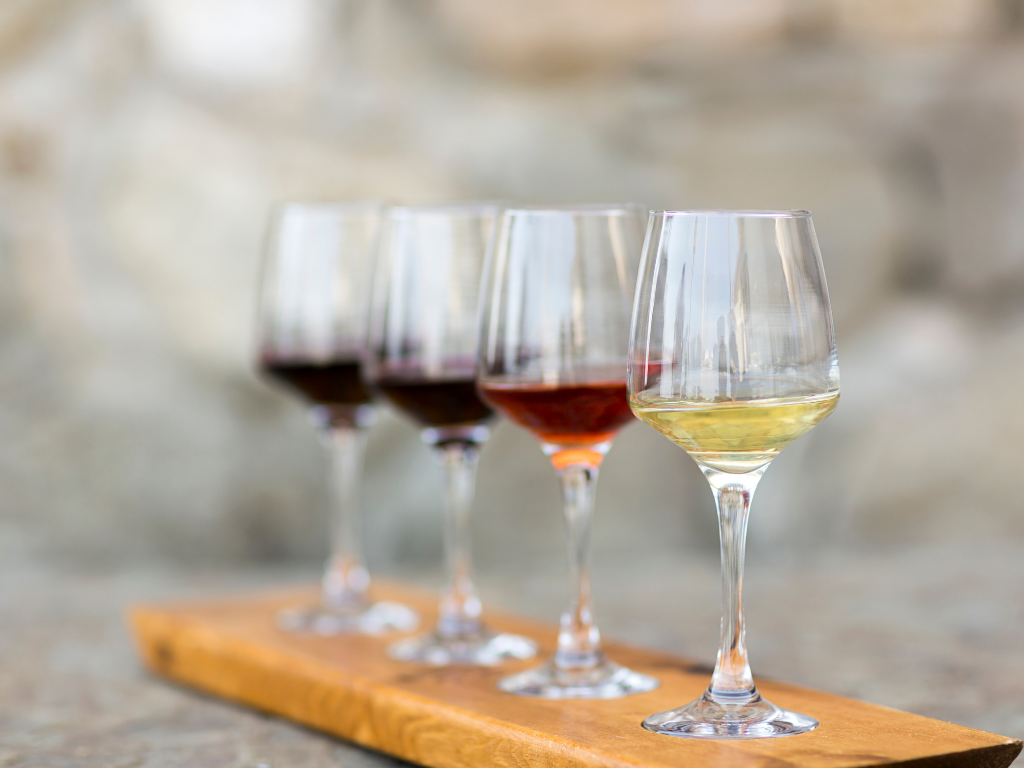 Querétaro is a hidden wine gem, despite being the second-largest wine-producing region in Mexico. If you're a sparkling wine fan, you'll be in your element.
Wine tours are plentiful, but you can access the wineries by car or public transport. You'll have your pick of wineries to visit, but some must-visits include:
Viñedos La Redonda
Finca Sala Vivé
San Juanito
Viñedos Los Rosales
Best of all, the wine is cheap. Cheap wine means you avoid the impossible decision of which wine to choose. In Querétaro, the answer is both!
6. Hike Pena de Bernal
Wait, Querétaro has all the things above and the third-largest monolith in the world?
That's right. And it's one of the Queretaro attractions you don't want to miss.
Peña de Bernal sits at a staggering 1,148 feet tall, casting a large shadow across San Sebastián Bernal, the pueblo mágico at its base. San Sebastián Bernal is worth visiting and is full of unique shops and tourist items.
An excellent way to experience this area is to hike up the side of Peña de Bernal and enjoy the views from near the summit. Then, head back down and grab a few blue corn gorditas — a local specialty — at a food stall. After that, it's window-shopping time.
Whether you enjoy shopping or not, browsing the variety of items on sale is time well spent. And you may come away with a couple of souvenirs. Wondering what to pack for Mexico? Read this.
7. Get a Glimpse of the Past at El Cerrito
Want to visit one of the most overlooked Queretaro attractions? Look no further than El Cerrito. Only four miles outside the Querétaro City, these ruins are waiting for you to pay them a visit.
Feeling old lately? These ruins date back to around 300 BCE, and it's reflected in the main pyramid's appearance.
Despite the size of this massive structure, it's actually on the smaller side compared to other pyramids in Mexico.
Mexico is full of pre-Columbian ruins, but it's rare you get a set of ruins to yourself. Visiting El Cerrito may be your chance.
8. Wander Mercado La Cruz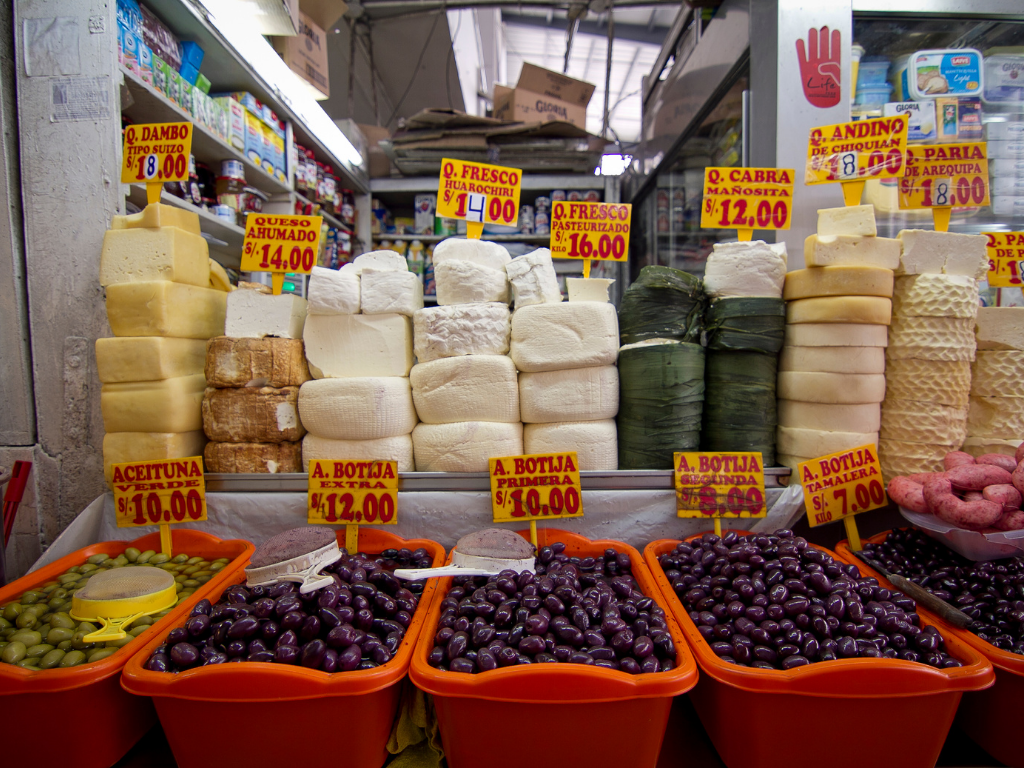 If you like your Queretaro attractions to be more of a sensory experience, head to the markets. In particular, Mercado la Cruz offers an array of options.
Clothes, shoes, accessories, fruits, vegetables, meats, and more line the cramped walkways of this market. You'll hear owners yelling out to you; others will offer free samples of meats or fruits, while live guitar music fills the area.
Querétaro City's markets offer a local experience while giving you the best prices. Don't miss out on this market when visiting.
9. Get Lost in the Sierra Gorda Biosphere Reserve (Not Literally!)
Head to the Sierra Gorda Biosphere Reserve to get away from the crowds (and almost everyone). Over 1,400 square miles of rivers, forests, and deserts comprise the terrain. This area is excellent for hiking, swimming, or relaxation.
While you're there, keep an eye out for flora and fauna surrounding you. This reserve is one of the most ecologically diverse places in Mexico. It is home to several threatened species.
But that's not all! More UNESCO sites, ruins, museums, and gardens dot the reserve and are worth seeking.
Who knew there were so many things to do in Querétaro?
10. Browse Querétaro's Museums
Wondering what to do in Queretaro to soak in a bit more culture? As you browse Querétaro City's streets, you'll inevitably come across one of their many museums. Over 20 you can find tucked away in various buildings, and even more pop up at different times of the year.
Some notable museums to visit include:
Museo Regional (Regional Museum)
Museo del Nacimiento (Museum of Birth)
Museo de Arte de Querétaro (Museum of Art of Queretaro)
Museo de la Muñeca (Museum of the Doll)
Planetario Dr. Jose Hernandez Moreno (Dr. Jose Hernandez Moreno Planetarium)
Museo de la Ciudad (Museum of the City)
One word you can use to describe the city's museums: variety. From art to planetariums to animals — you name it, and Querétaro City has a museum for it.
11. Witness a Sunrise at El Mirador de Cuatro Palos
You won't find this one on many lists of things to do in Querétaro because it takes you far from Querétaro City. About 90 miles away in the Sierra Gorda mountains is a viewpoint with a spectacular view.
But, getting there at sunrise is especially beautiful.
El Mirador de Cuatro Palos (Four Sticks Viewpoint) is at the end of a mile hike with about 370 feet of elevation gain. It's all worth it once you get to the viewpoint as the sun rises above the horizon.
The sky turns a light blue, and the horizon catches on fire in that signature orange as the colors blend. Finally, enough sunlight shines through to light up the peaks of the mountains that surround you. Still, the massive bases remain hidden in darkness, and you eagerly wait for the sun to reveal them.
A short hike for an incredible sunrise? Sounds worth it to me. This is a can't miss activity for nature lovers.
Conclusion
And there you have it. With these tips and destinations, you'll have an authentic experience in Querétaro.
From nature to wine, it has you covered. Just pack an extra bag for all the souvenirs you'll take back with you!
Looking for a place to stay in Querétaro?
Author Bio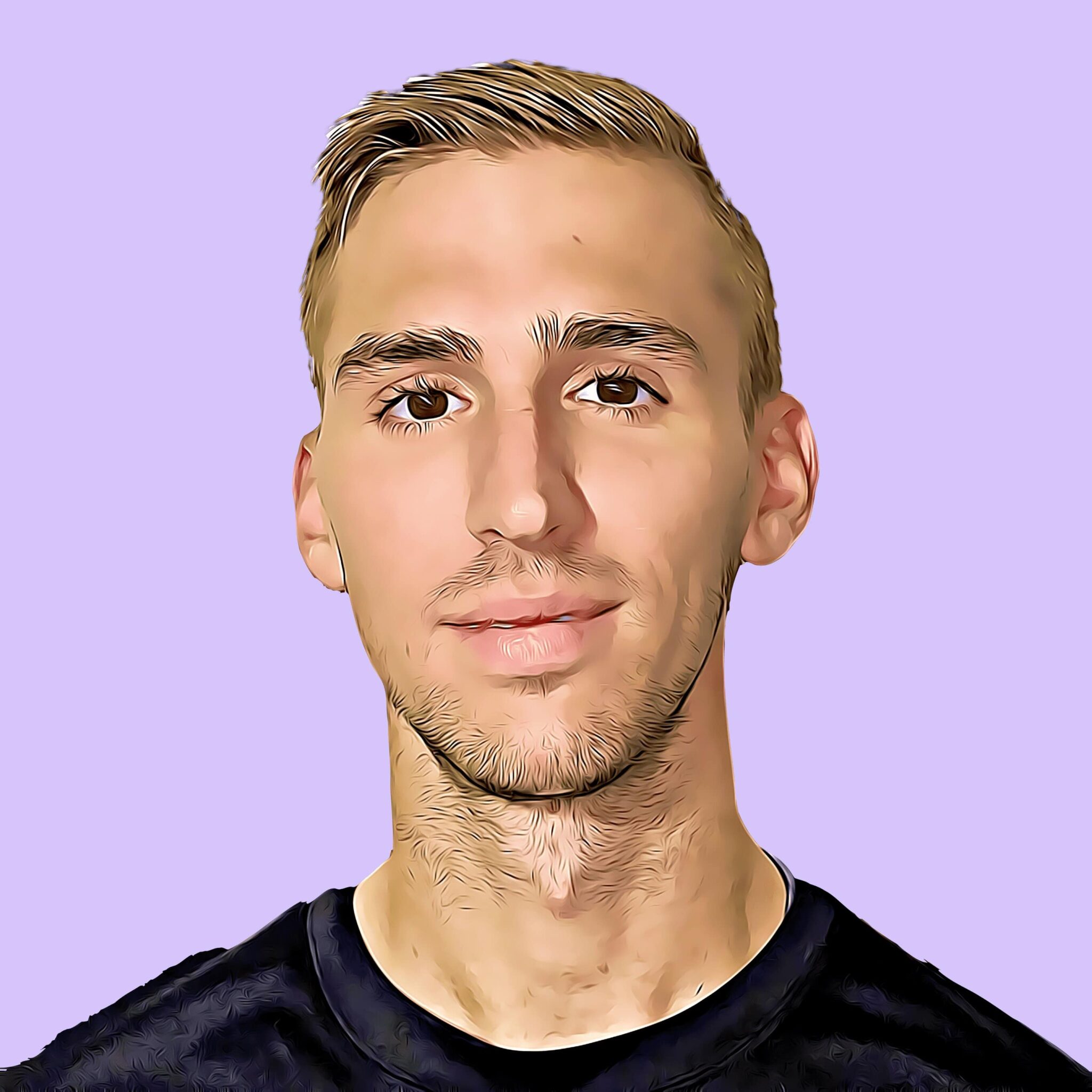 Kyle is the owner/author of the Travel Runner, where he writes about his two biggest passions: traveling and trail running. When he's not writing, he's usually found on the trails or in a plane seat figuring out if he can truly run around the world.