Since Cuba can be challenging to visit (even for experienced travelers), I've created this Cuba travel itinerary for recommendations on how to spend one week in Cuba (or two, if you have the time to spare). During your trip to Cuba, you won't have easy access to the Internet and possibly your bank account. In this Cuba travel itinerary, I'm sharing everything about Cuba travel requirements and what to do in Cuba for a week or two.
Did You Get Travel Insurance Yet?

The Insurance companies I recommend are Hey Mondo, Safety Wing, and Travel Insurance Master

Hey Mondo is great if you are looking for a great value flexible policy. They offer single-trip cover, annual multi-trip cover, and long-term travel cover. Safety Wing is great value, with monthly coverage starting at $39. It's super easy to use, and it just renews each month. I currently use them as they offer me free cover for my son as part of my policy. I also use Travel Insurance Master for short trips.

Read my full travel insurance post here, where I go into detail about all companies.
How Much Time Do I Need in Cuba?
You can cover quite a bit of ground in Cuba over seven to 10 days—two weeks would be perfect if you can swing it.
If you like my Cuba 7-day itinerary or 14-day itinerary, save them in your Stipple trip planner, where you'll find destinations, things to do, and accommodations all in one place without juggling between several apps.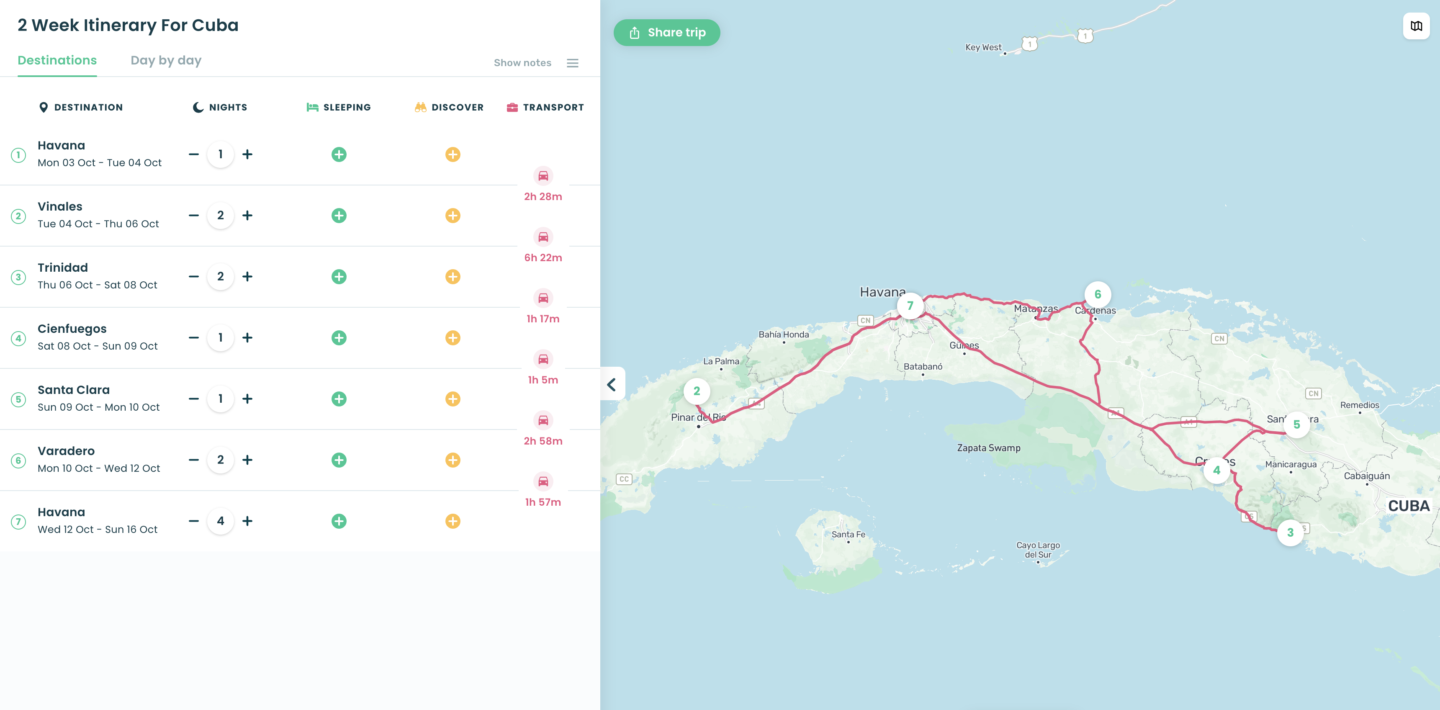 1 Week in Cuba Travel Itinerary
Day 1: Explore Havana
Havana is impressive, but my advice is to spend your time in the capital city at the end of your trip. As a seasoned solo traveler, this is one of my top tips for visiting foreign capitals. Whether it's Bogota or Bangkok, capital cities can be overwhelming, and when you're traveling, it can take a while to settle in and understand the culture. In my experience, it's helpful to return to the bustling city after spending some time in more laidback, slower-paced towns.
For more recommendations, check out my 48 Hours in Havana guide and 3-Day Havana Itinerary.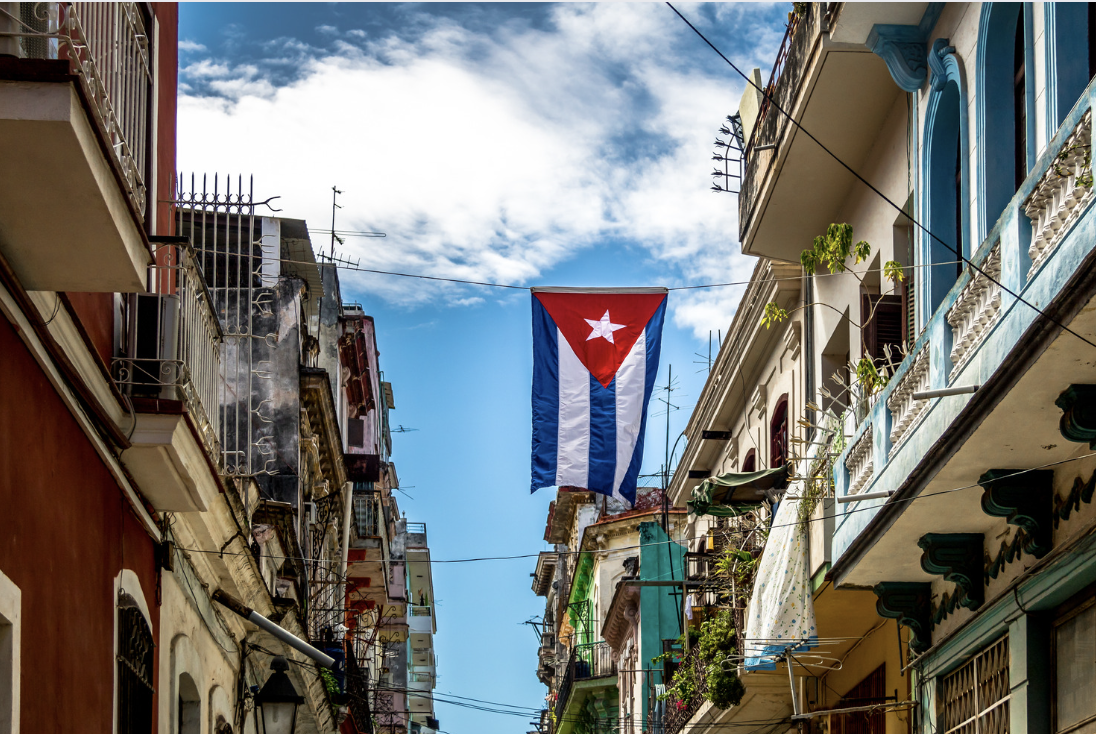 Quick Tip: Book accommodation, tours, and transport ahead of time online to save money and stress.

Best Caribbean Tours: Click here to check out the top Caribbean tours
Best Caribbean Accommodation: Click here to check out the best accommodation in Caribbean
Best Caribbean Transport: Click here to book a bus, ferry, or train in Caribbean
Days 2-3: Get Outdoors in Viñales
Vinales is a beautiful place to spend two days, and it's one of my favorite destinations in Cuba. I have an entire guide on How to Spend 48 Hours in Viñales. Popular activities include walking, biking, and horseback riding through the Viñales Valley, touring local tobacco farms, and exploring underwater caves.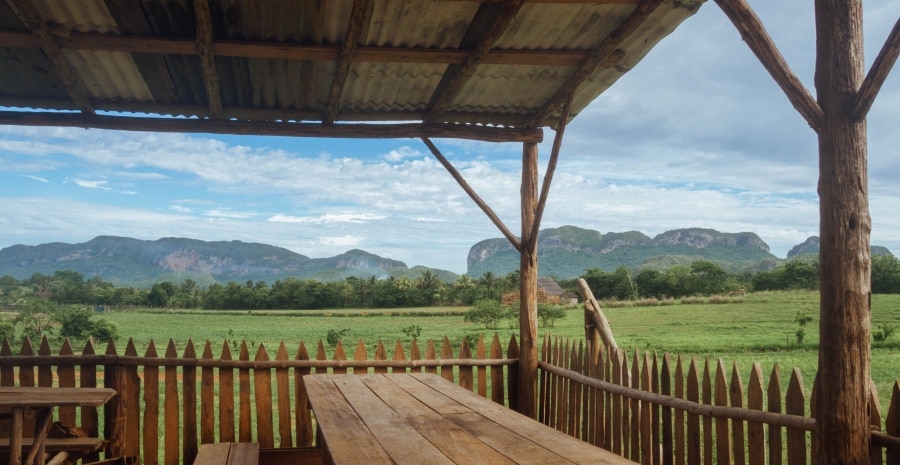 Days 4-5: Walk the Colonial Streets of Trinidad
Trinidad is second only to Havana in terms of beautiful colonial architecture. This charming town also has some great hikes and a pretty nice beach area. Check out the historic Plaza Mayor and Museo Romántico to experience the local history and culture.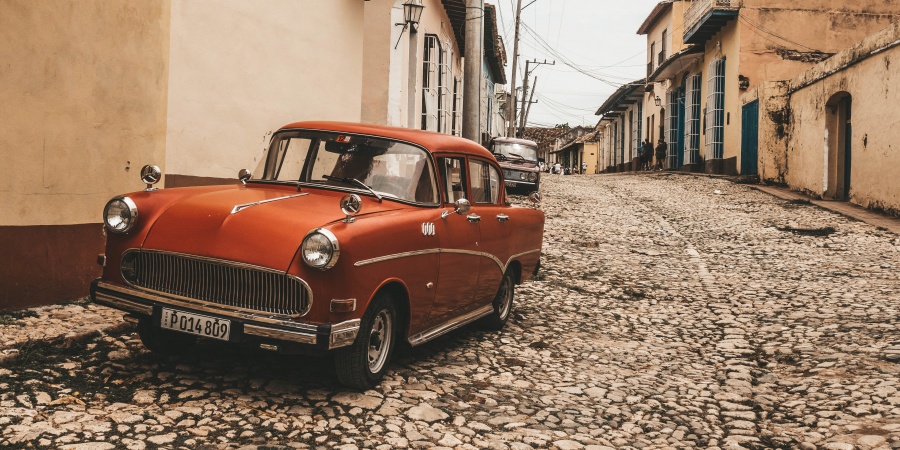 Day 6: Rest in Cienfuegos
I didn't make it to Cienfuegos due to budget and time constraints, but I would have loved to spend the day there. Don't worry, though—a blogger friend of mine, Travels with Talek, did get to hang out in Cienfuegos, so you can read about all the cool things to do in Cienfuegos in her post.
Day 7: Remember Che Guevara in Santa Clara
Santa Clara is a historic city in Cuba known for its pivotal role in the Cuban Revolution and its various cultural attractions. Check out the Che Guevara Mausoleum, one of the most significant attractions in town. The mausoleum houses the remains of Che Guevara and other revolutionaries. It also has a museum that provides insight into Che Guevara's life and the revolution.
I also recommend visiting Parque Vidal, a central square that's a great place to people-watch and experience the local culture. You'll find a variety of shops, restaurants, and live music performances in the evenings.
At this point, you could wrap up your one week in Cuba and head back to Havana. However, I highly recommend spending a full two weeks exploring this beautifully diverse country.
Week 2 in Cuba
Days 8-9: Enjoy the Beach in Varadero
I didn't make it to Varadero during my Cuba trip, but I would have killed for two days here on the beach! Take my advice, and you'll find a cheap, all-inclusive place to stay for three days and sit by the pool or on the beach sipping mojitos. Trust me, you'll need the rest before heading back to the excitement of Havana.
Days 10-14: Travel Back to Havana
Upon returning to Havana, you should be much more relaxed and accustomed to the Cuban way of life. Highlights of Havana include Old Havana, a UNESCO World Heritage Site famous for its narrow streets, colorful buildings, and numerous squares. Don't miss the Cathedral of Havana and the Plaza de Armas. You can't miss visiting El Capitolio, which houses the Cuban Academy of Sciences and the National Library. You can take a guided interior tour and learn more about the building's history and significance.
Quick Tip: View my full Cuba packing guide here including a downloadable checklist. And check out my Cuba Essentials shopping list here.
FAQs: Cuba Itinerary 7-14 Days
Is Cuba Worth Visiting?
Cuba is a unique and culturally rich destination that offers a lot to travelers, including rich culture, natural beauty, and mouthwatering cuisine.
What Are the Cuba Travel Requirements for Foreign Visitors?
Cuba has specific travel requirements for foreign visitors. These requirements can change, so it's essential to check the most up-to-date information with the Cuban embassy or consulate in your country and the Cuban Ministry of Tourism before planning your trip. You will typically need a passport, a tourist visa, and, on some occasions, a detailed travel itinerary.
What's the Ideal Cuba Itinerary 7 Days?
If you have one week in Cuba, plan to visit the areas of Havana, Viñales, Trinidad, Cienfuegos, Santa Clara, and Varadero.
Cuba Travel Guide Planning
🧳 Any recommendations on what I should pack for Cuba?
Yes! I have created a whole packing guide to Cuba which you can read here and you can also check out my packing list for Cuba on Amazon here.
🚗 Where can I book bus or private transportation while I'm in Cuba?
I strongly recommend using GottoGo. You can book almost all transport in the major Mexican tourist destinations through them online. They don't just cover buses they also cover shuttles, ferries, and private drivers.
🎫 Where can I buy tickets for museums, attractions, and tours in Cuba?
I recommend either Viator or GetYour Guide.
If you are traveling to Cancun you can use GoCity and save up to 55% of the initial cost of entrance tickets to various museums, tours, and attractions!
If you are traveling to Playa del Carmen then I recommend booking through my friend Vanessa at Turismo Channel. You can check out their tours by clicking here and using the following discount codes for the best prices clairecaroff (car rental), claire10off (for 10% off group tours), claireprivate (for a discount on private tours). You can also send her a WhatsApp message quoting the above codes to receive the discount.
👩‍⚕️ What is the best insurance to have while traveling?
I recommend using Heymondo for a great value policy. The app also offers you 24/7 Dr Chat. For Digital Nomads check out SafetyWing digital nomad insurance.
I have also written a blog post covering all my recommended travel insurance here
✈️ Any flight recommendations?
WayAWay offers you cheap flights with cashback. You can use this code CLAIRE22 to get 10% off. Otherwise Skyscanner or Expedia are my go-to flight searching platforms.
📱What do you use for internet connection while traveling?
I'm a big fan of personal WiFi devices and they have saved my ass so many times when traveling. I wrote a full review of the top travel WiFi devices you can read here. I personally use GlocalMe as I can either pop in a physical sim card or use their local carrier.
With regards to my phone connection, I use e-sims while traveling, so rather than having to swap out my regular sim card I can download the app and buy a virtual sim card. I recommend using eitherAirhub or Alosim. Both have great coverage of multiple countries and are very easy to use.
🛏️ What is the best platform to use for booking accommodation?
The 3 best platforms that I normally use are Booking.com, Hotels.com, and Expedia They offer great deals and multiple options. I always check all three to be sure of the best deals.
🛅 Do you have any luggage recommendations for traveling?
I do have a complete list of the best packing and luggage products that I recommend, you can check the list here. I'm currently traveling with this suitcase and this backpack.
Is Cuba Worth Visiting? Final Thoughts
Cuba is one of the most exciting and intriguing places I've visited, and I'm sure you'll enjoy visiting as much as I did with this Cuba itinerary. If you've been asking yourself, "Is Cuba worth visiting?" I can tell you the answer is yes! My Cuba 7-day itinerary and 14-day itinerary have everything you need to figure out what to do in Cuba for a week or more, regardless of your travel preferences.
Pin Me!
This post was proofread by Grammarly.