Need a packing guide for Cuba? Packing for Cuba is pretty easy really so if you are wondering what to wear in Cuba, you can wear whatever you feel comfortable in. Remember Cuba is hot, humid, and laid back. So when deciding what to wear when traveling in Cuba think light materials.
As it's not a religious or conservative country so in Cuba you can wear what you like! It does rain over the Summer so it's worth taking an umbrella or a light rain jacket. I have put together a list of some essentials to pack for Cuba. It is a list of basics so you may want to add a little more luxury if you have space. I only had a 28lt Cabin Zero Backpack with me so there wasn't much room for luxury!
This packing guide for Cuba is based on traveling from 7-14 days there. I managed to go for the whole ten days washing a few items of clothing and my underwear in a sink using a laundry soap bar I brought with me and a little scrubbing brush. You can ask your casa host to do your laundry for you if you prefer.
Luggage to take to Cuba
Backpack
I took my trusty 28ltr Cabin Zero bag. I love it because it looks excellent, store everything easily, and the thick straps make it comfortable on my shoulders. Read my full review here.
Purse
I also took a cross-body purse that I could use during the day and a tote bag. I love traveling with a tote because they are great for shopping, laundry and hardly take up any room in my backpack.
Check prices on Amazon
Click here to check price on Amazon
The essentials to take to Cuba
Headlamp
Outside of Havana, there was not much in the way of street lighting on my walk home. So I recommend always carrying a headlamp one just in case.
Click to check prices on Amazon
Soap bar for washing clothes
A bar of laundry soap is less likely to leak and saves on your liquid allowance. I also like to pack a fingernail scrubbing brush for washing clothes. I use this for scrubbing the areas of my clothes more prone to soaking up smells.
Click to check prices on Amazon
Camera
I travel with this mirrorless camera and can't recommend it enough! I also always take my tripod so I can get some selfies!
Click here to check prices on Amazon
Kindle
When you don't have much space for books. Kindles are a must. Be sure to download plenty of reading material (check out my favorite travel book list) and a few Cuba guides. When you don't have Facebook to waste hours of your day you will have plenty of time to read.
Journal
I used my journal so much in Cuba! Every time I met someone with a recommendation I wrote it down. I also had a lot of free time when I was able to write lots of thoughts and feelings down. It felt like a real treat to put pen to paper instead of typing for a change.
Snacks
Take snacks with you! Trust me on this. I took two boxes of these bars, some nuts and a bag of chips. The IQ bars and nuts lasted me the whole nine days, and I can't even tell you how glad I was I'd brought them.
Blow up Pillow
If you are going camping then a blow-up pillow is a must and doesn't take up much room. If you're not then skip it.
Earplugs
I never travel without earplugs. I've had way too many bad nights sleep and there is nothing worse.
First Aid Kit
I like to make my own and I always have activated charcoal, antihistamines, and anti-inflammatories in there as well as the usual.
Click here to check price on Amazon
Wet Wipes and Toiletries
I know wet wipes aren't very environmentally friendly but when I'm camping they do come in really handy. I think I make up for it with all of my other natural products though!
Sunscreen
Poncho
I always have a plastic poncho, always!
Sarong/ Towel
I personally prefer to take a sarong, they are nicer to look at lighter and have multi-functions. I sometimes pack 2 if I have space so I can take one to the beach and have one clean for drying off after a shower.
Lock
You always need a lock if you are staying in hostels. PS. This lock also goes well for locking your toolbox at home while you're away.
Head torch
Always comes in handy even if it's just reading in bed.
Click to check prices on Amazon
Washing Line
This travel washing line is so handy and it doesn't take up much room so I always keep it in my backpack.
Mobile wifi hotspot
I don't ever leave home without my TEPPY. It's amazing for times on the road, sketchy hotel wifi issues, and as an emergency back up.
If you want to get your own then use CLAIRESITCHYFEET for a 10% discount on sales and rental, (only valid for 100 uses so be quick).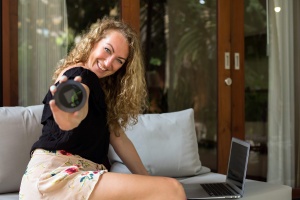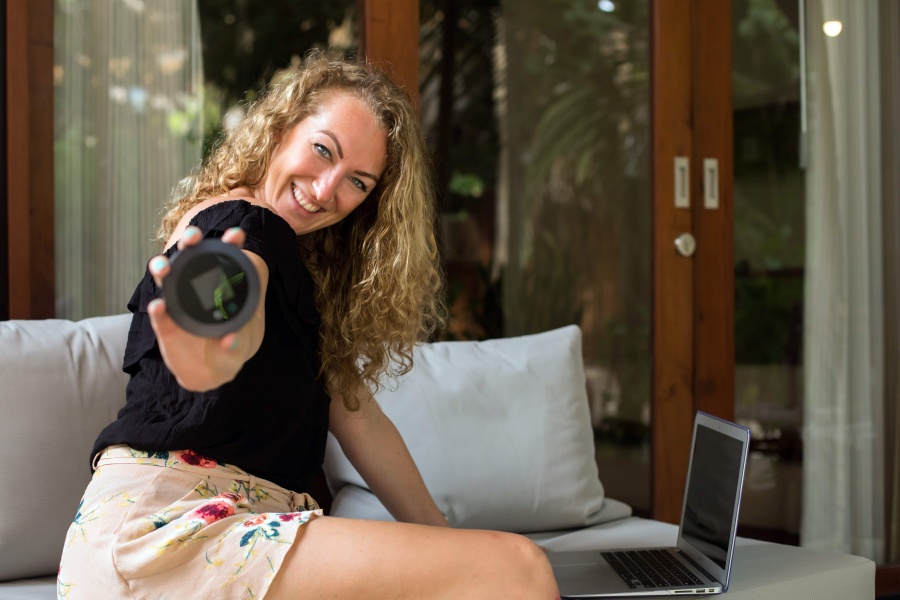 Water
In Cuba, it is cheaper to drink Rum than water, it can also be easier to find! I bought 2 x 2ltr bottled at the airport and brought them with me. I was really glad about this.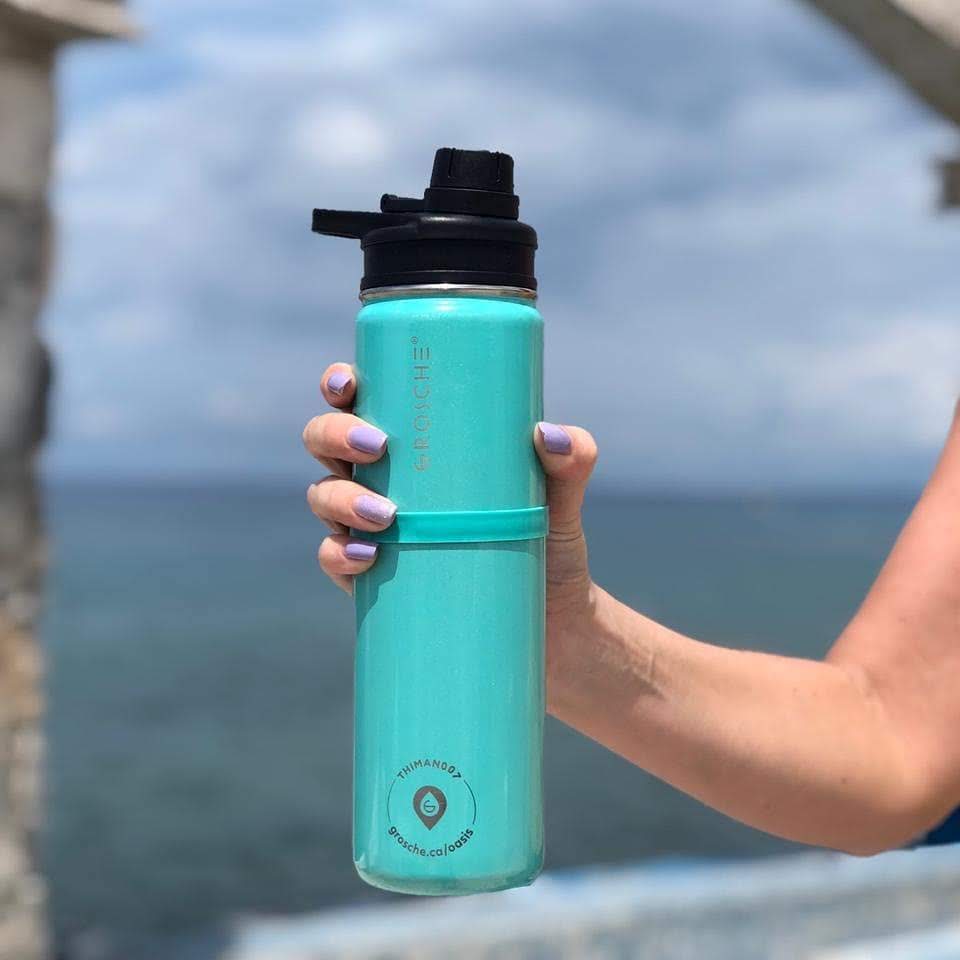 Click to check prices
Carabiner Clip
I never travel without at least 2 carabiner clips – 1 big one and a few smaller ones. They come in so handy for everything from attaching my sandals to my backpack to clipping on my GoPro.
Click to check prices on Amazon
What Toiletries to pack for Cuba
Medication – Make sure you bring things like paracetamol and ibuprofen with you as it can be tricky and expensive to find in Cuba.
What documentation should you take to Cuba?
Passport (obviously)
Cuban Visa (you may need to apply for this from the Cuban Embassy in your country. Or you can just get it at certain airports. You will need to search online for this. I flew out of Cancun, and I was able to just buy my Visa at the airport. But if I'd have been traveling from the UK I would have needed to apply by post weeks before my trip)
Proof of Travel Insurance – This is a legal requirement for going to Cuba. I recommend World Nomads insurance. If you can't prove your insurance when entering Cuba, they will make you buy their insurance at the airport. It's not worth risking it so I would strongly advise buying it before you do and having a print out of your cover with your passport and visa ready for inspection.
Copies of passport – I always have two photocopies, an image on my phone and one stored in the cloud. Better safe than sorry.
How much money to take to Cuba
Are you are from the USA? If so then you need to take enough cash to last you your entire trip. You will not be able to get money out of your US bank account in Cuba. In fact, I wasn't even able to login to Paypal or my US bank account while there. Before you fly exchange your $ for Euros and bring more than you think you will need. It is better to be safe than sorry.
If you are from anywhere else in the world or have a non-USA bank account, you should be fine as long as your debit card is Visa. I had no issue at all withdrawing money from my UK account while there. I took Mexican Pesos with me and exchanged some at the airport and the rest I was able to change with Cubans I met who were traveling to Mexico or one of the exchange places. The exchange rates are pretty fixed so you don't need to worry about getting the best rate. You can bring British Pounds, Canadian Dollars, Euros or MEX Pesos. All can be easily exchanged. Don't bring US Dollars as they will charge you a 10% 'tax' on them.
If you want to reduce the amount of cash you are bringing then pre-book accommodation and tours on AirBnB that way all you will need to bring is enough money for food, drink, and travel.
Clothes to take to Cuba
I never travel with much and Cuba is a pretty dressed down country anyway. Here's what was in my bag for Cuba:
Four basic vest tops/ t-shirts
2 'nice' more dressed up tops
Two pairs of denim shorts (one black and one blue)
One pair of leggings (for horse riding and avoiding mosquitos)
One dress (suitable for salsa)
One dress (suitable for daytime/ beach cover-up)
One denim shirt (the only time I used this was as a blanket on the bus and plane so I probably could have done without it.
Five pairs of panties
Two bikinis
1 crop top/ bralette
As I said I pack pretty light. I also wash out my underwear and top each night and leave it to dry to save space.
Note: Catcalling is pretty rife in Cuba and although hot pants and crop tops are totally acceptable (most locals will be dressed like this). I personally decided to dress a bit more conservatively most of the time. This is my personal choice as I feel a bit more able to deal with the looks and calls when I'm less exposed physically. You may feel totally different to me. So you should feel free to dress however you personally feel comfortable. Just be aware that no matter what you are wearing you are likely to get a lot of unwanted attention for local men.
Don't forget insurance!
Whatever you do, don't forget about insurance. I personally use Safetywing insurance for Digital Nomads. But that will only cover your medical expenses. So if you need something more comprehensive then it's World Nomads all the way!
Final Thoughts
And that's it, my packing guide for Cuba. I hope you have an incredible time in Cuba and don't forget to check out my other guides to Cuba before you travel. I have even made them available to download so you can access them while you are away without the internet!
Looking for some cool things to do in Cuba? Lili has 26 things to do in Cuba that you should absolutely do!
Traveling to Cuba soon? Take a read of my other travel guides to Cuba here:
What It's Really Like Traveling Solo in Cuba as a Woman
How to Spend 48 hours in Viñales
How to spend 48 hours in Havana
How to Spend 48 hours in Trinidad
Are you ready to book your trip?  To help you get the best deals and service here are the companies that I personally use to book all of my travel online. I always shop around before booking anything, but these are my tried and tested starting places.