Indonesia has over 17,000 islands, but Bali is no doubt the most popular place to visit. With so many things to see and do, Bali has rightfully earned this title. In this Bali solo travel guide, I'm going to share with you my tips and advice for the perfect solo trip to Bali and important facts about Bali you need to know, like info about renting a scooter in Bali.
You've got the choice between the top Bali tourist attractions, Instagram spots, and idyllic beaches, as well as finding some hidden gems where you can get some peace and quiet, without having to share the views with crowds of people.
Read on to find out more about your trip to Bali as a solo traveler; what to do, what to pack, where to stay, how to get around, and how to plan the perfect 10 days in Bali itinerary.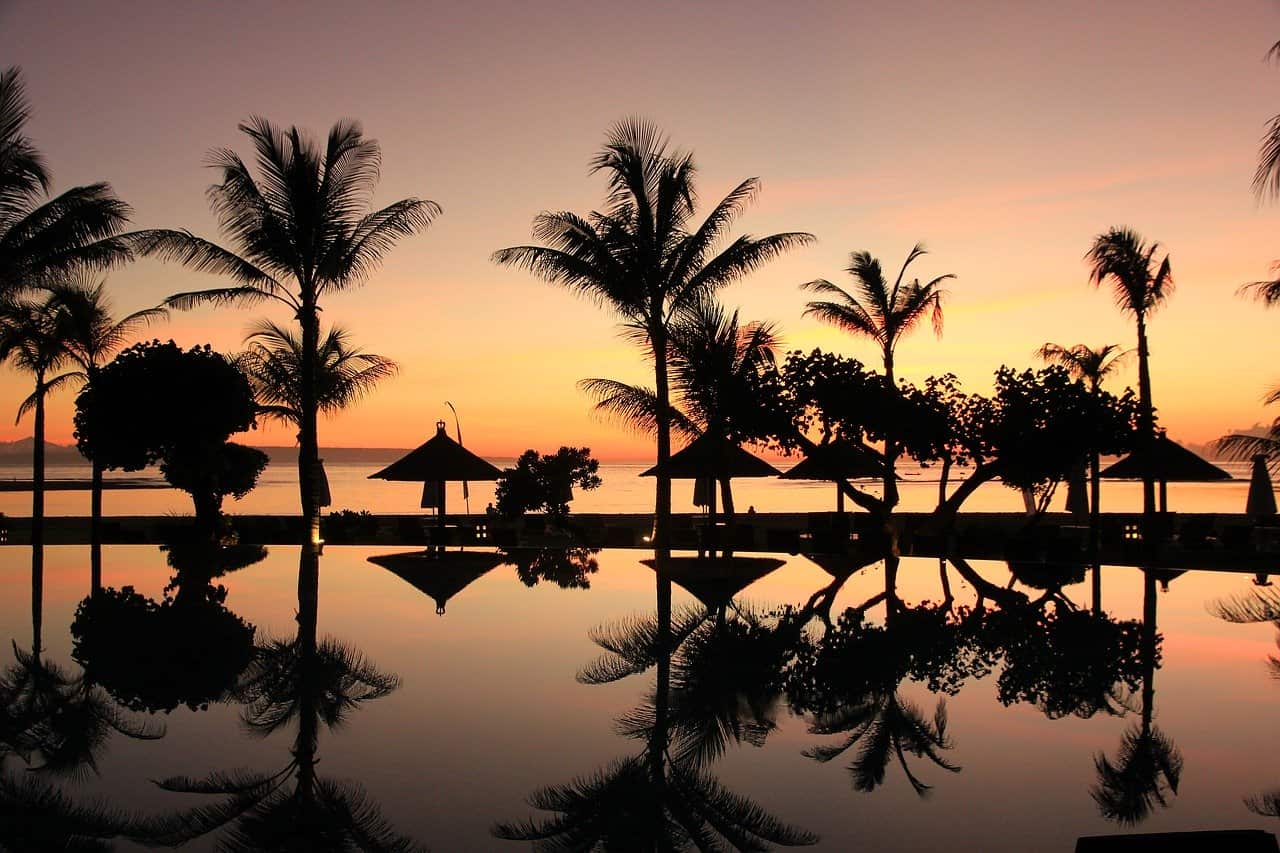 Top Things To Do Solo In Bali
Bali is a hub for exciting activities, no matter what kind of traveler you are. The type of activities on offer depends on which parts of Bali you are visiting and of course how much time you have. As a minimum, 2 weeks in Bali is enough to get a real test of it. But of course, longer is always better!
Explore Canggu
Canggu was hands down one of my favorite places to visit in Bali. Solo travel in this area is easy and it is becoming increasingly popular for ex-pats, especially digital nomads. The beach is close by, the eateries in Canggu, especially the warungs, (local restaurants) are the best in Bali and there are plenty of things to do in Canggu. It's not as busy and touristy as Seminyak and Kuta, which is a big plus.
Top attractions to visit on your Bali solo travel itinerary should include Batu Bolong Beach (especially for surfing and surf lessons), Finn's Beach Club, and Tanah Lot Temple.
Visit Seminyak, Kuta, and Uluwatu
Seminyak, Kuta, and Uluwatu are great for beach lovers. Seminyak and Kuta have long been popular tourist spots, so you'll find no shortage of markets, eateries and tourist activities.
Uluwatu is popular for surfing and beachgoers have the choice of many beaches for a dip in the ocean and relaxing by the seaside.
While in the south of Bali, head to the beaches (especially Suluban beach), Uluwatu Temple, Kuta Art Market, and Potato Head Beach Club.
Relax in Ubud
Head to Ubud for culture. There are arts and crafts to admire and purchase, Hindu temples, and traditional dance performances.
It is located in central Bali, making it a major hub for Bali day trips. Consider using Ubud as your base for your solo trip to Bali. This way you can make day trips out to the less busy parts of Bali from here.
While in Ubud, take part in a yoga class, go and visit the art market, monkey forest, Tegallalang Rice Terraces, Goa Gajah, and Tirta Empul. You can also find good scuba diving in Bali, before you book anything though check out these tips for best scuba diving in Bali to make sure you have the best experience.
Take A Day Trip To Karagasem
Karangasem is located in the east of Bali. Many people choose to day trip here, rather than stay overnight. If you want to get out of the hustle and bustle of the city, consider staying here, especially if you plan to get up at sunrise.
One hidden gem in Karangasem is Bukit Cinta Pangi. The sunrises here are amazing and there are no tourists – you'll have the view all to yourself.

Visit Taman Tirtagangga, Taman Ujung
Pura Lempuyang. Pura Lempuyang is made famous by Instagram for the Gates of Heaven. Bear in mind the wait time just to get a photo – even if you come at 6 am you'll have to wait 90 minutes!
Munduk
Munduk is another great place to get away from the tourist areas. When I was here for a couple of nights, I saw only a couple of other foreigners!
Munduk is popular for waterfall hopping. If you want a beautifully clear waterfall to swim in with no tourists, go to Banyumala Waterfall before 10 am. Apart from my driver, there was no one else there! This is a huge contrast to Tibumana, Tegenungan, Tukad Cepung, and Kanto Lampo Waterfalls near Ubud.
Apart from the waterfalls, visit Wanagiri Hidden Hills for some great Instagram shots, Jatiluwih Rice Fields, and Ulun Danu Beratan Temple.
Visit The islands
The Gilis
There are three islands; Gili Trawangan (Gili T), Gili Air, and Gili Meno. Gili T is the social island great for partying and nightlife. While Gili Meno is popular amongst honeymooners, and Gili Air is somewhere in between the two islands.
Nusa Penida
Nusa Penida is the busiest area in Bali. Most people will do a day trip here, but if you want to see the sunrise and sunset, as well as beat the crowds, stay overnight. Kelingking Beach, Broken Beach, Angel's Billabong and Crystal Bay are popular attractions. Get in as early as possible as it will get packed, even in the low season.
Bali Nightlife For Singles
Bars are all around the tourist areas in Bali. Finn's Beach Club and La Brisa in Canggu are great places to spend your evening. For more affordable options, go to Pretty Poison and Old Man's.
Seminyak and Kuta have some great nightlife spots too. Potato Head Beach Club is the most popular spot in Seminyak, and Ku De Ta, La Favela and La Plancha are also great options.
Ubud is a lot more relaxed. However, you can still find some nightlife. No Mas is the most popular bar in Ubud, or visit Folk Pool & Gardens and Copper Kitchen & Bar for more chilled vibes.
How To Get From Denpasar Airport to Bali
The cheapest way to get from Denpasar airport to Bali is by taking a taxi from the airport to your accommodation in Bali is by Bluebird. Bluebird taxis aren't allowed to pick people up at Denpasar Airport, so instead, head to international departures on level 3. In the drop-off area, wait until you see a Bluebird taxi drop someone else off. I headed to Canggu from the airport and paid 12,000 IDR via Bluebird.
I would avoid taking any other taxis companies as you will be charged tourist prices of up to 200% more than Bluebird. Many accommodations will offer to arrange airport transfer for you, which does come with convenience, but once again, you will be paying a premium.
Grab is another great way to get from Denpasar Airport to your accommodation – although it seems to be a bit more expensive than Bluebird. There is a designated pick-up point that you'll need to head to. Head towards the domestic terminal (around a 10-minute walk). The pick-up area isn't blatantly advertised, but look out for the app's colors (green and white).
Otherwise, you can head to the parking garage opposite the arrivals door. Head to the third floor to Pillar C80.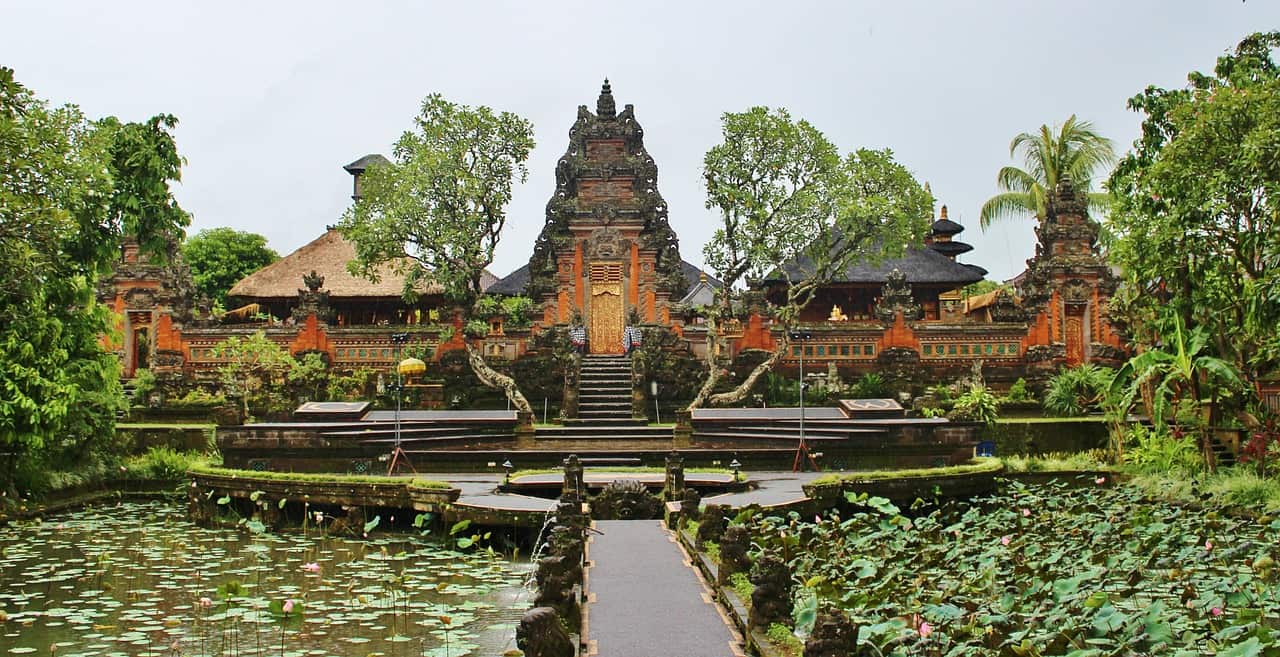 Bali Solo Travel Using Public Transport In Bali
Staying in the city centers is your best bet. Most cities are walkable, so being amongst the center of the city gives you access to eateries, shopping and day tours.
Renting a scooter or motorbike is a popular mode of transport in Bali. It's super cheap at around 50,000 IDR per day. However, road rules won't be as strict as they are back home, so I'd recommend only hiring a scooter if you feel comfortable driving one.
Also, check whether you're legal to drive in Bali. Some countries only allow you to drive a bike up to 50cc. Bikes in Bali are generally over 100cc, meaning that you won't be insured to drive in Bali.
Seeing many of the main attractions will require a car or a motorbike. For example, Tegallalang Rice Terraces are just under 30 minutes away from Ubud town center and Tanah Lot is around 20 minutes (or more during sunset) from Canggu.
A cost-efficient way to see all the attractions is to hire a driver for the day. Drivers generally cost 500,000 IDR per day. Since I stayed in many areas of Bali (Canggu, Ubud, Sanur, Nusa Penida, Munduk and Amlapura), I hired a driver for the day to get from one town to another, and in between, I would stop at the attractions.
Walking around during the tourist areas at night is generally safe. Just avoid walking through dark, deserted alleyways. Taking a short taxi is a cheap option if you ever feel unsafe at night.
Ride-share options such as Grab, Gojek, and Bluebird are super easy to use, so be sure to download the app before your trip. Bear in mind ride-sharing is banned in Canggu and Ubud, so you may have to haggle with a taxi driver instead. Ensure they use a meter, otherwise, you may be paying a premium tourist price.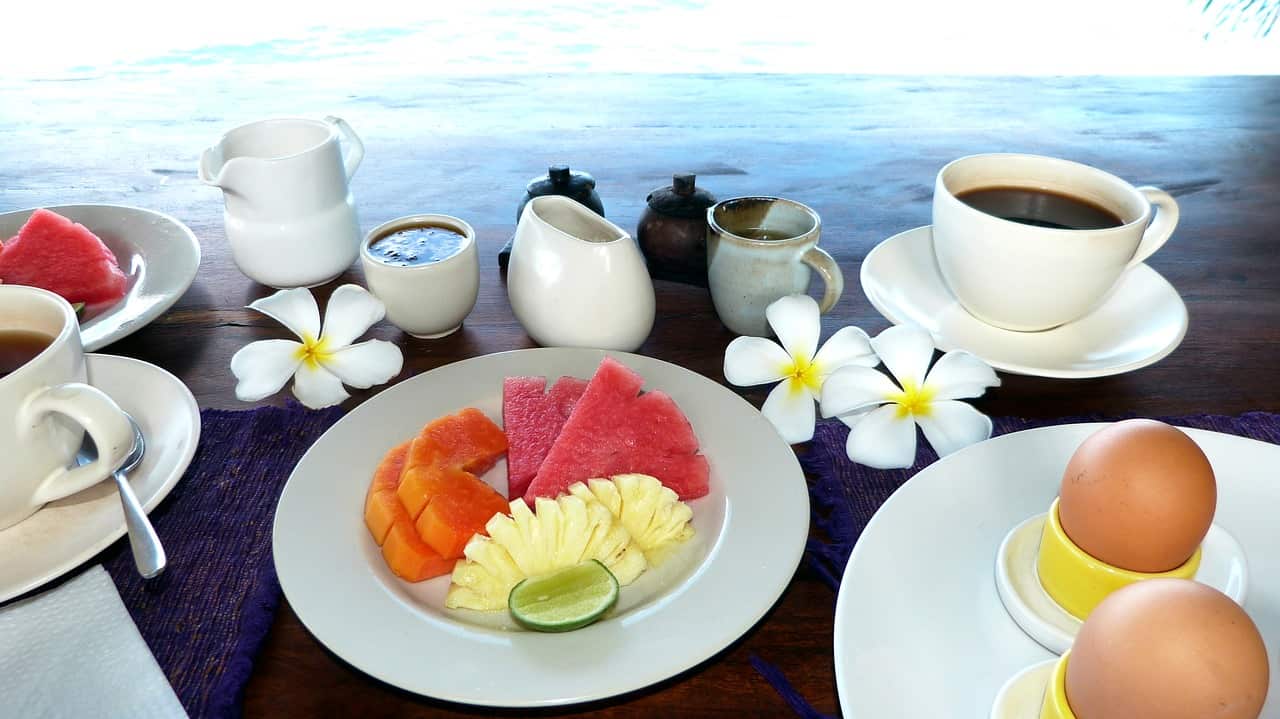 Where To Stay In Bali
Many people who travel solo in Bali start their holiday in Seminyak or Kuta. Seminyak is more popular for families and mid-range to luxury travelers. Kuta is more for backpackers and budget travelers. However, both areas can get very busy. To get a similar vibe with fewer people, Canggu is the place to stay on your solo Bali trip.
Batu Bolong is the best place to stay in Canggu. It's not quite as busy as the Berawa Beach area, but there are so many places to eat and shop.
Homestays and guesthouses, and opposed to hotels are both cheaper to stay in and are better for meeting people.
In Ubud, I cannot recommend Wayan's Family Homestay enough! Dorms start at 13,500 IDR and private rooms at 27,000 IDR, however, their walk-in price is even cheaper! The family is so lovely and helpful, there's a pool which is amazing to cool off in after a day in the heat, and there are areas to socialize with other travelers. Did I mention they include breakfast too? Choose from eggs or a pancake every morning. I loved it so much here I came back after visiting other parts of Bali.
For luxury accommodation, Four Seasons Resort and Como Uma are highly-rated options. Their reviews are outstanding and are great choices for honeymooners and those looking for relaxing resorts to spend most of their trip to Bali.
Safety Tips For Solo Travel To Bali
Bali has become incredibly popular amongst tourists, which makes it a very safe place to visit. Many of the travelers will be solo travelers like yourself. Hostels and homestays are great ways to meet people.
Like many countries in Southeast Asia, excise caution in busy areas. If you do use a handbag, wear it across your body instead of on one shoulder. Choose a bag that zips rather than an open tote bag. Wear your backpack on your front in busy crowds and for peace of mind, you could also lock your backpack.
I can gladly say I never felt unsafe in Bali. I didn't bother locking my backpack or wearing my backpack on my front. However, I did travel to Bali during the low season, so the only time I was in a considerably crowded area was during New Year's Eve.

Final thoughts
It's a no-brainer why Solo travel in Bali is so popular. For solo travelers, it's a safe destination where you can meet like-minded travelers. Activities are diverse; ranging from shopping at the markets to chasing waterfalls, temple-hopping and having a dip in the ocean.
Author Bio:
Delilah is a lover of travel and writes for her travel blog, Our Travel Mix (https://www.ourtravelmix.com/). Delilah is making her way around the world. She has spent the past couple of months in Southeast Asia and is currently in Yogyakarta, Indonesia. In her spare time, Delilah loves to photograph wildlife and immerse herself in nature.
To keep up with her travels, follow Delilah on Instagram and Pinterest.