I'm guessing as you have clicked on this blog post all about becoming a digital nomad you are thinking of ditching the 9-5!
In today's world, many people are seeking a more flexible and location independence lifestyle, and to become a digital nomad is one way to achieve that.
However, making the transition to this lifestyle can be a bit overwhelming, especially if you're not sure where to start. That's why I've put together this informative post to help guide you through the process of becoming a digital nomad. I'll cover everything from the benefits and challenges of the digital nomad life to some of the key tools and new skills you'll need to succeed, and much more.
So whether you're already on the path to become a digital nomad or just starting to consider it, this post is for you!
Let's dive in and discover the 13 things you need to know to become a successful digital nomad.
Start where you are
Most digital nomads find jobs by looking at what they're doing right now, and finding a way to do it remotely. This could be pretty straightforward if you are a programmer, graphic designer, or doing literally anything else involving spending 8 hours a day on a computer.
Because the chances are if you moved that computer to a poolside in Thailand you could still do the exact same thing. What you are going to need to figure out is if you want to go it alone and set up your own online business, have a freelance business online or if you can persuade your company to have remote workers.
If however, you are a yoga teacher or the artistic director of a dance company like I was, then you are going to have to get creative. What I had to do was look at all of the pieces of my job and figure out if there was a way of me to continue to do them while not being physically present in the office. It was pretty straightforward for me actually, I realized there was a lot I could do remotely so I made a list and then I pitched the idea to the people I worked with that I would step down as director but I would continue working for the company just doing social media, fundraising, and tour booking. They agreed to a 6-month trial and it really was as simple as that.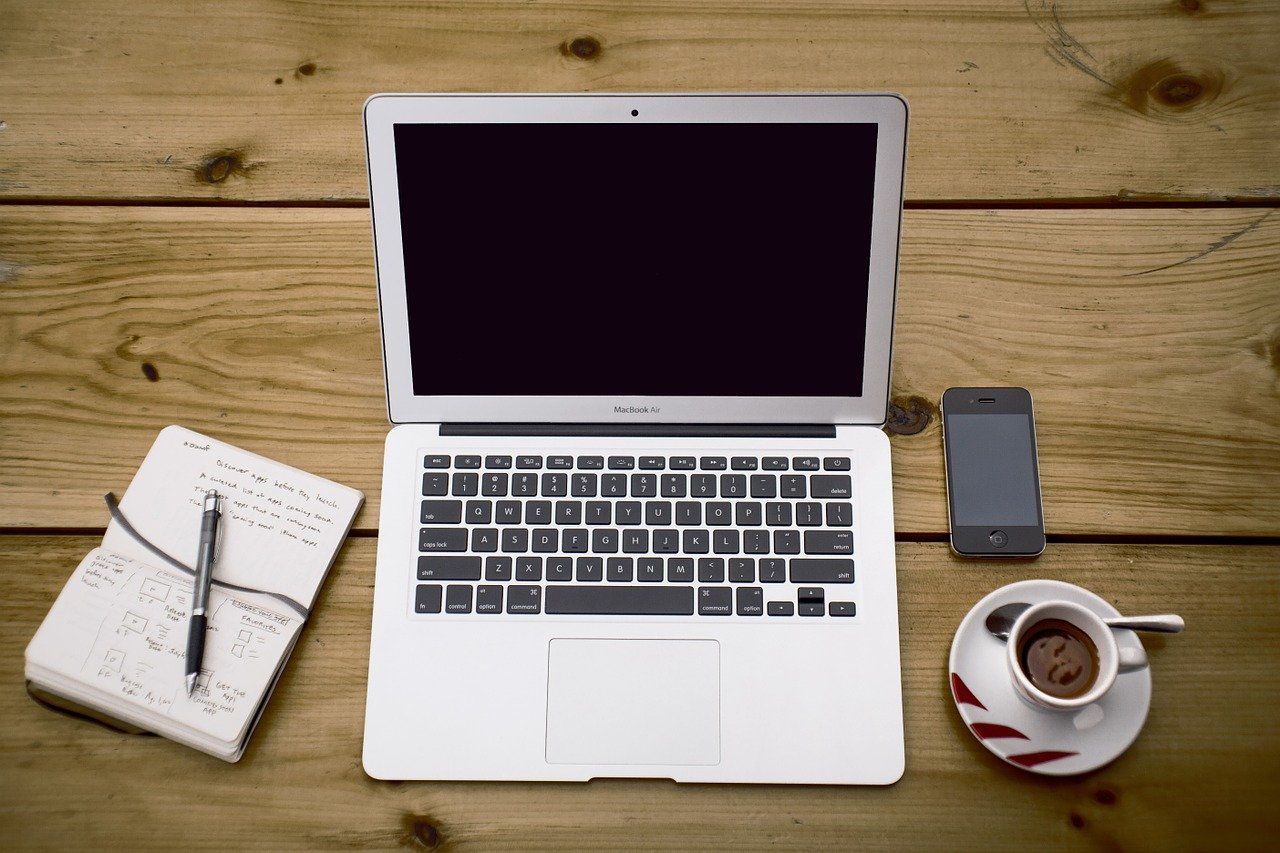 So start by asking yourself what do I do now? And how can I possibly make it work remotely?
If this isn't an option for you and you are starting from scratch then you are going to have a longer road to walk, as you will likely need to retrain in a profession that is suited to the digital nomad career. But never fear there are so many digital nomad jobs, it's just finding the right one for you. One of the first things you need to figure out is if you want to become one of the remote workers or if you prefer to work for yourself and take a more freelance approach to nomading.
There are many freelancing advantages and disadvantages to take into consideration before you declare yourself self-employed. Many people choose to take their 9-5 job remote which allows them the freedom of travel while still keeping the security of a full-time job.
Here are a few ideas of some typical digital nomad careers:
Digital Marketing
Graphic Designer
Virtual Assistant
Social Media Manager
Web Designer/ Developer
Writer (author, copywriter, blogger, etc)
This is a very short list of digital nomad careers but hopefully, it might give you a few ideas.
Be careful of the snake oil peddlers…
One thing I would say is to be careful if you are planning on signing up for online courses.
These days it seems EVERYONE has an online course promising to teach you how to become a nomad or travel the world living a lavish lifestyle and just work 4 hours a week bla bla bla. It can be hard to resist and stay focused when everyone around you is peddling snake oil. But that's what it is. Anyone telling you they can teach you how to be a Digital Nomad in 10 easy steps is a lier. There are a million and one ways to become a successful Digital Nomad, it's about working out the right path for you.
Don't rush
I feel like it's important to say here that there is no rush. If you are sure you want this to be a long term lifestyle then it's important that you play the long game which means making sure you have a reliable source of income before you start to travel. Full disclosure, I didn't have this. My first 2 years my finances were a mess and some months I barely scraped by. I wouldn't advocate the risks I took, but if you are determined then you can do it, it's just not the best way.
Once you have worked out what you will do for remote work as a digital nomad the next step is to make a loose plan of where you are going to go. I say lose because the likelihood is that your plan will change, and it should. There are many remote workers's pros and cons you need to be aware of before committing. One of the work-from-anywhere drawbacks I found was that I often tried to do to much in those first months.
When I first left for Guatemala I planned to stay there for 6 weeks… I ended up there for 9 months. I went and came back several times in that time, but it was a steep learning curve. What I realized quickly was that when you are traveling and working online it's better to go slower or you will get burn out. Instead, I made Guatemala my base and I would pull long work weeks and then take time off to explore without having to worry about work. Everyone is different, but most nomads stay in one place for between 1 and 3 months.
But on the flip side, listen to your gut, and if you don't like somewhere leave early. I did that once and I have never regretted it as the next place I arrived it was magical.
Of course, there are a million other steps to become a digital nomad, to consider like saving money so you always have something to fall back on, making sure you have great digital nomad insurance, and then knowing what to pack to make sure you have everything you need to do your job efficiently. This one is pretty important as electrical stuff can be expensive to buy on the road in many countries as it has to be imported.
I don't have 10 steps for you to become a digital nomad, but I do have these tips I can share with you that will hopefully help you on your journey.
Embrace the unknown
You are going to have to get really good at dealing with stressful situations and never really know what's around the corner if you enter this nomadic lifestyle. It's one of the biggest things that holds people back. You need to ask yourself some tough questions and decide where your limits are. You are going to have to learn to live with very few material possessions and always plan for the worst and hope for the best.
Get solid digital nomad insurance
Seriously.
If 2020 taught us anything, it's that you need to be prepared for anything! Travel insurance has always been high on my list of things to get before I travel but now more than ever it's at the top of my list.
I'm pretty sure we have all had travel plans messed up because of COVID and not all insurers covered this. So when looking for travel insurance it's important to check it covers travel disruption due to COVID-19, Hey Mondo, Passport Nomads, SafetyWing, and Travel Insurance Master all provide cover for this.
I personally use SafetyWing as its great value with monthly cover starting at $45.08. It's super easy to use and it just renews each month. They have an excess of $250 and it's simple to make a claim through their website. I currently use them as they offer me free cover for my son as part of my policy and I like that it renews on a monthly basis, so I don't have to pay out a big lump sum upfront. They just take the money by direct debit each month and your cover renews for an additional 4 weeks.
If you are forgetful like me and no longer need cover but they already took the direct debit (I've done this several times) all you need to do is let them know when you want the cover to end and they will refund you what you don't need.
As well as covering you for medical emergencies they also provide cover for the usual travel stuff like lost bags, delays, and missed flights. Surprisingly when you take out SafetyWing insurance you don't need to buy any extra cover for things like riding a moto (so long as you are legally driving it and wearing a helmet), scuba diving, rappelling, and other fun things you are going to want to do on your trip!
Don't even consider leaving home without insurance unless you have a huge savings account that could easily cover medical bills if something happens to you.
If you want to read my full review of the best travel insurance for Digital Nomads, you can it read here.
Invest in a VPN
If you don't know what a VPN is, it's a Virtual Private Network. This is a MUST for all digital nomads, and not just so you can watch Hulu (although that is a bonus!). The main reason you need a VPN as a digital nomad is that it will enable you to use the internet securely, no matter where you are in the world. This is very important if you are using public networks which aren't always as secure as you would hope they are. I use NordVPN and highly recommend it.
Get a wifi hotspot as a back-up
If there is one thing that is going to screw you over as a digital nomad, it's not being able to get wifi. So it's important to always have a backup. That might be getting a decent data package with your sim card so you can turn your phone into a hotspot. Or it may mean investing in something like the TEP wireless device.
I personally have a TEP and although I don't use it all the time, having it there as a backup has saved my ass on many occasions. I own my device and can top it up through the app. You only pay for what you use so you aren't tied into any long-term contracts. I wrote a review on it that you can read here.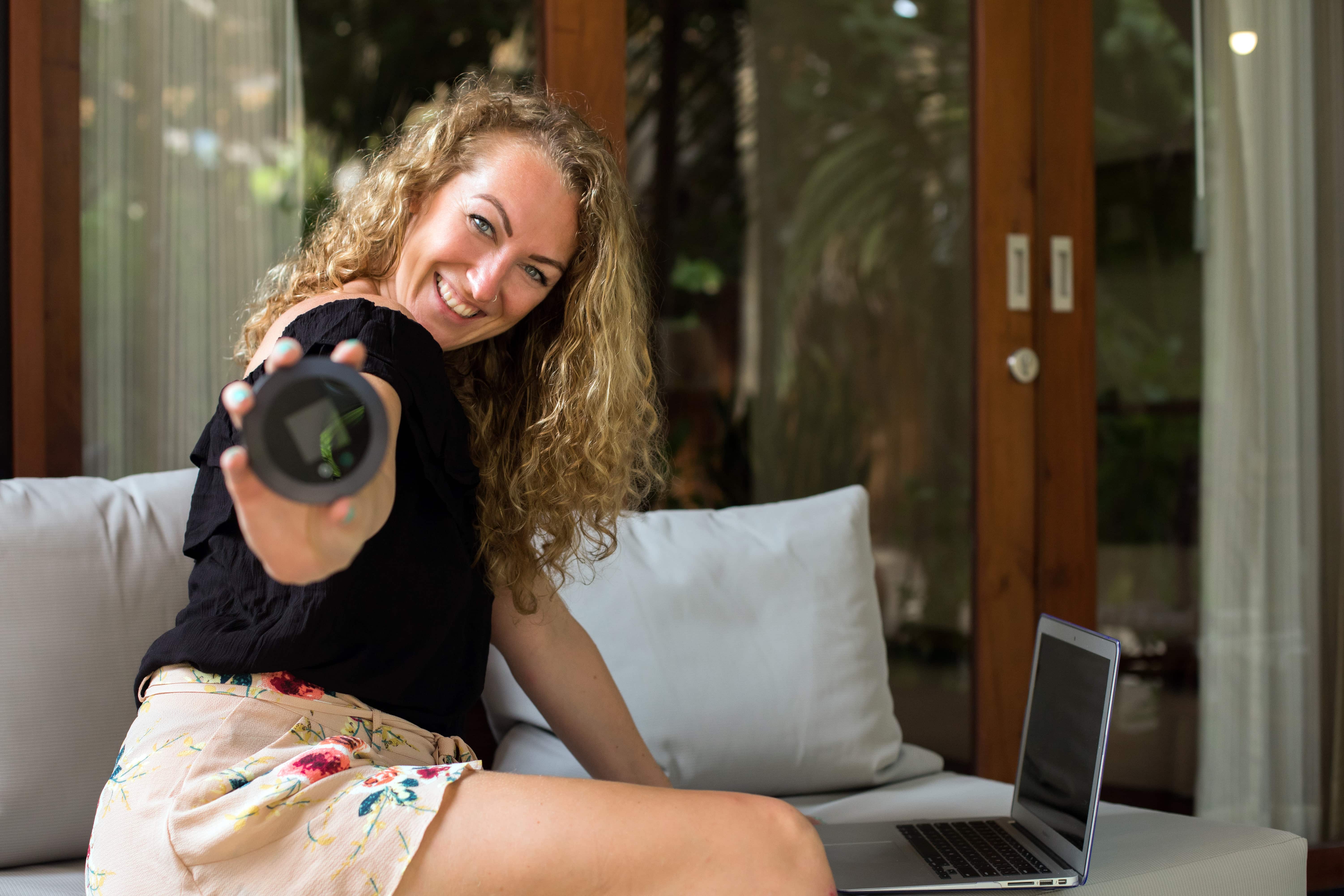 Don't forget your E-SIM
If you're wondering how to get reliable internet connection to your mobile, I strongly recommend using e-sims. An e-sim is an electronic sim card. So, when traveling rather than having to swap out your regular sim card, you can simply download an app and buy a virtual sim card, and set it up on your phone!
There are two options you can choose from, which are Airhub and Alosim. Both have great coverage of multiple countries and are very easy to use. However, it is important to check with your device manufacturer to make sure your device is compatible with the sim card, and that the country you are visiting supports the sim card.
Join some Facebook groups
If you want to find the digital nomad community then you need to get joining some Facebook groups. That is where you are going to find the people who are out there living this lifestyle and will be happy to help you out offering guidance on remote jobs pros and cons and support if you need it.
Here are 2 groups you can join right now, you may notice they are women-only groups. That's because there is way too much Bromad energy and mansplaining in the mixed nomad groups so I exited those many years ago!
Female Digital Nomads
Digital Nomad Girls
Remember everyone is different
Please always remember this. Don't compare yourself to others. It can be really hard when you read things online especially when you see all those snake oil peddling Facebook ads. But it's important to stay true to yourself and remember this is your journey and it's not going to look the same as anyone else.
I know nomads who stay in the cheapest hostel dorms they can find. I know nomads who travel in RVs or book expensive Airbnb with pools overlooking the beach. Everyone is going to have different budgets and most importantly different priorities. Work out what's right for you and try not to compare yourself to others, especially if they are further along than you.
I was a MESS my first year traveling. 6 years in and I'm earning enough to live a comfortable lifestyle wherever I choose to base myself and my family in the world. I no longer have to book the cheapest accommodation or book flights with 3 changes to save money. These days I'm booking the Airbnb's with a pool and upgrading our flights making sure there is extra legroom (traveling with a toddler is no joke haha).
There is no rush and you don't need to go far
Firstly it's a good idea before booking a one-way ticket to the other side of the world you do a few trial runs. There is no rush to leave.
Go when you are ready and not before. I know people who worked from home for 4 years before ever leaving to travel somewhere new. If you are nervous then try booking some short trips. Maybe try out a new city in your country. Then a neighboring country. You can just do a few month-long trips to see how it feels.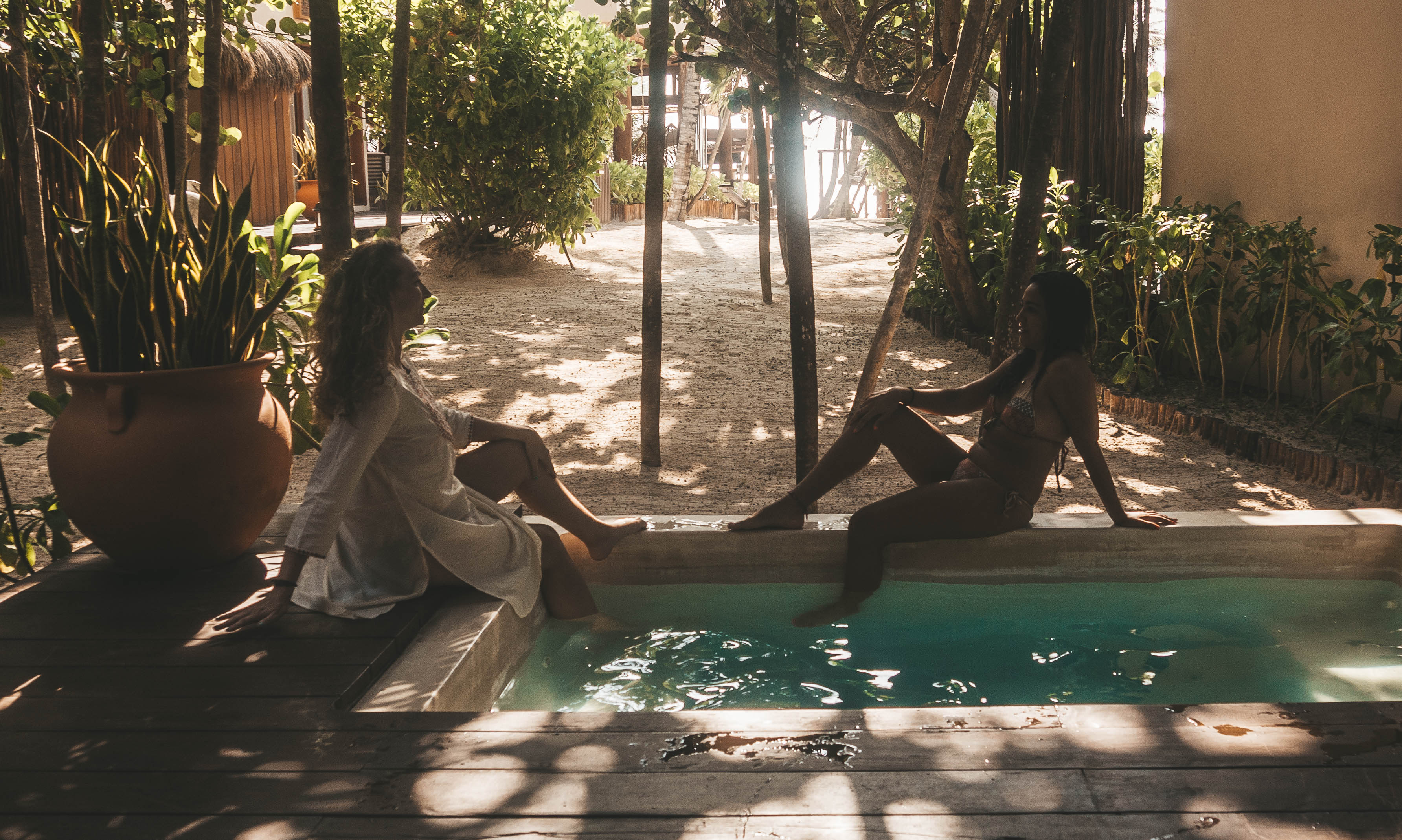 There is no shame in deciding it's not for you
This follows on from my last tip, there is nothing wrong with deciding this isn't the lifestyle for you and going back to your old life. Being a digital nomad can be seriously tough on your mental and physical health. Becoming a digital nomad isn't going to magically solve all your problems, it could make them worse. I had a friend who returned home after 4 months because her anxiety went through the roof. But on the flip side, there are so many Digital nomad benefits you could end up living your dream life. For me becoming a digital nomad is the best thing to ever happen to my anxiety. So you just never know!
I have an auto-immune disease which can be very difficult to manage on the road. From making sure I have enough medication, to dealing with the physical effects when I'm alone in a new country. It's not easy but for me, it's worth it.
If you become a digital nomad and things don't work out the way you hoped they would then there is no shame at all in going home. It's a brave thing you did in the first place, so remember that.
Visas – Know the rules and stick to them
The longer you are nomading the more anxiety you are going to feel when crossing borders. That also means you need digital nomad visas. Well, that's been my experience anyway, and I know many other nomads feel the same. Some countries are relaxed and others aren't. So before you travel to a new country find out what the situation on the ground is like:
Do you need proof of onward travel (some countries won't let you enter without this)
How long can you stay?
Do you need a pre-approved visa
Can you extend your stay? And if so how can you do it?
There are many countries that are nomad friendly and some that aren't. Do a bit of research online and ask in some Facebook groups if you have any concerns.
Your work environment is important
Finding accommodation can be tricky, especially if you want somewhere to work from. Personally, I have a few different ways of doing things that work for me, depending on how long I'm staying somewhere. Staying motivated when working online can take a lot of discipline.
Book a hostel so I can be around other travelers and easily make friends. This isn't ideal for work though so you will either need to invest in a coworking space or find a good coffee shop you can sit in for 6 hours a day.
Book an Airbnb with a workspace. I don't like this so much and only do this for short trips because I feel isolated and it's hard to meet people, plus I just end up sitting in there working all day.
Book a few nights in a hostel, or Airbnb then find a room in a shared house. This is what I do if I'm planning on staying somewhere for longer than a month. I prefer to live with other people and if the rent is cheap enough I can normally afford to pay for a coworking space too.
There are of course other ways of finding accommodation, you will find a way that works for you through trial and error. I found out that living and working in hostels is bad for my productivity the hard way…
Pin for later