Regardless of what time of the year you want to visit, going on a vacation to Cancun will be a fantastic experience. But when is the best time to visit Cancun?
Well, it totally depends on your tastes and personal preferences. But December to April are the best times to visit Cancun as you will get a perfect mix of rain and sunny weather during this time.
In this guide, we'll be looking at the ideal time to travel to Cancun for different purposes. Let's get started!
QUICK TIP: Book your tours, rental cars, and transfers through my local contact

I've been working with Turismo Channel in Playa del Carmen for years and they are who I send all my family and friends to when they visit the Riviera Maya. I really can recommend them enough for tours, private airport transfers, and rental cars. Vanessa and Oliver are personal friends of mine and I have 100% faith that you will have a wonderful time with them.

You can check out their tours by clicking here and using the following discount codes when booking online to save $$$ clairecaroff (car rental), claire10off (for 10% off group tours), claireprivate (for a discount on private tours).

You can also send her a WhatsApp message quoting the above codes to receive the discount.
The Best Weather in Cancun
Beach time is the major beauty of Cancun vacation, and the perfect beach weather is usually found during the winter months, with a temperature between 75 °F and 90 °F. It's typically sunny during this period; however, it can get really cold sometimes with chillier temperatures.
Mexican Hurricane season is the primary weather concern in Cancun, which falls between June and November in Mexico, so you want to keep that in mind when planning your trip.
Although there's every possibility that a hurricane will not hit during your vacation, you may experience cloudy, rainy weather several days in a row.
And suppose you're going to travel during this period. In that case, it's advisable to purchase travel insurance that will refund your expenses if you happen to cancel your trip due to a hurricane or related weather concerns.
Best Time To Go To Cancun Mexico
Let's now look at the best time to go to Cancun Mexico for different activities: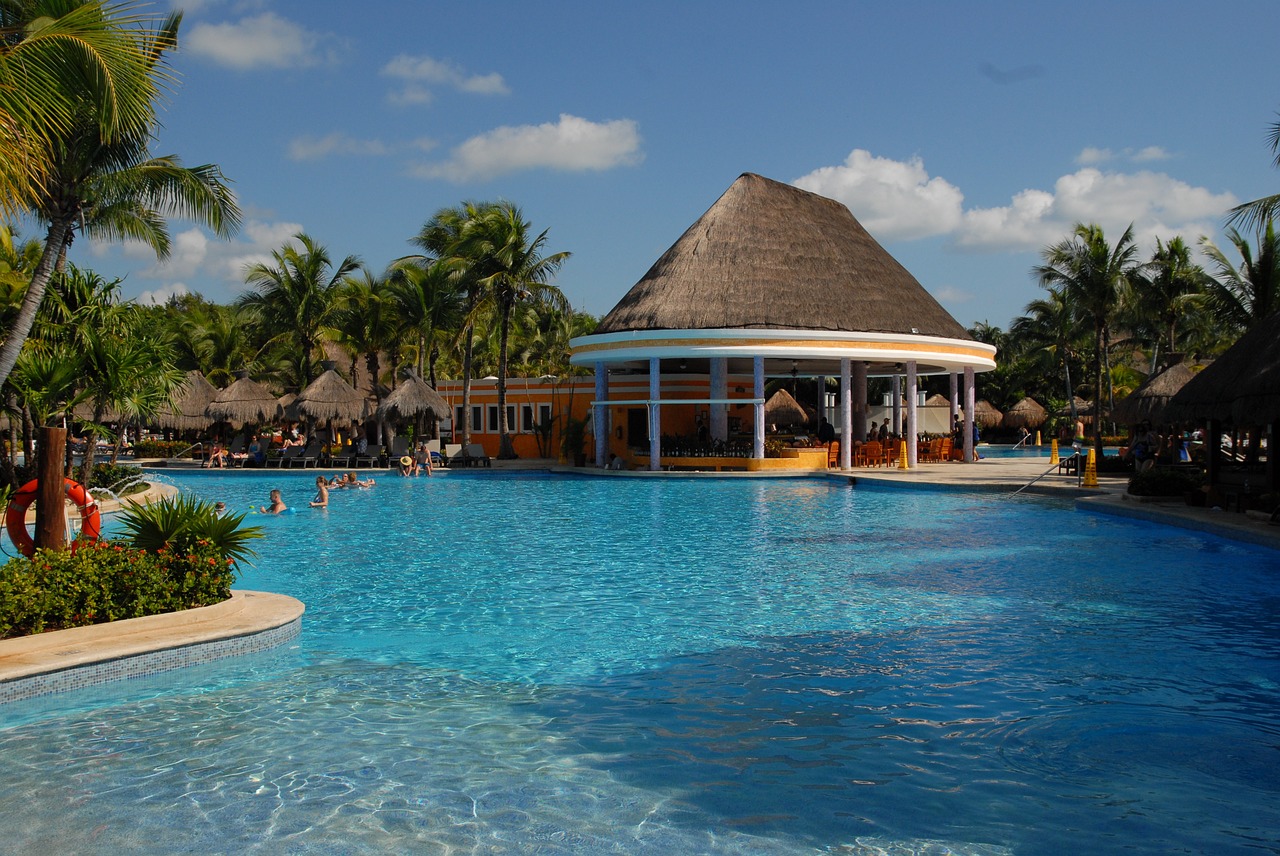 For Affordable Hotels and Flights
It's always a good feeling when you can save on airfare; it means you'll have more money to spend on your vacation.
There are a bunch of tactics out there to get the perfect flight deal for your vacation, which includes the use of apps and algorithms. But we have some general tips and tricks that will actually help you spend less on airfare.
One of the best ways to get your ticket at an affordable rate is to book in advance; however, you don't want to book too much ahead of time as you may end up getting a worse deal. And again, you will apparently spend more if you book your ticket 3 days before your trip.
Having all these in mind, it would appear that the best time to book your flight tickets is 3-4 months in advance, with airfare being somewhat cheap off-season (early to mid-fall and late spring) as you make your war from Cancun to Merida and beyond.
What about Cancun's average hotel prices? Well, the best month to visit Cancun for the lowest hotel deal in Cancun is September or October.
It's also a great idea to reserve your room as soon as you've purchased your flight ticket. Hotels usually charge a fixed price for a set number of rooms, and this price goes up as the rooms get booked. So, the earlier, the better.
Cancun has several kid-friendly hotels with baby-sitting facilities, themed water parks, an outdoor playground, and a lot more that your kids will love.
Therefore, if you're planning an all-inclusive family vacation to Cancun, you will be spending a little more for due to its incredible amenities such as unique pools, a world-class spa, fantastic restaurants, a scuba center, etc.
When to Visit Cancun For Great Deals
We all love good deals and the best time to Cancun for amazing deals and discounts is during the rainy summer season (between July and October). You will enjoy even better deals in September, October, and November, as they coincide with the hurricane period.
But it's worth noting that hurricanes have only occurred in Cancun twice in the past 3 decades, which means that the chances of being hit by one while on your trip are slim.
However, you still want to be prepared for humid, dry, rainy, and hot days all at once. If you enjoy the heat and occasional burst of rain, this is undoubtedly the ideal time to visit Cancun. You will also get to save on airfares and hotels during this period.
Quick Tip: I highly recommend booking all of your Mexico transportation with GuateGo. You can search for buses, shuttles, ferries, and Flights on their website. What I love most about them is their customer service. I know these guys personally from my time living in Guatemala and they look after their customers.

If anything happens and you get delayed and miss your bus, you can just call them and they are always there to help. If you book through them you will pay a little more than if you book in person at the bus station. But it's worth it for the ease and security. Click here to search for transportation in Mexico.
The Best Time Of Year To Go To Cancun With Families and Kids
When going on a vacation with the kids, you want to make sure that there are enough fun and activities to keep them busy and happy throughout your stay to prevent boredom and its consequences.
April to June and the month of November are the perfect time for families and kids to visit Cancun. Hotels and flights are cheaper during these periods, and there are also lots of activities than during the peak season.
Aside from that, it's the best time of year to go to Cancun because the weather is fabulous for outdoor activities, and there are also fewer crowds to deal with. Whether you want to spend an exciting day in an adventure park, have a more learning-oriented day going to the Mayan ruins, or go sightseeing with the kids – you have the perfect weather for all that.
The water temperature is equally ideal for swimming and Cancun snorkeling during these months. You may even encounter whale sharks and sea turtles during May and June, which will be a thrilling experience.
However, avoid visiting during Thanksgiving, as every American family visits Cancun during that time, and the Holy Week (Semana Santa), which leads to Easter as it's a very busy week for Mexican families.
For Visiting Ruins and/or Jungles and Sightseeing
The best time of year to visit Cancun if you want to do a lot of sightseeing is during December and April as those are the best times to get the best out of sites like Chichen Itza, Valladolid, as well as the jungle adventure parks.
During this period, you can be sure to experience balmy temperatures, sunny days, minimal rain, and comparatively low humidity on most days, and you can explore all of Cancun under excellent conditions if you travel either at the beginning or end of this period.
While there are many things to do in Cancun during this period, you must be ready for crowded attractions, hotels, and beaches as that is also the peak time in Cancun.
The Best Time To Go To Cancun To Party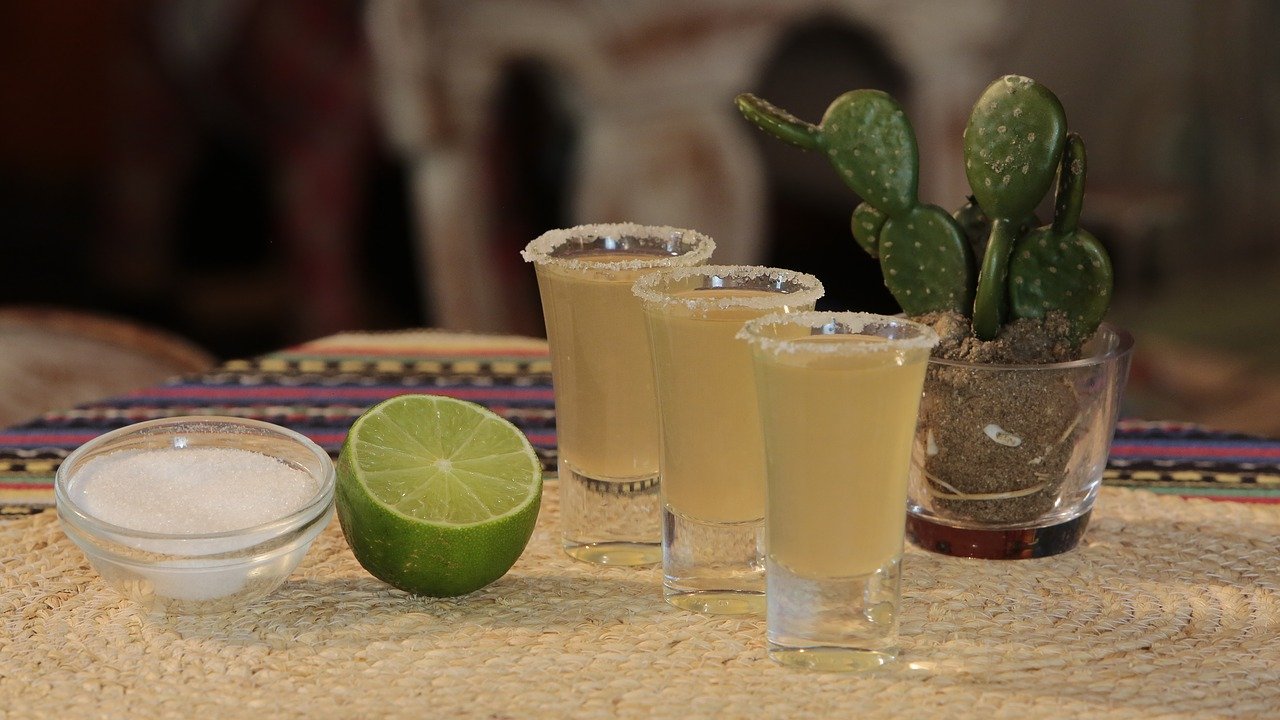 In case you don't know, Cancun has a very active nightlife, with dusk-to-dawn parties being so common.
You will find a bunch of fantastic bars and nightclubs near Zona Hotelera's Punta Cancun, where you will be sure of a night of fun, dancing, and assorted drinks.
The spring time is known as the best time to go to Cancun to party. Most commonly referred to as Spring Break. You will find fun-filled parties running round the clock – and famous DJs and bikini contests taking place all through the month of March.
A ton of parties also happens from June to mid-July, which is when newly-graduated high school students party and celebrate their last days of freedom before entering college.
And finally, December through February is an excellent time for a "grown-up" version of partying. Although the bars and clubs will still be crowded during this time, the average age will be more than 25.
Did You Get Travel Insurance Yet?

If 2020 taught us anything, it's that you need to be prepared for anything!

The Insurance companies I personally recommend are Hey Mondo, Passport Nomads, Safety Wing, and Travel Insurance Master

Hey Mondo is great if you are looking for a great value flexible policy. They offer single-trip cover, annual multi-trip cover, and long-term travel cover.

Passport Nomads provides the most comprehensive cover for Digital Nomads. If you find yourself in need of medical care you just contact them and they will pre-load your card with the funds to cover your treatment, meaning you won't need to pay out of pocket and then put in a claim later.

Safety Wing is great value with monthly cover starting at $39. It's super easy to use and it just renews each month. I currently use them as they offer me free cover for my son as part of my policy.

I also use Travel Insurance Master for short trips.

Read my full travel insurance post here where I go into detail about all 4 companies.
Conclusion
If you have been wondering when is the best time to visit Cancun Mexico, then hopefully, you now have all the information you seek.
Rest assured that Cancun is a beautiful place to visit for families and kids, as you will have more fun and activities than you bargained for.
So, what are you waiting for? Start planning your trip already! Remember that booking your flight ticket 3-4 months in advance will enable you to save more on airfare.
Looking for a place to stay in Cancun?
Mayan Monkey Hotel & Hostel Cancun
Selina Cancun Laguna Hotel Zone
Author Bio
My name is Theodore and I run the blog camperfront.com where I talk about travel trailers, RV Campers, and general camping