Welcome, fellow diving enthusiasts, to the sunny shores of Florida, where scuba diving dreams come to life! Known for its breathtaking underwater landscapes, diverse marine life, and an array of exceptional dive sites, scuba diving Florida is a diver's paradise that beckons adventurers from around the globe.
Scuba diving in Florida is an extraordinary adventure that offers something for everyone, from novice divers seeking calm and colorful reefs to experienced thrill-seekers craving the adrenaline rush of exploring sunken wrecks.
In this blog post, we'll embark on a virtual tour of Florida's finest scuba diving destinations. We'll explore the captivating Spiegel Grove wreck in Key Largo, and immerse ourselves in the vibrant Loggerhead Reef in West Palm Beach. Then dive into the depths of the Vandenberg wreck in Key West, discover the hidden wonders of the Miami Wreck, and experience the unique combination of wrecks and reefs at the Sea Emperor site in Fort Lauderdale.
Ready? Let's do this!
Best Scuba Diving in Florida
With its crystal-clear waters and year-round warm temperatures, Florida sets the stage for unforgettable underwater encounters and awe-inspiring marine biodiversity. There are so many dive shops and sites to choose from in Florida that it can be pretty overwhelming.
And as we all know it's so important to choose the right location for the best scuba diving in Florida to ensure you have the very best experience. Each dive site in Florida has its own unique features, from majestic wrecks to vibrant coral reefs, and selecting the perfect spot can make all the difference in your diving journey.
That's why I'm here to guide you through the top dive sites in Florida, highlighting their distinct characteristics and the exceptional features that set each boat apart from the rest.
So, whether you're an experienced diver seeking new thrills or a solo traveler embarking on your first underwater adventure, this blog post will be your ultimate guide to the best scuba diving experiences in Florida.
Did You Get Travel Insurance Yet?

If 2020 taught us anything, it's that you need to be prepared for anything!

The Insurance companies I personally recommend are Hey Mondo, Passport Nomads, Safety Wing, and Travel Insurance Master

Hey Mondo is great if you are looking for a great value flexible policy. They offer single-trip cover, annual multi-trip cover, and long-term travel cover.

Passport Nomads provides the most comprehensive cover for Digital Nomads. If you find yourself in need of medical care you just contact them and they will pre-load your card with the funds to cover your treatment, meaning you won't need to pay out of pocket and then put in a claim later.

Safety Wing is great value with monthly cover starting at $39. It's super easy to use and it just renews each month. I currently use them as they offer me free cover for my son as part of my policy.

I also use Travel Insurance Master for short trips.

Read my full travel insurance post here where I go into detail about all 4 companies.
Scuba diving in the Florida Keys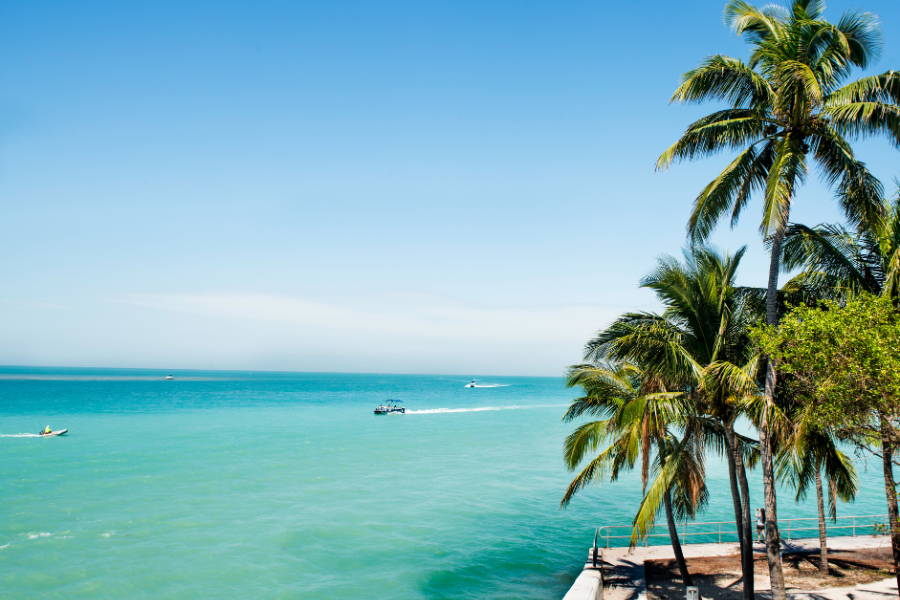 Welcome to the stunning Florida Keys, a string of tropical islands stretching from Key Largo to Key West. This archipelago is renowned for its vibrant marine life, crystal-clear waters, and an abundance of dive sites that cater to divers of all skill levels.
With its proximity to the world's third-largest coral reef system, the Florida Keys offer an unparalleled scuba diving experience. I'm just going to put it out there… The Florida Keys has the best scuba diving in Florida.
Best Diving Locations in the Keys
When it comes to scuba diving in the Keys, there are several standout locations that promise unforgettable underwater adventures.
One such spot is the iconic John Pennekamp Coral Reef State Park in Key Largo, boasting stunning coral formations and an array of marine species.
Another must-visit is the Spiegel Grove wreck, an artificial reef teeming with marine life and located off the coast of Key Largo. For those seeking encounters with gentle giants, the Florida Keys National Marine Sanctuary is home to incredible dive sites where you can swim alongside majestic sea turtles and graceful rays.
Quick Tip: Book accommodation, tours, and transport ahead of time online to save money and stress.
Best Florida Tours: Click here to check out the top Florida tours
Best Florida Accommodation: Click here to check out the best accommodation in Florida
Best Florida Transport: Click here to book a bus, ferry, or train in Florida
Tips for Diving in the Keys
When planning your scuba diving adventure in the Keys, keep in mind a few essential tips. Firstly, ensure that you are a certified diver, as some dive sites may have specific requirements.
Additionally, consider the time of year and weather conditions, as hurricanes and strong currents can affect dive conditions. It's also advisable to book your dives in advance, especially during peak seasons, and always follow the guidelines and regulations set by dive operators and marine parks to protect the fragile underwater ecosystem.
Scuba diving in Destin, Florida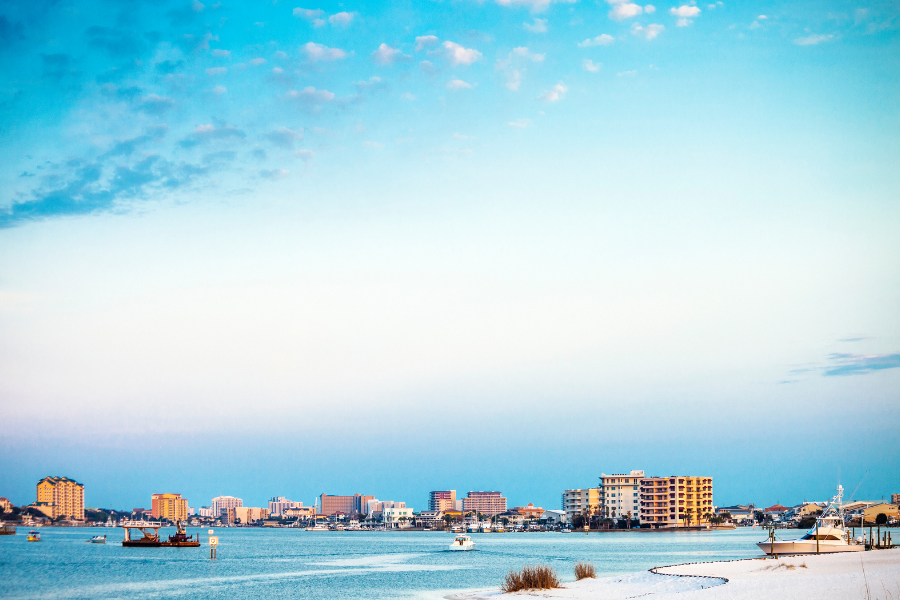 Nestled along Florida's Emerald Coast, Destin is a hidden gem for scuba diving enthusiasts. Known for its stunning white sandy beaches and emerald-green waters, this charming city offers a unique diving experience.
With a diverse range of underwater terrain, including artificial reefs and natural rock formations, Destin boasts an abundance of marine life and captivating dive sites.
Best Diving Locations in Destin
Destin is home to several exceptional diving locations that will leave you in awe of its underwater beauty. The USS Oriskany, a retired aircraft carrier sunk to create an artificial reef, is a must-visit for wreck diving enthusiasts. The nearby Destin Jetties, with its rock formations and abundant marine life, is a popular spot for both diving and snorkeling. For those looking to explore colorful reefs, the East Pass Towers and the Chicken Wreck are fantastic choices that showcase the rich biodiversity of the area.
Tips for Diving in Destin
To make the most of your scuba diving adventure in Destin, consider a few handy tips. Dive operators in Destin often provide guided tours and equipment rentals, so it's recommended to book your dives with reputable operators who prioritize safety. Pay attention to local regulations, such as fishing and boating restrictions, to ensure a hassle-free experience. Lastly, be mindful of your surroundings and respect the marine environment by avoiding contact with coral and marine life.
Spring diving in Florida: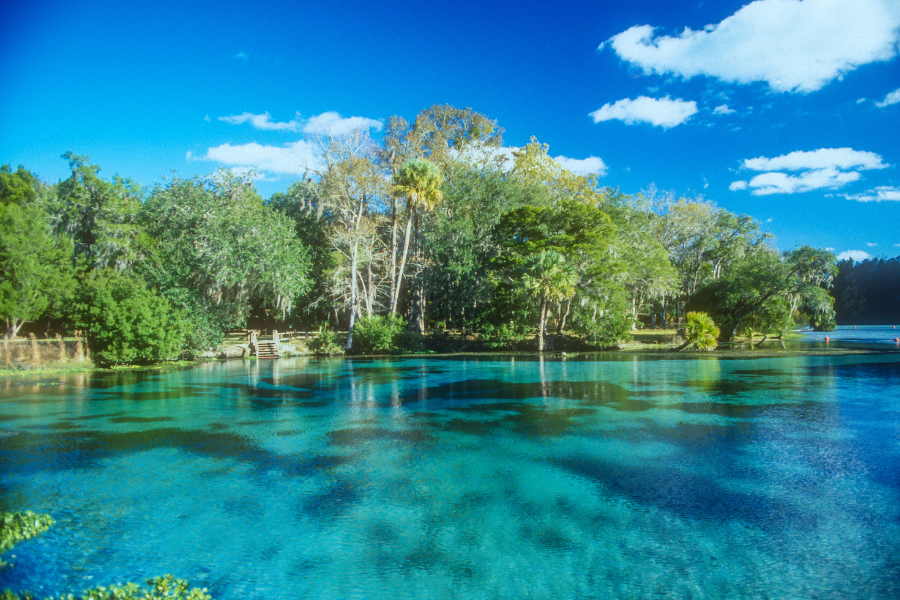 Florida is blessed with an extraordinary natural phenomenon: crystal-clear freshwater springs. These springs, created by underground aquifers, offer a unique diving experience. With their year-round pleasant temperatures and astonishing visibility, spring dives provide a refreshing change from ocean diving.
Whether you're a cave diving enthusiast or simply seeking tranquility in a serene underwater setting, Florida's springs have something to offer.
Best spring diving locations in Florida
Some of the best spring diving locations in Florida include the famous Ginnie Springs, boasting stunning underwater caves and a myriad of aquatic life.
Another gem is Devil's Den, an underground spring where you can dive amidst ancient rock formations and encounter mesmerizing fossil remains. Blue Grotto, with its deep sinkhole and crystal-clear waters, is another fantastic destination for spring diving enthusiasts.
Tips for Spring Diving in Florida
Spring diving requires some additional considerations to ensure a safe and enjoyable experience. Proper training and certification in cave or cavern diving are essential if you plan to explore underwater caves. Always dive with a buddy and ensure that you have the necessary equipment, including underwater lights and reels for navigation. Additionally, be aware of the unique rules and guidelines set for each spring, as some may have specific entry requirements or restrictions.
Exploring the scuba diving spots in Florida, whether in the Keys, Destin, or the springs, is a thrilling adventure that promises captivating underwater encounters. So, grab your gear, dive into the turquoise waters, and discover the magic that lies beneath the surface in the beautiful state of Florida!
Quick Tip: If you're interested in a Liveaboard scuba diving trip, plan and book your trips ahead with Liveaboard where you can find a lot of countries and dates available!
Scuba Diving Resources in Florida
Scuba diving certification in Florida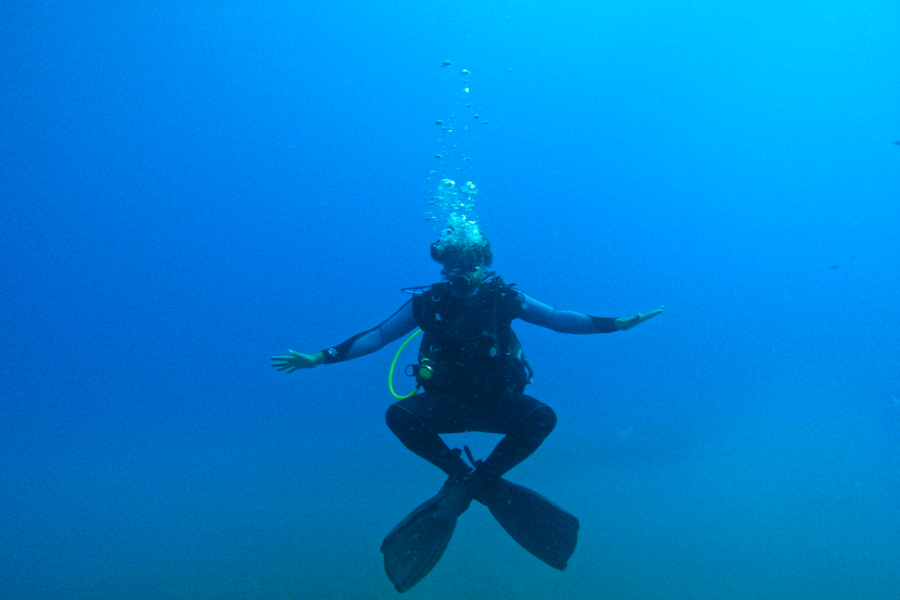 Before embarking on your scuba diving adventures in Florida, it's crucial to obtain the necessary certification. Scuba diving certification ensures that you have the knowledge, skills, and safety awareness required to explore the underwater world.
The certification process typically involves a combination of classroom sessions, pool training, and open-water dives. Certification agencies, such as PADI (Professional Association of Diving Instructors) and SSI, offer comprehensive training programs that adhere to international standards.
Best certification programs in Florida
Florida is home to a wide range of reputable dive centers and schools that offer excellent scuba diving certification programs.
Whether you're a beginner starting from scratch or an experienced diver looking to advance your skills, these centers provide expert instruction and a supportive learning environment. S
ome renowned certification programs in Florida include PADI 5 Star Dive Centers, NAUI-affiliated schools, and SSI (Scuba Schools International) training facilities. Research and choose a program that aligns with your goals and preferences to ensure a quality learning experience.
Equipment rental and purchase
Scuba diving requires specific equipment to ensure your safety and comfort underwater. While some dive operators may provide equipment rentals, many divers prefer to have their own gear for a personalized fit and familiarity.
The essential scuba diving equipment includes a mask, snorkel, fins, wetsuit or drysuit, buoyancy control device (BCD), regulator, dive computer, and dive accessories like a dive light and compass.
Best Diving Equipment rental and purchase options in Florida
Florida offers a plethora of options for both renting and purchasing scuba diving equipment. Many dive shops and centers provide equipment rentals for divers who prefer not to carry their gear. This option is ideal for travelers or those who want to try out different brands and models before committing to a purchase.
Additionally, numerous dive retailers and online stores in Florida offer a wide selection of scuba diving equipment for sale, allowing divers to invest in their own gear for a personalized diving experience. Consider factors such as pricing, equipment quality, and customer reviews when selecting a rental shop or retailer.
Remember, whether you choose to rent or purchase equipment, it's important to ensure that it is well-maintained, properly serviced, and fits you correctly. Always consult with dive professionals or instructors to guide you in selecting the right gear for your diving needs.
By understanding the certification requirements and exploring the available options for equipment rental or purchase, you can prepare yourself for a safe and enjoyable scuba diving experience in Florida. So, get ready to dive into the depths of the ocean with confidence, equipped with the right certification and gear to embark on unforgettable underwater adventures in the Sunshine State!
Tips for Scuba Diving in Florida
Weather considerations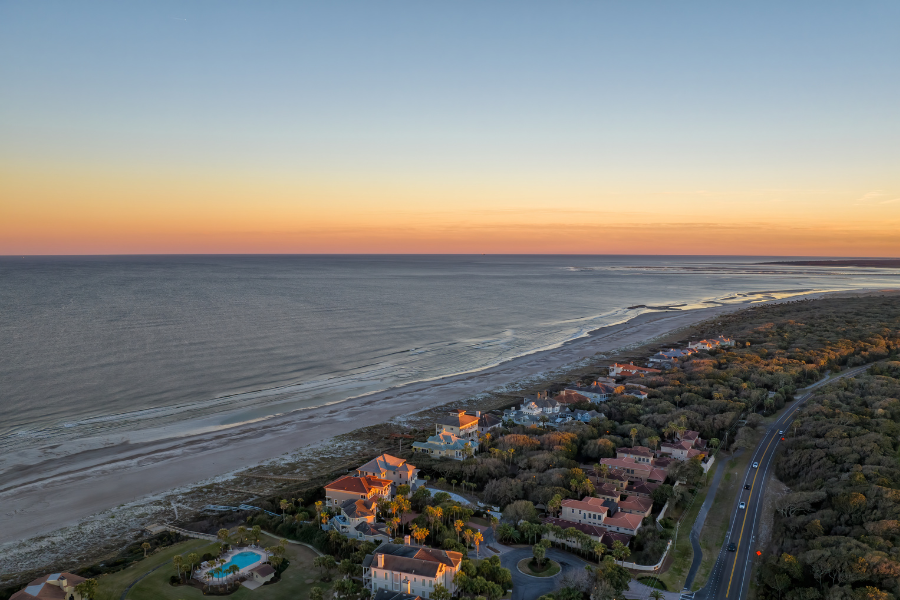 Florida is known for its warm and sunny climate, but it's important to be aware of the weather patterns when planning your scuba diving adventures. The state experiences a subtropical climate, characterized by hot and humid summers and mild winters.
However, Florida is also prone to occasional storms and hurricanes, particularly during the Atlantic hurricane season, which runs from June to November. Keep an eye on weather forecasts and plan your dives accordingly to ensure safe and enjoyable underwater experiences.
While Florida offers year-round diving opportunities, some periods are more favorable for scuba diving than others. The spring and fall seasons often provide optimal diving conditions, with comfortable water temperatures and good visibility.
These seasons tend to have milder weather conditions compared to the hotter and more humid summer months. However, do keep in mind that popular dive sites may be busier during peak tourist seasons, so consider planning your dives during shoulder seasons for a more relaxed experience.
Safety Tips For Scuba Diving in Florida
Scuba diving, like any adventure sport, has inherent risks that need to be managed for a safe and enjoyable experience. Some common safety issues in scuba diving include decompression sickness, equipment malfunctions, poor buoyancy control, and marine life encounters. It's crucial to be properly trained and certified, maintain your equipment regularly, and dive within your limits and comfort zone.
Best practices for staying safe while diving in Florida
To ensure your safety while scuba diving in Florida, here are some best practices to keep in mind:
• Dive with a buddy: Always dive with a dive buddy and maintain visual contact throughout the dive.
• Plan your dives: Develop a dive plan, including depth and time limits, and communicate it with your buddy. Stick to the plan and monitor your dive parameters.
• Check your equipment: Before every dive, conduct a thorough equipment check to ensure everything is functioning properly. If renting equipment, familiarize yourself with its operation.
• Stay within your training and experience level: Do not exceed your training and experience limits. Gradually build your skills and knowledge over time.
• Monitor your buoyancy: Achieving good buoyancy control helps protect the marine environment and prevents damage to delicate corals and other aquatic life.
• Respect marine life: Maintain a safe distance from marine animals, avoid touching or harassing them, and follow responsible diving practices to protect the underwater ecosystem.
By staying informed about Florida's climate, choosing the best times of year for diving, and adhering to essential safety tips, you can enjoy a safe and fulfilling scuba diving experience in the diverse underwater world of Florida. Remember, safety should always be your top priority, allowing you to fully immerse yourself in the beauty and wonders that await beneath the surface. Happy diving!
Florida Scuba Diving Travel Guide Planning
⛴️ Where can I book Liveaboard Diving trips?
You can book your liveaboard diving trips in here. They have a lot of dates available and a lot of countries you can choose from.
🚗 Where can I book bus or private transportation while I'm traveling?
I strongly recommend using Bookaway. You can book almost all transport in the major tourist destinations through them online. They don't just cover buses they also cover shuttles, ferries, and private drivers.
🎫 Where can I buy tickets for museums, attractions, and tours?
I recommend either Viator or GetYour Guide. They have a lot of options!
👩‍⚕️ What is the best insurance to have while traveling?
I recommend using Heymondo for a great value policy. The app also offers you 24/7 Dr Chat. For Digital Nomads check out SafetyWing digital nomad insurance.
I have also written a blog post covering all my recommended travel insurance here
✈️ Any flight recommendations?
WayAWay offers you cheap flights with cashback. You can use this code CLAIRE22 to get 10% off. Otherwise Skyscanner or Expedia are my go-to flight searching platforms.
📱What do you use for internet connection while traveling?
I'm a big fan of personal WiFi devices and they have saved my ass so many times when traveling. I wrote a full review of the top travel WiFi devices you can read here. I personally use GlocalMe as I can either pop in a physical sim card or use their local carrier.
With regards to my phone connection, I use e-sims while traveling, so rather than having to swap out my regular sim card I can download the app and buy a virtual sim card. I recommend using eitherAirhub or Alosim. Both have great coverage of multiple countries and are very easy to use.
🛏️ What is the best platform to use for booking accommodation?
The 3 best platforms that I normally use are Booking.com, Hotels.com, and Expedia They offer great deals and multiple options. I always check all three to be sure of the best deals.
🛅 Do you have any luggage recommendations for traveling?
I do have a complete list of the best packing and luggage products that I recommend, you can check the list here. I'm currently traveling with this suitcase and this backpack.
Conclusion
Florida is undeniably a scuba diver's paradise, offering an array of breathtaking dive sites and a thriving marine ecosystem. From the captivating Florida Keys to the pristine springs and coastal destinations like Destin, the Sunshine State has something to offer divers of all levels of experience. Let's recap the best scuba diving spots in Florida and wrap up with some final tips and recommendations.
In the Florida Keys, you can explore the iconic John Pennekamp Coral Reef State Park, dive the fascinating Spiegel Grove wreck, or swim alongside gentle giants at the Florida Keys National Marine Sanctuary. Destin boasts the magnificent USS Oriskany wreck, the fascinating Destin Jetties, and vibrant reefs like East Pass Towers and Chicken Wreck. The springs in Florida, such as Ginnie Springs, Devil's Den, and Blue Grotto, offer unique freshwater diving experiences.
When diving in Florida, consider weather conditions, plan your dives during favorable times of the year, and prioritize safety at all times. Remember to dive with a buddy, maintain your equipment, and practice responsible diving techniques to protect the marine environment. Respect the beauty and fragility of Florida's underwater world and leave only bubbles behind.
Pin for later