I know Plymouth might not be at the top of many people's travel list, or even anywhere to be seen on the list. But as someone who lived there for 13 years, I'm going to try and change your mind and give you some ideas of things to do in Plymouth.
If you have decided on your trip to the UK to see somewhere else instead of London, great, you are already winning! There are so many incredible places to visit and heading to the South West you really can't go wrong. Now I know you may be thinking about just jumping on the train and completely bypassing, but here is a list of places to go in Plymouth.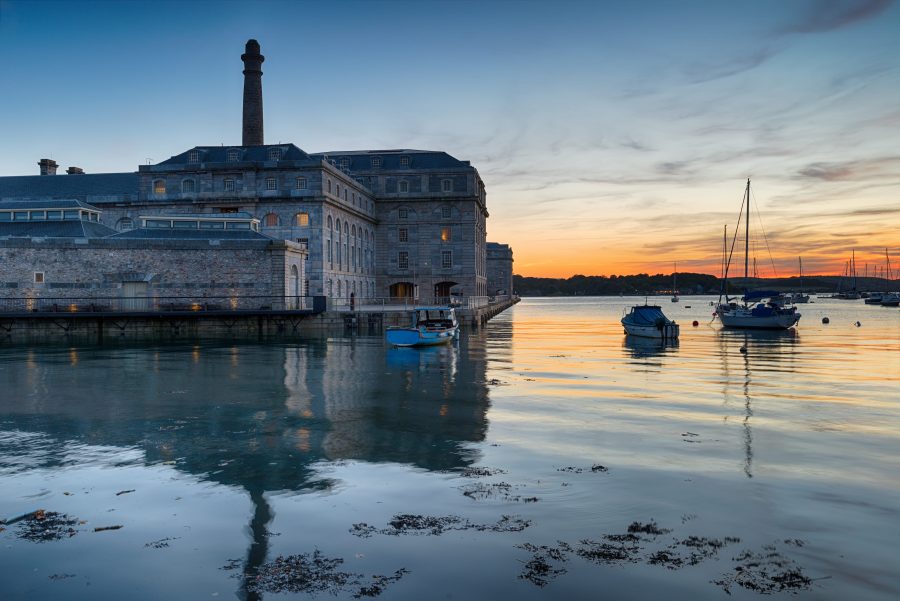 Plymouth is a Cultural Hub
Plymouth is known as a city of makers and is home to many artists and art lovers. Dance, Theatre, Visual, Film, Photography, Textile…the list is endless. Whether you are looking to by a piece of art, listen to some live music or see a performance there is always something on. The best place to find out what's happening is on the Artory App.
Things to do in Plymouth
You might be wondering what to do in Plymouth. There are many Plymouth attractions.
Unfortunately, there isn't much in the way of a beach. BUT when you have The Plymouth Hoe who needs a beach!
You just walk 5 minutes out of the town centre and this is the view… Now that's worth the trip alone!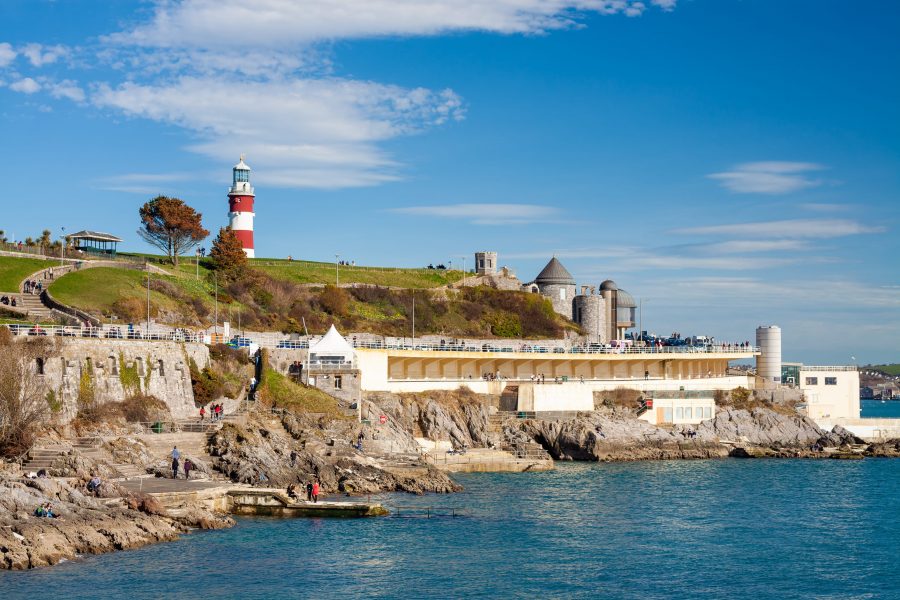 Plymouth is great for Scuba Diving
Yes, that's right I said Scuba Diving in Plymouth.
Now I know it's England and its cold (most of the time). But there is such a thing as a dry suit 😉 and with the vast number of wrecks, you can dive Plymouth is a great place to dive. In fact, Plymouth probably has more wrecks per mile than in any other part of the world. So if you like wreck diving then diving in Plymouth is a must!
The Big Prawn
I mean come on where else in the world can you see a statue of a big prawn? You can find this famous Plymouth monument on the Barbican close to the aquarium. It makes a great meeting point.
Step back in time at the Barbican
The Barbican has something for everyone; great shops (from traditional sweet shops to galleries) history (make sure you visit the Elizabethan gardens), great food and some great pubs and bars. The Plymouth Barbican is the perfect place to wander during the day and enjoy a drink in the evening.
Plymouth has the largest aquarium in the UK
Like sharks? Plymouth is home to the National Marine Aquarium, which is the largest aquarium in the UK. It even offers sleepovers with the sharks! That's right you can sleep in the aquarium with the sharks! Unfortunately, you need a child to accompany you…small details.
The Plymouth Gin Factory
If none of the above has managed to persuade you to visit we have a Gin Factory. I mean who doesn't love a glass of gin…or 5. They also have a really nice restaurant where you can have an evening meal
I have created a self-guided walking tour of Plymouth on Walkli so be sure to download it before your visit. This will give you an insight into Plymouth activities. They have walking tours of different places around the world so please do check it out.
It has an Art Deco Lido
The Lido. Plymouth has a 1935 Art Deco lido it is in-between Plymouth Sound and Plymouth Hoe. It's pretty amazing and it's a great place to spend the day when the sun is shining.
Plymouth was the last stop before the USA on the Mayflower Voyage
This one is especially for all of my American travel friends. Plymouth was the last stop where the Mayflower docked before the Pilgrim Fathers set sail on 6th September 1620 making the voyage to North America settling in Plymouth, MA. As well as visiting the Mayflower Steps there is a museum close by that documents Plymouth's part in the Mayflower.
Things to do near Plymouth
Plymouth is on the border of Devon and Cornwall making it the perfect place to stop for a night or so. But it also makes a great city base if you want to explore the surrounding area.
You can jump in the car/ boat/ train/ bus/ bike and within 30 minutes you are out of the city and surrounded by some of the most spectacular views.
There are many things to do near Plymouth, whether you like hiking the vast open space of the Dartmoor Moors, sailing, strolling on the beach or surfing Plymouth is the perfect central place to explore from or make a pit stop on your way through to Cornwall.
Looking for accommodation in Plymouth? Here are some great hotels I recommend:
Are you traveling in the United Kingdom? Be sure to check out my other blog posts:
How to spend a day in Bath, United Kingdom
Coastal Walking in Cornwall | Porthcurno to Gwennap Head
This post was proofread by Grammarly
Are you ready to book your trip?  To help you get the best deals and service here are the companies that I personally use to book all of my travel online. I always shop around before booking anything, but these are my tried and tested starting places.