Planning a visit to the South West of England and looking to find out some of the best things to do in Plymouth UK? Well, look no further. I know as far as British Seaside towns go Plymouth might not be at the top of everyone's UK travel bucket list, but as someone who lived there for 13 years, I can honestly say there is an abundance of things to do in Plymouth!
In this blog post, I've rounded up the top Plymouth attractions as well as a whole load of Plymouth things to do for all budgets and tastes. And I've even included some things to do near Plymouth for those wanting to see more of the local area.
Did You Get Travel Insurance Yet?

The Insurance companies I recommend are Hey Mondo, Safety Wing, and Travel Insurance Master

Hey Mondo is great if you are looking for a great value flexible policy. They offer single-trip cover, annual multi-trip cover, and long-term travel cover. Safety Wing is great value, with monthly coverage starting at $39. It's super easy to use, and it just renews each month. I currently use them as they offer me free cover for my son as part of my policy. I also use Travel Insurance Master for short trips.

Read my full travel insurance post here, where I go into detail about all companies.
Things to know about Plymouth before you visit Plymouth
Plymouth is a Cultural Hub
Plymouth is known as a city of makers and is home to many artists and art lovers. Dance, Theatre, Visual, Film, Photography, Textile…the list is endless. Whether you are looking to by a piece of art, listen to some live music or see a performance there is always something on. The best place to find out what's happening is on the Artory App.
Quick Tip: Book accommodation, tours, and transport ahead of time online to save money and stress.
Best Plymouth Tours: Click here to check out the top Plymouth tours
Best Plymouth Accommodation: Click here to check out the best accommodation in Plymouth
Best Plymouth Transport: Click here to book a bus, ferry, or train in Plymouth
Plymouth took a big hit during World War II
One of the stand-out things you will notice about Plymouth (and it's not exactly one of its best features) is the 1950's concrete architecture. Honestly, it's pretty grim.
During the second world war Plymouth got hit pretty badly and so in the 1950's the city was reconstructed. New housing and government buildings needed to be built quickly and cheaply. Thankfully the landscape is changing and many new buildings have been built to replace these older (ugly) ones.
It does make the city more interesting as it's such an eclectic mix of Art Deco, Georgian, 1950's, and more modern architecture.
It's a University and Military City
It was the Military that first brought me to Plymouth way back in 2003 and then the University of Plymouth that kept me there until I left the UK in 2017!
If you visit during term times then you will find a very different city to the one you will find during the summer months when both the students and many of the military personnel are away on Summer leave. The city is much quieter in the summer and mostly full of tourists and young people returning home from University.
During term times the city has a real energy and buzz to it. If you want a good night out you can pretty much go out any night of the week and find a party thanks to the students and military!
When is The Best Time To Visit Plymouth UK
Normally I'd say to avoid visiting anywhere in August in the UK if you want to avoid the crowds. But because Plymouth is a military and student city, and they are all generally away in August, it actually makes it the perfect time to visit. Plus the weather is generally pretty good in August!
That said September is also a great time to go if you don't have children so you can avoid the school holiday crowds!
I'd always recommend anyone to travel anywhere in the UK during the milder weather of the Summer months (May/June -September) but even in winter Plymouth and its surrounding areas are beautiful. Just bring your wellys, hiking boots and some warm clothes!
The Best Things to Do in Plymouth
There are so many incredible places to visit near Plymouth the South West of England really is one of the most beautiful places in the world so let's jump right on in and discover some fun Plymouth things to do.
Visit Plymouth Hoe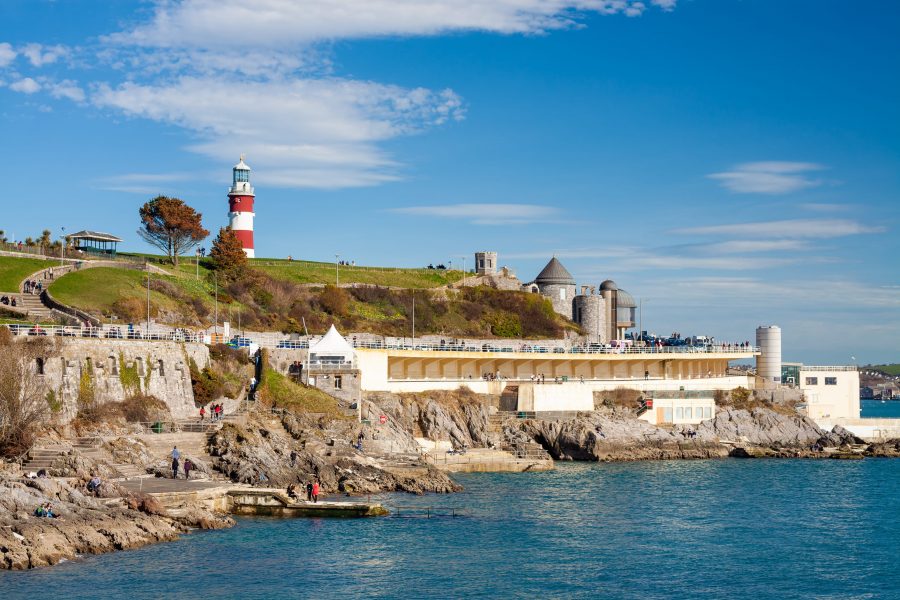 Of all of the Plymouth attractions, the Plymouth Hoe really is the most iconic.
Unfortunately, there isn't much in the way of a beach. But when you have views like these, who needs a beach?
And the best bit is that you only have to walk 5 minutes out of the town center to get this view.
Did You Get Travel Insurance Yet?

The Insurance companies I recommend are Hey Mondo, Safety Wing, and Travel Insurance Master

Hey Mondo is great if you are looking for a great value flexible policy. They offer single-trip cover, annual multi-trip cover, and long-term travel cover. Safety Wing is great value, with monthly coverage starting at $39. It's super easy to use, and it just renews each month. I currently use them as they offer me free cover for my son as part of my policy. I also use Travel Insurance Master for short trips.

Read my full travel insurance post here, where I go into detail about all companies.
Go Scuba Diving in Plymouth
Yes, that's right I said Scuba Diving in Plymouth.
Now I know it's England and it's cold (most of the time). But that's what dry suits are for right? And with the vast number of wrecks, you can dive Plymouth is a great place to dive.
In fact, Plymouth probably has more wrecks per mile than in any other part of the world.
Quick Tip: Check out my best scuba diving sites in Europe here
Pay a visit to the The Big Prawn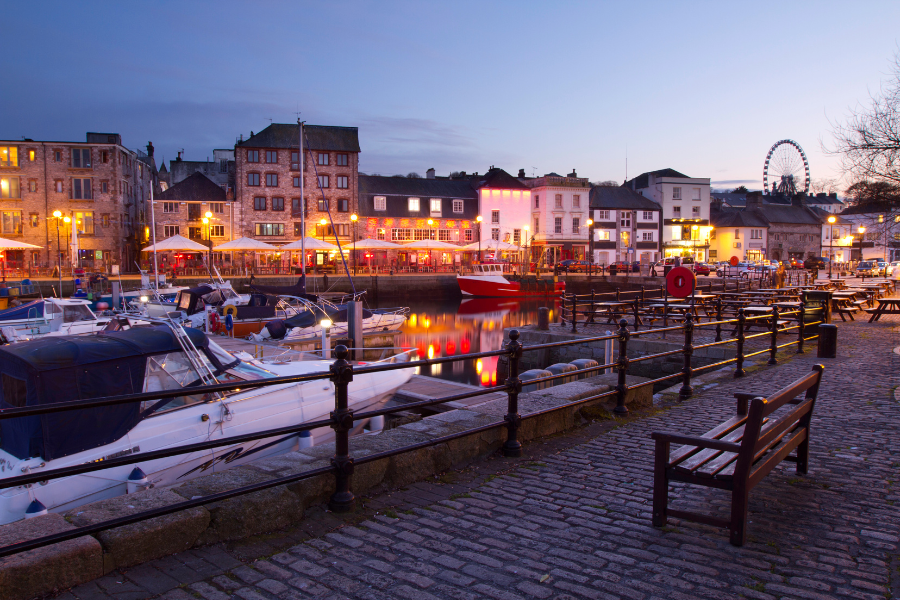 I mean come on where else in the world can you see a statue of a big prawn? You can find this famous Plymouth monument on the Barbican close to the aquarium. It makes a great meeting point.
Learn about the history of the Mayflower steps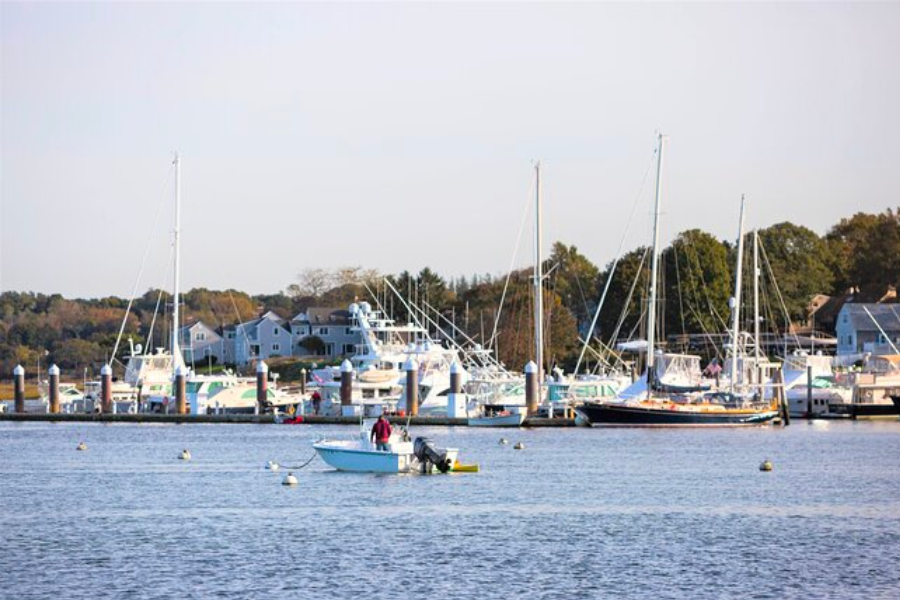 This one is especially for all of my American travel friends. Plymouth was the last stop where the Mayflower docked before the Pilgrim Fathers set sail on 6th September 1620 making the voyage to North America settling in Plymouth, MA.
As well as visiting the Mayflower Steps there is a museum close by that documents Plymouth's part in the Mayflower.
Step back in time at the Barbican
The Barbican has something for everyone; great shops (from traditional sweet shops to galleries) history (make sure you visit the Elizabethan gardens), great food, and some great pubs and bars.
The Plymouth Barbican is the perfect place to wander during the day and enjoy a drink in the evening.
Visit the largest aquarium in the UK
Plymouth is home to the National Marine Aquarium, which is the largest aquarium in the UK. They always have a packed program of activities for the whole family and it makes the perfect wet-weather activity for the not-so-sunny days!
The Plymouth Gin Factory
If none of the above has managed to persuade you to visit Plymouth, then how about some nice Plymouth Gin? The Gin distillery was established in 1793 making it the oldest operating distillery in Britain.
You can do a 40-minute tour of the Plymouth gin distillery, or if you want to add in some Gin tasking to your tour then you will need an hour and a half.
And even if you aren't into Gin they have a really nice restaurant where you can have an evening meal.
Do a Self Guided Walking tour
I have created a self-guided walking tour of Plymouth on Walkli so be sure to download it before your visit. This will give you an insight into Plymouth's activities. They have walking tours of different places around the world so please do check it out.
Go Swimming in the Art Deco Lido
Plymouth has a 1935 Art Deco lido it is in-between Plymouth Sound and Plymouth Hoe. It's pretty amazing and it's a great place to spend the day when the sun is shining.
The Lido is open only from May until September (weather permitting) you can check out the schedule here. Be sure to get there early (or pre-book) on sunny days during the school holidays as it can get very busy!
Mount Wise Swimming Pool
This is more of a local secret. There is actually a much smaller pool down at Mount Wise which is completely free to use!
Enjoy a night at the theatre
Plymouth actually has 5 Theatres. The Theatre Royal, The Drum, The Lab, The Barbican Theatre, and The House.
If you are looking to watch something more experimental and fringe then the Lab is a small intimate space that houses just 50 people. The Drum and The Barbican theatre and both mid-size intimate spaces with an interesting mixed program. The Theatre Royal is where all of the big national and international productions are programmed. The House is the university theatre space that programs a mix of student and professional work.
If you want to see something then I'd recommend booking in advance, especially for the bigger productions at the Theatre Royal as they do sell out as it's the main theatre for the whole of Devon and Cornwall so people travel far to watch things here.
Do a Harbour Cruise
This is one of those things locals don't really do. But I did one once when I was showing some friends the sights of Plymouth and it was actually a lot of fun!
As well as harbor cruises you can do fishing trips, warship spotting (does a tour of the sound to see the warships from a distance), and an evening they even have party cruises!
Visit Saltram House and Gardens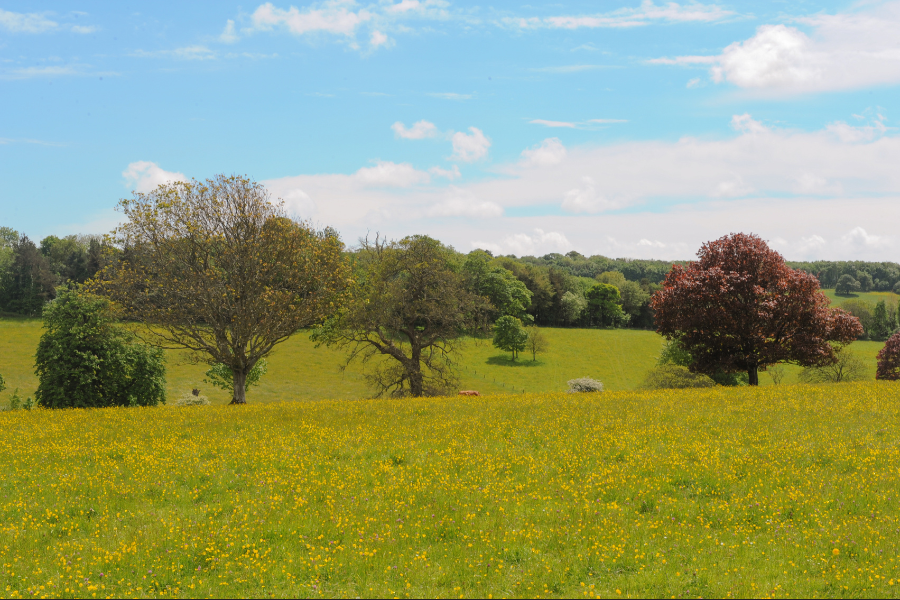 This is just on the outskirts of the city center so you will need to take a bus or a car to get there. But it's worth it. Saltrum House was the reason I bought a national trust membership when I lived there. I'd go most weekends just to walk the dog and enjoy a cream tea with friends.
It's a lovely (often slightly muddy) walk along the river and also a magical grade I-listed George II era house. So once you are done with your walk you can wander around the house soaking up the history before heading to the tearoom for a cream tea and a much-deserved rest.
Go Up Smeatons Tower
Smeatons Tower is the lighthouse proudly standing on Plymouth Hoe. You can't go up there all the time but they do open it a few times a week. You will need to book ahead to secure your place. It's quite the climb so you will need to be in good health!
Wander Around Royal Williams Yard
I forget how much I loved spending time at Royal Williams Yard when I lived in Plymouth. It's the perfect place to go for Breakfast, Lunch, and Dinner… so any meal! Leave plenty of time to wander around.
You can also take boat trips from here and there are lots of cute art studios and shops.
Take the boat to Mount Edgecombe Country Park
One of my favorite ways to spend a Sunday in Plymouth was always to head to Royal Williams Yard and take the board over to Mount Edgecombe. From there you can do one of the many stunning walks in the country park, explore the house, and then finish off with a delicious Roast Dinner in the Mount Edgecombe pub.
Be aware of the boat times though as if you miss the last boat back it's quite the drive around!
Take A stroll around Central Park
Central Park is a huge public park just past the train station heading out of the city center. There are paths running all though so it also makes a great place for a bike or scooter ride. There are plenty of cozy areas to sit and enjoy some people watching or trees to picnic under.
Pay a visit to The Box
The Box is Plymouth's award-winning museum, art gallery and archive. You can spend a couple of hours looking over one of the spaces or make a day of it and explore both venues.
The Box opened after I left Plymouth. So I've yet to visit there myself. But it looks pretty amazing. It's right in the city center.
Go Skiing
I'm not a fan of any kind of winter sports, so I always forget that Plymouth has a dry ski slope! But it does and it's pretty big. It's just on the outskirts of the city. You can actually see it as you drive into the city from the north. It looks especially beautiful at night when it's all lit up.
Climb The Stairway To Heaven
Clip'n'Climb is the UK's largest indoor climbing center and it looks pretty epic! They cater to all levels from complete beginners to more experienced climbers and kids over 2 years old are welcome to climb. If you are looking for fun things to do in Plymouth during wet weather this is a great one for all the family.
Take a Guided Tour of The Citadel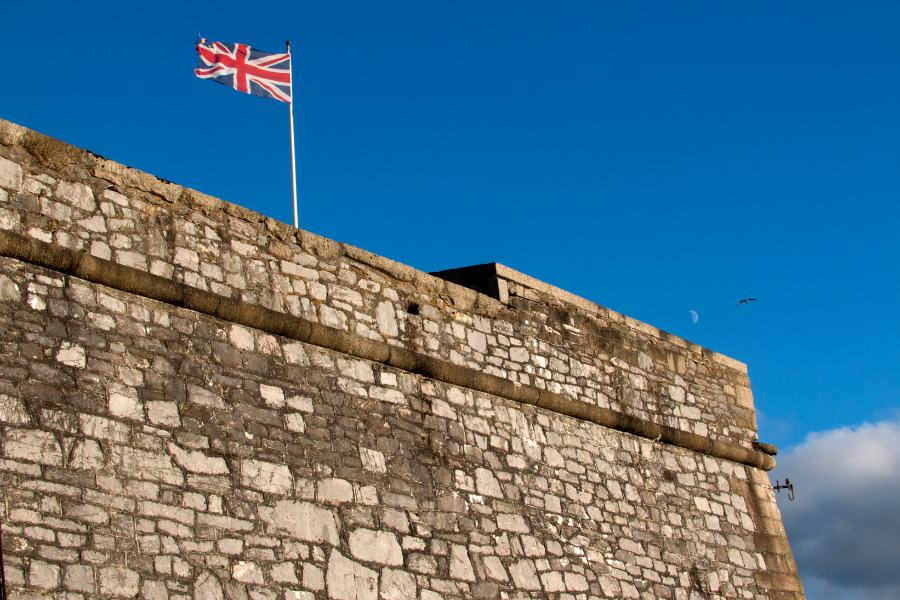 The Royal Citadel up on Plymouth is a 17th-century fortress built to defend the coastline from the Dutch. It is still operational today housing 29 Commando Regiment of the Royal Artillery.
I've been in there plenty of times when I was serving in the Royal Navy, and it's pretty impressive. But if you want to go in there as a member of the public you will need to book a tour. Tours must be booked 24 hours in advance and may be suspended or canceled without prior notice. They have some pretty strict regulations for entrance so you will need to make sure you give it a good read before booking.
The tours are led by Armada Tours every Tuesday, Thursday, and Sunday (current restrictions permitting) starting from Sunday 17th April 2022 until the end of October. Bookable up to 24 hours in advance through www.eventbrite.co.uk.
Plymouth Market
This market has been reinvented so many times. When I first moved to Plymouth it was incredibly run down. But over the years it has seen many changes. both ups and downs. The market is situated in the more run-down area of the city center and can easily be overlooked.
These days the Plymouth Market is the perfect place to grab lunch from one of the many international food stalls. Most of them have a place to sit and eat and the prices and authenticity can't be matched.
Sunset At Jennyclif
Even after traveling the world one of my favorite places to watch the sun setting is up on Jennyclif. Ideally with a little picnic. You are going to need a car to get up here. But it's worth it.
Don't forget to bring a hot drink and a blanket to sit on… and some warm clothes for when the sun goes down.
Things to do near Plymouth
Plymouth is on the border of Devon and Cornwall making it the perfect place to stop for a night or so. But it also makes a great city base if you want to explore the surrounding area. There are so many amazing things to do near Plymouth that your biggest issue is going to be finding the time to do them all!
You can jump in the car/ boat/ train/ bus/ bike and within 30 minutes you are out of the city and surrounded by some of the most spectacular views.
On this list I've included some of my personal favorite things to do near Plymouth. Whether you like hiking the vast open space of the Dartmoor Moors, sailing, strolling on the beach, or surfing Plymouth is the perfect central place to explore or make a pit stop on your way through to Cornwall.
Here are a few places a short drive or train ride from Plymouth that you can't miss!
Ready to hop back in time as you explore things to do near Plymouth UK? I sure felt that way when I chugged along at the Plym Valley Railway. It's this absolutely zingy vintage railway experience that transports you straight to the bygone era. Its old-school locomotives, classic carriages, and dedicated volunteers who are always up for a natter about trains make it a riot of nostalgia.
As the train toot-toots through the lush Plym Valley, you'll marvel at the changing scenes. Perfect for families or anyone who's a train enthusiast at heart. The vibe of Plym Valley Railway? Think retro charm meets playful adventure. And yes, they've got some tasty treats for a quick bite, so you'll enjoy the environment at this preserved place.
Oh-em-gee. Bovisand Beach is one of the most incredible places to visit near Plymouth to ditch those shoes and get sand between your toes. It's this fabulously sheltered bay that's just hollering your name for a splash-tastic day. With golden sands as soft as a fluffy pancake and azure waters calling out for a paddle, it's like Mother Nature's very own playground.
The surfers looking for things to do near Plymouth should get ready to ride those waves. And if lounging is more your vibe, pick a spot and soak up some of that delicious sun. Families, couples, or solo wanderers – if you want to take the fun up a notch, you'll get beach volleyball, cheeky sandcastle contests, and all things fun here. And while you're there, indulge in some local ice cream – it's the cherry on top.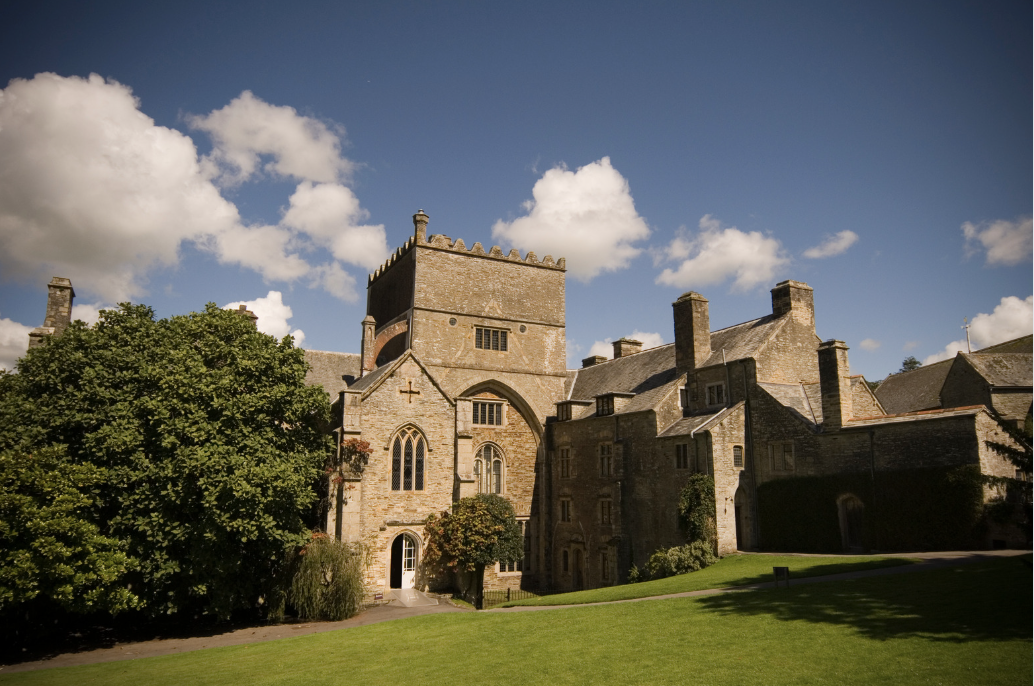 History buffs and dreamy day-trippers have some of the best things to do near Plymouth, UK. If you fancy learning about swashbuckling pirates and brave knights, Buckland Abbey is your jam. This 700-year-old gem was once home to Sir Francis Drake, the legendary sea captain. When you walk through its grand halls, you feel the whispers of the past echoing through the walls.
Each room has tales waiting to be unearthed. The vibe is a pinch of mystery mixed with a sprinkle of awe, I would say. Also, outside, there are oh-so-inviting gardens that'll make it hard not to twirl around like you're in a period drama. Before you wave goodbye, hit up the café and treat yourself to a lip-smacking scone. Delish!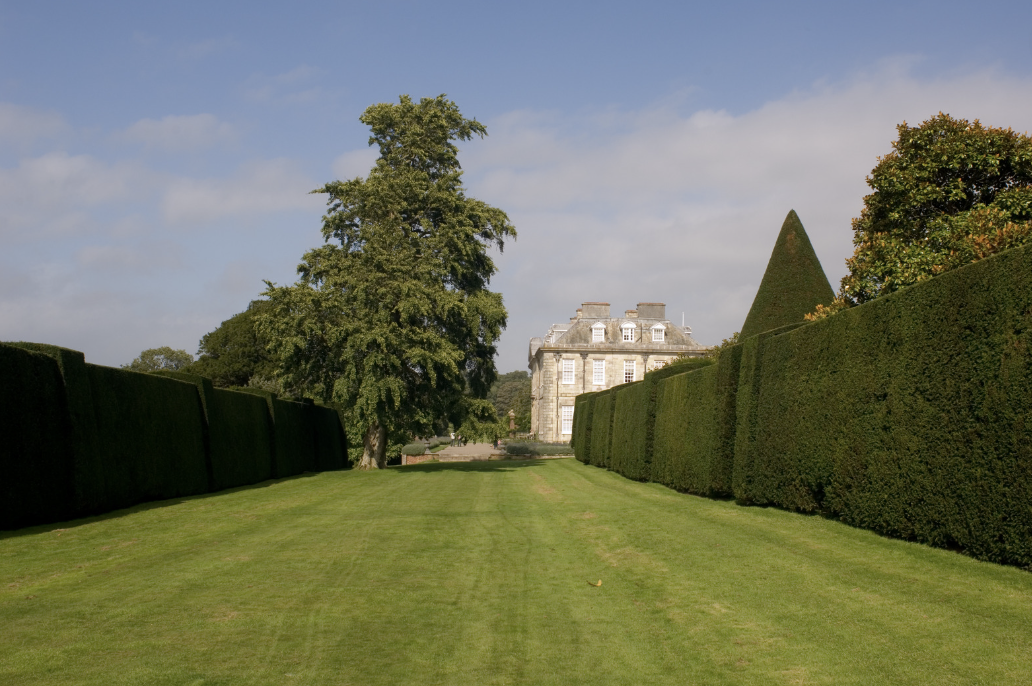 Plymouth is one of the dreamiest places to be in because it can make you say, "Woah, did I just step into a fairy tale?" Antony House is yet another place that can do it while you explore things to do near Plymouth UK. This 18th-century mansion is dripping with elegance and old-world charm.
Think grand staircases, huge rooms, and a vibe that screams elegance with a fun twist. The gardens at Antony House are maze-like wonders with hidden nooks perfect for a surprise picnic.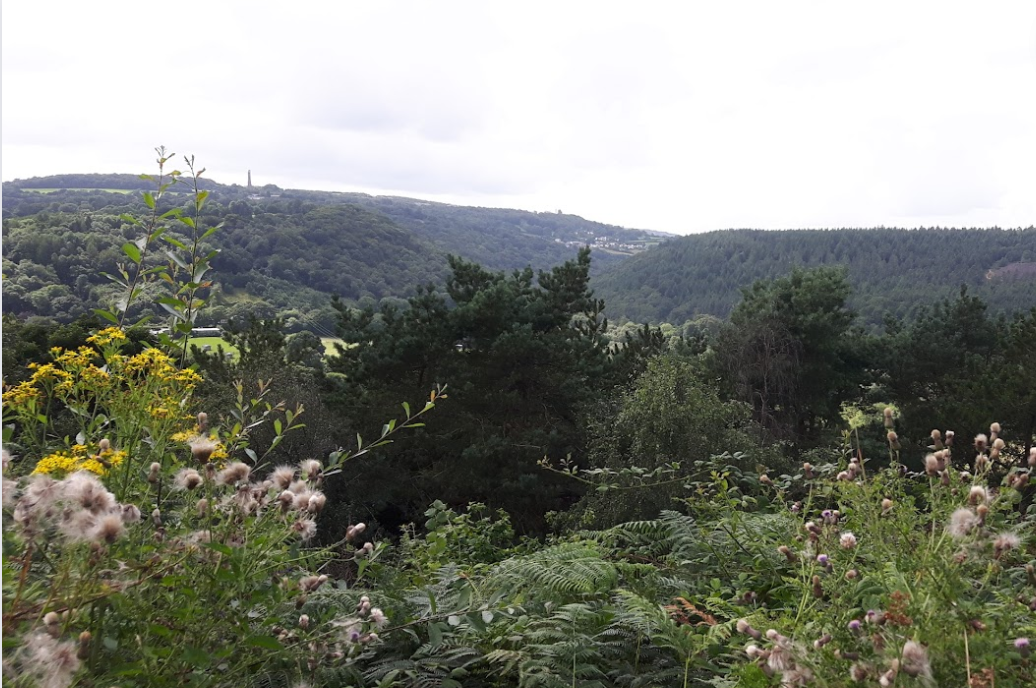 Things to do around Plymouth also pack a punch for adrenaline junkies. If swinging through trees and conquering high ropes gets your heart racing, Tree Surfers is where the action's at. Zipping from tree to tree will channel your inner Tarzan or Jane. And it's not just for the grown-ups; kiddos can have a blast, too, with junior courses tailored just for them.
Safety's top-notch, so no frets there as you explore things to do with kids near Plymouth. Plus, with instructors who are as enthusiastic as they come, you're in for a fab day of treetop shenanigans. After all the action, you'll probably be famished. Lucky for you, the café serves some mean munchies to refuel.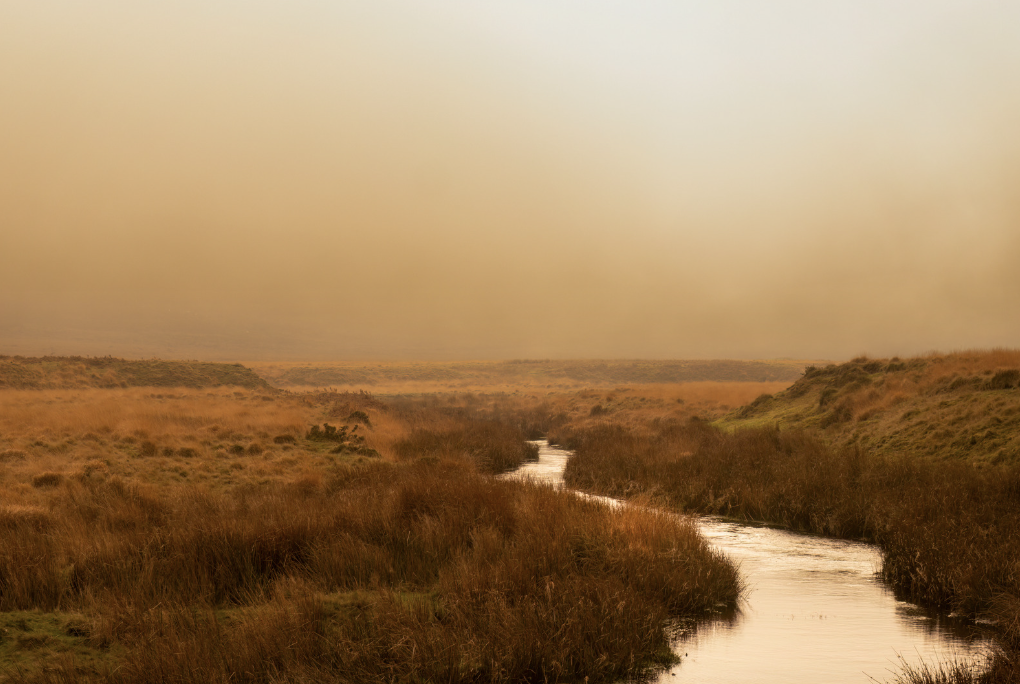 Who's in for some untamed wilderness fun when you visit Plymouth? Dartmoor National Park is the playground where Mother Nature lets her hair down. Rolling moors, shimmering rivers, and wild ponies make this spot a haven for the free spirit in all of us. No matter if you're hiking, biking, or just soaking in the sights, you'll be swept up in the raw beauty of it all.
This place's aura is wild, untamed, and oh-so-refreshing. Pro tip: Those ancient tors make for the best impromptu picnic spots. So, pack some munchies, lace up those boots, and get ready to dance with the wild in Dartmoor National Park.
Burrator Reservoir
Burrator Reservoir is one of the places to visit near Plymouth, as it's a blue haven where reflections dazzle and serenity reigns. From casual strolls to heart-pumping runs, this reservoir is your ticket to lakeside bliss. Also, you'll be enveloped in a green-and-blue wonderland with forests echoing the chirps and whispers of nature.
I find this reservoir refreshingly tranquil with splashes of adventure – just the right balance. Keen on some wildlife spotting? Keep those eyes peeled as you might glimpse goosanders, dippers, or tufted ducks.
The Eden Project is this mega-cool hub where science, nature, and imagination collide, so it's naturally one of the best things to do with kids near Plymouth. You can wander amidst biomes that transport you from tropical jungles to Mediterranean havens.
Therefore, it feels like a globe-trotting adventure without leaving Plymouth. You'll see plants from every corner of the world thrive here and the air buzzing with green energy. In this place, a futuristic vibe meets a botanical wonderland to present an amazing canopy. The workshops and exhibitions here are pure gold, so before you dash, swing by them.
Wave chasers and thrill-seekers are in for a treat now as they can catch some epic breaks in Newquay, the surf capital of the UK. You'll feel the exhilarating rush as your board slices through the mighty waves while the sun warms your back.
Newquay gives a splash of adrenaline mixed with a laid-back surf culture. Local tip: There are some rad surf schools around, so if you're keen to learn, it's a good place.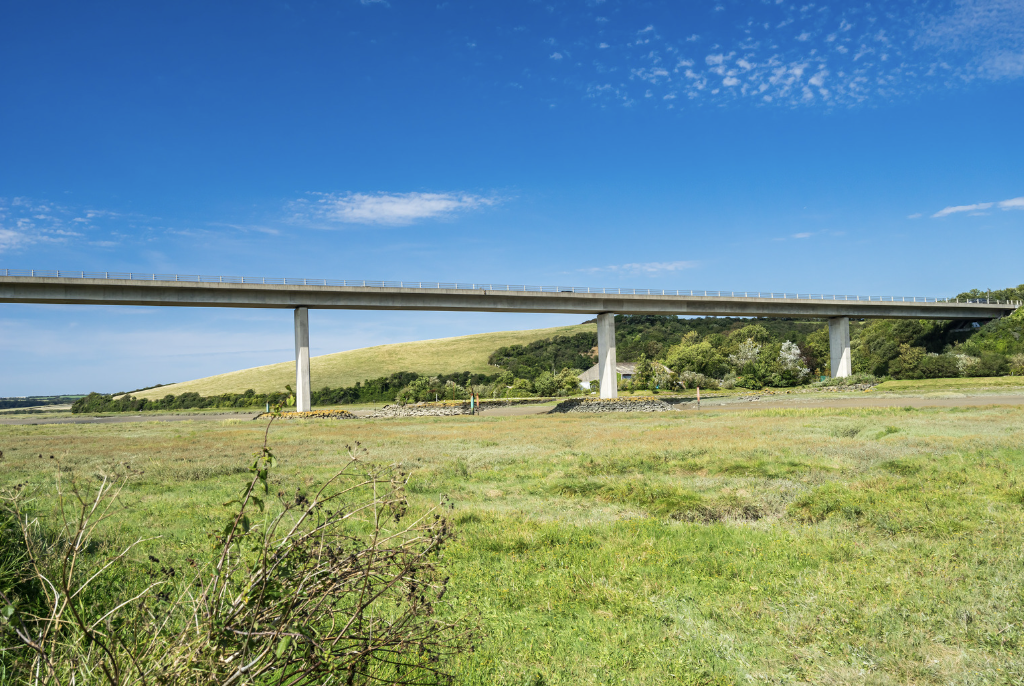 The Camel Trail is this spectacularly scenic route waiting for your two wheels. No worries if you're on a family outing or a solo escapade; this trail winds through woodlands alongside estuaries and offers some of the juiciest views around.
It's mostly flat, so it's a breezy ride for all ages. Free-wheeling joy meets nature's playlist in this place, and your visit to Plymouth gets a whole lot better. And if you didn't lug your bike along, no worries. There are plenty of rental spots dotted along the trail.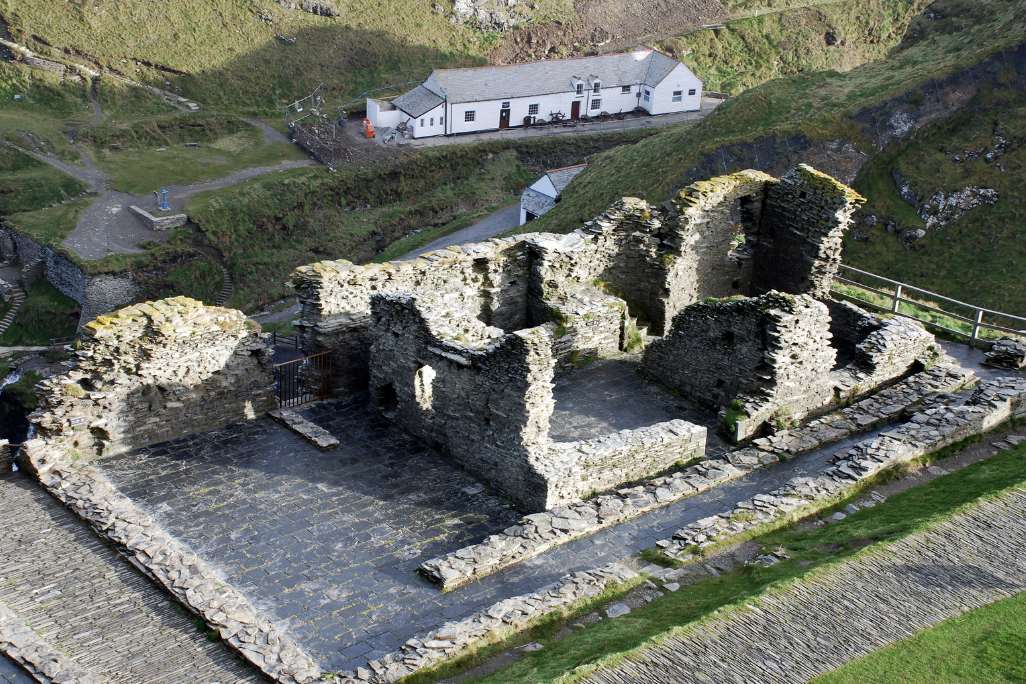 Tintagel Castle is steeped in legends of King Arthur and Merlin, and is a place where history comes alive with a sprinkle of magic. The castle is dramatically perched on the cliffs and is a kingdom of rocky stairways, medieval ruins, and sea views that'll make your heart skip a beat.
You'll experience a touch of the mystical, draped in ancient wonder here. As you climb the stone steps, you feel the power of centuries past, and your imagination runs wild with knights and sorcerers.
Looe
Looe is your golden ticket to seaside delight if you're shortlisting things to do around Plymouth. This bustling fishing town splits into East and West by the river, connected by a charming bridge, and boy, is it a treat. You can choose to spend your day wandering through its quirky streets and sampling the freshest fish around.
And since its harbor is always buzzing – boats bobbing, seagulls squawking, and that tempting smell of fish and chips, you can choose a more happening day.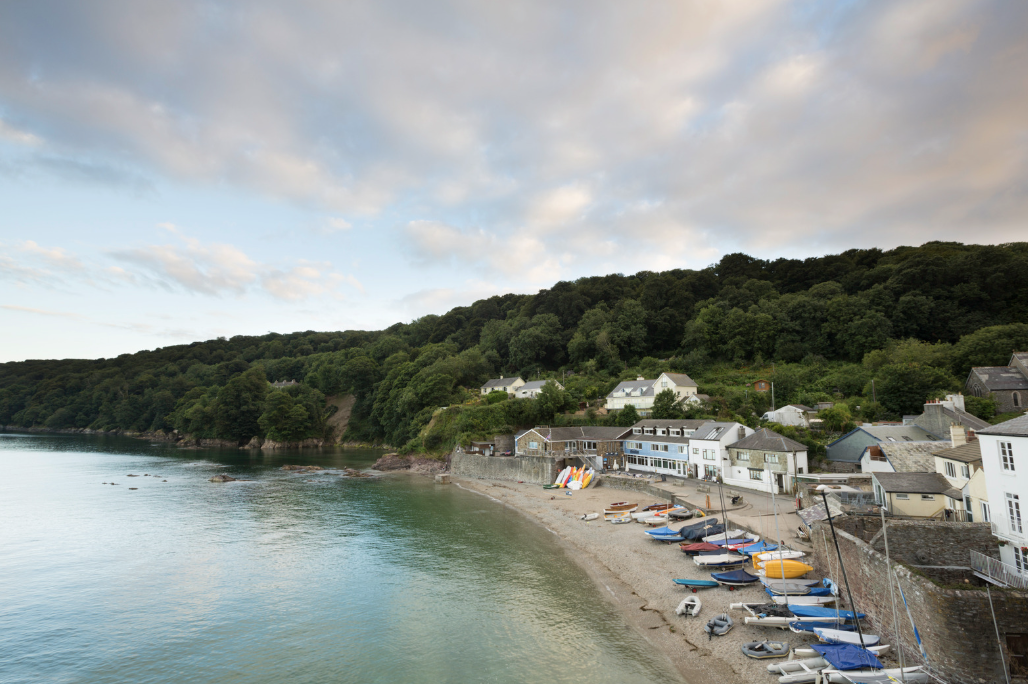 Fancy a slice of old-world coastal charm? Cawsand is where time slows down, and waves take center stage. Its colorful cottages and winding alleys make it the ultimate hideaway from the hustle and bustle. The vibe here perfectly blends relaxed beach day meets village fête.
Relax by dipping your toes and grabbing an English-style cream tea. If you're itching for a watersport spin, kayaking along the coast is a must-try.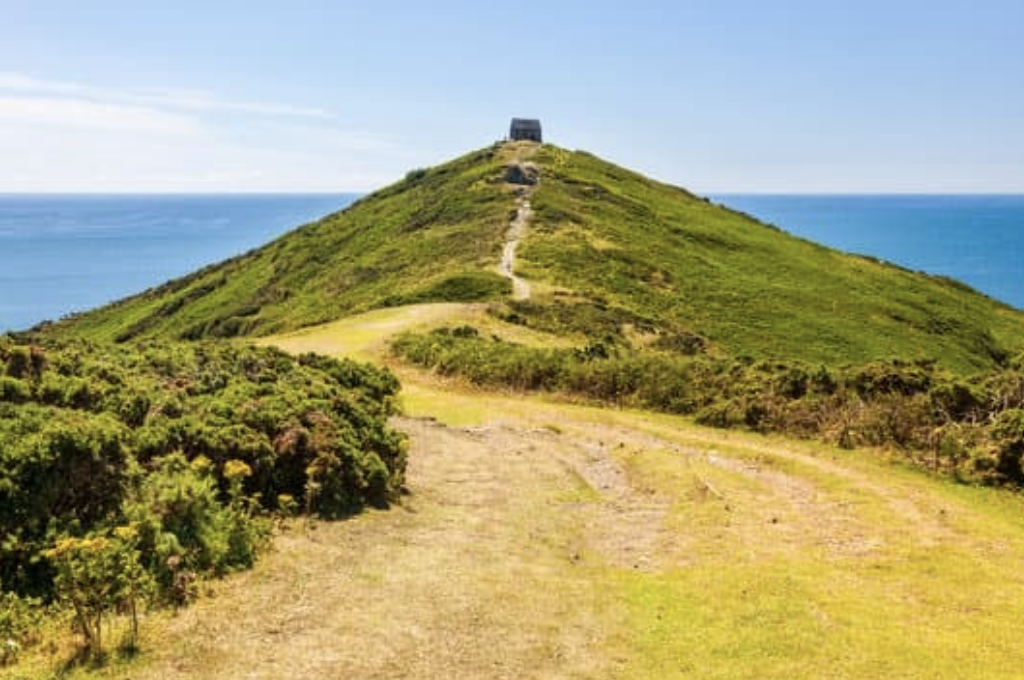 For those moments when you crave wild coastal vibes with a sprinkle of history, Rame Head is the go-to spot. Standing tall, this headland is crowned with a 14th-century chapel, silently guarding the vast sea. It's a bit of a trek to get there, but the panoramic views are worth every step.
This place's windswept tranquility meets rugged beauty when the distant call of seabirds becomes your soundtrack. It's nature's therapy at its best. Don your walking shoes, pack a flask of something warm, and let Rame Head's magic wash over you.
Looking for somewhere to stay in Plymouth? Check out these options!
Future Inn Plymouth
Moxy Plymouth
Leonardo Hotel Plymouth
Map of Accommodation in Plymouth
Plymouth Travel Guide Planning
🧳 Any recommendations on what I should pack for Plymouth?
Yes! I have created a whole packing guide to UK which you can read here and you can also check out my packing list for UK on Amazon here.
🚗 Where can I book bus or private transportation while I'm in Plymouth?
I strongly recommend using Bookaway. You can book almost all transport in the major tourist destinations through them online. They don't just cover buses they also cover shuttles, ferries, and private drivers.
🎫 Where can I buy tickets for museums, attractions, and tours in Plymouth?
I recommend either Viator or GetYour Guide. They have a lot of options!
👩‍⚕️ What is the best insurance to have while traveling?
I recommend using Heymondo for a great value policy. The app also offers you 24/7 Dr Chat. For Digital Nomads check out SafetyWing digital nomad insurance.
I have also written a blog post covering all my recommended travel insurance here
✈️ Any flight recommendations?
WayAWay offers you cheap flights with cashback. You can use this code CLAIRE22 to get 10% off. Otherwise Skyscanner or Expedia are my go-to flight searching platforms.
📱What do you use for internet connection while traveling?
I'm a big fan of personal WiFi devices and they have saved my ass so many times when traveling. I wrote a full review of the top travel WiFi devices you can read here. I personally use GlocalMe as I can either pop in a physical sim card or use their local carrier.
With regards to my phone connection, I use e-sims while traveling, so rather than having to swap out my regular sim card I can download the app and buy a virtual sim card. I recommend using eitherAirhub or Alosim. Both have great coverage of multiple countries and are very easy to use.
🛏️ What is the best platform to use for booking accommodation?
The 3 best platforms that I normally use are Booking.com, Hotels.com, and Expedia They offer great deals and multiple options. I always check all three to be sure of the best deals.
🛅 Do you have any luggage recommendations for traveling?
I do have a complete list of the best packing and luggage products that I recommend, you can check the list here. I'm currently traveling with this suitcase and this backpack.
Conclusion
And that's it! MY epic list of Things to do in Plymouth UK. I really hope you have found plenty of Plymouth activities to fill up your time in Plymouth.
If you think I've missed anything let me know in the comments below!
This post was proofread by Grammarly