Chester is one of the UK's most interesting and popular destinations, and a must-visit if you want a Roman history holiday in the UK or are planning a UK and Ireland itinerary in general.
Located upon the banks of the River Dee, on the England-Wales border, Chester United Kingdom was founded as a Roman fort in the first century AD. The ancient walled city is a small town with medieval remnants everywhere. If you are planning a memorable trip to this Cheshire town and wondering what to see in Chester, then check out a few of the things to do in Chester that I have listed for you.
Where Is Chester?
Chester is a scenic and ancient town in Cheshire county in the North West England. It's located just 25 miles from Liverpool and 200 miles from London. Chester is easily accessible by whatever mode of transport you prefer – train, air, car, coach, or even a boat! Chester can be an ideal base for visiting interesting places in England and Wales. Some places to visit near Chester include Manchester, Liverpool, the Peak District, and Snowdonia in Wales. In this Chester travel guide, you'll find everything you're looking for!
How to Get to Chester?
Plane – The closest airport to Chester is Liverpool John Lennon, just 25 miles away, and Manchester International, 40 miles away.
Train – There are trains from London Euston Station every couple of hours (a 2-hour trip) for Chester. There are trains from Liverpool every 30 minutes (a 45-minute journey). The train router from Manchester to Chester (a 60-minute trip) is also available and is a scenic route through rural Cheshire. Trains are also available from Crewe on North Wales Coast Line. There are direct trains and trains via Birmingham, Shrewsbury, and Cardiff for Chester.
Bus/ Coach – Regular buses travel to Chester city center from Birmingham, Liverpool, and London's Victoria Coach Station. You can check on Mega Bus and Nation Express to book a bus ticket.
Car – Chester is directly linked via the M53 to the national motorway system and has M6 and M56 connectivity. London is about 200 miles by road, Cardiff 150 miles, Edinburgh 230 miles, and Southampton 220 miles. If you plan on touring the UK then renting a car is a great idea to give you more flexibility.
You won't need the car in the compact walled city, which is best explored on foot or using public transport. The Chester City Centre has numerous car parks, but the best way to see Chester is to use the park and ride facility.
Boat – You can travel by sea to reach Chester by Irish Ferries/Sealink operational between Holyhead (2 hours by the A55 road from Chester), Dun Laoghaire, and Dublin. The ferry ride is about 2 to 4 hours.
You can also find tourist map of Chester online
How Long Do You Need in Chester, UK
It depends on what experience you like to have and how much time you want to spend at Chester tourist attractions. Since Chester is a compact walled city, a 24-hour trip is enough to tick the city off your traveling list. There are many things to do in Chester city center in one day.
But if you want to cherish your time in this medieval town, spend 3 to 4 days here. You can wander around the walled city lanes, walk by the canals, and check out the zoo, among the many exciting things to do in Chester. You can also drive to nearby cities like Manchester or Liverpool.
When Is the Best Time to Visit Chester, UK?
The English Summers are always the best times to visit anywhere in England, weather-wise. So the months of May to September are usually best to visit Chester. Clear skies, warm weather, and scenic views will make the trip unforgettable in summer, and you will enjoy a walk checking Chester tourist attractions.
Many local tourists also prefer December and January months, as you can get mind-blowing Christmas discounts at shops at the Rows in Chester.
5 Interesting Facts About Chester UK
Chester's Roman amphitheater is the largest one in the country.
The covered walkways at The Rows are unique to Chester in the world.
The grade I level wall circulating Chester is about 1.8 miles in walkway length. Most of the wall is intact except for a 100-meter section.
Young Princess Victoria was the first person to walk on Chester's Grosvenor Bridge, opened by her mother on October 17, 1832.
Chester's racecourse is Britain's oldest sporting venue in continual use.
Did You Get Travel Insurance Yet?
If 2020 taught us anything, it's that you need to be prepared for anything! Travel insurance has always been high my list of things to get before I travel but now more than ever its at the top of my list.

I'm pretty sure we have all had travel plans messed up because of COVID and not all insurers covered this. So when looking for travel insurance it's important to check it covers travel disruption due to COVID-19, Hey Mondo, Passport Nomads, Safety Wing, and Travel Insurance Master all provide cover for this.

Hey Mondo is great if you are looking for a great value flexible policy. They offer single trip cover, annual multi trip cover, and long term travel cover. You even have the option to start the cover when you are already on your trip, although you won't be covered for the first 72 hours. For me my favourite feature is their app which offers you a 24/7 Dr chat and the ability to file a claim direct in the app.

Passport Nomads provides the most comprehensive cover for Digital Nomads. The game changer with them is that you have a red card and if you find yourself in need of medical care you just contact them and they will pre load your card with the funds to cover your treatment, meaning you won't need to pay out of pocket and then put in a claim later.

Safety Wing is great value with monthly cover starting at $39. It's super easy to use and it just renews each month. They have an excess of $250 and it's simple to make a claim through their website. I currently use them as they offer me free cover for my son as part of my policy and I like that it renews on a monthly basis, so I don't have to pay out a big lump sum up front.

I also use Travel Insurance Master for some short vacation type trips.

If you are doing shorter trips or an extended backpacking trip then Hey Mondo or Travel Insurance Master are the best option. If you are a digital nomad or planning travel of at least 6 months then go for Passport Nomads or SafetyWing.
Top Chester Things to Do
Chester is one of the distinctive towns in England – a compact walled city with the largest Roman amphitheater and the oldest racecourse. It has medieval-era structures and unique Rows of galleries for delightful shopping. So many exciting things to do in Chester that you may get confused about selecting what's best for you. I have listed a few of them to help you choose what to see in Chester.
Of course, the first stop you make should be to the Chester visitor center to learn about any new things to do in Chester. They have the most up-to-date information and it's all totally free.
1. Go Shopping at the Rows
Among the top of the list of Chester things to do is visit The Rows and enjoy some shopping. The Rows, unique to Chester, are a series of black and white, half-timbered structures estimated to have been built in the 13th century.
No one knows why the Rows were built, but they stand on rubbles from the ruins of Roman buildings. The Rows consist of covered walkways on the first floor with shops and another set of shops on the street level.
The Rows are found on all four main streets of Chester – Watergate Street, Northgate Street, Eastgate Street, and Bridge Street. Eastgate is the main shopping street with the larger retail stores and smaller unique boutiques on the Rows.
Some shops to look for on Eastgate street include; Browns of Chester, Waltons the Jewellers, Boodle & Dunthorne, Jack Wills, USC, Next, Sole Trader & Ecco.
2. Walk the City Walls
You can walk the 2-mile circuit of the walled city of Chester. It has four main gates – Northgate, Eastgate, Bridgegate, and Watergate. The red sandstone walls are the best-preserved structures that extend to the river Dee and Chester castle.
You will find different historical monuments at each gate and on the circuit's path, which tell stories of the past. At Northgate, you will find remnants of Roman foundations, while at Eastgate, there is an 1897 clock erected to mark Queen Victoria's Diamond Jubilee.
The city wall has various towers, including King Charles Tower, a symbol of the defeat of British troops during the English Civil War, Morgan's Mount, a watchtower, Pemberton's Parlor, a semicircular tower, and Bonewaldesthorne's Tower, a solid sandstone Water Tower built in 1325.
You will also get to test your strength at the famous Wishing steps while on the walk at the city walls. Local Chester folklore claims that anyone capable of running up and down twice without drawing breath on the steps will supposedly see their wishes fulfilled.
3. Visit the Chester Cathedral
Chester Cathedral is not just a place of worship but is also a monument of archaeological importance built in the 10th century. The Cathedral was formerly the abbey church of a Benedictine monastery dedicated to Saint Werburgh. It is a major tourist attraction and a venue for concerts and exhibitions.
The Cathedral's Gothic design is its most striking feature, with a touch of English medieval architecture. Both the Cathedral and the monastic buildings are located on the campus have been restored during the 19th and 20th centuries, especially its stained glass windows.
The finest part of the Chester Cathedral is its Early Decorated Choir. But for me the 14th-century stalls are beautifully carved, depicting various subjects, some humorous and some grotesque.
4. Eat at the Forge Restaurant
The Forge is one of the best restaurants in Chester that I would recommend trying out. It is an extraordinary dining experience in the historic Roman town at the Hotel Indigo in Chester.
The Forge, established by restaurateur and chef Mike Robinson, offers specialties cooked over fire and charcoal, mixed with wild, sustainable British ingredients. The head chef Mike Peters, a Chester native, and along with his team will offer you a seriously memorable eating experience.
The open kitchen uses Oak, Ash, and Beech wood from local forests to fuel the cooking fire. Interestingly most ingredients and even the wood is sourced from the British countryside. It gives an extraordinary flavor to the beef, lamb, steak, and venison offered on the menu. Read my full restaurant review here.
5. Chill at the Grosvenor Park by the River Dee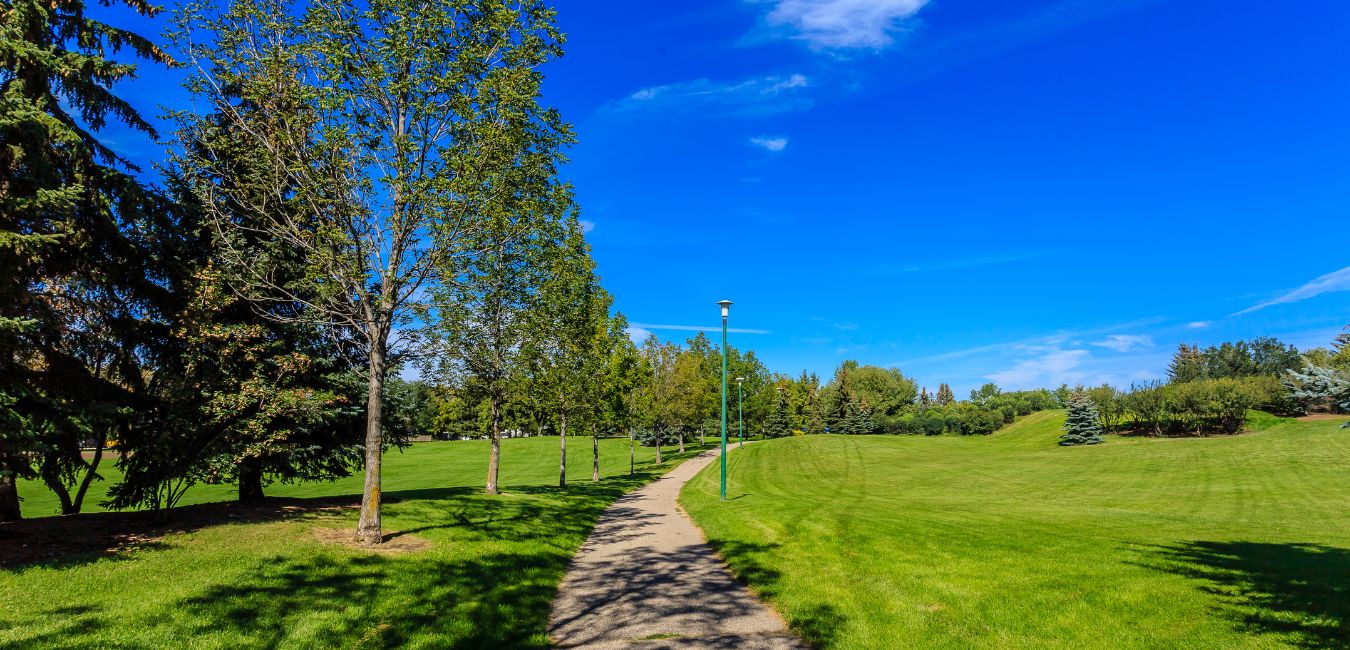 Grosvenor Park is a beautiful riverside place where you can have a pleasant evening stroll or simply sit on one of the benches gazing at the Dee. It's the main ornamental park in Chester, whose layout was designed by Scottish horticulturist Edward Kemp. This place is perfect for all the family members!
The park, with its sprawling lawns lined with well-trimmed trees, and ornamental shrubs, is one of the finest examples of Victorian gardens in the UK.
You can also check The Groves, a pretty riverside promenade North of the park. You will see some old Georgian houses, the Edwardian bandstand, and an old Queen's Park suspension bridge.
You can have a lovely English summer family picnic at Grosvenor Park. It is on my list of one of the most enjoyable things to do with the kids. The mini train ride and plenty of play areas will amuse your children. There is also a Lodge Café for light lunches and snacks at the park. The park hosts performances at the Grosvenor Park Open Theatre in the summers.
6. Visit the Grosvenor Museum
If you are interested in the history of Chester, then one of the things to do in Chester city centre is to visit the Grosvenor Museum. The museum contains unique displays, antiquities, natural history preserves and Roman-era relics.
You will find fossils of a dinosaur's ancestors for real, as the museum has preserved some fossil footprints and tail marks of a Chirotherium. Then there are skeletons and remains of other early age birds, beasts and even humans.
There are a lot of Roman antiquities in the Grosvenor Museum's Roman galleries. It showcases life and death in the walled Chester fort, known as Deva in those times.
A British museum means it has Edwardian relics and Victorian-era art pieces. The museum has a rich geology collection and a silver gallery showcasing Chester silver. The galleries here are interactive, with exciting activities that will make the museum a fun visit.
7. Get on a River Cruise
On warmer days, you will enjoy exploring the River Dee on a cruise. We went with the Chester Boat 30-minute cruise which cruised along the Groves. They do also have a 2-hour cruise if you have more time to spend on the River Dee. If you want to float on the river for longer, then ChesterBoat also offers private charters.
You can step aboard the cruise boats with names like Lady Diana, the Mark Twain, or The Jackie and enjoy a well-guided journey with fabulous views.
A typical cruise will take you under the Queen's Park Suspension Bridge, past some regal waterfront properties, to the Chester Meadows on the city's outskirts. You will also see the river's birdlife with kingfishers and cormorants. River Dee is also suitable for kayaking and pedalos if you want to be adventurous.
8. Go Looking for the Romans
Chester was England's largest Roman fortification, so it had Roman remains scattered throughout the city. The City walls, the Roman amphitheater, and the gardens all bear evidence of Roman rule. So you can spend a day looking for Roman-era remnants while walking around the ancient lanes.
If you want a gladiator-guided tour, Roman Tours offers a unique trip that gives you an authentic feeling of visiting the old 'Deva.' Legionary guides of the tour company take you behind the scenes at key sites in Chester to explore the drama of life in the Roman Army – all based on research by military experts. With Roman Tours, you can expect re-enactments of battles and military maneuvers.
9. Get Gruesome at Sick to Death
Sick To Death is one of the newest Chester tourist attractions. It takes you on a unique trip of gore stories of medicine that happened at different timelines.
This medicine museum is sure to thrill you, shock you, and even nauseate you with its gory details of plagues and diseases. There is a Grim Reaper and Asclepius, the Greek God of medicine, to encounter on this museum detour.
It is easy to locate as it is set right at the iconic Rows within the redundant St. Michaels Church. So do not miss out on this newest attraction in Chester and discover the history of medicine in a fun way. So don't forget to add it to the things to do Chester itinerary.
10 . Go Hunting for Ghosts of Chester's Past
Discover the eeriness of the walled city with the Chester Ghost Tour, where they take you to some famous haunting spots. Chester is considered the most haunted place in the UK.
The city has seen a lot of death and devastation through periods of the Roman invasion, the English Civil War, a Viking invasion, to the Industrial Revolution. It has also had its fair share of murders, disasters, plagues, and public executions.
Chester Ghost tours aim to take its audiences to uncover the secrets of the dark past of the city and uncover the paranormal activities. The guided tour takes you through the cobbled streets of Chester at night, which unravels spooky stories of the city.
Be assured that Ghost Tours is no gimmick, so it might be true if you experience something scary.
11. Bet on the Horses at the Racecourse
Have the thrill of watching competitive horse racing while enjoying premium food and drinks at Rooodee, the Guinness Book of World Records recognized as "the oldest racecourse still in operation."
Though it is the smallest racecourse of significance in England at 1 mile and 1 furlong (1.8 km) long, horse racing has been going on here since the early 16th century. It was once a harbor during the Roman settlement in the city.
You can have a fulfilling weekend here and dress up in your stylish best for an exhilarating race time.
12. Run a 5K Sunset Run
If you want to enjoy a tour of Chester with some fitness fun, then there is an award-winning social running experience that Tours Around Chester conduct. It is a 5 km run through historic lanes of Chester.
The run includes many of the city's landmarks like The Cathedral, the Eastgate Clock, the Roman Amphitheatre, The racecourse, and the Chester Castle. It is an exciting way to explore the city.
And if you are worried about not being too fit to race, don't worry, this one is just a fun run where you can walk as well. Also, they offer delicious desserts with a shot of alcohol at the final stop.
Places to Visit Near Chester
While Chester boasts many attractions in the city center area, a small drive can take you to some interesting destinations. If you are in for long drives, you can visit Manchester, Liverpool, or North Wales, but for a day trip, you should check the Chester Zoo and the National Waterways Museum.
1. Chester Zoo
Chester Zoo, with its collection of over 20,000 animals and 120 acres of zoological gardens, is the best zoo in Britain. It is the largest zoo area-wise and the most visited zoo in the UK. Hence, it should be on the list of things to do in Chester.
You will be transported to natural habitats from different corners of the world at this well-maintained zoo. There are Orangutans from the South East Asia rainforests, Lions of the Savannah plains, lemurs of Madagascar, and many rare, exotic, and intriguing animals in the zoo.
The Chester zoo is also committed to conservation activities, and you can be part of saving the world by paying the visitors' fees at the zoo.
2. The National Waterways Museum
Another one of the fantastic places to visit near Chester is 8 miles away at National Waterways Museum at Ellesmere Port. You can spend a day riding on a boat in the canals as 'time slows down and history comes to life.
Located in Ellesmere Port on the banks of Mersey and Manchester Ship Canal, the museum has a fleet of historic boats, maritime archives, and stories of Britain's canals and waterways.
The National Waterways Museum is a fun place throughout the year as it hosts events, beer festivals, boat rallies, and much more.
Looking For a Place to Stay in Chester UK?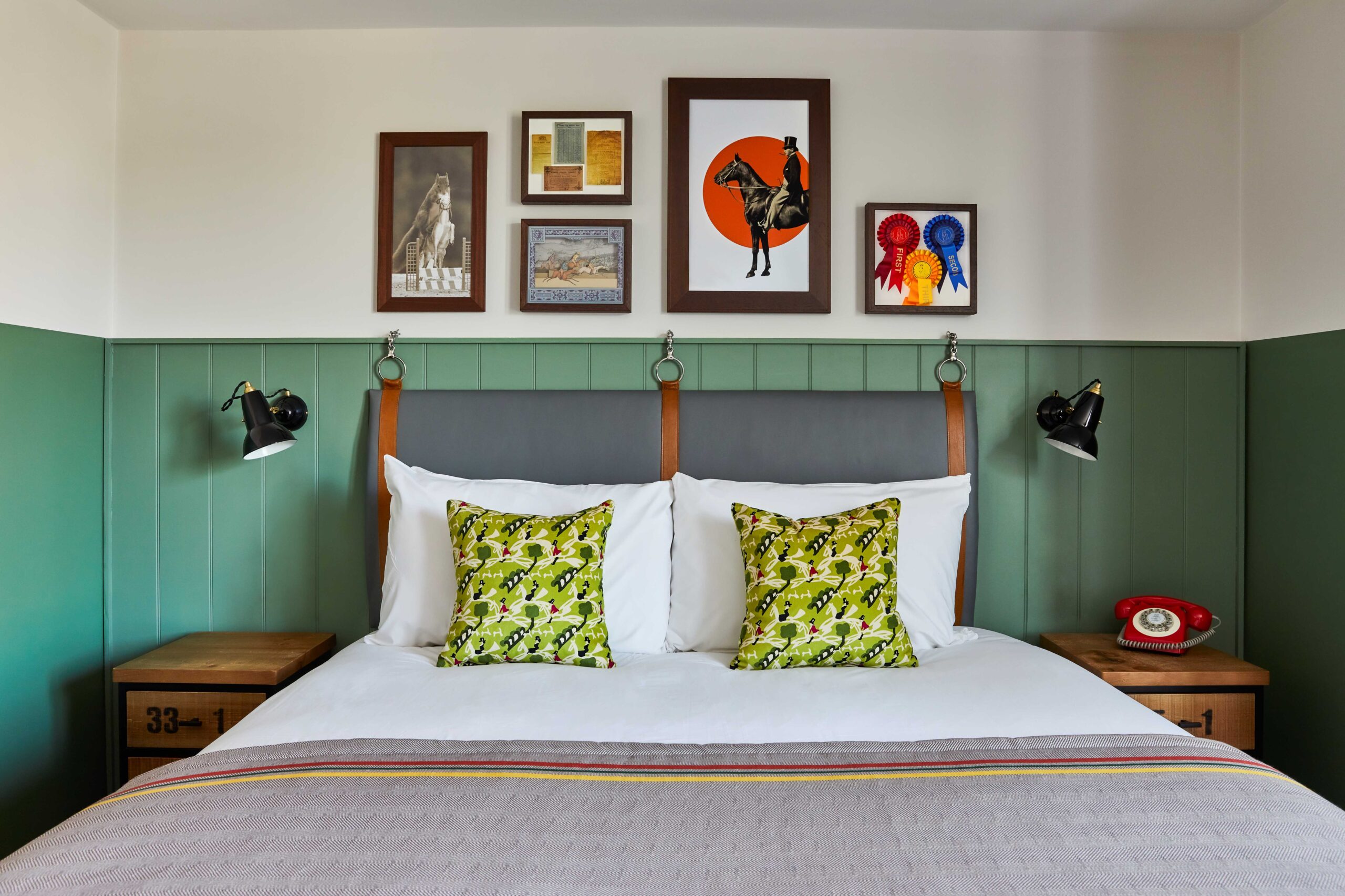 If you are looking for the perfect place to stay in Chester, Hotel Indigo Chester is always my top choice. For a more detailed overview, you can take a look at this Hotel Indigo Chester review I have written here.
Like it? Pin it!