Planning a trip to Thailand? There are some things you need to know when traveling to Thailand. Especially if you are a first-time visitor to Thailand. In this post, I'm going to share my 11 top tips for first-time visitors to Thailand.
1. Do Your Research
I did a LOT of research before arriving in Bangkok. If you want to make the most of your time in Thailand I recommend you do the same. It doesn't matter if you are an obsessive plan-every-second-of-your-visit or a go-with-the-flow kinda person. Knowing what to expect will only help.
Make sure you buy a good guidebook, read it, and make notes. Although Google will also be your friend when you are in your hotel or hostel, having a book that you can flick through while traveling between places will kill some of the boredom and make the most of your travel time.
Even if you don't want to plan your Thailand itinerary to the minute. It's a good idea to have a good idea of where you want to go and make a vague plan. Do you want to explore the whole of Thailand? or do you just want to plan a Southern Thailand Itinerary?
Did You Get Travel Insurance Yet?
If 2020 taught us anything, it's that you need to be prepared for anything! Travel insurance has always been high my list of things to get before I travel but now more than ever its at the top of my list.

I'm pretty sure we have all had travel plans messed up because of COVID and not all insurers covered this. So when looking for travel insurance it's important to check it covers travel disruption due to COVID-19, Hey Mondo, Passport Nomads, Safety Wing, and Travel Insurance Master all provide cover for this.

Hey Mondo is great if you are looking for a great value flexible policy. They offer single trip cover, annual multi trip cover, and long term travel cover. You even have the option to start the cover when you are already on your trip, although you won't be covered for the first 72 hours. For me my favourite feature is their app which offers you a 24/7 Dr chat and the ability to file a claim direct in the app.

Passport Nomads provides the most comprehensive cover for Digital Nomads. The game changer with them is that you have a red card and if you find yourself in need of medical care you just contact them and they will pre load your card with the funds to cover your treatment, meaning you won't need to pay out of pocket and then put in a claim later.

Safety Wing is great value with monthly cover starting at $39. It's super easy to use and it just renews each month. They have an excess of $250 and it's simple to make a claim through their website. I currently use them as they offer me free cover for my son as part of my policy and I like that it renews on a monthly basis, so I don't have to pay out a big lump sum up front.

I also use Travel Insurance Master for some short vacation type trips.

If you are doing shorter trips or an extended backpacking trip then Hey Mondo or Travel Insurance Master are the best option. If you are a digital nomad or planning travel of at least 6 months then go for Passport Nomads or SafetyWing.
2. Get Pinning
As I traveled with a friend, once we had booked our flights and ordered some guidebooks, we set up a pinboard on Pinterest to store all the websites, images, and blogs we found. Everything we read online is linked to this board and you can take a look by clicking here.
3. Book Your Internal Flights Before You Arrive
If you know that you are going to fly between places then book these in advance. It will be a lot cheaper than if you wait until you are there.
We flew from Chiang Mai to Phuket and it cost us around £20.00. If you book the day before it's likely to be over £100! Air travel comes with pros and cons. It's quicker than trains and buses and when you book in advance it's not much more expensive. But you do really need to book in advance, which means planning when you are going to travel, which can be limiting.
This was the main reason we only flew once as we didn't want to over-plan our trip, so chose to do most of our travel on trains and busses. Make sure you check Skyscanner for your flights.

4. Take Some Time in Bangkok on Your Way Back
We spent 2 days in Bangkok at the start of our trip and we did cover a lot of ground in those 2 days. So much so that we decided not to travel back for our return flight until the evening before.
I still regret this a bit, if you have never been to Thailand it will most likely take you a week or two to settle into life in Thailand and get over the initial culture shock. Bangkok is pretty nuts and when we did get back the night before our flight home I felt so much calmer and more comfortable.
I really wish I'd been able to take a few days to explore without the panic and culture shock. You also get lots of tips and advice from fellow travelers as you are traveling around, like where to stay in Bangkok, so on our second visit we stayed in The Yard and I really can't recommend staying there enough. I could easily spend a week in Bangkok staying there.
5. Take Sunscreen With You to Thailand
You will notice straight away that EVERYONE in Thai advertising is very white. They put skin bleaching ingredients in almost all of their skincare including sun cream. Although you can get sun cream without bleach it's more difficult to buy and expensive… better to be safe than sorry; just bring your own, and make sure it's reef safe!
6. Don't Overpack Your Backpack
As a general rule, don't bring too much with you. Clothes are so cheap out in Thailand and you will want to shop. You aren't a true traveler until you are rocking some elephant pants. I ended up having to throw so many clothes away to make room for my new ones. The trousers and dresses are so cheap and easy to come by; tops I found a bit more difficult.
I wrote a whole guide to help you pack that you can read here.

7. Know Where You Are Going
Every time we moved on we found the most stressful part was when you actually arrive at your new destination.
Picture this: You are tired, a bit stressed, probably hungry, most likely need to find a toilet, and after sitting on a bus for 16 hours you're probably stinking. As soon as you step off the bus/ train or ferry you have about 30 Thai people shouting "Where you going?".
It can be pretty overwhelming and this is normally the point where people get ripped off. If you have booked your accommodation already then see if you can pre-book a transfer or a car to pick you up. We did this a few times and booking a car online actually saved us about 400 Baht compared to the cost of a taxi. If you aren't sure where you are going then try to find a café close by and hang out there until you have orientated yourself so you can make decisions with a clearer head.
If you have booked your accommodation already then see if you can pre-book a transfer or a car to pick you up. We did this a few times and booking a car online actually saved us about 400 Baht compared to the cost of a taxi. If you aren't sure where you are going then try to find a café close by and hang out there until you have orientated yourself so you can make decisions with a clearer head.
However, if you aren't sure where you are going then try to find a café close by and hang out there until you have orientated yourself so you can make decisions with a clearer head.
Need Transport in Thailand?
I'm a big fan of using BookAway.com when booking transportation in Thailand. I wrote a whole blog post about using them that you can read here. It makes the whole booking process so much easier, plus they have 24/7 support in case you need it!
Most hostels and hotels are on booking.com now so if you are traveling in the peak season (which we did) then booking online can actually be cheaper.
Pre-booking your accommodation is a tricky one. We probably got it wrong more than we got it right BUT it was peak season and some places got booked up.
The biggest issue we found was that we didn't know the area so more often than not we booked a great place in an area that was too far away from town. A few times we found a place and the price we were quoted in person was more expensive in person than the price we would have paid booking online. So even if you choose not to pre-book I would always check the price online as well as in-person as you might save money.
9. Get Some Experience Driving a Moped
If you are like me and have no experience on a moped and are a bit of a scaredy-cat I would seriously recommend either doing your CBT course (1 day and costs about £70) or at least get someone to show you how to use one.
It's almost impossible to get around Thailand without one. Luckily for me, a kind German guy took pity on me and helped teach me how to turn the thing on! If you go to Koh Phangan for example and you don't want to go on a bike it will cost you a small fortune in taxis as it's the only other mode of transport.
Do yourself a favor and before you hop on that moped take a read of my friend Universo Viajero's post about renting motorbikes in Asia.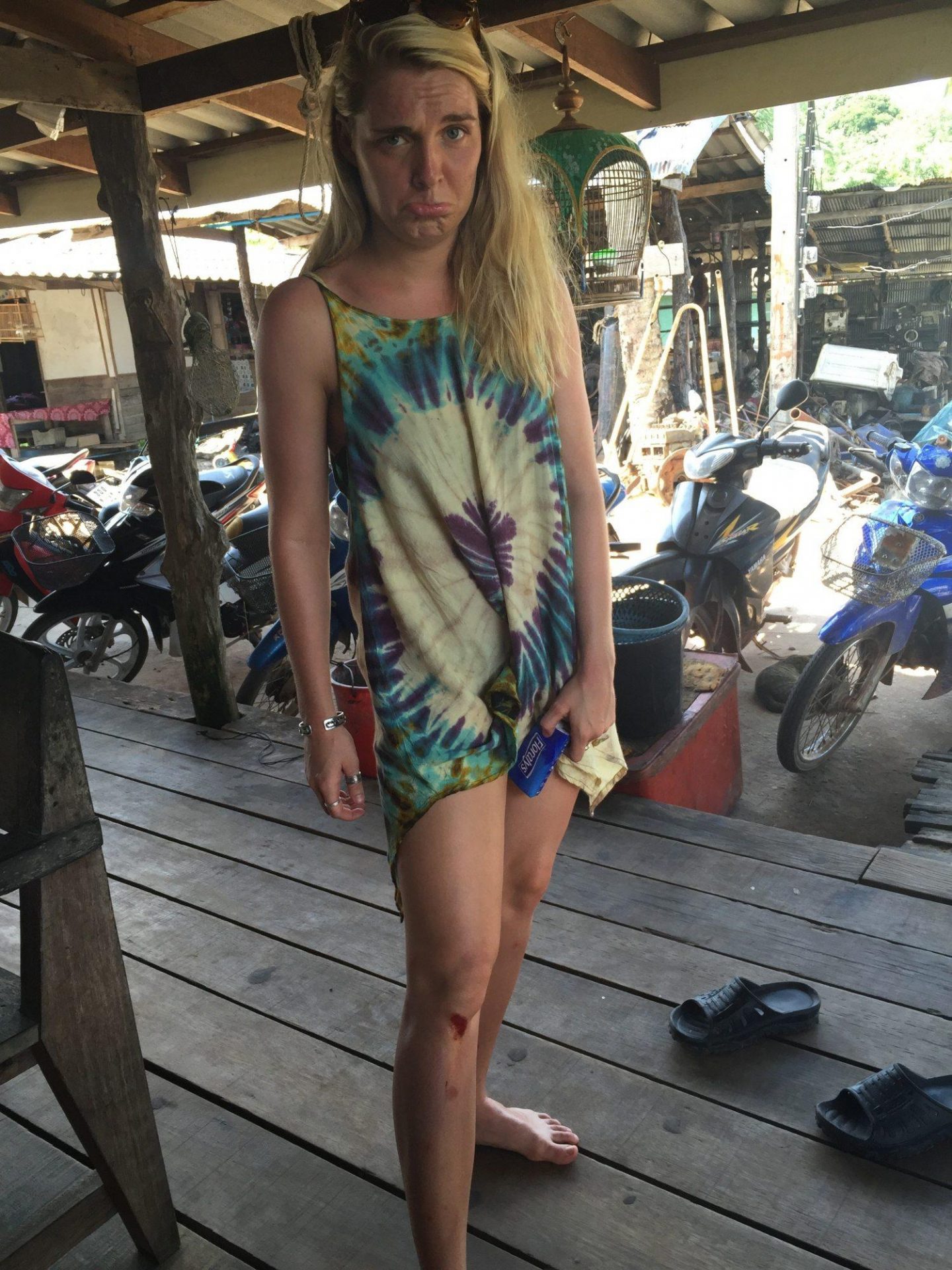 10. Thailand Travel Insurance Advice
Do I even really have to say this? If you can't afford travel insurance then you really shouldn't be traveling. No one wants to have an accident or to get their stuff stolen. But it happens. Don't be dumb and make sure you get insurance. The only company I use and promote for backpacking travel insurance is World Nomads. You can read my guide to travel insurance here. If however, you are a Digital Nomad like me then I'm all about Safetywing. They are who I personally used.
11. Stay Away From Elephant Rides
It's really easy when you are out there to make bad decisions – I did, and I really wish I could take it back.
As part of a pre-organised trip, an elephant ride was included. This is very common with tour operators in Thailand. They include Elephant rides in package tours. As soon as I sat on the elephant I wanted to get off. The way the man was treating the elephant broke my heart. I hated every moment of it.
It's pretty widely acknowledged that the animals in these places are badly treated. Elephants are not for riding. Tigers are not for selfies. Have a read of these articles if you don't believe me. The only way we can stop this is to take a stand with the tour operators in Thailand and say no. I wish I had.

Why You Shouldn't Ride Elephants In Thailand
How to interact ethically with elephants in Thailand
Documentary Uncovers Shocking Secrets of Thailand's Elephant Tourism
Do you really want to visit an animal attraction in Thailand?
If you want to see some animals while you are out there check out this article 5 Awesome Alternatives to Cruel Animal Attractions in Thailand or the only place you can interact with Elephants in an ethical way is Chiang Mai Elephant Sanctuary. I have not personally visited there by my friend Chris from Nomad City went and wrote all about it.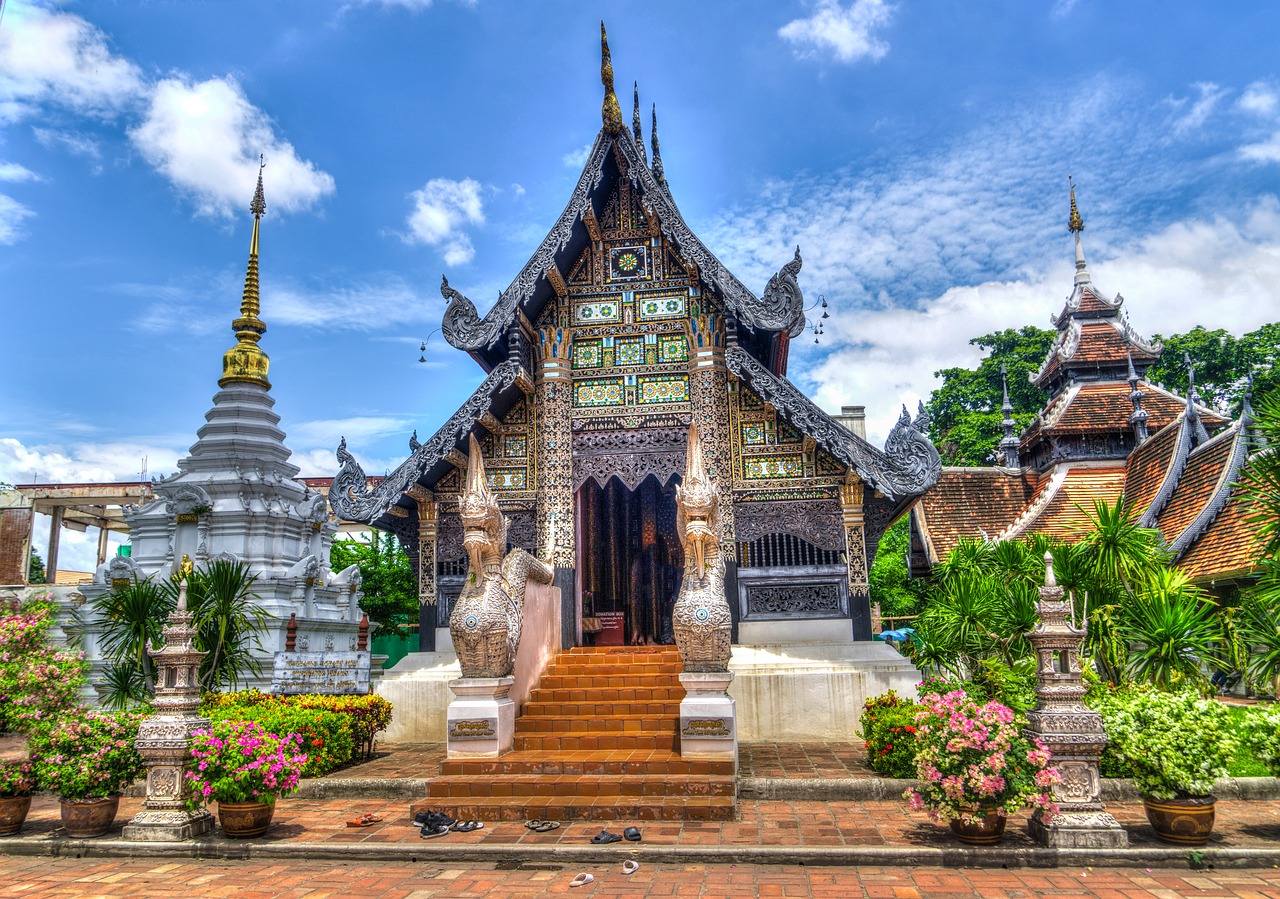 Final Thoughts on Visiting Thailand for the First Time
I hope this guide has helped you with some things you need to know when traveling to Thailand. I love Thailand and I'm positive you will too. Don't forget to let me know about your trip to Thailand in the comments.
Got any other top tips for first-time visitors to Thailand you would like to share? Comment below.
This post was proofread by Grammarly