Are you planning to spend 3 days in Tel Aviv? You are in for a treat! Tel Aviv is a vibrant, modern city with a rich history, beautiful beaches, delicious food, and a thriving cultural scene.
Tel Aviv is one of those cities that can visit again and again and always find something new to do. In this guide, we will share the best things to do in Tel Aviv during your 3-day stay. I will also share with you some tours you can do from Tel Aviv if you have a little more time and the best places to stay in Tel Aviv for all budgets.
Did You Get Travel Insurance Yet?

The Insurance companies I recommend are Hey Mondo, Safety Wing, and Travel Insurance Master

Hey Mondo is great if you are looking for a great value flexible policy. They offer single-trip cover, annual multi-trip cover, and long-term travel cover. Safety Wing is great value, with monthly coverage starting at $39. It's super easy to use, and it just renews each month. I currently use them as they offer me free cover for my son as part of my policy. I also use Travel Insurance Master for short trips.

Read my full travel insurance post here, where I go into detail about all companies.
How to Get to Tel Aviv
The best way to get to Tel Aviv is to fly into the international airport just outside the city.
By Air:
Tel Aviv's Ben Gurion International Airport is the main gateway to Israel and one of the busiest airports in the Middle East. The airport is located about 20 km (12.4 miles) southeast of Tel Aviv and is served by numerous airlines from around the world. From the airport, you can take a taxi or bus to the city center.
By Road:
If you are traveling from within Israel, Tel Aviv is easily accessible by car or bus. The city is located on the main highway that runs along Israel's Mediterranean coast and is about a one-hour drive from Jerusalem. You can also take a bus from other major cities in Israel, such as Haifa or Eilat.
If you are thinking about arriving by land from Jordan or Egypt it is possible, but not advisable.
International relations with Israel's neighbors are still tense, border crossings here can be tricky and unless you are driving in your own vehicle or on an organized tour you will need to cross the border by foot-dragging all of your luggage with you. And they will also stamp your passport at land crossings which aren't ideal if you plan on traveling to other middle eastern countries.
It's a little more expensive, but far easier to fly.
By Rail:
Israel Railways operates trains between Tel Aviv and other major cities in Israel, including Jerusalem, Haifa, and Be'er Sheva. The trains are clean, comfortable, and relatively inexpensive, making them a convenient way to travel around the country.
How to Get from Ben Gurion Airport to the City Center: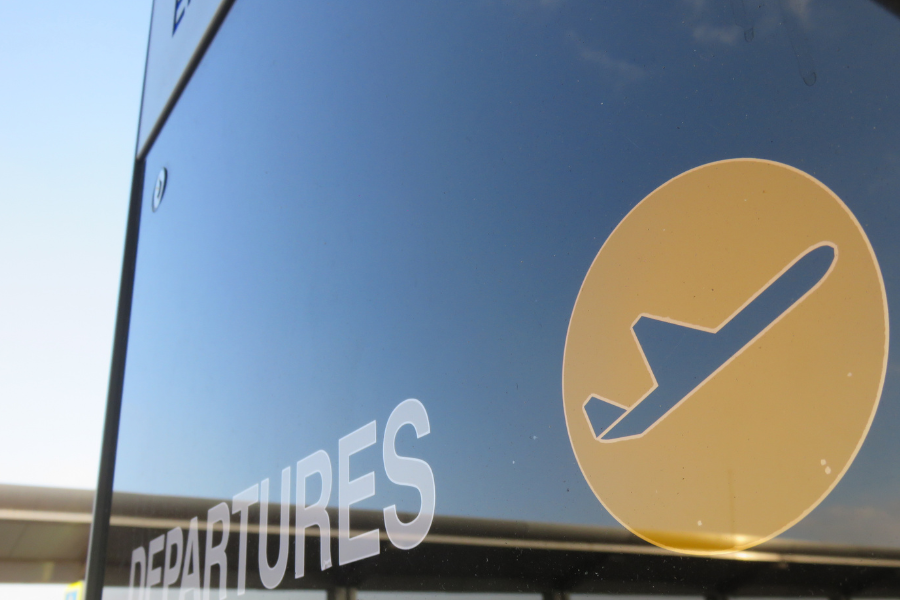 There are several ways to get from Ben Gurion Airport to Tel Aviv's city center:
1. Taxi: Taxis are available outside the arrivals terminal and are a convenient way to get to your hotel. The journey takes about 20-30 minutes, depending on traffic, and should cost around 200-300 shekels ($60-$85 USD).
2. Train: The airport has a train station located on the lower level of Terminal 3. Trains run regularly to Tel Aviv's central train station (Savidor) and take about 15-20 minutes. The cost is around 13-16 shekels ($4-$5 USD) per person.
3. Bus: Several bus companies operate services from the airport to Tel Aviv. The journey takes about 45-60 minutes, depending on traffic, and costs around 16-20 shekels ($5-$6 USD) per person. Buses depart from outside the arrivals hall.
We decided to take the train from the airport to the city center and from there take a taxi to our accommodation.
This saved us about 30 Euros and the train is often faster than a taxi due to traffic. It was also the more comfortable option. The train station is right outside the airport so straightforward to access. And the cost was just 17 shekels per person. You buy the tickets from the machine just before you enter the station and then head down to the platform.
From the train station, you can take a taxi to your accommodation, or walk. If you plan on taking a taxi in Tel Aviv then you should download the GETT app before you travel as there is no Uber in Israel everything is on GETT.
Just be aware that it won't tell you the cost ahead of time, you will either need to negotiate a price with the driver when they collect you or make sure they turn on the meter. If you input your card details then the driver will charge it to your card, or you can choose to pay cash.
If you want to take a taxi from the airport be very careful to negotiate the price first as I spoke to several people who got totally ripped off by the airport taxi drivers. The normal rate for a taxi from the airport to the city center is 60 Euros. Maybe you will need to pay a little more during busy times, but you shouldn't be paying more than 70 euros.
To return to the airport at the end of your trip I'd advise booking a taxi through your accommodation as they will have trusted drivers who offer this service at a fixed price.
How to Get around Tel Aviv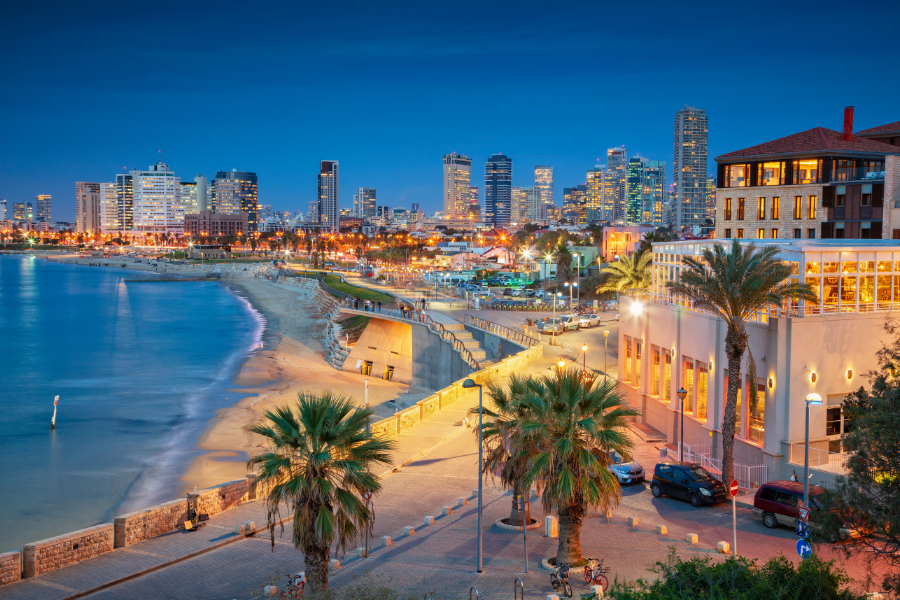 Tel Aviv is a relatively small city, and many of its main attractions are within walking distance of each other. However, if you ask me, the best way to get around in Tel Aviv is by bike or scooter.
1. Public Transportation: Tel Aviv has an excellent public transportation system, consisting of buses and a light rail system.
The buses operate throughout the city and surrounding areas, while the light rail connects the central train station (Savidor) to southern neighborhoods and Jaffa.
Fares are paid using a rechargeable transportation card called Rav-Kav, which can be purchased at most kiosks and stations. Or you can also download the app and add credit to a virtual card.
2. Bike: Tel Aviv has an extensive network of bike paths and bike-sharing schemes, making cycling a popular way to get around. The city's green bikes are available for rent at stations throughout the city and can be rented using a credit card.
The city is very bike friendly with well-maintained bike paths covering the entire city. Just download the Tel-O-Fun app and add credit to it you can use this to rent bikes and scooters by the hour as well as use it for buses, trains, and the light rail.
3. Taxi: Taxis are readily available throughout the city and are relatively inexpensive compared to other major cities around the world. Most taxis run on a meter, but it's a good idea to negotiate the fare before getting in. Make sure you have the GETT app downloaded as we really struggled to flag down a taxi on the street in Tel Aviv.
4. Car Rental: If you plan on exploring beyond Tel Aviv, renting a car is a good option. Several international car rental companies operate in the city, and there are also local rental companies.
5. Walking: Tel Aviv is a very walkable city, and many of its main attractions are located within walking distance of each other. Walking is a great way to explore the city's neighborhoods and soak up its atmosphere.
Overall, getting around Tel Aviv is relatively easy and affordable, and there are plenty of options to suit all budgets and preferences. Because I was visiting with my 1 year old it wasn't practical to use a bike or public transport so we either walked or took taxis using the GETT app. This defiantly ate into our budget so if you can avoid taxis do!
If you plan on visiting some other places in Israel then I'd recommend renting a car as it's very easy to drive here in general. I just wouldn't recommend driving too much in the city as the traffic can be quite heavy at times.
Where to Stay in Tel Aviv
In my opinion, the best area to stay in Tel Aviv is around Rothschild Boulevard. From here you have lots of nice areas within walking distance, including Rothschild Boulevard itself with its many cute coffee shops and restaurants.
It's also easy to walk to the camel market from here and it's about a 30-minute walk to the beach.
On my trip to Tel Aviv, I stayed in Abraham Hostel and I really can't recommend it enough. It truly blew away just how easy it was to stay there with the whole family. And if you read the word hostel and shuddered. Don't.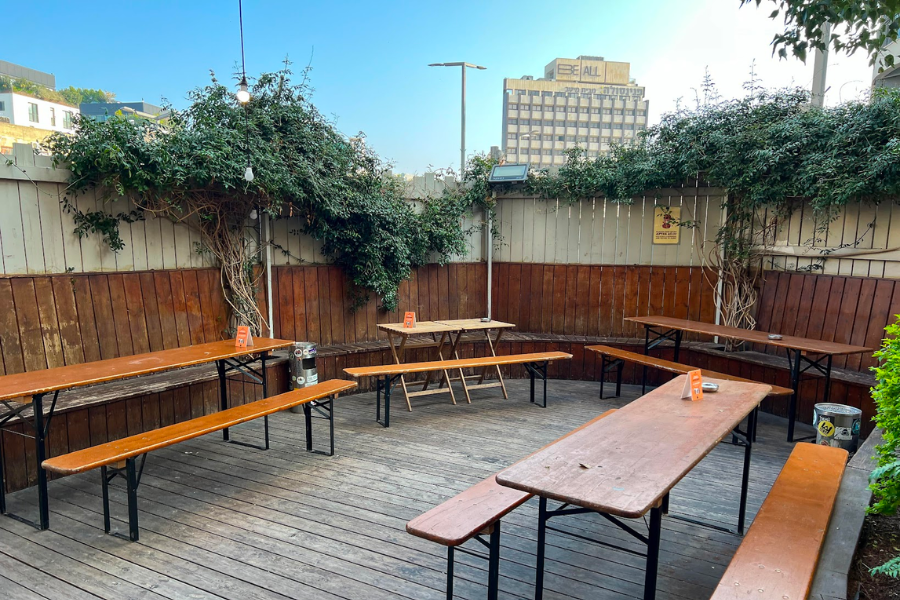 Trust me when I say I did question my sanity booking a hostel when traveling with a 1-year-old, my husband, and my adult stepdaughter. However, I can honestly say it was the best decision, and here's why.
Abraham is well established as a bubbling cultural hub in all of the main cities and tourist destinations in Israel. With large hostels in Tel Aviv, Jerusalem, Nazareth, and Eilatyou could easily do an Abraham hostel tour of Israel (they do in fact offer there see here).
The locations are central, the staff is super helpful and friendly, and they have an entire program of events for you to join if you so wish, including a Shabbat dinner which we loved.
What I really appreciated though was all of the communal space! We had a large family room so a king-size bed, plus bunk beds, and they even had a cot set up for Charlie. This was such a bonus as so many don't provide cots and most that do charge extra for it. At Abraham, the cot was free of charge.
In Abraham Tel Aviv, there was a large rooftop terrace with views out across the city and a HUGE kitchen, dining area, bar, and chill zone on the 1st floor which is where we hung out a lot. This area what where the Shabbat dinner was and they also served one of the best free breakfasts I've ever had here. And I mean ever! Most hostels and hotels just give you bread and maybe some boiled eggs if you are lucky. Here it was a whole breakfast spread with machine coffee.
They even had highchairs for Charlie and probably my favorite thing about visiting Abraham with the little one was that the vibe is so chill that no one cared if my child was making a lot of noise at breakfast or throwing some food around (which I did clean up after haha).
Once I'd fed him he also had a huge area that he could run around and play in to burn off some energy. I was able to prepare all his food and bottles in the kitchen and I was really surprised at how many other families with small children were staying at Abraham. Charlie actually made his very first-holiday friend here. They were inseparable at breakfast and dinner each day, it was very sweet!
But what about solo travelers?
If I was travelling in Israel Abraham would also be my first choice. My stepdaughter actually got talking to some other backpackers at dinner and ended up having a night out in Tel Aviv with them. So if you want somewhere safe to sleep with lots of friendly travelers this is it. All of the communal spaces make it very easy to get to meet other travelers. you won't be alone for long here.
If Abraham isn't for you then here are a few other recommendations depending on your area preference and budget.
1. Neve Tzedek: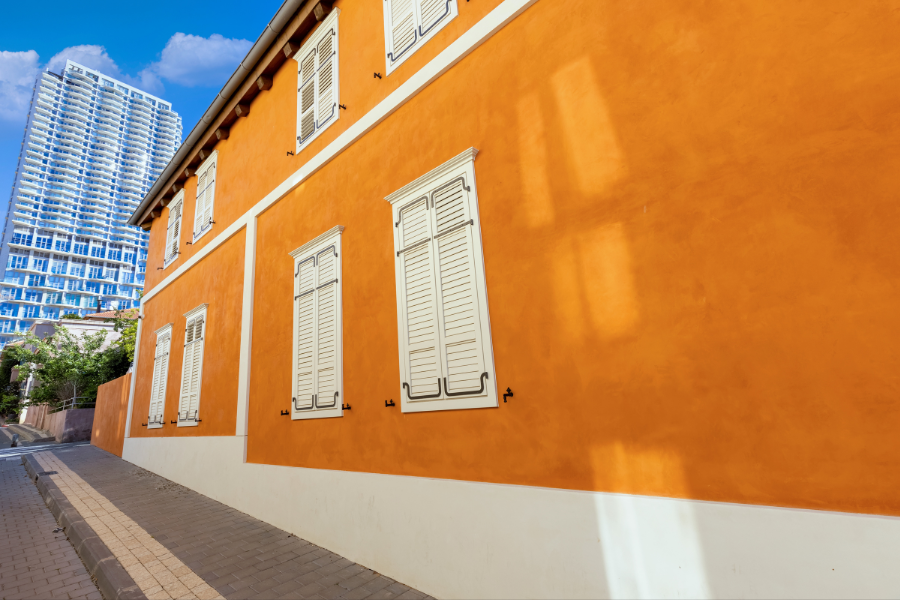 A charming neighborhood located just south of the city center. Known for its narrow streets, trendy cafes, and boutique shops. It's a great option for those looking for a quieter and more relaxed atmosphere, away from the hustle and bustle of the city center.
2. Rothschild Boulevard: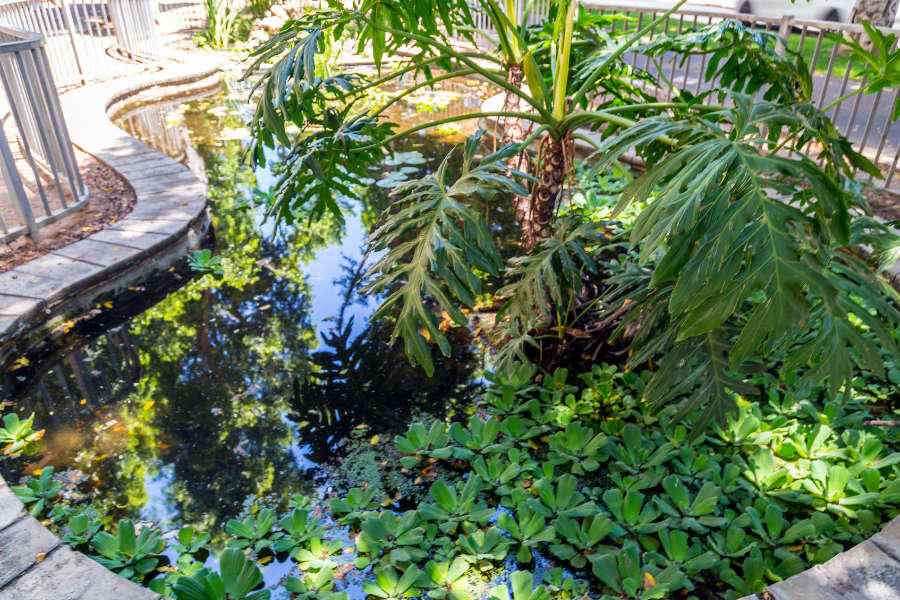 Where we stayed it's located in the heart of Tel Aviv, Rothschild Boulevard is a vibrant and trendy area with plenty of cafes, bars, and restaurants. It's a great option for those who want to be close to the city's main attractions and nightlife.
3. Jaffa:
This ancient port city has a rich history and is known for its narrow alleys, colorful markets, and stunning views of the Mediterranean Sea. It's a great option for those who want to experience the city's cultural and historical heritage.
4. Florentin:
Located south of the city center, Florentin is a trendy and bohemian neighborhood known for its street art, cafes, and nightlife. It's a great option for those who want to experience Tel Aviv's alternative side.
5. Tel Aviv Port:
This area, located at the northern end of Tel Aviv's beach promenade, is home to a vibrant mix of restaurants, cafes, and bars. It's a great option for those who want to be close to the beach and enjoy a lively atmosphere.
Best Things To Do In Tel Aviv
Take a free walking tour of Jafar
Jaffa is an ancient port city located within Tel Aviv that's known for its historic architecture, charming alleyways, and beautiful views of the Mediterranean Sea.
There are plenty of free walking tours of Jafar available. As we stayed at Abraham we chose to do their free tour for hostel guests. Taking a walking tour is a great way to learn about the city's history and culture if you are on a budget as you just tip as you like at the end of the tour.
Do a Cooking Class at Citrus & Salt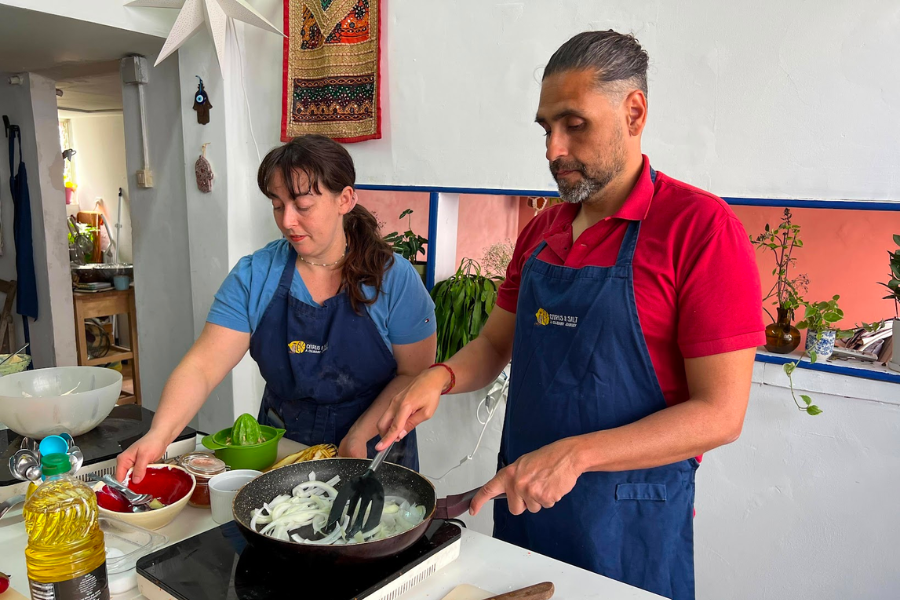 If you're a foodie, then a cooking class at Citrus & Salt is a must-do activity in Tel Aviv.
This cooking school specializes in Israeli cuisine, and classes are available for both beginners and advanced cooks. You'll learn how to prepare traditional dishes such as hummus, falafel, and shakshuka, and you'll get to enjoy your creations at the end of the class.
This was hands down our favorite activity we did in Tel Aviv. The sisters who run the school were both incredible and so passionate about what they do. The whole experience was great and as a family, we are still talking about how good the sweet potato and feta cheese dish we made it. We've tried to recreate it so many times!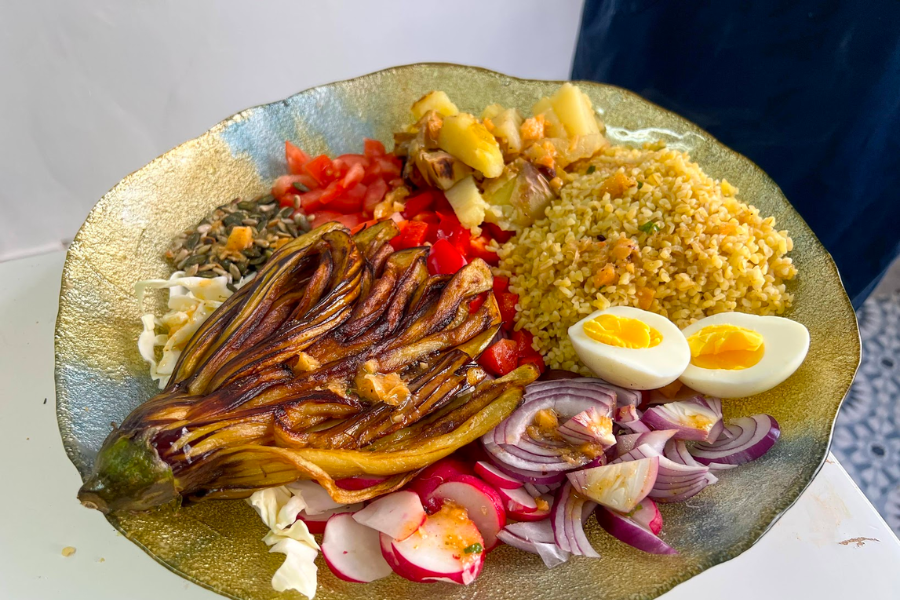 Learn about Grafiti in Florentin
Take a graffiti tour with Abraham Hostels to discover the vibrant street art scene in the trendy Florentin neighborhood. We enjoyed this tour although it's not one for kids as Charlie got a bit bored every time we stopped!
It's great if you want to learn about the history of graffiti in Tel Aviv and the cultural significance behind the murals and tags. This is a unique way to experience the city's urban art culture and get an insight into local creative expressions.
Go for a stroll along the beach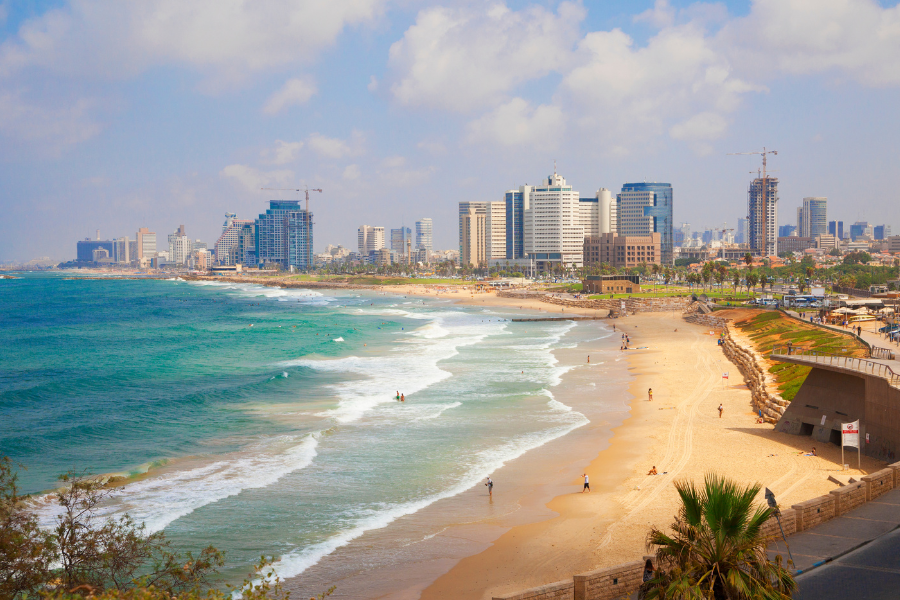 Tel Aviv is located on the Mediterranean Sea, and the city has several beautiful beaches that are perfect for relaxing and soaking up the sun. The most popular beaches are Gordon Beach, Frishman Beach, and Banana Beach.
Visit the Camel Market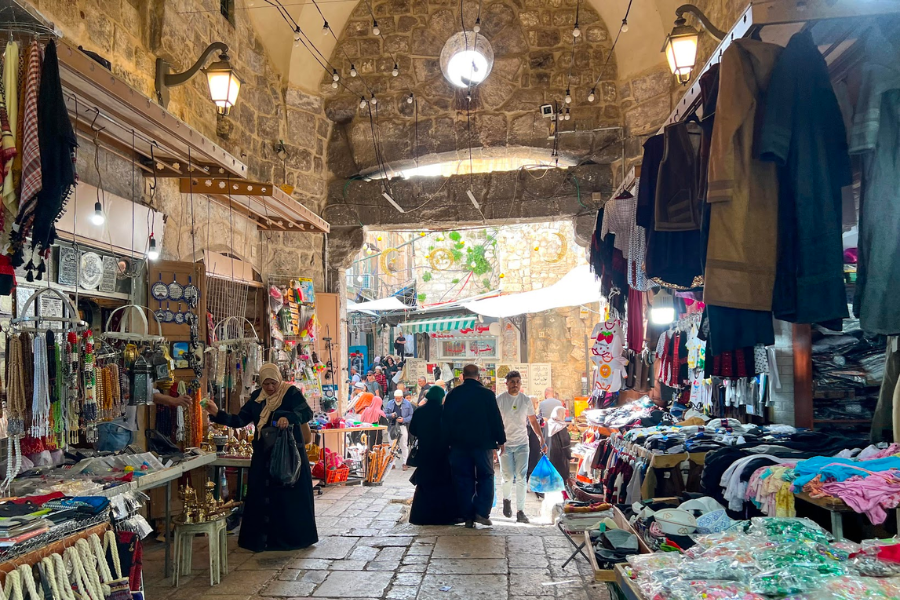 The Carmel Market, also known as the "Shuk Ha'Carmel," is a bustling marketplace that sells everything from fresh produce to clothing and souvenirs. It's a great place to get a taste of local life and pick up some unique souvenirs to take home.
We went on Friday evening which I now realize was a terrible idea, as Friday evenings are pretty chaotic in Israel anyway. We didn't last long trying to walk through there with Charlie in the pram!
Explore the nightlife scene:
Tel Aviv has a thriving nightlife scene, with plenty of bars, clubs, and restaurants to suit all tastes. Some popular areas for nightlife include Rothschild Boulevard, Allenby Street, and the Florentin neighborhood. Sadly with a 1-year-old in tow, I didn't see the inside of a bar. However, judging by the state of my stepdaughter on Saturday morning she had a great time!
Visit the Tel Aviv Museum of Art:
This museum features a wide range of modern and contemporary art, as well as temporary exhibitions. It's a great place to learn about Israeli art and culture.
Take a bike ride along the Tel Aviv boardwalk:
Tel Aviv has a 13-kilometer-long boardwalk that runs along the beachfront. Rent a bike and take a leisurely ride along the boardwalk to enjoy the sea breeze and see the city from a different perspective.
Check out the Bauhaus architecture:
Tel Aviv is home to the largest collection of Bauhaus architecture in the world, and the buildings are a UNESCO World Heritage Site. Take a self-guided walking tour to see some of the most iconic buildings in the White City neighborhood.
Visit the Yitzhak Rabin Center:
The Yitzhak Rabin Center is a museum and educational center dedicated to the life and legacy of Israeli Prime Minister Yitzhak Rabin, who was assassinated in 1995. The center features exhibits on Rabin's life and political career, as well as interactive displays on Israeli history and democracy.
Best day tours to take from Tel Aviv
Visit the Holy City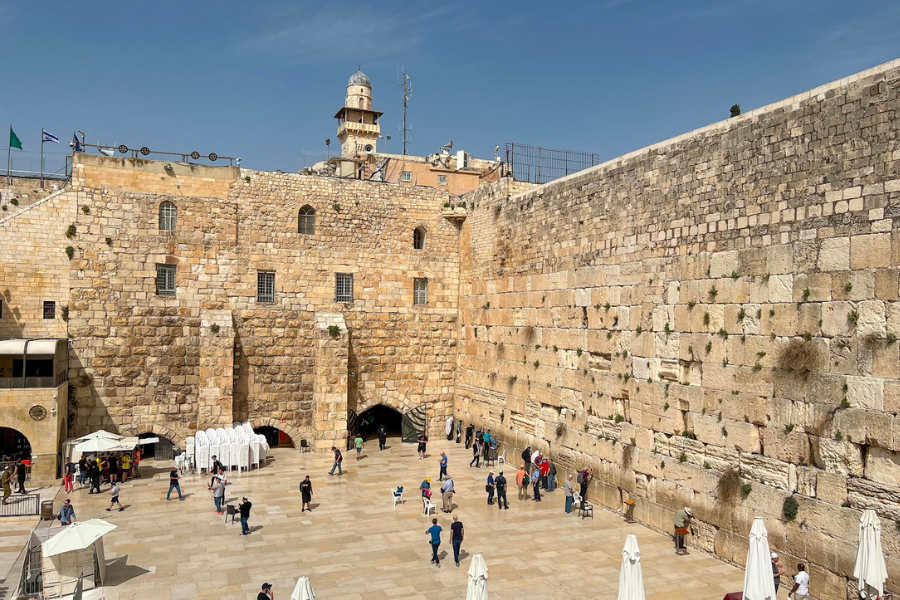 Explore the Old City or Jerusalem, a UNESCO World Heritage Site. Within the city, you will visit the Western Wall, the Church of the Holy Sepulchre, and the Dome of the Rock. Learn about the city's significance to Judaism, Christianity, and Islam, and experience the vibrant markets, streets, and alleys of this ancient city.
If you only do one tour, make it this one. We actually opted to take the train to Jerusalem and then do this tour from the Jaffa Gate. But if you don't want the hassle of public transport then you can also book a tour like this one that will take you from Tel Aviv.
Masada and the Dead Sea
Take a full-day tour of Masada and the Dead Sea, two of Israel's most iconic attractions. Visit the ancient fortress of Masada, located on a plateau overlooking the Judean Desert, and learn about the heroic story of the Jewish defenders against the Romans.
Then, enjoy a dip in the therapeutic waters of the Dead Sea, known for its high salt and mineral content.
Caesarea, Haifa, and Akko
Take a day trip to the coastal cities of Caesarea, Haifa, and Akko. Explore the ancient Roman city of Caesarea, visit the Baha'i Gardens in Haifa, and walk through the picturesque alleys and markets of Akko's Old City. This tour provides a glimpse into the diverse cultural and historical influences that have shaped Israel's Mediterranean coast.
Nazareth and the Sea of Galilee
Visit the biblical sites of Nazareth and the Sea of Galilee on a day tour from Tel Aviv. Explore the Basilica of the Annunciation, where according to Christian tradition, the angel Gabriel appeared to the Virgin Mary. Then, travel to the Sea of Galilee, where Jesus is said to have walked on water and performed miracles. This tour provides an opportunity to see the holy sites that are significant to both Christians and Jews.
3-Day Itinerary Tel Aviv
Day 1:
Morning: Take a free walking tour of Jaffa, the ancient port city that has been a crossroads of civilizations for thousands of years. Learn about its history and see its charming narrow streets, art galleries, and shops.
Afternoon: Head to the Carmel Market, a bustling open-air market selling fresh produce, spices, sweets, and more. Take in the sights, sounds, and smells, and sample some local delicacies.
Evening: Stroll along Rothschild Boulevard, a beautiful tree-lined street with Bauhaus architecture, and stop for a drink or a bite to eat at one of its many cafes and restaurants.
Day 2: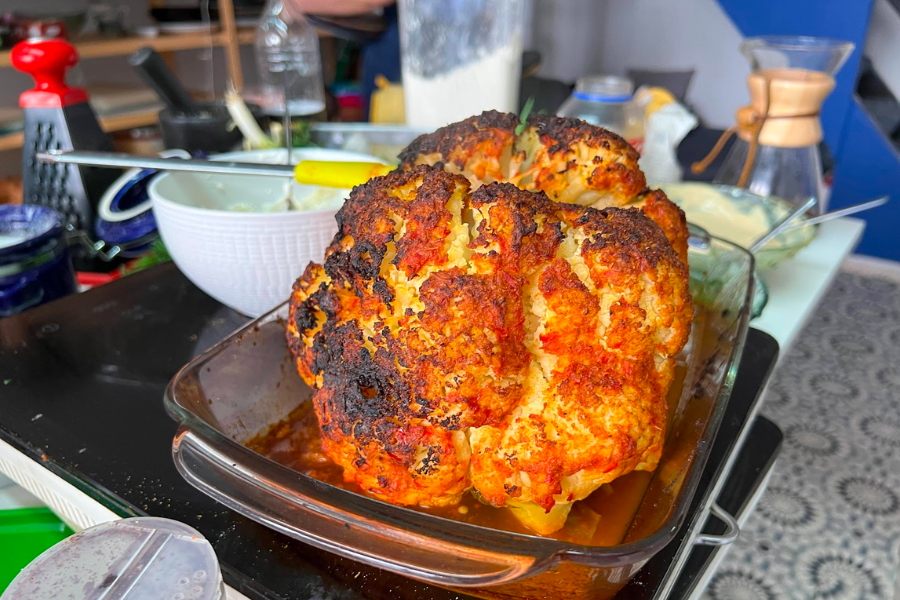 Morning: Take a cooking class at Citrus & Salt, a popular culinary school in Tel Aviv. Learn how to make traditional Israeli dishes such as hummus, falafel, and shakshuka, and enjoy a delicious lunch.
Afternoon: Visit the Tel Aviv Museum of Art, which houses a collection of Israeli and international art, including works by famous artists such as Picasso and Chagall. Or learn about Graffiti in Florentin on an Abraham Graffiti Tour. Explore the neighborhood's colorful street art and hear about the city's graffiti culture.
Evening: Go for a stroll along the beach and watch the sunset over the Mediterranean Sea. You can also rent bikes and ride along the beach promenade.
Day 3: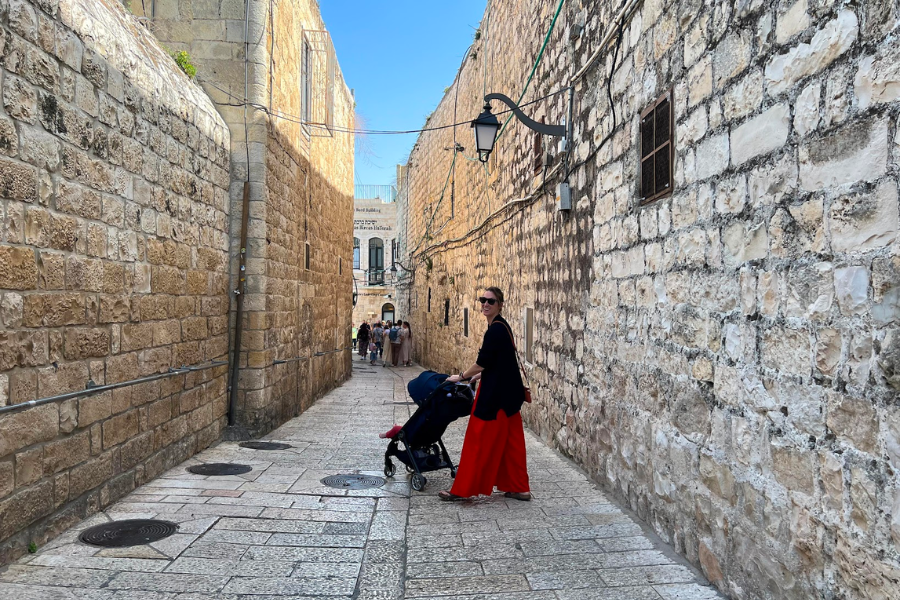 Take a day tour to the holy city of Jerusalem, which is only an hour's drive from Tel Aviv. Visit the Western Wall, the Church of the Holy Sepulchre, and other important religious sites.
Of course, this 3 days in Tel Aviv itinerary is just a starting point. There are plenty of other things to see and do in Tel Aviv, and you can always customize your itinerary to suit your interests and preferences.
Best time to visit Tel Aviv
From my experience, I'd say spring (March to May) or fall (September to November) are the ideal times to visit. The weather is mild and comfortable, with temperatures in the mid-20s Celsius (mid-70s Fahrenheit) and less humidity than in the summer. Plus, these seasons aren't as crowded as the peak summer months.
However, if you don't mind the heat, summer (June to August) can also be a great time to visit Tel Aviv. The city is bursting with energy and excitement but be prepared for high temperatures and humidity. Don't forget to bring plenty of sunscreen, a hat, and light clothing!
If you're looking for a more cultural experience, winter (December to February) might be the perfect time for you. Even though the weather can be rainy and chilly, there are many festivals and events during this time that showcase the city's vibrant culture.
Overall, Tel Aviv is a fantastic city to visit year-round, but try to avoid the extreme summer and winter weather. The shoulder seasons of spring and fall are generally considered the best times to visit for optimal weather and fewer crowds.
Final Thoughts
And that's a wrap on our three-day itinerary for exploring Tel Aviv! From strolling along the beach to learning about the city's history and culture, Tel Aviv has something for everyone. And if you have more time to spare, there are plenty of other fantastic things to see and do in the city and beyond.
Tel Aviv is one of those places where it doesn't matter if you have 3 weeks or 3 days in Tel Aviv it is never enough time.
Whether you're a solo traveler, a couple, or a family with kids, Tel Aviv is a must-visit destination that will leave you with unforgettable memories. So pack your bags, grab your sunscreen, and get ready for an adventure of a lifetime in this vibrant and dynamic city.
Thank you for reading, and don't forget to share your Tel Aviv experiences with us in the comments below. Happy travels!
Pin for later