So you have been bitten by the Yoga bug and decided it's time to do your Yoga Training in Bali! Well first of all, before you go any further I suggest you take a read of this post I wrote about choosing a yoga teacher training. There is a lot to consider before booking anything. Doing my yoga teacher training in Mexico was truly life-changing, so I know all too well just how important this is to you.
I wanted to put this post together on the best yoga teacher training Bali, as I now alongside India, Bali is one of the top yoga destinations in the world. You can find some of the best yoga teachers in Bali, which is what makes it such a hot spot for yoga.
Join me on one of my Mexico yoga retreats!
I'm very excited that this year (2022) I'm going to be offering a whole load of yoga retreats starting in April 2022. So of them I'll be personally leading, others some fabulous yoga and wellness practitioners I know and love will be leading. All from the magical Lake Chapala.
These aren't just any old yoga retreats though, I've added more than a touch of luxury to them. They are all-inclusive (including food and luxury accommodation) and I've planned some pretty life-affirming ceremonies as part of each retreat.
Ready to step into your higher power? Click here to learn more and to book now for just $99 USD deposit.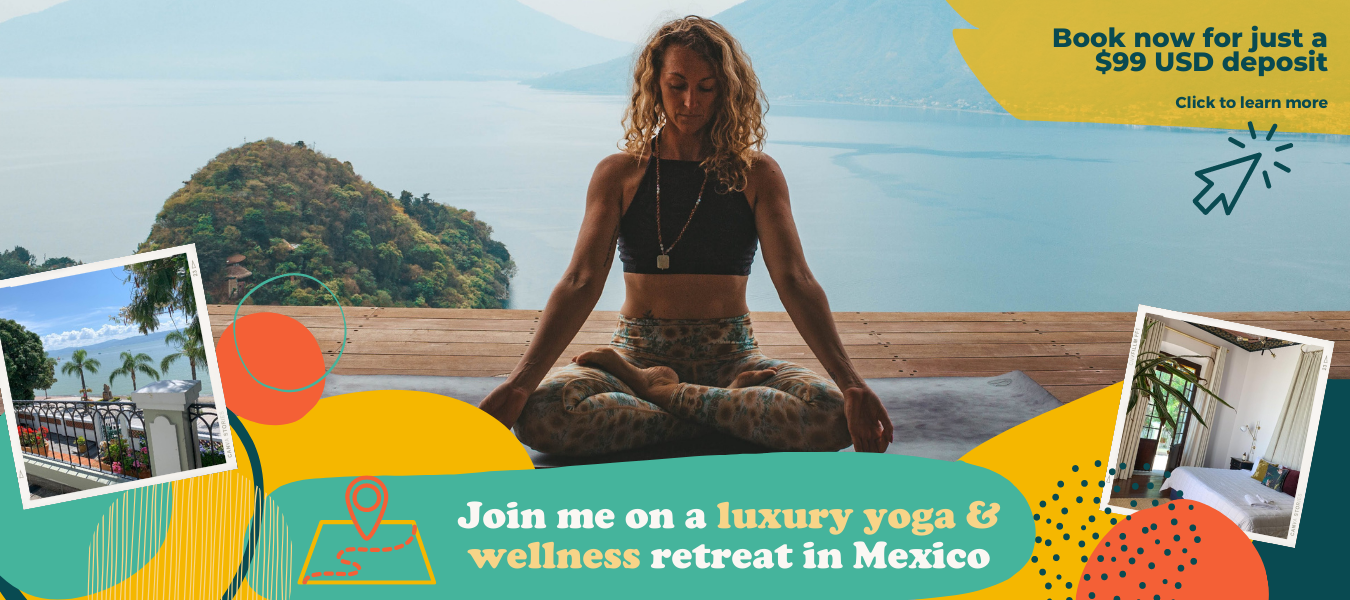 So without further ado, here are my recommendations for your yoga instructor course Bali.
Ps. if you just want to do a yoga retreat in Bali, check out this post, and if you are planning on getting a new travel yoga mat, read this.
Yoga Training in Bali
This list is in no particular order, each of these Bali yoga courses is different and will appeal to different people depending on the kind of yoga teacher training you are interested in doing.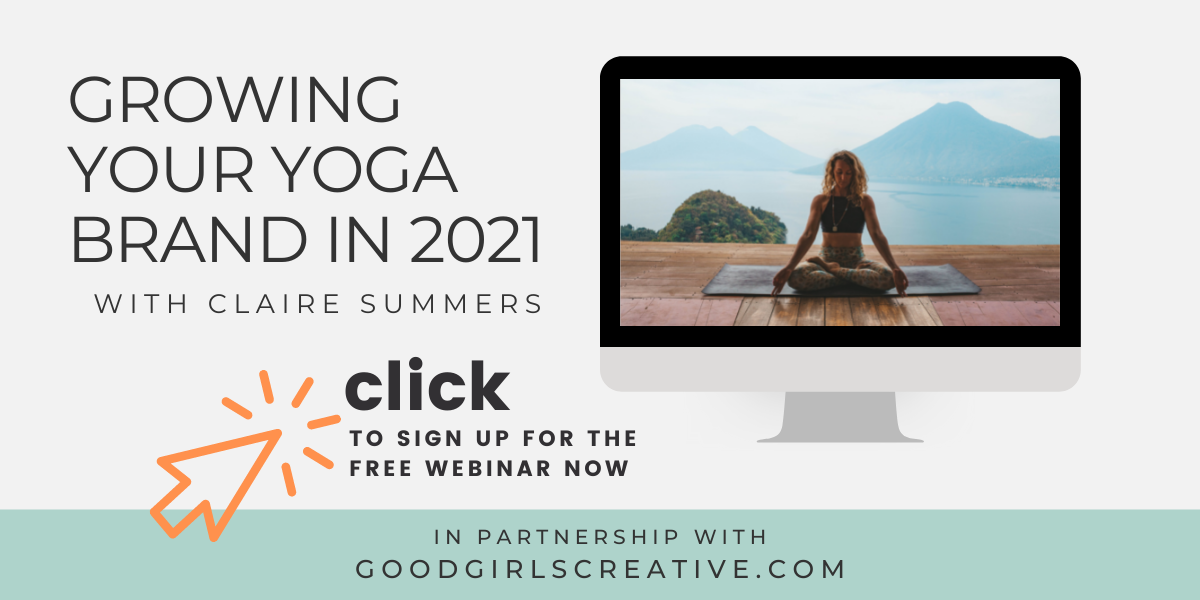 Union Yoga School Bali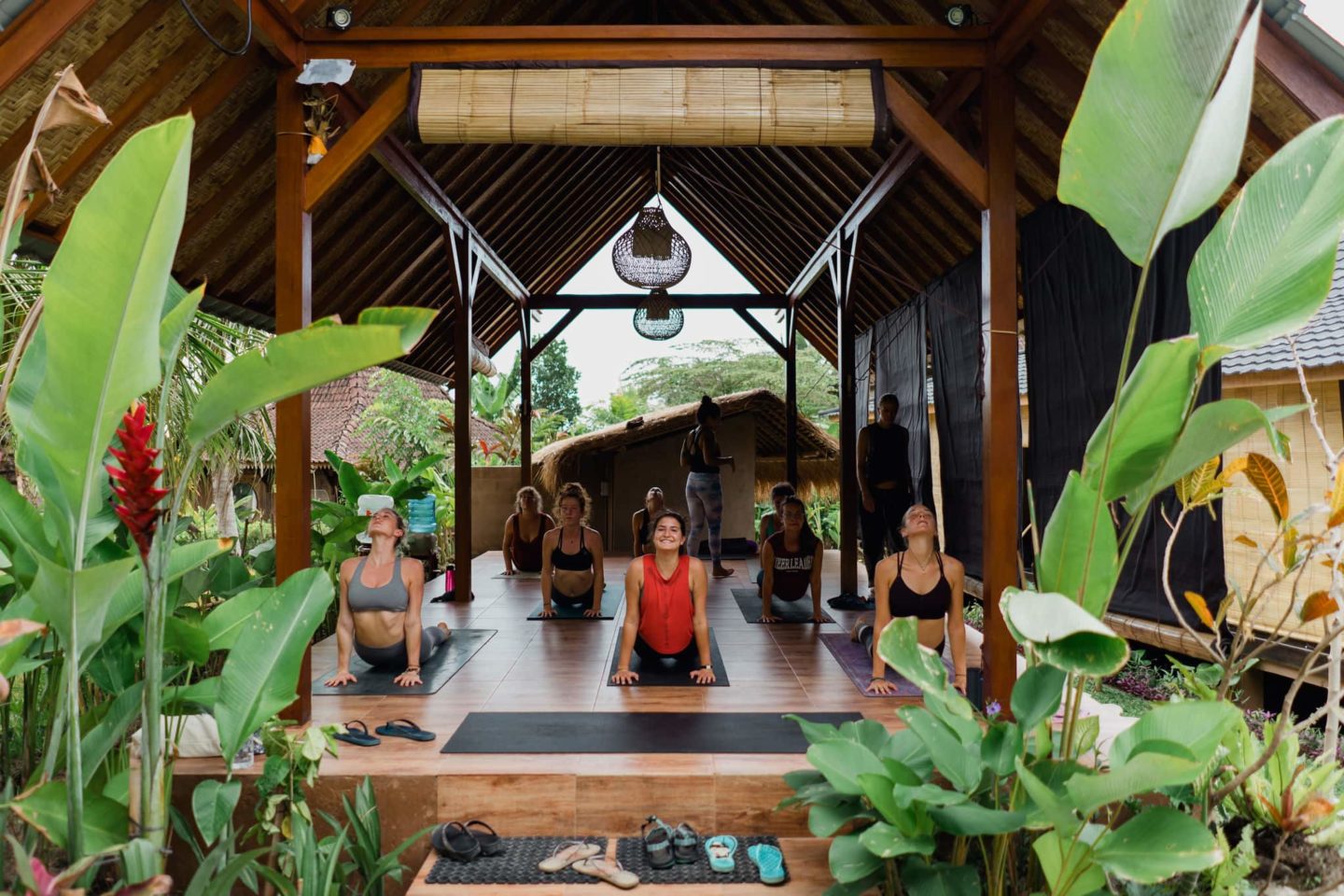 Union Yoga school Bali are offering yoga teacher training that included Hatha, Vinyassa, Yin, and Ashtanga styles of yoga. This is a great course if you want a more general yoga teacher training that will allow you to teach a variety of different styles.
The yoga training takes place in Ubud over 22 days (200 hours) and includes daily asana practice, spiritual teachings, and vegetarian meals.
Prices start from $2,072 USD and you can learn more here.
[slide-anything id='15099′]
Bali Yoga School yoga instructor training Bali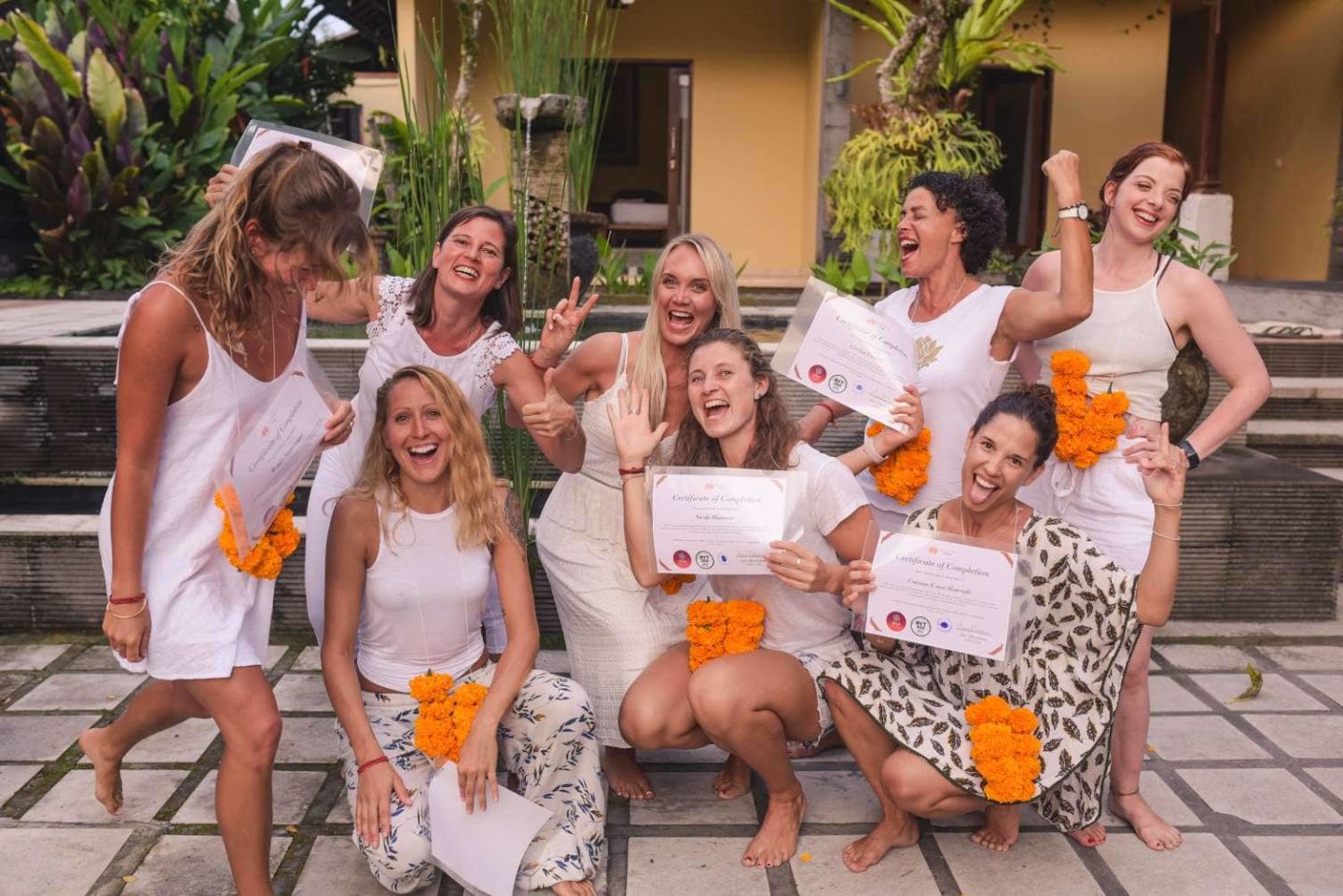 Bali Yoga School is another yoga teacher training in Bali that is offering a comprehensive teacher training in a multitude of styles. On this 200-hour yoga teacher training Bali, they will cover both Vinyasa and Ashtanga styles of yoga as well as covering more general yoga spiritual teachings and mantra and chanting. Meals are provided and the 200-hour teacher training in Bali takes place in Ubud over 27 days.
Prices start from $2,200 and you can find out more information here.
Aayaa yoga teaching course Bali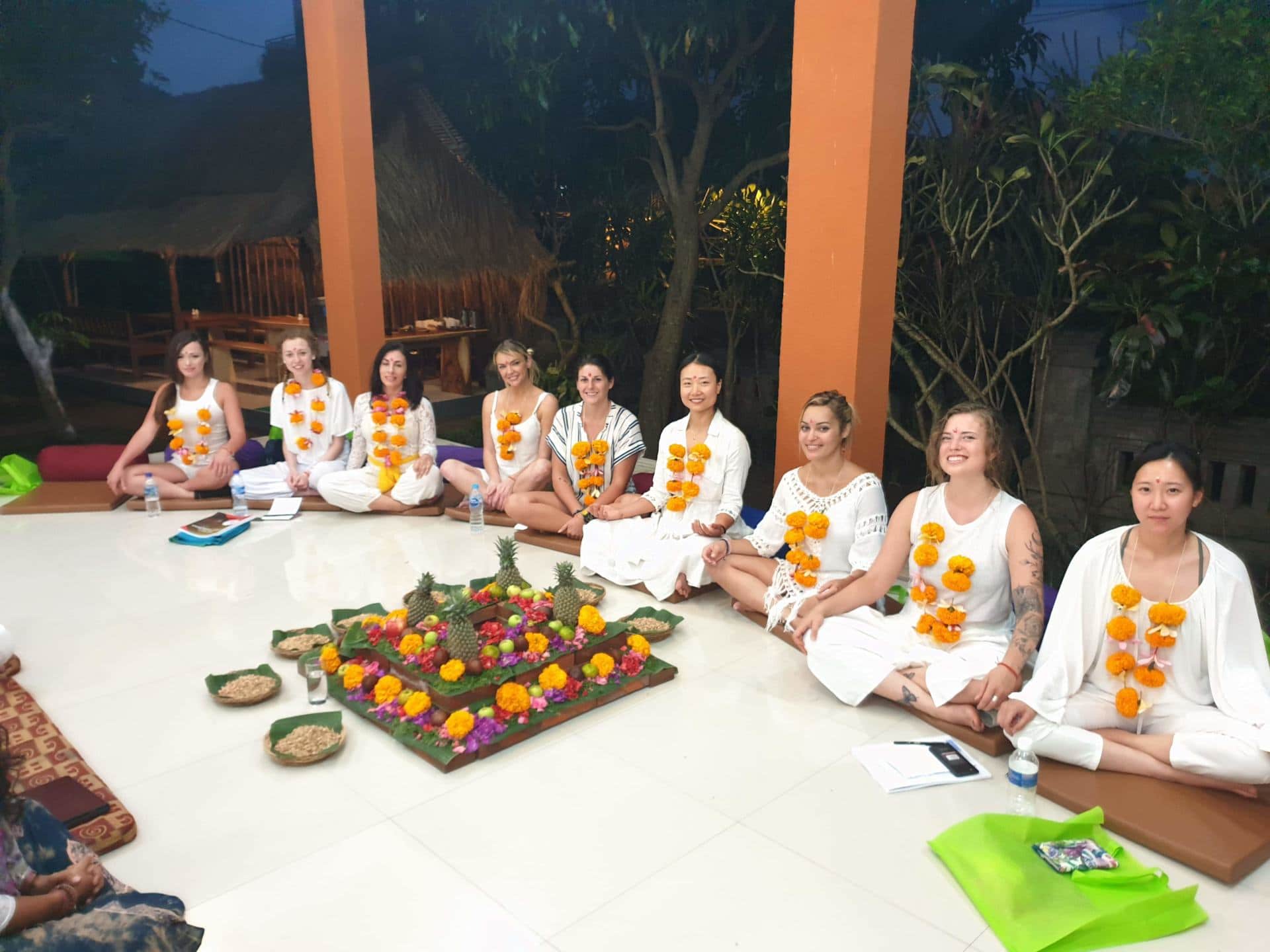 Aayaa Yoga is an up and coming school, offering a very reasonable yoga teaching course Bali. So, if you are looking for a budget yoga teacher training, this is a great option. I love the look of this course as they really focus on Ayurveda, which was a big part of my yoga teacher training.
The course covers a lot of different styles of yoga including Hatha, Vinyasa, Yin, Kriya, Aerial, and Ashtanga. They also teach the principles of meditation and Ayurveda plus Philosophy, anatomy, and physiology. It looks like a pretty amazing course and they are really packing a lot into those 20 days!
The yoga school is in Ubud and prices start from $1,344 you can find out more by clicking here.
Ulu Yoga teacher training Ubud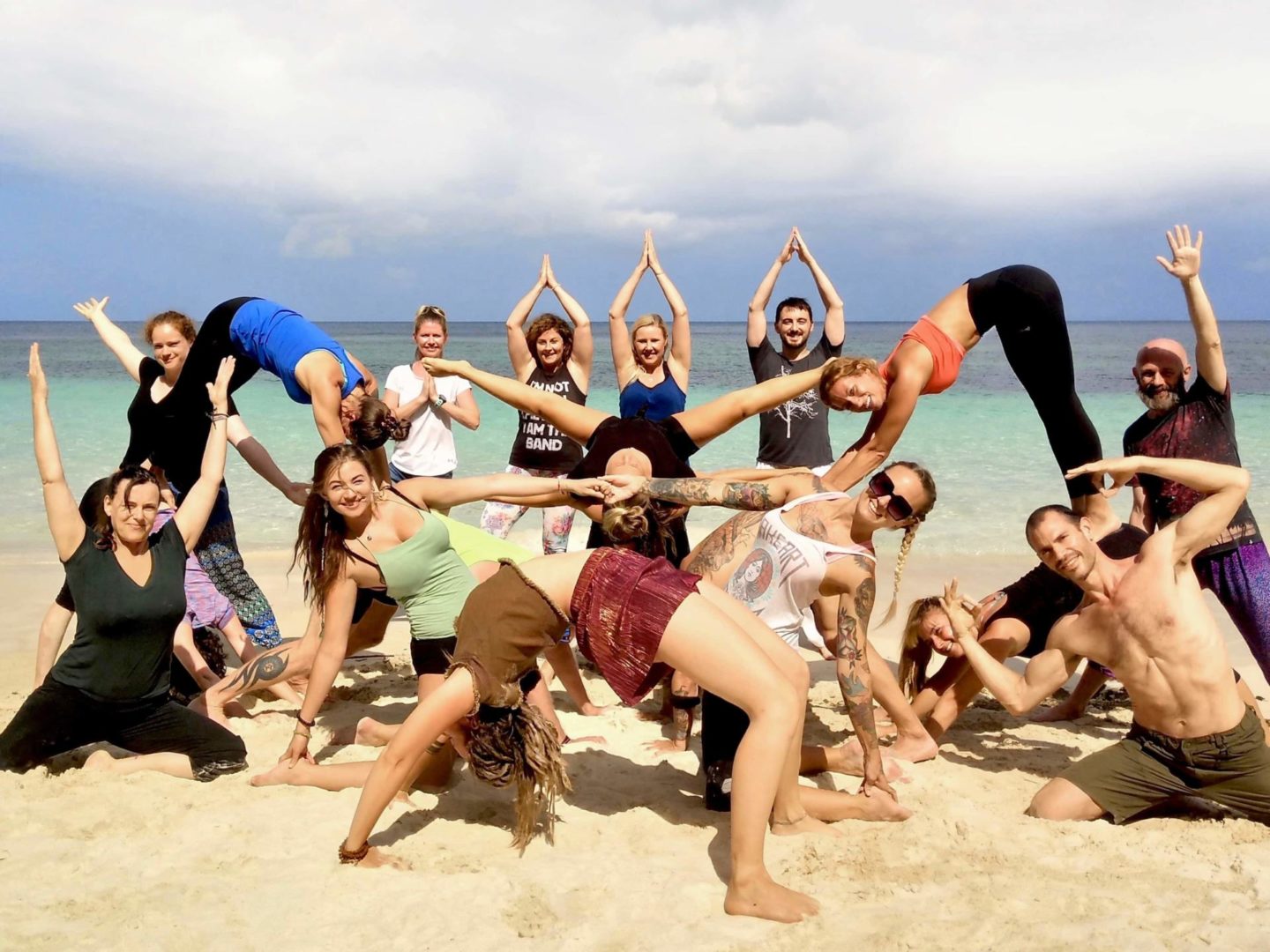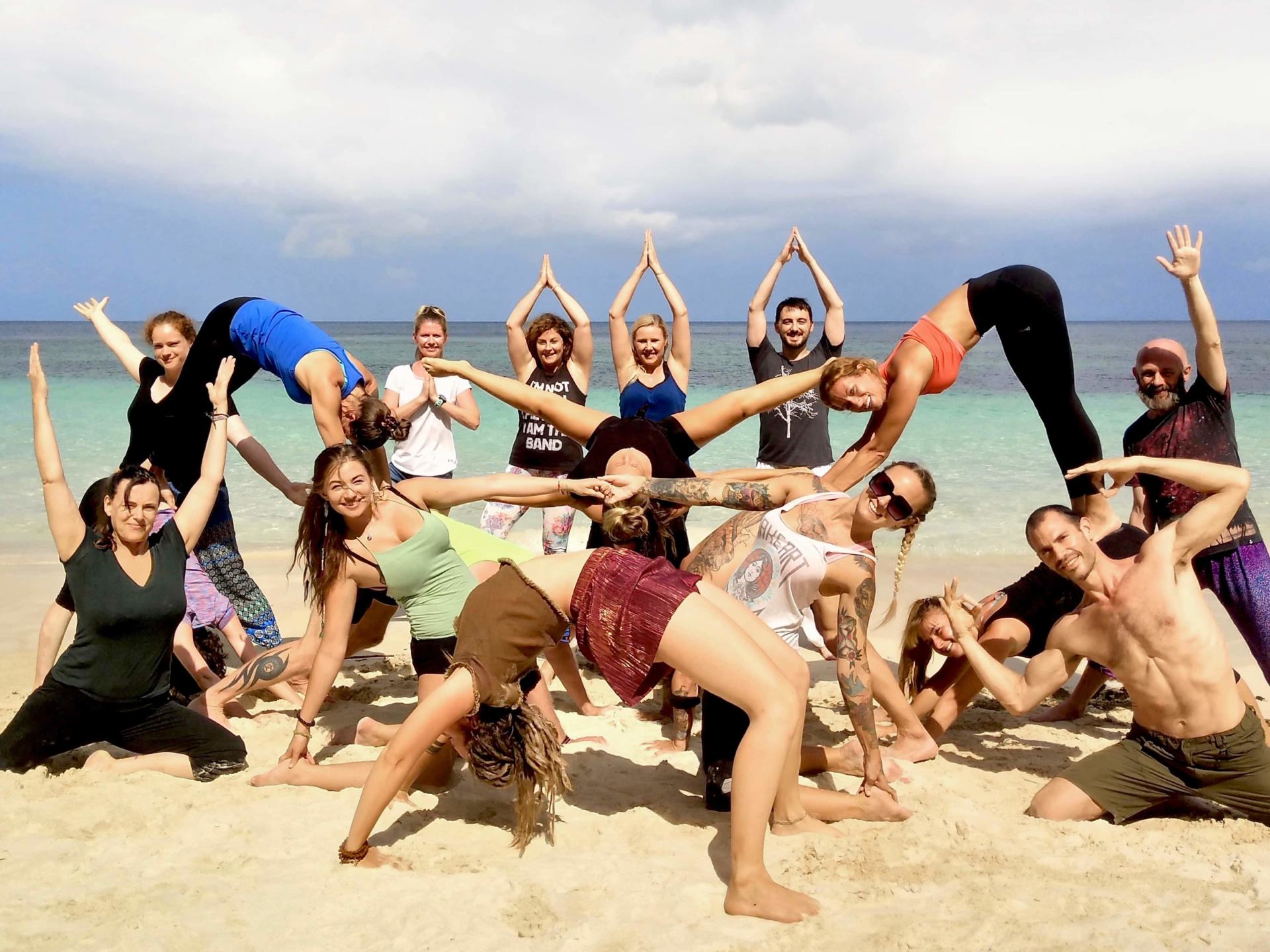 Ulu Yoga school offers multi-style yoga teacher training in Ubud. The course covers Hatha, Vinyasa, Yin, Aerial, and Acro. Perfect if you want to cover all bases in your yoga teacher training. The course is very dynamic so if you want to delve deep into asana practice and learn alignment and hands-on adjustments this is the perfect course for you.
They also offer workshops in aerial, acro and SUP, prenatal, injuries, pranayama and meditation. So with this teacher training course, you are going to cover a lot of ground! They have courses each month in both Bali and Thailand.
Prices start from $2,399 and the course is 200 hours over 20 days.
You can find out more information here.
Akasha Yoga Academy Bali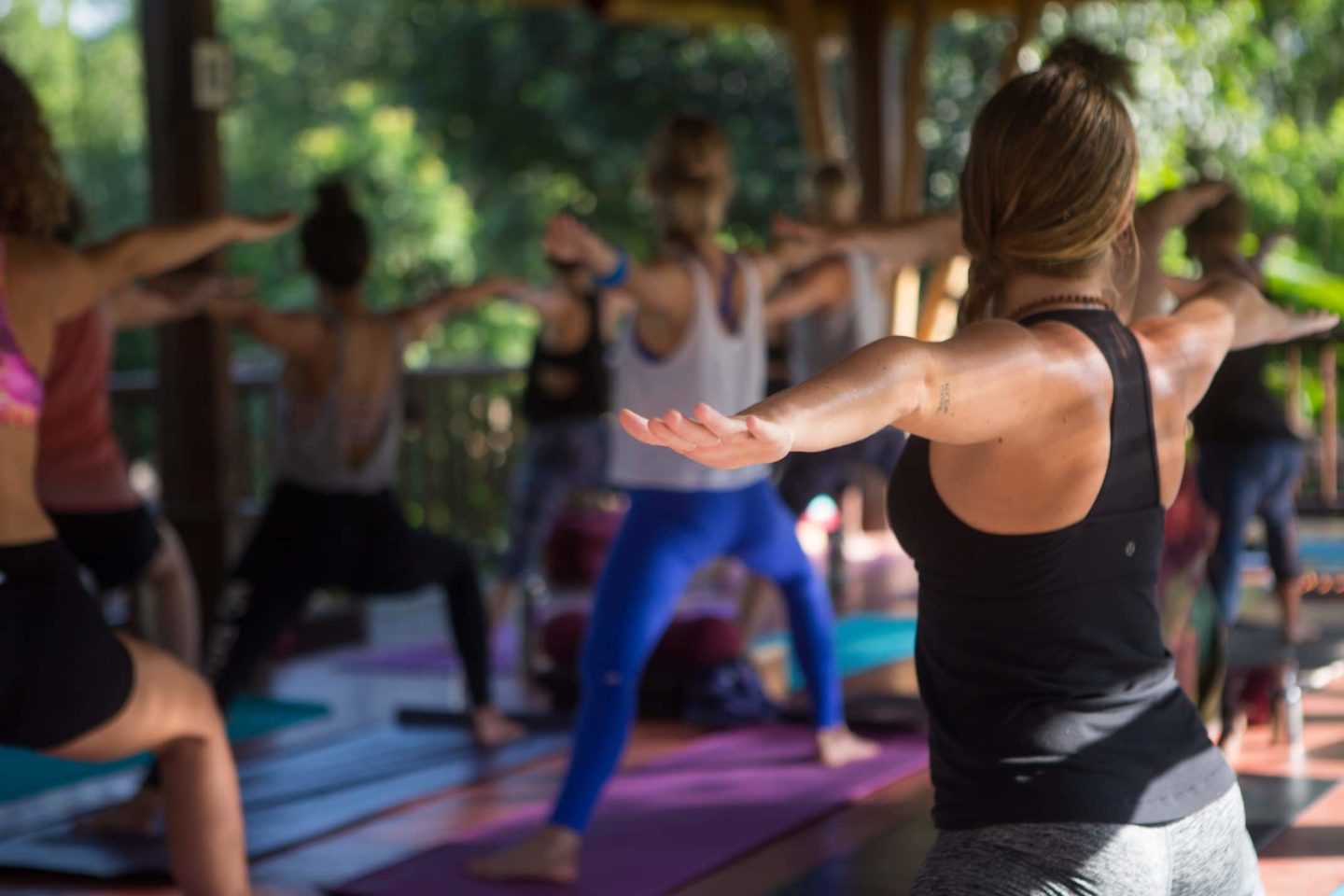 As much as the multi-style yoga courses seem great, it's a lot of different elements they are cramming into what you will soon realize is a very short space of time.
If you already have a good idea that you want to teach Hatha yoga, then perhaps the best yoga teacher training Bali you can do is this Hatha focused course with Akasha Yoga Academy. This course is just focused on Hatha and over the 30 days, you will deepen and solidify your practice. At the end of the course, you will be a confident yoga practitioner, ready to begin sharing this beautiful practice with others.
Prices start at $2,720 and the course takes place in Ubud. For more infomation click here.
Yoga Bliss Yoga School Bali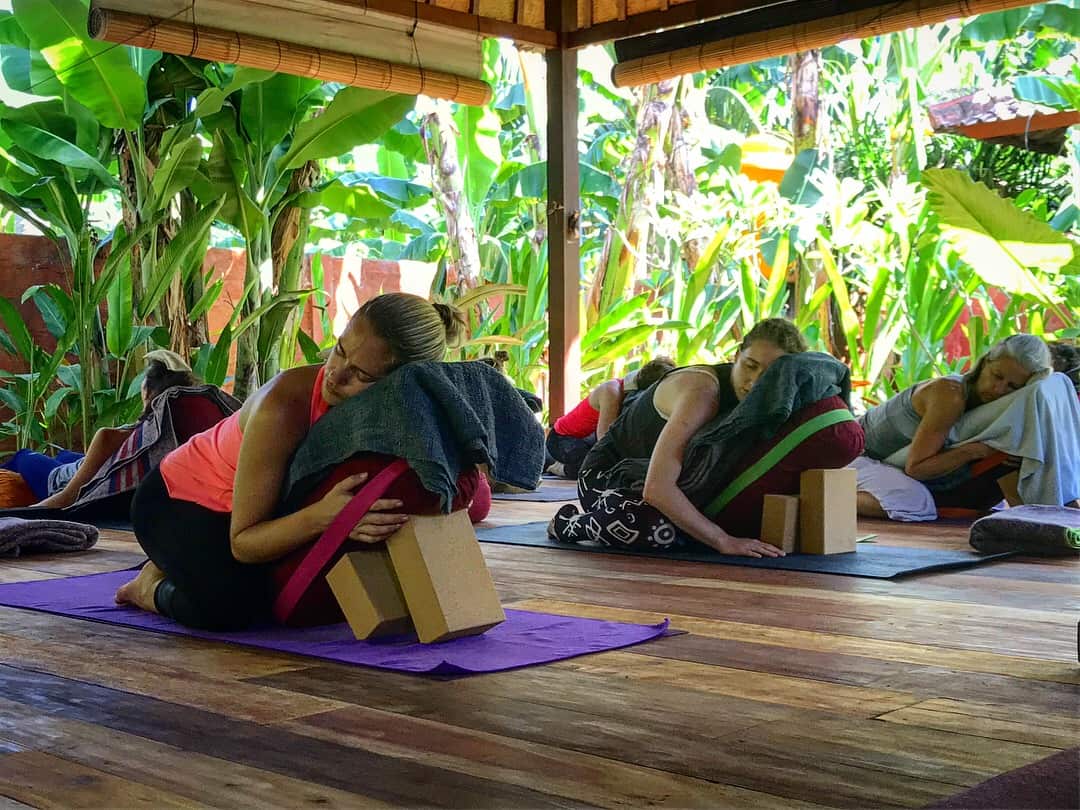 This is one of the few yoga teacher training courses not in Ubud! The course takes place in a place called Nusa Lembonga. Not only will you deepen your yoga practice and be confident in teaching a 90-minute class by the end of the training. But you will also receive some Balinese pampering and go on a snorkeling trip, work hard and play hard!
The course covers Power, Vinyasa, Yin, Restorative, Ashtanga, and Yin Yang styles of yoga over the 21 days.
Prices start from $2,678 and you can find out more information here.
Ulu Yoga – Areal Yoga Teacher Training in Bali
Are you already a yoga teacher and looking to expand your practice by doing an additional yoga certification Bali? Then this 50-hour areal yoga training course in Bala could be for you. What better place to learn areal yoga than in beautiful Bali?
The 50 hours are spread out over 6 days and the course covers both areal and acro yoga in Ubud Bali.
Prices start from $799 and you can learn more about the course here.