Traveling solo in China does have its challenges and it can be a bit complicated to travel around, but it's actually a very safe destination and enjoyable to travel alone around, once you know a few things. I'm sure this solo guide to China will help you navigate some of the main issues people face when visiting China for the first time.
I've traveled in China four times now as a solo female, and have learned a lot of great travel tips to make a China trip as hassle-free as possible!
Top things to do in China Solo
From enjoying the Forbidden City to seeing the futuristic Bund in Shanghai, there are so many things to include when you're planning your China itinerary. All of these can be done solo – and I'll show you how in this post!
Walk Along The Great Wall of China
The Great Wall of China is one of the wonders of the world and probably the nation's most popular attraction. It spans 21,196 kilometers across Northern China, although the most popular jumping point to see it by far is from Beijing. This is ideal for solo travelers, as many tours leave from Beijing to the wall, some which visit less touristy destinations. When I traveled solo in China I did a camping tour with China hiking!
Visit The Forbidden City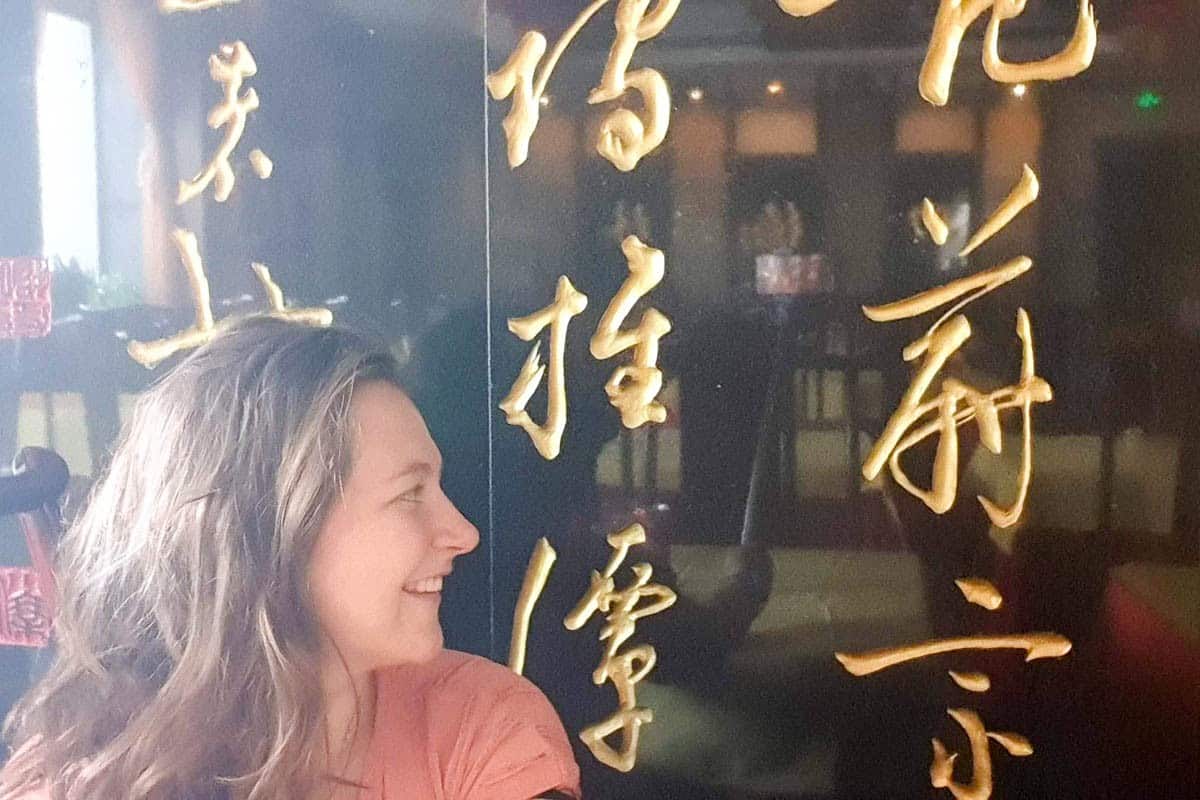 The Great Wall of China is the most famous attraction near Beijing, but the Forbidden City is probably the best attraction in Beijing itself. It is located near to Tiananmen Square and several offbeat activities in Beijing. If you're staying in a hostel in Beijing you'll nearly always find a travel pal for the day – there's always people heading to the Forbidden City – or you can very easily visit it alone by getting a metro to Tiananmen West Station and purchasing a ticket there. You need your passport to buy a ticket.
Good to know: Google Maps don't work in China, and even if you have a VPN, they're not always accurate. I'd recommend downloading Maps.me and using that, which has offline maps, however, if you have an Android phone you'll need to download the map before entering the country.
Climb The Oriental Pearl TV Tower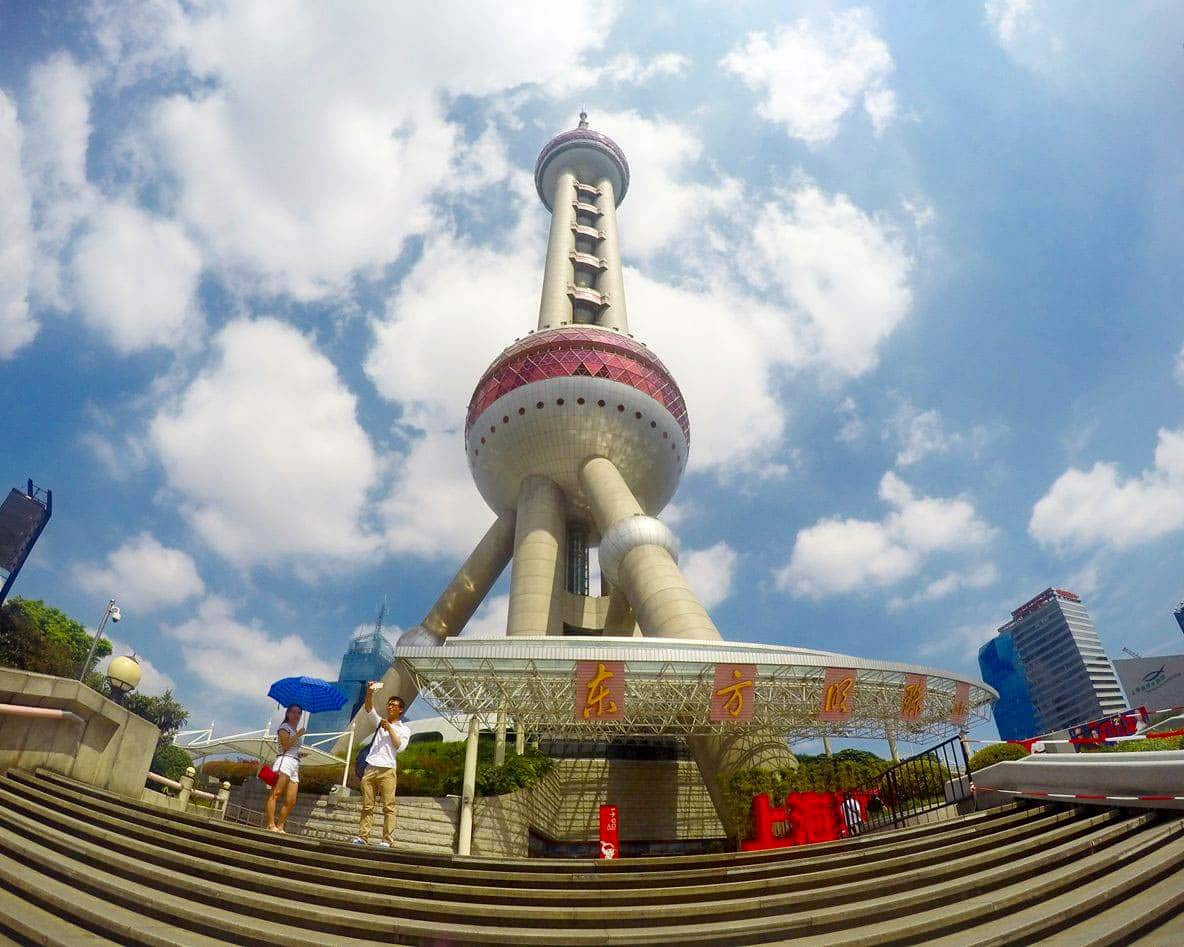 Ascending Shanghai's Oriental Pearl TV Tower isn't the cheapest attraction in China, but it's a must-do while you're here.
The good news is it's easy to get to, with a metro stop close by, and it's not any more expensive to visit solo. Chinese people love photos, so if you want some pictures at the top they'll be happy to help. You can also visit the Shanghai History Museum, which is in the basement of the tower – I really recommend it!
See The Terracotta Warriors of Xi'an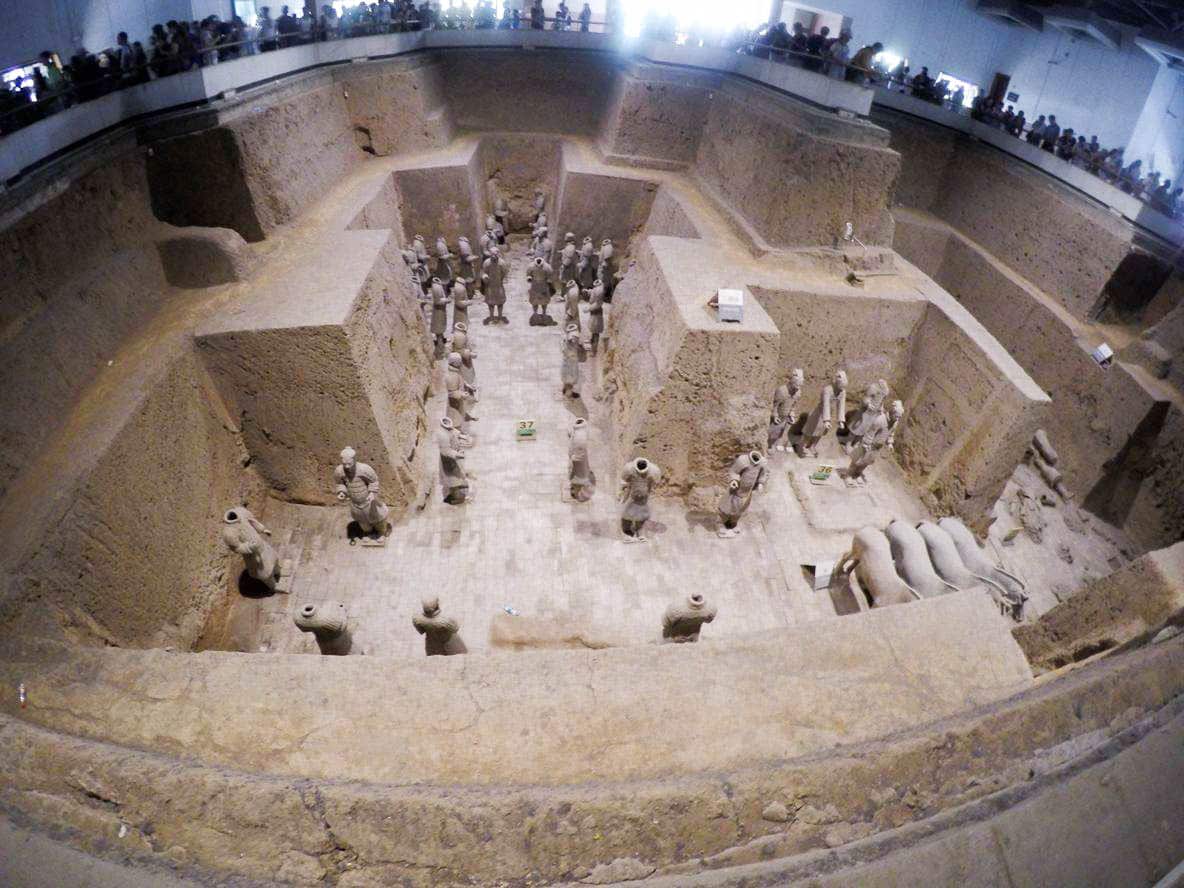 Xi'an may well be my favorite Chinese city – it's got a mix of cultures, due to its Westerly position, and this is reflected in its places of worship and its food.
However, the most famous attraction in Xi'an is the Terracotta Warriors. These are actually very easy to visit independently by public transport – the x bus goes straight from the north bus station – but guided tours are also available.
Walk Around The Hanghzou West Lake
Hangzhou isn't visited as much as some of the places on this list, but it's well worth a trip. Beautiful West Lake is often famed for its postcard-perfect scenes, and staying in a hostel near West Lake means you can easily visit and walk around it.
Marvel At The River Li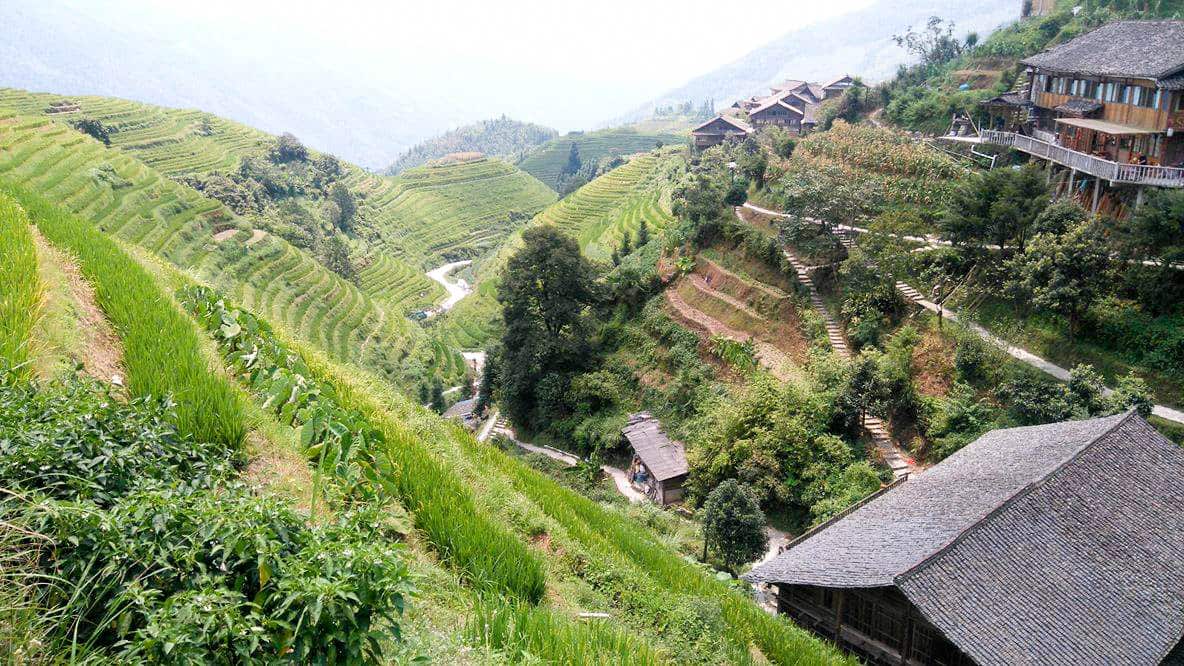 One of the most beautiful places in China, the River Li is famed for featuring on the 10 Yuan note. It's possible to get a bus from Guilin (the nearest big city with a station and an airport) to Yangshou and explore independently – Yangshuo is a cool city with a small yet fun backpacker scene. Alternatively, there are lots of day tours to the River Li from Guilin. Guilin is also a great jumping point for the nearby Longsheng Rice Terraces.
Go Hiking in Jiuzhaigou
This has to be the most beautiful place I've visited in China, and is the most challenging to get to on this list – but all the more adventurous for solo travelers! There are so many amazing things to do in Jiuzhaigou National Park, including hiking to waterfalls, exploring Tibetan Buddhist temples and engaging in the friendly and unique local culture – which is mainly Tibetan is it is located on the edge of the Tibetan Plateau.
It's possible to fly to Jiuzhaigou from various cities including Chengdu and Xi'an – but there's not much fun in that! Another way to get to Jiuzhaigou is by taking a 10-hour bus from Chengdu, toward the Tibetan plateau.
Purchasing tickets without Chinese is a bit challenging but by no means impossible – you can get tickets in Chengdu by going to Xinnanmen bus station or Chadianzi Bus Station the day before your trip and asking for tickets to Jiuzhaigou on your requested date. Ask someone at your hotel or hostel to write your request down for you and show it to someone there.
Once you're in Jiuzhaigou, there's a hostel, cheap street food, and hiking in the park is easy – you just need to purchase a ticket and use the free buses provided.
Be Amazed By The Avatar Mountains
Another national park – slightly more accessible than Jiuzhaigou – is the Zhangjiajie, the park that the Avatar Mountains were inspired by. You can get a train to Zhangjiajie directly, where there are some attractions including the famous glass bridges, and then transfer to Wulingmen where most of the national park is. It's a good idea to plan out your Zhangjiajie itinerary before you go as there is a lot of ground to cover here.
As with most Chinese national parks, entry is quite pricey, but no more for solo travelers.
Eat Spicy Hotpot in Chengdu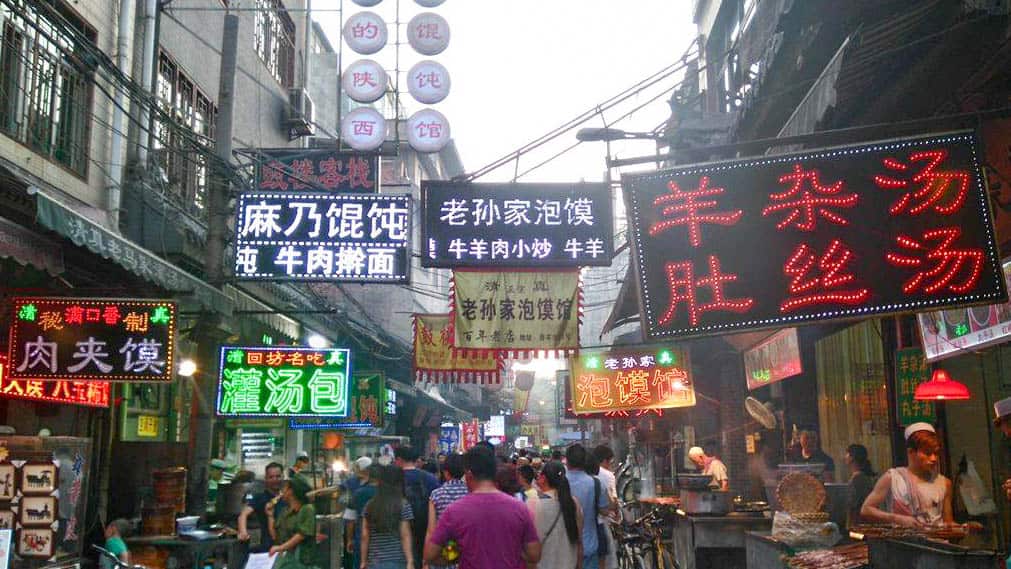 Chinese food is a big attraction of traveling in the country, and unfortunately for solo travelers, it is largely geared to groups. Spicy hotpot is no exception: it is typically broth prepared in a big pan in the middle of a table, with various things cooked in it. However, Chengdu does provide some sort of solution with this with its street food. Here, you can select skewers of vegetables and meats and have them cooked in a communal pot. This is very cheap; a meal will set you back a little over $1.
Nightlife in China
China's not going to make any lists of the top party destinations in the world any time soon, that's for sure. There are nightclubs in the major cities of China, but I personally wouldn't go to any on my own – that being said, I have made friends in hostels in China and gone clubbing with them.
KTV again is big in China, but you do need some people to go with. If you're staying at a hostel you'll probably be able to rally a group of backpackers keen to experience Chinese karaoke, or you could use Couch surfing to meet locals, many of whom would be glad to show you their KTV traditions! Just be aware of your voice is less than good (like mine) – Chinese people sing beautifully!
If you are on your own and don't fancy going to KTV or to a club with a group of new people, there are a lot of craft beer bars springing up in Beijing and Shanghai, which are great for solo travelers. I also stumbled upon a comedy night in Shanghai (find the name) which was great for meeting people, everyone was very friendly and stayed for a drink after!
In Beijing, Shanghai and other big cities, there are plenty of things to do at night that don't involve going drinking. You could check out the Beijing Opera, Xian's street market or a River Cruise on the Huangpu River in Shanghai.
How to get from the airport to the City center
You will probably be arriving into the country from Beijing or Shanghai airport. It's easy to get a train from both – there's an airport link in Beijing, which I managed to work out the first time I arrived in China, and the Pudong Airport – Shanghai boasts the fastest train in the world connecting the airport and city at just 8 minutes. People working for the airport rail links are used to tourists and should be able to speak some English.
You can, of course, use taxis but they will be expensive – and all major cities in China have a metro network that is easy for tourists to use, as it operates in Chinese and English. So I would generally recommend solo travelers use these options as a safe, cheap alternative.
There is no Uber or Grab in China but there is DiDi, the Chinese ride-hailing app. I've never got this working on my phone – I thought it couldn't be downloaded on foreign phones but I found people who did successfully download it. If you want to use DiDi while in China, definitely try to download it before you get there.
Getting around In China
Train travel in China is safe, cheap, and easy. Book your trains before you go on Bookaway or 12go.asia.
The trains range from high-speed bullet trains covering 300 km per hour to slower sleeper trains with beds. I've taken dozens of sleeper trains all over China and it's always felt very safe, but I would recommend solo female travelers to book 2nd class sleepers which are open cabins, rather than risk being in a 4-berth cabin with the wrong people.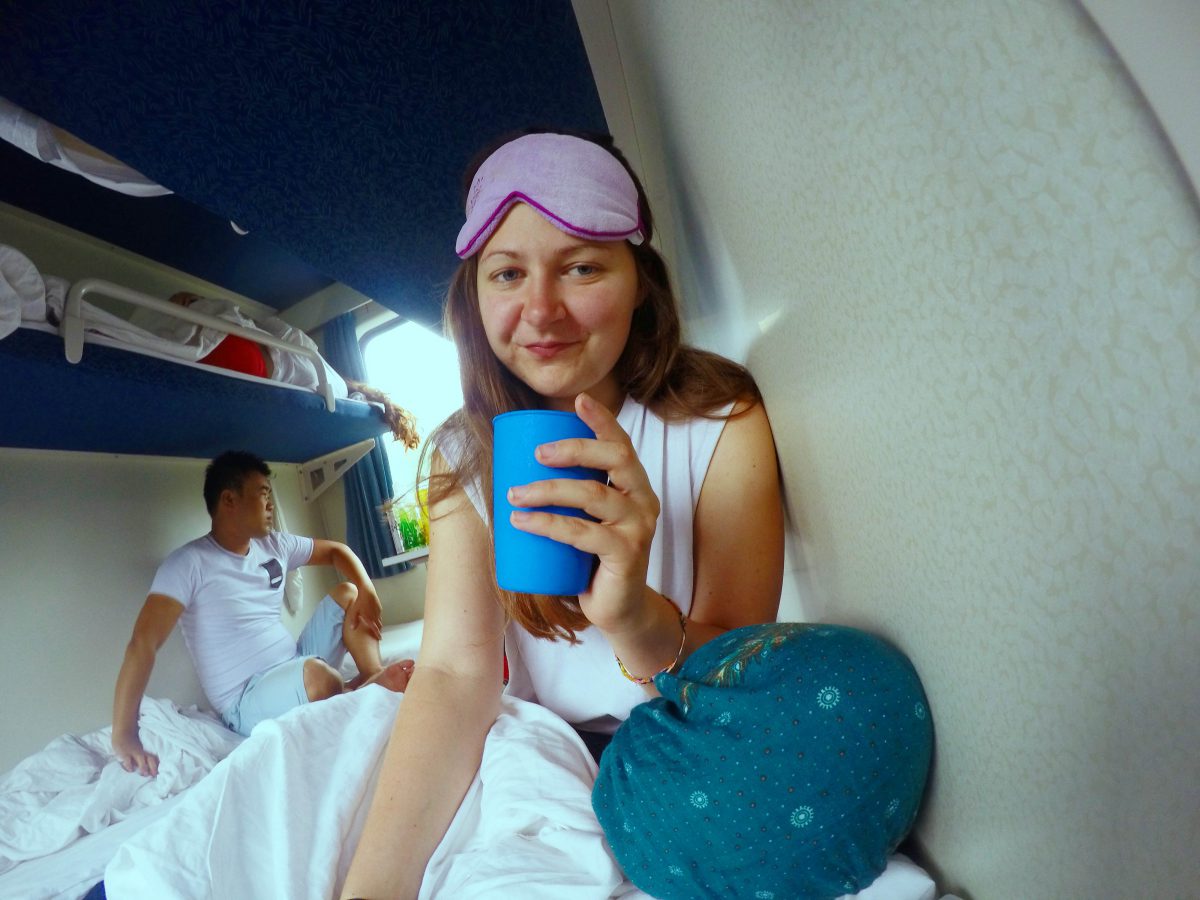 That being said, neither I or my Chinese family have ever heard of any incidents happen in cabins, but it's just a precaution and is more comfortable for solo female travelers.
Some trains depart at night, the metro systems are generally safe right up until closure (do check with someone at your accommodation for up to date advice though) and after that, I wouldn't personally have issues walking to the station in any of the cities I've visited – generally Chinese cities are very safe all the time. However, again, do check and get a taxi if you have any doubts.
You can also take buses between cities, which are fine, although not as comfortable and can take longer. As the case in most parts of the world, the roads are more dangerous than the railway, but I wouldn't have safety issues taking buses in most places in China.
Taxis are generally safe but sometimes it can be difficult to work out prices with a language barrier. I would always opt for the metro over taxis.
Accommodation In China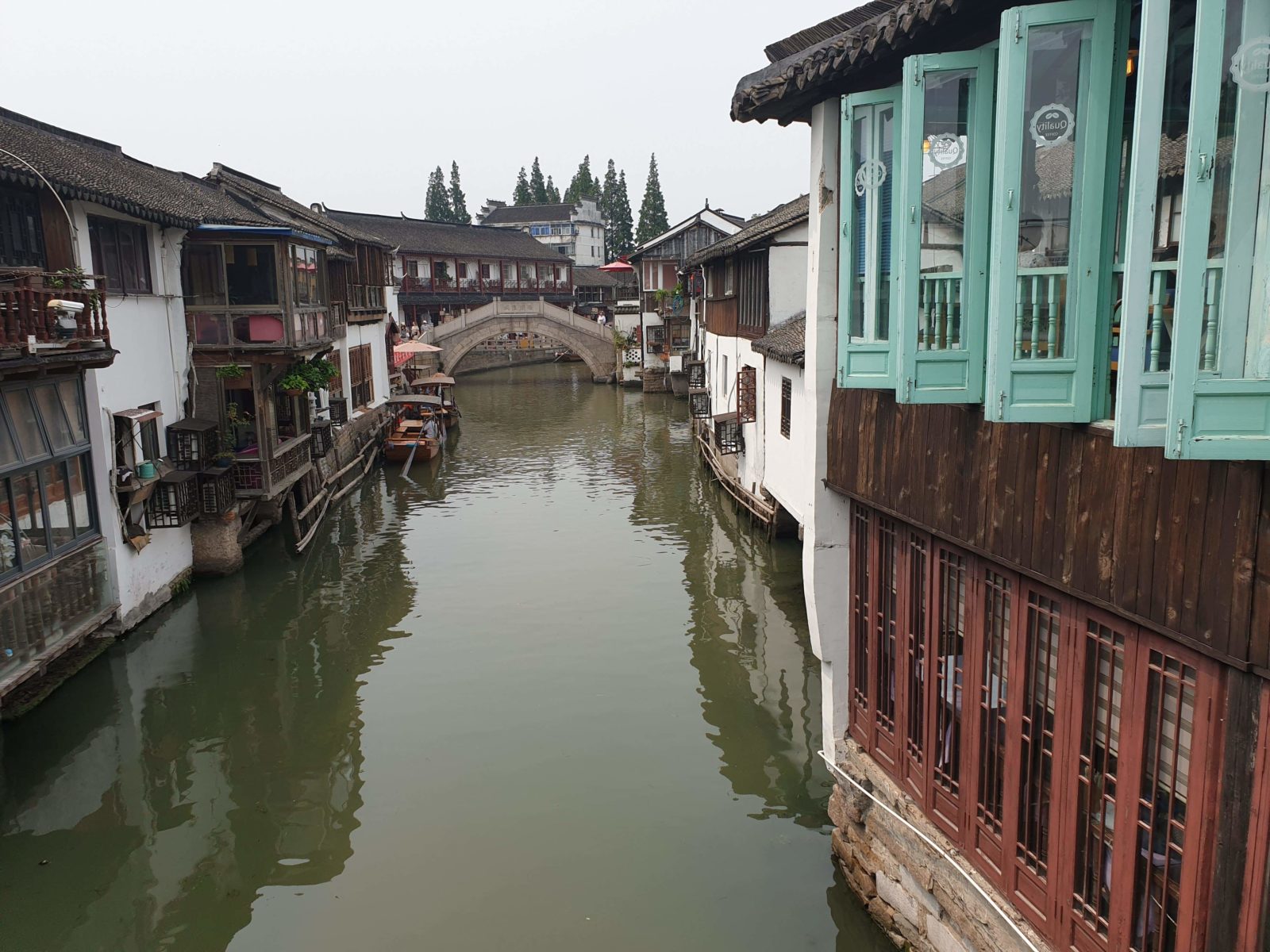 Hostels in China are great for solo travelers. The quality of China's hostels ranges depending on where you are – in some cities the hostels are bunk beds in a small apartment, kind of cozy but often lacking in atmosphere, whereas in others, the more touristy cities, there are large hotels with cafes, bars, activities, and luxury pod-style dorms. WiFi in hostels can be intermittent, but I have noticed a definite improvement in my trips to the country in the last few years.
Some favorite hostels in China of mine include:
There are also plenty of mid-range and luxury accommodation options, and out of Beijing and Shanghai, these are very affordable. However, for solo travelers, they might be isolating – I'd recommend doing a mix of hostels (most have private rooms) and hotels if you're more introverted or want to stay in luxury accommodation but still want to meet people.
Of course, you could also stay in hotels or Airbnbs exclusively and meet people on day tours and through meetups on Couch surfing – there are ways to make friends that don't involve hostels!
Safety tips for China
China is, in general, a very safe country – it's just confusing!
There is very, very little violent crime in China – almost none – and Chinese culture doesn't work with crime. I would advise any traveler to always check with locals, but I would have no issues walking alone at night in any of the cities I've personally visited.
In big cities, the rise in tourism has seen a rise in petty theft or pickpocketing in crowded places – which there are a lot of in China! Keep an eye on your possessions here, keeping them in a zipped pocket or over the shoulder bag.
There are also some scams, mainly in Beijing and Shanghai. Often these will involve someone taking you to tea houses and then coming up with a huge bill at the end of the tour. However, don't disregard any friendly Chinese person because of the presence of scams – most are locals wanting to chat with tourists and many will suggest getting some tea. Your guesthouse or hostel should be able to advise how to spot a scam artist.
With 1.7 billion people, the traffic in China can be a little nerve-wracking. You'll be told constantly that you don't need your seatbelt, but you definitely do! While I am happy to get buses and taxis in China, I do normally choose the metro and train first for a few reasons, safety being one of them.
I normally say 'i might get so confused in China that I'll end up in a random place at 3 am, but I know I'll be safe'. It can be incredibly confusing to get around especially with a language barrier – but it's worth it, I promise!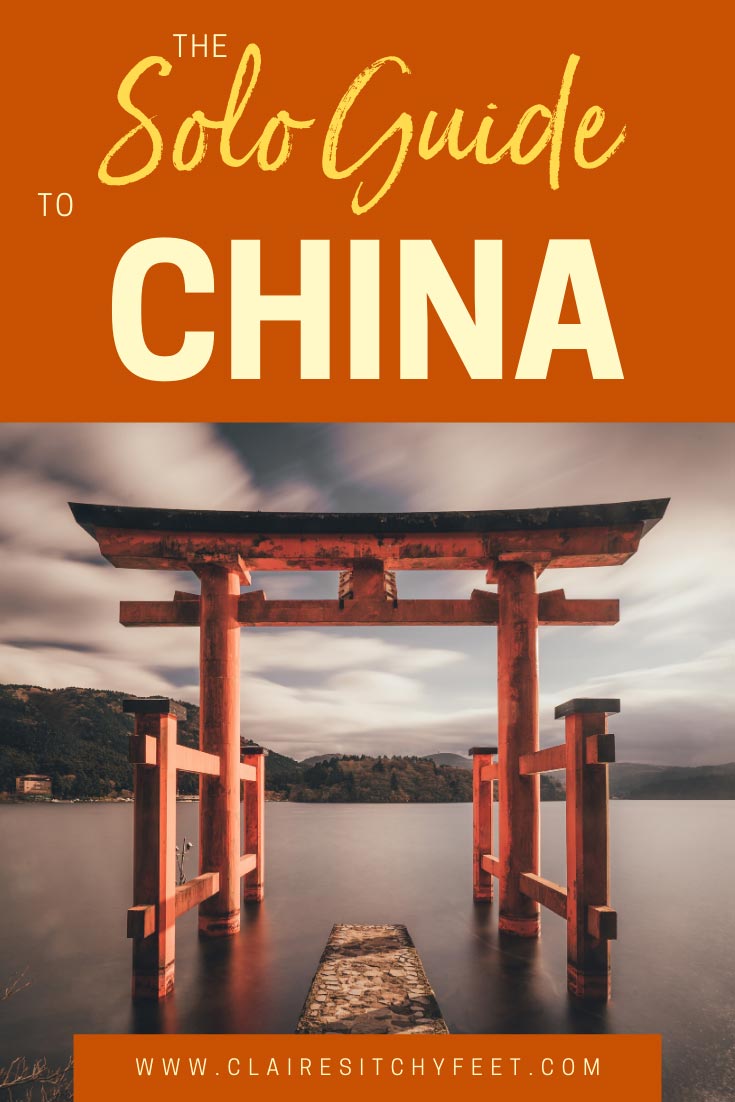 Final Thoughts
My top tip for traveling solo in China would be to get some key phrases written down in Mandarin, and these can be used to communicate with people. You can ask someone at your hostel or hotel for this.
It's also crucial, when traveling in China solo or as a group, to let go of expectations, know that quite often things won't all go to plan at all, and embrace that as part of the journey. It'll all come together to make a great experience traveling in China.
Claire Martin is a British travel blogger and freelance writer.
She blogs about eco-travel and overland adventures on her blog Claire's Footsteps; she has driven around the entirety of Australia, traveled from Bali to London without flying, and has spent a lot of time living in Mexico.