If you are traveling Colombia's Caribean coast be sure to add Palomino to your list. Many people don't get this far and stop at Parque Tayrona. Big mistake! If you are looking to relax and chill at the beach for a while Palomino is the best place to do so. Santa Marta and Cartagena are both big towns with packed beaches (and tourist prices). Whereas Palomino is much smaller and less crowded. To help you plan your visit here are some things to do in Palomino Colombia.
Did You Get Travel Insurance Yet?
If 2020 taught us anything, it's that you need to be prepared for anything! Travel insurance has always been high my list of things to get before I travel but now more than ever its at the top of my list.

I'm pretty sure we have all had travel plans messed up because of COVID and not all insurers covered this. So when looking for travel insurance it's important to check it covers travel disruption due to COVID-19, Hey Mondo, Passport Nomads, Safety Wing, and Travel Insurance Master all provide cover for this.

Hey Mondo is great if you are looking for a great value flexible policy. They offer single trip cover, annual multi trip cover, and long term travel cover. You even have the option to start the cover when you are already on your trip, although you won't be covered for the first 72 hours. For me my favourite feature is their app which offers you a 24/7 Dr chat and the ability to file a claim direct in the app.

Passport Nomads provides the most comprehensive cover for Digital Nomads. The game changer with them is that you have a red card and if you find yourself in need of medical care you just contact them and they will pre load your card with the funds to cover your treatment, meaning you won't need to pay out of pocket and then put in a claim later.

Safety Wing is great value with monthly cover starting at $39. It's super easy to use and it just renews each month. They have an excess of $250 and it's simple to make a claim through their website. I currently use them as they offer me free cover for my son as part of my policy and I like that it renews on a monthly basis, so I don't have to pay out a big lump sum up front.

I also use Travel Insurance Master for some short vacation type trips.

If you are doing shorter trips or an extended backpacking trip then Hey Mondo or Travel Insurance Master are the best option. If you are a digital nomad or planning travel of at least 6 months then go for Passport Nomads or SafetyWing.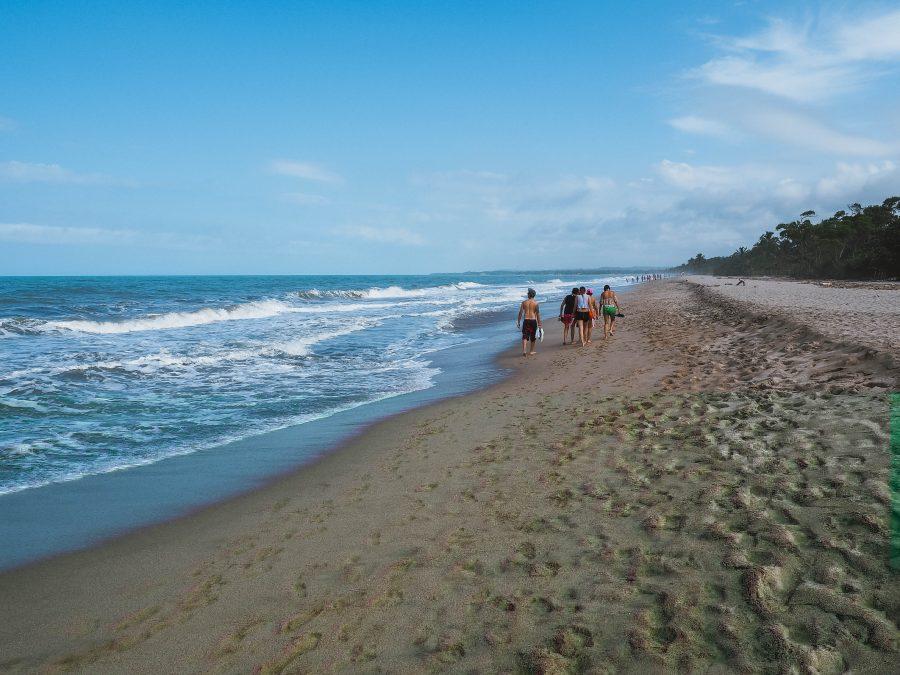 How to get to Palomino
Getting to Palomino is easy. Most people come from Santa Marta or Tayrona. You just need to get on the same bus from the market in Santa Marta that takes you to Tayrona. Palomino is around 1.5 hours from Tayrona… Although this really depends on traffic! There is one main road that connects Santa marta, Tayrona and Palomino. This makes traveling between the three easy as it's the same bus.
Need to book transportation in Colombia?
I highly recommend booking all of your Colombia transportation with GuateGo. You can search for buses, shuttles, ferries, and Flights on their website. What I love most about them is their customer service. I know these guys personally from my time living in Guatemala and they really do look after their customers. So if anything happens and you get delayed and miss your bus, you can just call them and they are always there to help.

If you book through them you will pay a little more than if you book in person at the bus station. But it's worth it for the ease and security in my opinion. Click here to search for transportation in Colombia.
Where to Stay in Palomino
I would recommend not booking accommodation in Palomino. Instead, get off the bus and take the main road to the beach. Walk along that road and pick somewhere you like the look of. There is plenty of choices! If you have a tent take it with you are most places have camping available. I regretted booking accommodation as I would have much preferred to stay in my tent!
Here are my recommendations for hostels in Palomino:
Things to do in Palomino Colombia
Honestly, there isn't that much to do there. Most people go to get offline for a few days and relax at the beach! There is plenty of yoga and you can go river tubing or try surfing if you want a bit more action.
I went river tubing in Palomino and I really recommend it!
We went with the company on the main road and managed to haggle the price down to 15mil for the tube and the moto taxi. The "normal" cost is 25-30mil with a guide. We didn't want the guide and they tried to tell us we still needed to pay 25mil but we had spoken to a local who told us we could get it for 15. So expect to pay between 15-30mil depending on your haggling skills.
The first part of the adventure is the moto-taxi! Going over some pretty rocky trails on a moto whilst holding a big rubber ring was pretty terrifying at times!
Once they drop you off you have a 30 min walk uphill until you get to the point where you enter the river.
It is pretty easy to follow as there will be others there with guides. If you get stuck, just follow them!
Once you are in the river expect 2-3 hours of relaxation. Although don't get too relaxed as the current is strong in places and I got pulled into the side a few times! I also ran aground in the middle of the river a few times!
Another amazing thing you can do here is visit the Dog Shelter Palomino and either volunteer for a few hours or go on a walking tour with the dogs there. They hold tours twice a day, 8am and 3pm, one to a mirador and the other to the river to play there with the dogs. The cost of this tour is 50k COP which all goes towards the shelter (vaccinations, neutering, food etc.)
If you don't have time to do the tour, you can also visit the Dog Shelter cafe and get a coffee and cake. You get to play with the dogs while enjoying a sweet treat and the money from this also goes towards their care.
The volunteers and staff are more than happy to tell you about all of the dogs and may also try to convince you to adopt one yourself (we were tempted). They rehomed over 60 dogs in 2022, helping to keep the dogs off the streets and give them a loving home (across Colombia and the world).
Where to eat in Palomino Colombia
There are so many options when it comes to breakfast, lunch or dinner in Palomino. As there is not that much to do, yummy food spots fill most of the main street. Take a wander up and down to read the menus and see what takes your fancy.
If you are looking for something light, as with most place in Colombia, there are many places you can grab and empanada or pastry. However, if you want a bigger meal, here are a couple places I would recommend.
The Veggie Kitchen
This place is perfect if you are vegetarian (as the name suggests), however the food was so good I would recommend everyone give it a try. There is a huge choice of food, from burgers, to curries and noodles and we wished we had found this place before our last day as we would have gone back for every meal. If you needed any more reason to try the Veggie Kitchen, the waiter there was also one of the loveliest people I have ever met and will make sure you have the best time.
Cafe Holss
Another great place for vegetarians and vegans, they have the option of many different small plates or the menu of the day which includes a main dish, salad and infused water. This food is on the pricey end compared to other things you can eat in Colombia, however this was some of the best food I had. Their food was very wholesome with lots of veggies and fresh ingredients. So if you are looking for a break from the fried food you have probably been eating a lot of, this is a great place to try. They also have good wifi and sweet treats, so you could head here to do some work.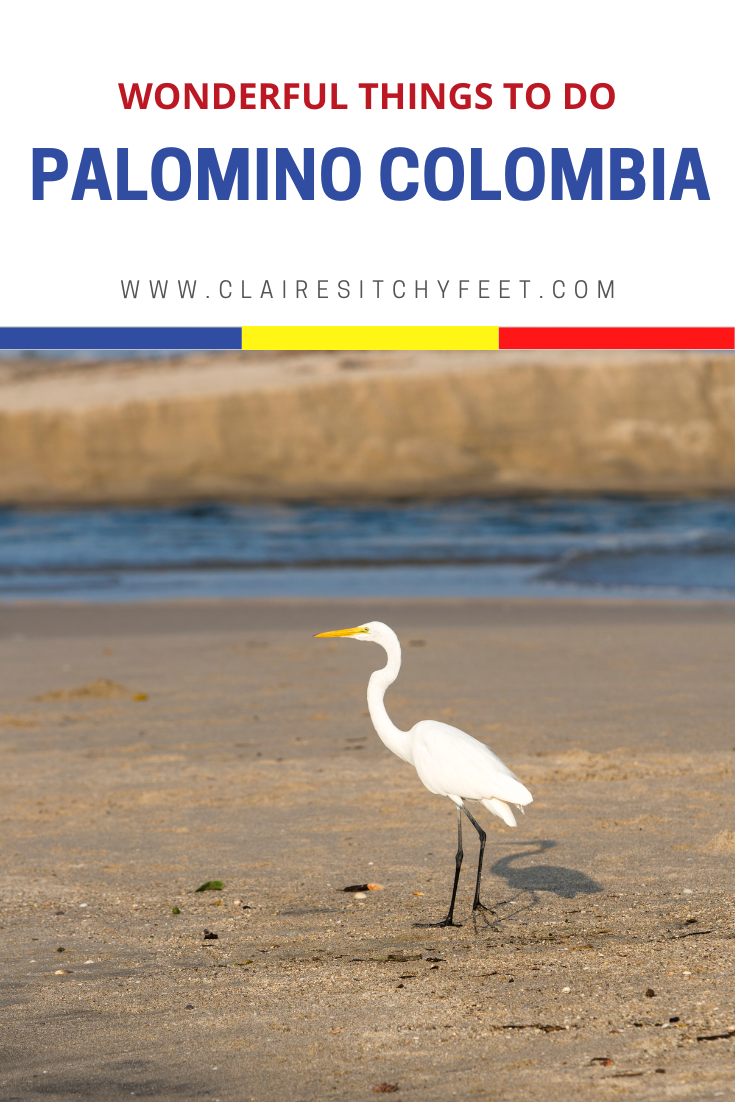 Don't forget the sunblock! I had 50 on and still burned as I didn't reapply.
I hope this is helpful if you are backpacking in Colombia be sure to check out my other guides!
Also, you can follow my 1-week, 2-week, and 3-week Itineraries for the Caribbean coast.
Where to next? If you are planning your trip to Colombia be sure to check out all of my other guides here.
This post was proofread by Grammarly