If you are traveling Colombia's Caribean coast be sure to add Palomino to your list. Many people don't get this far and stop at Parque Tayrona. Big mistake! If you are looking to relax and chill at the beach for a while Palomino is the best place to do so. Santa Marta and Cartagena are both big towns with packed beaches (and tourist prices). Where as Palomino is much smaller and less crowded. To help you plan your visit here are some things to do in Palomino Colombia.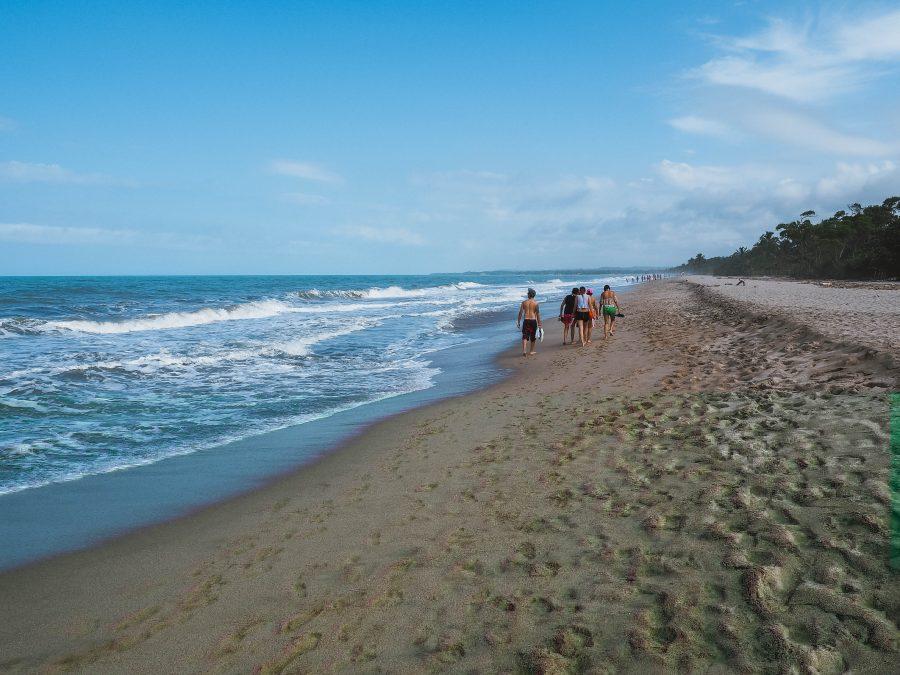 How to get to Palomino
Getting to Palomino is easy. Most people come from Santa Marta or Tayrona. You just need to get on the same bus from the market in Santa Marta that takes you to Tayrona. Palomino is around 1.5 hours from Tayrona… Although this really depends on traffic! There is one main road that connects Santa marts, Tayrona and Palomino. This makes traveling between the three easy as it's the same bus.
Where to Stay in Palomino
I would recommend not booking accommodation in Palomino. Instead, get off the bus and take the main road to the beach. Walk along that road and pick somewhere you like the look of. There is plenty of choices! If you have a tent take it with you are most places have camping available. I regretted booking accommodation as I would have much preferred to stay in my tent!
Here are my recommendations for hostels in Palomino:
Things to do in Palomino Colombia
Honestly, there isn't that much to do there. Most people go to get offline for a few days and relax at the beach! There is plenty of yoga and you can go river tubing or try surfing if you want a bit more action.
I went river tubing in Palomino and I really recommend it!
We went with the company on the main road and managed to haggle the price down to 15mil for the tube and the moto taxi. The "normal" cost is 25-30mil with a guide. We didn't want the guide and they tried to tell us we still needed to pay 25mil but we had spoken to a local who told us we could get it for 15. So expect to pay between 15-30mil depending on your haggling skills.
The first part of the adventure is the moto-taxi! Going over some pretty rocky trails on a moto whilst holding a big rubber ring was pretty terrifying at times!
Once they drop you off you have a 30 min walk uphill until you get to the point where you enter the river.
It is pretty easy to follow as there will be others there with guides. If you get stuck, just follow them!
Once you are in the river expect 2-3 hours of relaxation. Although don't get too relaxed as the current is strong in places and I got pulled into the side a few times! I also ran aground in the middle of the river a few times!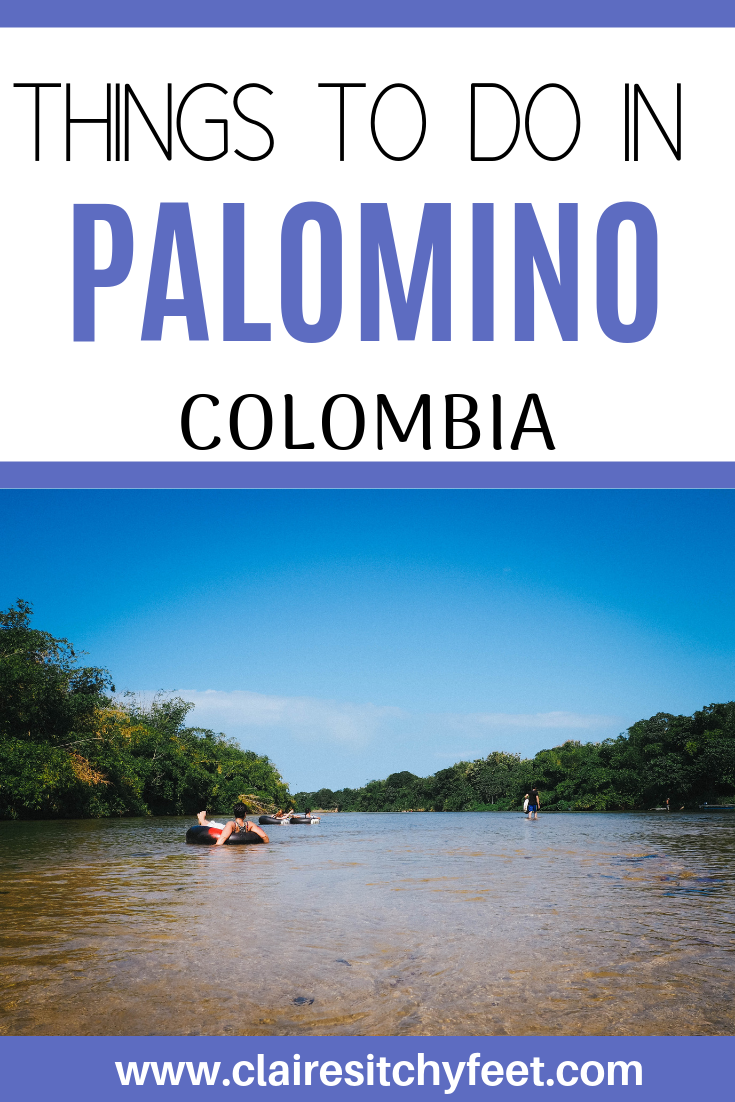 Don't forget sunblock! I had 50 on and still burned as I didn't reapply.
I hope this is helpful if you are backpacking in Colombia be sure to check out my other guides!
Also, you can follow my 1-week, 2-week, and 3-week Itineraries for the Caribbean coast.
Where to next? If you are planning your trip to Colombia be sure to check out all of my other guides here.
This post was proofread by Grammarly
Are you ready to book your trip?  To help you get the best deals and service here are the companies that I personally use to book all of my travel online. I always shop around before booking anything, but these are my tried and tested starting places.