If you are planning a trip to Colombia you are probably wondering about the cost of travel in Colombia, and most importantly. What is the price of beer in Colombia?!?! But really, knowing how much things cost in Colombia is important so you can
1. Know how much to take with you and
2. Try and avoid paying too much for things…
In this post, I'm going to go through the average prices of things in Colombia and offer you a Colombia travel budget for three levels of travelers, budget backpackers, Mid-range travelers, and luxury vacationers! Feel free to use the table of contents below to skip ahead right to the budget you want. And don't forget to check out my other Colombia travel posts, including my Colombia itineraries and packing list.
Need a Colombia backpacking itinerary? Click here to read mine.
Did You Get Travel Insurance Yet?

The Insurance companies I recommend are Hey Mondo, Safety Wing, and Travel Insurance Master

Hey Mondo is great if you are looking for a great value flexible policy. They offer single-trip cover, annual multi-trip cover, and long-term travel cover. Safety Wing is great value, with monthly coverage starting at $39. It's super easy to use, and it just renews each month. I currently use them as they offer me free cover for my son as part of my policy. I also use Travel Insurance Master for short trips.

Read my full travel insurance post here, where I go into detail about all companies.
Is Colombia expensive?
If you are wondering, is Colombia cheap to travel to? The short answer is, yes. It's the cheapest country to live in Latin America. But like most places, it can be expensive if you make it! It's easy to travel Colombia on a budget, but there are plenty of places you can spend your money if you want to eat in fancy restaurants and stay in luxury hotels.
How much is a beer in Colombia?
The cost of Beer in Colombia is often the most asked question (and the most googled!) So what is the price of beer in Colombia?
In general, if you are buying a single beer from a tienda in Colombia is should cost you around $8000 COP ($2 USD). However, if you are in a nightclub or bar then it is going to be a lot more expensive. I've paid $15,000 COP ($3.6 USD) for a beer in a fancy place before!
Cost of a Night Out in Colombia
If you are wondering how much a night out in Colombia costs this can also vary a lot depending on what you are doing and where you are planning to go.
It's a Colombian tradition to head to a tienda and take a few drinks there before hitting the bars and clubs. Or buy some beers and then drink them from home with friends.
Next, you might want to go to a club for dancing, many will have a $10,00 – $15,00 COP cover ($2.50 – $4 USD) that you will need to pay to enter.
Drinks in Colombia on average will cost:
Personally, I normally head out with friends social dancing (Salsa and Bachata) so I generally just drink one or 2 beers or rum and cokes and then a few bottles of water.
On my last night out in Colombia this is what I spent:
Tienda beer $2,500
Uber to the club $7,000
Water $3,000
Uber to next club $7,000
Cover for club $10,000
Rum and coke and a water $23,000 COP
Total spend $52,500 COP ($14 USD)
Is Colombia cheap for food? The cost of Food in Colombia
Like the cost of alcohol, Colombian food prices will vary a lot depending on where you are shopping or eating. For the best deals when grocery shopping stick to markets, small tiendas, and street sellers.
As a rule, only shop in the supermarket for things you can't find anywhere else as things in supermarkets can be pricey. Although if you haven't learned any Spanish then the markets can get pricy for you too!
A quick note on the water in Colombia – In most places in Colombia you can drink the water directly from the tap. Do check with someone local first, but I know that Bogota, Cali, Medellin, and Salento all have drinkable water. So save your money (and the planet) by investing in a good water bottle and keeping it filled up. If you are worried then get one of these filtered bottles for peace of mind.
You can save money by cooking, The cost of groceries per week in Colombia for one person is around $100,000 COP ($25 USD). Just make sure that the hostel has a kitchen.
Cost of Eating Out in Colombia
When eating out Colombian food prices can vary drastically. I paid almost $50,000 COP ($13 USD) for an arepa and some chicharron in a fancy place in Bogota. If I were to buy that on the street I'd probably pay more like $12,000 COP ($2.50 USD).
If you are on a budget then my suggestion is to eat like a local for breakfast (arepa con queso – arepa with cheese), then find a good local place for a menu del dia which you should pay between $8,000 – $15,000 COP ($2 – $4 USD). This is normally a soup, arepa, meat or chicken, rice, salad, and a drink. Often you will get a small sweet or piece of fruit too. This is normally enough for me to eat for the day, then in the evening I just eat something small from the street for $5,000 COP ($1.30 USD).
The cost of eating out in Colombia can be as expensive as you want it to me. On average here are the prices of eating in a budget, mid-range, and expensive restaurant.
Budget restaurant cost $27,000 ($6 USD)
Mid-range restaurant cost $60,000 ($14 USD)
Nice restaurant cost $90,000 ($22 USD)
Cost of Accommodation in Colombia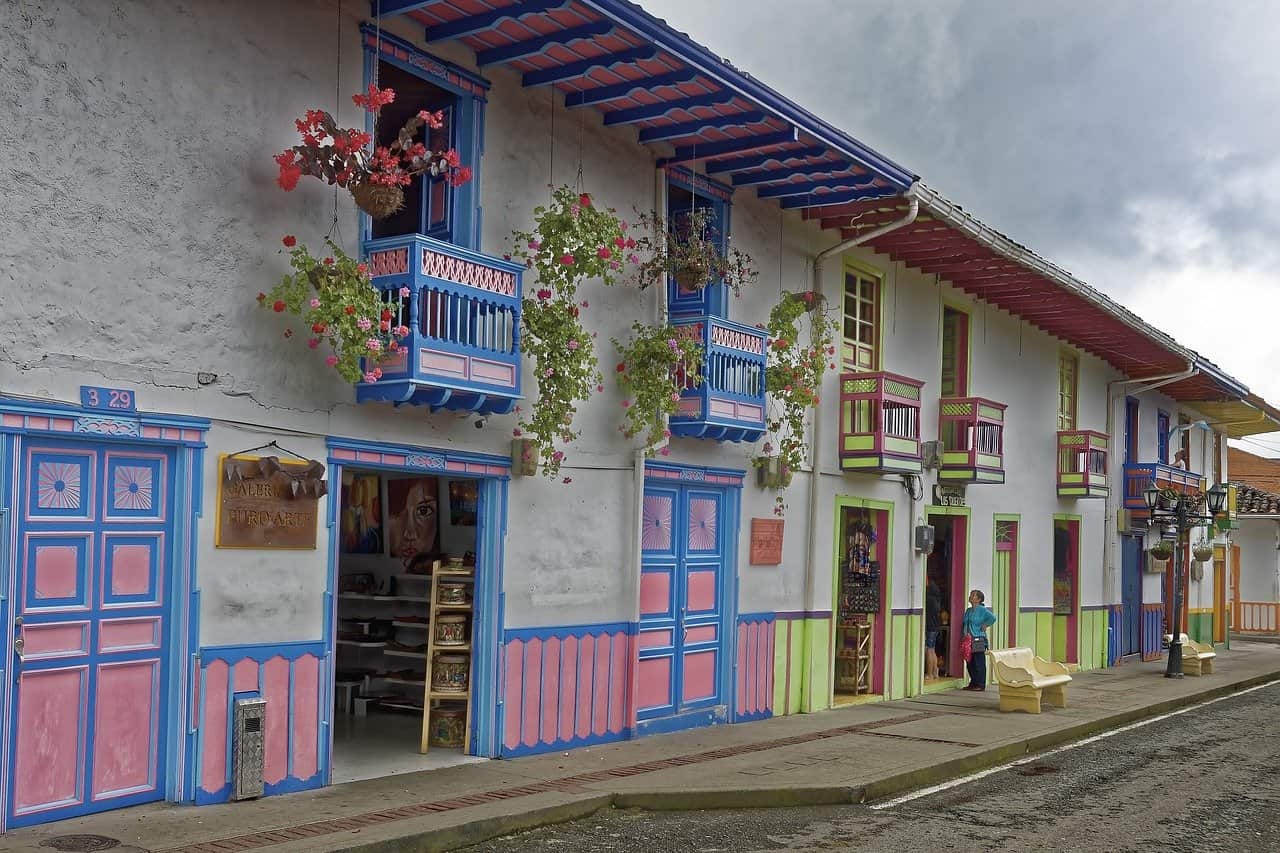 The cost of accommodation in Colombia varies a lot from place to place and will depend on the standard of accommodation you want as well as the season. During December, January, and over Samana Santa expect to pay more as these are the peak times. Oh and if you want to go to Barranquilla carnival and stay there, good luck! You will need to book your accommodation in Barranquilla way in advance, and way over the normal cost.
For a dorm room in a hostel expect to pay $154,500 ($38 USD)
For a private room with ensuite in a budget hotel expect to pay $450,000 COP ($113 USD)
For a nice ensuite room in a nice hotel expect to pay $935,000 COP ($233 USD)
Airbnb is also popular in Colombia but it can be a little more expensive. It's a great option if you are a digital nomad or planning on staying long term though. Read this before booking your Airbnb though!
For more detailed accommodation guides to Medellin and Bogota read these blog posts, in them, I go through the different areas to stay as well as making recommendations.
Cost of Activities in Colombia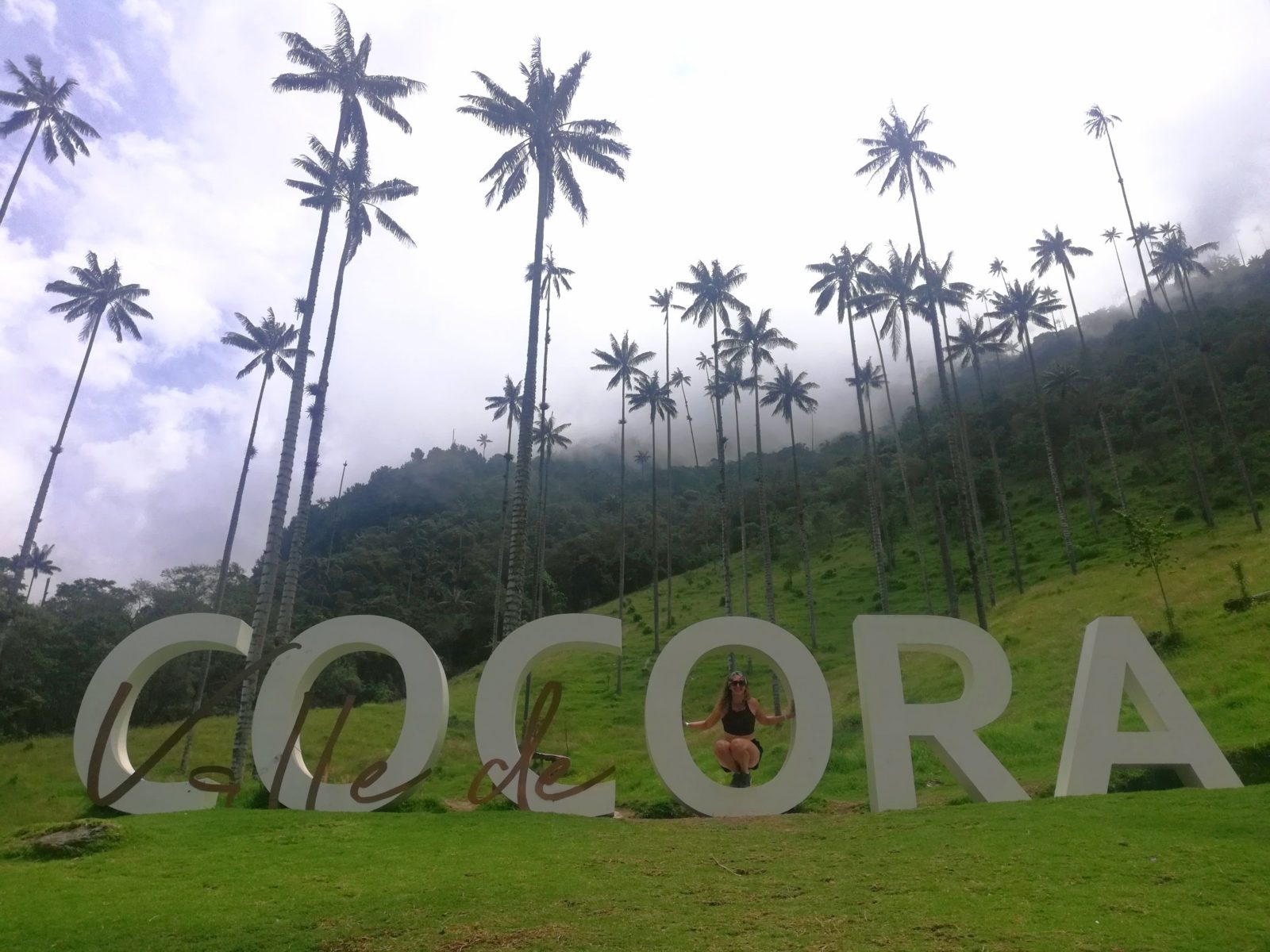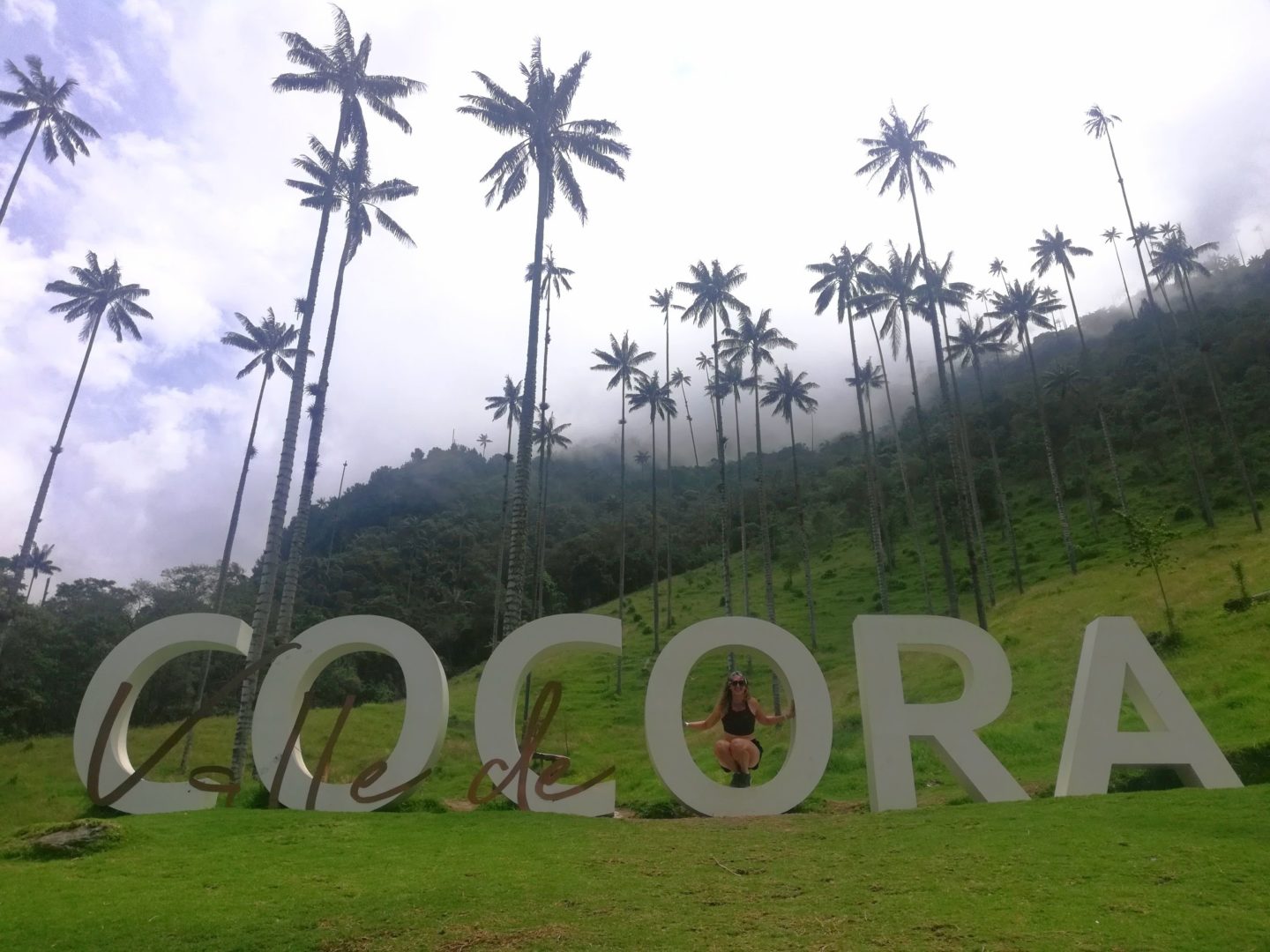 You need to make sure that your Colombia travel budget included all of the activities you are going to want to do. To help you work out your trip to Colombia cost I have listed some of the top activities and tours in Colombia and broken down their costs so you can work out what you can and can't afford to do.
Obviously there are many many more things to see and do in Colombia that will cost money. But this should give you an idea of the cost of things in Colombia and help you budget accordingly.
Cost of Transport in Colombia
Personally I've always found the cost of transport in Colombia very reasonable. I've paid more to get my nails done in Bogota that I have to travel from one city to another, just to put it into perspective. I personally prefer to take the bus (normally overnight) as I like to leave things to the last minute and often the cost of flights can be inflated when you only book the night before!
If you can book at least a few days in advance then it can be very budget-friendly to fly from place to place in Colombia. Do remember you will need to add in the cost of baggage though which can often more than double the cost of the flight if you need to check in a bag.
Need to book transportation in Colombia?
I highly recommend booking all of your Colombia transportation with GottoGo. You can search for buses, shuttles, ferries, and Flights on their website. What I love most about them is their customer service. I know these guys personally from my time living in Guatemala and they really do look after their customers. So if anything happens and you get delayed and miss your bus, you can just call them and they are always there to help.

If you book through them you will pay a little more than if you book in person at the bus station. But it's worth it for the ease and security in my opinion. Click here to search for transportation in Colombia.
I've broken down some average costs here so you can get an idea. It's also worth mentioning that if you book using Busbud you will pay a lot more for your ticket, and it is a thing that you can haggle down your bus ticket a little. All of the bus companies will be trying to get your business so don't be afraid to try and knock off a few mil pesos!
Bogota to Medellin
By bus $132,500 COP ($33 USD)
By plane $401,000 COP ($100 USD)
Bogota to Cali
By bus $93,000 COP ($23 USD)
By plane $313,000 COP ($78 USD)
Medellin to Cali
By bus $93,000 COP ($23 USD)
By plane $313,000 COP ($78 USD)
Medellin to Cartagena
By bus $281,000 COP ($70 USD)
By plane $425,000 COP ($106 USD)
Taxis, Ubers, and buses are all very cheap ways of traveling around within a city. I wrote a detailed guide to public transportation in Medellin you can read here. Bogota is a bit more complicated and in Cali the one time I did use the bus I almost had my bag robbed. So I decided to just stick to Uber after that!
Backpackers Budget For Colombia
$115,000 COP ($25 USD) Per Day
It's so easy to travel to Colombia on a backpacker's budget. Colombia was made for budget travelers!
Backpackers trip to Colombia cost breakdown:
Accommodation: $35,000 COP
Food: $30,000 COP
Activities: $50,000 COP
Mid-rance Budget for Colombia
$235,000 COP ($50 USD) Per Day
On a mid-range Colombia travel budget, you can stay somewhere a little bit nicer, normally in a private room with your own bathroom. Eat out a bit more, and do some more of the pricy activities.
Mid-range trip to Colombia cost breakdown:
Accommodation: $80,000 COP
Food: $75,000 COP
Activities: $80,000 COP
Luxury Budget For Colombia
$500,000 COP ($85 USD) Per Day
On a luxury budget for your trip to Colombia, you will be staying in the best accommodation. Being shown around by private Colombian tour guides, flying between cities and doing all of the activities in style.
A luxury trip to Colombia cost breakdown:
Accommodation: $150,000 COP
Food: $150,000 COP
Activities: $200,000 COP
I hope this post has answered your question, 'how much do things cost in Colombia', and you now have a much better idea of how much money you need to budget for Colombia. Please do make sure you check out my other Colombia blog posts (I have many) and please pin this post for later and give it a share on social media!
Also, please consider using the links below to book your trip, every time you book using my links I get a small commission (at no cost to you), this is how I can keep this blog going and make sure I'm sharing the most up to date information with all of you.