Wondering where to stay in Mexico City? Well first off, Mexico City is massive. The population of Greater Mexico City is a mind-boggling 21.3 million which makes it the largest Spanish-speaking city in the world. Heading to a city so huge and enjoying amazing Mexico City activities for the first time can be intimidating and overwhelming. How do you decide where to stay in Mexico City? Which of the hundreds of hostels and hotels in Mexico City will best fit your needs as you enjoy the best things to do in Mexico City?
This guide on the best places to stay Mexico City, or CDMX for short, will answer those questions and more as you plan the perfect 4 day Mexico City itinerary and start exploring south Mexico City. I'm going to give you an introduction to all of the most popular places to stay in Mexico City depending on what you're looking for, and which hotels and hostels to stay in so you can explore this incredibly fun and vibrant city.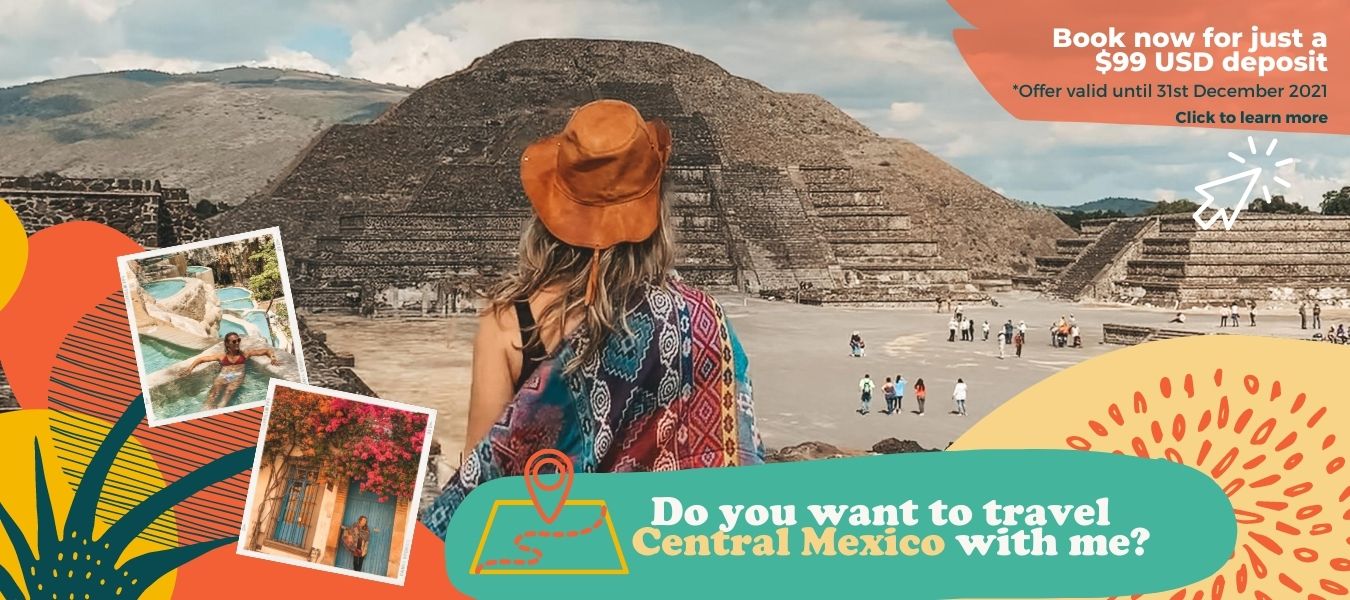 Where to stay In Mexico City 2023
There are 16 boroughs in Mexico City covering 1,485 square kilometers (573 square miles). That can make it tricky to find the best places to stay in Mexico City, which is why we've created this guide to help you decide which area is best for you. Before we cover the best hotels in Mexico City, let's talk about where to stay Mexico City.
What To Pack For Mexico City
Wondering what to wear in Mexico City? I wrote a whole packing guide for Mexico that you can check out here. You can also download my Mexico packing list by clicking below. But here are a few of my favorite items for Mexico City.
Did You Get Travel Insurance Yet?

The Insurance companies I recommend are Hey Mondo, Safety Wing, and Travel Insurance Master

Hey Mondo is great if you are looking for a great value flexible policy. They offer single-trip cover, annual multi-trip cover, and long-term travel cover. Safety Wing is great value, with monthly coverage starting at $39. It's super easy to use, and it just renews each month. I currently use them as they offer me free cover for my son as part of my policy. I also use Travel Insurance Master for short trips.

Read my full travel insurance post here, where I go into detail about all companies.
Roma
Roma is the undisputed hipster capital of Mexico City. Here, you'll find street after street teeming with mezcalerias, trendy Mexico City taco joints, and even a secret donut store that requires you to find your order in a fake bathroom (no, really).
Roma Norte is the most popular part of the barrio with tourists and ex-pats as there's more going on in that area. But, Roma Sur has a lot of charm and a great balance between low-key residential living and proximity to all the best nightlife. Hostels in Roma in Mexico City are plentiful, and some of the city's best hotels are in Roma, too. In my opinion, if you want to know where to stay in Mexico City, I'd recommend the Roma area.
If you are a Digital Nomad Roma North is a great option. Personally, when I'm in the city I choose to stay with Casai as I love their location there in Roma North. From the apartments I can pretty much walk to everywhere I need to get to. Plus with Casai they cater to all of my nomadic needs, from killer wifi to a fully functioning kitchen… they even have a BATH TUB! Which I still can't get over haha. Casai also have apartments in Colonia Juarez, Condesa, Cuauhtemoc, Polanco, and Santa Fe.
You can book with them directly by clicking this link.
My top pics for places to stay in Roma:
Condesa
Next to Roma is Condesa. Condesa is a little more laid back than Roma, but it's achingly cool in its own right. Tree-lined boulevards and a thriving cafe culture give Condesa a distinctly European feel, and there's plenty of green spaces dotted around to work out or do some people-watching.
As far as the best places to stay Mexico City go Condesa is an easy place to adore and has something for everyone. Simply spend an afternoon strolling around and you'll fall in love with how hip vegan brunch spots sit side by side in perfect harmony with taquerias that have been around for generations.
Boutique hostels and hotels are plentiful in La Condesa, which adds to the bohemian feel of this little corner of Mexico City.
My top pics for places to stay in Condesa:
Gael Condesa
Suites Condesa
Hotel Villa Condesa
Hotel Parque México
Polanco
Wondering where to stay in Mexico City if you're a little 'extra'. Well, Polanco is as boujie as it comes, and if you're looking for a classy Mexico City experience this is the area for you. This is one of the key neighborhoods where Mexico City's elite hang out, and the pristine sidewalks are like catwalks for the fabulously wealthy.
There's still plenty to do if you're on a budget though, and Polanco's proximity to the beautiful Parque Chapultepec is a desirable aspect of the barrio. The abundance of boutique hotels in Polanco makes it one of the best bases for visitors to Mexico City, and there are also lots of great hostels to choose from if your lifestyle is more lemonade than champagne.
My top pics for Polanco:
Orchid House Polanco
Lety's place
Suites Contempo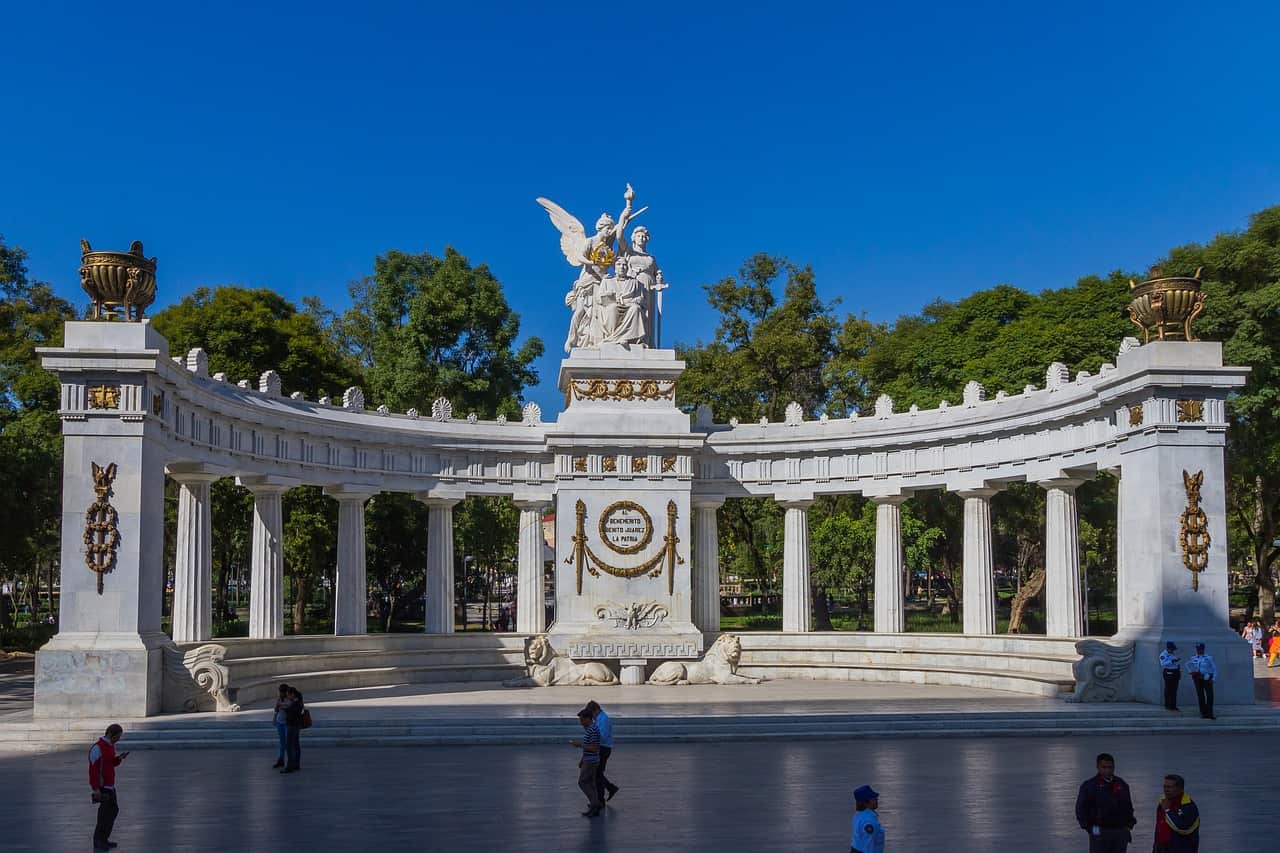 Centro Historico
Centro Historico is gritty and exciting in equal measure. It's undoubtedly the best area to base yourself for seeing the history of Mexico City, which is the oldest capital city in the Americas and is fascinating. There's also an interesting nightlife scene in Centro Historico, and whatever you're into you'll find a bar or club that caters to your specific tastes. Centro Historico is also home to the famous Plaza Garibaldi, where you'll find the best mariachi bands and possibly the most free-flowing tequila in the city.
Whatever your budget, you won't struggle to find a hotel in Centro Historico. This isn't the safest area to stay in Mexico City, though, so if you're in doubt stick to this list of Mexico City where to stay recommendations to ensure that you're choosing a hotel or hostel with a good reputation.
My top accommodation pics for Centro Historico:
Casa Pepe
Mexico City Hostel
Hostal Regina Down Town Mexico City
Mexiqui Zocalo
The Foodie Hostel
Zona Rosa
Zona Rosa is famous for its safe and friendly vibe and its ever-growing LGBT community. The cultural diversity of this area makes it one of the best areas for nightlife in Mexico City, and there's incredible gastronomy on offer from all over the world. Art is also an important aspect of this barrio, and the markets are the perfect place to while away an afternoon.
The hotels in Zona Rosa are some of the most LGBT-friendly in Mexico City, and there are plenty of great options to choose from. Whichever of these best places to stay in Mexico City you choose, you'll be in a perfect central location to explore all that Mexico City has to offer.
My top pics for Zona Rosa:
Eurostars Zona Rosa Suites
Capsule Hostel
Hostal La Tercia
Reforma
Reforma has been called the Times Square of Mexico City, and it's easy to see why. The area is alive with activity, and its thriving business scene has turned it into one of the more upper-class areas to drink and dine. Trust me, the views from Reforma's rooftop bars are legendary for a reason.
Paseo de la Reforma is one of the most important roads in Mexico City and is the home of ciclovía, where each Sunday the road is closed to cars and is open for people to cycle, jog, roller skate, or stroll. It's also where many of the city's celebrations take place, including a New Year's Eve concert and the world-famous Dia de Muertos (Day of the Dead) parade.
If you're looking for the best places to stay in Mexico City that are in the heart of the action, Reforma might be the best option for you.
My top accommodation pics for Reforma:
Barceló Mexico Reforma
Hotel Marquis Reforma
Ire Ile My Hostel
The Best Hostels in Mexico City
Hostels often offer unbeatable value, and they're also one of the easiest ways of making new friends to split an order of tacos with. Here are the best hostels in Mexico City.
Casa Pepe is one of the best hostels in Mexico City and the nighttime city views from the rooftop bar are gorgeous. The location, which is pretty much right on Centro Historico's Zocalo Square, is unbeatable if you're in Mexico City to soak up the history and culture of this awesome city.
There are plenty of tours and activities on offer which attracts a lot of solo travelers looking for people to buddy up with, and the free buffet breakfast is a good time to get chatting with your new dorm-mates. Rooms here are spacious and comfortable, and the dorm room beds have curtains, light, and power points.
Another option for budget accommodation in Centro Historico is Mexico City Hostel. It's only a four-minute walk away from Zocalo Square and the property itself has plenty of history. Rooms are light and airy and there is plenty of space in the shared dorms.
The free breakfast is great and the shared kitchen is well equipped if you want to take a break from tacos and cook yourself dinner. The staff here are super helpful and are always on hand to help you plan trips and give recommendations.
If you're looking for a hostel in Zona Rosa, Hostal La Tercia is one of the best. Rooms are simple but clean and spacious, and the common areas are perfectly set up for meeting other travelers.
The best thing about this hostel, though, is the location. Situated just off Insurgentes, which is one of the most important roads in Mexico City, you'll be close to public transport, endless food and drink options, and excellent shopping. The famous angel statue is also only ten minutes away.
You'll find The Foodie Hostel situated in Centro Historico but tucked away from the main square. The hostel is actually situated within a gourmet market, making it an unbeatable option for foodies on a budget.
The entire hotel is very well designed and the cozy rooms with triple-height bunk beds are super stylish. Wi-Fi is strong throughout the property, making it a great place for digital nomads as well as backpackers.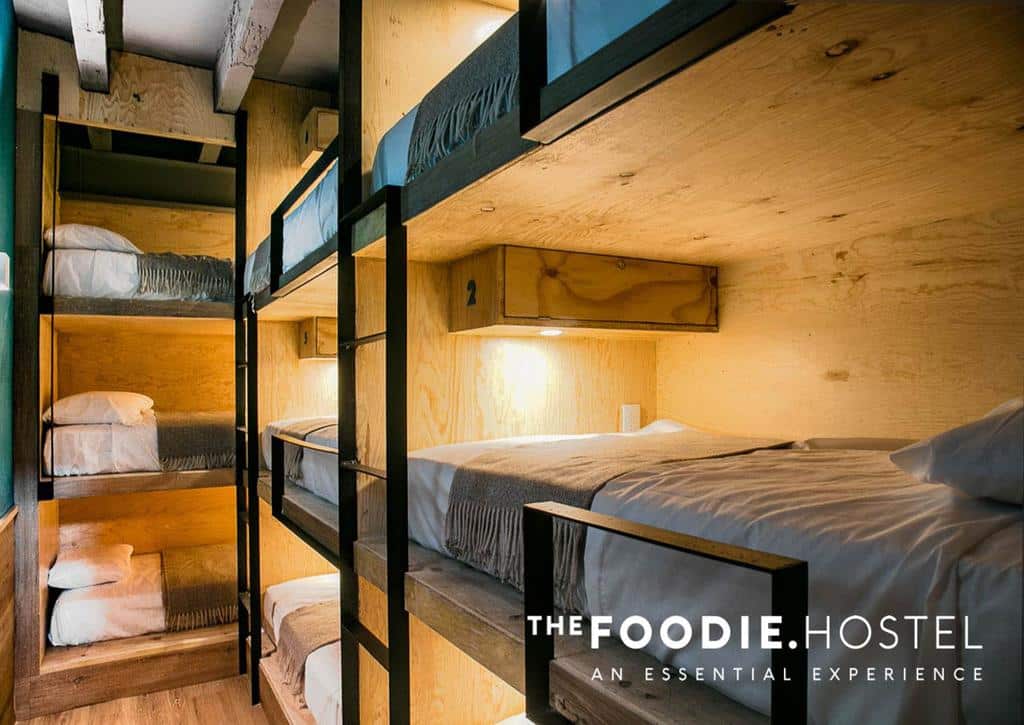 Hostel Home's claim to fame is being the first backpacker hostel in Mexico City, and it's as great now as it's always been. What makes it one of the best hostels in Roma is that perhaps the friendliest people in Mexico City work there. Staff can't do enough for you, and their warmth makes Hostel Home the perfect place to relax after a day of tourism.
Rooms are basic but clean and the location is excellent, so this would also be a good pick if you're looking for a hostel in Condesa as the two barrios are right next door to one another.
The Best Hotels to Stay in Mexico City
If you prefer a private room and a touch of luxury on your travels, Mexico City's hotels will not disappoint.
This Zona Rosa hotel is one of the best places to stay in Mexico City on a budget. Paseo de la Reforma is a short walk away, as is the business district and all its upmarket restaurants and bars. This hotel is also perfectly located for discovering Zona Rosa and maybe enjoying a night of karaoke in nearby Koreatown.
Breakfast is available for an additional price and offers a wide range of tasty options. Staff are friendly and on hand to help you plan your trip if you're not sure how to spend your days. There's also a pretty decent fitness center on-site if you want to work off all those delicious chilaquiles.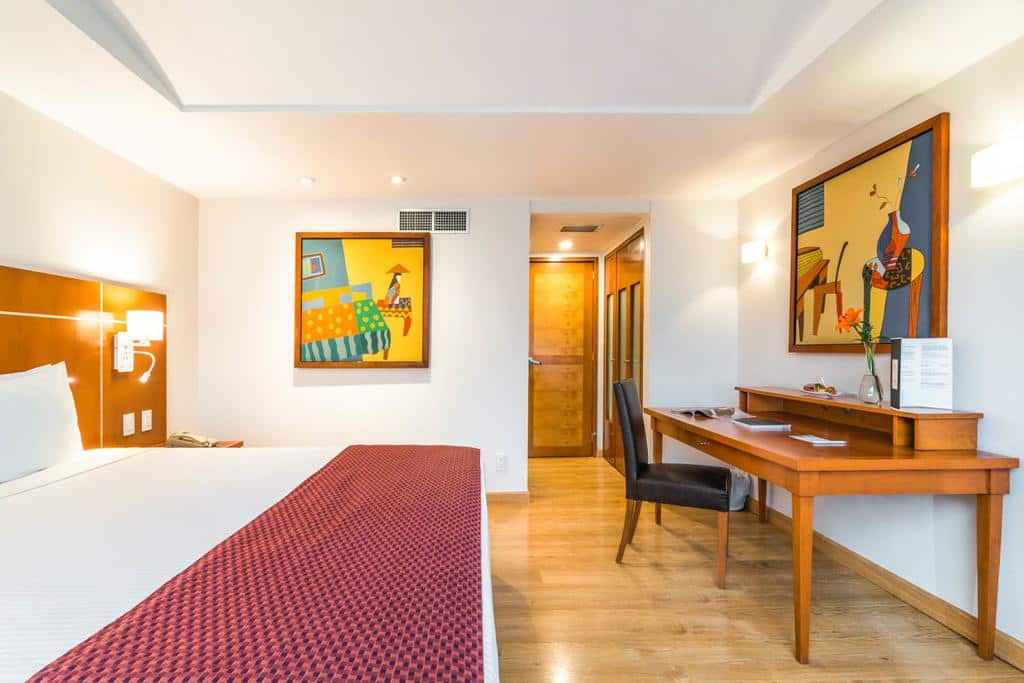 The Barceló Mexico Reforma is consistently named as one of the best hotels in Mexico City. The location is great and it's the perfect place to rest after a long day of sightseeing.
The rooms are huge and nicely designed, and there's a coffee machine and free toiletries in each one. The heated pool and spa center are gorgeous, and the bar and restaurant serve up stunning food and drink. Service throughout the hotel is impeccable, in fact: there's even a hairdresser, travel agent, and small store on-site, so you never actually have to leave the hotel (I recommend that you do, though).
Another of the best hotels in Mexico City is the Hotel Marquis. Much like The Barceló, rooms are stylish and spacious and have lots of luxury touches like a minibar and L'Occitane toiletries. There are plenty of dining options and guests can also pay extra to make use of the adult-only spa, which has killer views of Mexico City. There's a beauty salon and gym on-site, and bikes can be rented, too.
The location is also superb: Parque Chapultepec is very close, and the nearby anthropology museum is definitely worth a visit.
Other hotels worth mentioning:
Hotel Madeira
Capital O Mandarin Carton
Gran Hotel Ciudad de Mexico
Hilton Mexico City Santa Fe
The Best Boutique Hotels Mexico City
Boutique hotels are popping up all over Mexico City. Each one boasts its very own style and personality, but there are a couple that I think are particularly brilliant.
If you're looking for a boutique hotel in Polanco, I recommend Orchid House. Rooms are cozy, well equipped, and elegantly styled. The garden is a real selling point and it's nice to have somewhere green to relax and escape the chaos of Mexico City's streets.
The free breakfast is delicious and the service is faultless. If you'd like to dine out there are endless restaurants on the hotel's doorstep and the staff are happy to give recommendations and make reservations on your behalf. If you're looking for a five-star escape in the heart of upmarket Polanco, Orchid House can't be beaten.
This boutique hostel is the atmosphere of other small luxury hotels in Mexico City but with a more wallet-friendly price tag. This hostel offers adorable private rooms and bright and airy dorms with shared bathrooms. There's also a shared kitchen available to guests and a small breakfast is provided.
Located in Roma Norte, Metro Hostal is surrounded with dining options to suit every budget. There's an abundance of street food available, but there's plenty of international cuisine within walking distance, too.
Hotel Parque México is my favorite boutique hotel in La Condesa, if not all of Mexico City. Located right on Parque México, the hotel is surrounded by greenery and it's easy to forget that you're in the heart of one of the busiest cities in the world.
Rooms are bright, colorful, and have a real sense of traditional Mexican design about them. The roof terrace is beautiful and is the perfect place to eat lunch on a sunny afternoon. There's also live music four times a week.
The Coolest Hotels in Mexico City
Mexico's street cred is increasing on the daily, and as such so are the number of hip hotels in Mexico City. These are the coolest hotels in Mexico City.
As you might expect from a cool hotel, the center point of Condesa DF is the gorgeous rooftop bar where you can down mezcals-a-plenty while taking in the incredible views. A less-expected additional bonus, though, is the movie theater where you can catch a film and nurse your tequila hangover.
The bedrooms at Condesa DF have huge windows which bathe them in light, and the decor is cool and understated. There's a bar and restaurant on-site if you don't feel like going out, and service is five stars all the way. If you do venture out, Condesa DF is located on Parque España and you'll find a huge selection of places to eat and drink.
What's cooler than a glass-sided outdoor swimming pool? Nothing. And that's why Hotel Carlota needed to be on this list. This hotel is located just off Paseo de la Reforma and is seriously gorgeous. Standard rooms are well priced and feature air-conditioning, flat-screen TVs, and minibars. If you fancy an upgrade, the suites are huge and stunning.
Every little design detail has been taken care of at Hotel Carlota: from the custom-made furniture to unique artwork dotted throughout the property. The result is an ultra-modern and luxurious hotel that's also achingly cool.
Final Thoughts
Wherever you stay in Mexico City, there's no way you're not going to love it. But, choosing the right place as your home base can be the difference between a fun trip and an adventure of a lifetime. For me, though, as long as there's a good supply of mezcal and tacos nearby, I'm happy.
Also, don't forget to check out natvisa.com for an online tourist card application. This form will be needed in order to enter Mexico without any hassles.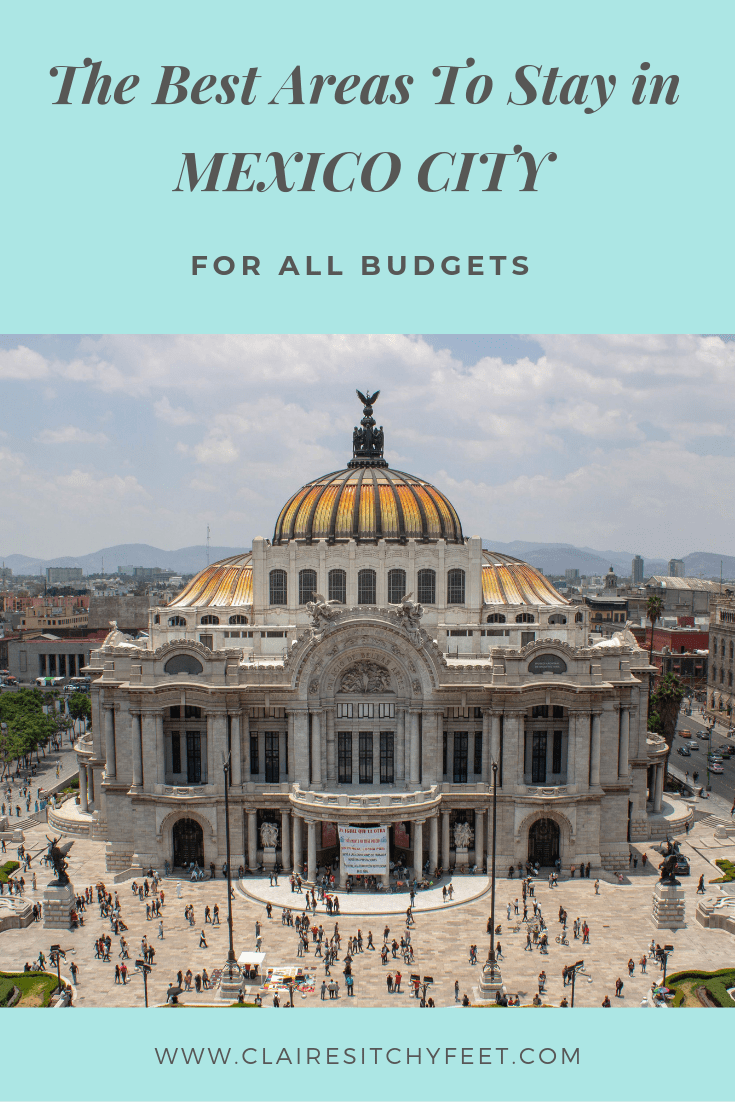 Author Bio: Sophie is a freelance writer from the north of England. She has been traveling and working in Latin America since August 2017 and is currently living in Medellin, Colombia. When she's not working you'll find her writing for her blog, Table for One, where she talks about what it's really like to travel the world as a solo woman.