Looking for some things to do in San Jose del Pacifico Oaxaca? I spent a few days here in San Jose so although I'm no expert, I've put together this quick post with a few cool things to see and do in San Jose as well as some more general information about where to stay, and how to get there.
Why do people visit San Jose del Pacifico Oaxaca
Ok, I'm going to be 100% honest with you in this post. San Jose is a small indigenous pueblo 8000ft hight in the Mexican mountains and I went to San Jose for one reason and one reason only. It's pretty much the reason most people visit San Jose del Pacifico, to go hiking.
Joking.
It was to do magic mushrooms in the mushroom capital of Mexico of course.
Quick Tip: I highly recommend booking all of your Mexico transportation with GottoGo. You can search for buses, shuttles, ferries, and Flights on their website. What I love most about them is their customer service. I know these guys personally from living in Guatemala, and they look after their customers.

If anything happens and you get delayed and miss your bus, you can just call them, and they are always there to help. If you book through them, you will pay a little more than booking in person at the bus station. But it's worth it for the ease and security. Click here to search for transportation in Mexico.
Doing Magic Mushrooms in San Jose del Pacifico Mexico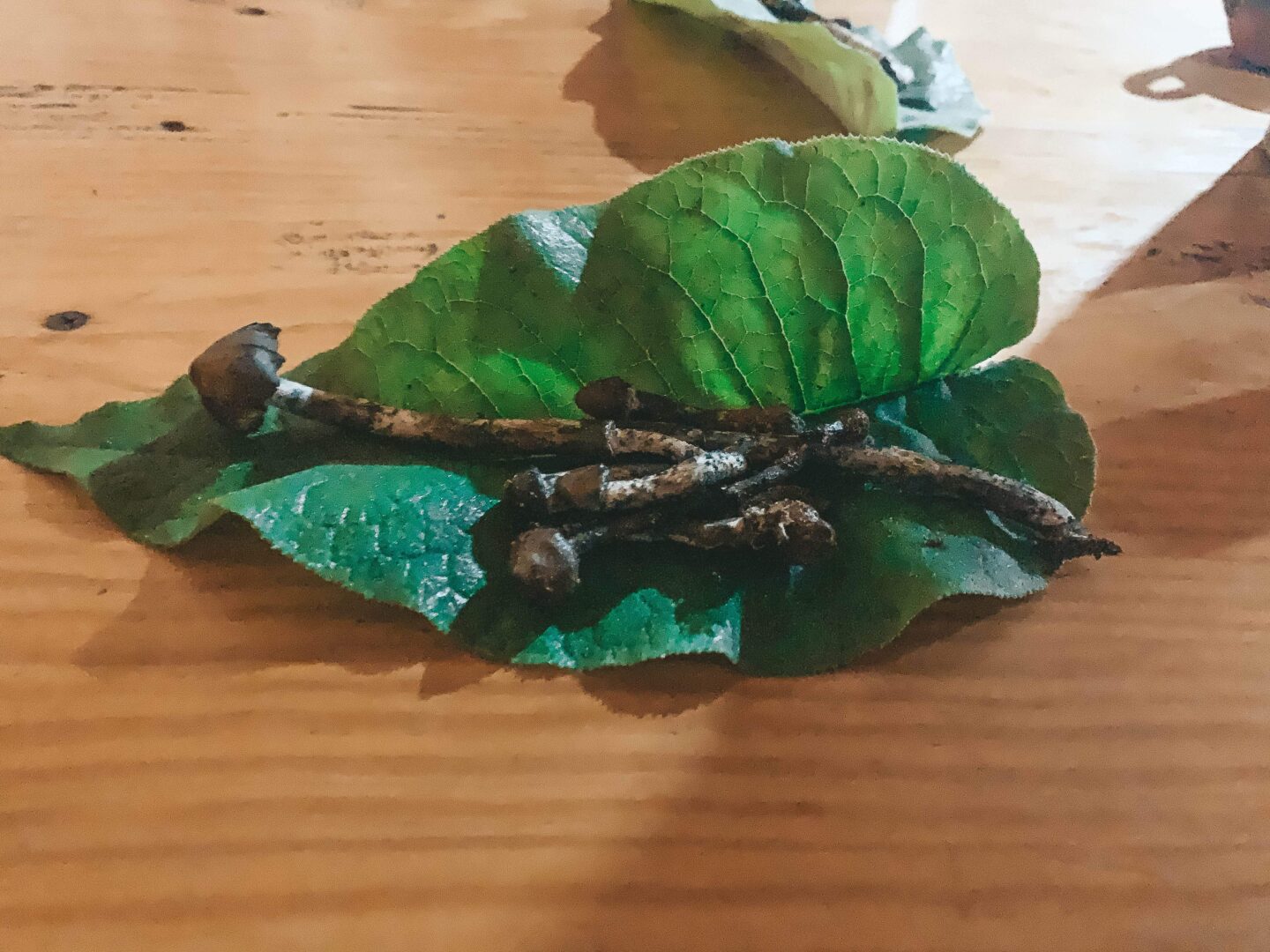 To tell the truth, when my friends suggested going to San Jose I had no idea that it was the Mushroom Capital of Mexico. I didn't even know that magic mushrooms in Mexico were a big thing. I thought it was more of a Guatemalan thing. Anyway, San Jose is the mushroom capital of Mexico, and so even though you absolutely don't have to do magic mushrooms in San Jose, it would be a shame not to, right?
One of the first things I noticed in San Jose was that magic mushroom taking is not a secret. In fact, the entire town is full of mushroom art, and literally every store, cafe, and hostel in town has a sign telling you that you can buy mushrooms from them. In fact, I paid for mine using my debit card!
So don't worry about it being a seedy thing, it's not. Mushrooms are sacred here and part of traditional ceremonies.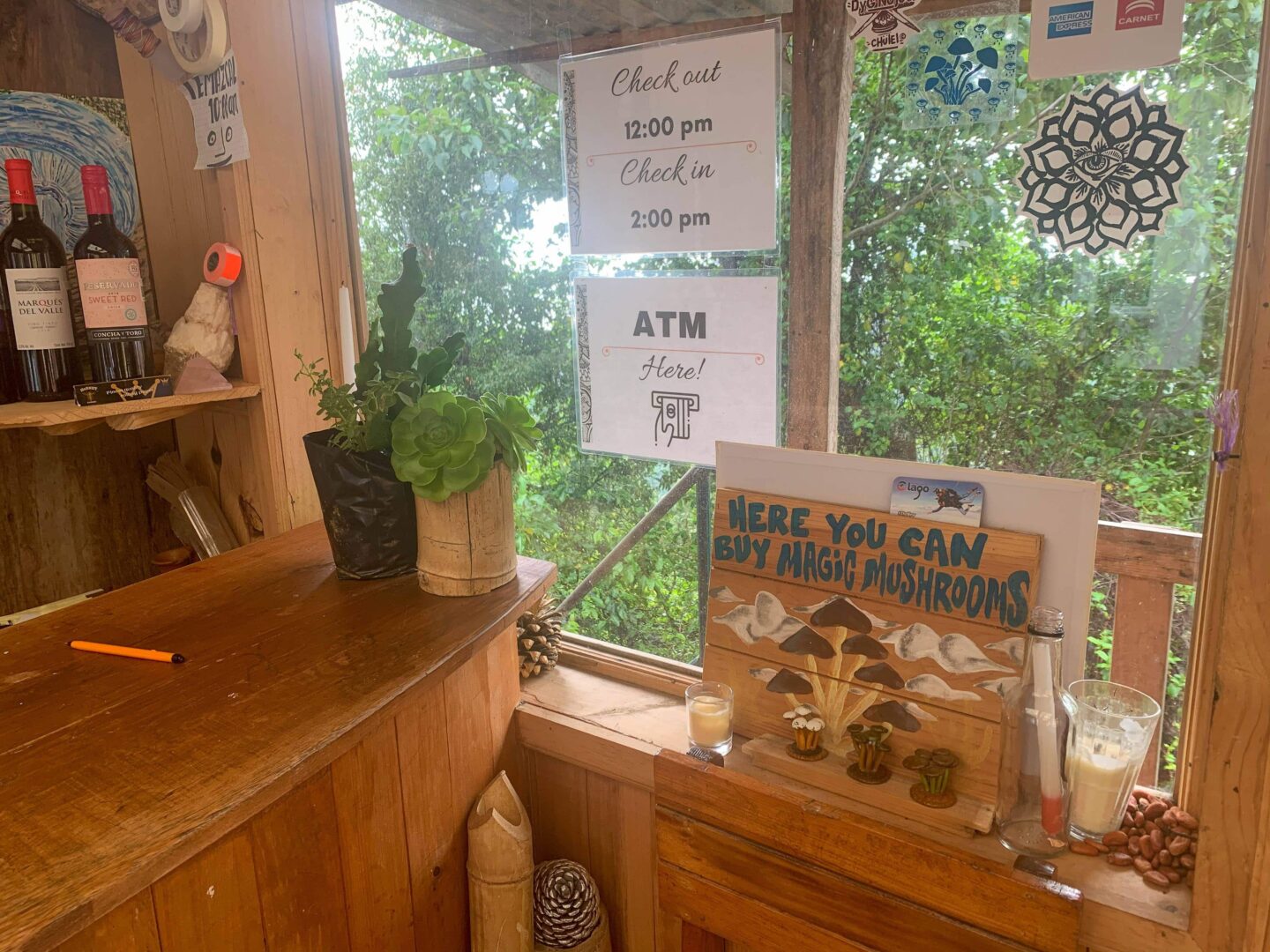 You have a few options for taking hongos here:
Now if I had been traveling solo I would have picked option 1 or 2, but as I was with a group and I just happened to be the only person who hadn't taken mushroom before we kept it low key and just bought the mushrooms from our hostel and then settled down in our (pretty trippy) accommodation. Trisha (the legend) has a magic mushroom Spotify playlist all ready to go. So we bought some coke to wash down the (awful tasting) hongos, I'm so glad we did this as you aren't supposed to wash them and the mud was pretty gross.
We paid $300 pesos each for 7 mushrooms (1 full trip). As a first-timer I was a little nervous about taking too much so I just ate 4 (as advised by the mushroom man) and to be honest although it was fine, I think 3 would have been fine for me.
I'm going to write about my mushroom experience soon… but if you are interested in doing Ayahuasca in Mexico, read this. I also can't recommend doing Kambo in Mexico enough either.
Did You Get Travel Insurance Yet?

The Insurance companies I recommend are Hey Mondo, Safety Wing, and Travel Insurance Master

Hey Mondo is great if you are looking for a great value flexible policy. They offer single-trip cover, annual multi-trip cover, and long-term travel cover. Safety Wing is great value, with monthly coverage starting at $39. It's super easy to use, and it just renews each month. I currently use them as they offer me free cover for my son as part of my policy. I also use Travel Insurance Master for short trips.

Read my full travel insurance post here, where I go into detail about all companies.
Other things to do in San Jose del Pacifico Oaxaca
Hiking
So there is actually some nice hiking in San Jose apparently. I didn't get a chance to do any of it because it literally rained the entire time I was there so I barely left our Cabana. If you want to do the hiking trails then the best thing to do is speak to your accommodation hosts about it. Most of them are weather dependent so they can advise you on the best routes and even hook you up with a local guide if you need one.
Temazcal
Now, this I did do! There are a lot of Temazcals in San Jose. We did one close to my friend's Cabana and although it only cost $200 pesos, I'm not sure I would recommend it, especially if it's your first time in a Temazcal as they pretty much just left us in there alone.
There are lots of different options to choose from so pick one that includes a shaman leading the ceremony if you want to full Mexican Temazcal experience. Again, ask in your accommodation who they recommend.
Spending the day in bed reading
If you go during the rainy season (also mushroom season) then take lots of books with you and be prepared to spend a lot of time indoors trying to stay warm. I pretty much spent the entire day laying in bed reading my book… it was bliss. Well, it would have been if I hadn't been so cold!
Yoga
There is a nice yoga studio in San Jose del Pacifico, sadly it was closed due to COVID19 while I was there. But it's up by La Cumbre hostel if you want to check it out. They do lots of different holistic things there so check out their timetable once they are open again. So, don't forget to take your travel yoga mat with you!
Looking for a yoga retreat in Mexico? Read this.
Is there an ATM in San Jose?
Just a little note about money in San Jose. There are no cash machines or banks in San Jose. And most places will charge you an extra 5% if you want to pay by card. We did not know this and it cost us because no one in our group had cash and so we had no choice but to pay the 5% fees all the time. Do yourself a favor and make sure you have plenty of cash on you!
Where to stay in San Jose Oaxaca
While in San Jose I stayed in Cabañas La Cumbre San Jose del Pacifico. It was pretty cool and had a cheap place to eat up there. But it's uphill from the town so be prepared to walk uphill or take a Tuk Tuk. They actually sell mushrooms there and were really helpful talking me through how much I should take as a first-timer etc.
Negatives were that the guy who works there got super aggressive with my friend when we were checking out, banging on our door, and shouting at him as we were questioning our bill. It all felt pretty sketchy even though it turned out we were in the wrong the guy was super aggressive and it really put me off the place.
It was also cold and damp in our cabaña, so if you are going during the rainy season I strongly suggest staying somewhere warmer. They also have terrible wifi and I couldn't get hardly any phone signal up there. You can book through Airbnb or just turn up.
My friend stayed in these Cabañas which seemed to be in a better location (no uphill hiking needed), far warmer, and the wifi actually worked! It was a little more expensive but well worth it. You can also buy the mushrooms from the guy at the Temazcal close to the accommodation.
It's also worth mentioning that a lot of accommodation in San Jose isn't on booking.com. If you don't mind not pre-booking it's not a bad idea to just turn up and then find something. You are probably more likely to get a better deal. But of course, there are no guarantees!
Also, if you don't want to risk being without wifi then make sure you take a wifi device with you.
How to get to San Jose del Pacifico Oaxaca
Ok, so this is the tricky part. If you don't mind driving then the best way to see the entire state of Oaxaca is by renting a car and driving, that's what we did. But if you don't want to drive then it's the bus for you my friend and you can come from one of two directions.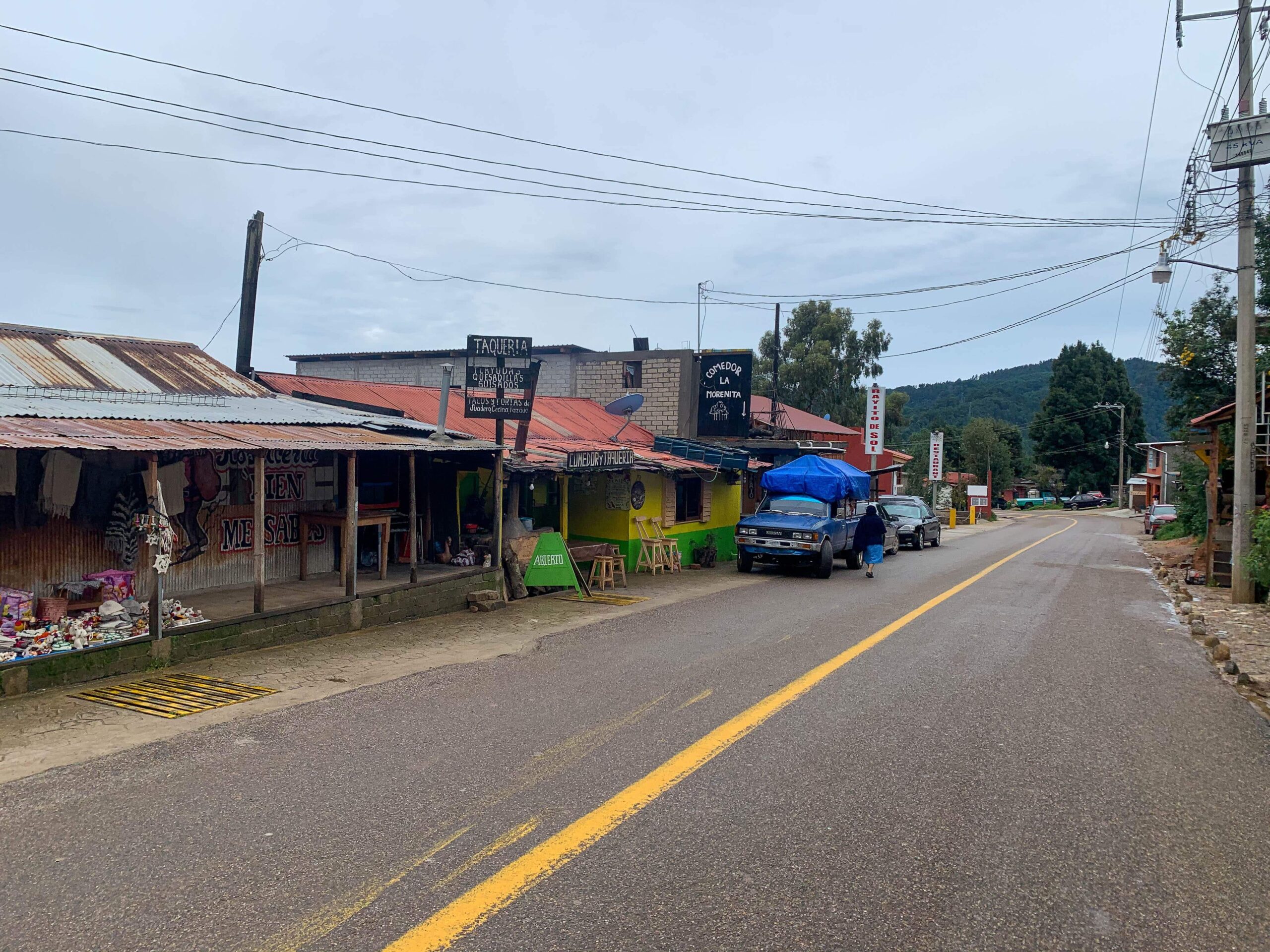 How to get to San Jose del Pacifico Oaxaca from Oaxaca City
You can either fly or get the bus into Oaxaca City and from there you will need to find your way to the bus (minivan) that is also known as a "vomit van" I'll leave the reasoning to your imagination. I will also strongly recommend taking some motion sickness drugs and sitting towards the front. Also, make sure you have all your valuables in your daypack, as your backpack will probably end up on the roof…
The company you want is called Eclipse 70 and you will find the bus stop on Armenta with Lopez 504 in central Oaxaca City. The buses run pretty frequently so no need to pre-book.
The cost is around $100 pesos and the rid will take 3-3.5 hours.
Alternatively, you can travel with Lineas Unidas who run that same route, at the same price. It's located at Bustamante 601.
How to get to San Jose from Puerto Escondido (or anywhere on the Oaxaca coast)
To get to San Jose from Puerto Escondido or anywhere else on the coast you will first need to make your way to Pochutla. It's the same two companies who run this route Lineas Unidas and Eclipse 70.
In all honesty, the best thing to do when you are on the coast is to ask some local people. The guys in your accommodation will know the best way to get there and be able to help you out with the most up-to-date information.
The Best Time to Visit San Jose del Pasifico
Wondering when to visit San Jose del Pacifico? Not in September, which is when I went! I'd strongly recommend January to May, or October to December. December will likely be a bit busy, but any other time it should be pretty dry. Of course, the good thing about visiting in the rainy season, as I did, is that it's peak mushroom season. But honestly, I still would avoid it.
Next time I'm going in January!