Itinerary for Europe trip will be very important if you've been thinking about backpacking around Europe, such as Eastern Europe. But, aren't sure where to start, this 4 week European road trip itinerary will cover everything you need to make the best Europe itinerary. When it comes to the best Europe itinerary, 10 days or around 2 week europe trip is the minimum length of time I'd recommend spending in this beautiful region, though you could easily spend more than 2 weeks in Europe, 4 weeks in Europe would be a way much better option.
Europe itinerary for the Eastern area highlights all the best countries and destinations to visit as you backpack Eastern Europe. You could even split this guide into multiple Eastern Europe trip itinerary if you plan to take several trips or spend more than two week Europe trip to go backpacking in Eastern Europe. Whether you want 2 week Europe itinerary, 3 weeks in Europe itinerary, or 4 week Europe itinerary, this Europe itinerary guide has it all.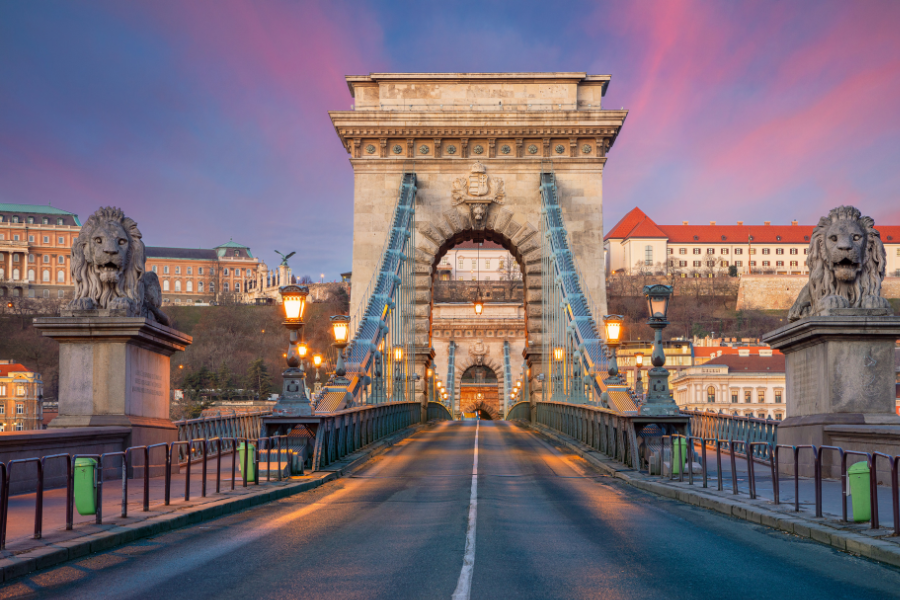 Did You Get Travel Insurance Yet?

The Insurance companies I recommend are Hey Mondo, Safety Wing, and Travel Insurance Master

Hey Mondo is great if you are looking for a great value flexible policy. They offer single-trip cover, annual multi-trip cover, and long-term travel cover. Safety Wing is great value, with monthly coverage starting at $39. It's super easy to use, and it just renews each month. I currently use them as they offer me free cover for my son as part of my policy. I also use Travel Insurance Master for short trips.

Read my full travel insurance post here, where I go into detail about all companies.
4 Week Backpacking Itinerary Eastern Europe
Week 1: Poland and Czech Republic
Week 2: Slovakia and Hungary
Week 3: Romania and Bulgaria
Week 4: Serbia and Croatia
Traveling To and Around Eastern Europe
This itinerary for Europe trip will definitely include Warsaw, Poland, the starting point of this Eastern European itinerary. Warsaw can easily be reached via plane thanks to the city's two major airports: Warsaw Chopin Airport and Warsaw-Modlin Mazovia Airport. Direct flights to Warsaw are available from a number of major cities throughout the United States and Europe.
If you're planning a Europe trip itinerary for 4 weeks or maybe you have one month Europe itinerary, Warsaw's excellent flight connections from various major cities in the United States and Europe ensure a smooth start to your trip.
Having itinerary for Europe trip will show you that traveling throughout Eastern Europe is straightforward for backpackers because most cities can be reached via train or bus. You'll also have the option to fly into a few destinations featured on this 4 week European itinerary of Eastern Europe, so you can plan the perfect trip to fit your travel preferences.
Quick Tip: Book accommodation, tours, and transport ahead of time online to save money and stress.
Best Europe Tours: Click here to check out the top Europe tours
Best Europe Accommodation: Click here to check out the best accommodation in Europe
Best Europe Transport: Click here to book a bus, ferry, or train in Europe
1 Week Europe Itinerary: Poland and Czech Republic
Start by adding Poland and Czech to your list of Europe Itinerary. Your 1 week Europe trip will start with a backpacking adventure exploring Poland and the Czech Republic. Poland is easy to travel to from the U.S. and other European countries, making it the perfect place to kick off your trip.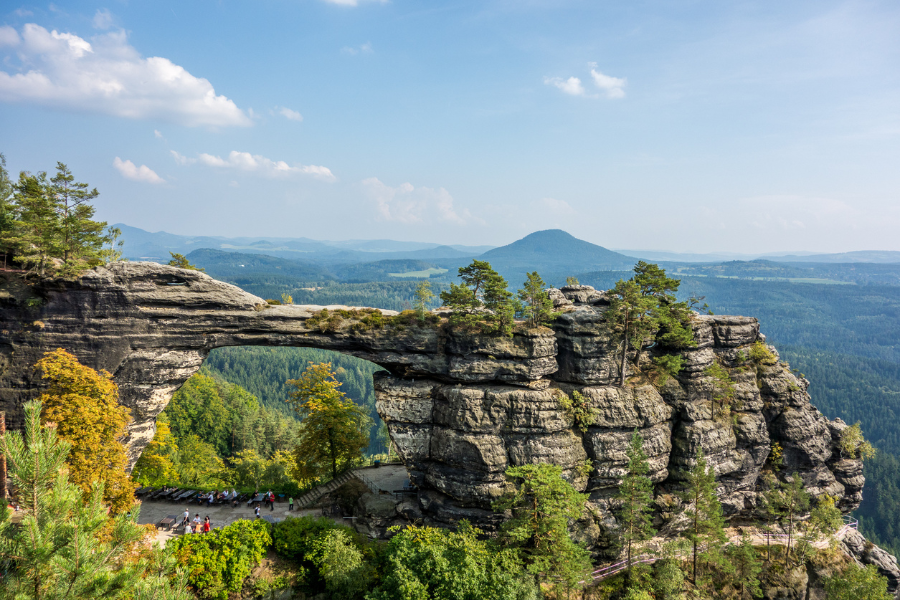 Days 1-3: Warsaw, Poland
Start your 1 week Europe trip with a backpacking trip in Warsaw, Poland's capital and largest city. Warsaw is full of history and museums, so you'll have plenty to see and do during your 3 days in town.
It is always a good idea to include your European trip itinerary with a museum such as The National Museum in Warsaw, which is one of the largest museums in Poland, and you could spend an entire day strolling through all the exhibits. Check out my Solo Guide to Warsaw for more ideas.
Days 4-5: Krakow, Poland
Your itinerary for Europe trip would not be complete without Poland. From Warsaw, continue your Eastern Europe interrail route with a train ride to the southern Poland city of Krakow, located just above the Czech Republic border. Krakow is famous for its medieval architecture and historical sites, like Rynek Glówny and St. Mary's Basilica, which are centuries old. 2 days is the perfect amount of time to visit Krakow's top attractions.
Days 6-7: Prague, Czech Republic
Next, take a train or bus to Prague, the capital of the Czech Republic. Prague is sometimes called the "city of a hundred spires" and is well-known for its 10th-century Old Town Square, Charles Bridge, and vibrant nightlife.
Your 1 week Europe trip might not be enough but spending the remainder of week 1 touring the city's Gothic churches and medieval buildings will be a thrilling adventure! Don't forget to hit the town after dark for drinks and dancing. My Solo Girl's Guide to Prague is full of recommendations for things to see and do that you can add to your Europe itinerary for 1 week.
Quick Tip: Wondering where to stay in Poland & Prague? Check out these options!
Motel One Warsaw-Chopin
Hotel 32 Kraków Old Town
The Julius Prague
2 Week Europe Itinerary: Slovakia and Hungary
Got more days and interested in a two week Europe trip? Week 2 of your backpacking itinerary for Eastern Europe will take you to Slovakia and Hungary, which is the dreamy destination for your 2 week Europe trip. These are two highly underrated Eastern European destinations that are convenient for backpackers to visit and tour.
Days 1-2: Bratislava, Slovakia
The best 2 week Europe itinerary by train will include the capital city of Slovakia, Bratislava, which can be easily reached via train from Prague. This town is located on the banks of the Danube River, near the Austria and Hungary border. From the pedestrian-only old town full of bustling restaurants to the imposing Bratislava Castle perched atop a hill overlooking the city, there's much to discover in this Slovakian locale. A 2-day trip is ideal for visiting the town's top landmarks and sampling some of the area's delicious local cuisines.
💡Quick Tip
View my full Europe packing guide here including a downloadable checklist. And check out my Europe Essentials shopping list here.
Days 3-5: Budapest, Hungary
After touring Bratislava in your 2 week Europe trip, take a train to Budapest, the artsy capital city of Hungary. Known for its churches and palaces dating back to the 13th century, Budapest has a rich and unique local culture. Budapest boasts a large number of thermal baths, making it the perfect destination for a spa getaway.
Your 2 weeks in Europe will not be complete without Budapest. There is also a lively bar scene in Budapest where you can enjoy the company of locals and fellow backpackers. During your time in Budapest, take a day trip to Szentendre or Esztergom, two charming Hungarian villages full of colorful architecture and picturesque cityscapes. Find more suggestions in this Budapest 2 Day Itinerary.
Days 6-7: Debrecen, Hungary
Wrap up your 2 week trip to Europe with a stay in Debrecen, the second-largest city in Hungary. Debrecen is one of Hungary's top cultural hubs, home to striking examples of Hungarian architecture and museums packed with local artifacts. Debrecen is a great Eastern Europe backpacking destination if you love history and art.
Quick Tip: Wondering where to stay in Slovakia & Hungary? Check out these options!
SKARITZ Hotel & Residence
The Amberlyn Suite Hotel
Régi Posta Étterem és Fogadó
3 Week Europe Itinerary: Romania and Bulgaria
Want it to be 3 week Europe trip instead? This 3 weeks in Europe itinerary for Eastern Europe focuses on the countries of Romania and Bulgaria. These are two must-visit Eastern Europe destinations known for their rich histories and natural beauty.
Days 1-3: Cluj-Napoca, Romania
Continue your 3 week Europe trip by embarking on a flight or train ride to the Romanian city of Cluj-Napoca. Considered the unofficial capital of Romania's Transylvania region, Cluj-Napoca features dramatic Gothic architecture in its city squares, churches, and museums. The city also contains a number of beautiful public parks and nature areas where backpackers can get up close and personal with a variety of local plants and wildlife. 3 days is the perfect amount of time to tour the top highlights of Cluj-Napoca.
Days 4-5: Brasov, Romania
This 3 week Europe itinerary will not forget another popular destination in Romania, which is Brasov. A beautiful town tucked among the Carpathian Mountains. Brasov is an easy addition to your interrail Eastern Europe trip since it's a quick train ride from Cluj-Napoca. With medieval fortresses and churches scattering the streets of Brasov, you'll feel as though you've been transported back in time.
When you have Europe Itinerary 3 weeks, you better not miss out on the city's old town district which is full of winding cobblestone streets and baroque-style buildings, creating a picture-perfect backdrop for tourists to explore. 2 days should be plenty of time to visit Brasov's top sights and activities.
Days 6-7: Sofia, Bulgaria
Sofia, the capital of Bulgaria, is just a quick train or bus ride from Brasov and a must-visit location when planning itinerary for Europe trip and backpacking in Eastern Europe. The city can trace its history back over 2,000 years and boasts incredible museums and Byzantine churches. Greek, Roman, Ottoman, and Soviet influences can be found throughout Sofia's attractions, making it a one-of-a-kind cultural center. Nature lovers visiting Sofia will also enjoy the town's lush parks and gardens. You can visit most of Sofia's most popular landmarks over 2 to 3 days.
Feel like you need more destinations for your 3 weeks in Europe? Visit my Solo Girl's Guide to Sofia which highlights the city's best attractions.
Quick Tip: Wondering where to stay in Romania & Bulgaria? Check out these options!
Campeador Inn
Pensiunea GreenHill
City Avenue Hotel by HMG
4 Week Europe Itinerary: Serbia and Croatia
This backpacking Europe itinerary in 4 weeks around Eastern Europe is reaching the end which you can spend by exploring Serbia and Croatia. Lovers of history, art, food, and the outdoors will have a great time exploring these Eastern European countries. Check out the final 4 week Europe itinerary below!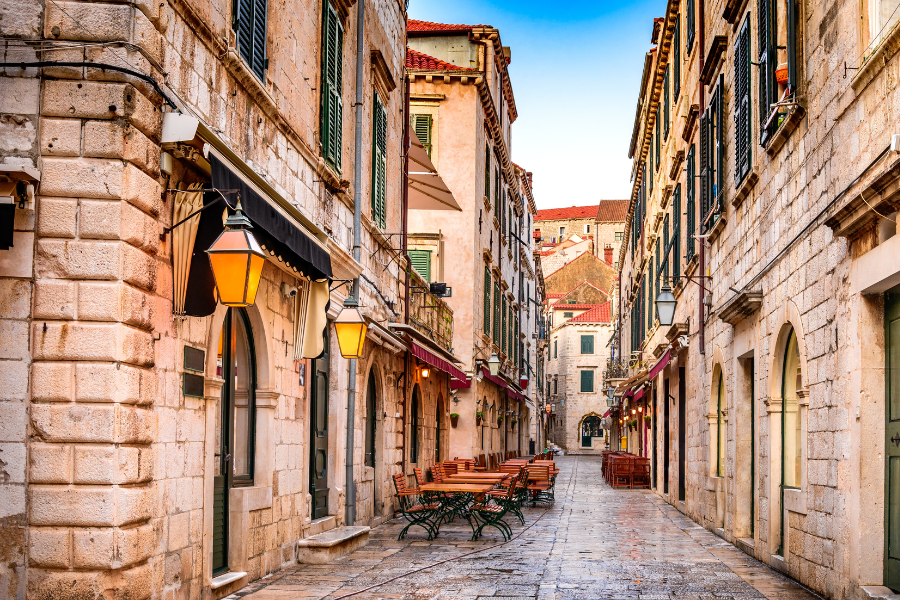 Days 1-3: Belgrade, Serbia
The 4 week European itinerary consists of Serbia, Croatia, and Belgrade which is a great city to start in. If you're looking for Europe itinerary for 4 weeks by train, don't worry! You can reach Serbia's capital via train from Sofia, and I recommend allotting 3 days to see all the top can't-miss Belgrade sights.
Whether you're a history buff, shopaholic, or late-night party animal, Belgrade has something for everyone to enjoy. An imposing fortress dominates this Serbian city while bustling museums, markets, bars, and restaurants line the streets. No matter the time of day, there's always something fun and exciting to do in Belgrade.
Days 4-5: Zagreb, Croatia
Your Europe trip itinerary in 4 weeks by train will take you to Zagreb, the capital of Croatia. This trip can also be taken by bus. Zagreb is known for being incredibly pedestrian-friendly, with endless cafes, shops, and art galleries scattered throughout the city streets. Seemingly countless examples of classic Gothic and Hungarian architecture can be found in Zagreb, and there's no shortage of museums to learn about local history. 2 days should be plenty of time to tour this vibrant Croatian town.
Days 6-7: Plitvice Lakes National Park
The last destination from this Eastern Europe itinerary for 4 weeks is Plitvice Lakes National Park, just a quick bus ride from Zagreb. This stunning natural area is the largest national park in Croatia and is famous for its strikingly blue lakes and waterfalls. There are a number of walkways and hiking trails that allow backpackers to explore this beautiful landscape over the course of 1 to 2 days.
Quick Tip: Wondering where to stay in Croatia & Serbia? Check out these options!
LDS Hotel Belgrade
Timeout Heritage Hotel Zagreb
Plitvice Streaming
Eastern European Travel Guide Planning
🧳 Any recommendations on what I should pack for Europe?
Yes! I have created a whole packing guide to Europe which you can read here and you can also check out my packing list for Europe on Amazon here.
👩‍⚕️ What is the best insurance to have while traveling?
I recommend using Heymondo for a great value policy. The app also offers you 24/7 Dr Chat. For Digital Nomads check out SafetyWing digital nomad insurance. I have also written a blog post covering all my recommended travel insurance here
✈️ Any flight recommendations?
WayAWay offers you cheap flights with cashback. You can use this code CLAIRE22 to get 10% off. Otherwise, Skyscanner or Expedia are my go-to flight searching platforms.
🎫 Where can I buy tickets for museums, attractions, and tours in Europe?
I recommend either Viator or GetYour Guide. They have a lot of options available!
🚗 Where can I book rental cars or private transportation?
I strongly recommend using RentalCars. They are available in more than 60.000 locations and customer service support in more than 40 languages.
📱What do you use for internet connection while traveling?
I'm a big fan of personal WiFi devices and they have saved my ass so many times when traveling. I wrote a full review of the top travel WiFi devices you can read here. I personally use GlocalMe as I can either pop in a physical sim card or use their local carrier.
With regards to my phone connection, I use e-sims while traveling, so rather than having to swap out my regular sim card I can download the app and buy a virtual sim card. I recommend using either Airhub or Alosim. Both have great coverage of multiple countries and are very easy to use.
🛏️ What is the best platform to use for booking accommodation?
The 3 best platforms that I normally use are Booking.com, Hotels.com, and Expedia. They offer great deals and multiple options. I always check all three to be sure of the best deals.
🛅 Do you have any luggage recommendations for traveling?
I do have a complete list of the best packing and luggage products that I recommend, you can check the list here. I'm currently traveling with this suitcase and this backpack.
The form you have selected does not exist.
Backpacking Itinerary for Eastern Europe: Final Thoughts
Eastern Europe is ideal for backpackers who want to tour some of Europe's most historic and culturally significant places. Regardless of how much time you have to spare for a backpacking Eastern Europe adventure, this itinerary can easily be customized to fit your travel needs and preferences. I hope this travel itinerary for Eastern Europe inspires you to plan a trip soon!
Pin for later