The UK is a backpacker's dream. Fascinating history, rolling green hills, and world-leading culture combine to make a fun adventure with something for every traveler.
As native Brit, I grew up in the UK and have been lucky enough to travel extensively in my home country. Its relatively compact size makes backpacking a breeze: journey times are short and cities are well connected by public transport so you can see a lot no matter how much time you have for your trip.
If you're planning a trip to the UK, here's the ultimate backpacking UK road trip itinerary.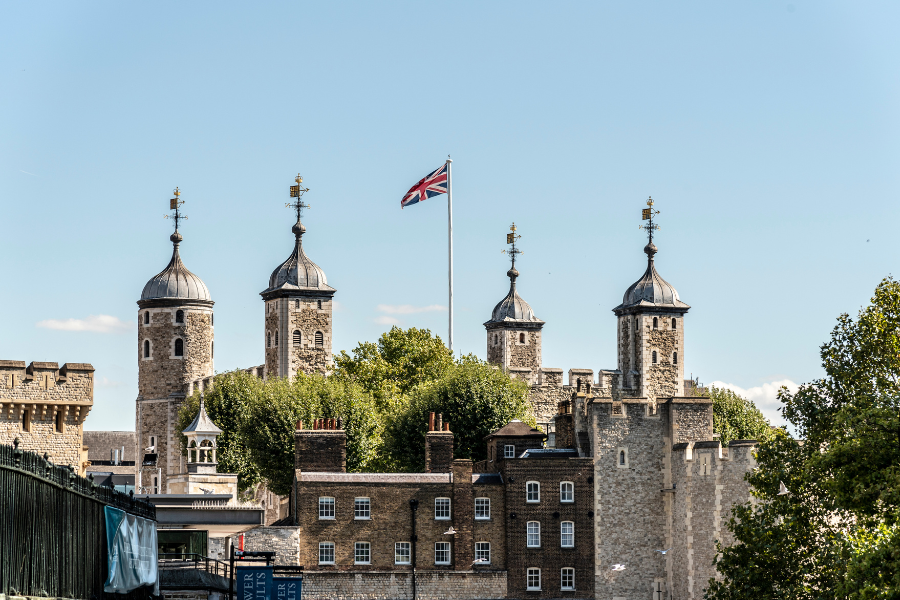 Did You Get Travel Insurance Yet?

If 2020 taught us anything, it's that you need to be prepared for anything!

The Insurance companies I personally recommend are Hey Mondo, Passport Nomads, Safety Wing, and Travel Insurance Master

Hey Mondo is great if you are looking for a great value flexible policy. They offer single-trip cover, annual multi-trip cover, and long-term travel cover.

Passport Nomads provides the most comprehensive cover for Digital Nomads. If you find yourself in need of medical care you just contact them and they will pre-load your card with the funds to cover your treatment, meaning you won't need to pay out of pocket and then put in a claim later.

Safety Wing is great value with monthly cover starting at $39. It's super easy to use and it just renews each month. I currently use them as they offer me free cover for my son as part of my policy.

I also use Travel Insurance Master for short trips.

Read my full travel insurance post here where I go into detail about all 4 companies.
Getting Around the UK
Train and bus travel is a popular way of backpacking England and beyond thanks to the extensive network and relatively short travel times. The National Rail website is your go-to for planning and booking train travel. Prices can be high the closer you get to your travel date, so book in advance where possible. A cheaper alternative is to travel by coach. Services like MegaBus offer journeys from London to many parts of England, Wales, and Scotland and a ticket can cost less than £10 for some destinations.
For visits to smaller villages and national parks, local bus services are the best way to travel around England and the rest of the nation. Much of the UK also has access to Uber, and shared bicycle and electric scooter services operate in the majority of larger cities, too.
Flying is also an option if you're short on time and want to cover greater distances without spending a day on a train or a bus. Ryanair, EasyJet, and British Airways are three of the main airlines operating domestic flights in the UK. If you're including Northern Ireland on your trip, taking the ferry is a fun alternative to flying.
For a true UK roadtrip experience you could also look into hiring a car if budget is less of a consideration. This will give you easy access to the best of the UK without needing to plan ahead as much. Just remember, we drive on the left side of the road here!
The Best UK Roadtrip Ideas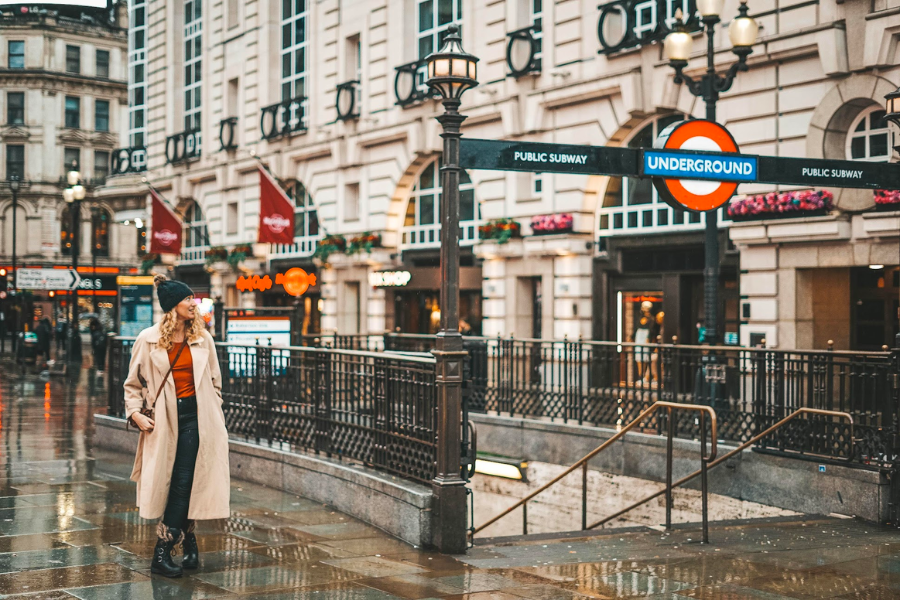 Most travelers fly into one of London's airports so trips will typically kick off from there. However, there are major airports throughout the country so you can pretty much start your travels wherever you like.
In terms of the best time to go to the UK, every season has its benefit:
Spring – see this green country in bloom as days get longer and drier. Camping and hiking are popular activities during this time, and you'll find lots of people out enjoying the countryside after a long winter indoors. This is my favorite time to do some traveling in the UK.
Summer – Brits love summertime because, for us, it means picnics, pub gardens, and daylight that lasts until 10 pm. This is also the best time to check out one of our many beaches (and try our famous seaside fish and chips).
Fall – the entire country turns amber as leaves fall and the temperatures drop. The nights start drawing in and rain is frequent. If you're the best time to enjoy our endless city parks, museums, and galleries, or to cozy up in a cafe with a good book, this is it.
Winter – winters in the UK are pretty mild, but we do get some snow (especially in the north). This is the best time for pub lunches in front of roaring fireplaces, seeing spectacular frost-covered scenery, and doing a spot of holiday shopping.
From north to south, my UK itineraries cover the following places:
UK Itinerary 4 Weeks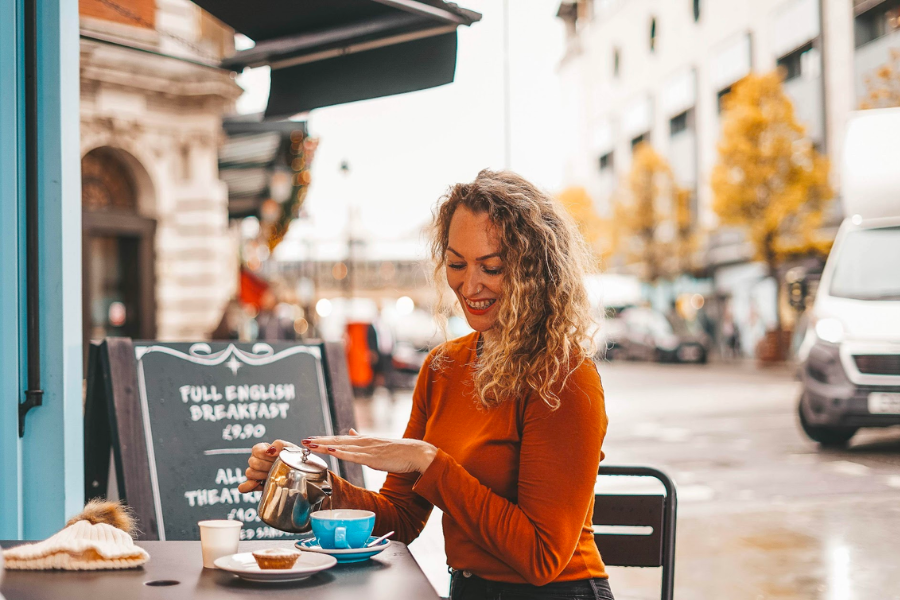 A month is enough time to see the very best of Britain. This 4-week road trip in UK itinerary takes in all four countries that make up the UK and could be extended to include southwest England and/or North Wales.
London (5 days)
Bristol (1 day)
South Wales (3 days)
Yorkshire (4 days)
The Lake District (4 days)
Scotland (10 days)
Northern Ireland (4 days)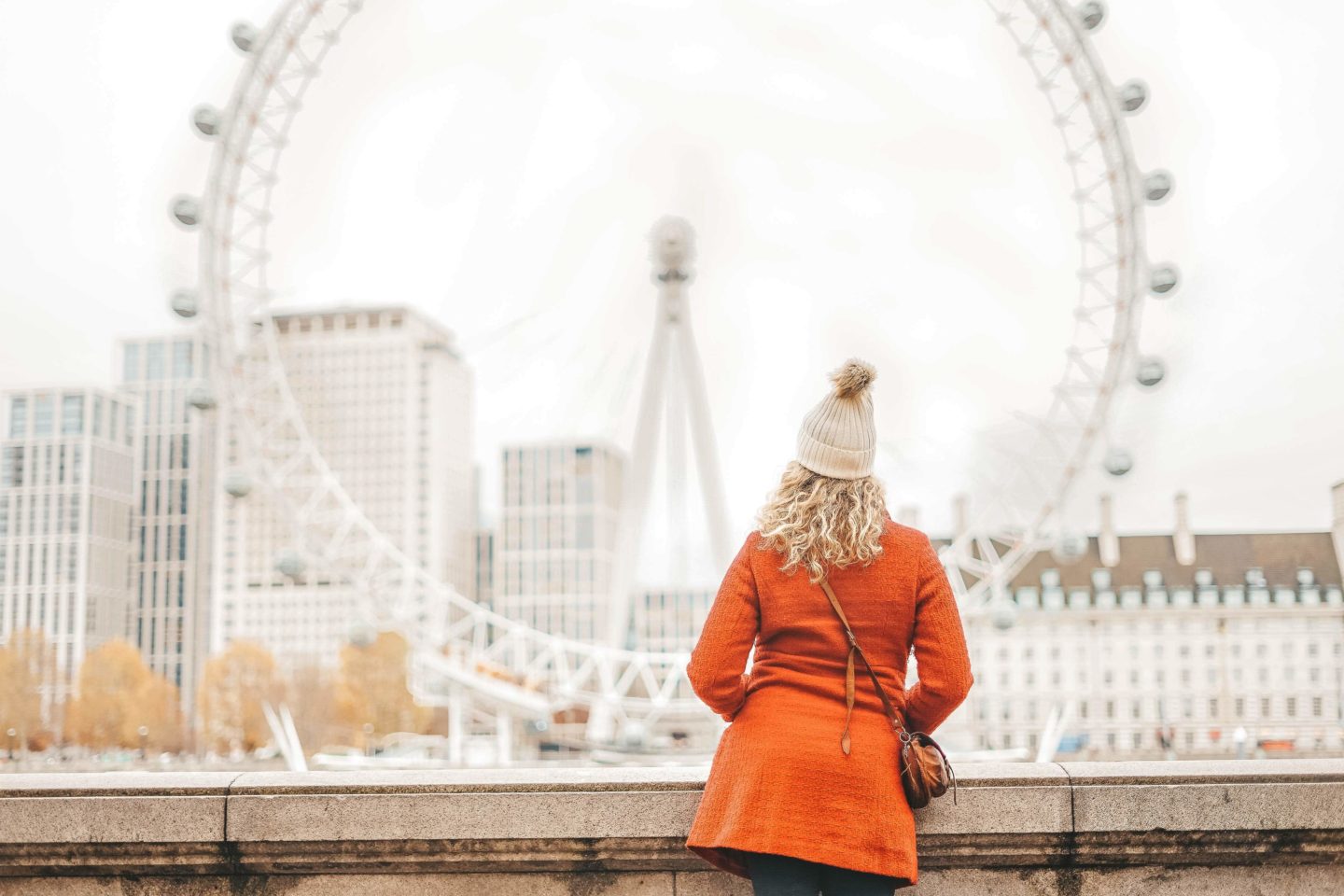 This London to Edinburgh road trip and beyond starts in England's capital and gives you enough time to see the city and take some day trips. See the one-week itinerary for my most-loved day trip ideas. From London, head to South Wales with a pit stop in Bristol to hunt down some of legendary artist Banksey's most famous street art pieces in his home city. Start your Wales trip by spending a few days in the capital city of Cardiff before heading into the Brecon Beacons National Park for a dose of the Welsh countryside.
Next, make the trek up to Yorkshire to explore some of the UK's best cities. York is steeped in history, Harrogate is my favorite place for a stroll and an afternoon tea, and Leeds is home to some of the best shopping, dining, and live music and theater in the country. The Yorkshire Dales make a great gateway to the Lake District National Park where you should spend a few days tackling peaks and enjoying some proper English pubs.
Head north of the border to explore the beautiful city of Edinburgh before journeying to the highlands to explore Glencoe and Inverness – bonus points if you spot the Loch Ness Monster. Head back down to Glasgow for a fun-packed weekend of music, food, and culture, before hopping on a flight to Belfast. Check out the Titanic museum, visit a castle or two, and make sure you make time for some selfies at Giant's Causeway.
UK Itinerary 3 Weeks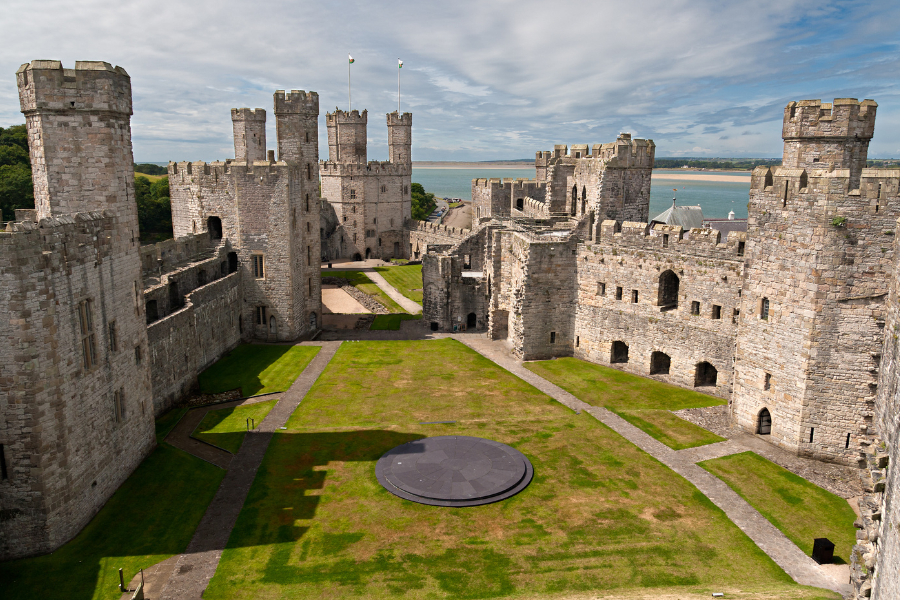 My three-week itinerary takes in Wales, the northwest and midlands of England, giving you access to mountains, music, and a glimpse into the can't-beat culture of northern England.
Manchester (4 days)
Liverpool (3 days)
North Wales (7 days)
Chester (2 days)
The Peak District (5 days)
Fly into Manchester to start your epic northern adventure. Catch a football (soccer) match to see British culture at its most raucous, and have a taste of Manchester's famous music scene by catching a gig at one of the many live venues. The city also has some fantastic museums if you're hungry for culture, as well as a vibrant global food scene if you're hungry for actual food.
Next, head to Liverpool, home of The Beatles. Hang out on the vibrant Victorian waterfront where you'll find lots of food, drink, and entertainment options. Tate Liverpool and the Beatles Story are just two of many museums and galleries worth checking out.
Wales is a place that deserves as much time as possible to explore, but you can take in the country's northern highlights in under a week. Head to Snowdonia National Park and climb Mount Snowdon, or take the train up to the peak if you want the views without the hard work. Llandudno is a cute resort town that comes alive during summer and is a perfect spot to relax for a couple of days after Snowdonia. Make sure you check out at least one of Wales' incredible castles while you're there: Conway and Caernarfon are two of my favorites.
Head back into England by way of Chester and its fantastic zoo, before traveling to the Peak District National Park for a few days of hiking and camping. Within this national park, you'll find picturesque villages like Castleton and Bakewell where you can enjoy afternoon tea, a cracking Sunday lunch, and the opportunity to pick up some cute souvenirs.
2 Weeks in UK Itinerary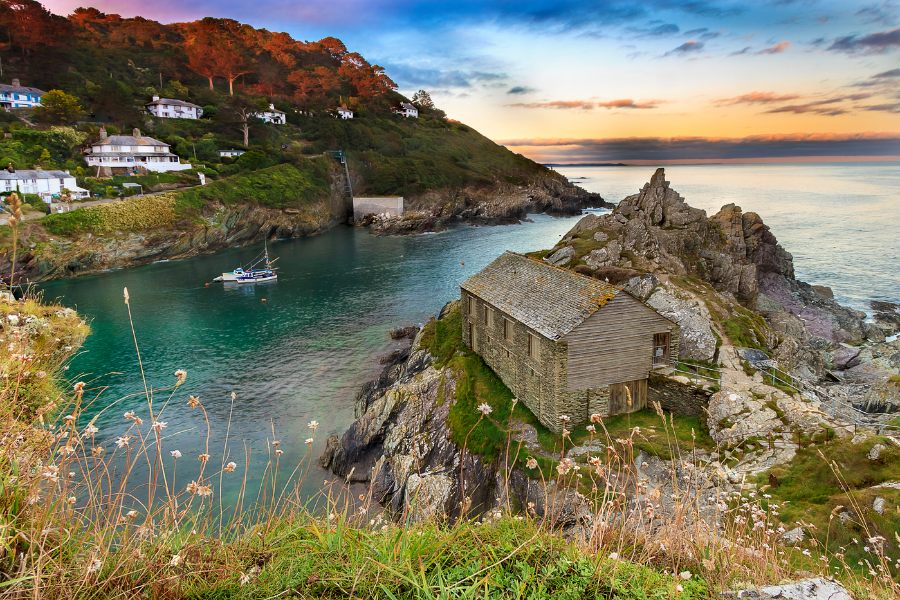 This two-week South England road trip itinerary takes in the best of southern England. It Starts in London and then heads south to Cornwall before looping back up to the capital by way of Devon.
London (6 days)
Cornwall (4 days)
Devon (4 days)
You could spend the entire two weeks in London without getting bored, but six days give you plenty of time to see the main tourist attractions. London is also a great jumping-off point for day trips to nearby attractions including Brighton, Oxford, and Stratford-upon-Avon.
Next on this southern England itinerary, take a stunning London to Cornwall road trip (or train/bus journey if that's how you're traveling). This scenic part of the country is known for its fabulous beaches, spectacular scenery, and the Cornish pasty (a pastry traditionally filled with meat and potatoes. Check out The Eden Project which is the biggest indoor rainforest, eat world-class seafood in Padstow, and take selfies at Land's End, the most western tip of the UK. For surfers, don't miss Newquay and its epic breaks.
Devon is north of Cornwall and offers visitors some of the UK's best beaches, cities, and countryside. This gorgeous country is home to Dartmoor National Park, the historic Cathedral city of Exeter, and the quaint seaside town of Woolacombe.
1 Week in England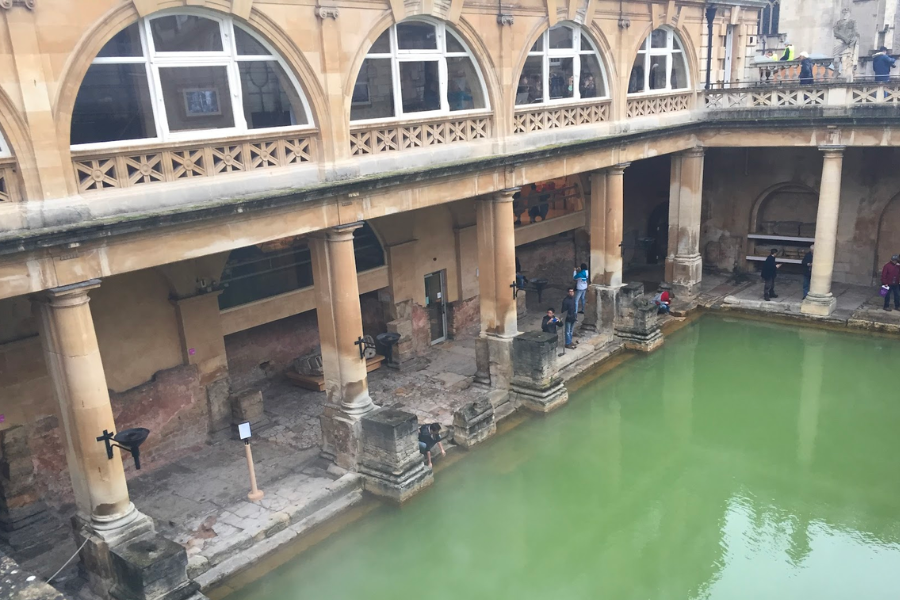 One week of backpacking in England gives you the perfect amount of time to explore London and really get under the skin of the capital city. Spending one week here also gives you plenty of time for day trips. Here are some of my favorite short trips from London:
Bath – visit Roman baths and marvel at ancient architecture. Make like the Romans and book a spa day, or head to Sally Lunn's Teahouse to sample a delicious Sally Lunn Bun, a Bath version of a traditional English cream tea.
Brighton – Brighton is the LGBTQ+ capital of the UK and is one of the best coastal destinations in the country. Stroll the pier and play traditional seaside games, shop for bohemian trinkets in The Lanes, or relax on the beach with a cone of chips.
Oxford – this university city is only an hour from London and is packed with history, museums, and some of England's most beautiful churches. Be sure to check out Blenheim Palace.
Stratford-Upon-Avon – this market town is best known for being the birthplace of William Shakespeare. You can visit his house and learn about his life as the world's most famous playwright.
Looking for somewhere to stay? Check out these hotel recommendations!
London
Best Western Northfields Ealing Hotel
Bristol
South Wales
Yorkshire
Scotland
Northern Ireland
Manchester
Liverpool
Dream Apartments Silkhouse Court Liverpool
North Wales
Chester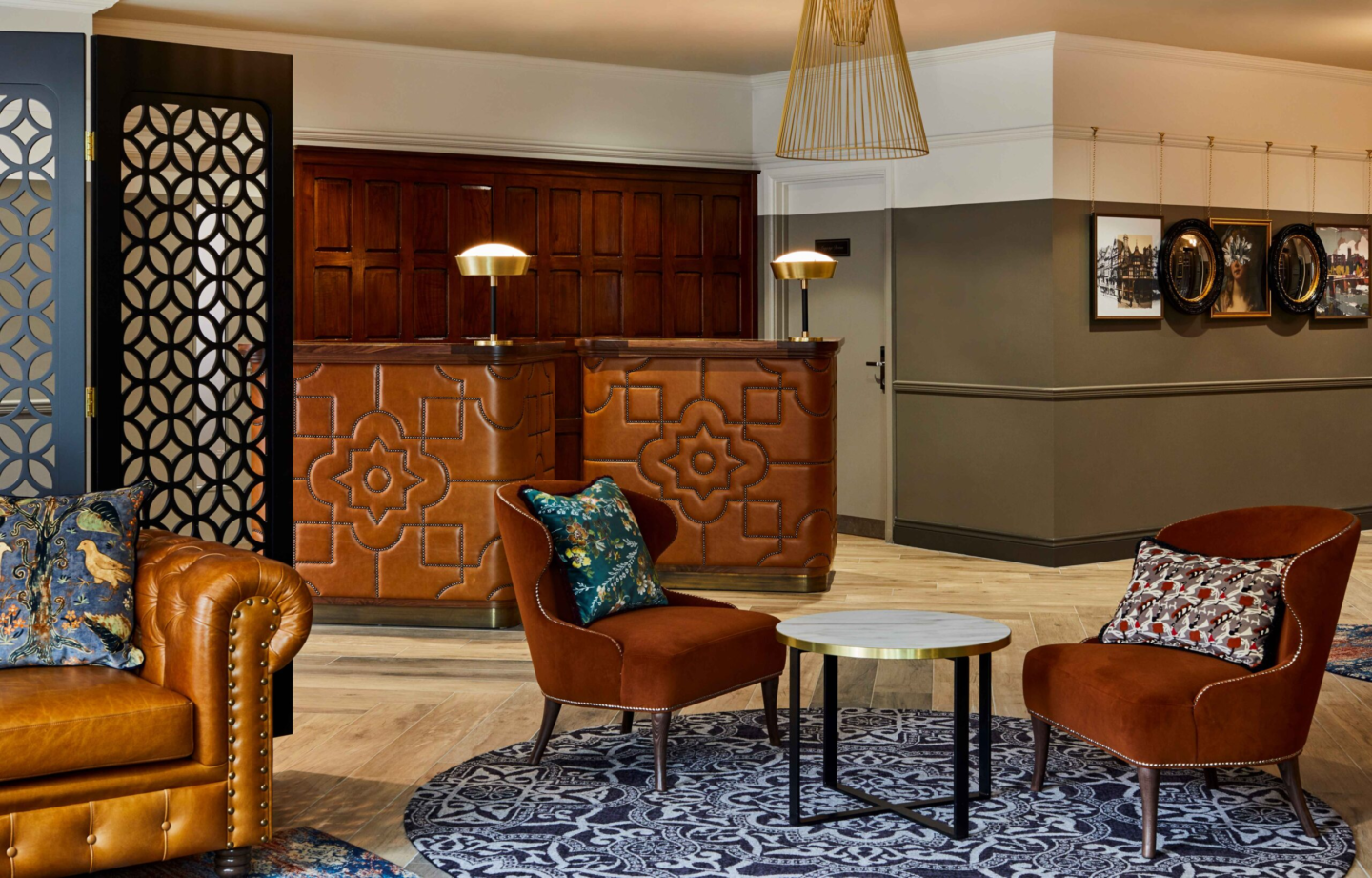 Check out my recommendation here
The Peak District
Peak District, The Greyhound Inn, Warslow circa 1750
Cornwall
Devon
The Mole Resort at Highbullen Hotel
Bath
Check out my recommendation here
Brighton
Oxford
The Randolph Hotel, by Graduate Hotels
Stratford-Upon-Avon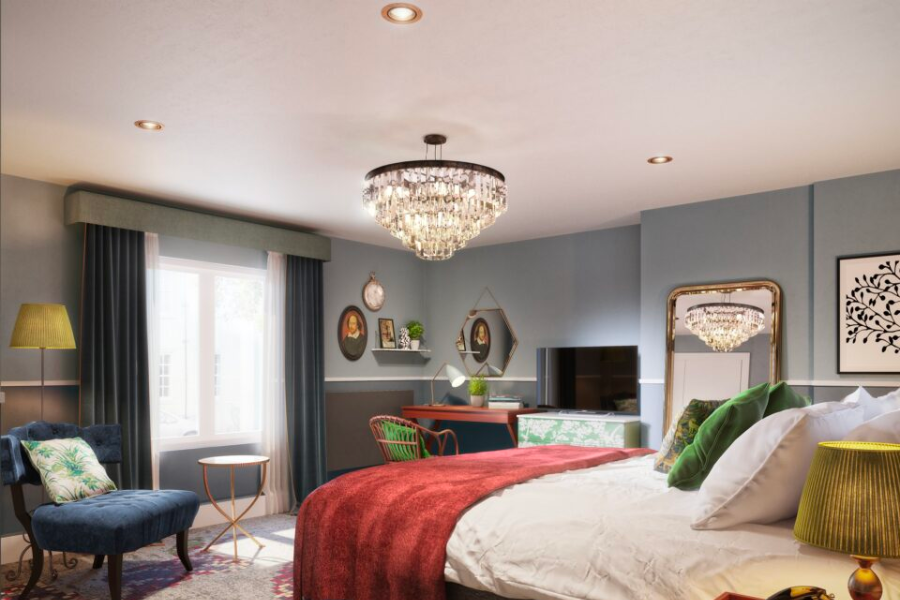 Check out my recommendation here
Final Thoughts – The Ultimate Backpacking UK Roadtrip Itinerary
As you can see, the UK is a diverse and fascinating place with plenty to see and do. Whether you have a short time or a long time available, my UK road trip ideas are perfect for making the most of every day in the UK.
Author's Bio
Sophie is a writer from the north of England. She's been working and living as a digital nomad since 2017 and splits her time between the UK and overseas. When she's not busy running her marketing agency, Good Egg, you'll find her hiking, reading, or continuing her quest to find the world's best Negroni. Find out more about her here.
Pin for later