If you are thinking of becoming a Digital Nomad, but you aren't sure what kind of work you could do. The most common route, if English is your first language, is to go down the teaching English online route. Teaching English online isn't for everyone and there are big pros and cons. But I can safely say it has been one of my better career moves, especially if you have some of the best headsets for online teaching at your disposal.
In this post about teaching English online I'm going to cover:
What qualifications you need

The pros and cons of teaching English online

Where you can find online teaching jobs

The different kind of companies and jobs you can find

Information to help you through the interview process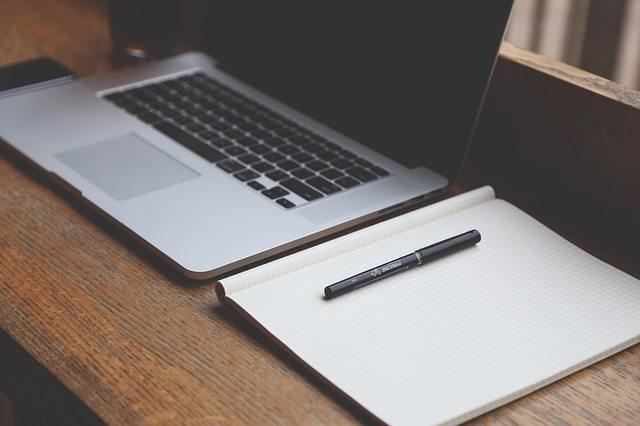 What qualifications you need to teach English online
Almost all companies want you to have a TEFL or TESOL qualification as a minimum with a reputable TEFL Academy. Many also require a university degree, in any subject.
To give yourself the best chance you should have a TEFL qualification, a degree, and be an English native speaker. If you also have experience teaching you should have no problem getting a job! it's actually really easy to get this qualification as most online TEFL courses don't require any in-person elements so you can do the qualification wherever you are in the world. The course I did, did have an in-person classroom element but to be honest, it didn't really make much difference if you are planning on just teaching online. My course was more geared towards people teaching English in classrooms.
What I would say though is that you will get a better rate of pay and be more likely to secure a decent job with a qualification. Plus if the company you end up working for doesn't have a training program you are going to be on a very steep learning curve!
The pros and cons of teaching English online
There are some obvious pros and cons of teaching English online if you want to be location independent. There are also some not-so-obvious ones! I can only talk from my personal experience so please keep that in mind.
The Time Difference
For over a year I taught Chinese children under 12 online. They were in China, I was in Colombia… That's a 13 hour time difference. Although the hours were terrible I found that most of the better online teaching jobs were teaching children in China, so you need to be mindful of the time difference. My hours were generally between 5 am and 8 am Monday to Sunday with extra hours on a Friday and Saturday evening. Now this worked for me as I didn't mind getting up at 4:30 am a few days a week and I loved that I finished work by 8:10 so I had the rest of the day to myself.
If you aren't a morning person though, this would be hell! I mostly lived in a warm country, but when I was living up in the (cold) mountains these early mornings were NOT fun!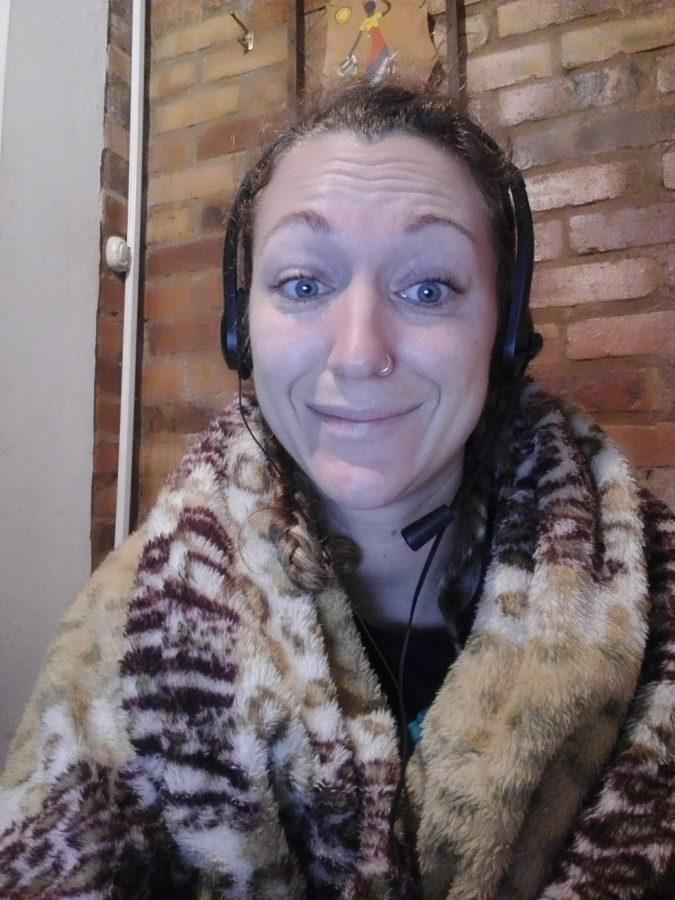 Props and Planning
When I took the job I was already on the road and traveling in a Spanish-speaking country. I have looked everywhere but I haven't been able to find any decent flashcards or props! Then there is the problem of space. As any nomad will know space is gold. So the last thing I want to do is fill up my backpack with finger puppets and decks of flashcards!
Many of the companies, especially if you are teaching children will expect you to have props. At the very least you will need a whiteboard.

So how to get around this one? I have had to start collecting some very economical props. In my 'teacher's kit,' I have an A4 size whiteboard plus a few pens. Some reusable stickers (to stick on the said whiteboard), a pack of flashcards (I made them myself and had them laminated for me so they travel well), and anything else I can find in my backpack (a fan, a cap, and some sunglasses normally do well haha). This stuff doesn't take up much room at all and I use all of it every time I teach so it is well worth space in my backpack. I also have the obligatory headset and a backup webcam.
Internet Speed and Reliability
This is a huge one. Before I started teaching online I would just rock up to any old hostel and get the cheapest bed in a dorm room. Not when you are teaching! When teaching you will have to pre-book somewhere after checking out booking.com for any internet issues. Sometimes I would even email the accommodation to ask how their internet is. You will also need a private room with a desk ideally… although one place I stayed I had to make do with the bed!
You will also need to have a backup just in case you get into a tight spot with WiFi. I would strongly recommend investing in a mobile WiFi hotspot if you decide to teach online.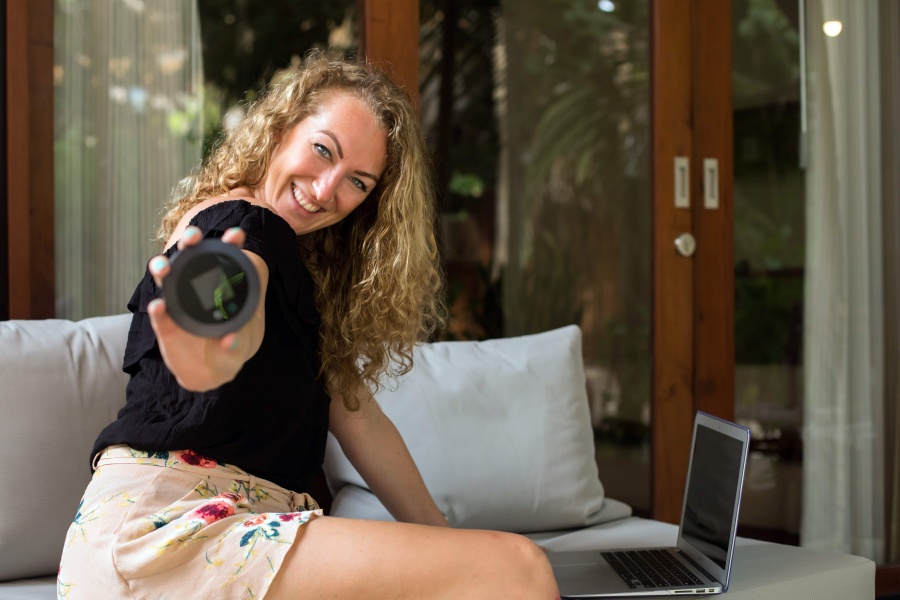 The one good thing about the unsociable work hours was that not many people are streaming videos and using up all of the bandwidth at 5 am so I was pretty safe. Teaching English online means you will have to plan your moves around your classes. The company I worked for was very strict about time off and canceling classes.
Getting Students
This can be a real issue working for most companies. I was lucky that I got a job with DaDaABC. From week 1 I had a full schedule! After 3 weeks I was fully booked for my contract hours AND working overtime. I average 20 hours per week right now and I could do more if I wanted to. What makes DaDaABC different is that you are under a contract.
If I didn't have a student, as long as I was logged on and at my computer during my contract hours, they paid me half pay!
It makes no sense for them to have you sat there earning money for nothing, so they made sure I had student's booked in.
I also signed up for a few platforms where you set up a profile and then students contact you and arrange lessons… I got nothing but some creepy messages from guys. I know some people who have had success. But the pay isn't that great as a new teacher and you have to do all of the planning yourself. You also have to spend a long time logged on to these platforms in hope of getting students.
Contracted hours v's no contracted hours
I have touched on this above but I think it needs more detail.
With contracted hours you have set hours where you have to be online teaching each week. Companies do not like you taking time off or canceling. So if you commit to these hours you really do have to do them. They will book your students in all you have to do is be online in your contracted time slots.
The pros:
You will get more or less a set wage each month and will have regular students from the start. This means decent money pretty quickly. You also know exactly where you are so you can plan everything else around it.
The cons:
These companies do not like you to change your hours or take any time off. So think very carefully before signing anything. I signed up for 3 days a week and I wish I had only signed up for 2. There was always the option for me to take on extra hours, but it was impossible for me to work less. This really impacted my ability to do long excursions into the Amazon or traveling on certain days. That being said I got a pretty decent bonus for not taking any time off and not being late for my classes. The bonus was a big pull for me!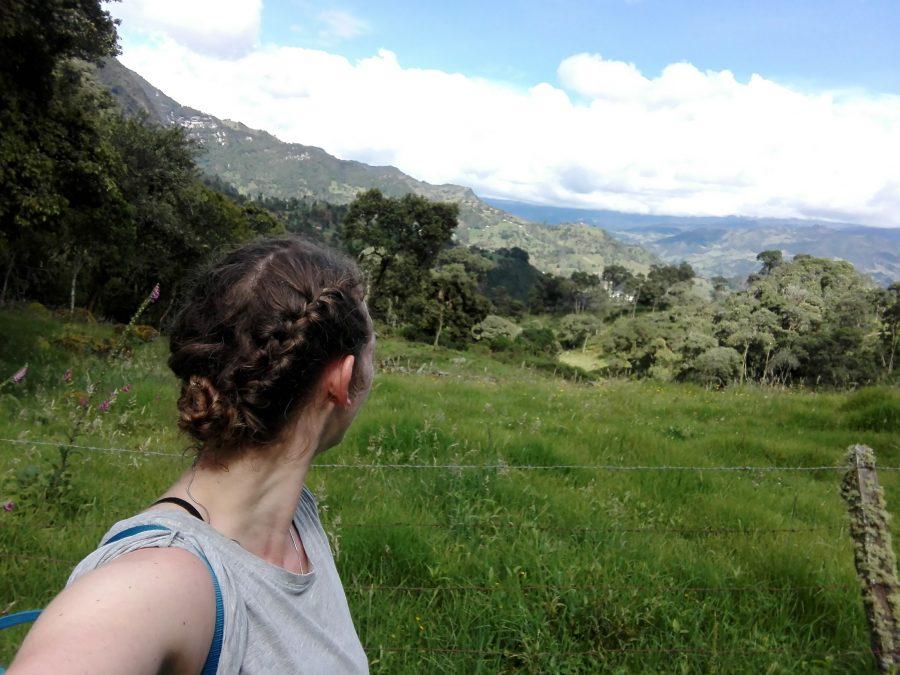 Where you can find online teaching jobs
The place I had the most success with is actually LinkedIn! Most of the reputable companies are on there and a few actually contacted me. You will also find a lot of vacancies on the job search platform Jooble. Failing that TEFL also has a jobs board you can access here and Facebook has a ton of groups for ESL teachers:
Home-based ESL Online Teachers
Types of companies you can teach English online with
There are a lot! But they can fit into a few categories
1. Companies who will contact you and pay you a fixed wage
I have spoken about this type of company above. The company I work for DaDaABC does this and in my opinion, it is the best type of company to work for as you will be guaranteed a wage.
2. Companies who will ask you to set your hours but won't contract you and will only pay you when you teach
This is the category many of the companies fall into. They will ask you to tell them what hours you can work and then you will be expected to be on standby for those hours but won't necessarily get any students booked in. They do tend to be more flexible and may allow you to change your hours. So if you don't need a steady wage and would prefer more flexibility then this would be the best way to go.
3. Companies who act as a 3rd party and ask you to create a profile but you are in charge of booking
I know people who do really well for these platforms. But they are all experienced teachers with a proven track record. You have to work pretty hard and plan all of your lessons, plus you will need to manage your own diary. For many, you will be able to fix your hourly rate. This can make it a very competitive market. If you are experienced in teaching online then this may be a good option for you. I wouldn't recommend for new, or inexperienced teachers.
Information to help you through the online teaching interview process
My first interview was a total disaster! Many of the companies will interview over skype or zoom and it will be in 2 parts.
Part 1- standard interview

Part 2 – they will ask you to call back and they will pretend to be a child and you have to teach them… it really is as weird as it sounds…
The better companies will send you course material to teach before the interview so you can prep. Other companies will give you a spec with what they want you to teach. For example, a 37-year-old female who is A2 and needs English for business. You will then be expected to prep a lesson and fake teach it.
Whatever the process if you have no ESL experience and have never taught online before you are going to have to do some serious prep!
Here are a few YouTube videos to help you teach English online:
My feedback from my first interview was that I could have used props, google translate, done a shared screen to show images and videos or sent links on the chat. So obvious! But I had no idea I was even allowed to do that. They didn't tell me I could so I assumed I couldn't.
The thing I loved about the DaDaABC interview what that once I had passed the interview part they gave me a trial class with an actual child! His name was Bob and he was 5. They made me watch some training videos first, and I was able to go in and see the courseware before so I felt well prepared. A member of their HR team watched the class and as long as you do well you will be offered a job. It was by far the best interview process I did. So much better than teaching a 43-year-old man pretending to be a 5-year-old girl…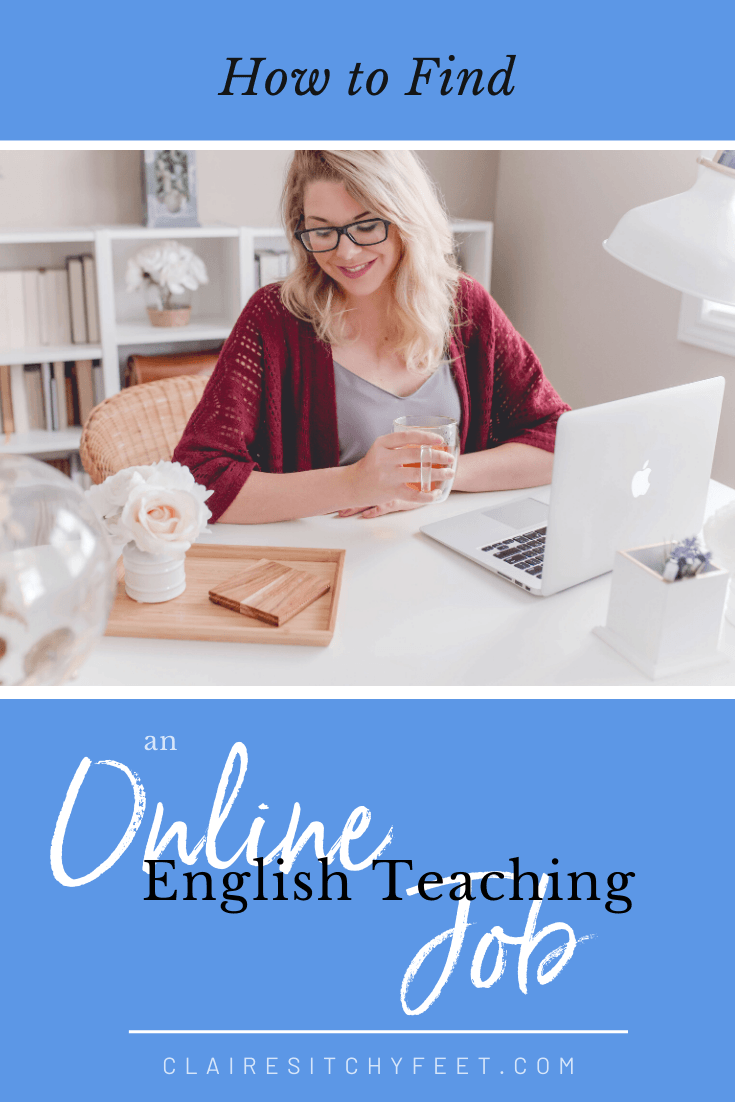 Final Thoughts
I hope you have found this article useful. Please feel free to share with your friends and networks!
If you are looking to find a teaching job abroad then check out these two articles:
How to find a job teaching English in China
This post was proofread by Grammarly