Are you interested in taking a trip to the Gate City of the South? With Atlanta topping the list of best destinations in Georgia, it should undoubtedly top your travel bucket list in the United States, too!
Hey, y'all! My name is Hannah, and I grew up in Coastal Georgia. Needless to say, when you grow up on a small island – an escape to a big city is a HUGE bonus. It was amazing to have Atlanta at my fingertips growing up.
There are SO many reasons you should take a trip to the Big Peach: from unique museums to historical landmarks, countless shopping and dining options, and serene park spaces, not to mention the bustling bar and music scene, there is something for every traveler in Atlanta.
So, where do we start?
Atlanta is one of those magical places in the South where "back-home" living meets the hustle and bustle of a big city. Southern hospitality is a staple in the city, where the peaches are sweet, the tea is sweeter, and the people might arguably be the sweetest of all.
Did You Get Travel Insurance Yet?

The Insurance companies I recommend are Hey Mondo, Safety Wing, and Travel Insurance Master

Hey Mondo is great if you are looking for a great value flexible policy. They offer single-trip cover, annual multi-trip cover, and long-term travel cover. Safety Wing is great value, with monthly coverage starting at $39. It's super easy to use, and it just renews each month. I currently use them as they offer me free cover for my son as part of my policy. I also use Travel Insurance Master for short trips.

Read my full travel insurance post here, where I go into detail about all companies.
Top 10 Things to Do in Atlanta
1. Walk Through The Atlanta Beltline
The Atlanta Beltline is an urban trail that cuts through the City of Atlanta. Dotted with public parks, transit, affordable housing, restaurants, and bars – this 22-mile former railroad corridor has brought a level of connection to Atlanta where culture and community meet on the sidewalk.
2. Get Lost in The Greens of Piedmont Park
Home to many exciting annual festivals and events, Piedmont Park is a beautiful green space that serves as the Heart of Atlanta. Attend a festival or event, cool off from the Georgia heat with a dip in the pool, take a leisurely stroll through the fresh blooming flowers, or read a book under one of the grand oak trees.
3. Look for the Latest Events in Centennial Park
While exploring downtown Atlanta, be sure to drop by Centennial Olympic Park. Since hosting the 1996 Summer Olympics, this 22-acre green space has welcomed many events and festivals, including Sweetwater420 and Shaky Knees Music Festival, and even houses an ice skating rink in the winter. Don't forget to visit Skyview Atlanta Ferris Wheel on your way out of the area.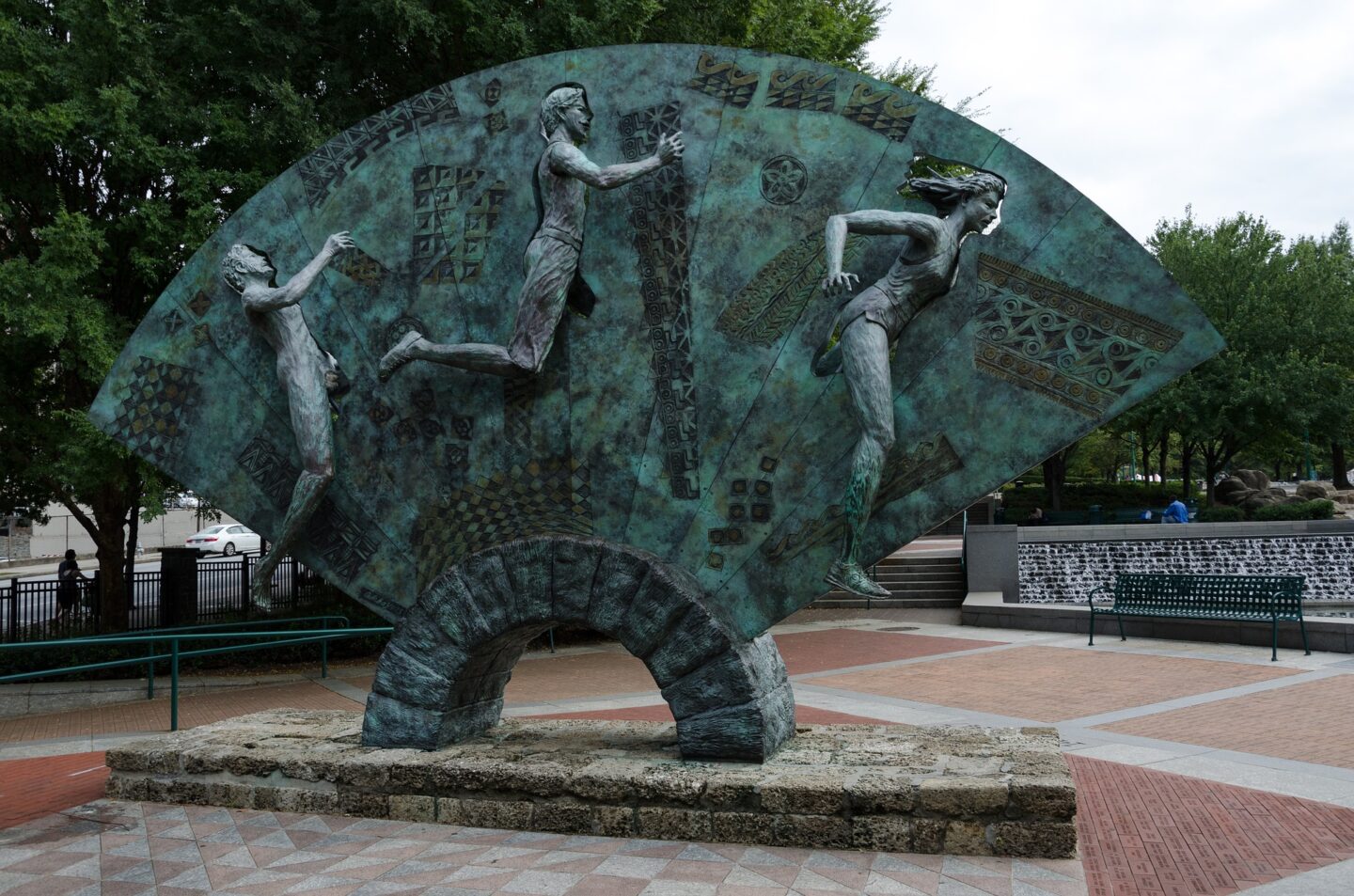 4. Learn About the World's Favorite Drink at World of Coca-Cola
Cool off with some carbonated beverages at the iconic World of Coca-Cola. Learn all about the history of the popular drink while taking some time to sample different Coca-Cola products from around the world.
5. Visit the Atlanta Georgia Aquarium, the Biggest Aquarium in the World
While Atlanta is not a coastal city, it is home to The Georgia Aquarium, one of the world's largest aquariums. Get up close and personal in its seven major galleries, where you can experience what life is like for more than 100,000 types of living sea creatures.
6. Explore the US Rights Movements at the National Center for Civil and Human Rights
This truth and transformation initiative takes an honest look at American history and racial violence and educates visitors in a thought-provoking and impactful manner.
7. Walk Around Little 5 Points
Spend some time in one of Atlanta's hippest neighborhoods. Situated on the eastside of Atlanta, Little 5 Points is popular for the alternative culture it brings to the city. Grab a burger at the Vortex Bar and Grill, shop for new threads or records, and even get that vacation tattoo you've been dreaming of.
8. Gather Some Artistic Inspiration at The High Museum of Art
The museum is home to various collections and special exhibitions ranging from historical to contemporary. This is the perfect place to reflect and bask in some of the most artistic beauty that the Southern U.S. has to offer.
9. Ponce City Market
Head over to a converted historic space that is now the central hub of the Atlanta Ponce City Market. Dine, shop, and attend events in this lively reinvention of a historic Sears building. Don't forget to look up! Blow off a little steam at the amusement park located on the roof, or simply enjoy and have a photo shoot at the spectacular views of Atlanta's skyline.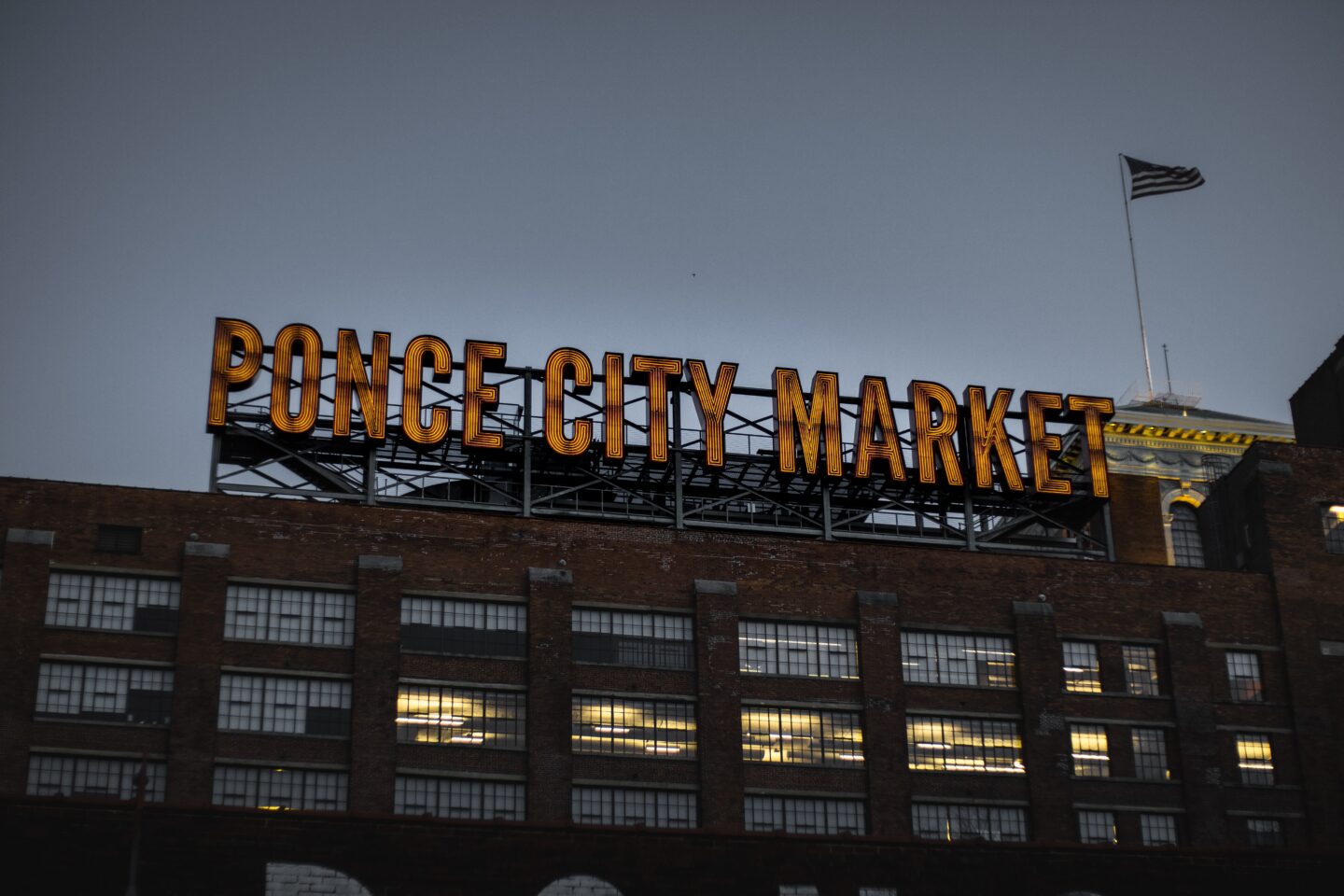 10. MLK Center for Nonviolent Social Change
Experience the history and impact of Dr. Martin Luther King Jr's dream for a world filled with peace, justice, and equality at the MLK Center for Nonviolent Social Change. Tour the spaces that were prevalent in Dr. King's life by visiting landmarks such as his birth home, his longtime baptist church, and the historic Freedom Hall. The latter houses art from Africa and Georgia and various exhibits honoring Dr. Martin Luther King and other prominent figures in the Civil Right Movement.
Food in Atlanta
When thinking about Atlanta food, I have one word for you – make sure it has soul. Southern food brings people together, and there is a level of heart in each dish prepared. From biscuits to BBQ, Atlanta is a hot spot for all things southern and soul.
There are some key dishes you must try while you are in Atlanta, also, there are some restaurants that will take your senses to another time and dimension. Here are some of those dishes and restaurants:
Dishes You Can't Miss Out:
Fried Chicken:
Fried chicken tops nearly all southern soul food lists, and Atlanta is no exception.
Biscuits:
Southern brunch is not complete without a healthy dose of biscuits. Sample some of these buttery, flaky staples on their own, pair them with some chicken or fried green tomatoes, or slather them in sausage gravy. Try Buttermilk Kitchen, Home Grown GA Restaurant, or Flying Biscuit Cafe to get some of the best biscuits (and gravy) in the city.
Shrimp & Grits:
Experience one of the most soulful southern staples on your next trip to the South by indulging in the popular dish, shrimp & grits. There is such a range of shrimp & grits to try, from spicy to cheesy and everything in between. Head over to South City Kitchen Buckhead, The Food Shoppe, or Atlanta Breakfast Club to try this southern favorite for yourself.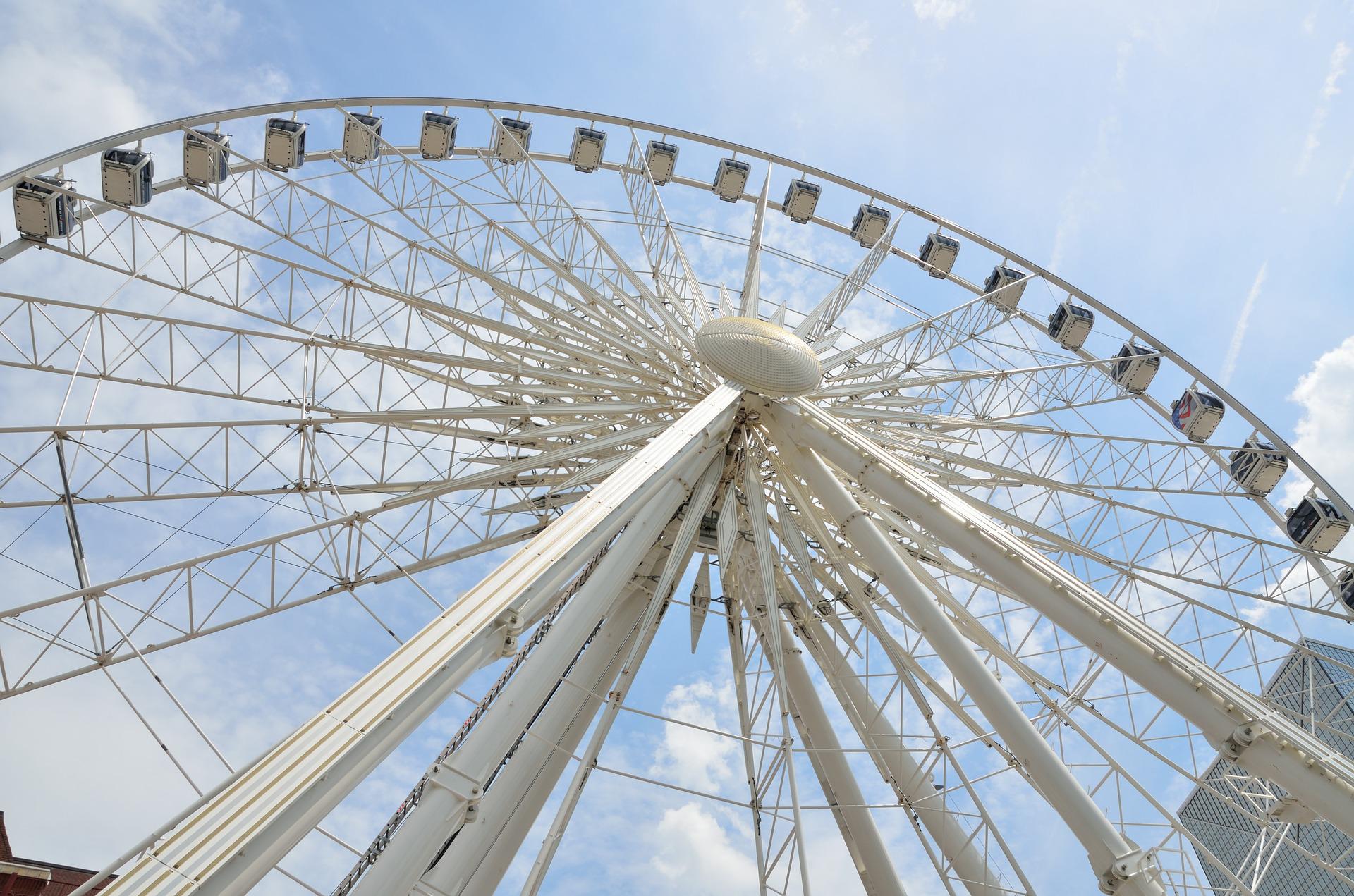 Soul Restaurants:
The Varsity:
The Varsity in Atlanta is not just a restaurant; it is an experience. "The World's Largest Drive-In" sits on two city blocks and can seat up to 800 diners at one time! The Varsity has been around since 1928 and is home to the infamous Varsity Hot Dog, selling more than 12,000 on any given day. Get your comfort food fix on the road at this exciting establishment.
Paschal's:
Sample some soul food at Paschal's, where prominent civil rights leaders, including Martin Luther King Jr., met to make the movement move.
Mary Mac's Tea Room
Head to this veteran in the fried chicken game, serving customers since 1945.
Money-Saving Tips for Atlanta
Invest in the City Pass:
The City Pass offers up to a 19% discount on entry to five major attractions in the city: The Georgia Aquarium, World Of Coca-Cola, CNN Studio Tour, Zoo Atlanta/National Center for Civil and Human Rights, and the Fernbank Museum of Natural History/College Football Hall of Fame. The best part? You have 30 days to spend it. So relax and stay awhile.
Consider Public Transit Options:
You can invest in an unlimited MARTA pass that easily gets you to most parts of the city. With prices ranging from $9 for a single-day pass to $23.75 for a week, the MARTA is an excellent option for budget-savvy travelers who would rather avoid an expensive rental car or endless Ubers.
Visit During the "Off" Season:
December to January is the "coolest" time to visit Atlanta, and that is not just due to the weather! With milder temperatures, these months have the fewest travelers visiting the city, which means cheaper airfare and accommodations. So if you have some flexibility in your travel plans, consider this more relaxed season.
Packing Tips for Atlanta:
They don't call it "Hot-Lanta" for nothing. With high temperatures and a LOT of humidity year-round, leave your parka at home. Warm weather outfits with sandals or comfy sneakers will be perfect for getting around the city. Bring a couple of cooler weather options in case the nights get a little breezy.
Consider your options when packing hair products, too, since humidity and heat affect hair differently – and those flyaways and frizzies may be an everyday look during your trip to the South.
Did you forget something? Don't stress; Atlanta is home to the Mall of Georgia where you can grab anything you may have left behind.
Accommodation in Atlanta
Ranging from budget-friendly hostels to 5-star hotels, accommodations in the Big Peach can meet any budget.
Low Budget:
Stay in some of the city's best lodging for less by hanging your hat in a budget-friendly hostel. The Stone Mountain Manor is a great option with Antebellum architecture and traditional Southern Charm.
Medium Budget:
Experience life as a local with mid-range budget Airbnb options in the many different neighborhoods like Virginia Highlands, or opt to stay in one of the more affordable hotels downtown. Peachtree Center is filled with hotel staples like Hilton, Hyatt, and the Westin. These spots are walkable to the best touristy destinations, so you won't have to fight the dreadful Atlanta traffic.
High Budget:
Ready to live your best Atlanta life? Head over to the bougie Buckhead area where budget isn't in the local vocabulary – but beautiful and trendy are commonplace terms. This affluent, upscale neighborhood has a mixture of "old" and "new" money and hotels ranging from the Waldorf Astoria, The Ritz Carlton, The Four Seasons, and the Candler Hotel Curio Collection to match.
How to Get to Atlanta and Get Around:
ATL – Atlanta Hartsfield-Jackson International Airport:
Atlanta is home to the Delta hub (ATL) Hartsville-Jackson International Airport, one of the busiest airports in the world. Keep an eye out for the best deals to visit, and consider traveling during the off-season for the cheapest flights.
Want two trips for the price of one? Look into combining Atlanta with another southern destination, like going from Atlanta to Miami for a little beach time at the end of your trip. Keep this in mind when scouting for flights to maximize your travel time and see more incredible destinations.
Travel By Bus:
Flying in isn't the only affordable option to visit Atlanta. Consider traveling by bus from nearby cities in the South. For example, a bus from Greensboro to Atlanta is super cheap. With so many bus connections in southern states, you can make the most of your money in this travel adventure.
MARTA:
The Metropolitan Atlanta Rapid Transit Authority (MARTA) is the public transport system in Atlanta that operates a network of buses and rail systems. This is a more affordable alternative to Uber and Lyft when making moves around the city. Consider pre-purchasing a card for unlimited rides to save extra cash.
Safety:
As a solo woman traveler, I have never felt particularly unsafe in Atlanta. However, use your street smarts, stay alert, and consider taking Uber or Lyft after dark when exploring outside the immediate city center.
Working In Atlanta
Atlanta is a great place for digital nomads with high internet speeds and work-friendly coffee shops to fuel you up. Head over to some of the best coffee shops to get some business done: Cafe Intermezzo in Dunwoody, Brash Coffee in Buckhead, Hodgepodge in East Atlanta Village, or Proof in Inman Park have ideal vibes for a productive workday.
The Best Time to Visit Atlanta
While Atlanta brings a lot of visitors in the summer, this seasonal scene is crazy hot! If you are looking for a more temperate climate, consider visiting the area in Fall or Springtime – but allergy sufferers, beware! Those beautiful blooming flowers pack a severe punch.
Hurricane season (and those hot summer months) often brings some serious storms. Keep in mind that it gets rainy after July 4 and doesn't stop until the leaves start to fall.
Most activities in Atlanta are year-round, and you can find something amazing to do at any given time – so the answer to if you should visit the great ATL, the answer is always a big YES!
If you are looking for more travel advice in the United States, check these out: Austin Texas Travel Guide, Everything you need to know about Ubehebe Crater, 12 amazing things to do in Death Valley, 10 Things to do in downtown Raleigh North Carolina, Explore Las Vegas as a local, Cheap Things to do in Miami, and How to spend a weekend in New York City.
---
Author Bio:
Hey y'all, I'm Hannah. I am a southern-raised and Seattle-based freelance travel writer, journalist, and avid solo traveler. I LOVE contributing to the Wanderu blog [https://www.wanderu.com/]. I have been on more cross-country road trips than I can count, love a good yoga sweat session, and have a serious thing for waterfalls! I make a habit out of getting lost around the globe, and aimless adventuring is my absolute favorite. Check out some more destination inspiration on Wanderu's Instagram.