There are many answers to the question How to get to Rio Dulce? You can get there from Belize, Tikal, Semuc Champey, Guatemala City, and Antigua. It's not always easy navigating your way around Guatemala. Which is why I've put together this guide to help you figure out how to get to Rio Dulce.
Did You Get Travel Insurance Yet?
FEEL FREE TO USE THE TABLE BELOW TO SKIP TO THE SECTION RELEVANT TO YOU.
Where is Rio Dulce?
You might have heard of it but you don't know exactly where it is or how to get there. So let's start here. Rio Dulce is located in the East of Guatemala in the department of Izabal. Rio Dulce stands for sweet river and it is the connection betweet Guatemala's biggest river and connection to the Caribbean Sea.
What makes Rio Dulce Special?
Rio Dulce is a destination for people who want to disconnect from the outside world and enjoy an escapade in nature. This is why it is known as a honeymoon destination for some people. You can read my full guide to Rio Dulce here.
Guatemala City Airport to Rio Dulce
It is very unlikely that people choose to travel to Rio Dulce as soon as they arrive in Guatemala. Most prefer to visit cities like Antigua or spend some time at Lake Atitlan first due to the closeness to the Airport. But once you have been in Guatemala a while here are my top options:
Private transportation
My friends at GuateGo offer both private and shared options. If you hire private transportation with these guys, they will tell you if it is possible on the same day, depending on the time of arrival of your flight. Since this journey is about five hours, some people don't recommend traveling during the night. If this is the case, you can stay at one of the hotels near the airport to have some rest, and have a bus pick you up in the early morning of the next day. Take a look at this Where to Stay in Guatemala City I wrote a while ago to make things a little easier for you.
Shared transportation
If you hire shared transportation with GuateGo, make sure to search from Guatemala City to Rio Dulce and check the times of the buses. If you search from Guatemala City Airport directly to Rio Dulce, you won't find anything. The reason for this is because they work with other bus companies that won't reimburse the money in case your flight has a delay, or there is too much traffic and you don't reach the bus station on time. So, GuateGo doesn't take the risk of having this kind of misunderstandings with clients, and won't offer to take you from the Airport directly to Rio Dulce unless it is a private service.
This is why I recommend to do the search and take a look at the departure times of the buses, that way you can hire a taxi or Uber to take you from the Airport to the bus stations, which will take you from 30 minutes to one hour depending on the traffic. Also, it is recommended that you arrive at the bus station 45-30 before the departure time.
If you don't find any options that suit your schedule, you can stay at a hotel near Guatemala City Airport and move on the next day.
Rent a Car
You can rent a car at Guatemala City airport. If you are planning on visiting different natural reserves, I recommend hiring a 4×4 car since some roads are not in the best conditions. Click here to check out prices on Rentacar.com.
Antigua to Rio Dulce
From Antigua to Rio Dulce the options are very similar to traveling from Guatemala City Airport:
Private Transportation
If you choose this option, you must know that there will be a little of a price hike because Antigua is farther from Rio Dulce than other places like Semuc Champe or Tikal. Most people travel, Antigua, Tikal, Semuc Champey, and then onto Rio Dulce.
Shared transportation
I have better news for you in this case! GuateGo does offer this service from Antigua. They will pick you up and drive you directly to the bus station in Guatemala City where you will switch buses to go to Rio Dulce. Click here to visit the GuateGo website.
Rent a Car
The company I have had the best experience renting a car in Antigua is Guatemala Rent a Car on 4th Ave. Sur. The staff is really friendly and efficient. The cars are also in very good condition. You can also check rentalcars.com here.
In case you need information on How to get from Guatemala City Airport to Antigua, you can take a look at this guide I wrote a while back.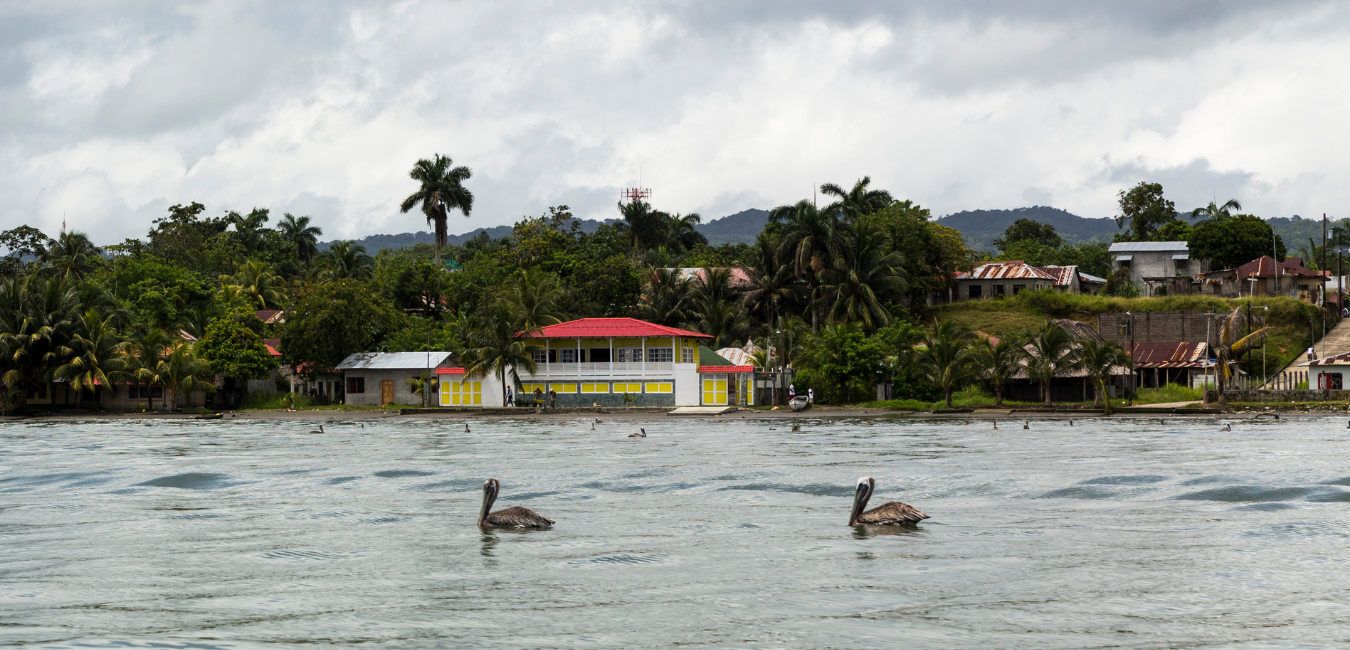 Belize to Rio Dulce
If you are traveling from Punta Gorda, Belize, your ferry will take you to Livingston. Here you can look for information about water taxis in Belize to find schedules. From Livingston, you can take a boat to Rio Dulce. Here you can find information about ferries from Livingston to Rio Dulce.
Flores to Rio Dulce
If you are traveling from Flores to Rio Dulce, I will once again recommend my friends from GuateGo since they have both shared and private transportation options to get you from Flores to Rio Dulce. You can search for transport in Guatemala by clicking here.
Semuc Champey to Rio Dulce
Many travelers chose to take this route. It does not take you from Semuc Champey, it takes you from Lanquin, which is the nearest town to Semuc Champey to Rio Dulce. It is not the best road in all of Guatemala, that is for sure, so please be patient if the bus moves slow. The approximate time of this journey is about six hours. It picks you up at 8 am at the "Centro de Salud" (Health Center) in Lanquin. You can look for further information with this link here.
How to get around Rio Dulce
If you have read my Rio Dulce Travel Guide, then you already noticed that I emphasize a lot the fact that you will need to move on the water to go from point A to point B. Most hotels have a pick-up service from Rio Dulce's main road to their hotel included in the price. If you want to go out to explore, you can ask the front desk if they offer boat rides or kayak rentals since they also offer this for an extra charge.
Other hotels do have land connections, so my best advice is to do a little research of the hotel in advance depending on your preferences.
Need somewhere to stay in Rio Dulce?
If you are looking for a great place to stay in Rio Dulce then I recommend checking out theses places:
Resorts
Banana Palms Hotel
Boatique Hotel and Marina
Beach Front Hotels
Nanajuana Río Dulce
Tortugal Boutique River Lodge
Hotel Hacienda Tijax Jungle Logde
Other Nice Hotels
Hotel Kangaroo y Las Mexicanas
El Hotelito Perdido
Hotel Casa Perico