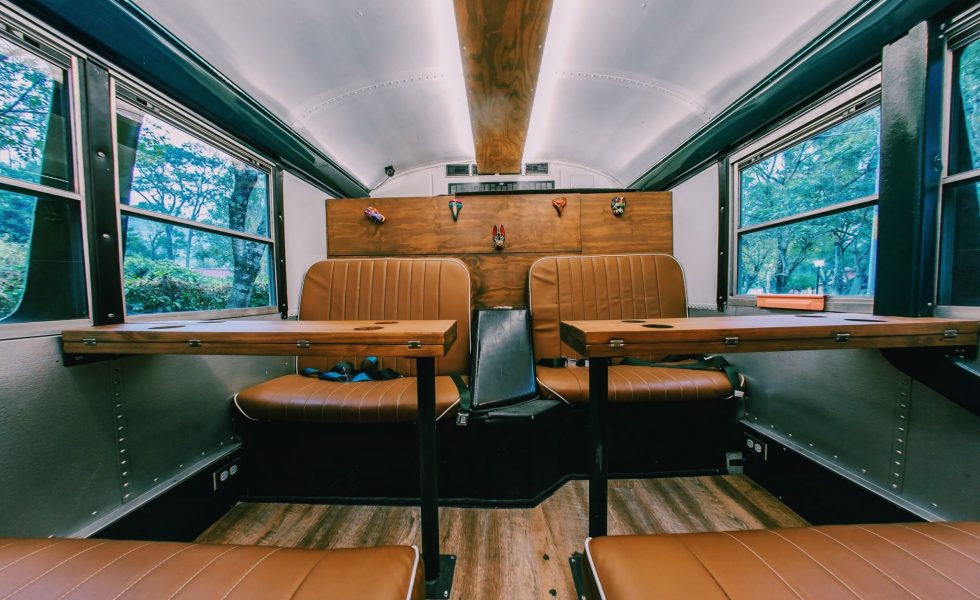 In this guide, I will share with you the best way to get from Guatemala airport to Antigua. Having lived in Guatemala and traveled to and from Aurora International Airport in Guatemala more time than I care to remember, I'm a pro on getting to Antigua. If you are an early or late flight though more often than not, it is better to find hotels in Guatemala city near the airport to avoid traveling in the dark.
[shopr_shopthepost collection="my-books" size="large" title="Buy my new book on Amazon"]
Distance from Guatemala City Airport to Antigua
The distance from Guatemala City Airport to Antigua is just under 40 Kilometers. On a good day, it will take you 45 minutes. On a normal day an hour and on a bad day it could take several hours!
How to get from Guatemala airport to Antigua
Private Driver
Shared shuttle
Taxi
Uber
Public Bus
C.A Express Bus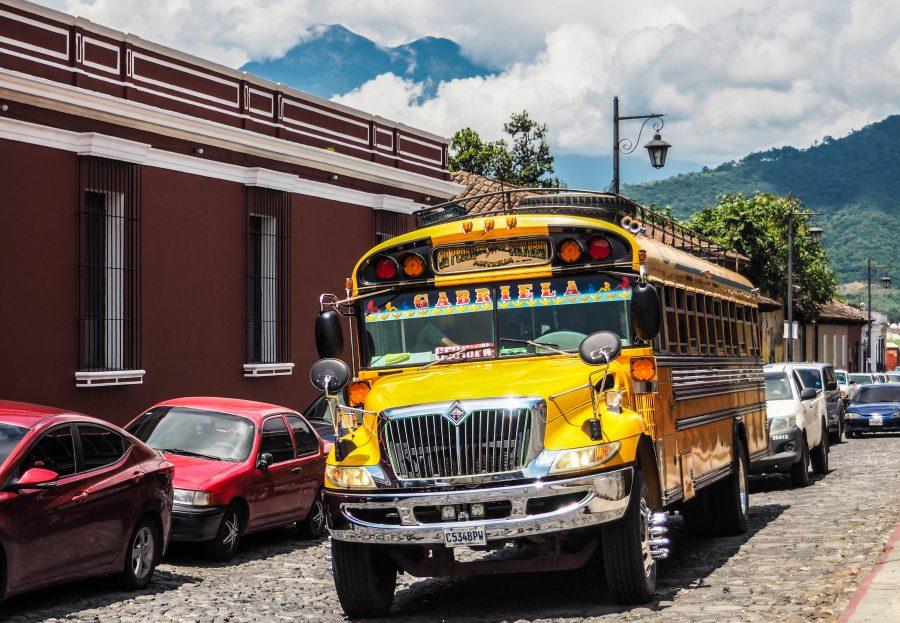 Why you should travel from Guatemala Airport to Antigua
If you are traveling to La Aurora International Airport in Guatemala, then you probably want to get out of Guatemala City as soon as you can. It's not somewhere that tourists like to hang around for safety reasons.
The closest place to Guatemala City Airport that's tourist-friendly is Antigua Guatemala. If you are planning to explore Guatemala, Antigua is the perfect place to start your adventure. That said if you have an early or late flight and are nervous about traveling in the night then it is often best to stay at a hotel close to the airport.
All of the hotels/ hostels have a free airport shuttle. There are plenty of hotels in Guatemala city near the airport, but I have a few I have used that I recommend.
Here are the hostels near Guatemala city airport I recommend
Book a place on a shared shuttle from Guatemala airport to Antigua
This is the method of transport between Guatemala airport and Antigua that I recommend. It is the cheapest, safest and easiest way to travel. You can pre-book your shuttle (recommended) which will cost a little more money, BUT you will have peace of mind, and you shouldn't have to wait for too long. To book a shared shuttle from Guatemala City airport to Antigua click here. 
If you decide to risk it and not pre-book, when you are exiting the airport there will be shuttle vans there waiting to take people from Guatemala airport to Antigua. The cost is around $10-15, and it takes just over an hour with good traffic.
Now the biggest pitfall of not pre-booking a shuttle is that you will be waiting for at least two others to join you. I've been sat there for 3 hours before. You may get lucky, but for a few $$ I would just pre-book at least a day before with GuateGo, they are the only company that you can book transport online with wherever you travel in Guatemala.

How to pre-book:
When booking be sure to check From: la Aurora airport To: Antigua Guatemala. Then select how many tickets you want and your dates. Note: Every shuttle will wait between 30 to 40 minutes for you to come out of the airport. They will be holding a sign with your name on. So make sure you look out for it! Don't forget to book your return journey too.
The shuttle will drop you off at your hotel or a central point in Antigua if you have nothing booked.
If you arrive in the evening after 8:30 pm then you may need to take a taxi or get a hotel room (see below). You can probably spot a fellow traveler who you could share with to save money. It's always worth asking people at the airport. 
BREAKING NEWS:
There is now an eco-friendly shuttle service in town. You can choose your own seats, it has WiFi, a fully stocked bar with Guatemalan drinks and snacks, and just look how amazing it looks!
CA Express are seriously raising the standards of transport in Guatemala. Right now they are only operating one route (Guatemala Airport to Antigua) but they have a vision to cover the whole of Central America. The busses all have power sockets (perfect for us workaholic Digital Nomads), comfy seats, and you can even choose your spot on the bus.
The best part is the price is pretty much the same as the standard shuttles, so totally worth checking out! Right now they only have a few services per day so be sure to check out their website for more information.
I've not personally used their service so if you read this and book with them then please let me know how it was in the comments below!
Hire a Private Driver to drive you to Antigua from Guatemala City Airport
To do this, you can do a bit of a Facebook search in the Antigua Guatemala groups as there are always local drivers posting in there offering their services, or check out Viatour. The driver will be there to pick you up from the Guatemala City airport with your name on a sign and deliver you directly to your hotel.
Take an Airport Taxi from Guatemala airport to Antigua
If you are feeling flush, then you can take a taxi from the airport directly to Antigua for $35. If you prefer to travel in a little bit of comfort and don't like the idea of your backpack/ suitcase being strapped to the roof of a van, then this is the mode of transport for you!
Book an Uber to take you to Antigua
Uber is available in Guatemala, and I have known people to book an Uber from Guatemala airport to Antigua. If you are traveling solo though I wouldn't recommend it unless you are traveling after 7 pm due to traffic (it will cost a fortune quite possibly more than a taxi).
Rent a car and drive yourself from the airport to Antigua
Firstly, hiring a car in Guatemala is a terrible idea. Unless you know Guatemala well and are experienced in driving in Latin American countries with roads full of potholes (craters) where no one pays any attention to traffic lights, give this a miss. But if you are convinced this is the option for you, then there are several hire car companies based in the airport, and you can book here.
Take the public bus from Guatemala airport to Antigua
This is not the way I would recommend you to travel from Guatemala airport to Antigua. Especially if you don't know much Spanish. In fact, if you don't speak Spanish, I would strongly advise against it! There is a lot of reported crime on the chicken buses between Guatemala City and Antigua so use caution when choosing this route. That's not to say you shouldn't use chicken buses in Guatemala (you absolutely should!) just not when you first arrive and while carrying everything you own…
You will need to take a shuttle into the city to the main bus terminal and get a "chicken bus" to Antigua. The cost of the chicken bus ride is 10Q ($1.25). But honestly, though, it really isn't worth it.
When you clear immigration you will see signs for shuttles, just tell them you want to go into the city to the bus station. They will book you on the next shuttle.
Looking for a place to stay in Antigua?
I highly recommend Wiltcho and Charlies if you are looking for a hostel. It's my go-to place, best showers and most comfortable beds in Guatemala. Or if they are booked try the Lemon Tree. I haven't stayed there personally as it opened after I left but I know the owner well, and the photos look great. Alternatively, if you want a B&B, I can't recommend Donde Rita enough. She is a good friend and has opened up the most stunning Moroccan style B&B. I spent my last weekend in Guatemala there drinking mint tea. If you go be sure to say hi from me!
Make your Antigua stay more productive and affordable with hosted xendesktop available at cheap xendesktop cost that lets you access your Windows apps and data on any device. Try out other productive travels apps such as Hosted QuickBooks and Office 365 by https://www.o365cloudexperts.com.
Looking for things to do in Antigua?
I have a who load of ideas for you here.
How to get from Antigua to Semuc Champey
Things to know before visiting Antigua
How to spend a day in Antigua Guatemala
How to Spend the Weekend in Antigua, Guatemala
Guatemala Guides | 5 tours not to be missed in Guatemala
Is it safe to visit Guatemala? Guatemala Safety Advice for Solo Female Travelers
Are You Traveling soon?
Be sure to check Skyscanner for the best flight deals.
I never travel anywhere without Travel Insurance. If you are looking for insurance be sure to check World Nomads first.