Wondering how to choose a yoga teacher training abroad? If you are thinking of going abroad to do your 200 hour Yoga Teacher Training there are some things you should consider before paying your deposit. In this post, I will go through some key areas to consider and give you the lowdown on my top 5 countries to do yoga teacher training.
Join me on one of my Mexico yoga retreats!
I'm very excited that this year (2022) I'm going to be offering a whole load of yoga retreats starting in April 2022. So of them I'll be personally leading, others some fabulous yoga and wellness practitioners I know and love will be leading. All from the magical Lake Chapala.
These aren't just any old yoga retreats though, I've added more than a touch of luxury to them. They are all-inclusive (including food and luxury accommodation) and I've planned some pretty life-affirming ceremonies as part of each retreat.
Ready to step into your higher power? Click here to learn more and to book now for just $99 USD deposit.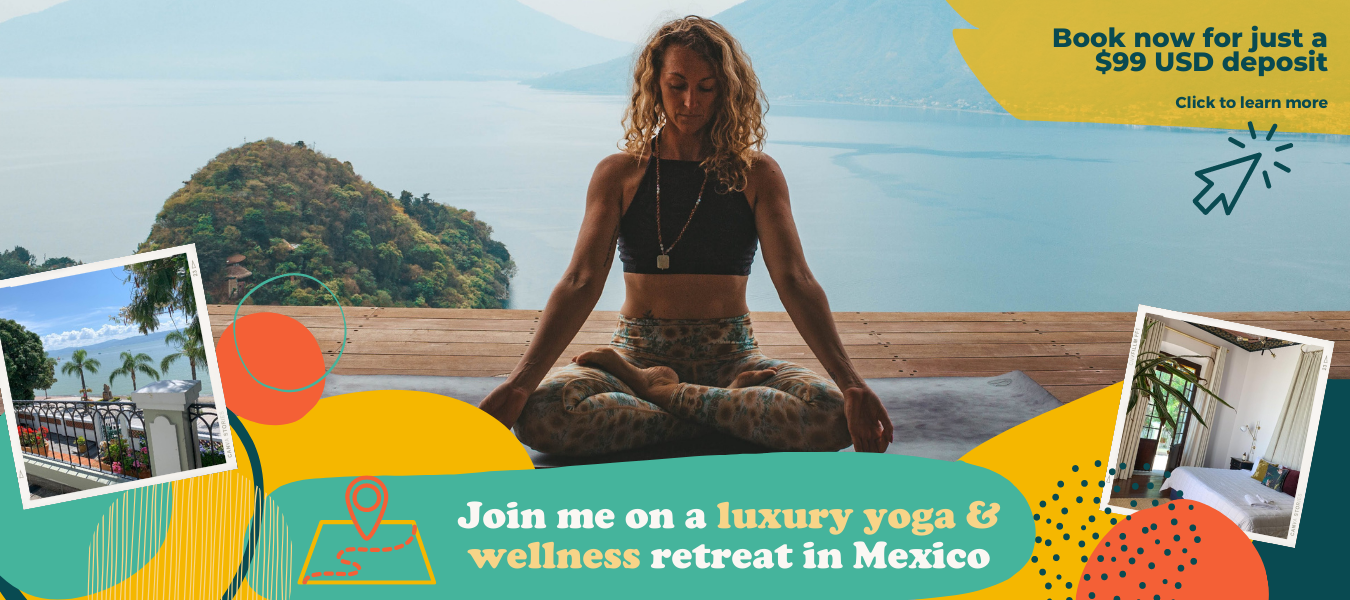 What Style of Yoga should you train in
This is a really important point to consider. If you want to study a more generic form of yoga then choosing an Ashtanga Vinyasa course is a steady option. But there are so many different styles of yoga out there don't be afraid to do some extra research and find the style of yoga that best suits you.
I personally practice Ashtanga yoga, however, my teacher training was in Ayurveda and Shivananda Hatha Yoga. It really was the perfect course for me and I had never even heard of it until researching teacher training. If you find something you like the sound of then see if there are any classes in your local area and go and try one out.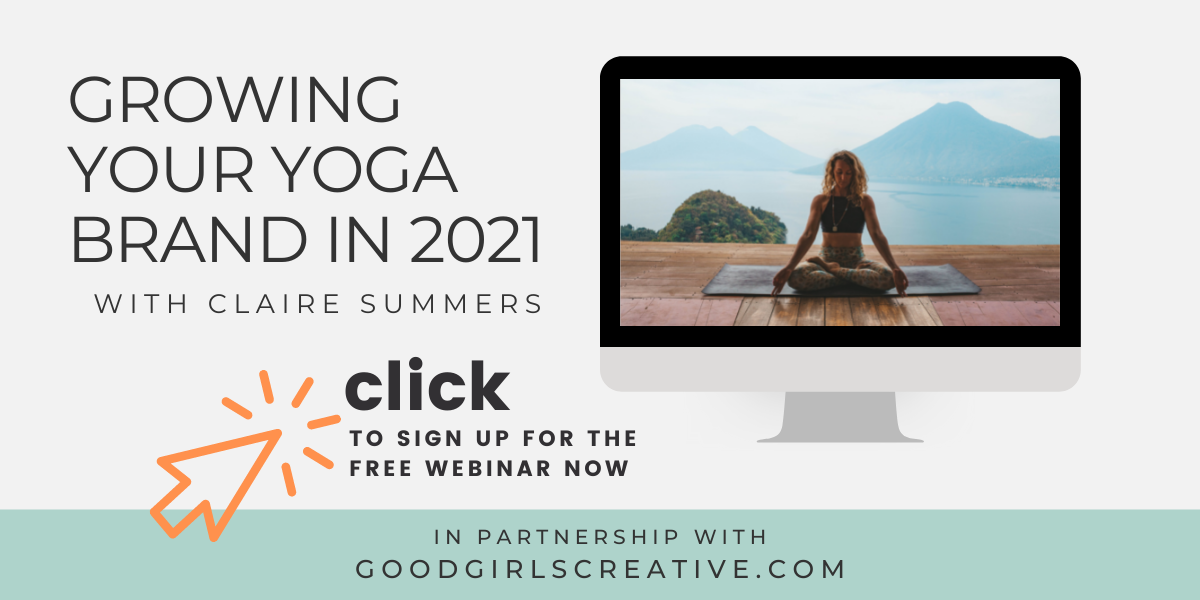 The Ratio of Practical to Theoretical classes
Some yoga training courses are weighted more to the practical aspects of yoga than others. If you already have a strong yoga practice and some teaching experience then you may want to consider a more theory-heavy course with lots of spiritual and philosophy classes. Ask to look at an example timetable before you make up your mind.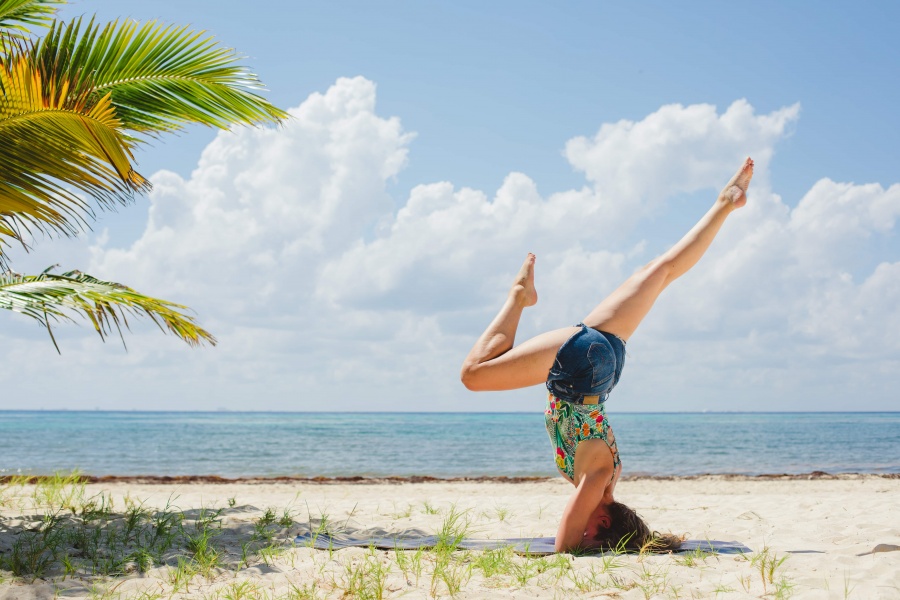 What kind of accommodation do you prefer
Is the accommodation included? If it isn't then before you go any further do some research into accommodation the local area and make sure that accommodation is available in your price range. Although I'm normally a dorm bed girl, I actually really (really) appreciated having my own room on YTT. Especially as I was studying Ayurveda and giving myself morning oil massages! For me, it was worth paying a little more and being close to the school with my own bed. The hours are long and full, having a good space to rest is essential.
Do you want the food included with your Yoga Teacher Training Course
If you choose an all-inclusive Yoga Teacher Training then most likely food will be included. I would strongly recommend this option if possible. For me, this was the hardest thing as I was so tired I just didn't want to cook! Be prepared to eat a clean Satvic diet (no meat, eggs, sugar, onions or garlic!) for the whole course. I actually felt fantastic for eating so well and continued to cut Rajistic foods mostly out of my life. I still eat garlic and onion when I'm eating out but I never cook with them now at home.
What did other teachers experience on the course
Check out your yoga teachers, teachers. Who are they, where have they worked? What do they believe in, and most importantly what can they teach you. You will be spending a lot of time with your teachers over the training so this is very important and a lot of people don't think to check this.
What country to do your Yoga Teacher Training Course
Is there a country that you really want to visit? Or somewhere you really don't want to go? You also need to take into consideration the cost of flights. India is often the cheapest place to do teacher training. However, if the flights are twice as much as they are to Costa Rica then it may be financially better to go to Costa Rica. Many teachers work internationally so it's worth contacting people to find out where they will be running teacher training and match up with a country you want to go to.
[shopr_shopthepost collection="yoga" title="Shop My Favorite Yoga Things" show_product_title="yes"]
How to choose a yoga teacher training abroad
My Top 5 countries to do Yoga Teacher Training (in no particular order)
Mexico
This is where I studied. It's cheap to get to as there are so many international airports. The cost of living is cheap and if you study with Yoga Veda in Ajijic it's the perfect temperature all year round. Sunny but not too hot! It's also a great place to stay for a while after and take some time to explore.
Costa Rica
The Central Americal home of the yogi. Costa Rica is full of Ashrams offering teacher training with international teachers. Cost of living is high compared to other places and transport is expensive. But it really is a beautiful place and if you do train here you must take at least a week to do some exploring on the coast or in the rainforest!
Guatemala
Now I know Guatemala might not be on the top of your list, but here are some reasons why it should be! It's a beautiful country. It's cheap to travel around and I couldn't think of a better place to study than Lake Atitlan. That place isn't called a vortex for nothing. You could also easily see the sights of Guatemala in a week after your YTT without needing to spend much money! Check out this post I wrote about yoga retreats in Guatemala too.
Bali
The Oceanic home of Yoga. Like Costa Rica, Bali is also full to the brim of Ashrams offering teacher training with international teachers. If you know who you want to study with it's very likely they will host a Yoga Teacher Training in Bali at some point during the year! If it's luxury you are looking for and money's no object then you should definitely choose to go to Bali for teacher training.
India or Goa
The actual home of yoga. Traveling to India is something every good Yogi needs to do at least once (I'm going in 2019) but not everyone chooses to do their yoga teacher training in India Although doing your training somewhere like Rishikesh you are possibly going to get a more authentic experience. You are going to have to forgo a lot of western comforts. If you want to go to India but would like a little more luxury then look for training in the North of India or opt for Goa which is very different to India.

Final Thoughts
I hope this post has helped shine some light on things to consider before undertaking Yoga Teacher Training. I took my teacher training with Yoga Veda Institute in Mexico and I really can't recommend them enough! They run Teacher Trainings and Retreats all over the world as well as offering a large program of online courses (including a FREE Ayurveda Course). Feel free to PM me to ask any questions!
PS. Be sure to check out my review of The Best Travel Yoga Mats so you can pick out the best one to travel with!
This post was proofread by Grammarly