Lush Korean Spa New Jersey with stunning views of New York City anyone? If you are looking for a little escape from The City and some serious relaxation then you need to make a trip to SoJo spa club in New Jersey.
Whether you are living in NYC or vacationing there, we all deserve a little luxury from time to time. When I discovered SoJo Day Spa Club just over the water from Manhattan in New Jersey, I felt like I had won the lotto. It's a spa I return to every time I'm in New York.
What is a Korean Spa?
A Korean spa, also known as a jjimjilbang (찜질방) in Korean, is a type of bathhouse that originated in Korea and combines traditional Korean bathing and sauna practices. These establishments are much more than just a place to soak and steam; they offer a unique communal experience where relaxation, pampering, and an array of health and beauty treatments come together.
A visit to a Korean spa is an excursion into the world of traditional Korean wellness, and my recent trip to SoJo Spa in New Jersey was an immersion in this cultural experience. Unlike a typical Western spa that prioritizes private services, a Korean spa like SoJo offers a communal environment meant for collective relaxation and health.
Gender-segregated Areas
At SoJo Spa NJ, as in traditional Korean spas, you'll find gender-segregated areas for bathing. Here, the custom is to shower before dipping into the array of hot and cold pools, and it's completely normal to be without clothing in these spaces. A highlight for many, myself included, is the vigorous full-body scrub that sloughs away dead skin and leaves you feeling remarkably rejuvenated.
Sauna Rooms
The spa also boasts a variety of sauna rooms, each built with materials like salt, jade, or clay, chosen for their natural healing properties. At SoJo, I especially enjoyed the unique experiences offered by each room, finding both relaxation and a sense of healing as I moved from one sauna to the next.
jjimjilbang
The communal space known as the jjimjilbang, where both men and women can relax in provided spa wear, features an array of themed rooms. SoJo day Spa's version includes options like an invigorating salt room, a refreshing ice room, and rooms adorned with therapeutic materials, providing a sanctuary where you can unwind and reap the benefits of these elements.
Tradition Meets Modern
Moreover, SoJo Spa NJ complements the traditional aspects with a variety of modern amenities, such as entertainment lounges, relaxation areas, and an array of dining options that allow you to savor Korean culinary delights. The family-friendly atmosphere makes it an accessible retreat for all ages, and the reasonable entry fee means you can enjoy everything on offer without haste.
How to Get To SoJo Spa New Jersey
First off don't let the fact it is in NJ put you off. You can easily take the 156 NJ Transit public bus from the Port Authority Bus Terminal in Midtown.
Getting to SoJo Spa Club in New Jersey is quite straightforward whether you're coming from New York City or elsewhere. Here's a simple guide on how to reach this oasis of tranquility.
By Public Transportation from NYC:
Bus: You can catch a bus from the Port Authority Bus Terminal in Manhattan that drops you off close to the spa. NJ Transit buses 158 and 159 go to River Road in Edgewater, New Jersey, which is a short walk to SoJo Spa Club.
Ferry: Alternatively, take the NY Waterway Ferry from Midtown/W. 39th St. to Port Imperial/Weehawken. From there, it's a quick taxi or ride-share trip to the spa.
By Car:
From NYC, head west towards New Jersey. You'll likely take the Lincoln Tunnel or the George Washington Bridge depending on your starting point.
If using the Lincoln Tunnel, follow NJ-495 W, then take the exit toward NJ-3 W. Merge onto NJ-3 W, then take the NJ-495 W exit toward US-1. Continue on NJ-495 W, then take River Road to your destination in Edgewater.
From the George Washington Bridge, you can take the Palisades Interstate Parkway South to exit 1 for Palisade Avenue toward Fort Lee/Edgewater. Then take River Road to the spa location.
Parking:
If you decide to drive there is a free public parking lot or they have a $12 USD valet parking service.
By Ride-Share or Taxi:
A taxi or ride-share service like Uber or Lyft can be taken from anywhere in the city directly to SoJo Spa Club. This is by far the easiest and most direct method, though it may also be the most expensive.
Always check the SoJo Spa Club website or contact them directly for any changes to directions or transportation recommendations. Remember that traffic can be unpredictable, especially during peak hours, so allocate extra travel time if you're visiting on a weekend or holiday.
Did You Get Travel Insurance Yet?

The Insurance companies I recommend are Hey Mondo, Safety Wing, and Travel Insurance Master

Hey Mondo is great if you are looking for a great value flexible policy. They offer single-trip cover, annual multi-trip cover, and long-term travel cover. Safety Wing is great value, with monthly coverage starting at $39. It's super easy to use, and it just renews each month. I currently use them as they offer me free cover for my son as part of my policy. I also use Travel Insurance Master for short trips.

Read my full travel insurance post here, where I go into detail about all companies.
My SoJo Spa Club Review
SoJo Spa Club is spread out over five floors. That's right five floors of pools, saunas, steam rooms, treatment rooms, and restaurants. Oh, and did I mention the infinity pool with a killer view of Manhattan?
Word of warning, do not underestimate this place. It is enormous and it isn't somewhere you want to just come for a few hours – you will need it all day. So plan accordingly. It does get busier in the late afternoons so come early if you can to avoid the crowds.
When you pay the entrance fee (don't forget to bring your ID with you) you will need to give them a credit card to add to your account. Then you will be given a wristband that you use to open your locker and charge any food, drinks, or treatments you decide to get.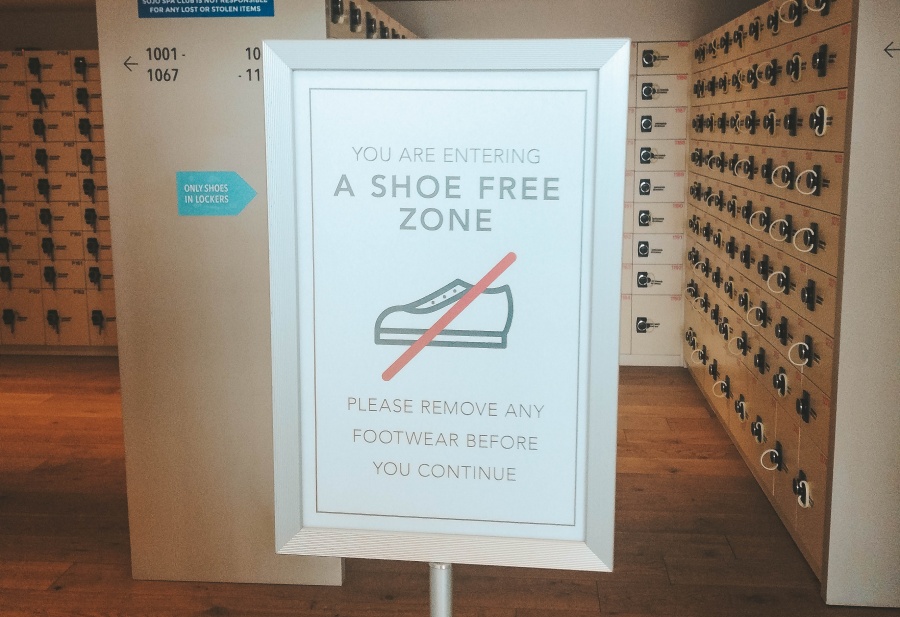 This means you can safely lock everything away and you don't have to worry about keeping money on you in the spa. They have a no footwear policy, so you have to leave your shoes in a shoe locker before going to the spa. If you happen to be one of those 'I hate my feet' people then bring some socks to wear as you will not be allowed to wear shoes at all inside.
How does Sojo Spa New Jersey work
Once you enter the spa, you enter the female (or male) bathhouse. Here they will give you a robe and towel. You lock your clothes away and put on your bathing suit and dressing gown and then it's time to explore. Thanks to your bracelet you won't need any cash, as everything is electronic. If you want to bring your phone with you then you can.
They actually have little phone lockers spotted around everywhere so you can lock your phone away while you are bathing or in the sauna.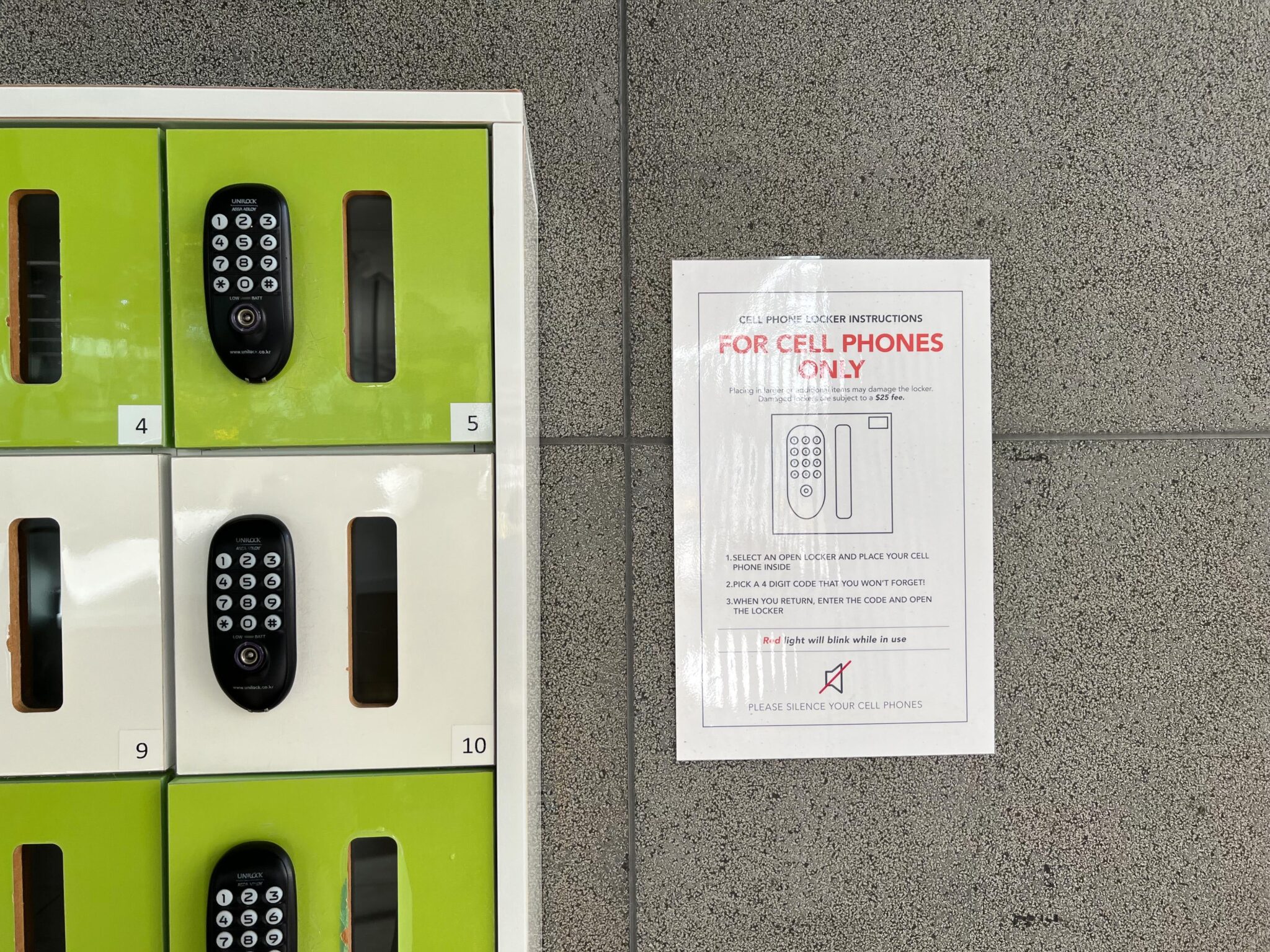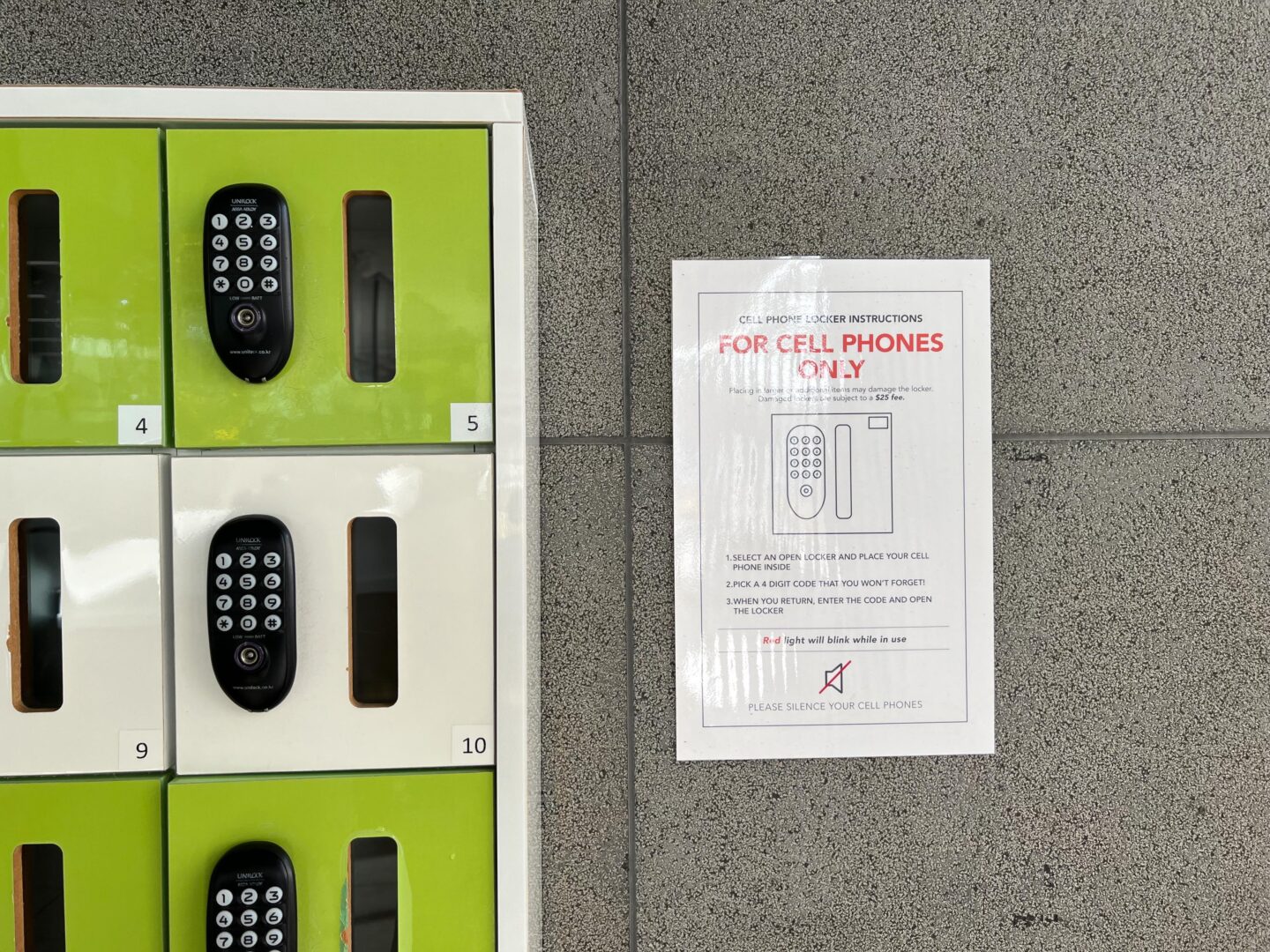 I would also recommend taking a water bottle with you. There are water fountains all over and it's important to stay hydrated!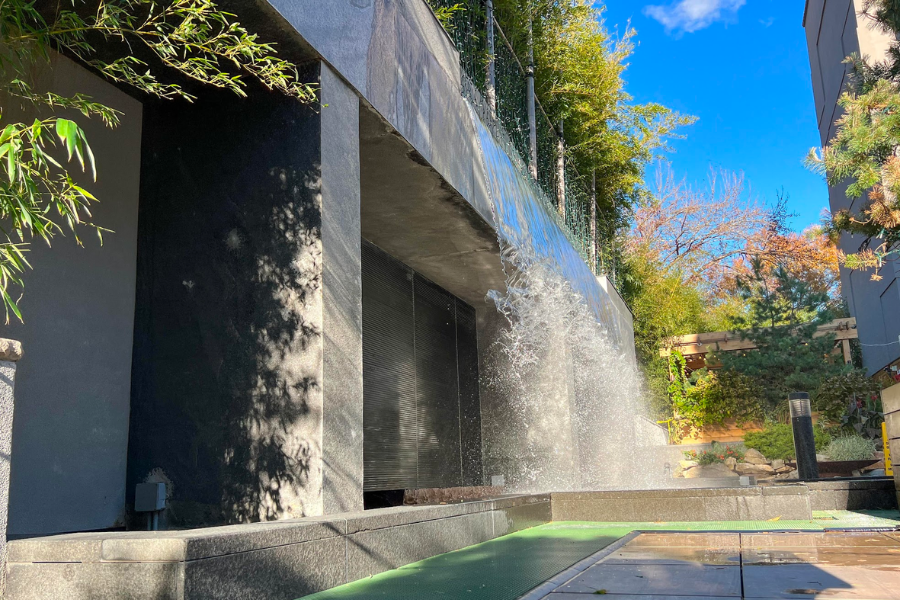 Nudity
Within the male and female bathhouses, clothes are optional. So if you are on the shy side, you have been warned. Cameras are not allowed in these areas, for obvious reasons.
The floors
The 4th floor
This is where the bathhouses and changing rooms are. Then outside there are several different pools including a HINOKI bath and a hydrotherapy pool. Or as I like to call it my budget-friendly massage therapist.
Don't miss out on the Ganbanyoku Sauna – I took a little nap here after my lunch – bliss.
In the bathhouse, you can book a Korean scrub, and if you can spare the money, I urge you to book it. I have never felt so relaxed and clean as I have after that scrub. My elbows felt like a newborn baby's. If you are a bit modest though it may be best to give this a miss. The scrub involves being butt naked and scrubbed within an inch of your life while having warm water thrown all over you by a tiny (but very mighty) Korean woman.
I think my favorite moment of the day was hearing my mum reply in a startled voice "What you want me to take off everything?". Oops! Sorry, Mum probably should have pre-warned you that would happen. Anyway, you have been warned!
The 5th floor
If the Korean scrub is a bit too much nudity and scrubbing for your liking, you will find the treatment rooms up here. If you know you want something done, I recommend coming straight here as they do get booked up quickly. Check SoJo's website for prices and special offers.
They also have an array of different saunas and chill-out areas here.
The 6th floor
Here you will find two dining options. A more formal restaurant with a view of Manhattan or a more casual cafeteria. Both are very reasonable prices, and the portions are enormous. Being in Manhattan everything is overpriced. I found eating here a bargain in comparison.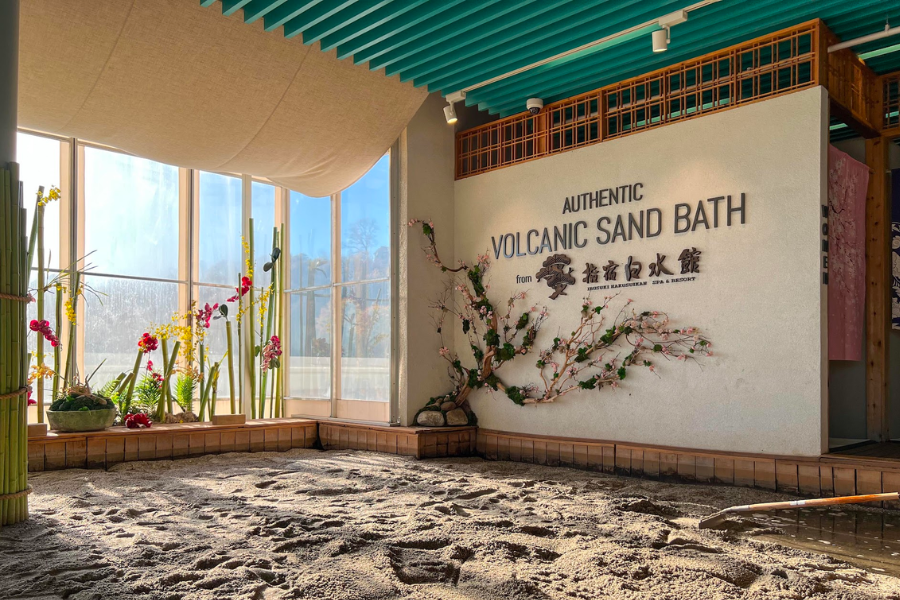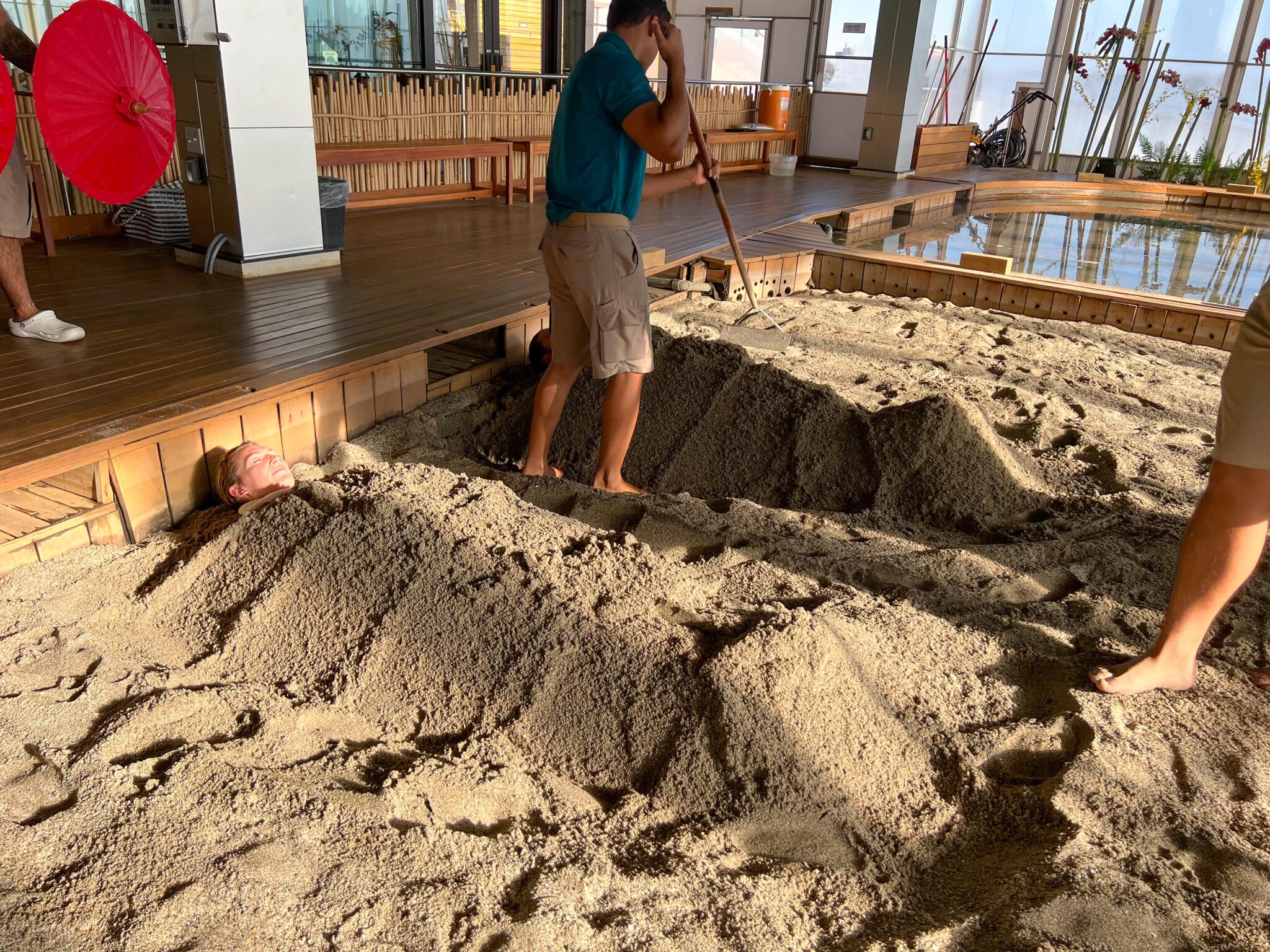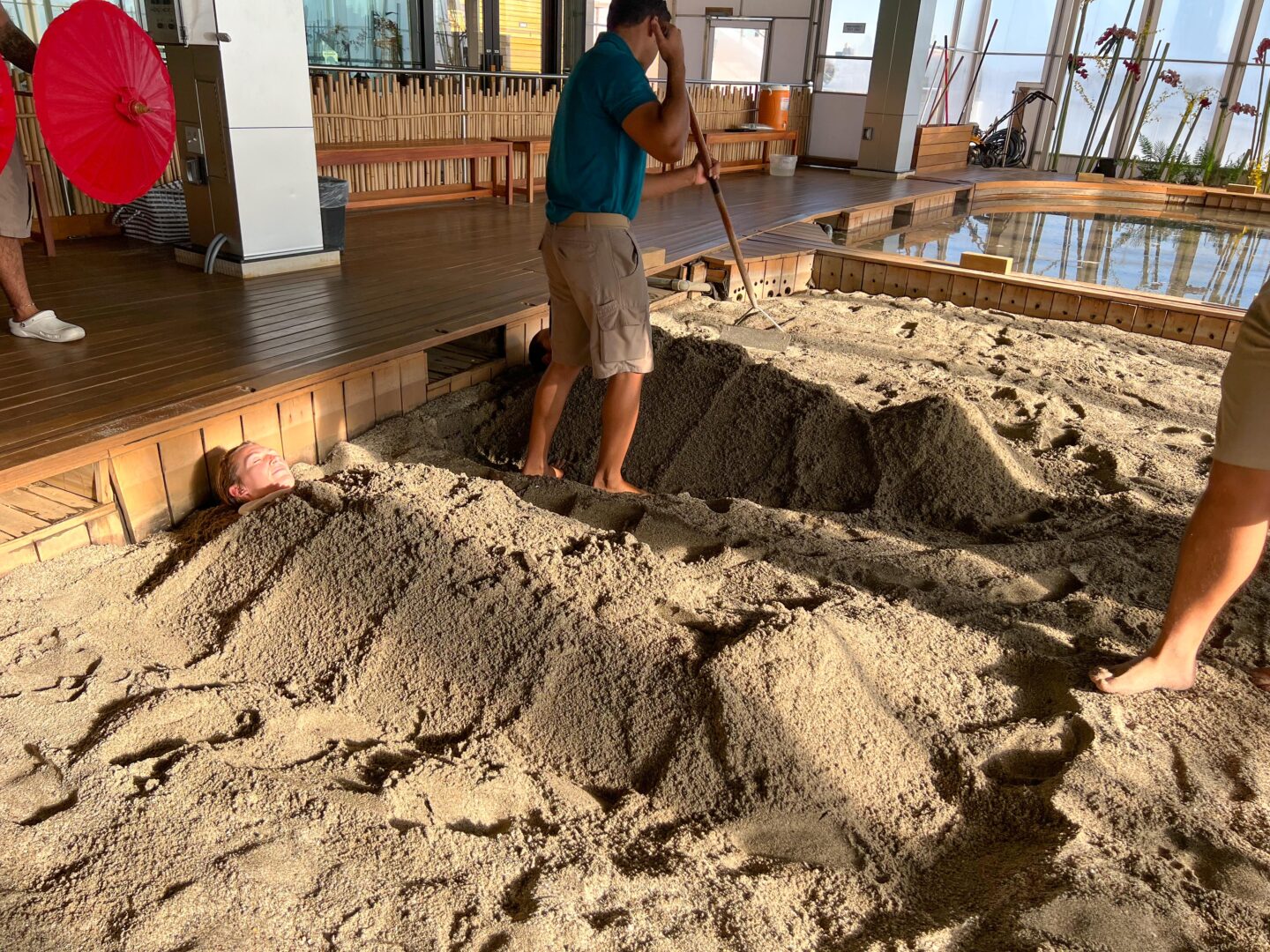 There is also a volcanic sand bath where they will cover you under the sand and you can relax! Believe it or not this is the ONLY spa outside of Japan to offer this treatment with the traditional volcanic sand from Ibusuki.
The treatment itself is located right by the main restaurant over a 1,200 square feet open-air space. As it's fully enclosed that means the treatment is available all year round.
So how does this treatment work? Well, first you are given a Japanese yukata (cotton robe) to wear. You can choose to keep your swimwear on under it or take everything off. Don't worry, there is a changing room.
Once you are dressed in your Yukata you will be invited to step down into the sand, and place your head on a wooden block (to keep the sand out of your ears). Once comfortable they will begin placing the sand onto you.
Now I wasn't sure how I would feel being buried in sand, but it was actually really (really) relaxing and the time went far quicker than I imagined it would. It felt so warm, and the weight felt really good, like a weighted blanket, but so much better.
So what are the benefits? Well, this ancient tradition is believed to help relieve musculoskeletal pain and stiffness, as well as benefiting to your skin and assisting your metabolism. It works in the same way that a sauna or steam room does. The sweating in the heat detoxifies the body, while the alkalinity of the mineral-rich volcanic sand itself amplifies the cleansing properties.
I'm not sure how much benefit I got from one session of this, but what I can say was that I was feeling super relaxed. I could hardly keep my eyes open after.
The 7th and 8th floor
These two upper floors are outside, and this is where you can relax in the sun if the weather is on your side. You could also work out in the fitness center or enjoy the view from the infinity pool (now we're talking).
If you prefer to eat alfresco, you can also dine at the outdoor grill during the summer. I probably spent the least amount of time up here and the most time down on the 4th floor in the different pools.
Sojo Spa Hotel New Jersey
SoJo Spa Club in Edgewater, New Jersey, isn't just a day spa; it's a comprehensive wellness destination that also offers hotel accommodations for those looking to extend their retreat overnight or over a few days. The on-site hotel at SoJo Spa Club is known as the Hotel SoJo, a convenient option for guests who wish to immerse themselves in the full spa experience without worrying about the day's end.
Hotel SoJo:
The hotel is an extension of the spa's tranquil ambiance, offering a serene, minimalist design that emphasizes relaxation and comfort. Rooms are typically equipped with modern amenities and designed to maximize your peace and tranquility, providing the perfect end to a day spent soaking, steaming, and treating yourself to a plethora of spa services.
Booking and Staying:
When planning your stay at Hotel SoJo, you can book directly through the SoJo Spa Club's website or via phone. Staying at the hotel often includes access to the spa's facilities, ensuring that guests can easily wander between their rooms and the various pools, saunas, and therapy rooms. This setup is perfect for those who truly want to indulge, allowing for early-morning dips and late-night saunas without ever having to leave the property.
Facilities and Services:
Guests at Hotel SoJo can enjoy all the amenities offered by the spa, which includes multiple sauna rooms, outdoor baths, and therapeutic pools with varying temperatures and infusions. There's also the added convenience of dining options on-site, where you can savor healthy and hearty meals without having to venture out.
Location and Attractions:
The hotel's location in Edgewater, New Jersey, offers stunning views of the Manhattan skyline across the Hudson River, which adds to the allure of staying here. It's close enough to the city for those who wish to explore, yet far enough away to feel like a true escape.
Outfit ideas for SoJo Spa Club New Jersey
Looking for somewhere to stay in NYC?
Check out these options!
Luxury Hotel
Mid Hotel
Budget Hotel
Final thoughts on SoJo Spa Club NJ
As you can see from this post, I'm a HUGE fan of SoJo. I think it is fantastic value for money. The Sojo Spa NJ food menu prices are excellent and even if you are on a budget, $100 for a full day in a Spa with food and drink is a pretty good price to pay. However, after visiting this place, all the best quality massage chairs in the world and spas out there will have tough competition to come close to here. Sojo Spa Club membership is also worth considering.
I hope you have found this useful. Don't forget to download these travel apps and check out my other NYC guides.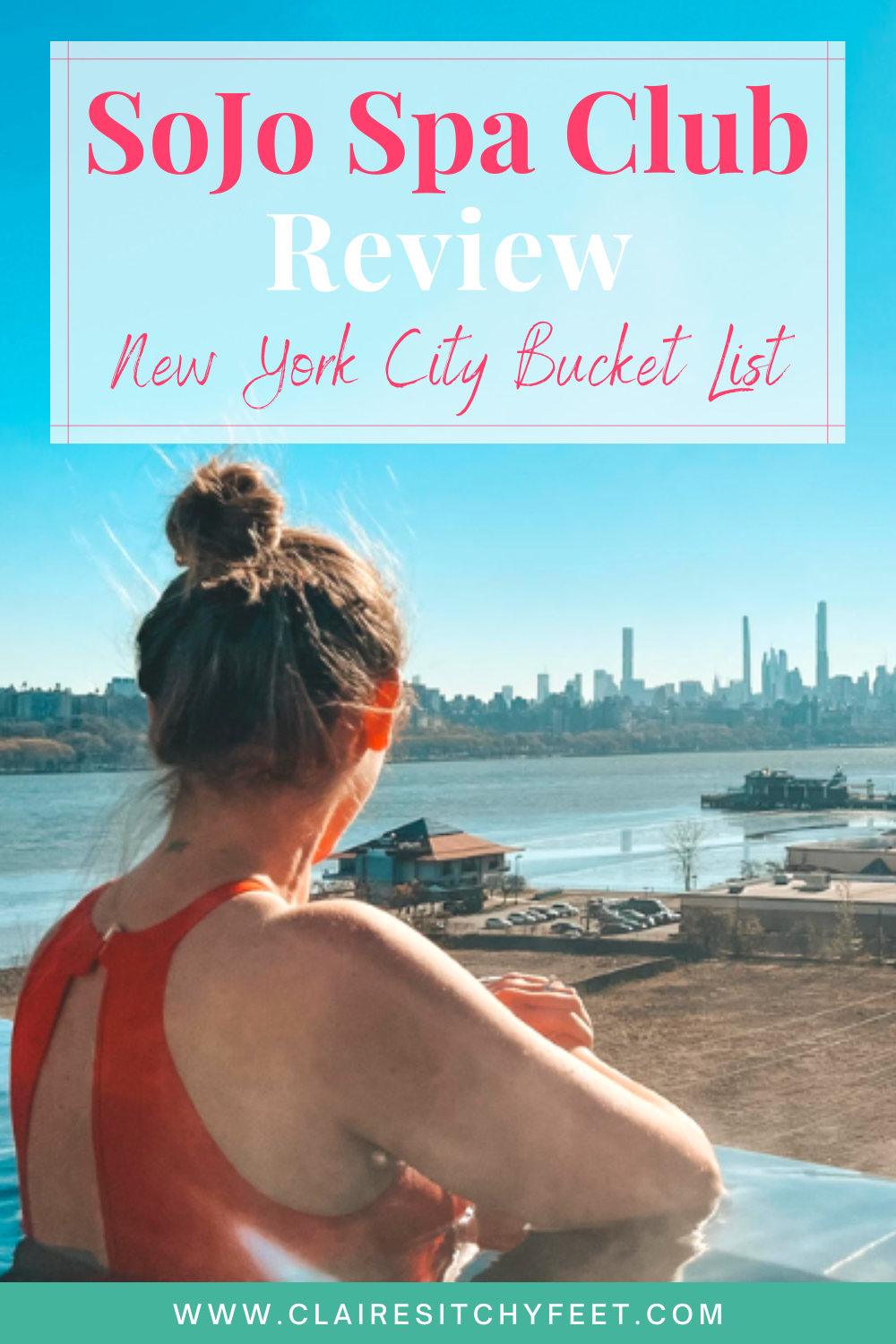 This post was proofread by Grammarly