Wondering how to get to Manhattan from JFK Airport? NYC is one of my favorite places in the world, and aside from the UK, it feels like home these days (even if I don't live there). Although my mum generally picks me up from the airport when I come to visit, if I decide to fly into JFK Airport, I'm on my own.
Getting from JFK to New York City is a nightmare, and don't get me started on trying to taxi to JFK Airport. It's expensive, the traffic is awful, and the journey takes FOREVER. My guide to how to get from JFK to NYC will answer all your burning questions about "how much is a taxi to JFK from Manhattan," and more.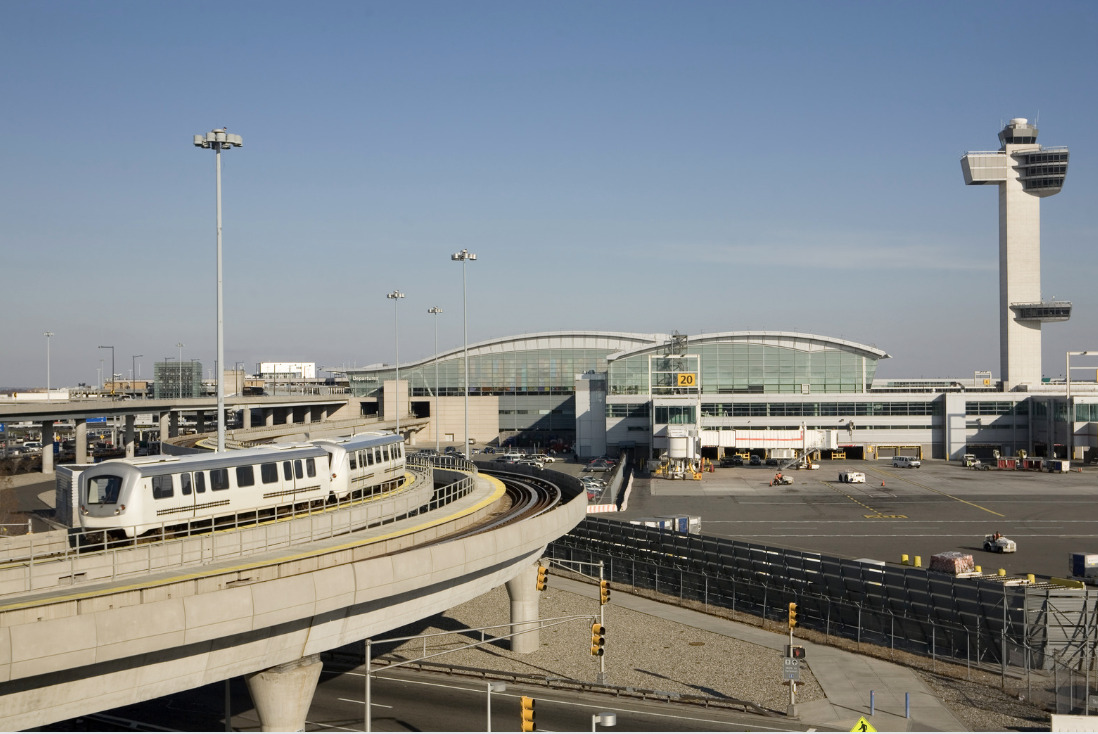 Did You Get Travel Insurance Yet?

The Insurance companies I recommend are Hey Mondo, Safety Wing, and Travel Insurance Master

Hey Mondo is great if you are looking for a great value flexible policy. They offer single-trip cover, annual multi-trip cover, and long-term travel cover. Safety Wing is great value, with monthly coverage starting at $39. It's super easy to use, and it just renews each month. I currently use them as they offer me free cover for my son as part of my policy. I also use Travel Insurance Master for short trips.

Read my full travel insurance post here, where I go into detail about all companies.
Where to Stay Near JFK Airport
There are many hotels located near the airport that offer comfortable accommodations at a reasonable price. Here are some of my favorites:
Where to Stay in Downtown New York City
Deciding where to stay in NYC can be overwhelming with all the incredible options! These are my top mid-range picks for where to stay in downtown New York:
Hotel Indigo Lower East Side New York: A trendy and stylish hotel in the Lower East Side, offering a unique neighborhood experience without breaking the bank.
Holiday Inn NYC – Lower East Side: A comfortable and affordable choice in the vibrant Lower East Side neighborhood, known for its cultural diversity.
Arlo SoHo: A chic and modern hotel in the trendy SoHo district, offering a great blend of style and value.
JFK to Downtown NYC: How to Get to Manhattan From JFK
In my humble opinion, there's only one solution for how to get to Manhattan from JFK Airport—a combination of AirTrain JFK and the Subway.
If you're nervous about NYC public transport, don't be. It's easy to get around once you get the hang of it since the city is built on a grid system.
There's no better time to start navigating the NYC subway than when the wheels have touched down on your plane. To help you out, I'm sharing detailed instructions on how to get from JFK to NYC by bus, taxi, and Hire Car.
Quick Tip: Book accommodation, tours, and transport ahead of time online to save money and stress.
Best NYC Tours: Click here to check out the top NYC tours
Best NYC Accommodation: Click here to check out the best accommodation in NYC
Best NYC Transport: Click here to book a bus, ferry, or train in NYC
Taking the AirTrain/Subway From JFK to New York City
The cheapest and fastest way to travel from JFK to downtown NYC is by taking the AirTrain and subway. While this method is very straightforward and convenient, the one downside is you have to manage your bags and suitcases. There are lifts and escalators along the way, so if you have a lot of luggage, consider splurging on a JFK to Manhattan taxi.
When you arrive at JFK Airport, follow the signs to the AirTrain. When you get to the station, you'll need to get a Metrocard. If you plan to use the subway while in the city, I recommend loading $20 on it—if not, you can get a combo that will take you from JFK to New York City for $11.5.
There are two AirTrain options, and you need to take the D to Jamaica Station route. Once at the Jamaica Station, follow the signs for the subway station and take the E train into the city.
Another option from Jamaica Station is the Long Island Light Rail, which costs $15 but is faster and more comfortable.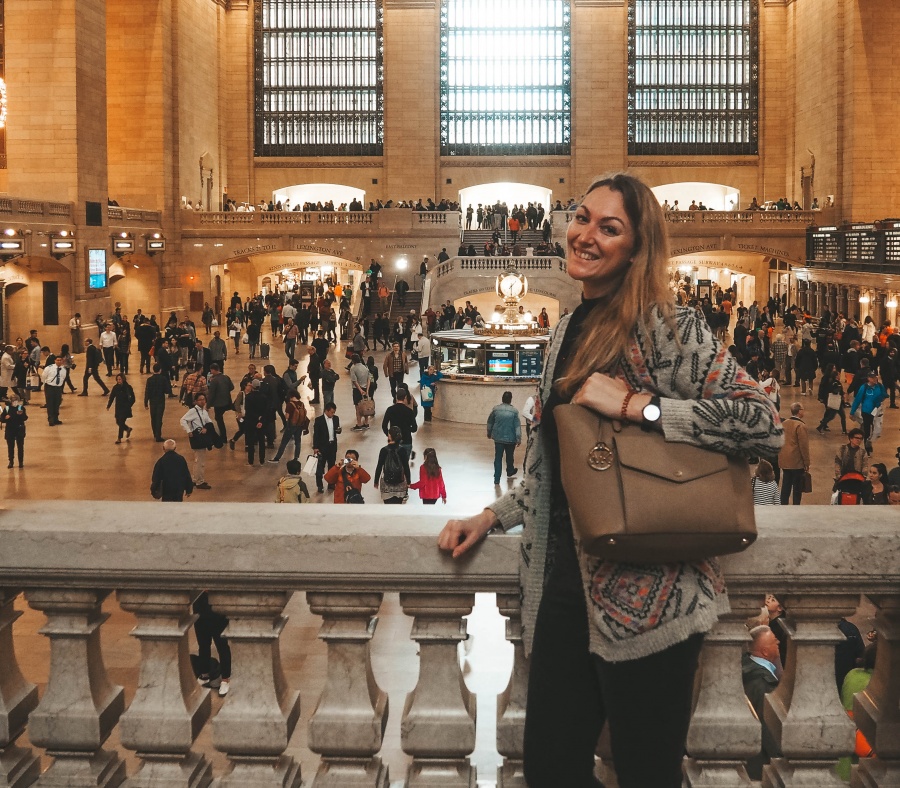 Traveling by Bus From JFK to Downtown NYC
There are a few private companies that offer a bus service from JFK to New York City for about $19 one-way. The good thing is that you don't have to worry about your bags, so if you're staying close to Grand Central Terminal or Times Square, this is a cheaper alternative to a taxi.
Taxi NYC to JFK
NYC taxis charge around $78 during peak hours (4-8 p.m.), but remember, this does NOT include the tip. The tipping standard is 15-20%, so you're looking at about $90 for a taxi to JFK Airport or a JFK to Manhattan taxi. The maximum a taxi can hold is four people, so as long as you don't have too many bags and are traveling in a group of four or fewer, this is your cheapest option.
How to Get From JFK to NYC FAQs
How Much Is a Taxi to JFK From Manhattan?
The cost of a taxi NYC to JFK Airport varies depending on your location in Manhattan, traffic, and additional charges like tolls and tips. You can expect to pay between $50 to $78 for a one-way taxi to JFK Airport.
How Far Is JFK Airport From New York City?
JFK Airport is located about 16 miles from the heart of downtown NYC, making it a convenient option for travelers.
How Long Does it Take to Get From JFK to New York City?
It can take anywhere from 45 to 60 minutes to travel from JFK to downtown NYC, depending on traffic.
How to Get to Manhattan From JFK: Final Thoughts
Hopefully, this guide to how to get to Manhattan from JFK Airport is helpful as you plan your NYC trip. Don't forget to download these travel apps and check out my other NYC guides before you head to New York.
USA Travel Guide Planning
🚗 Where can I book bus or private transportation while I'm in USA?
I strongly recommend using Bookaway. You can book almost all transport in the major tourist destinations through them online. They don't just cover buses they also cover shuttles, ferries, and private drivers.
🎫 Where can I buy tickets for museums, attractions, and tours in USA?
I recommend either Viator or GetYour Guide. They have a lot of options!
👩‍⚕️ What is the best insurance to have while traveling?
I recommend using Heymondo for a great value policy. The app also offers you 24/7 Dr Chat. For Digital Nomads check out SafetyWing digital nomad insurance.
I have also written a blog post covering all my recommended travel insurance here
✈️ Any flight recommendations?
WayAWay offers you cheap flights with cashback. You can use this code CLAIRE22 to get 10% off. Otherwise Skyscanner or Expedia are my go-to flight searching platforms.
📱What do you use for internet connection while traveling?
I'm a big fan of personal WiFi devices and they have saved my ass so many times when traveling. I wrote a full review of the top travel WiFi devices you can read here. I personally use GlocalMe as I can either pop in a physical sim card or use their local carrier.
With regards to my phone connection, I use e-sims while traveling, so rather than having to swap out my regular sim card I can download the app and buy a virtual sim card. I recommend using eitherAirhub or Alosim. Both have great coverage of multiple countries and are very easy to use.
🛏️ What is the best platform to use for booking accommodation?
The 3 best platforms that I normally use are Booking.com, Hotels.com, and Expedia They offer great deals and multiple options. I always check all three to be sure of the best deals.
🛅 Do you have any luggage recommendations for traveling?
I do have a complete list of the best packing and luggage products that I recommend, you can check the list here. I'm currently traveling with this suitcase and this backpack.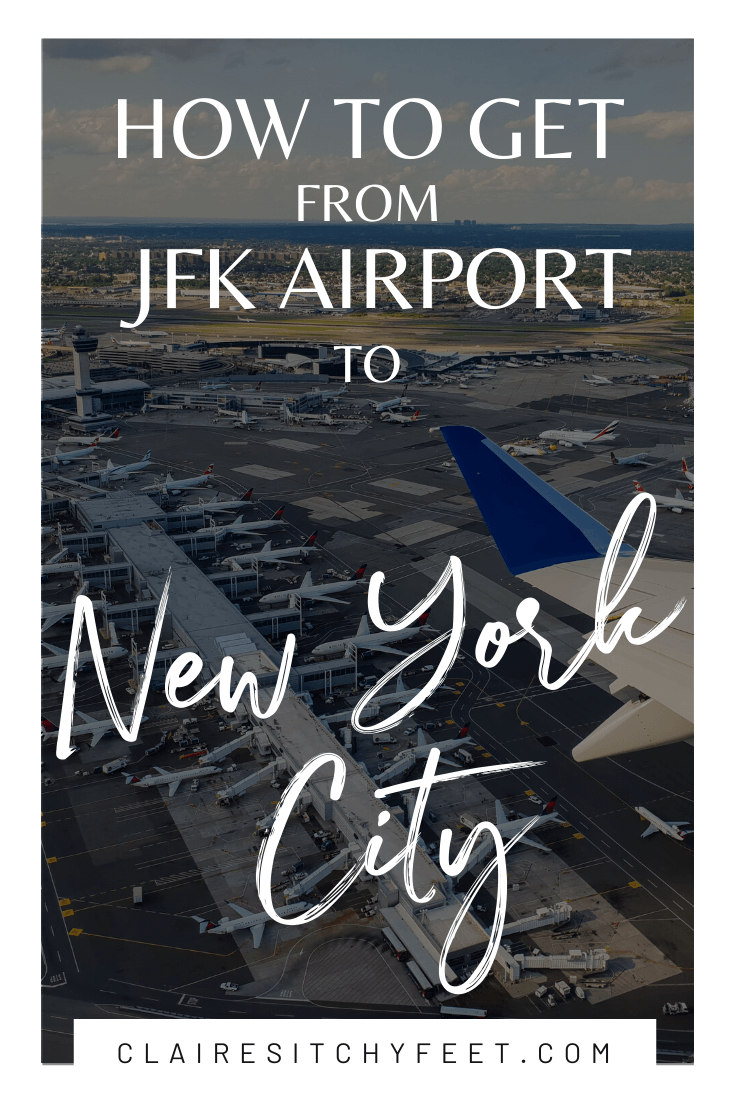 Traveling to NYC? Take a read of my other guides:
10 British-Inspired Places to Visit in New York City
The 11 Most Instagrammable Places to Eat in New York City
How to Spend 5 Days in New York City
How to Spend a Weekend in New York City
5 Ways to Win at Christmas Shopping in New York City
This post was proofread by Grammarly.