Need to know how to get from JFK to New York City? NYC is one of my favorite places in the world. And aside from the UK, NYC feels like home these days, even if I don't actually live there. Although my mum generally picks me up from the airport when I come to visit. If I decide to fly into JFK I'm on my own haha. This is because getting to and from the airport by car is a nightmare. It's expensive, the traffic is awful and because of this, it takes FOREVER. So to help you fellow travelers out here is my guide – How to get from JFK to New York City.
How to get from JFK to New York City from JFK to New York City
In my humble opinion, there is only one way to get from JFK airport into New York City and that is an Airtrain/ Subway combo.
If you are feeling slightly nervous about public transport in NYC don't be. It's actually really easy to get around once you get the hang of it. The whole city is built on a grid system so navigation on foot is also pretty easy.
Anyway, there is no better time to start navigating the NYC subway that as soon as the wheels have landed on your plane. To give you a helping hand I've added some detailed instructions on how to get into the city on the subway, by bus, taxi and Hire Car. Just in case you decide against the train.
Taking the Airtrain/ Subway from JFK to New York City
This is by far the best (cheapest and fastest) way to get into the city. It is super easy to navigate and the only downside is you are going to have to take your own bags. There are lifts and escalators but if you have a lot of luggage you may decide to splash out and get a taxi.
When you arrive at JFK simply follow the signs to the AirTrain. When you get to the station you will need to get a Metrocard. If you are going to be using the subway while your in the city go ahead and put $20 on it. If not you can get a combo that will get you into Manhattan for $7.75.
Be aware there are two routes. You need to get on a D to Jamaica Station.
Once at Jamaica simply follow the signs for the subway station and take the E train into the city.
If you may prefer to take the LLRR (Long Island Light Rail) this will cost you $15 but it is a little more comfortable and a bit quicker. You still take the Airtrain to Jamaica but just head into the LLRR station instead of the subway.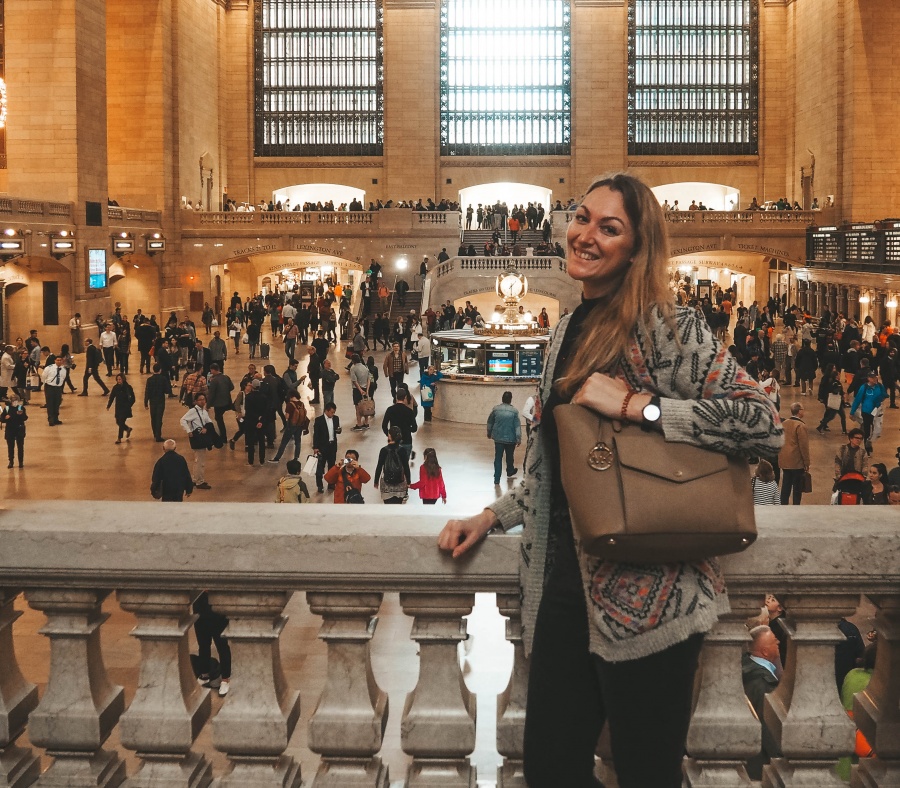 Traveling by Bus from JFK to New York City
There are a few companies who offer a bus service. There are private companies and they charge around $19 one way. The good thing is that you don't have to worry about your bags too much. So if you are staying close to Grand Central Terminal or Time Square then this is a cheaper alternative to a taxi.
Taking a Taxi from JFK to New York City
All taxis charge a flat fee of $52 or $56.50 during peak hours (4-8pm) but remember this does NOT include the tip and you are required to tip taxi drivers in NYC. Tipping should be 15-20% so you are looking at about $65. The maximum they can take is 4 people so if you don't have too many bags and you are in a group of 4 this is your cheapest option.

So that's it, the best ways to get into Manhattan from JFK Airport. I hope you have found this useful. Don't forget to download these travel apps and check out my other NYC guides.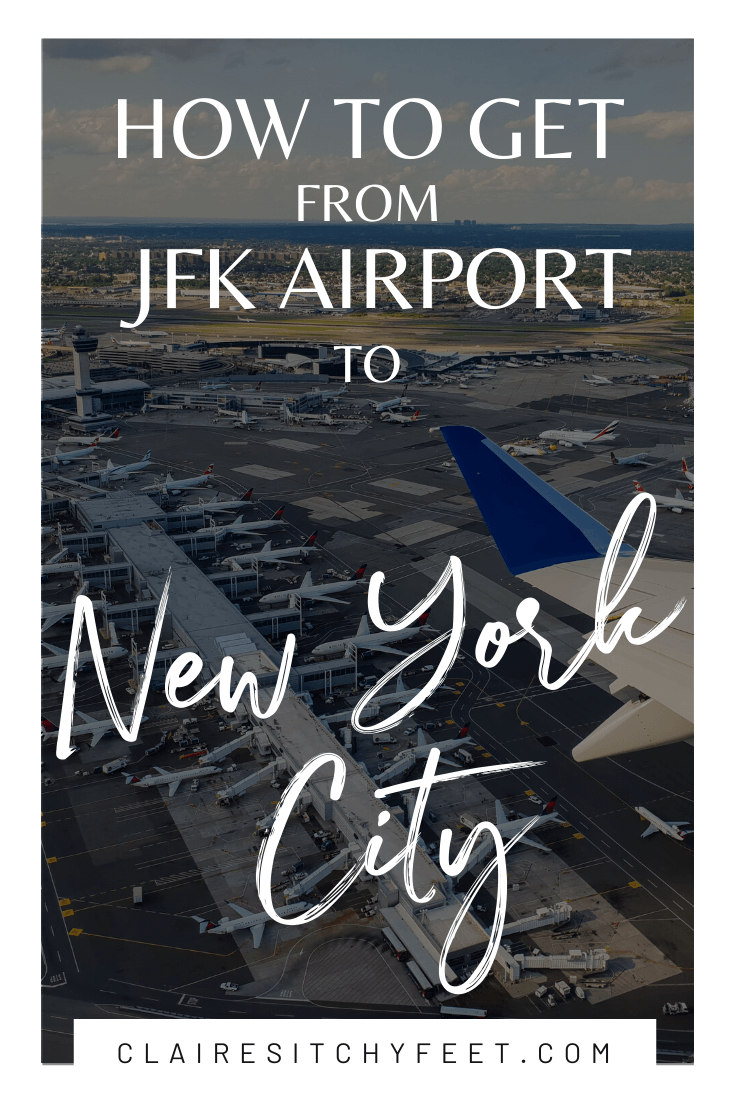 Traveling to NYC? Take a read of my other guides:
10 British inspired places to visit in New York City
The 11 most Instagrammable places to eat in New York City
How to spend 5 days in New York City
How to Spend a Weekend in New York City
5 Ways to Win at Christmas Shopping in New York City
This post was proofread by Grammarly