I'm not going to lie, if someone had asked me pre 2020 what I thought about online yoga teacher trainings, I'd have probably told them I thought it was a terrible idea.
But times have changed and we live in a very different world since COVID and like every other industry in the world, yoga has had to adapt and change to our new reality.
And adapt and change we have. Most yoga teachers and studios didn't skip a beat in taking their yoga classes online the moment the studios closed. In fact, online yoga classes became the new norm, and I'm not just talking about pre-recorded classes on YouTube. Teachers began taking yoga classes live on Facebook, Zoom, Google Hangouts, and many other online video streaming programs. Even now that most yoga studios have reopened classes are still live-streamed so students that prefer to take their classes at home can do so.
Yoga teachers also started putting together online yoga courses for students of all levels offering them a more comprehensive journey into yoga covering specific topics like back bending, inversions, and even how to use yoga to deal with trauma and it's not just yoga you can also do meditation teacher training and breathwork instructor certification online now.
So, the fact that studios are now offering online yoga teacher trainings really comes as no surprise and is a natural progression of the new virtual reality yoga teachers are facing.
I've written a lot about yoga retreats and yoga teacher trainings on this blog, so I wanted to put this blog post together for those wanting to do a yoga certification online so you could get a better idea of the pluses and minuses of doing an online yoga teacher training and of course I've also made some recommendations for the best online yoga teacher training certification.
It also doesn't hurt to check the school's yoga teacher training reviews online to see what others have to say.
Just here for the referral?
Here are my top 9 online yoga teacher training course recommendations for 2022:
I'm going to start with the negatives…
What are the downsides of taking a yoga certification online?
No face to face contact
The biggest downfall is pretty obvious really…no physical face to face contact with your yoga teacher training instructors and other students.
For me doing my yoga teacher training certification one of the things I remember the most, and that had the most impact on me was the people on my course. My group was small and I'm still in regular contact with some of them. Over the 200 hours, I didn't just learn from my teachers, I learned so much from the other student too. It's part of the beauty of group learning environments like this.
The other students of an in-person YTT also become your yoga class students when you are teaching the class and after you have taught not only do you get feedback from the teacher who was watching you teach, but you also get very constructive feedback from the students who did the class.
Getting all of this lovely feedback really helped me to grow in confidence as a teacher and adjust my teaching thanks to their observations and suggestions. This is something I think I would really miss if I was doing an online yoga teacher training certification.
Full emersion
So, this doesn't really apply to everyone, as many people choose to do their 200 hours yoga teacher training over a longer period of time at a local studio. I didn't I did my yoga teacher training in Mexico for over 3 weeks.
During this time, I was able to fully emerge myself into the training and my phone was turned off, my out-of-office email responder was one, and I was living and breathing yoga for 3 weeks. I ate a sattvic ayurvedic diet, I woke at 5 am to meditate, chant, and perform my Ayurveda morning routine. It was intense but I loved it, and I still look back with so many fond memories of that time.
No adjustments
For me, a big part of doing the course was improving my own yoga practice through feedback and adjustments and also learning how to safely adjust students in my classes. For obvious reasons, this one is a bit of an unknown right now as touching isn't something many yoga students and teachers are avoiding.
So now I've covered some of the downsides to doing an online yoga teacher training, now it's time to get positive. And there are a lot of positives!
More affordable
This is a big one! I was actually super lucky with you YTT 200 that I only paid $500 for it! But I have seen courses costing upwards of $2000. And this is just the course fees! On top of that, you need to add flights, travel insurance, books, yoga mat, and yoga clothing, if it's not included food and accommodation, plus general expenses and of course taking 3-4 weeks off work. I'm not going to lie, as much as I know my YTT was an investment (and it was one of the best I've made) it totally messed me up financially and it took me months to catch back up after taking that month off work. Doing an online YTT means that you won't have to travel and bear all of those extra costs, plus I've seen some online yoga teacher training courses for as little as $500 USD so if your finances have been putting you off taking the plunge, then this could be just the opportunity you have been waiting for.
121 time with your instructor
I think in 3 weeks I had maybe one 121 sit down with my course instructor. I really valued this time and personalized feedback. Not all online teacher training courses have this, but many do have smaller groups of students and are much more tailored to offering 121 facetime and individualized guidance from your course instructor. So actually doing your yoga teacher training online could result in you getting more individual guidance from your instructor.
Extra flexibility
One of the main bonuses on any online learning is the flexibility. Live classes are recorded and other course material can be accessed in your own time. This is perfect for people who have families, need to work, or just need more flexibility to make it work for them.
Better preparation for teaching online
As yoga teacher teaching classes online is our new reality. It's something that before COVID19 was never taught in Yoga Teacher Training, but now? It's going to be an essential part of them moving forward. It needs to be. Now of course not all online yoga teacher trainings are going to include a module on how to teach yoga online, but some of them will so look out for those if it's something you think will be useful to you personally.
Wider choice of available courses
When choosing a Yoga Teacher Training that you have to physically travel to many people felt restrictions. This could be that you were restricted to the amount of time you could be away from, the countries you could travel to, or the style of yoga you wanted to teach. Now? You can start with the style of yoga you want to teach and the instructor you want to be taught by as you don't have the same limitations of time and place to hold you back.
Post-COVID In-person modules
I think this is something that I personally would be looking into. Even before COVID 19, many yoga schools were starting to do their Yoga Teacher Trainings Online. Basically, you would need to do their online course, and then once you did that you would travel for a 1-2 week in-person training where they would just focus on the physical practice. Personally, I really like this idea. It means you can fully immerse yourself in the yoga theory you will learn online. You can go through and study in your own time at your own pace and then once you get to the 2-week in-person section it's all about the physical asana practice and bringing the theory and practice together. For me, if I were in your shoes right now I'd personally be looking for an online yoga teacher training course that will offer an in-person 'top-up' where if I choose to I can travel (when it's safe) to dig deeper into the asana practice. That was you get the best of both worlds.
How To Choose The Best Online Yoga Teacher Trainings
Hopefully, now you have been able to way up the pluses and minuses for doing an online yoga teacher training certification. But before you start to look for an online yoga training course here are a few things to look out for!
Check the online yoga teacher training is Yoga Alliance Approved
If you want to be able to register and get insurance with them then it's important to do an online yoga teacher training yoga alliance certified course. Check if the course in question is run by a registered yoga school and if they submit your certification details so that you can become a registered yoga teacher upon completion. This is important if you'd like to teach yoga at a yoga studio or elsewhere in-person since many businesses will only work with a registered yoga teacher. If you're more interested in teaching yoga online as a freelancer or to deepen your own yoga practice, then doing your 200 hour teacher training with a registered yoga school will be less important. It fully depends on you and what you want for yourself as a practitioner.
Make sure you have solid WIFI
This goes without saying really. If you don't have the bandwidth to stream live classes or upload and download videos and other documentation, then you will need to get a device to boost your wifi or talk to your internet provider.
Don't forget to check the time zone
This may sound obvious, but it's one that could really catch you out! You are going to want to take part in as many of the live classes as you can, so if you are based in the USA and the course is in Europe and live classes will take place in the mornings, then unless you are cool waking up at 2 am then you probably need to choose a different course. One either in or close to your timezone.
The Best Online Yoga Teacher Trainings Certification Courses 2022
Ok so now we have covered everything you need to think about before you go booking it's time to take a look at some of the best online yoga teacher training courses that you can do from the comfort and safety of your own home!
This list is just a small selection of some of the yoga teacher training courses I have reviewed online, if you click the links to learn more you can read the full course information and you will also be able to contact the instructors directly to ask any questions that you may have.
I have not personally done any of these courses (just to make that super clear) this is a round-up of courses from trusted providers with solid reviews.
If you value your time and want to invest in a 200 hour teacher training that's been perfecting the art of online yoga certification since 2015, download the brochure and syllabus of Brett Larkin's Yoga Alliance approved online teacher training. Brett put her YTT certification fully online 7 years ago, way before the pandemic, and it shows. Videos are professionally filmed with great audio quality, a gorgeous color manual ships to your door. Everything is downloadable to your phone if you want to watch on-the-go. Here's how it works:
As soon as you sign up, access 100-Hours of pre-recorded content through your computer or mobile app. Watching all these videos is not as overwhelming as it sounds. Many are 20 minutes or less, and Brett and the amazing experts and authors she films make learning fun. I found myself laughing, and then later having profound "aha" moments, especially in the videos about individuality, the breath, the brain and Vedic philosophy – like the Yoga Sutras. She brings in guest experts for different modules, like yoga anatomy and yoga philosophy. You can test your progress with optional quizzes as you go. Pages in your manual/workbook correspond to everything you're learning on the screen. Then, the real fun begins.
Complete your next 100-Hours live on Zoom with Brett and the same trainers and students each week. Commit to one call time per week to attend live with the same peers. Watch replays for any times that don't work for you. Graduate as a Yoga Alliance certified yoga teacher in 4 months from the date of your first live call.
It's easy to just price compare online yoga schools and overlook key elements like: How streamlined is the course? Is it realistic that I'll truly complete 200-Hours,graduate and be teaching yoga? How long has the school been certifying yoga instructors online? How do they cultivate community and friendships among participants?
This is where Brett's Uplifted Yoga training really stands out. There's no extra paperwork or attendance tracking you have to do on your own. Being with the same peer group from Day 1 through graduation creates consistency, motivation, and accountability. Deeper, meaningful conversations happen because everyone is on the same page in the material (literally!), moving through the experience as an intimate group. In YTTs where you can sign up and start live calls at any time, you do not have this level of interconnection. Reviews I read highlighted that Uplifted YTT truly feels like an in-person yoga instructor training, in the sense that you don't feel alone and leave training with real friendships. You also are given a deep foundation for your own personal practice, more than what other online training courses can provide.
Of course, all this comes with a price. The Uplifted Yoga Teacher training is definitely the most expensive training I reviewed. That doesn't stop it from selling out, every single round. Brett has a strong social following (over half a million people on her Youtube and social media), a book coming out, and still teaches live in her program. Her passion shines through.
Highlights Include
Inclusivity

: The Uplifted approach is that yoga poses should be adapted to your unique body

(rather than you shoehorning yourself into a pose).

Diversity

: Brett actually shows you yoga's core poses in 40 different student bodies. This is fascinating and a totally unique aspect of her YTT.

Personalized Pose Review:

Studying from home, it can be nerve-wrecking to know "if you're doing it right." Brett and her trainers actually review photos and videos you submit as part of your certification process, so you get personalized feedback on your yoga practice.

Business Training:

Brett interviews some of the most famous yogis in the industry about how they achieved success, as well as shares all her own tips and hardwon strategies as a profitable online yogaprenuer. Lots of wellness pros choose her training for this reason.

Lifetime Access:

To all the pre-recorded videos AND the videos of your individual live training class.

Eligible to register for 200-RYT with Yoga Alliance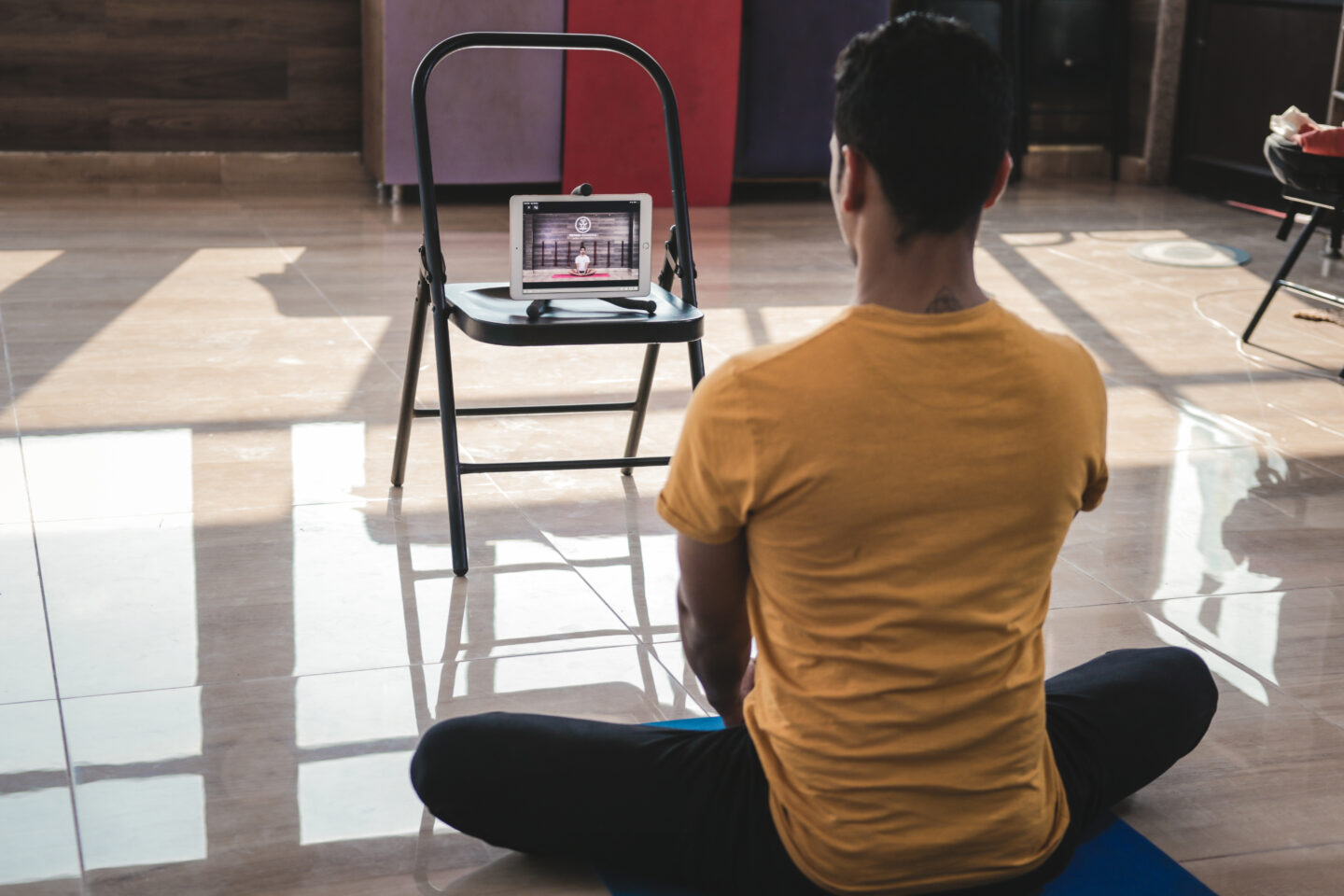 Ok, so I did actually complete the free trial of this online yoga teacher training course. Just so I could take a look inside and let you know what I thought of the student experience.
The course is well laid out and online classes are easy to find and complete. They also have a support team available to handle any issues you might have, they even have a WhatsApp number you can contact to get fast support. But probably the easiest way of getting fast help is to just hit the chat button within the classroom
The actual classes are easy to follow, professionally filmed, and I really enjoyed them. I was honestly more impressed than I expected to be… I'm even considering signing up for their online Advanced Pranayama and their online Yin Yoga Course. What I really appreciated was that unlike in real life, you can rewatch the classes! So if you missed something, or didn't quite understand it, you can simply watch it again. Amazing.
The course itself is super SUPER affordable at just $390 USD and you have 6 months to complete it. The student reviews are also solid, so it feels like a bit of a no-brainer for me to at least sign up for the free trial and to see how you like it. I was also really impressed by the teaching. The school is based in India so it's basically like getting an authentic Indian yoga teacher training experience, without it costing a small fortune, and without you having to leave your house!
Highlights Include
Primary Yoga Styles: Hatha Yoga, Vinyasa Yoga, Yin Yoga, Alignment
Additional subjects: Meditation, Pranayama, Philosophy
Live classes via zoom on every weekends
Books and course manual for the course
6-month access to all the course materials
You can complete the course at your own pace within 6 months
Yoga Alliance course completion certification
Eligible to register for 200-RYT in the Yoga Alliance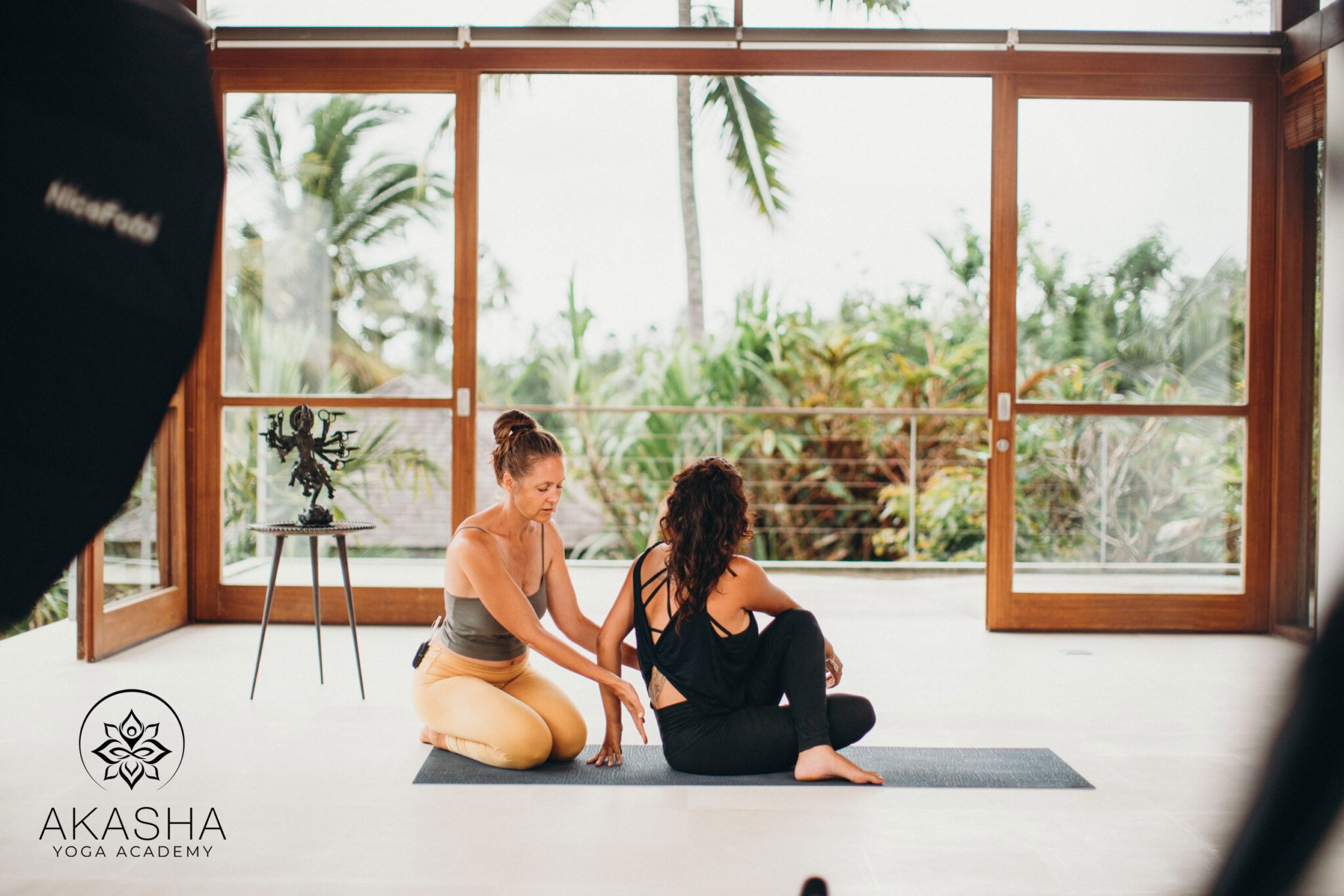 With Akasha Yoga Academy you can experience the full depths of genuine Yoga. Experience a life-changing teacher training and take your practice to the next level.
They offer a 200-hour online course that is fully accredited by the International Yoga Alliance. Their teachers are not only accredited but share heart-centered teachings & truly embody the wisdom of Yoga. Over 600 Yoga Teachers have been certified by their TTCs over the past decade.
I highly recommend that you join them on your journey to discover the origin of authentic Yoga. You will be amazed by Akasha's superb educational program, which delivers quality, expertise & excellence at a very affordable price.
You can also take advantage of their special 50% discount and free trial. Each video is developed in their Baliwood Film Studio with a tropical backdrop & 2 high-end cameras to capture every angle.
Interactive Format: You won't be alone in this course. Providing an authentic and interactive experience is one of the Akasha team's highest priorities. There is one-on-one communication and uplifting daily zoom calls. Get personal feedback on 4 practicum assignments during the course. Every aspect of this premium program is carefully considered to ensure that it will be a memorable & life-changing experience.
Learn from Masters: Learn from dedicated and passionate teachers with decades of experience and receive guidance and full individual support. Experience how teaching Yoga can bring meaning, joy, and peace to your life.
Join the Family: Community is at the heart of Akasha Yoga. During live sessions, you'll connect with people from all over the world, sharing Yogic knowledge and experiences. Once the course ends, you will have access to a private group with professional instructors and sincere practitioners.
Transform Your Life: Through breath-based asanas, meditation, and heart-opening techniques, you will embark on a transformational journey. You'll leave this unique program inspired, empowered & confident to teach a holistic & authentic Yoga class.
Be Fully Flexible: Akasha gives you full flexibility with their individualized programs that are self-paced. It's completely up to you when you decide to begin, and you're free to finish the program at any time – with supportive guidance to help you along.
To help you complete the Yoga TTC in an efficient way, they provide a personalized scheduling service where an individual schedule is created for you. This schedule is tailored to your time availability and your specific needs.
Highlights Include
Authentic breath-based Hatha Yoga.
200-Hour Yoga Alliance certified course that meets & exceeds official requirements.
Rich & interactive syllabus – empowering you to step up on all levels.
High-end quality TV production – compatible with any device.
Reliable teachings from decades of genuine investigation, study & practice.
Asana, alignment, sequencing, pranayama, heart-meditation, practical philosophy, living history, applied anatomy, teaching-methodology, self-practice & much more.
Marketing & networking that prepares you to teach successfully.
Daily live sessions
One-on-one support
50% Discount & fair payment plans.
Life-time access to all videos & materials.
Comprehensive 700-page Teaching-Manuals.
Personalized schedule to fit this Yoga TTC into your life.
Caring support in a safe & interactive learning environment.
Get 10% discount with my code CLAIRE10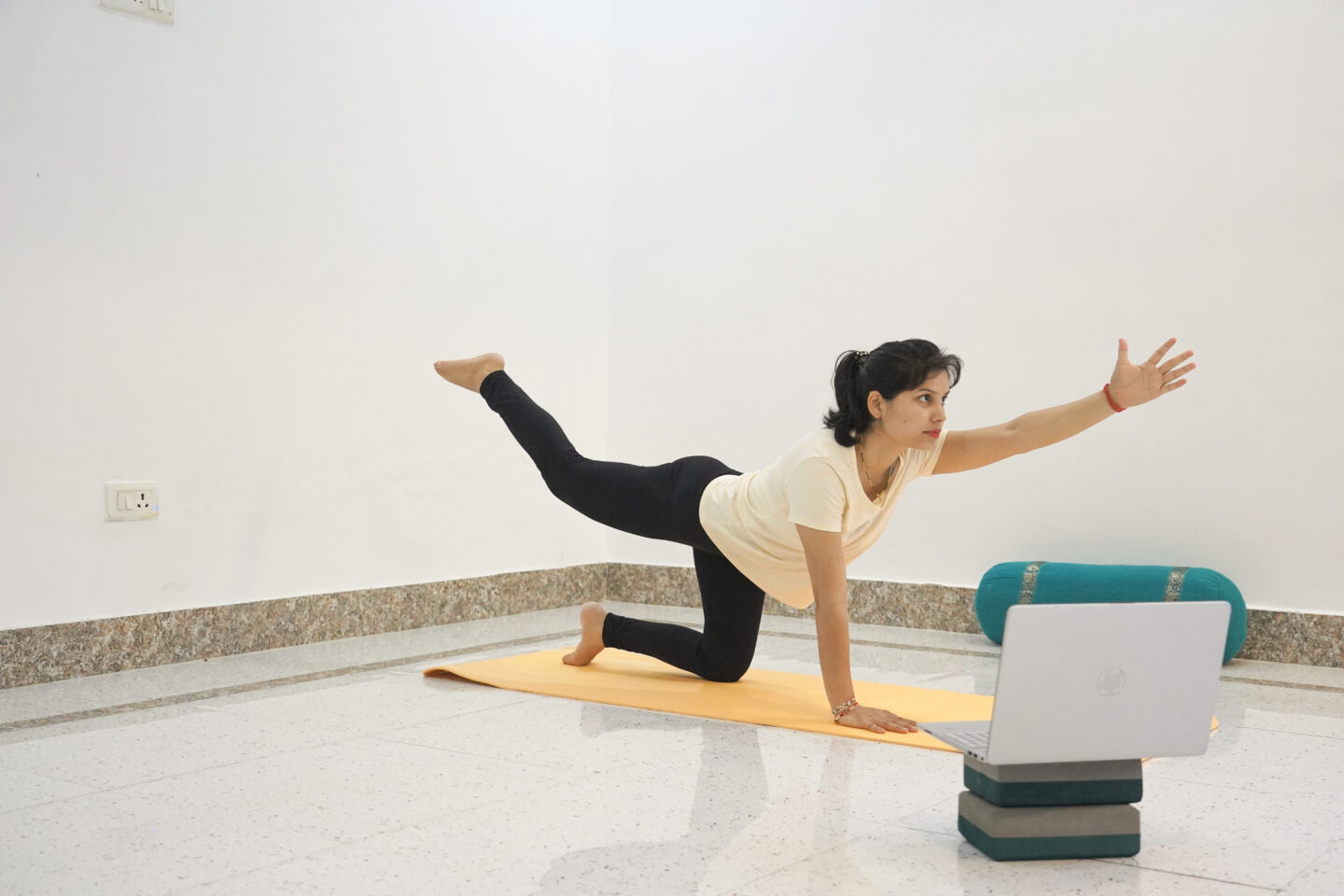 This online yoga teacher training is another amazing budget-friendly course put together by experienced yoga teachers from a popular yoga school in India.
Considering doing an in-person YTT will set you back at least $1000 USD, plus flights, plus time off work, food, etc, I'd say even if you were on the fence at $299 USD it's worth taking the risk and making that investment in yourself and your personal development.
The curriculum looks solid and the teachers are all very experienced.
Highlights Include:
HD video lessons
100% traditional
Flexible duration: Flexibility to complete the course at your own pace (within 1 year)
Q&A sessions every weekend
Comprehensive manual with illustrative photos, theory, practice exercises, and much more information in PDF, downloadable and printable
Eligible to register with Yoga Alliance upon completion before December 31, 2021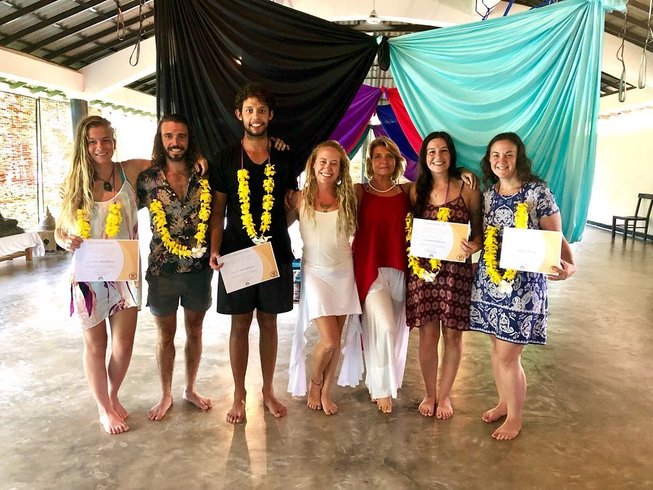 I'm a BIG fan of this yoga teacher training course online. It's for a super good price ($599) considering it has a mix of live and prerecorded lessons.
The course content and schedule look solid and the school and teachers are well established.
This course is based on recorded classes of 28 days of practice, with the highly experienced teachers of Nirodha
Timing of sessions / daily schedule (GMT +5:30)
07:00 – 08:00 Meditation and pranayama
08:00 – 09:30 Vinyasa or Aerial Yoga class
09:30 – 11:00 Breakfast
11:00 – 13:00 Lecture (anatomy, history, etc.)
13:00 – 15:00 Lunch/free time to enjoy the pool and relax
15:00 – 17:30 Asana lab or workshop
17:30 – 18:30 Practice teaching
Highlights Include
200-hour online yoga teacher training
Eligible to register with Yoga Alliance upon completion
60 live contact hours
140 non-contact pre-recorded hours
Live online sessions will be held over Zoom
Online sessions' timezone: Mysore, India (GMT +5:30)
Live class times TBD and are subject to change. They will be adjusted according to the time zone of the group
Customized instruction for every student: Lindsay will work with each of you during and after the training, to help you enjoy the experience and be able to share it with your own students
Self-paced: the course starts right after your subscription and you will have to complete the course before December 31st, 2021
Access to the members-only Facebook group for support after the training
Download all course content and keep for a lifetime
Video replays and all slideshows will be available to all students within 48 hours of each day if you cannot make the live times
Discount code for future events and/or products
Free bonus guided audio meditation for all students who register
You will be required to teach a 1-hour practice class for each module via video (Yin, Vinyasa, and/or Aerial) as well as complete a written exam to receive your certificate
The course covers
Breakdown of Vinyasa and Aerial Yoga postures
How to sequence a full yoga class
Sanskrit and English yoga terminology defined
Anatomy, physiology, and injury prevention
Energy body and the chakra system
Mantra and mudras
Pranayama (breathwork) and meditation
The language of yoga and how to speak effectively
Hands-on adjustments for yoga postures
Yoga history and philosophy from a Vedantic perspective
Living the yoga lifestyle
Yoga business and marketing strategy for new teachers
Wonderland Healing Center are taking their popular Yoga teacher training course online. They believe this is the perfect opportunity for potential YTT students to turn the crisis into an opportunity.
This course is based on recorded classes of 28 days of practice, with the highly experienced teachers of Nirodha Yoga School and your recommended daily schedule should look something like this:
08:00 Asana, pranayama, bandhas, and kriyas practice
09:30 Breakfast break
10:30 Philosophy, anatomy, and meditation
12:00 Lunch break
15:00 Meditation, methodology, and students teaching each other
16:30 Asana, pranayama, bandhas, and kriyas class
18:00 Dinner break
Highlights Include
200-hour online yoga teacher training
Eligible for registration with Yoga Alliance upon completion before November 30, 2020
25 online contact hours for 28 days
7.5 non-contact hours per day for self-study
4 online yoga sessions per day
You can accomplish the course within 90 days from your start date
The course covers
Yoga philosophy
The history of yoga
Postures Alignment
The subtle body (chakras, nadis, koshas)
Pranayama
Anatomy
Teaching skills (use of voice, language)
Adjustment
Meditation (different kinds)
Different styles of yoga – Hatha, Vinyasa, etc..
Mantra – chants
Kirtan
At the end of the training module, you will complete an online practical exam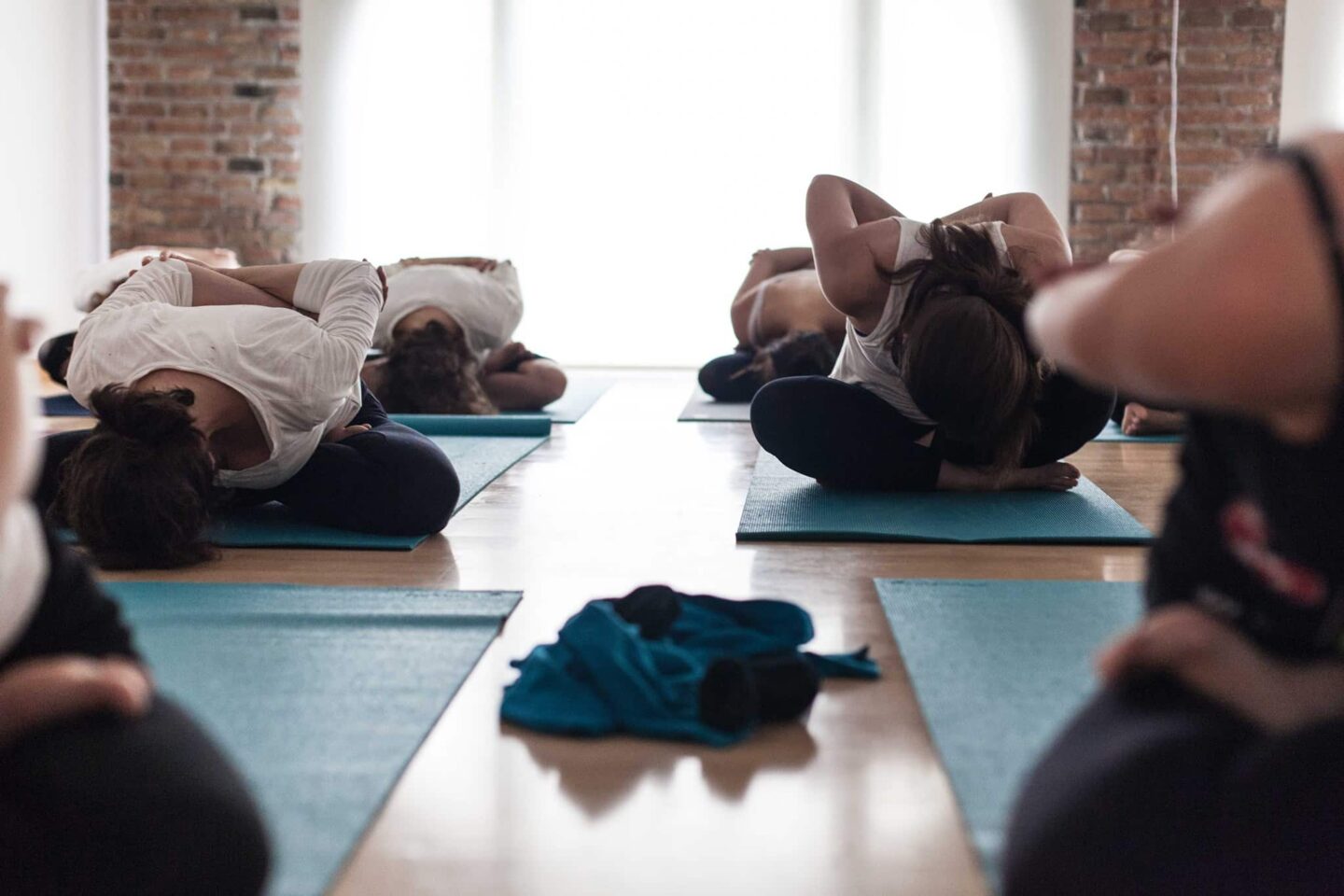 Their online yoga teacher training has been designed in accordance with the 200-hour requirements for registration with Yoga Alliance. Therefore at the end of the course, you will be a certified yoga instructor, eligible to register with Yoga Alliance.
The course is 100% pre-recorded so you can choose to work through it in 1,2, or 3 months. You can go at your own pace as the only thing that is actually scheduled is the final video conference exam you will need to pass to successfully complete the course.
Even though everything is pre-recorded you can ask for live face-to-face time with the teachers at any time to clarify things and ask any questions you might have.
Highlights Include
200-hour online yoga teacher training
Eligible for registration with Yoga Alliance upon completion before December 31, 2020
Bilingual instructions and sessions: English and Spanish
20 contact hours including live final exam
180 non-contact hours for self-study
10 online yoga sessions
Online sessions will be held over WhatsApp
Online sessions' timezone: Barcelona, Spain (GMT +2)
The duration of the course is 1 month to 6 months
The course can commence 48 hours after Spirit Sadhana Low-Cost Yoga Teacher Trainings receive payment or you can schedule to start at a specific date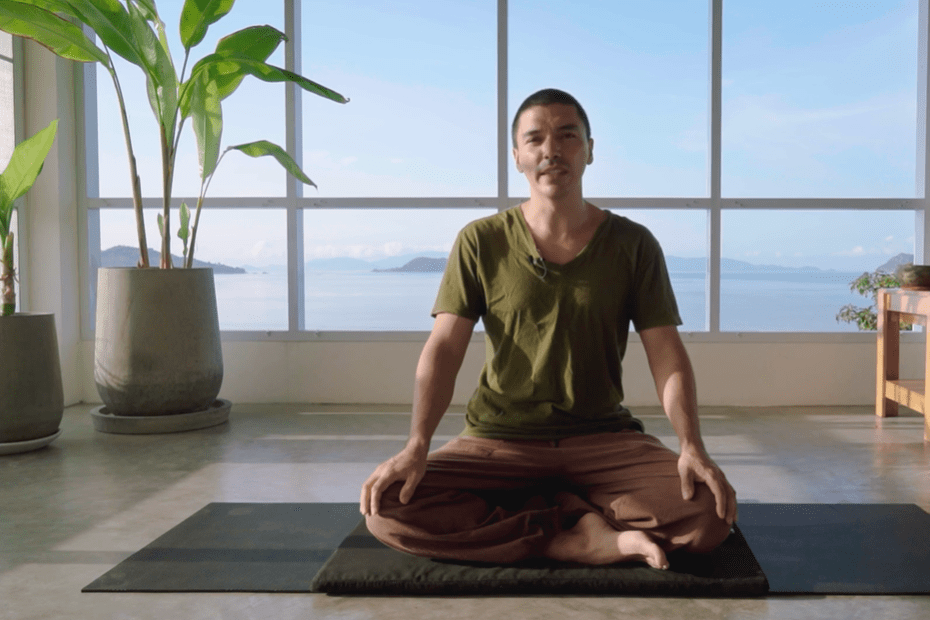 One Yoga online yoga teacher training program will release each video lesson in the same order as their onsite program. Meaning you can follow the same schedule as if you were actually there in person.
All classes are recorded so if the timezone doesn't work for you, you can watch the videos at a more convenient time.
Highlights Include
200-hour virtual yoga teacher training
Eligible for registration with Yoga Alliance upon completion before December 31, 2021
Around 20 hours of contact hours online live webinars
120 hours on recorded videos and the rest on required exercises
Flexible duration: can be completed in 4 weeks to 12 months
One-on-one guidance
Live online sessions will be held over Zoom
Online sessions' timezone: live sessions will be at different times to suit the time zones of both Asia, Europe, and America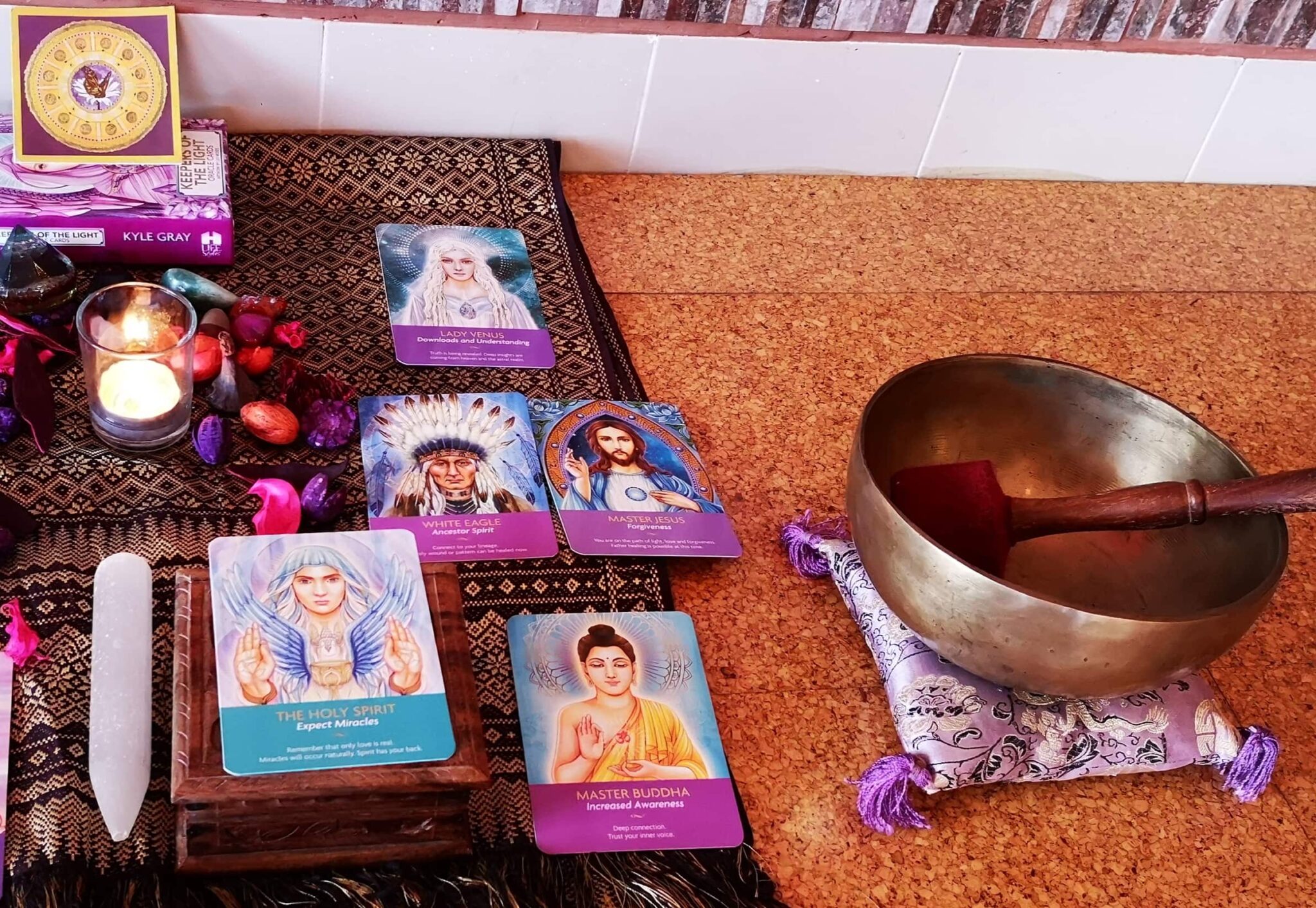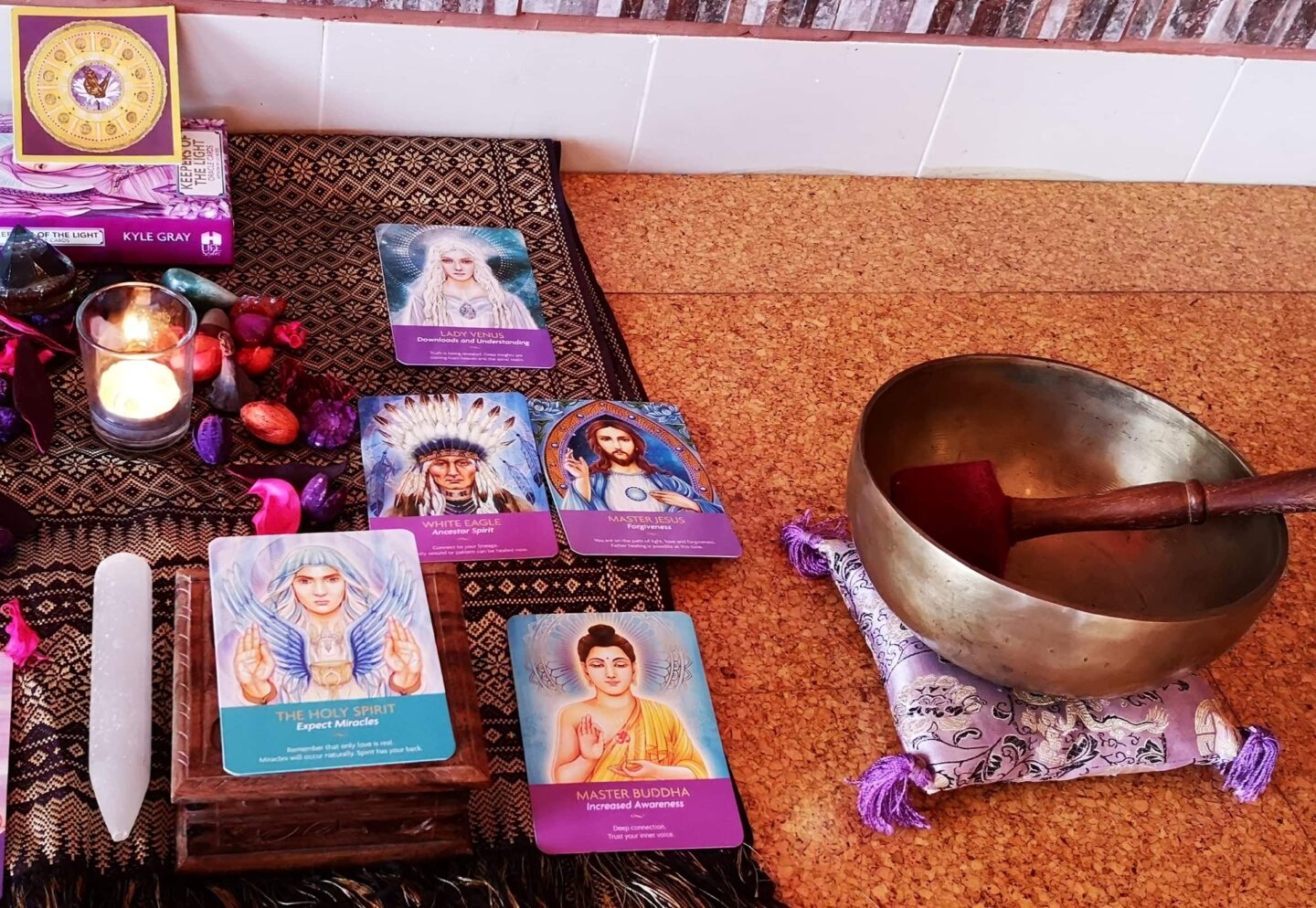 The Online Bend It Like Buddha Blueprint is an inspiring program that has been taken online in response to COVID19.
The bonus is that they have been able to slash the price making it much more affordable. It's still one of the most expensive options, but it is a solid online YTT covering Ashtanga and Vinyasa styles of yoga.
Together, the teachers on this online yoga teacher training course, have 50+ years of knowledge teaching yoga, facilitating retreats, and leading yoga teacher training worldwide in Taiwan, Goa, Mysore, Portugal, and Ubud, Bali.
This course will only be available for a limited time and it is approved by the Yoga Alliance.
Highlights Include
200-hour online yoga teacher training in Vinyasa flow and Ashtanga Vinyasa Primary Series
7 modules, 11 lessons in each module available on the teachable portal
180 contact online hours and 20 non-contact studies and lesson review
Live online sessions will be held over Zoom Weekly. Monday – Friday 12:30pm – 5 p.m.
Online sessions' timezone: Lisbon/Portugal /London (GMT+1)
Takes about 1 month or 4 weeks to complete the course
Bonus 6-hour Ayurveda massage therapy course
Eligible for registration with Yoga Alliance upon completion before the end of 2021
Been dreaming of doing a YTT in India? Well, maybe now you can live that dream from the comfort and safety of your own home!
The course is made up of a mix of pre-recorded videos and live classes and Q&A sessions. All of the pre-recorded material is available for you right from the beginning when you sign up. The live sessions are on India time so do check that workers for you in your current timezone.
Living Yoga School is one of the best yoga teacher training schools in Rishikesh, India, and their online Yoga Teacher training 200 is yoga Alliance Accredited.
This is one of the most affordable options out there as it is priced at just $299!
Highlights Include
200-hour online yoga teacher training
Contact hours – 50 hours of live sessions.
Non-contact hours – 170 hours of recorded videos, study books, self-practice, and self-study
Live Q&A Sessions
Hatha, Ashtanga, Vinyasa, anatomy, philosophy, meditation, and pranayama
Ayurveda, massage tutor, tantra, Reiki, Indian classical dance, and lifestyle
Course Access: 1-Year
Flexible duration: The course can be completed anytime within 1 year
All the live sessions will be recorded and shared with you
Live online sessions will be held over Zoom
Online sessions timezone: India (UTC +5:30)
Eligible for registration on Yoga Alliance upon course completion before December 31, 2021