When you think of the best scuba diving destinations around the world, Europe may not be the first place that comes to mind, but I'm here to change that with this guide to the best scuba diving in Europe!
Europe is full of gorgeous scuba diving spots that are home to unique ecosystems teeming with plants and marine life. Plus it's super accessible and you can easily add in some scuba diving to your European travel itinerary.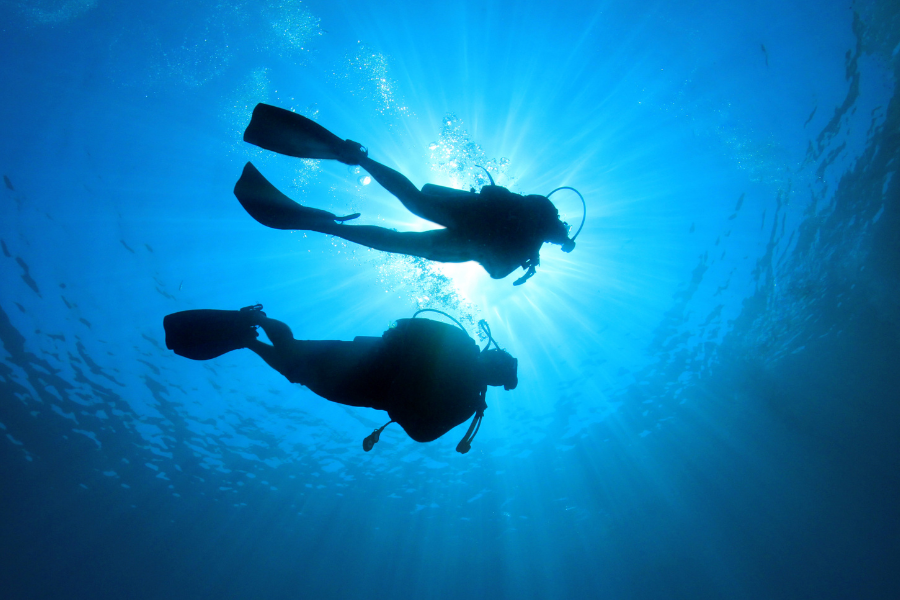 Did You Get Travel Insurance Yet?

If 2020 taught us anything, it's that you need to be prepared for anything!

The Insurance companies I personally recommend are Hey Mondo, Passport Nomads, Safety Wing, and Travel Insurance Master

Hey Mondo is great if you are looking for a great value flexible policy. They offer single-trip cover, annual multi-trip cover, and long-term travel cover.

Passport Nomads provides the most comprehensive cover for Digital Nomads. If you find yourself in need of medical care you just contact them and they will pre-load your card with the funds to cover your treatment, meaning you won't need to pay out of pocket and then put in a claim later.

Safety Wing is great value with monthly cover starting at $39. It's super easy to use and it just renews each month. I currently use them as they offer me free cover for my son as part of my policy.

I also use Travel Insurance Master for short trips.

Read my full travel insurance post here where I go into detail about all 4 companies.
Top 5 Best Scuba Diving in Europe
In all honesty, there are so many amazing places t go diving in Europe that to narrow this list down to just 5 feels like a crime.
Whether you are a fair water diver (like me) and want to stick to the clear, tranquil waters in the Mediterranean, like in Spain's Costa Brava or Italy's Sardinia, which are ideal for both beginners and pros. Or you want to experience the icy waters of the North. Exploring underwater caves and getting up close and personal with unique marine life you won't find in warmer waters.
Seriously, diving in places like Norway and Iceland is like stepping into a National Geographic documentary.
But what I personally love most about diving in Europe is the sheer history that's submerged. It's a wreck diver's dream! All over Europe, you will find Wrecks dating back to World War II, ancient Roman cargo ships—you name it. It's like an unwater time capsule.
So without further ado, here are my top 5 dive sites in Europe.
Azores, Portugal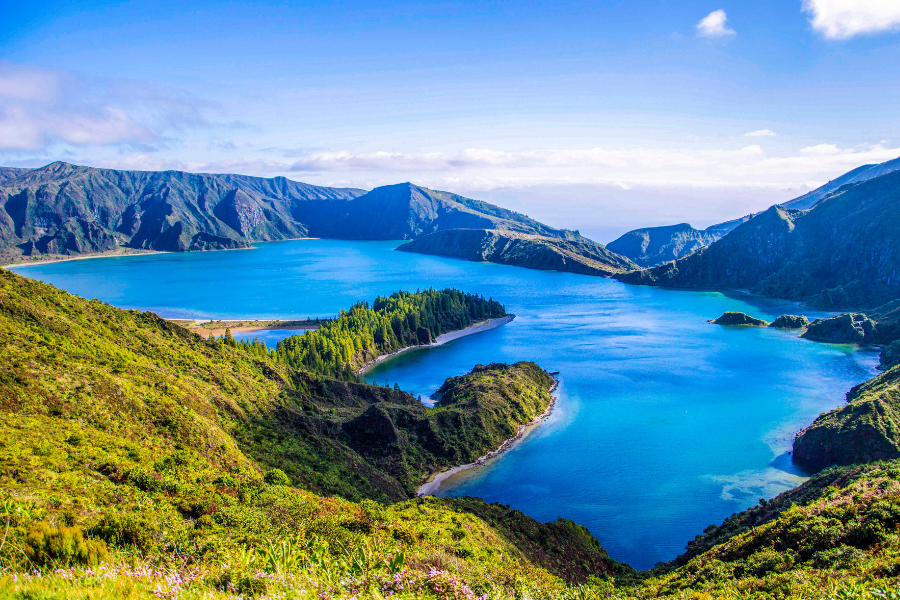 Azores, Portugal is an archipelago of nine islands in the heart of the Atlantic Ocean. This stunning location consists of sandy beaches and lush rolling hills and is considered one of the best places to scuba dive in Europe.
The crystal-clear waters of the Azores region of Portugal are filled with coral reefs, whales, dolphins, and more.
The best time to plan a scuba diving trip to the Azores is June through September when the water tends to be warm and clear.
Quick Tip: Book accommodation, tours, and transport ahead of time online to save money and stress.
Best Europe Tours: Click here to check out the top Europe tours
Best Europe Accommodation: Click here to check out the best accommodation in Europe
Best Europe Transport: Click here to book a bus, ferry, or train in Europe
Silfra, Iceland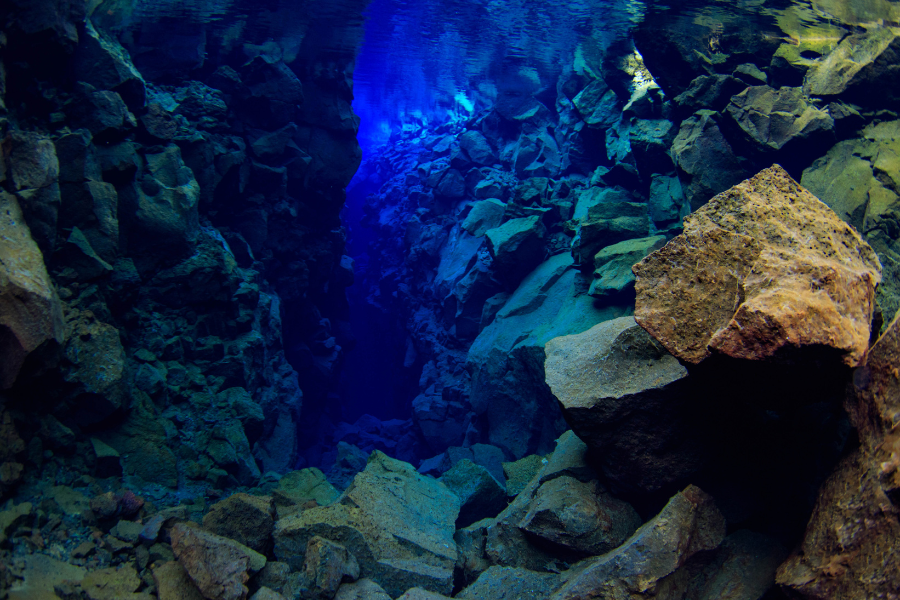 Next up on this guide to the best scuba diving in Europe is Silfra, Iceland, located in Thingvellir National Park.
The Silfra dive site is a unique geological area known for being the only place in the world where you can dive between tectonic plates. Glacial and spring waters feed into the Silfra fissure, so conditions are typically clear and mild, and the site is home to vibrant marine algae.
Silfra is only about an hour northeast of Reykjavik, Iceland's capital city, making it ideal for tourists.
July and August are the best months to visit Silfra since the weather will be warm and favorable for diving.
Medes Islands, Spain
The Medes Islands of Spain are a series of small, rocky islands with inlets and coral reefs that scuba divers can explore. When it comes to the best diving in Europe, the Medes Islands are hard to beat.
This area of Spain is a designated nature preserve, so you can expect pristine diving conditions. These islands can be easily reached from Barcelona, and the protected waters are an underwater paradise for octopuses, eels, colorful marine plants, and more.
May, June, September, and October are the best times of year to plan a trip to this Spain scuba diving area.
Blue Hole, Malta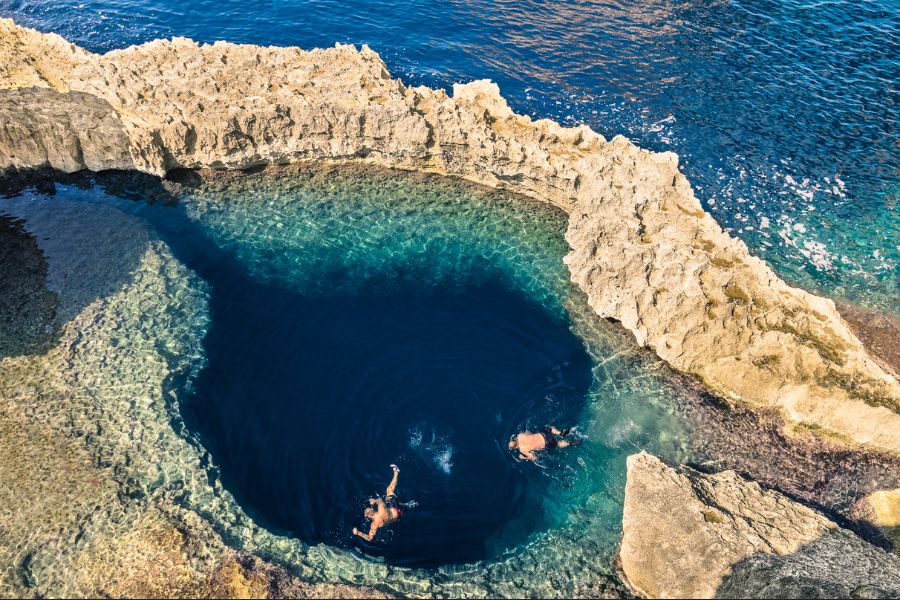 Blue Hole, Malta, is an iconic European scuba diving site that's instantly recognizable for its jewel-blue water and limestone rock formations.
This picture-perfect location, found on the west coast of Gozo, is famous for being a top diving destination in Europe. Blue Hole is unique because it's actually connected to the open sea via an underwater arch, resulting in a rich ecosystem of plants and animals like coral, starfish, and jellyfish. The waters at Blue Hole are clearest in October and November—don't forget to pack your wetsuit!
Zenobia Wreck, Cyprus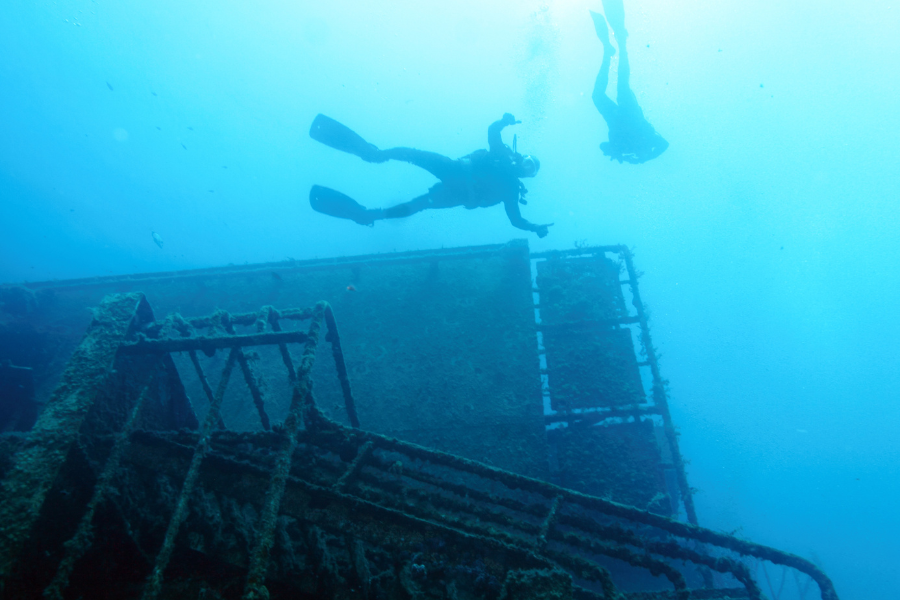 My last recommendation for the best diving in Europe is the Zenobia Wreck, a famous dive site found in Cyprus.
Zenobia Wreck is often considered one of the best diving locations in Europe and the world. The dive spot consists of the wreckage of MS Zenobia, a Swedish-built ferry that sunk in 1980. Since then, the wreck has become a haven for marine life, offering areas for divers of all experience levels to explore.
The best time of year to visit the Zenobia Wreck for ideal diving conditions is May through September.
You can read more about my favorite dive sites in Cyprus here.
Quick Tip: If you're interested in a Liveaboard scuba diving trip, plan and book your trips ahead with Liveaboard where you can find a lot of countries and dates available!
Tips for Scuba Diving in Europe
Researching dive sites
As you're researching the best diving in Europe, make sure to get a clear understanding of the conditions and logistics you can expect to encounter. Scuba diving can be an incredibly fun and rewarding experience, but you'll want to know what you're getting into before planning a trip and traveling to Europe.
Packing for your dive trip
When the time comes to pack for your Europe dive trip, I recommend making a checklist so you can keep track of all your diving must-haves. Items like a mask, snorkel, wetsuit, scuba gear, and underwater camera are essential. Also, check the weather before your trip so you can pack and prep accordingly.
You can also check my scuba diving shopping list here.
Choosing the right dive center
All of the scuba diving spots I highlighted in this guide can be toured through local dive centers. Take your time researching different scuba diving companies so you can make an informed decision on the best center for you.
Consider customer reviews and check the dive center's website for frequently asked questions and an overview of how they run their diving operations.
Knowing your limits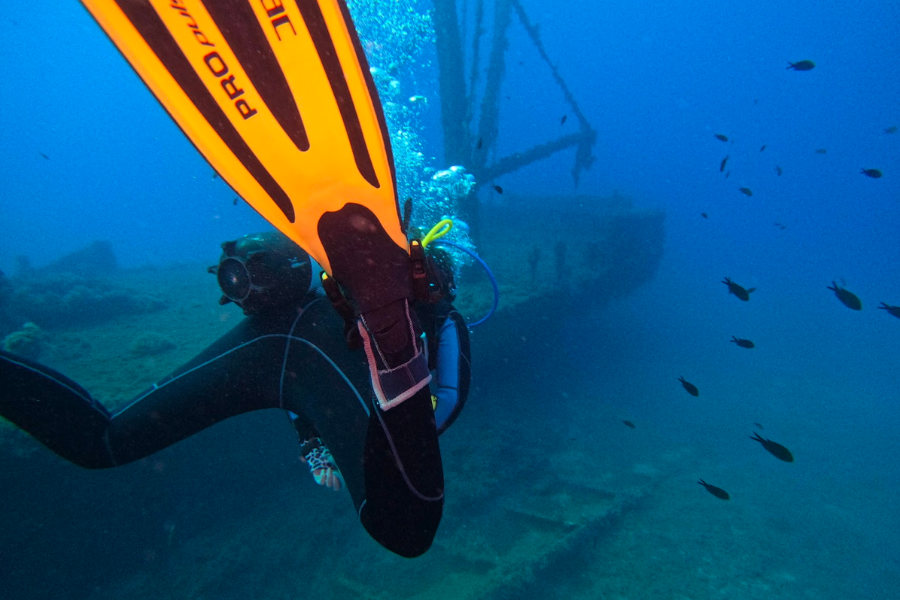 Whether you're a newbie or an avid scuba diver, it's important to recognize and respect your limits. If you're new to diving, I don't recommend trying to dive in an area that's known for being advanced or technical. Even if you're an experienced diver, remember to use common sense and follow the guidance of instructors so you can have a safe and fun dive.
Being mindful of marine life and the environment
My last tip for scuba diving in Europe is to be conscious of the environment and marine life you'll be exploring. Underwater ecosystems are known for being full of biodiversity but very fragile, so something as simple as breaking off a piece of coral can have dramatic effects. Never try to tamper with the natural ecosystem or approach marine creatures you may encounter while diving. These underwater areas are their home, so be respectful!
What to Pack for Scuba Diving in Europe
Here are some of the things you can't miss to pack when you're scuba diving in Europe
Europe Scuba Diving Travel Guide Planning
⛴️ Where can I book Liveaboard Diving trips?
You can book your liveaboard diving trips in here. They have a lot of dates available and a lot of countries you can choose from.
🚗 Where can I book bus or private transportation while I'm traveling?
I strongly recommend using Bookaway. You can book almost all transport in the major tourist destinations through them online. They don't just cover buses they also cover shuttles, ferries, and private drivers.
🎫 Where can I buy tickets for museums, attractions, and tours?
I recommend either Viator or GetYour Guide. They have a lot of options!
👩‍⚕️ What is the best insurance to have while traveling?
I recommend using Heymondo for a great value policy. The app also offers you 24/7 Dr Chat. For Digital Nomads check out SafetyWing digital nomad insurance.
I have also written a blog post covering all my recommended travel insurance here
✈️ Any flight recommendations?
WayAWay offers you cheap flights with cashback. You can use this code CLAIRE22 to get 10% off. Otherwise Skyscanner or Expedia are my go-to flight searching platforms.
📱What do you use for internet connection while traveling?
I'm a big fan of personal WiFi devices and they have saved my ass so many times when traveling. I wrote a full review of the top travel WiFi devices you can read here. I personally use GlocalMe as I can either pop in a physical sim card or use their local carrier.
With regards to my phone connection, I use e-sims while traveling, so rather than having to swap out my regular sim card I can download the app and buy a virtual sim card. I recommend using eitherAirhub or Alosim. Both have great coverage of multiple countries and are very easy to use.
🛏️ What is the best platform to use for booking accommodation?
The 3 best platforms that I normally use are Booking.com, Hotels.com, and Expedia They offer great deals and multiple options. I always check all three to be sure of the best deals.
🛅 Do you have any luggage recommendations for traveling?
I do have a complete list of the best packing and luggage products that I recommend, you can check the list here. I'm currently traveling with this suitcase and this backpack.
Conclusion
I hope you've enjoyed reading my ultimate guide to the best scuba diving in Europe! Europe is an underrated diving location, and there are plenty of unique and picturesque places that divers of all experience levels can visit.
Next time you plan a trip to Europe, consider embarking on a scuba diving tour to gain a new perspective on this gorgeous travel destination.
Pin for Later