Having lived in Playa Del Carmen and been a regular visitor to the Riviera Maya I've traveled to and from Cancun airport to Playa Del Carmen more times than I can remember. In this guide, I'm going to share with you the different options you have for traveling between Cancun airport and Playa Del Carmen.
I also wrote a guide to help you get from Playa del Carmen to Tulum you can red here.
How to get from Cancun airport to Playa Del Carmen
ADO Bus
Taxi
Private Driver
Airport Shuttle
Hotel Transport

How far is Playa Del Carmen from Cancun airport?
It's just over 55km in distance from Cancun airport to Playa Del Carmen and it generally takes around an hour, depending on the traffic. It's a very easy drive along the main road and even traveling by bus it doesn't take long.
Fast and Cheap – Take the ADO bus from Cancun Airport to Playa Del Carmen
Using the ADO bus is just so cheap and easy in all honesty it's always my first option when I need to get from Cancun airport to Playa Del Carmen. Once you arrive at the airport just ask for directions or follow the signs to the ADO bus station within the airport. You can either buy your ticket inside if the booth is open, otherwise, you can buy your ticket outside before you board the bus. The busses are very frequent and the cost is 190 pesos (around $10).
The buses run from 8:30 am until 12:30 am. So if you are on an early or late flight this may not be the best option. It's also worth remembering that you will be dropped off at the ADO bus stop in downtown Playa Del Carmen. That means if you have pre-booked your accommodation you may need to take a taxi there so don't forget to add that on to your budget.
Fast and Easy – Get a Private Shuttle from Cancun Airport to Playa Del Carmen
If you want transportation from Cancun airport to Playa Del Carmen as quickly and easily as possible then I would recommend booking a private shuttle. Be sure to do this well in advance online. The driver will be there to greet you at the airport holding your name on a sign. The driver will then drop you directly at your hotel or accommodation.
The cost is around $50 each way. If there are a few of you this is a great option. I was even met with a cool damp towel to wipe my face with, so needed after my flight! Cancun Airport Transportation by eTransfers is the company I recommend booking with. I personally choose this option sometimes, especially when taking early morning flights, or if I have a lot of luggage.
Solo Traveler Saver – Book a shuttle to take you from Cancun airport to Playa Del Carmen
Personally, I never choose this option as at $30 per person I prefer taking the bus. However, if you are traveling on your own and a bit nervous about finding your way from Cancun Airport to Playa Del Carmen then this is your best option. You will get the same service as a private driver but you will share the costs with other travelers. You can book here.
I'd Rather Wing It – Get an airport taxi from Cancun to Playa Del Carmen
If you don't do public buses and haven't planned ahead and booked a shuttle or transfer then your only option is to take an airport taxi. Be warned you will have to pay their inflated prices. The cost of a taxi from Cancun Airport to Playa Del Carmen is from 650 pesos ($35) plus tip.
Drive Yourself – Rent a car from Cancun airport
If you are thinking about hiring a car for your vacation/ trip then renting a car from Cancun airport is quick and easy. Be sure to book online before you arrive to get the best deals. Also be very careful about insurance. Even though most US Citizens have insurance through their credit cards, more often than not this doesn't cover you in Mexico. So always get the extra insurance and check everything very carefully before taking the car.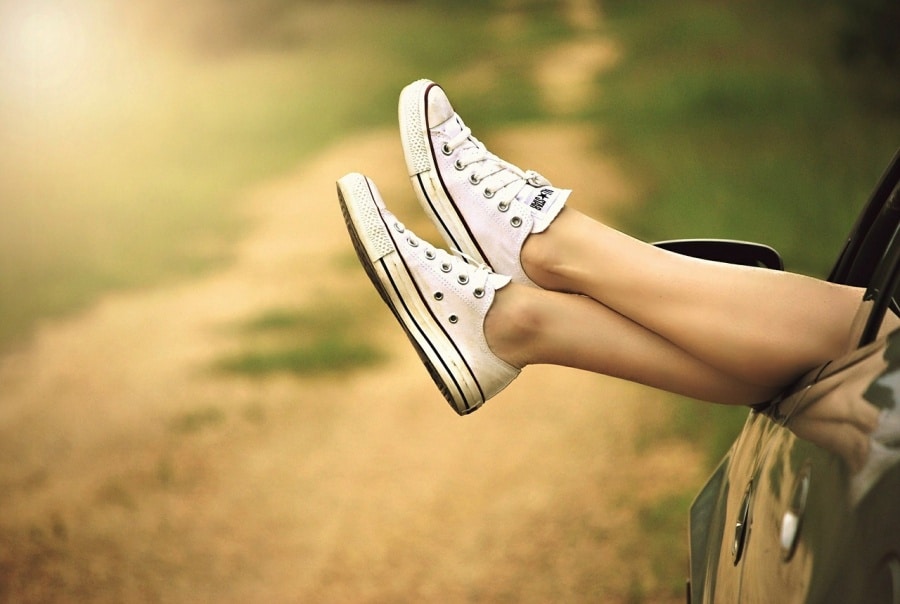 Check with your Hotel
If you have booked into a swanky resort for 5 days or more in Playa Del Carmen then the chances are that your transfer will be included in your booking. Yep, that's right the hotel will send a driver to bring you from Cancun Airport to Playa Del Carmen.
Need a hotel close to Cancun Airport?
Here are my recommends:
If you are on a budget and need a place to sleep close to the airport then Boom Feel Hostel is the number one choice.
If you are looking for a private hotel room close to Cancun airport my top pick is Villa Airport Prestige.
Final Thoughts
As you can see getting from Cancun airport to Playa Del Carmen is super easy, fast and budget-friendly. Make sure you plan in advance if you want to do anything other than taking the ADO bus and you will be fine.
Looking for somewhere to stay in Playa del Carmen, Tulum, or Cancun? Check out my accommodation guides.
Where to stay in Playa Del Carmen
Looking for things to do in the Riviera Maya?
Check out these articles:
Visiting Cenote Azul and Cenote Cristalino
The Complete Guide to Chichen Itza in Mexico
How to see the Mayan Ruins in Tulum
How to spend a weekend in Merida
Food Tour in Playa Del Carmen Review
Doing a cooking class in Tulum
Choosing a Scuba Diving Company in Playa Del Carmen
Scuba Diving in Puerto Morelos
This post was proofread by Grammarly
Are you ready to book your trip?  To help you get the best deals and service here are the companies that I personally use to book all of my travel online. I always shop around before booking anything, but these are my tried and tested starting places.