Visiting Mexico and wondering what Riviera Maya excursions there are for you to do? Well, you're in the right place. I lived in the Riviera Maya for just over 3 years and so I know all of the best places to visit and what you should include on your Riviera Maya packing list. In this blog post, you are going to learn about the top attractions in the Riviera Maya and I've even included recommendations of tours and tour companies so you can save hassle and book before you arrive.
Just Here For The Referal?
If you are looking for all kinds of excursions and car rentals in Riviera Maya, take a look at what my friends from Turismo Channel have! You can check out their tours by clicking here and using the following discount codes for the best prices clairecaroff (car rental), claire10off (for 10% off group tours), claireprivate (for a discount on private tours). You can also send her a WhatsApp message quoting the codes above if you need more information.
Bike Around Coba Ruins
I know everyone goes crazy for Chichen Itza, but in my humble opinion, Coba ruins is where it's at. It's much closer, for one thing, the cenotes surrounding it are less packed, and during non-COVID times you are still allowed to climb the main pyramid. Plus the best way to see Coba is by renting a bike and cycling around it.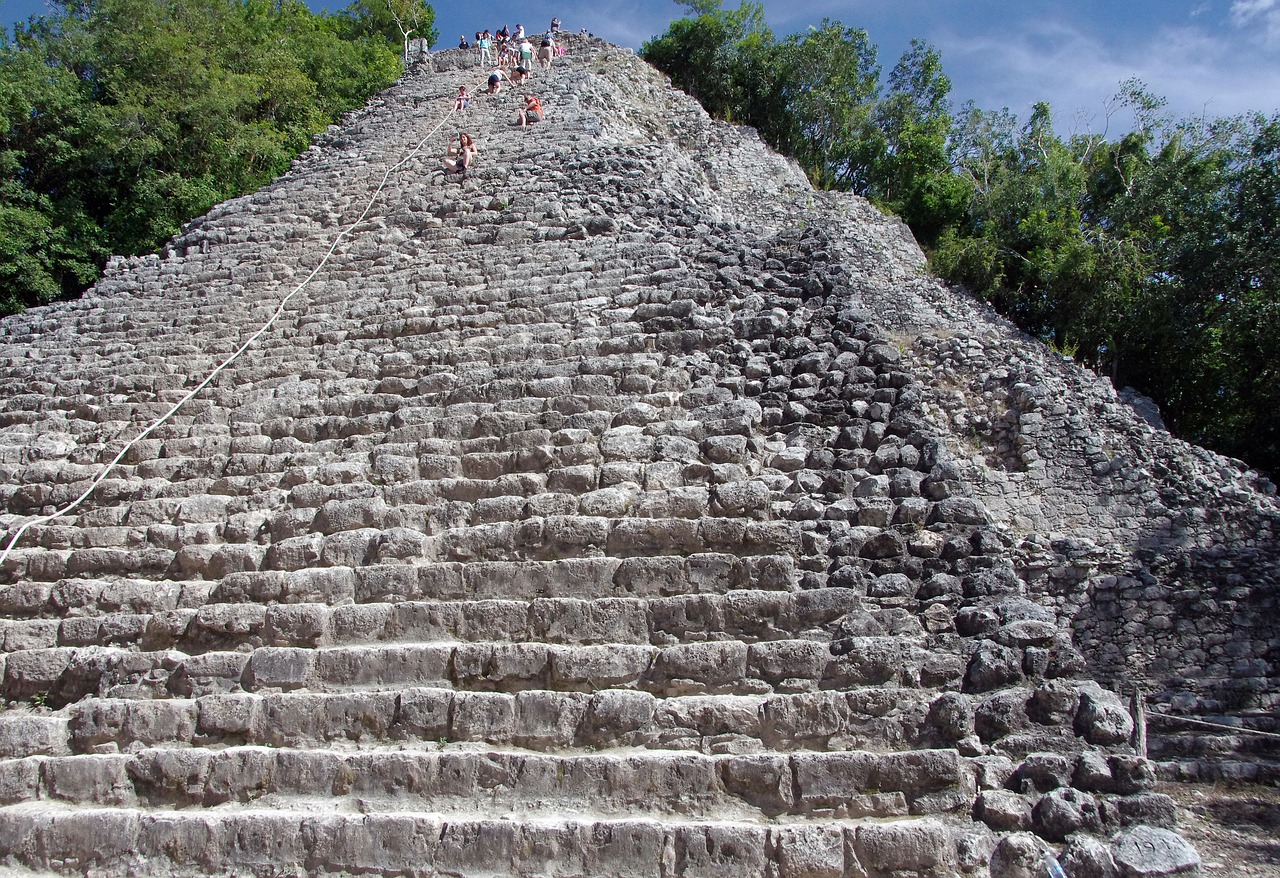 The only real sticking point in visiting Coba can be getting there if you don't want to go on a tour. I wrote a very detailed guide you can read here, but the main issue is the colectivos can be tricky, and the ADO only does one trip per day. So it's generally better to rent a car (read this first) and drive yourself. Or do a Coba ruins tour with either Living Dreams Mexico or my friend Vanessa from Turismo channel.
Looking for a reputable tour company in The Riviera Maya?
I've been working with Turismo Channel in Playa del Carmen for years and they are who I send all of my family and friends to when they visit the Riviera Maya. I really can recommend them enough for tours, private airport transfers, and rental cars. Vanessa and Oliver are personal friends of mine and I have 100% faith that you will have a wonderful time with them.
You can check out their tours by clicking here and using the following discount codes for the best prices clairecaroff (car rental), claire10off (for 10% off group tours), claireprivate (for a discount on private tours). You can also send her a WhatsApp message quoting the above codes to receive the discount.
ATV Through The Mayan Jungle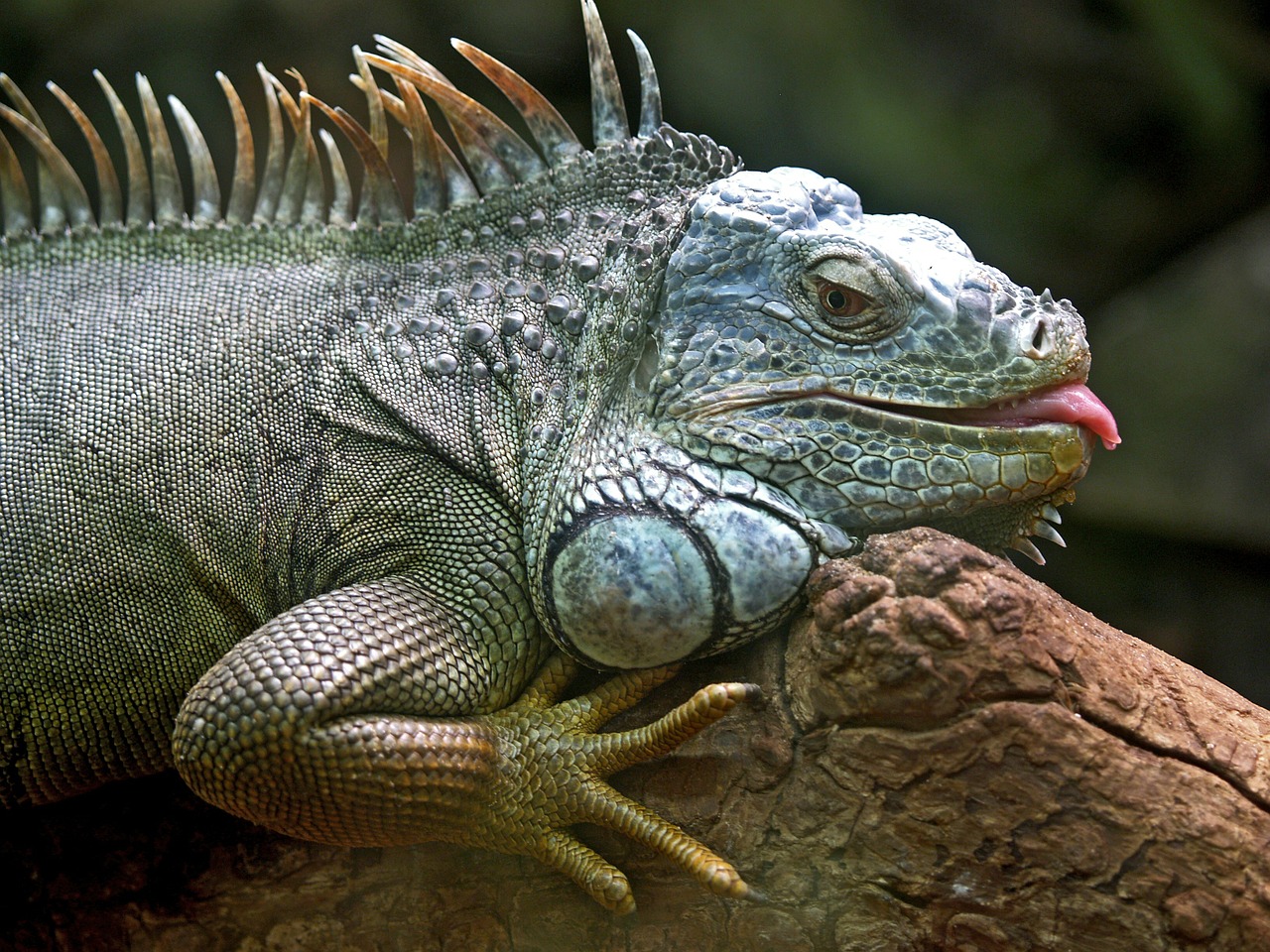 And ATV tour is one of the most fun things to do in the Riviera Maya, especially if you are a bit of an adrenalin junky. What better way to spend a day than zipping through the jungle on your own ATV? Don't want to drive? You can even hire a driver to drive you around. This one is an adults-only thing though, no child drivers haha. Don't worry, the kids can ride shotgun though.
This one needs to be done as a part of a tour, again you can contact Vanessa (please let her know I sent you), or choose one of the options below.
Relax on a Catamaran Tour of Isla Mujeres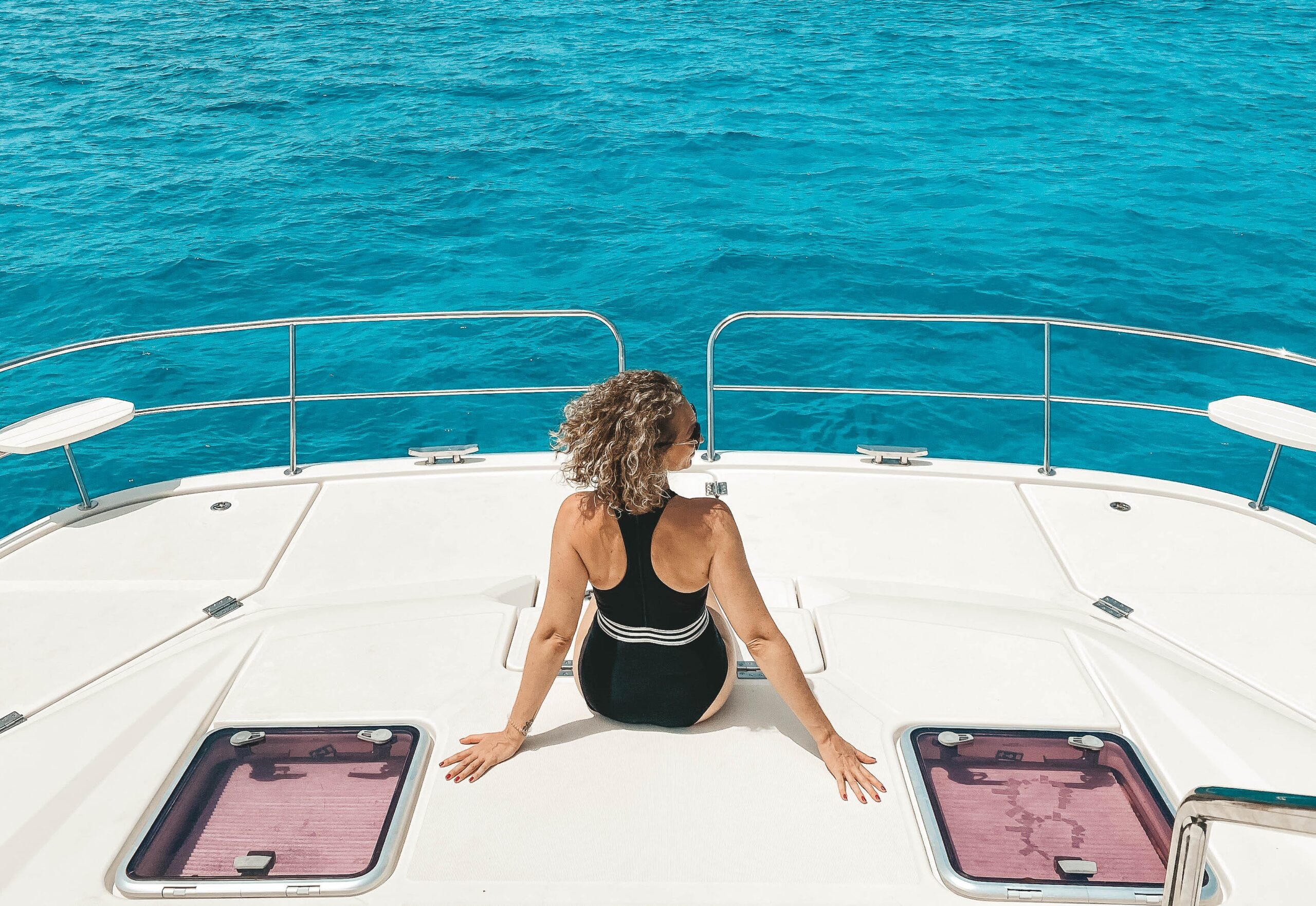 Want to know why the Riviera Maya is one of Mexico's best travel destinations? Because it has some of the most exquisite colored seas in the world, the sea temperature is warm all year round, and don't even get me started on the beaches! The best way to explore some of the most beautiful beaches is of course by boat.
You can take a tour from Tulum, Playa del Carmen, Puerto Morelos, or Cancun. The actual catamaran leaves from Cancun so the first part of the tour will be by road to Cancun to meet the catamaran. tours really range in price and quality. The cheaper tours might not include drinks, so always check exactly what is included before booking.
To enquire about booking a boat tour of Isla Mujeres with Tourismo Channel complete the form below and Vanessa will get back to you within 24 hours.
Did You Get Travel Insurance Yet?
If 2020 taught us anything, it's that you need to be prepared for anything! Travel insurance has always been high my list of things to get before I travel but now more than ever its at the top of my list.

I'm pretty sure we have all had travel plans messed up because of COVID and not all insurers covered this. So when looking for travel insurance it's important to check it covers travel disruption due to COVID-19, Hey Mondo, Passport Nomads, Safety Wing, and Travel Insurance Master all provide cover for this.

Hey Mondo is great if you are looking for a great value flexible policy. They offer single trip cover, annual multi trip cover, and long term travel cover. You even have the option to start the cover when you are already on your trip, although you won't be covered for the first 72 hours. For me my favourite feature is their app which offers you a 24/7 Dr chat and the ability to file a claim direct in the app.

Passport Nomads provides the most comprehensive cover for Digital Nomads. The game changer with them is that you have a red card and if you find yourself in need of medical care you just contact them and they will pre load your card with the funds to cover your treatment, meaning you won't need to pay out of pocket and then put in a claim later.

Safety Wing is great value with monthly cover starting at $39. It's super easy to use and it just renews each month. They have an excess of $250 and it's simple to make a claim through their website. I currently use them as they offer me free cover for my son as part of my policy and I like that it renews on a monthly basis, so I don't have to pay out a big lump sum up front.

I also use Travel Insurance Master for some short vacation type trips.

If you are doing shorter trips or an extended backpacking trip then Hey Mondo or Travel Insurance Master are the best option. If you are a digital nomad or planning travel of at least 6 months then go for Passport Nomads or SafetyWing.
Go Scuba Diving or Snorkeling On The Great Mayan Reef
I'm a diver, so I'm probably being biased when I say this is THE best thing to do in the Riviera Maya. If you aren't a diver yet, don't worry. It's a great place to learn. I've written a whole post on diving in the Riviera Maya you can read here. But in short, Cozumel has the best diving, hands down. Puerto Morelos comes second, and diving in Playa comes third.
If you are a diver and pretty confident in the water I'd also highly recommend diving in cenotes and diving with the Bull Sharks when they are here. Both are magical diving experiences.
The companies I personally dive with and recommend are:
Spend the Day At One of the Xcaret Parks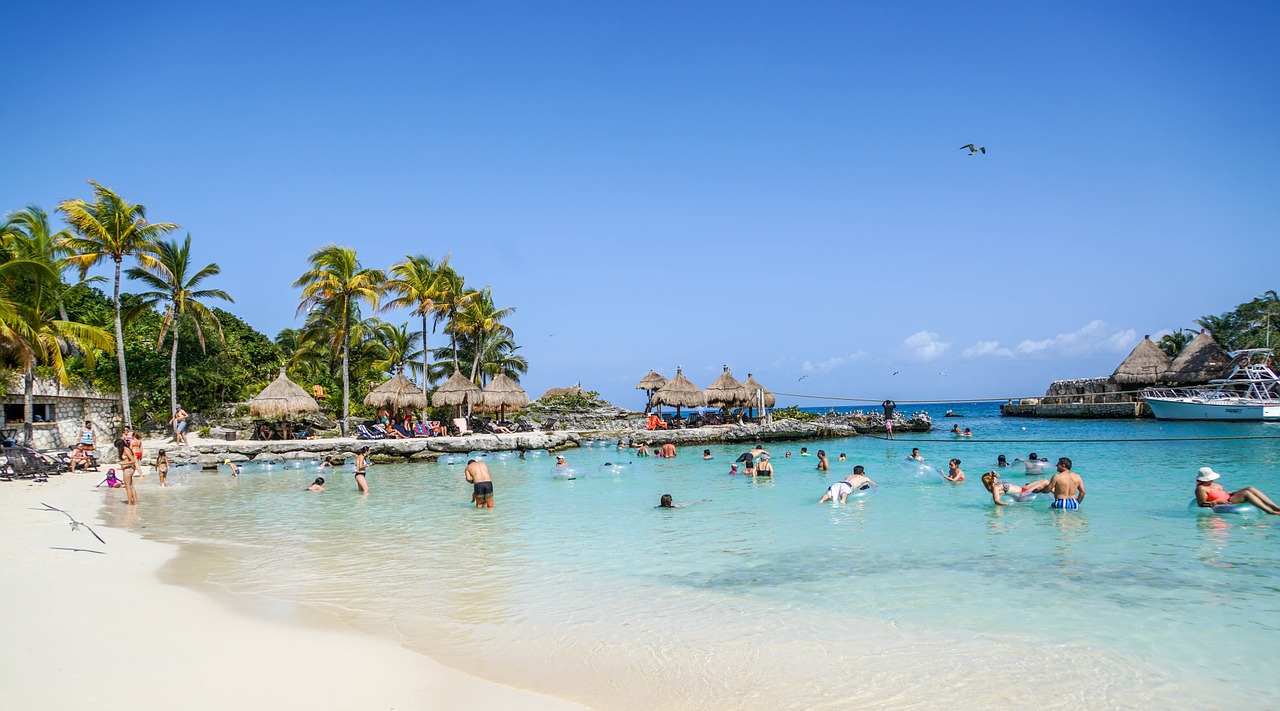 Visiting one of the Xcaret parks is just about as touristy as it gets. But you are on vacation, so it really has to be done, especially if you have children or are in a group. If I'm honest, it's not really a solo traveler experience I'd recommend. You can totally go alone, but I feel that personally, as a solo traveler it's just a lot more fun in a group!
There are many different parks to choose from so do some research before choosing which one to book. They also always have lots of offers so it's worth checking out what deals they have by clicking here. I've linked a few options below for you, but this is also something Vanessa can handle for you, just send her a WhatsApp.
If you don't want the hassle of getting yourself there, then make sure hotel pickups are included.
Take a Tour to Sian Ka'an Biospheres
Need to book transportation in Mexico?
I highly recommend booking all of your Mexico transportation with GuateGo. You can search for buses, shuttles, ferries, and Flights on their website. What I love most about them is their customer service. I know these guys personally from my time living in Guatemala and they really do look after their customers. So if anything happens and you get delayed and miss your bus, you can just call them and they are always there to help.

If you book through them you will pay a little more than if you book in person at the bus station. But it's worth it for the ease and security in my opinion. Click here to search for transportation in Mexico.
If you are looking for the ultimate in nature lovers Riviera Maya excursions then Sian Ka'an Biospheres is a must-visit. You will see many species of animals there including dolphins, sea turtles, mantas, and so many different kinds of birds.
It can be done without a guide, but I honestly wouldn't recommend it as it can be a real hassle to get to, and doing it alone will often end up more expensive than doing an organized tour. If you want to learn more about visiting Sian Ka'an and how to get there yourself then read this blog post I wrote. I go into a lot of detail about how to get there without a tour.
the company I personally recommend and have gone here with is Living Dreams Mexico. They will give you and your group a private tour of Sian Ka'an, and it's worth every penny. Visiting Sian Ka'an is not a budget tour, expect to pay a minimum of $100 USD each for a budget group tour, double for a more luxury private tour. The main reason I suggest doing a private tour is for comfort, the drive from Tulum to the boat through Sian Ka'an can get pretty bumpy, better to be in a nicer van with more space!
Like it? Pin it!