Looking for the best boutique hotels in Tulum? I've never been a fan of the big chains of hotels or resorts. I find them a little impersonal and lifeless. So the concept of a boutique hotel, where you get the quality and service of a 5-star chain resort while still keeping a feeling of intimacy and personality is much more appealing to me. Lucky for me (and you) Tulum is full of boutique hotels on the beachfront and that are close to some of the best cenotes in Tulum. The only problem is deciding which one you should stay in, especially if it's your first time visiting Tulum!
Where is Tulum
If you are wondering where Tulum is, it is situated in Mexico along the Riviera Maya in the Yucatan Peninsula. It is around 130 kilometers from Cancun and takes about one hour and a half in a car to get to Tulum. The closest international airport is in Cancun, there is no airport in Tulum. But it's very easy to get from Cancun airport to Tulum, read this.
Are You Looking for Car Rentals in Riviera Maya?

If you are looking for all kinds of excursions and car rentals in Riviera Maya, take a look at what my friends from Turismo Channel have! You can check out their tours by clicking here and using the following discount codes for the best prices clairecaroff (car rental), claire10off (for 10% off group tours), claireprivate (for a discount on private tours).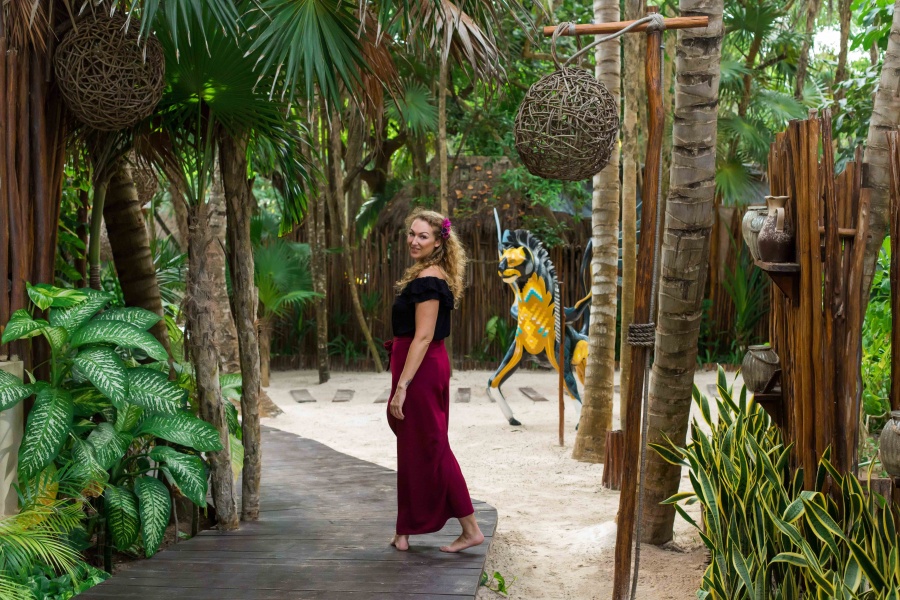 Why stay in Tulum
If you are trying to decide on your next vacation destination Tulum is an easy choice. Close to Cancun International Airport Tulum is the Mexican Bali. With yoga studios and vegan restaurants on every corner, it is a yogis Mexican dream.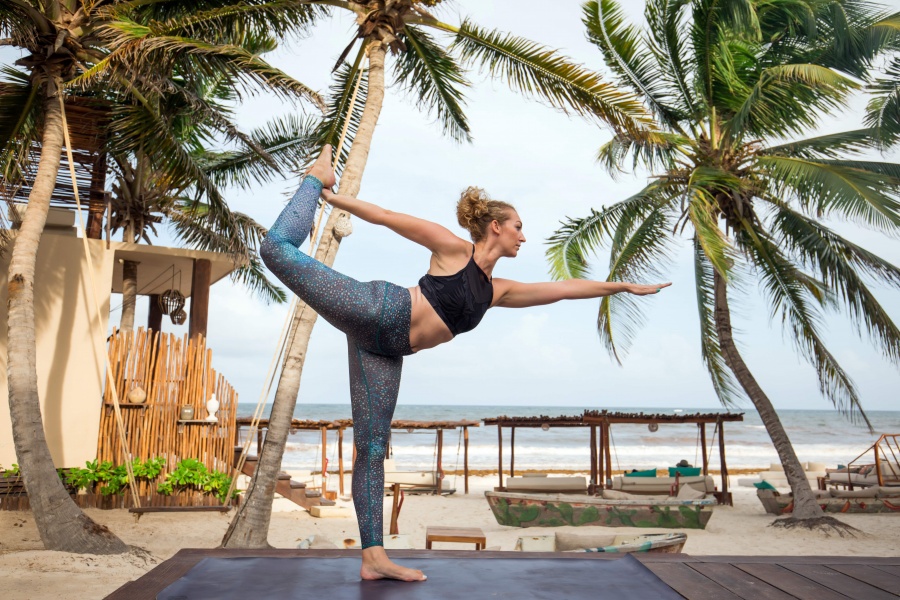 Not into Yoga? No problem. It is also a bit of a foodie mecca with some of the most delicious international cuisine in Mexico. I actually had the best Thai food outside of Thailand here at Mezzanine.
Or maybe you just want a little escape from life and to spend a week or two relaxing in one of Tulum's beachfront hotels? Well, you will find that and more here in Tulum.
The Best Boutique Hotels in Tulum
If you are looking for the best boutique hotel in Tulum for me there is no contest. La Zebra wins every time. I was lucky enough to spend some time there recently and I did not want to leave!
So what makes La Zebra so special? Well, firstly the rooms are to die for. With a huge bed I didn't want to get out of, a double shower, and a complimentary bottle of Mescal I was in heaven. Even though I was with my friend Citlali so the double shower wouldn't get used haha.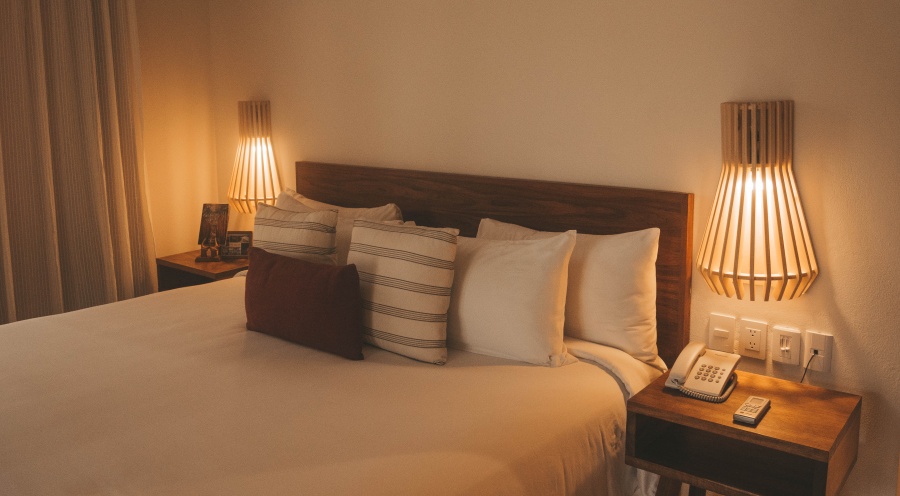 Also, did I mention the drip coffee… YAS.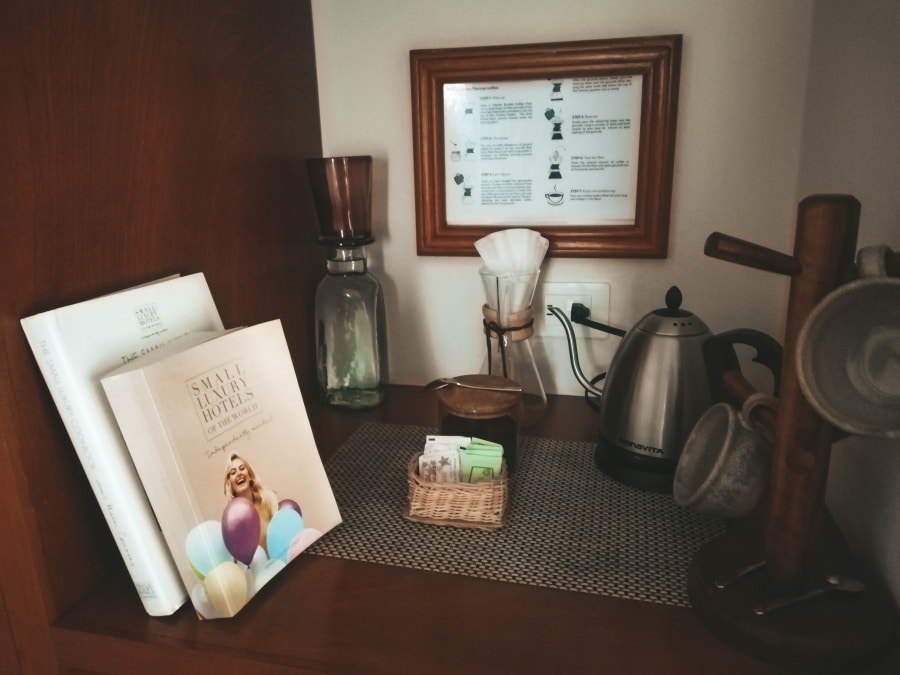 It was the small details that really made La Zebra perfect for me. The fresh lemonade on arrival, the small notes on all of the items in the room to tell you how to use things and let you know they are complimentary for your stay.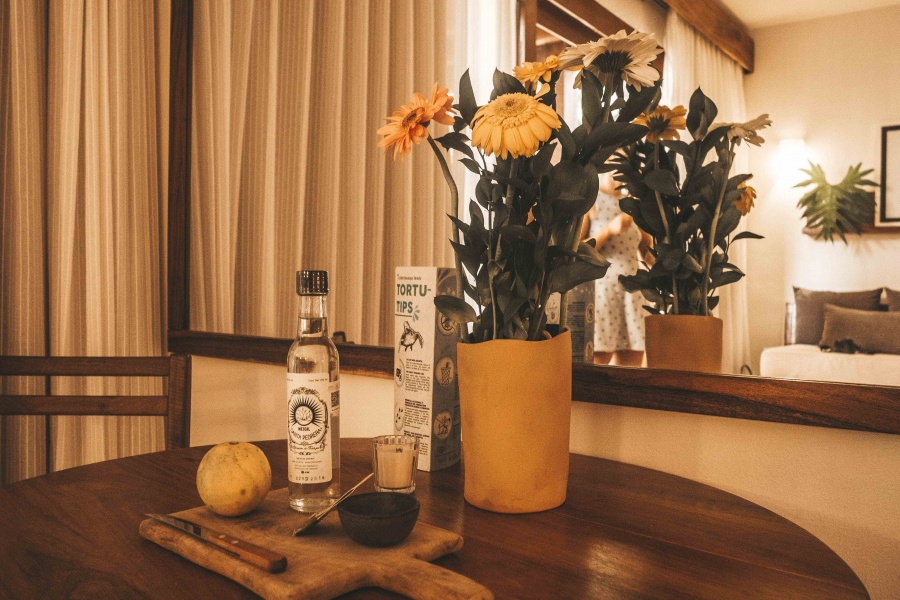 My favorite thing about the room though, was the private plunge pool. Not all Tulum boutique hotels have this, this is special. Waking up in the morning, brewing a coffee, and being able to walk out of my room onto the beach balcony and take a dip in my private plunge pool… life doesn't get much better than this my friends. If you are going to stay in Tulum you need Tulum beach accommodation. And you need a private plunge pool…
Outside of the room, you don't need your shoes (or flip-flops) as the entire hotel is on the beach. So you can completely relax and wander barefoot in the sand. It's a small hotel so you don't have to walk far to get to the restaurant and bar area (and the sea).
La Zebra offers authentic Mexican dishes with a spectacular view. On Tuesday nights you can book a place at the chef's table to experience some exclusive service and exciting Mexican cuisine. This is one for all the foodies out there.
The bar at La Zebra is one of my favorite places to hang out in the evenings even when I'm not staying at the hotel. They have several themed nights during the week, including my favorite salsa night. Every Sunday they have a free class followed by an evening of dancing to a local salsa band. If you are in Tulum on a Sunday, don't miss this!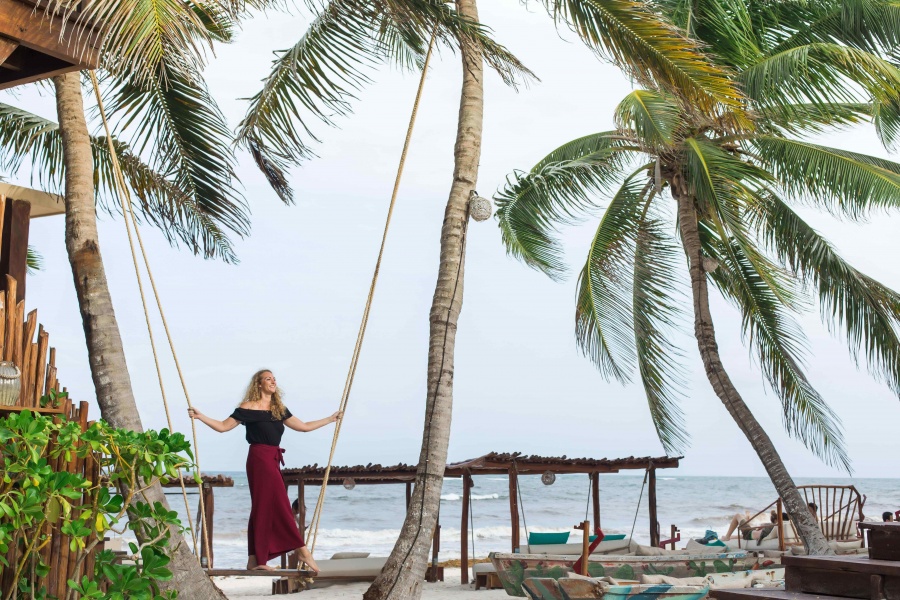 There are so many things to do in Tulum, from Scuba Diving to exploring the Mayan Ruines. Hotel Zebra Tulum will help you to plan out your time in Tulum and organize everything for you. Now that's service.
Yes, there are other Tulum boutique hotels, but as far as I'm concerned Zebra Hotel Tulum wins every time.
Oh, and did I mention it is a Tulum Spa hotel? Yes, they have a spa! My only regret was that I wasn't able to stay longer and experience a treatment day here.
Where to stay in Tulum on the Beach
Hotel Zebra Tulum is a popular choice though and so it isn't always easy to get a room, especially in peak season. So here are my other choices, some of the best boutique hotels in Tulum. Here is my list of the best Tulum beachfront hotels. All of the hotels on this list are Tulum Boutique hotels on the beach:
La Zebra
See above…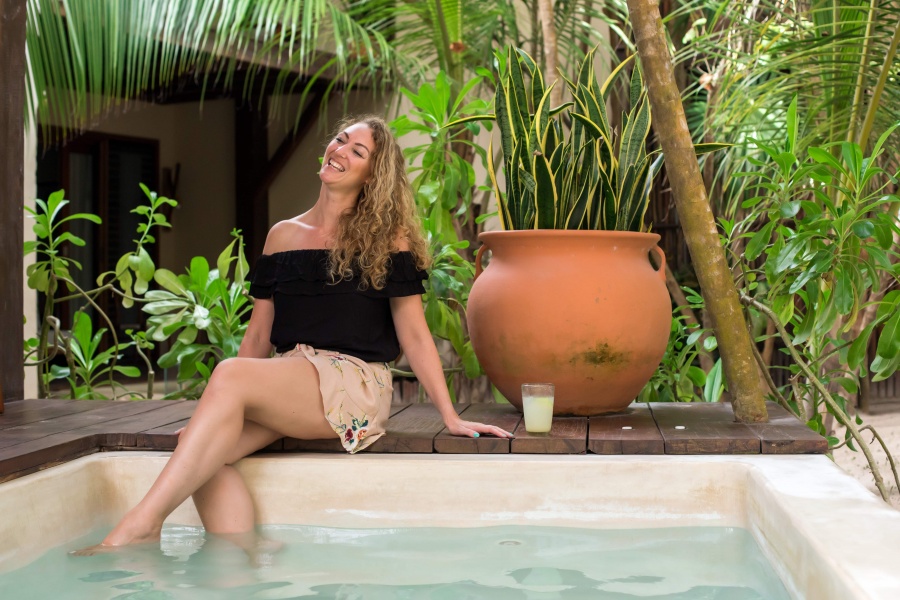 Mi Amor
This is an adult-only Tulum boutique hotel on the beach. Think waves crashing onto the hotel's rock cliff. Rooms with a choice of sea or jungle view. Mi Amor is the top choice for all of the lovers out there.
El Pez
Situated on El Pez beach it is one of the few hotels in Tulum to have all rooms facing the sea. This is a 'seaside chic' boutique hotel on the beach that you can enjoy with the whole family. Or in my case, hide away from the world!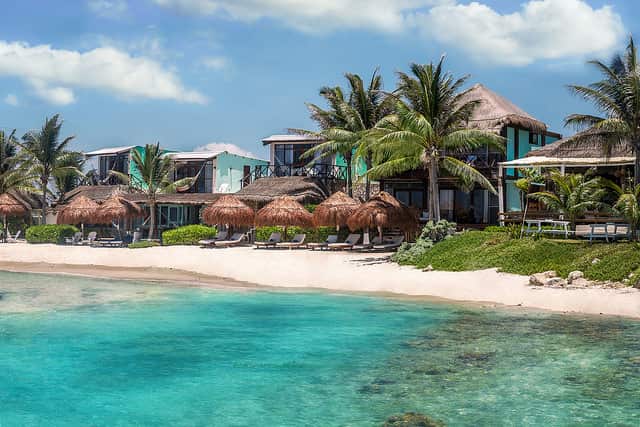 Mezzanine
Mezzanine has by far the most impressive beach views in Tulum. Even if you choose not to stay here I highly recommend dining in their award-winning Thai. It is the best Thai food I've eaten outside of Thailand. Probably because it is prepared by an award-winning chef from Thailand. He even came out to meet us and check how the food was, very impressive. As for the hotel, it is small, luxurious, and right on the beach.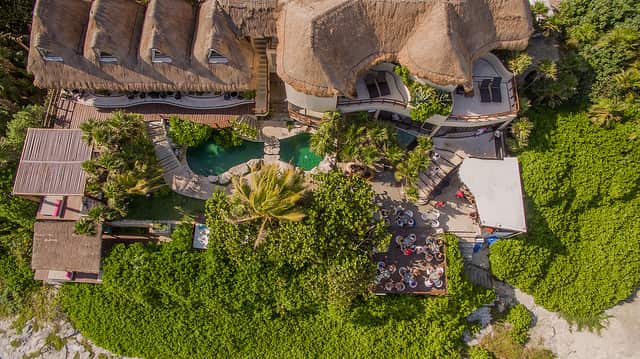 How to get to Tulum
Most people arrive in Tulum by air. The closest international airport to Tulum is in Cancun. From Cancun, I would suggest either hiring a car or driving yourself. This is actually a very good option as it is a straightforward drive and it means you have the car to explore the local area, especially the Cenotes in Tulum and Coba without a guide.
If you don't want to drive you can book a private transfer who will pick you up at the airport and drop you off at your hotel. I wouldn't recommend taking a taxi as they are very overpriced at the airport.
The other option to get from Cancun Airport to Tulum is to take an ADO bus. Just follow the signs in the airport to the ADO terminal. Then take a bus direct to Tulum.
When you arrive in Tulum you will need to take a taxi to the hotel. You won't have a problem finding a taxi.
Need to book transportation in Mexico?
I highly recommend booking all of your Mexico transportation with GuateGo. You can search for buses, shuttles, ferries, and Flights on their website. What I love most about them is their customer service. I know these guys personally from my time living in Guatemala and they really do look after their customers. So if anything happens and you get delayed and miss your bus, you can just call them and they are always there to help.

If you book through them you will pay a little more than if you book in person at the bus station. But it's worth it for the ease and security in my opinion. Click here to search for transportation in Mexico.
Final Thoughts on the best hotels in Tulum
In this guide, I have focused on my experience of hotels in Tulum. In my opinion, if you want to really experience the of the best hotels in Tulum then you need to stay in a Tulum boutique hotel on the beach. Avoid the big chains and stick with the smaller hotels for the tiny luxuries and personal service they offer. Tulum has many beach hotels, but non like La Zebra.
To check prices at La Zebra click here.
Need Some More Options For Accommodations in Tulum?
I wrote a whole post to help you decide the best area in Tulum to stay with my recommendations depending on your budget. I also wrote a guide on Where to stay in Tulum and The Best Hostels in Tulum Mexico.
Traveling in the Riviera Maya? Click to read my guides to accommodation in Playa del Carmen, and Cancun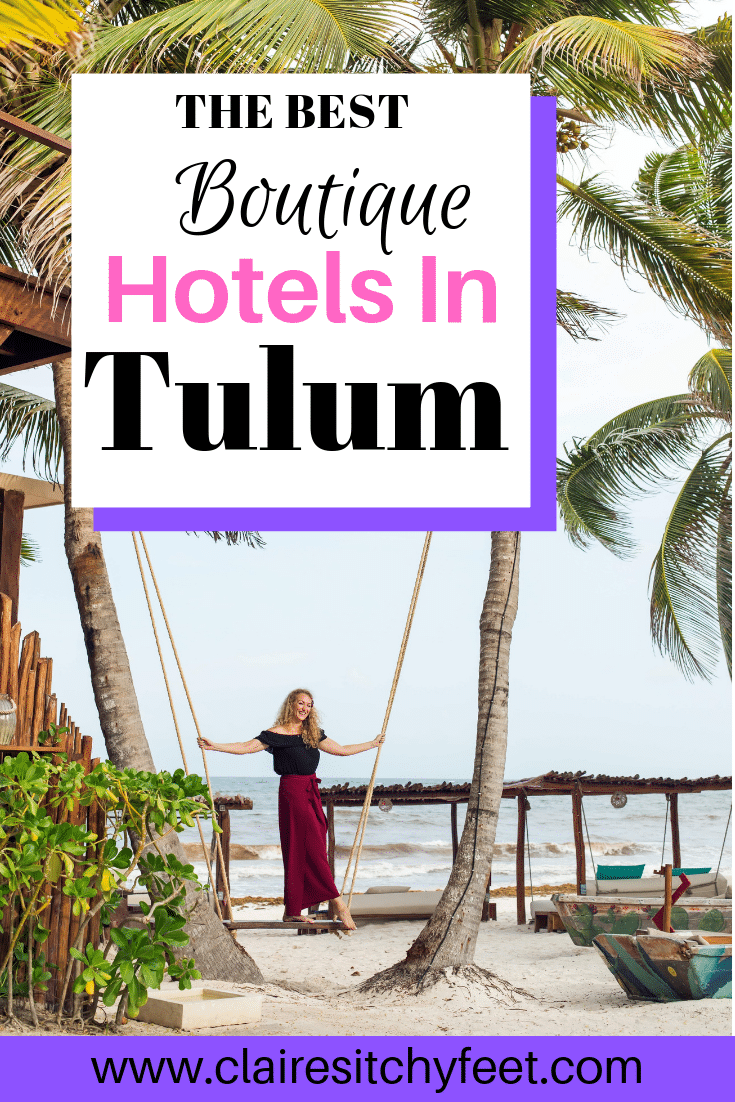 This post was proofread by Grammarly