If you are planning a trip to Mexico then you want to be sure to get a little bit prepared before you arrive. In this blog post, I've asked some other top bloggers who know Mexico well, to share their top travel tips for Mexico to help you better enjoy this wonderful country. So, learn from the locals and discover everything you need to know for a fantastic trip.
Did You Get Travel Insurance Yet?

If 2020 taught us anything, it's that you need to be prepared for anything!

The Insurance companies I personally recommend are Hey Mondo, Passport Nomads, Safety Wing, and Travel Insurance Master

Hey Mondo is great if you are looking for a great value flexible policy. They offer single-trip cover, annual multi-trip cover, and long-term travel cover.

Passport Nomads provides the most comprehensive cover for Digital Nomads. If you find yourself in need of medical care you just contact them and they will pre-load your card with the funds to cover your treatment, meaning you won't need to pay out of pocket and then put in a claim later.

Safety Wing is great value with monthly cover starting at $39. It's super easy to use and it just renews each month. I currently use them as they offer me free cover for my son as part of my policy.

I also use Travel Insurance Master for short trips.

Read my full travel insurance post here where I go into detail about all 4 companies.
Top Tips For Mexico
Don't Drink The Water
One of the best tips for Mexico that works for both the beaches of Mexico as well as the cities is — don't drink the water! Mexico water is not safe for human consumption, and even the locals don't drink it. You can find bottled water everywhere and in all sizes, from small bottles to 5-gallon garafons, which is what's used in old-school water coolers. The most budget-friendly and eco-friendly option would be to buy one large bottle for your trip and bring a refillable water bottle from home that you carry with you during your trip. Regardless of what you do, just remember it is unsafe to drink the water in Mexico.
Tip by Shelley from Travel Mexico Solo
Skip The All Inclusive Resorts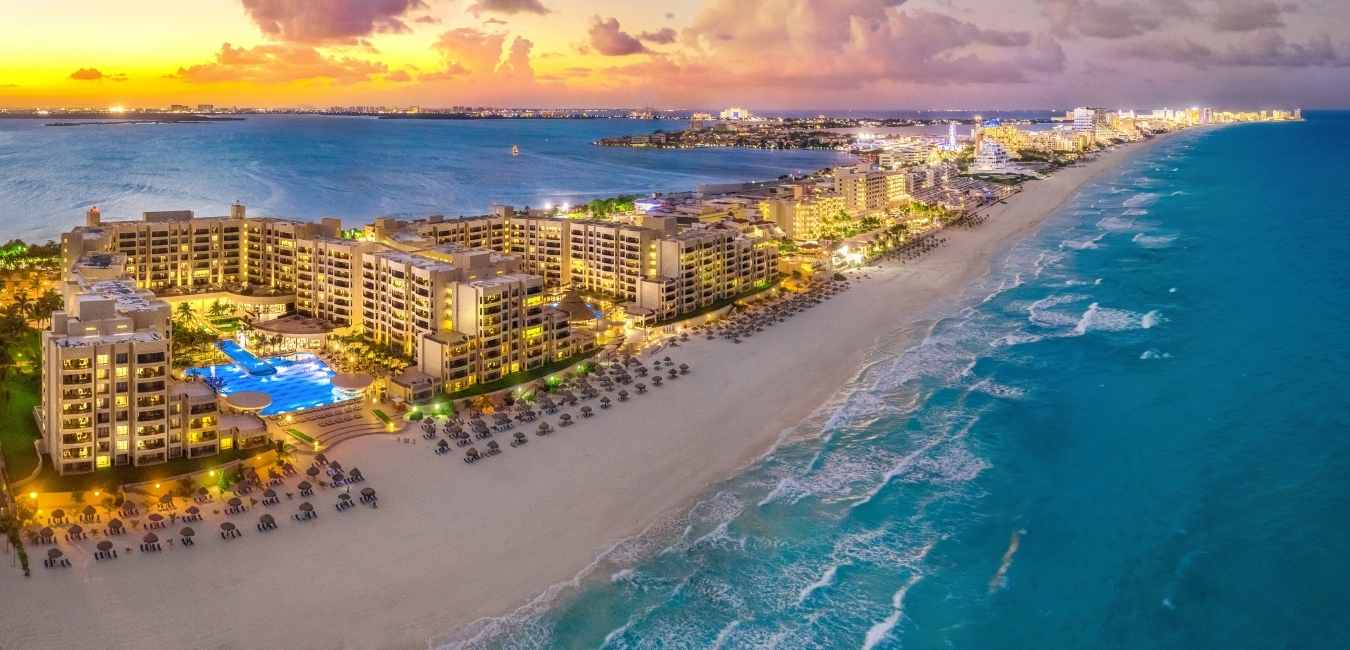 Mexico is known for its all-inclusive resorts. People get lured into booking a vacation there because it is easy and always seems like such a good deal. But, it rarely is for a number of reasons.
First, you are paying for everything that you want to do and everything that you don't. For example, if it has a Kids' Club and "free babysitting", but you don't have children, the cost of your all-inclusive includes the cost of the children's programs. Second, it encourages waste and over-indulging, and you pay for that too. For example, if you can eat at buffets all day long, then you are paying for the cost of the food that is being offered whether you eat it or not. You might even feel you should eat and drink more because you have already paid for it. Third, the quality of the food and alcohol are usually suboptimal and you can't do anything about it because you have already paid for it.
On the other hand, if you find a comparable quality hotel and add up the cost of a room, plus the cost of individual meals either at that hotel or restaurants nearby, you will find the cost of separately purchasing these things will be dramatically less than the all-inclusive. Plus, since the hotels and restaurants know you can choose to eat elsewhere, they have more incentive to offer good quality food and drinks.
For a full explanation and breakdown of the costs of an all-inclusive resort versus a regular hotel and restaurants, please take a look at this article.
Tip By Nicole at Go Far Grow Close
Quick Tip: I highly recommend booking all of your Mexico transportation with GuateGo. You can search for buses, shuttles, ferries, and Flights on their website. What I love most about them is their customer service. I know these guys personally from my time living in Guatemala and they look after their customers.

If anything happens and you get delayed and miss your bus, you can just call them and they are always there to help. If you book through them you will pay a little more than if you book in person at the bus station. But it's worth it for the ease and security. Click here to search for transportation in Mexico.
Carefully pick what you pack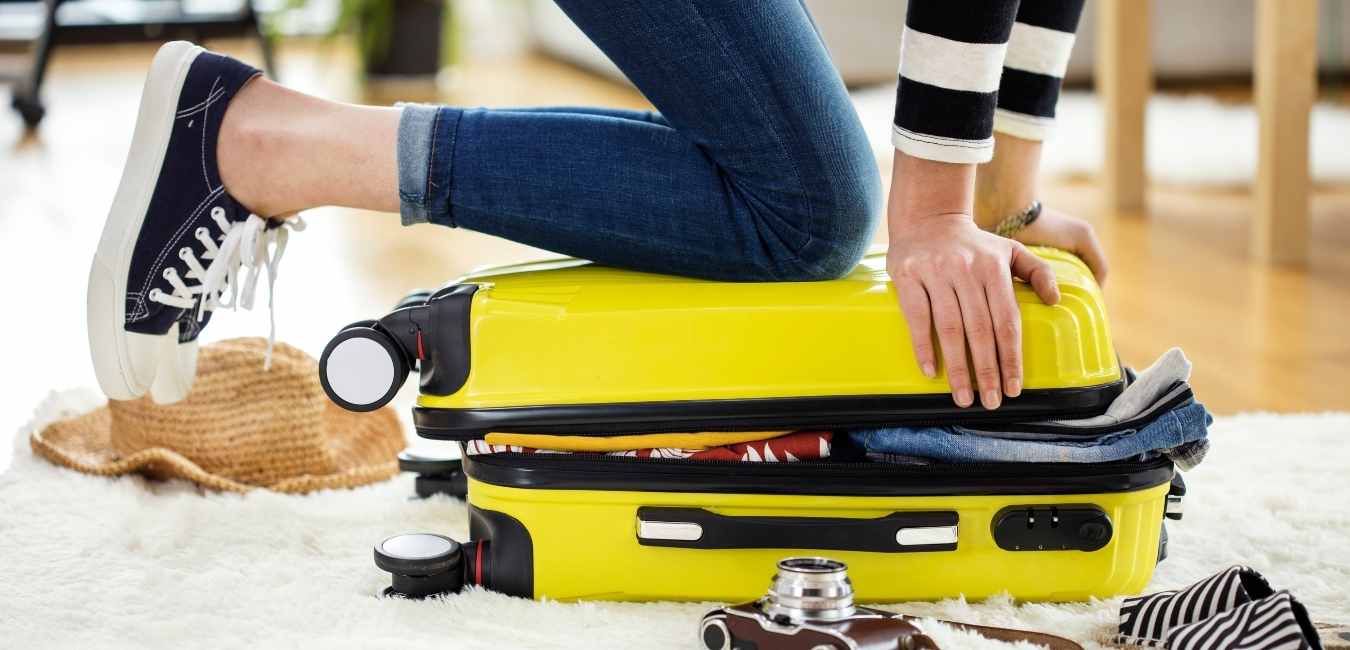 Contrary to what most people think, the weather in Mexico is not hot year-round, and most certainly not everywhere. This is a huge country with different environments that bring different climates – think mountain ranges, deserts, and the lowlands of Yucatan. This means that if you are planning a Mexico road trip and will be crossing several states, you will have to pack accordingly.
Layering is typically the best idea, so make sure to pack lots of cotton t-shirts – both long and short sleeves – and a couple of tank tops for when you finally reach the beaches of the Mayan Riviera. You will need long pants, a wind-and-rain jacket, and a sweater or two for the mountains of Chiapas (especially if you visit between December and March!). Pack comfortable shoes, walking sandals, and flip-flops too, and don't forget your swimsuit!
Tip by Claudia from My Adventures Across The World
Eat Streetfood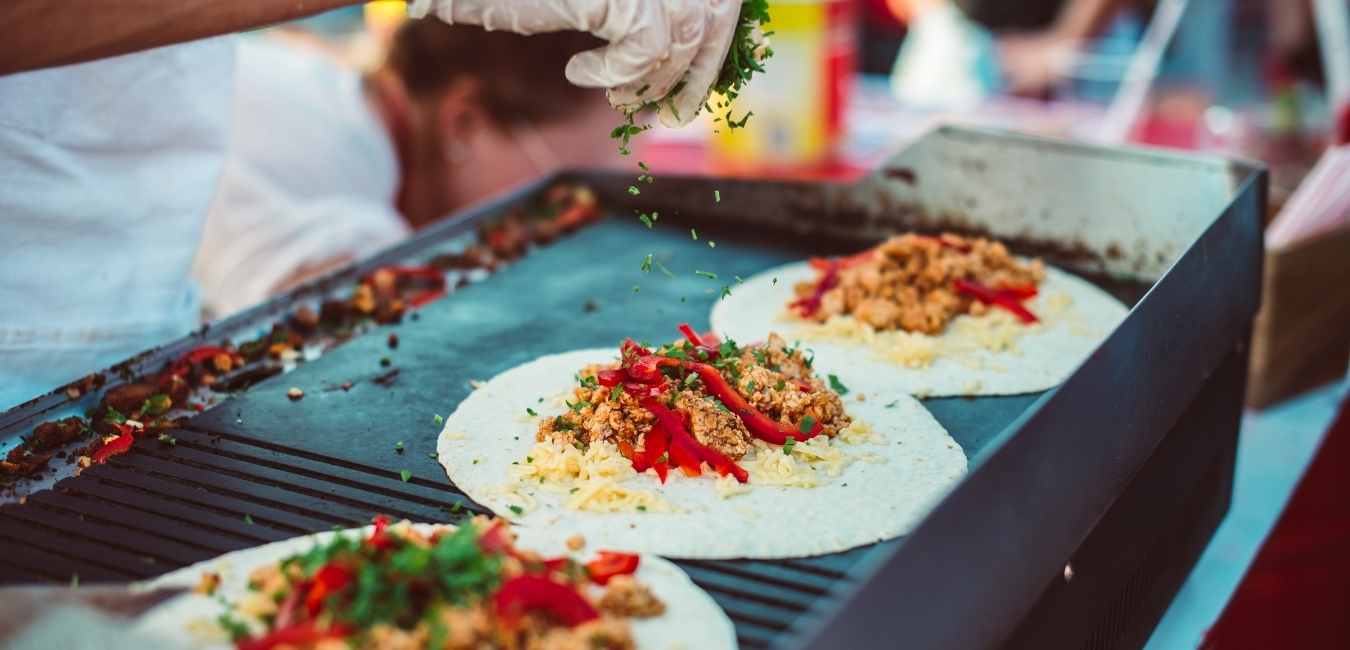 Street food is an essential part of Mexican culture and eating it should be a necessary part of any trip to Mexico.
From breakfast to late-night snacks, you'll find street vendors in nearly every town in Mexico, selling their culinary fare from pushcarts and ice chests. Particularly popular in Mexico's capital sampling street food in Mexico City is a must! Don't shy away from ordering a couple of items or even a full meal from one of the many street food vendors. Tamales, tacos al pastor, and roasted corn are all popular street food options you'll find everywhere. And while most street vendors are cash only, you can eat like a king on the streets of Mexico even on a very tight budget.
Tip by Melissa from Parenthood and Passports
Learn Some Basic Spanish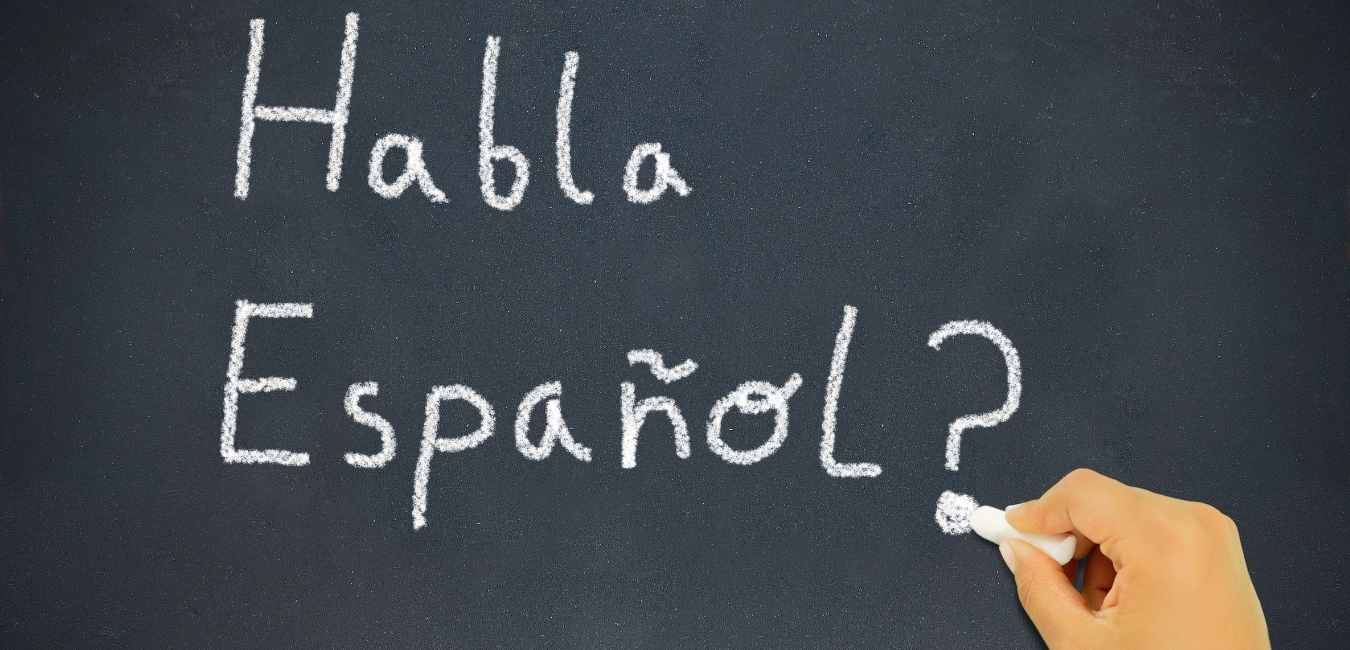 One of the top tips for Mexico I can offer is to learn some basic Spanish. Doing so is very convenient, especially if you visit smaller towns and cities where people aren't used to English-speaking tourists a lot! That way it is easier to communicate with the locals. Furthermore, the people you speak to will certainly appreciate it when you try to speak their language!
Choose Your Accommodation Carefully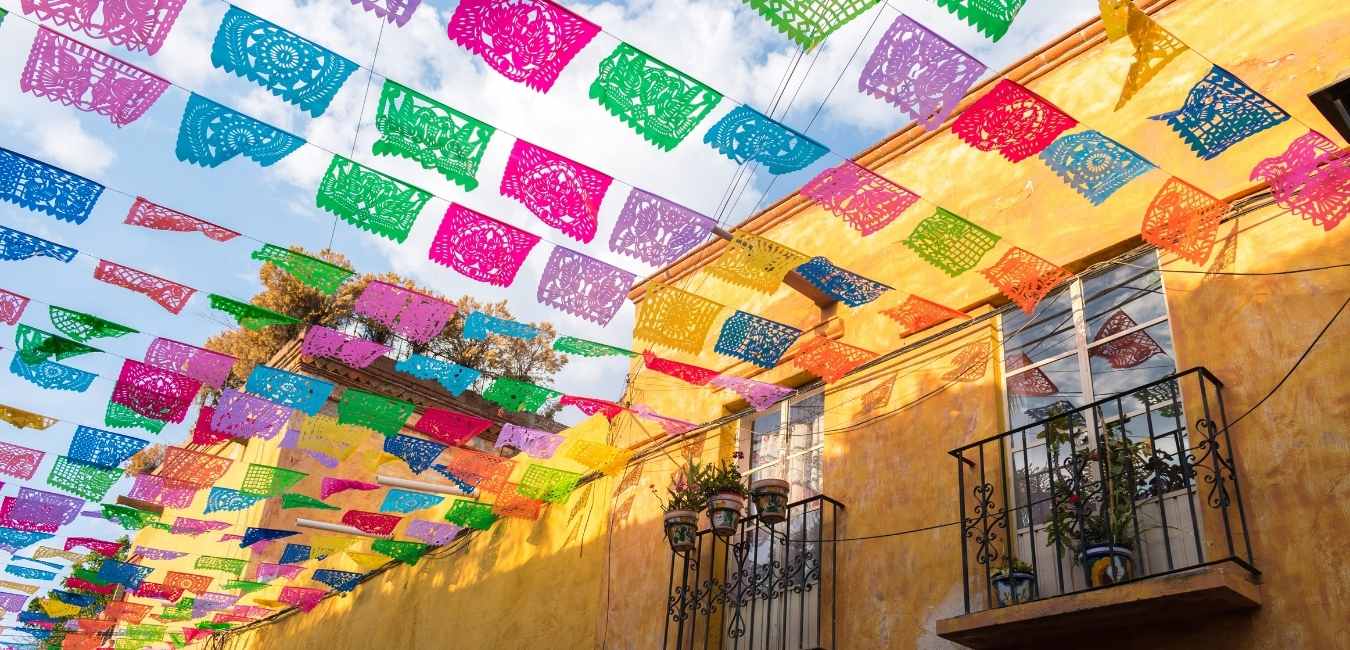 Sometimes we are so busy planning where to go on our trip, that we forget to make sure and choose the right accommodation. In some countries, it's simple to stay at an Airbnb and not have much to worry about. But depending on the city in Mexico, it can be safer to just stay at a hotel. And of course, one in a good area. This could be in terms of safety, things to do close by, and easy access to places you want to go.
Where you stay can have a huge impact on your trip so it's definitely worth doing a bit of extra research in this area or even finding local ex-pat groups online to ask for advice.

Don't Under Estimate The Size of Mexico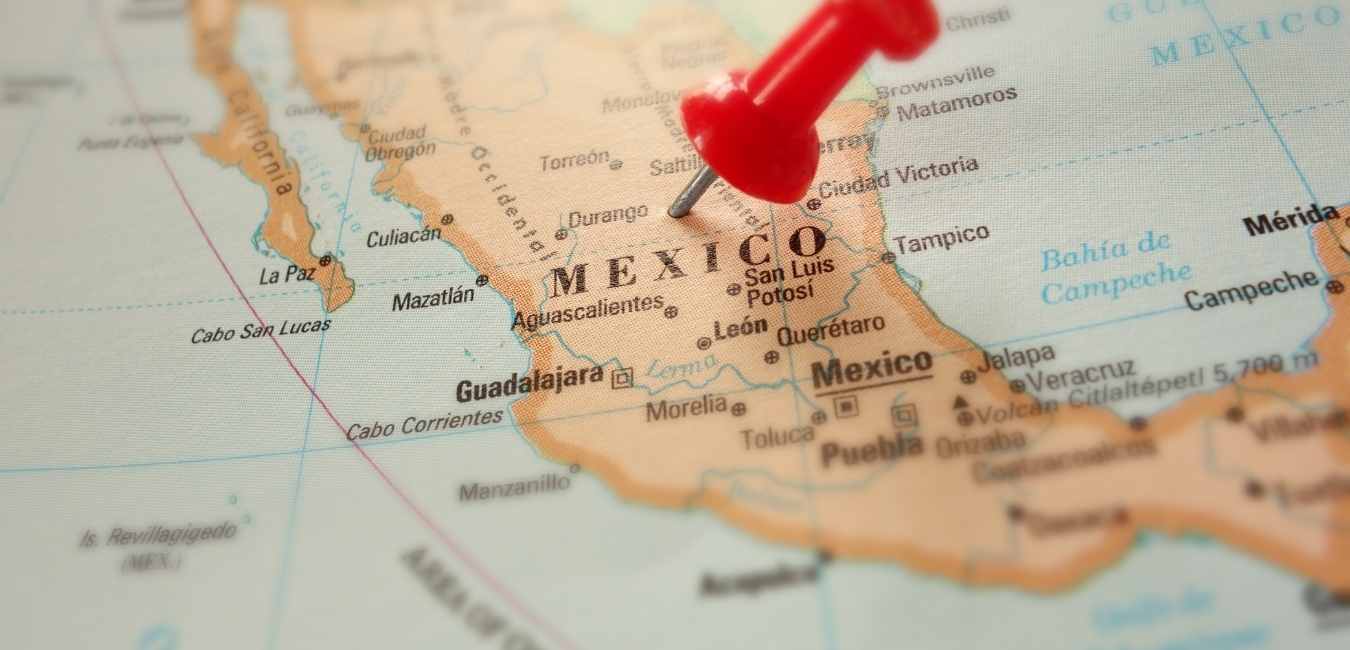 When traveling in Mexico one common mistake that many travelers make is to underestimate the size of the country and can end up wasting time on the road traveling between cities than enjoying quality time exploring Mexico's finest attractions.
Depending on how much time you have in the country it's a good idea to take into consideration the long distances especially when traveling by bus in Mexico which is a safe way to travel if you are on a modest travel budget. That way you can make wiser choices and maximize your time in each location.
Tip by Daniel from Layer Culture
Beware of Rental Car Scams
This has to be one of the most important tips for Mexico. One should be beware of the Mexican rental-car insurance scam. The tourists end up renting a car believing the rate they have been quoted includes all mandatory charges. However, it is only at the rental counter that they come to know that they have to buy insurance as well.
Mexico requires drivers to prove they have insurance in case of a serious accident. There is a very steep fee for these insurances, and you won't know what they are until you get to the rental desk.
The common sense here is that if a deal is too good to be true, it's probably because it's not.
So, rent the car only from reliable rental companies like Europcar and Hotwire. Or choose smaller local companies.
Need to rent a car in Playa del Carmen?
Whenever I'm in Playa or Tulum I always rent a car through Turismo Channel as they include everything in the quoted price. Car rental companies in Mexico are notoriously tricky to deal with and 9 times out of 10 they will quote you a low price but then when you get there they add on all kinds of insurance and won't give the car to you unless you pay up. It can also take weeks or even months to refund your deposit. I wrote a whole blog post you can read here for more information. If you rent with Turismo channel use the code clairecaroff for a discounted price. You can also send her a WhatsApp message quoting the above codes to receive the discount.
Explore Beyond The Beaches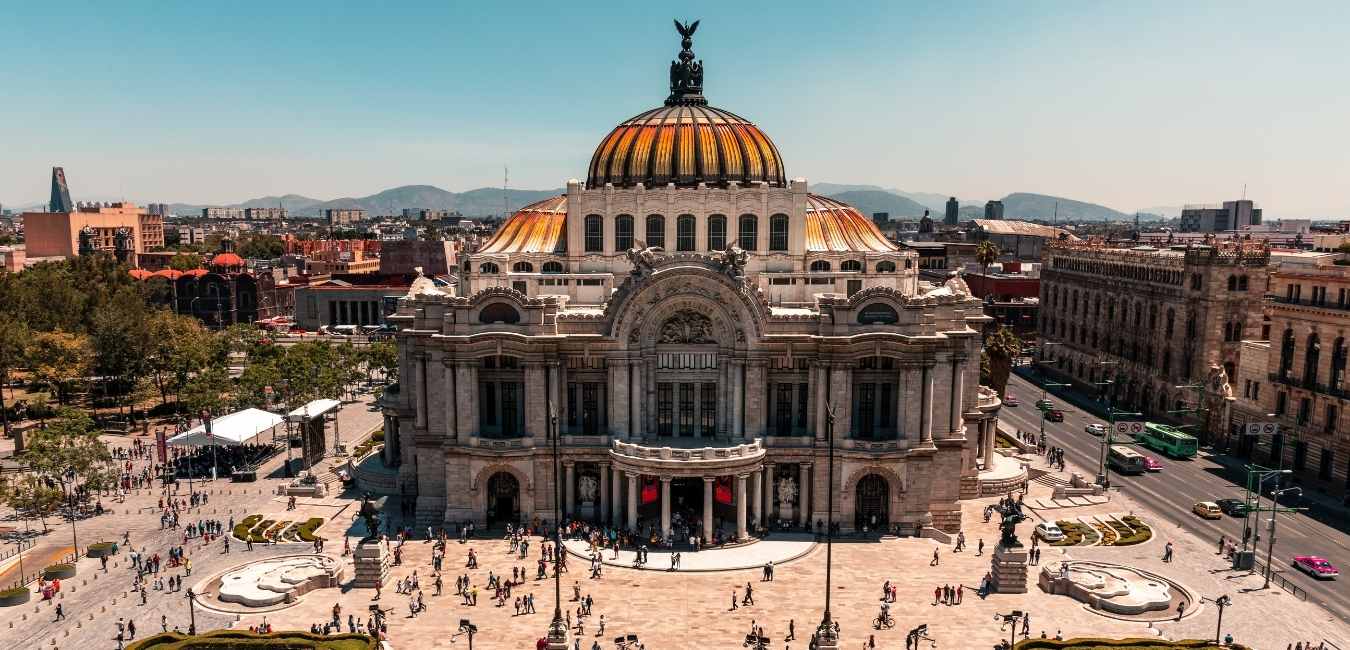 Mexico is so much more than beaches, all-inclusive resorts, and laying in the sun. This North American country at its heart is culturally rich, and the highest concentration lies in Mexico City. Make sure to put this city on your itinerary if you love street food, funky architecture, top-end restaurants, festivals, lush parks, and museums.
If you are looking for the coolest neighborhood to stay in, look no further than Roma. This part of the city is brimming with eclectic cafes, art galleries, and nightlife.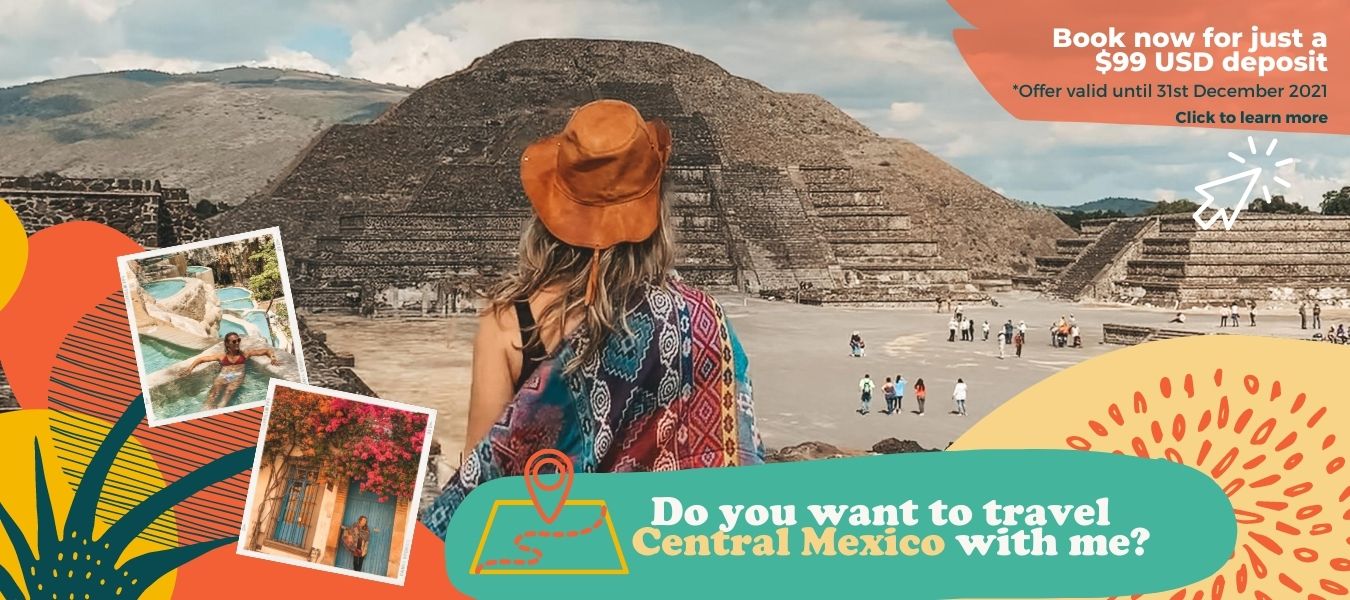 Book Bus Tickets In Advance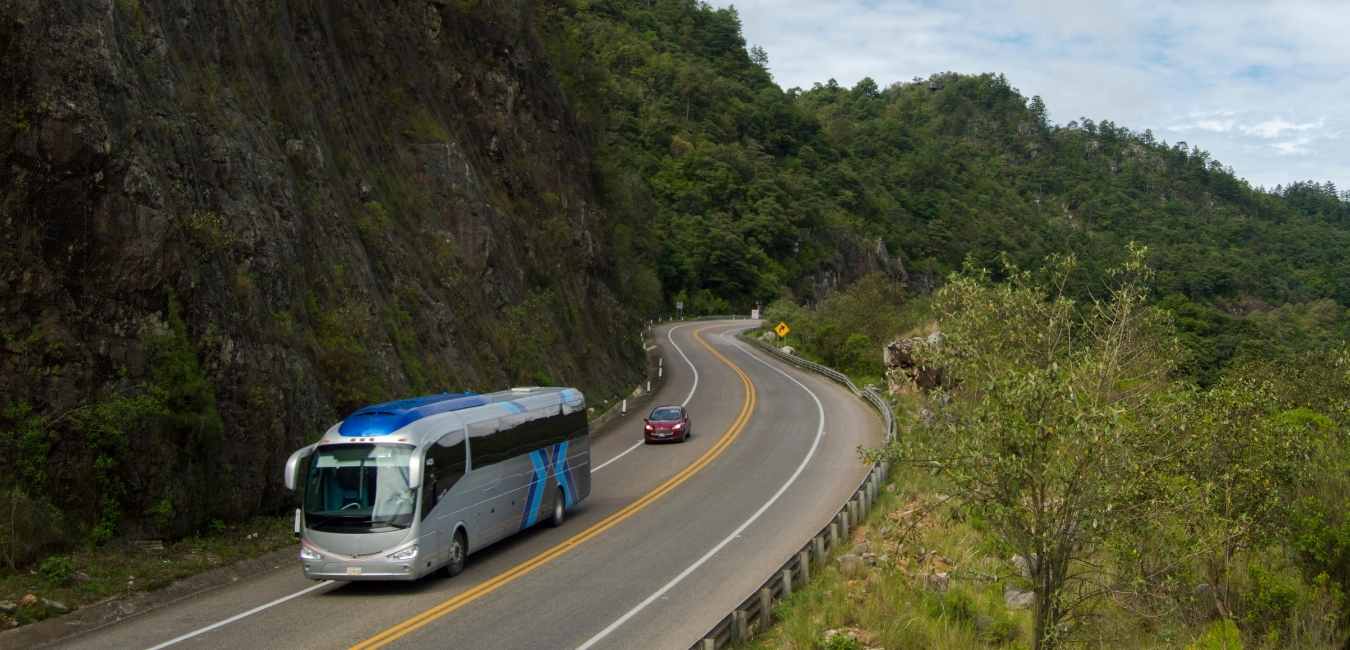 When traveling through the Southeast of Mexico, one of the most popular and reliable long-distant bus companies is ADO. A helpful travel tip to save money on bus tickets is to first check the online ticket prices. ADO usually runs daily promotions for online tickets a few days in advance, with ticket savings starting at around 35%.
Bonus, the ADO bus stations supply free Wi-Fi, so it's possible to check for last-minute online promotions before purchasing from the ticket counter. Another perk of ADO buses is the frequent night bus departures, which helps save money on accommodations but also is a resourceful way to budget travel time.
Avoid Sargassum Season
The Caribbean side of Mexico may be one of the most popular beach destinations in Mexico. Yet, there is one thing you should know before heading to the Caribbean beaches; the sargassum season.
First things first.
What is Sargassum season?
Sargassum is a brown, stringy, and unfortunately often stinky type of seaweed, which arrives in enormous amounts to Mexican shores. The peak season runs from April to October, but you will find sargassum year-round. And though the algae are harmless for your health, swimming and sunbathing in a sea of brown, smelly seaweed is anything but pleasant.
Knowing about the sargassum season, you now have a few options.
You can either accept it, help to clean it up, find out which beaches have already been cleaned up (often those that belong to hotels), or head to the beaches on the east coast.
See Wildlife In The Wild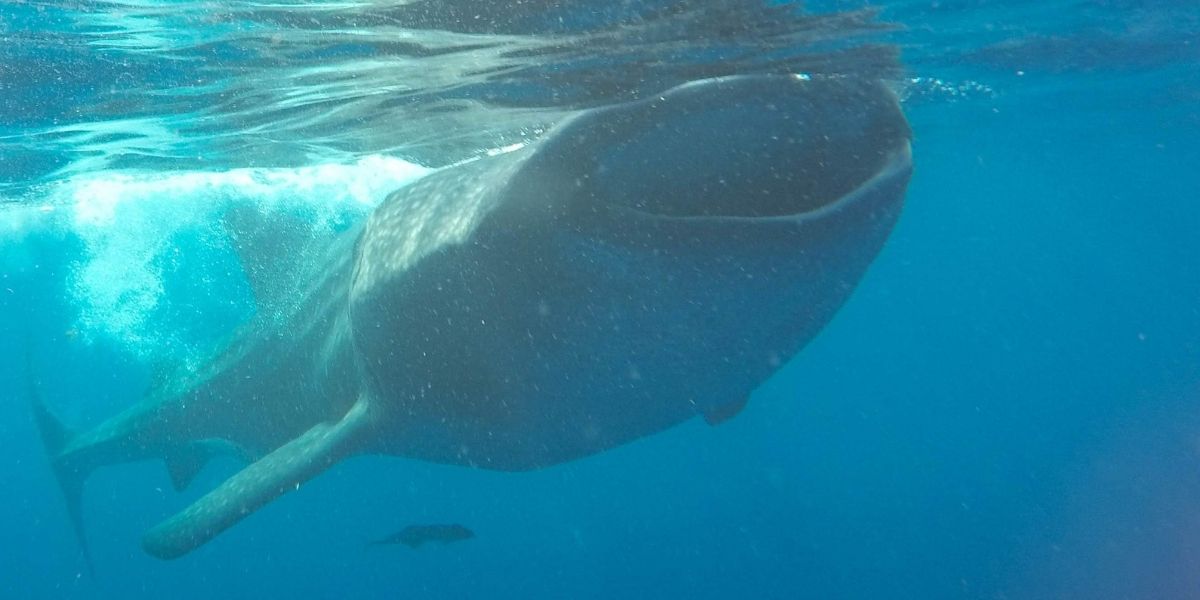 Mexico is a country full of incredible wildlife and seeing native animals should be at the top of your list of things to do. You can swim with whale sharks and manta rays in the wild, spot flamingos, and even sea turtles and small sharks while snorkeling.
Make sure to only hire reputable tour companies and try to avoid any types of zoos or wildlife parks as they usually treat their animals badly. The best way to enjoy Mexico's wildlife is as part of a tour that is known to respect animal rights and lets you admire them from afar without coming too close.
Tip by Victoria Guide Your Travel
Use the Public Transport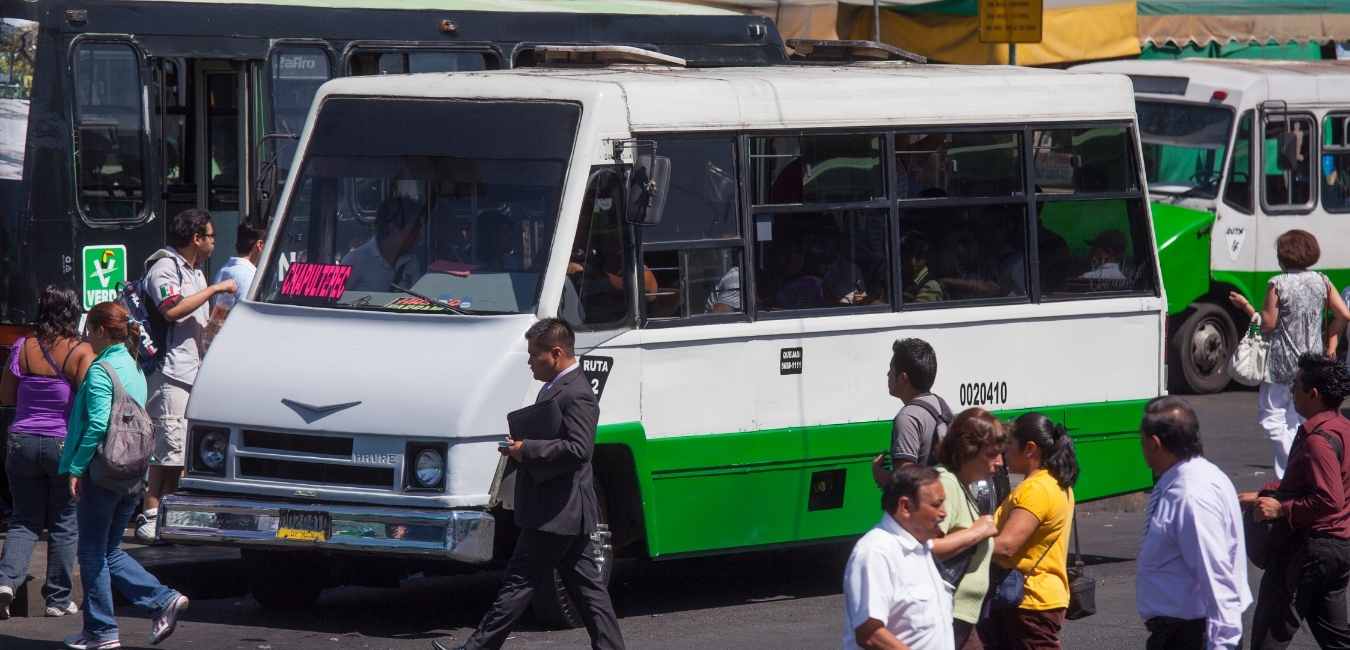 Most of Mexico's cities have fantastic public transport systems. Hopping on a train or bus to get from one landmark or neighborhood to another is a convenient way to explore. There are plenty of other benefits, too. \
By taking public transport you can save on your travel budget, reduce your environmental impact, and mix in with local life. For example, in Mexico City, the metro and bus system (known as the STC) spans the entire city and is just 25 cents a trip. And, there's free WiFi! By riding the bus or train you can have a glimpse into daily life that is less present in tourist centers.
Tip By Erin from Pina Travels
Always Pay In Pesos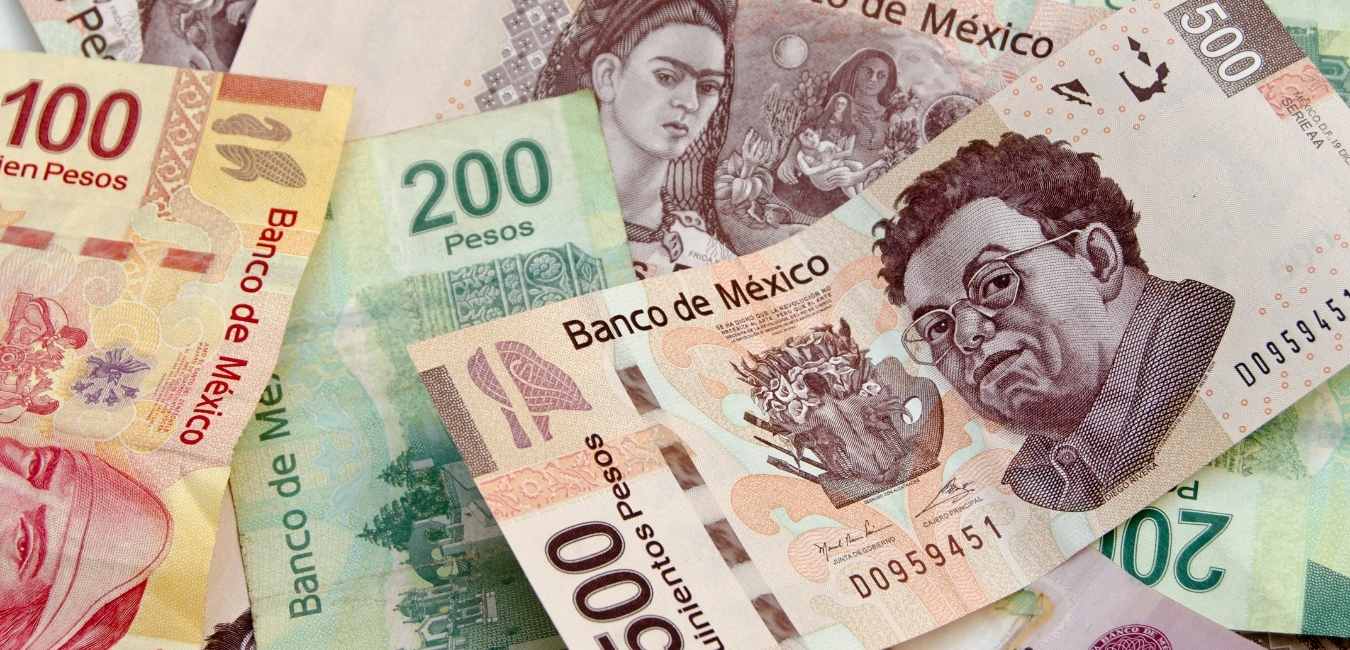 Always try to pay using Pesos when you are in Mexico. Many places throughout Mexico will take US Dollars. However, by using foreign currency instead of Pesos, you will lose money because of the unfavorable merchant exchange rate.
For example, at the time of writing this, 1,000 Pesos is worth $50.22 US. However, your bill comes with the option of paying 1,000 Pesos, or $57.00 US. If you choose USD, you just spent an extra $6.78 to pay in US dollars. Those extra charges can add up fast!
If you do not want to keep a lot of Pesos on hand, there are a couple of options: Find an ATM card that will honor an interbank loan rate with foreign currency withdrawals. Or, use a credit card that will honor that same rate, without charging extra foreign transaction fees.
As a safety measure, only use ATMs that are within banks and are secure. Do not use freestanding ATMs that are easily accessible for altering.
Tip by Debbie Fettback from WorldAdventurists.com.
Visit Some Cenotes
The natural wonders of Mexico's Yucatan peninsula are incredible and come in all shapes, sizes, and depths. Cue the cenotes! There are over 6000 of these underground caverns in Mexico. They are full of water and make for some great swimming holes–somewhere you can even go diving down to explore its mysteries below.
If you're visiting the Yucatan peninsula then I highly recommend going to explore these magical places by yourself or with friends – it'll be an experience like no other.
However, some parts of Mexico are facing a terrible Sargassum invasion. The state of the beaches and the smell on the Riviera Maya coast due to this seaweed invasion is quite shocking. But if you can find spots that aren't covered in "Wet Beard," then it's an incredibly beautiful travel destination.'
Visit a Maya ruin to Better understand the culture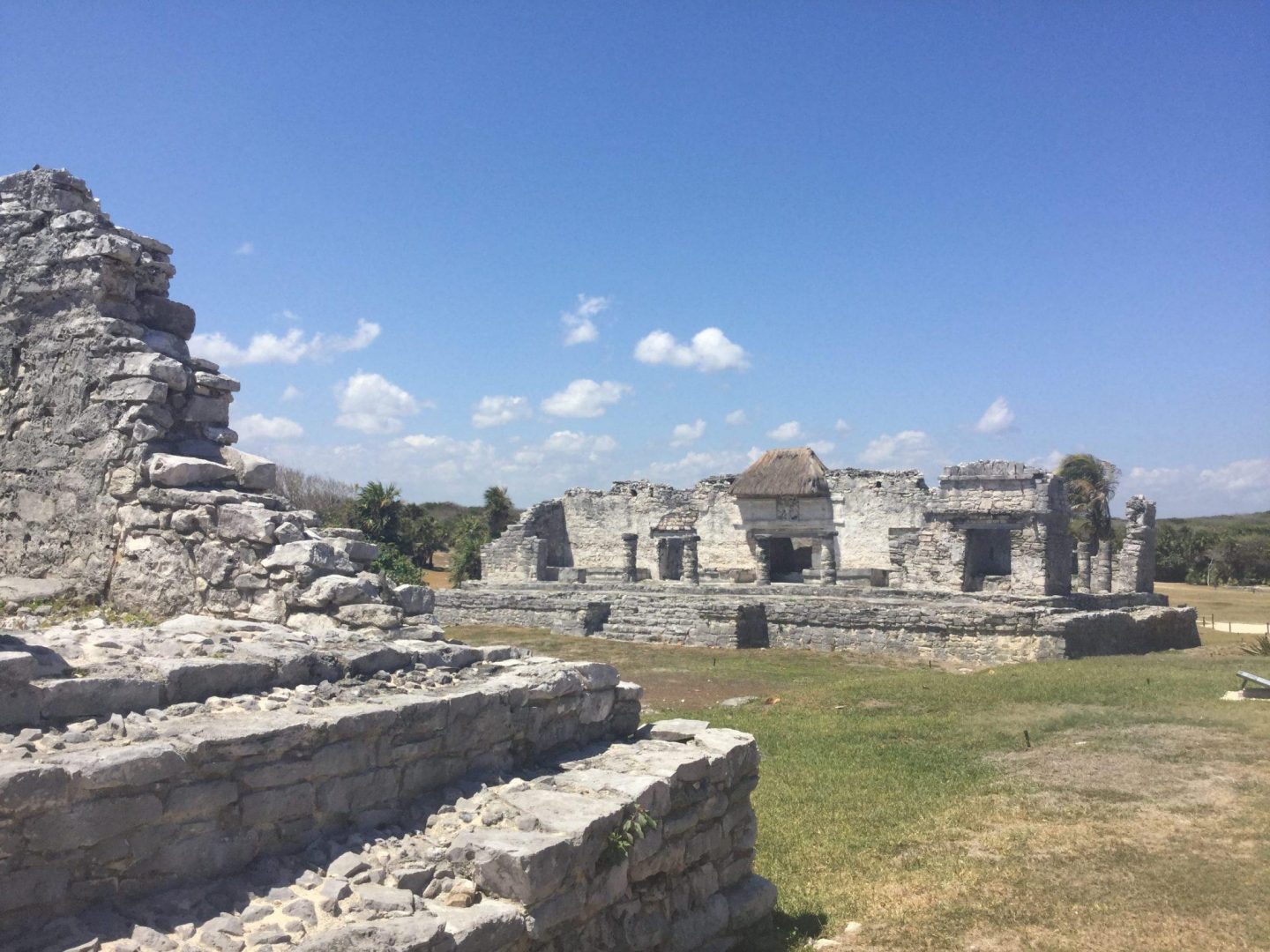 The Maya civilization was an important indigenous society in Mexico with many contributions to Mexican culture. Any trip to Mexico is enhanced by learning firsthand about Maya culture. A visit to the ruins of Maya cities is an excellent way to be emersed in the culture.
Contributions of Maya society include architecture, agriculture, food, art, astronomy, the calendar, and the number zero. Much of this culture can be seen by visiting Maya ruins such as Chichen Itza, Uxmal, Tulum, and Palenque. Visit early in the day for the most uncrowded views of the striking pyramids and ornate building facades. A local guide will be able to unlock the mysteries of Maya folklore and history.
By Karen of Outdoor Adventure Sampler
Look for a Menú del día at the local restaurants
This is a "meal of the day" typically offered at lunchtime, which is around 1 pm in Mexico. It's usually targeted at office workers who want a quick meal, in and out. Don't go too early or you might end up looking at the breakfast menu.
What's lovely about it, is that it usually is a very affordable combination of a soup, salad, main, and sometimes dessert or coffee. Depending on the restaurant, it can even be quite a gourmet meal. It's not a very heavy meal, which I think is preferable at lunchtime anyway.
The menu is either a set menu or you might have an option or two to pick from. One place we went to always had a fresh agua fresca to go with it, which is a light and refreshing fruit juice in water. Great for hydration on those hot days! Another had very good coffee with a little cookie. We enjoyed many of these lunches on our stay in Mexico.
If you are looking for a place where to stay in Mexico, take a look at this Mexico Travel Guide I wrote with more information, tips, and of course, my top recommendations on where to stay depending on where you are going.
Pin for Later