If you follow me on Instagram then you will probably already be aware I'm a little bit obsessed with scuba diving in Cozumel. As far as I'm concerned Cozumel diving knocks the socks off all other places to dive in the Riviera Maya, and in fact, it is one of the best diving spots in the world. So in this post, I'm going to share with you 24 reasons why you need to scuba dive in Cozumel.
If I haven't convinced you to book a dive vacation in Cozumel by the end of this post, then we can't be friends…
Did You Get Travel Insurance Yet?

The Insurance companies I recommend are Hey Mondo, Safety Wing, and Travel Insurance Master

Hey Mondo is great if you are looking for a great value flexible policy. They offer single-trip cover, annual multi-trip cover, and long-term travel cover. Safety Wing is great value, with monthly coverage starting at $39. It's super easy to use, and it just renews each month. I currently use them as they offer me free cover for my son as part of my policy. I also use Travel Insurance Master for short trips.

Read my full travel insurance post here, where I go into detail about all companies.
24 Reasons to Cozumel Diving is the best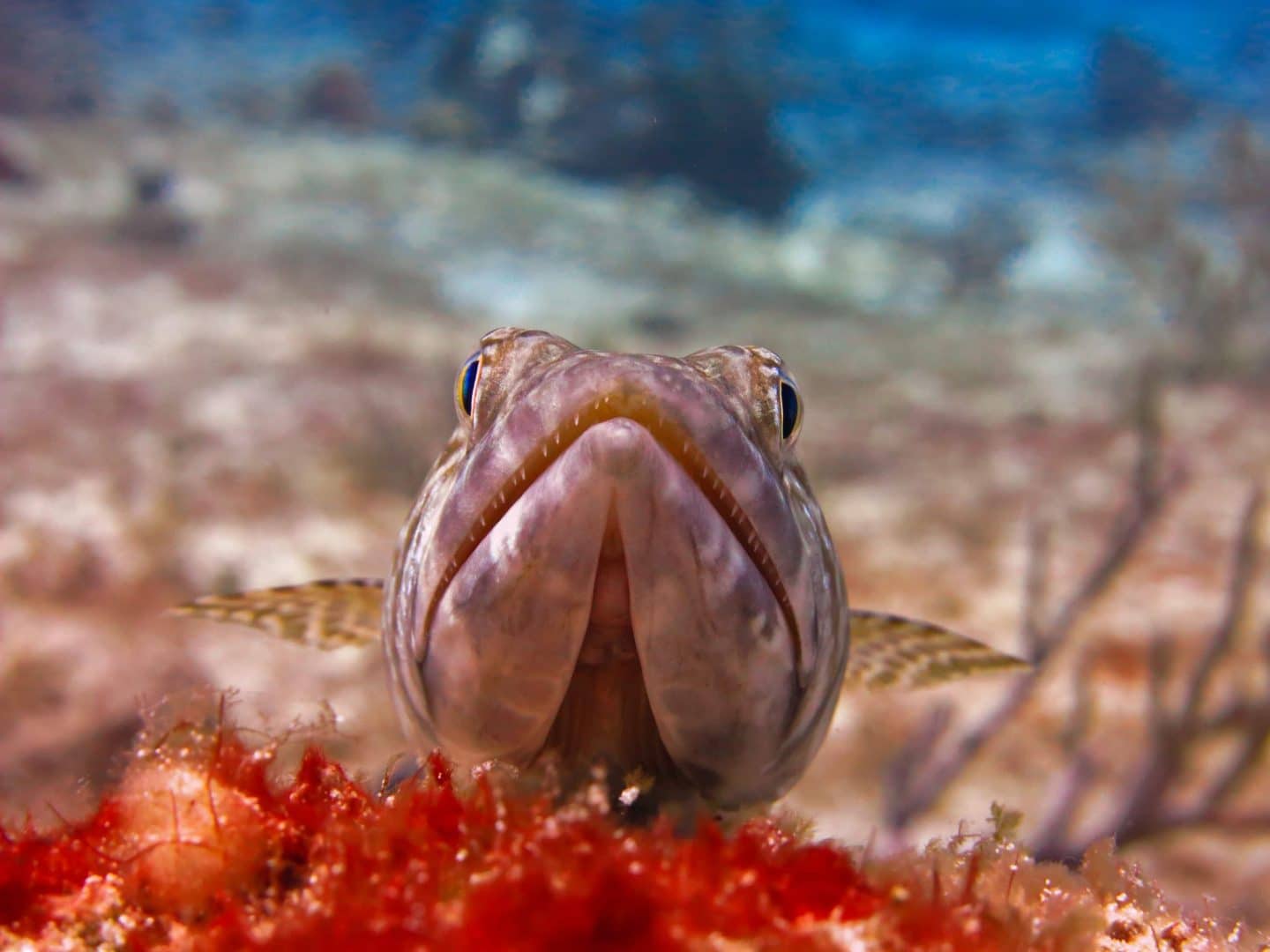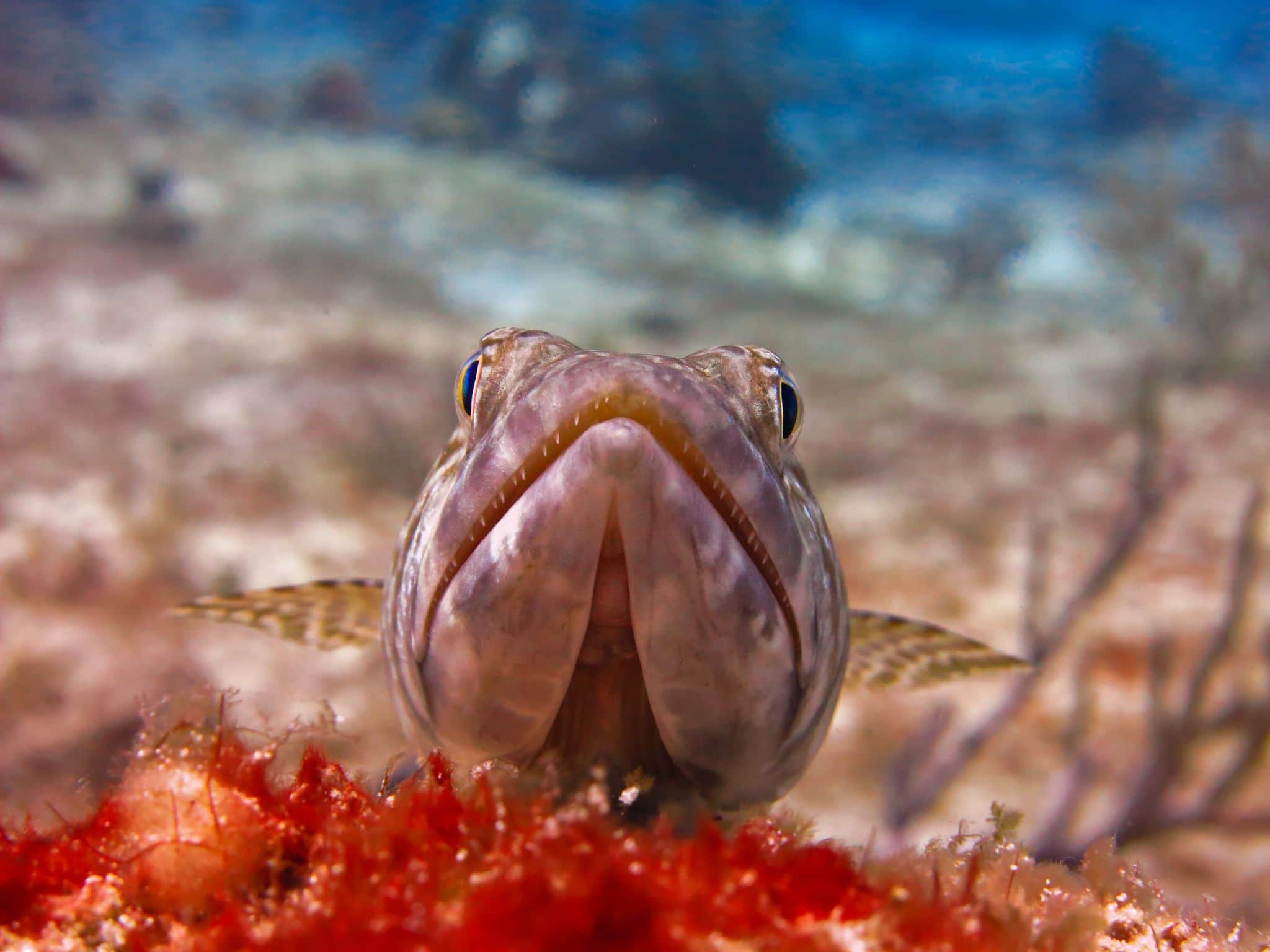 #1 Visibility
I have yet to have a dive in Cozumel when the visibility isn't amazing. Seriously, the Caribbean water is the perfect color blue and you can see so far! The average visibility in Cozumel is 100ft.
#2 Drift Diving
The first time I experienced drift diving in Cozumel I was a little surprised as I didn't even know it was a thing! Now I love it. It's like being on a conveyer belt. You don't have to do hardly any work, just keep your buoyancy and enjoy the view of the beautiful reef as you float on by and use hardly any air!
QUICK TIP: Book your tours, rental cars, and transfers through my local contacts

I've been working with Living Dreams Mexico for years and they are who I send all my family and friends to when they visit the Riviera Maya. I really can recommend them enough for private tours and experiences. They have solid 5* reviews on Trip Advisor and Google from almost 4000 reviewers! You can view all their tours here.

If you're looking for private airport transfers and rental cars then Vanessa and Oliver from Turismo Channel are personal friends of mine and I can 100% recommend them to make an inquiry click here and complete the form. Someone will be in touch within 24 hours.
#3 Accessibility
It couldn't be easier to get to Cozumel thanks to the international airport on the Island. You can either fly direct to Cozumel, or fly into Cancun airport where you can either take a second flight to Cozumel, or there is an ADO bus you can take from Cancun to Playa del Carmen where you can take a short ferry ride over to Cozumel. Read my full guide on how to get to Cozumel here.
#4 Healthy Coral
Across the world, coral reefs are dying or in danger from a multitude of threats. But not in Cozumel. Thanks to the fact this area has been protected for the past 20 years under its National Marine Park Status.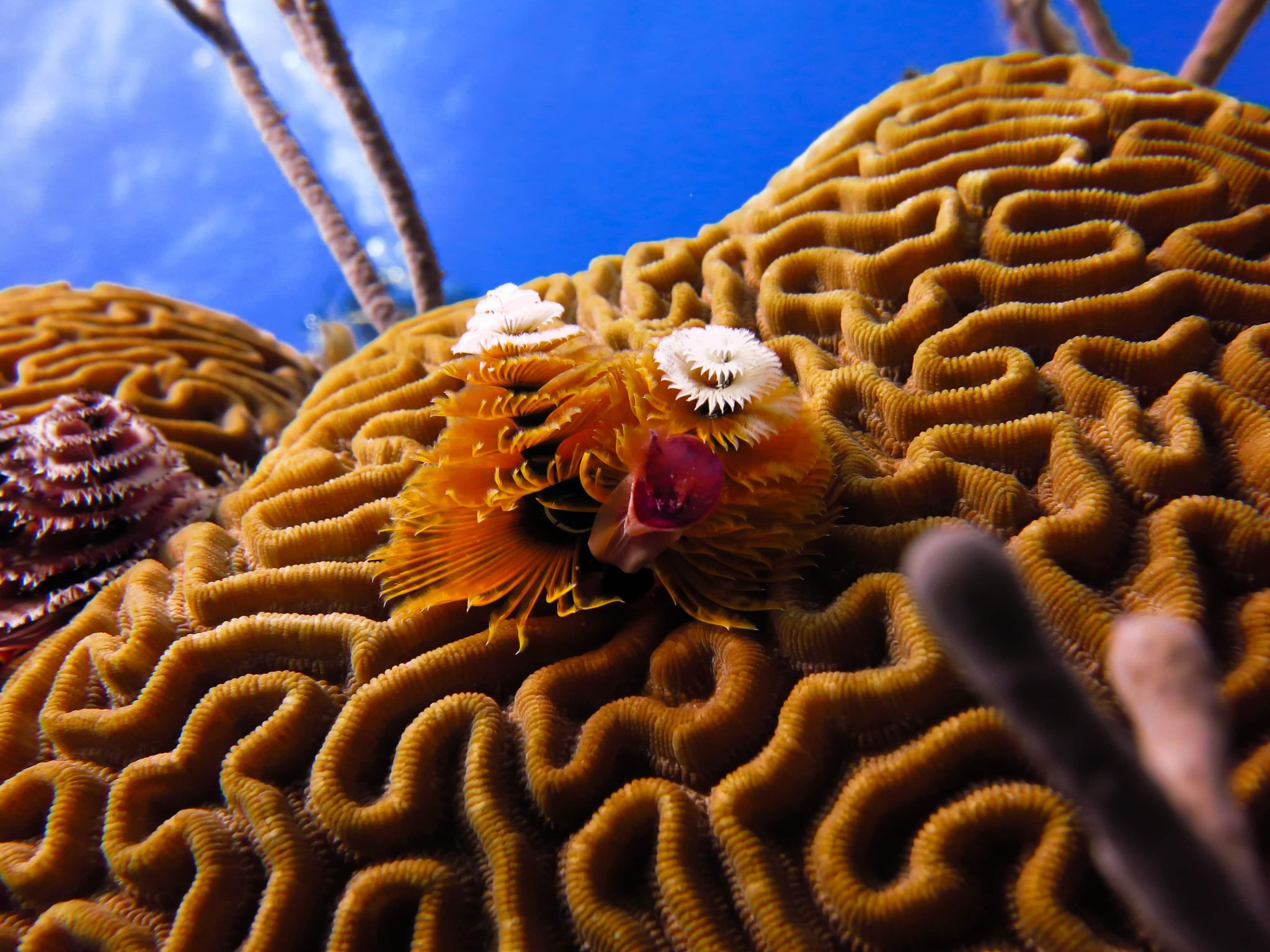 #5 Scubatony
I couldn't write a blog about Cozumel Diving without mentioning my favorite scuba operation in Cozumel ScubaTony now could I? These guys are amazing, after doing my Advanced Open Water course with them, they are the only company I personally dive with, in Cozumel. Whether you want to get certified, or just do some fun dives, these are the guys to trust!
#6 Mexican Food
Okay, so I know this isn't directly dive-related. But after all of that diving, you are going to need to eat right!? Well if you didn't already know, Mexican food is pretty delicious. I don't think I could ever get tired of Tacos and don't even get me started on how much Guacamole I eat…
The added bonus is with Cozumel that they have the most incredible fresh fish you are ever likely to eat. My absolute favorite restaurant for fresh fish dishes is Buccanos Restaurant at Night you are likely to need to take a taxi there if you haven't rented a car, but it is 100% with it!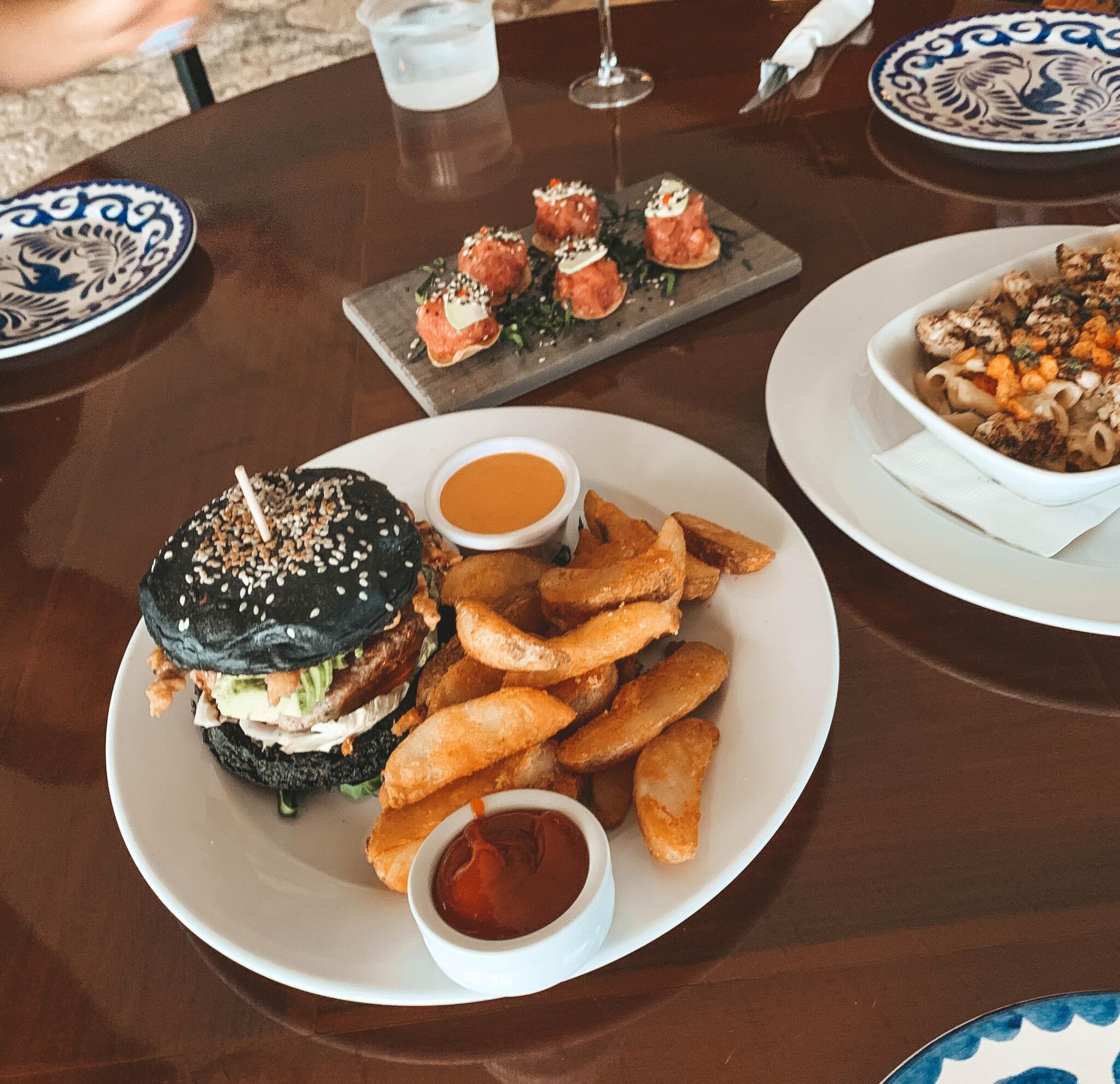 #7 ScubaHunt Cozumel
Did you know that Cozumel has a super fun underwater scavander hunt? Well it does and you should really consider squeezing it into your diving while there.
#8 Swim Throughs
The swim-throughs in Cozumel are awesome. Sometimes I felt like I was on another planet.
#9 Wall Dives
The first time I experienced a wall dive in Cozumel it blew my mind. Not only are the walls otherworldly, but thanks to the drift, you can just float along the wall taking it all in. Awesome.
#10 Eagle Ray Season
Want to swim with eagle rays? Then you need to come to Cozumel during the winter which is from December to March. Getting to dive with these incredible creatures is pretty mindblowing.
#11 Warm Water Year Round
Don't like diving in a 5mm wetsuit or even worse, a drysuit! No problem, even in the winter in Cozumel you can dive in a shortie. Some people just dive in a rash vest and shorts! The water temperature rarely drops to 78 F in the winter… although, in the summer, you can expect it to be more like 85 F!
#12 Easy to advanced dive locations
Whether you are a complete beginner or an experienced diver there is something for you. In fact, some of the best dive sites here are suitable for beginners. It is the perfect place to come with a friend or partner who would like to learn to dive.

#13 Turtles, Turtles, Turtles!
No matter how many times I dive with turtles, which is almost every dive I've done in the Riviera Maya! I will never stop being in complete awe of them. Seriously, I'm like a kid every time I see one and pretty much most of my photos and videos are just of turtles!
#14 Nurse Sharks
Want to dive with sharks? Playa del Carmen might have its Bull Shark season, but in Cozumel, you can expect to see nurse sharks all year round. I'll never forget the first time I saw one right at the end of a dive! After that, I've seen them on several dives.
Quick Tip: I highly recommend booking all of your Mexico transportation with GottoGo. You can search for buses, shuttles, ferries, and Flights on their website. What I love most about them is their customer service. I know these guys personally from living in Guatemala, and they look after their customers.

If anything happens and you get delayed and miss your bus, you can just call them, and they are always there to help. If you book through them, you will pay a little more than booking in person at the bus station. But it's worth it for the ease and security. Click here to search for transportation in Mexico.
#15 Green Moray Eels
These guys are super creepy, but also pretty amazing. They are HUGE and swear the Divemasters at Scubatony have some kind of Green Moray Eel radar as almost every site I've done with them they found one lurking in the reef.
#16 Night Dives with Octopus & Bioluminescence
Every night dive I've done in Cozumel was like an octopus party! I had no idea they were so colorful. But it's not just octopus you can expect to see down there at night, we also saw lots of sleeping turtles, huge crabs, and so many lobsters! Plus if you cover your torch you can see the bioluminescence. It's like a dream world down there at night so make sure you book in a night dive.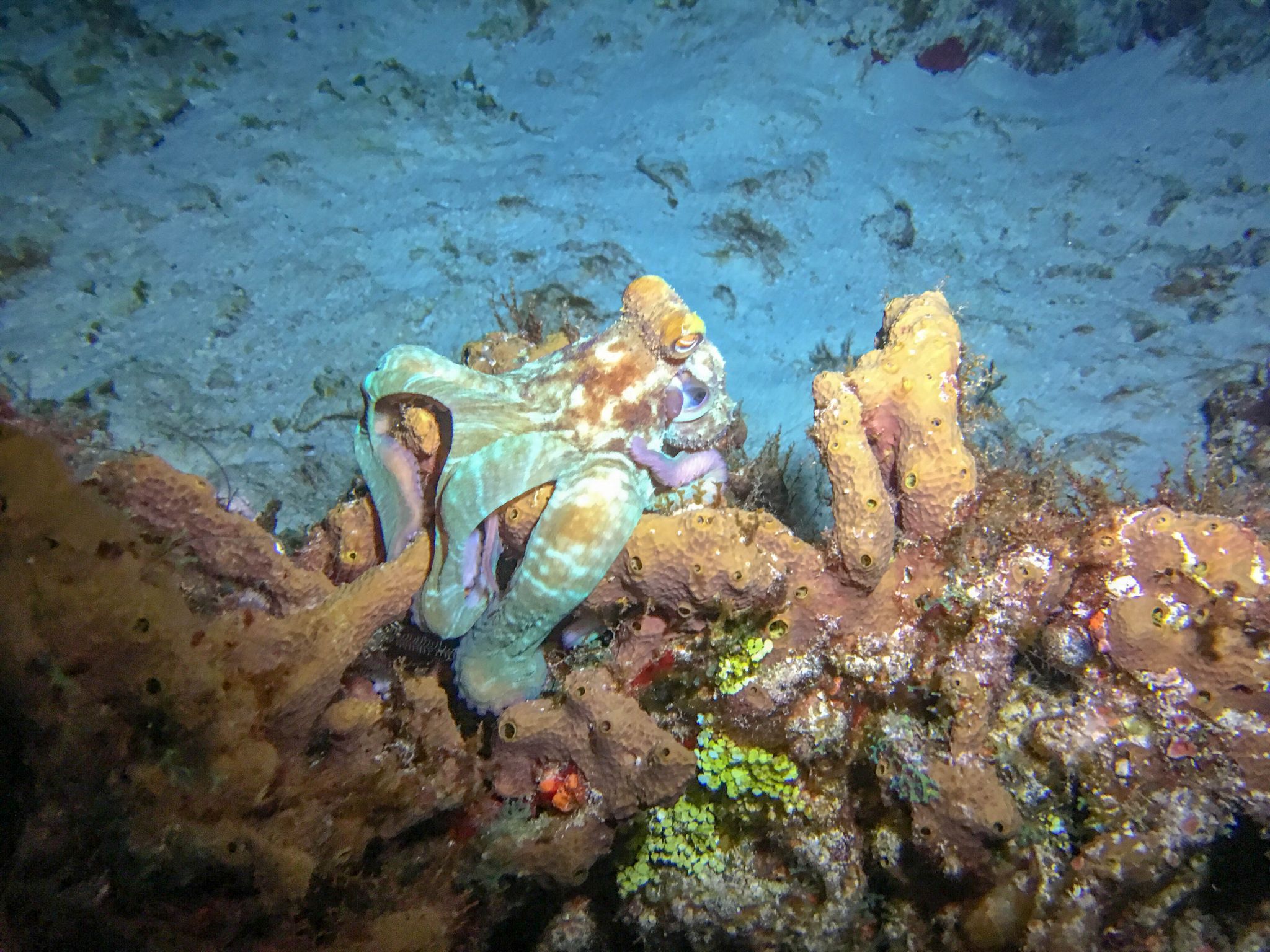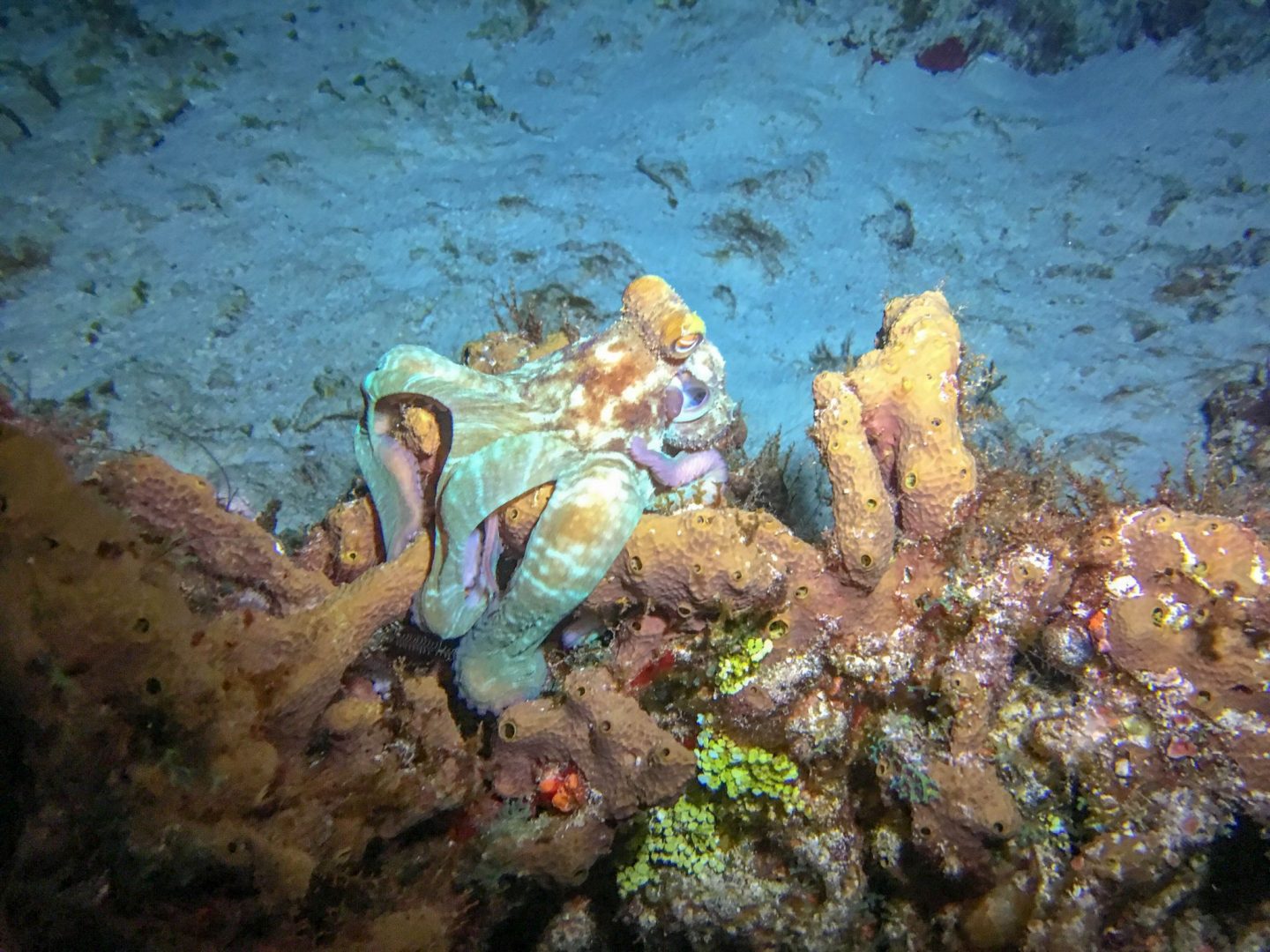 #17 Black Coral
Cozumel is one of the few places in the world where you can find Black Coral. Although you will find it widely sold as jewelry in the shops around Cozumel please avoid buying it. The harvesting of the black coral is now regulated in Cozumel but we prefer to see it where it should be, under the sea.
#18 Splendid Toadfish
If you want to see Splendid Toadfish then you have to come to Cozumel as you won't find them anywhere else!
#19 El Cielo
This is more of a snorkeling hot spot but one you don't want to miss! El Cielo is a sandbank off the coast of Cozumel and only accessible on a boat trip. Cielo means sky in Spanish and it gets its name because of all of the starfish you see there. Plus the color of the water is like heaven itself. Seriously I've never seen anything like it!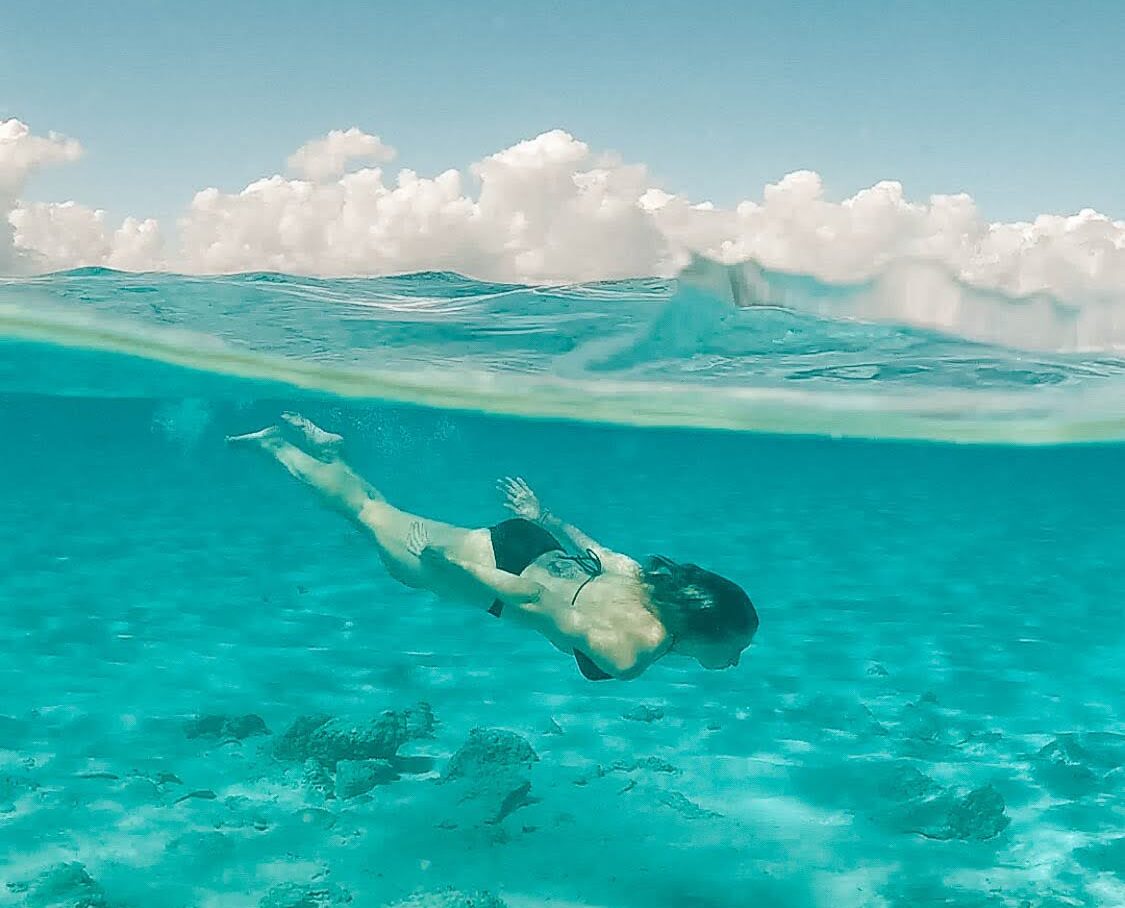 Please, if you do go here, under no circumstances touch the starfish. I don't care how much you want a cute Instagram selfy with a starfish, look but don't touch.
#20 Boat Dives Close to the Shore
I personally love diving from a boat. I also have a tendency to get a little seasick! So for me, Cozumel with its reefs so close to the Island is a win-win! Plus if you are doing morning and afternoon dives you can get asked to get dropped off at The Money Bar Beach Club during your surface time.
#21 Palancar Reef
It's time for some of the top dive sites. Starting with Palancar Reef, it is pretty much the star attraction of the Mesoamerican Barrier Reef System. Palancar shot to fame in 1961 when Jacques Cousteau, the renown underwater explorer, declared it "paradise". No matter how many times I dive the many different areas of Palancar there is always something new to see.
The other great thing about this site is that if you are with no divers much of the reef is also great for snorkeling.
#22 Devils Throat
Not going to lie, I don't think I'll be doing this bad boy anytime soon. But if you are an advanced diver then this is probably already on your radar as it is considered a 'bucket list' dive. Devils Throat is located in Punta Sur and is considered an advanced dive because of the depth of the dive, the strong currents, and the long swim-throughs. The actual Devil's Thoth section is a 60 feet long narrow tunnel.
So unless you have your Advanced Open Water Certification and are an experienced diver it probably isn't wise to attempt this one. Although you can simply skip Devil's Throat and instead swim over the top of the reef!
#23 Colombia Deep
This is one of my favorite wall dives, and there are so many amazing swim-throughs to do too!
You can expect beautiful coral formations, a lot of really colorful fish, and I have never not seen at least one turtle here! You can go deep on this dive so it is considered an intermediate to advanced dive. If you want to see the Black Coral you can find it here!
#24 C53 Wreck Dive
Cozumel may not be known as a wreck diving site but the C53 located just off Chankanaab Park makes for a pretty cool dive! It was sunk in 1999 so there is a lot of cool stuff to see in the wreck, including some Green Morey Eels who have taken up residence in some of the rooms!
Final Thoughts
So there you have 24 reasons why you need to book your next dive vacation in Cozumel! In reality, there are plenty more reasons but I had to stop somewhere! If you are looking for accommodation in Cozumel then I recommend staying at Casa Phoenix if you are in a group. If you are looking for a hostel then I recommend Amigos Hostel.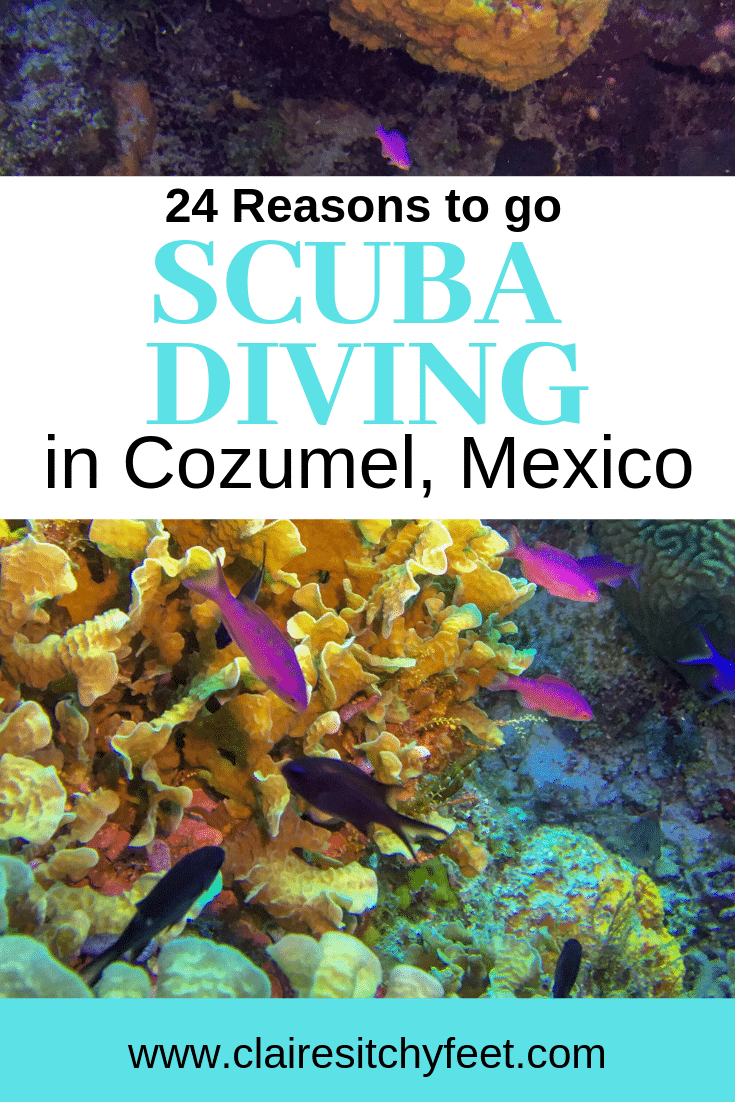 This post was proofread by Grammarly