Need to get from Antigua to Lake Atitlan? There are a few different ways and in this post I'm going to talk you through the best ways to make the journey, starting with the cheapest.
Always travel through Panajachel to or from Antigua
If you are planning to travel from Antigua to Lake Atitlan the easiest place to travel to or from is Panajachel. So wherever your starting or final destination you want to take the bus between Antigua and Panajachel.
If you decide to travel by chicken bus rather than a shuttle you will need to catch it from Panajachel anyway. However, if you are in any of the other towns it will be easy enough to book a tourist bus or find a private transfer.
The reason I say this is because if you book a direct shuttle from San Pedro to Antigua for example, it will take you hours and hours longer. Plus that road coming in and out of San Pedro is a death trap haha. There is a constant stream of buses coming through Panajachel to Antigua and boats ferrying people from the lakeside villages. Trust me, I did this journey more times than I care to remember, take a boat to Panajachel and then a bus from Panajachel to Antigua.
Solo traveling for the first time? Get my new book…


Taking the Chicken Bus from Antigua to Lake Atitlan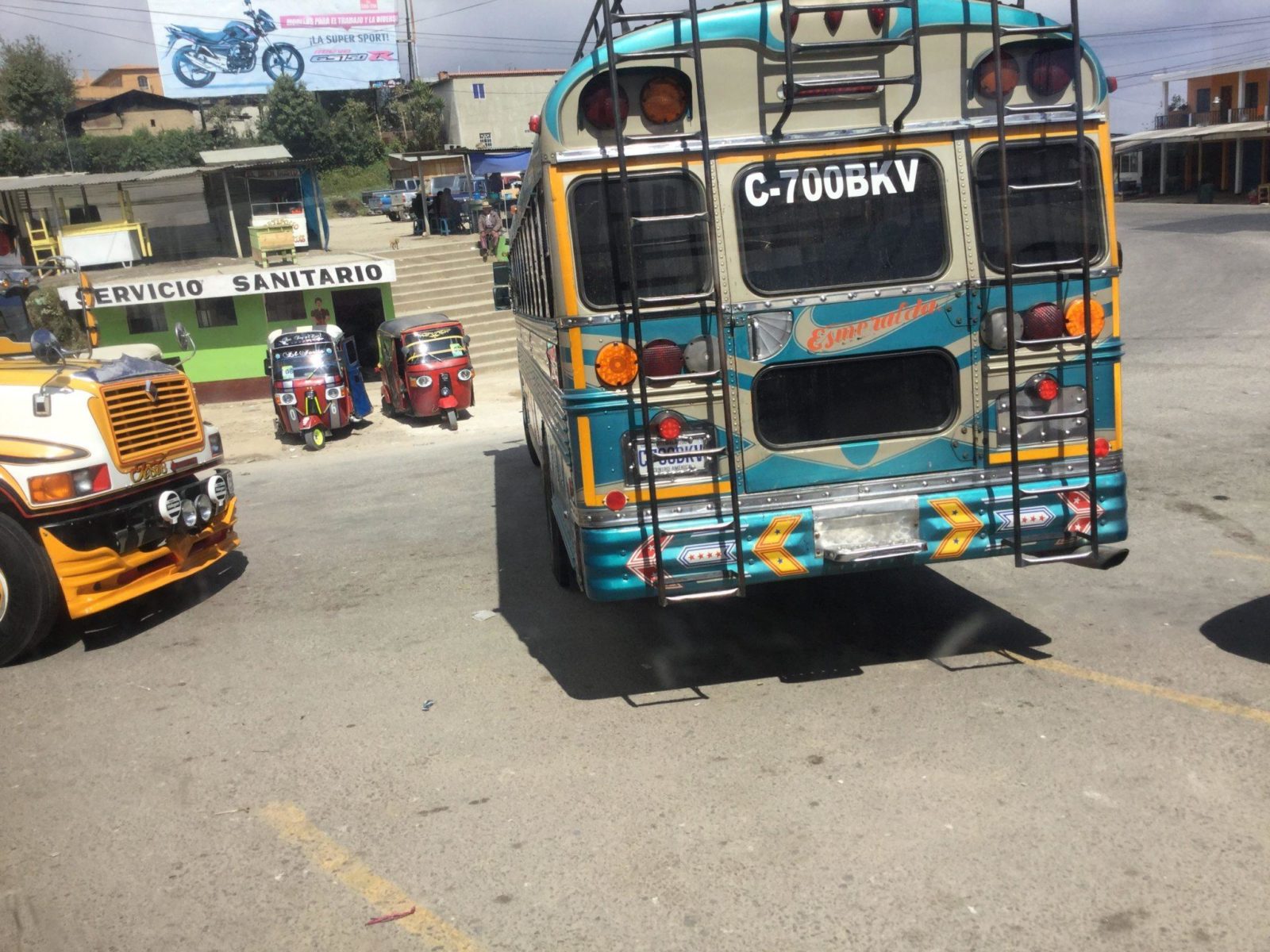 This is the cheapest way, but it can also be a bit tricky. The timetable is limited, so if you can't leave in the morning you will most likely need to get a tourist bus.
To get from Antigua to Lake Atitlan
There is one direct bus early in the morning from the main bus station by the market. It leaves at 7 am and should arrive in Panajachel for 10:45 pm.
To get from Panajachel to Antigua
There is one direct chicken bus to Antigua from Panajachel a day that departs from Calle Principal (by the fried chicken place) at 10:45. It will cost you 35Q ($5) it will take you about 2.5 hours.
If you miss the direct bus you will need to get 3 buses. Just head to the bus stop on Calle Principal and wait for the bus to Solola. Take it right to the end and then when you get off you need the Los Encuentros bus. From Los Encuentros you need to take the bus to Chimaltenango and from there you can get the bus to Antigua…phew!
The total cost is 36Q (3Q, 3Q, 20Q, 10Q)
Take a Tourist Bus/ Shuttle from Antigua to Lake Atitlan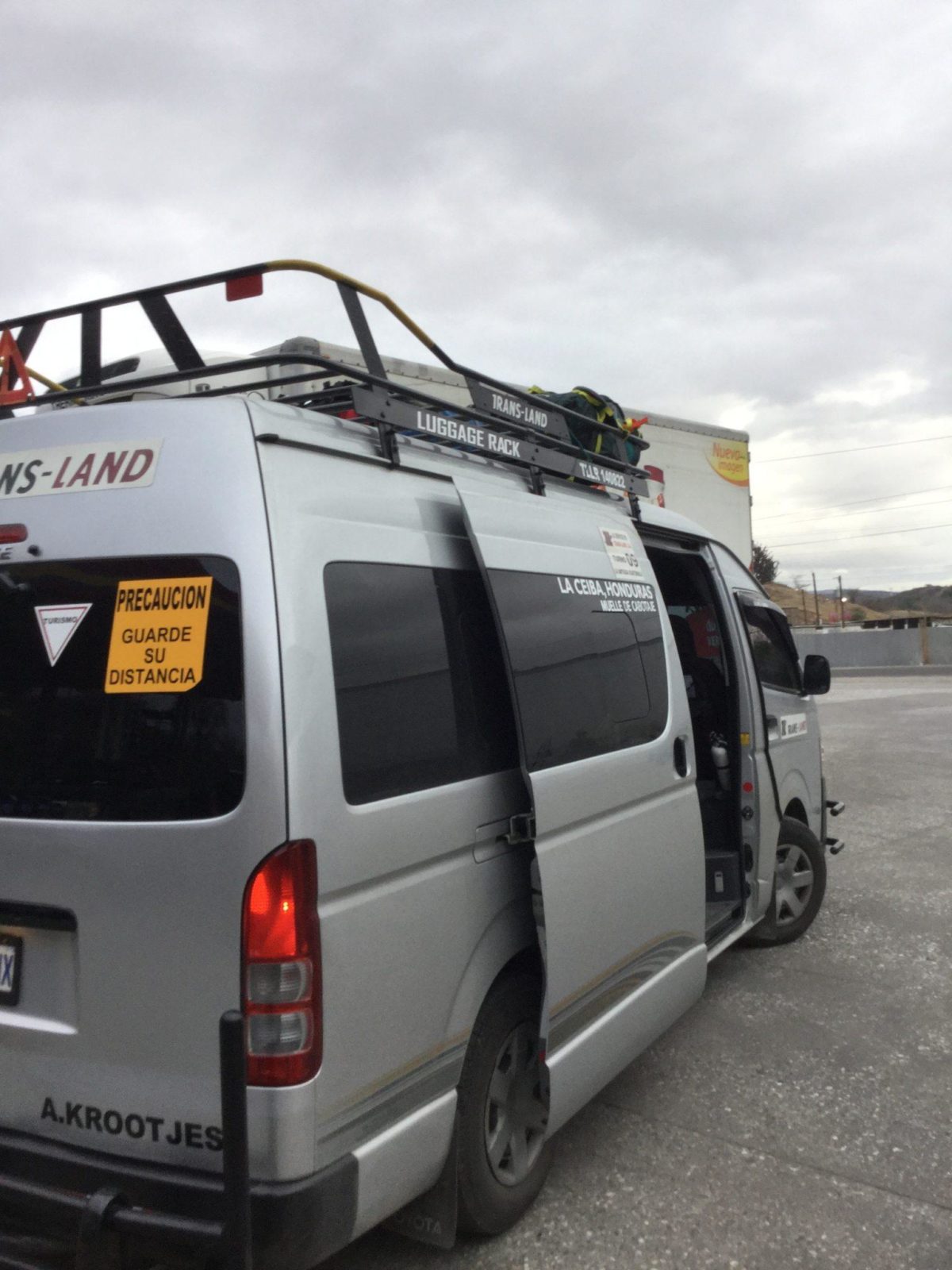 Traveling by shuttle is by far the easiest way to travel if you miss the direct chicken bus, or if you prefer to travel in a little bit more comfort! Book a direct shuttle through GuateGo by clicking the link here or you can book through most hostels.
When you travel by shuttle you also have the added benefit of a comfort stop half way and you see them securing your bag on the roof (rather than it just being slung on top of the chicken bus!)

Take a private car or shuttle from Antigua to Lake Atitlan
If money's no object for you then one of the tour companies can arrange a private shuttle. Antigua tours will take up to 4 people one way for $100. You can also book a private shuttle with GuateGo.

Final Thoughts
Take a look here for information about things to do around Lake Atitlan. Or if you are heading to Antigua then make sure you take a read of my posts on Antigua.
The company I recommend for booking transport and tours in Guatemala (other than the individuals and companies I have named) is GuateGo. They are a Guatemala owned company who have painstakingly brought together all of the transport and tour options in one easy to use website. You can book transport in Guatemala with them here and Guatemalan tours with them here.
Need accommodation in Lake Atitlan?
If you want to stay in San Pedro then I'd recommend Zoola San Pedro Atitlan, AmiGos, Hotel Tinamit, or Cristalinas Cafe, Hotel & Restaurant at Lake. If you are planning on staying in San Marcos and enjoy yoga then I cannot recommend Eagle's Nest Atitlán enough. If yoga isn't your thing and you want something bit more upmarket then you can't go wrong with Lush Atitlan. Or this cute Airbnb is just outside of San Marcos, I stayed here and the views are worth the walk into town.
My friend Julia is developing an incredible retreat center close to San Marcos. They have two places to stay on Airbnb and I can't recommend them enough! I stayed there and it was the most blissed-out I've been in years. In Panajachel, I recommend PanaHouse or Selina Atitlan
Would you like up to $29 off Airbnb? Just use this link.
Looking for Accommodation in Antigua?
There are 3 places I recommend Selina or Yellow House Hostel if you are looking for a hostel. Alternatively, if you want an Airbnb I can't recommend this house enough. The owner Chelsea is a very good friend and I stayed in the larger one last time I was in Antigua. For hotels, I recommend Hotel Mesón de María, Barbara's Boutique Hostel, or Hotel Paseo de la Merced.
Would you like up to $29 off Airbnb? Just use this link.
Planning a Trip to Guatemala? You might be interested in these articles:
How to get from Guatemala City to Antigua
Is it safe to visit Guatemala? Safety Advice for Solo Female Travelers
The night I thought I was going to die in Guatemala
Things to know before visiting Antigua, Guatemala
11 things to know before visiting Guatemala
The Top 5 Tours in Guatemala | The Best Tours in Guatemala in Guatemala
Are you ready to book your trip?  To help you get the best deals and service here are the companies that I personally use to book all of my travel online. I always shop around before booking anything, but these are my tried and tested starting places.