Planning on visiting San Pedro La Laguna? San Pedro was the first stop on my Guatemalan adventure. If you are planning a trip to Guatemala make sure you don't skip a visit to Lake Atitlan, and especially San Pedro.
Despite its relatively small size, there is plenty to do in San Pedro. So without further ado, here are my top things to do in San Pedro La Laguna.
Did You Get Travel Insurance Yet?

The Insurance companies I recommend are Hey Mondo, Safety Wing, and Travel Insurance Master

Hey Mondo is great if you are looking for a great value flexible policy. They offer single-trip cover, annual multi-trip cover, and long-term travel cover. Safety Wing is great value, with monthly coverage starting at $39. It's super easy to use, and it just renews each month. I currently use them as they offer me free cover for my son as part of my policy. I also use Travel Insurance Master for short trips.

Read my full travel insurance post here, where I go into detail about all companies.
Top things to do in San Pedro La Laguna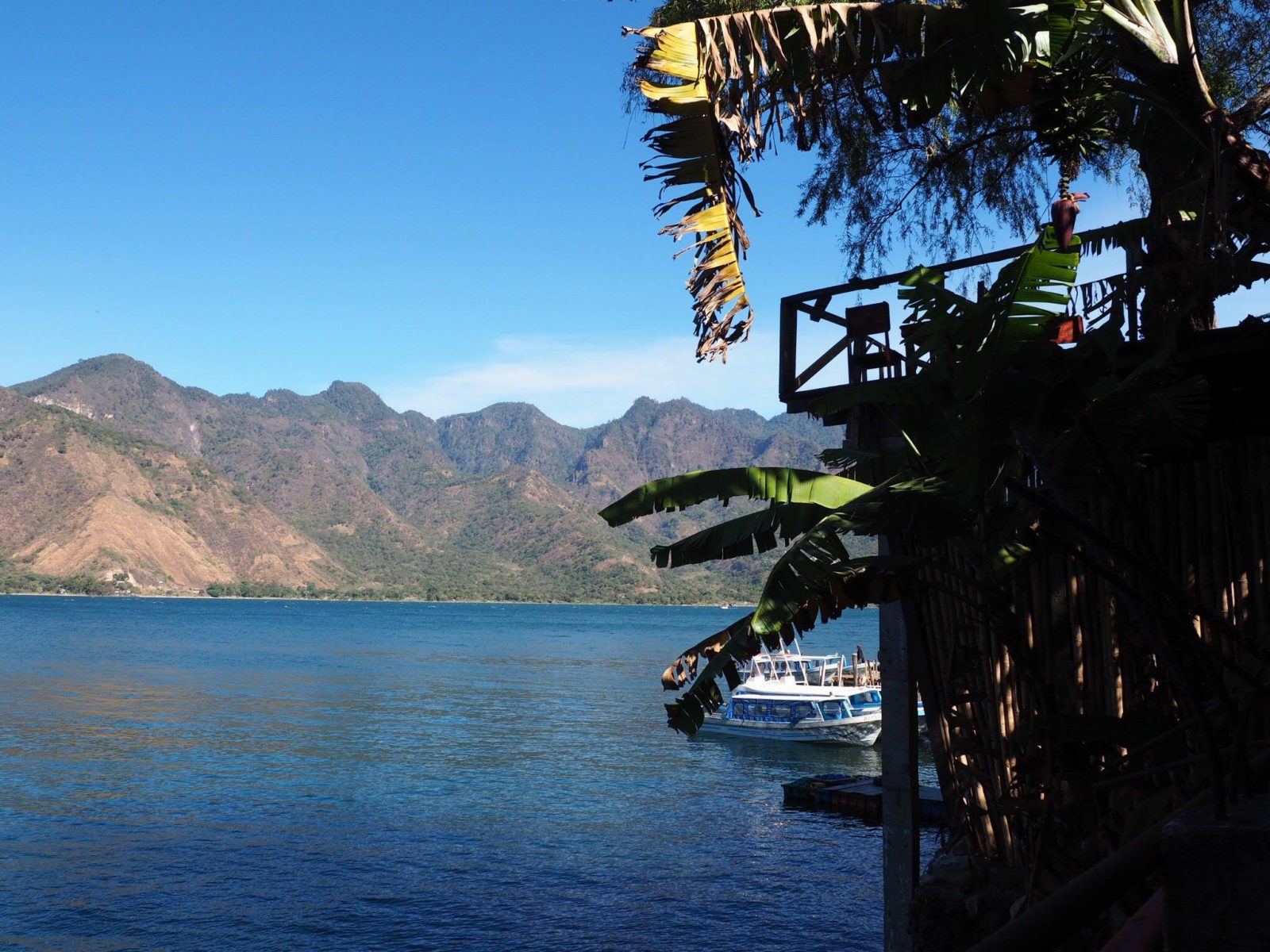 1. Get a drink and stare out across the Lake Atitlan at Shanti Shanti
While I was in San Pedro most of my afternoons were spent here staring out across Lake Atitlan whilst sipping Mojitos and trying to work. It's the perfect spot to chill out and plan what you are going to do next.
Ok so confession time, I didn't actually do this. I know I should have but to be honest, I was having such a nice time and I had heard so many mixed things that I decided to give it a miss. But I did do plenty of research and spoke to a lot of people who did it so here's what you need to know if you want to do it. Leave early, I'm talking 4 am if you want to watch the sunrise or 6 am at the latest if you want to get up there before the clouds move it.
You need to pack warm clothes and plenty of snacks and water. It's warm for the first part, once you get about halfway up it will become really cold so be prepared, I'm talking woolly hat, coat and gloves cold. You don't need a guide don't bother booking through a tour agent. Get a tuk-tuk and ask them to drop you off at the foot of the volcano. You will then need to pay the 100Q entrance fee and the guide will direct you to the path. Apparently, the path is very clear and its well maintained. The walk is hard and it's all uphill. It will take between 2.5-4 hours depending on your fitness levels.
2022 UPDATE: check with locals about this as when I was last there, there had been some issues and the path was closed. You may need a guide for safety reasons.
3. Hike Indian's Nose and watch the sunrise
If like me you decide that a 2.5-4 hour grueling uphill hike isn't for you, but you want to see a sunrise over Lake Atitlan then hiking Indian Nose is the hike for you.
It does involve a really early start and a pretty steep 45 min hike but its totally worth it. I wrote a whole post about it I loved it so much. The best thing about it is that you get a stunning view of all 8 volcanoes. The morning I went up there I was even lucky enough to catch Fuego erupting!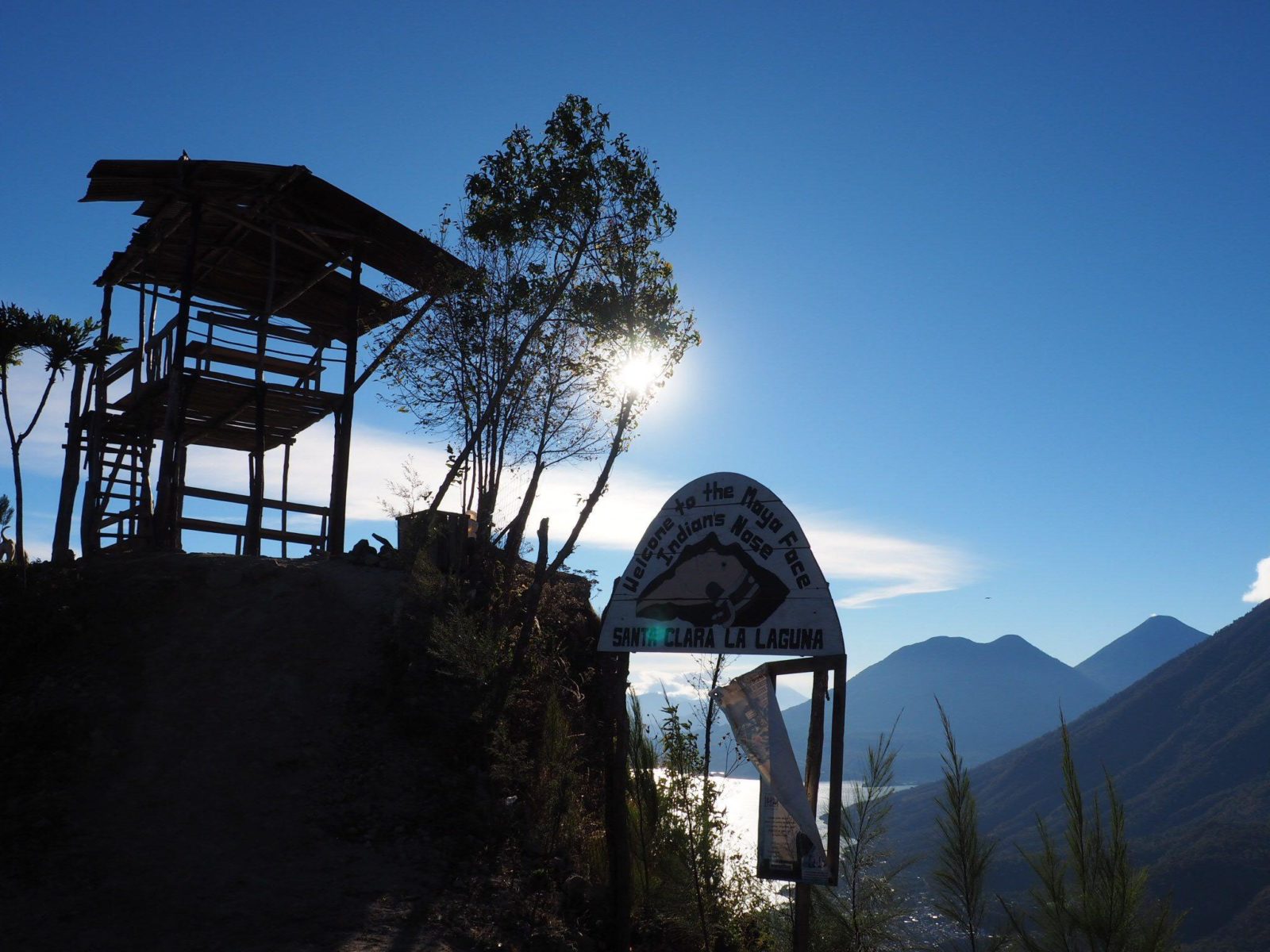 You need to let them know 1 hour before you want to go in so they can make sure they are warm for you. If you have done one of the local hikes then this is the perfect way to recover and ease your tired muscles.
5. Take Spanish Lessons in San Pedro
This should probably be the number one thing to do as learning Spanish is what brings most people to San Pedro in the first place. There are so many Spanish schools in San Pedro dotted around the village you can take your pick! If you can make sure you book ahead though as all of the schools were fully booked the week I was there! I studied at The Cooperativa school in San Pedro, and you can read all about my experience here and also about the things you need to consider before booking an intensive Spanish course here.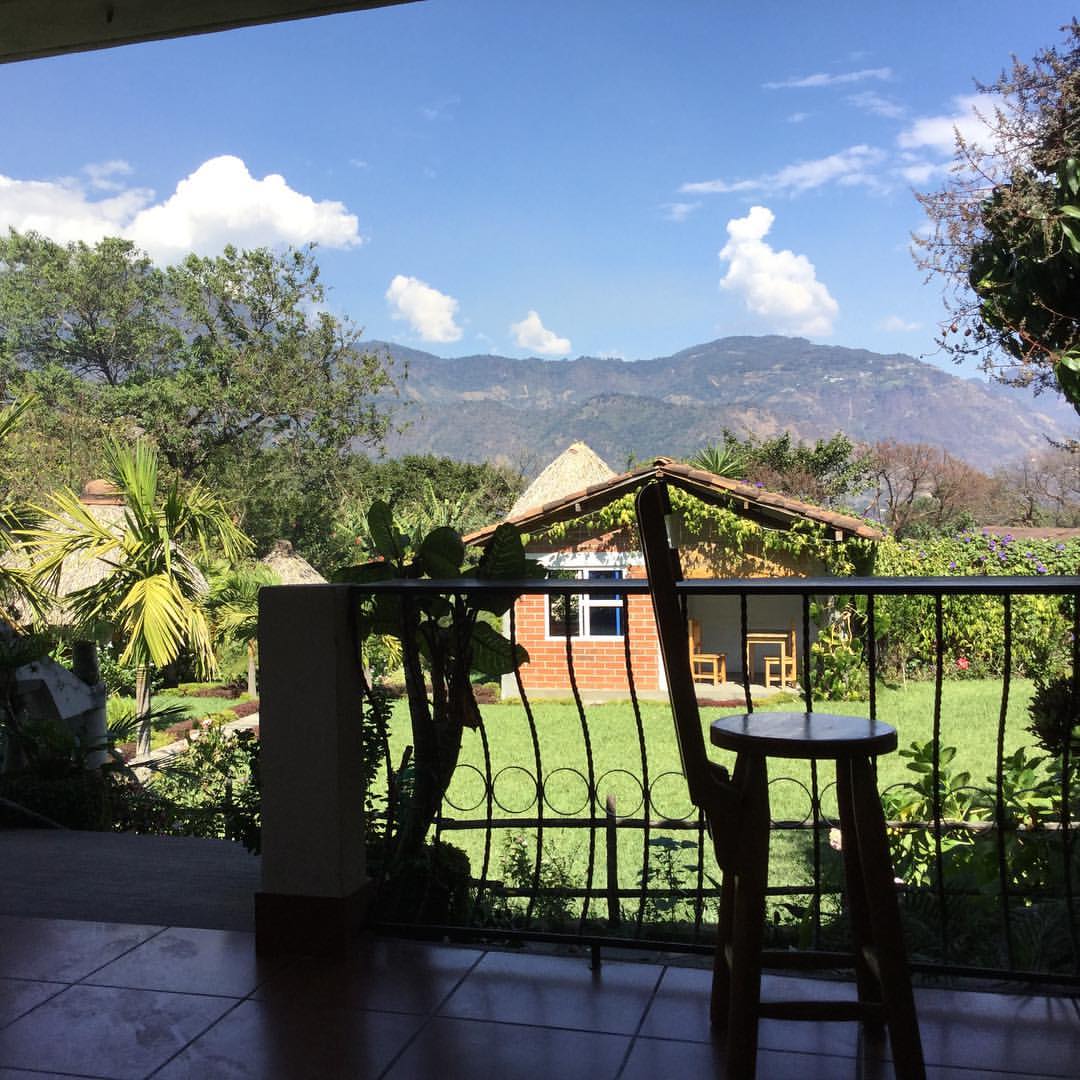 6. Learn traditional Guatemalan weaving with a local woman
The best place to learn to weave, or learn about weaving in the traditional Mayan way is at one of the many women's weaving cooperatives in San Juan. They will show you around their working environment, give you a demonstration and you will get to have a try yourself. If you want to make something yourself be warned it will take many hours! I did want to make something and I opted to take a class with Isobel at Solar Pools. It took me the best part of 2 days to make a scarf, it is my most treasured possession right now and has given me a whole new appreciation for weaving and just want goes into hand making all of the goods tourists are haggling over at the markets!
7. Take a cooking class in San Pedro
I love to learn to cook the traditional dishes from each country I visit. I think it's a great way to learn more about a culture. There is a great cooking school in San Pedro offering day and week-long courses that teach you to cook traditional Guatemalan dishes in the traditional way.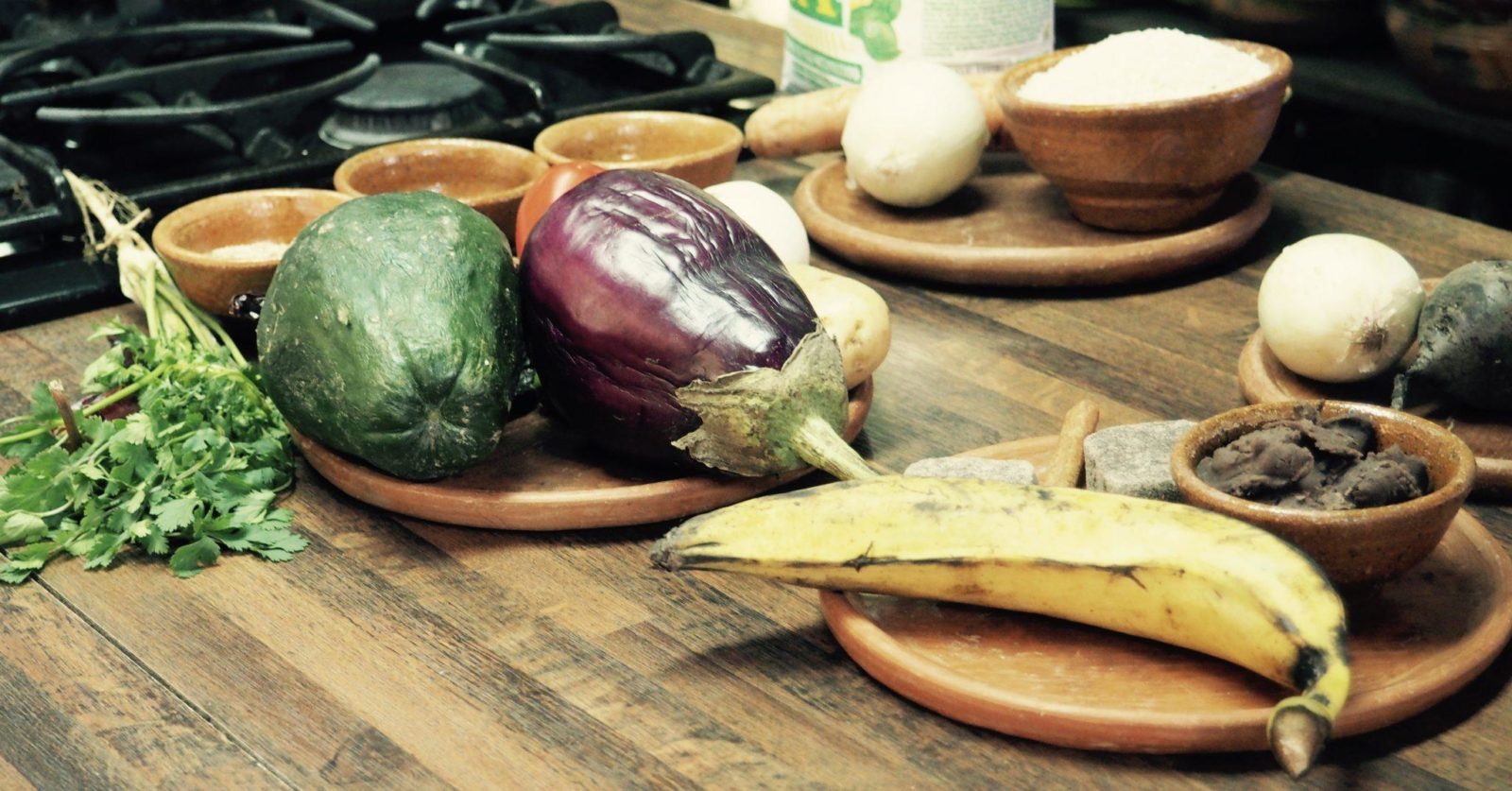 8. Explore the villages around Lake Atitlan
If you are basing yourself in San Pedro for a while then make sure you take some day trips to the other villages around the lake. Or alternatively, work your way around the lake stopping for a night or two at each village. The ones I would recommend are:
San Marcos Lake Atitlan
You can't visit Lake Atitlan without stopping off at this hippy mecca. If it's spiritual healing you are after you are in the right place. Choose from Yoga, Reiki, massage, flower healing and chanting to name but a few. Or if you are feeling like getting the real San Marcos experience at 12:30 every day there is a Caco ceremony at a guy called Keith's house. It lasts for 6 hours! But if you are interested in energy healing or fancy trying something different then this is for you. Cost is 200Q if it's your first time. To find Keith's house just ask a local and they will direct you. Read my full post on San Marcos here.
If you came to San Pedro via Panajachel then you might have already visited. If not I'd recommend an overnight stay there so you can see the sunset. Panajachel is the ideal place to see the sun setting on the lake as you have views across the water of the volcanos. It also has a great market and some really nice places to eat. If you go there make sure you pop into Crossroads Cafe for a coffee with Mike. If you want to go to Chichicastenango Market this is the best place to leave from. I wrote a post about that here.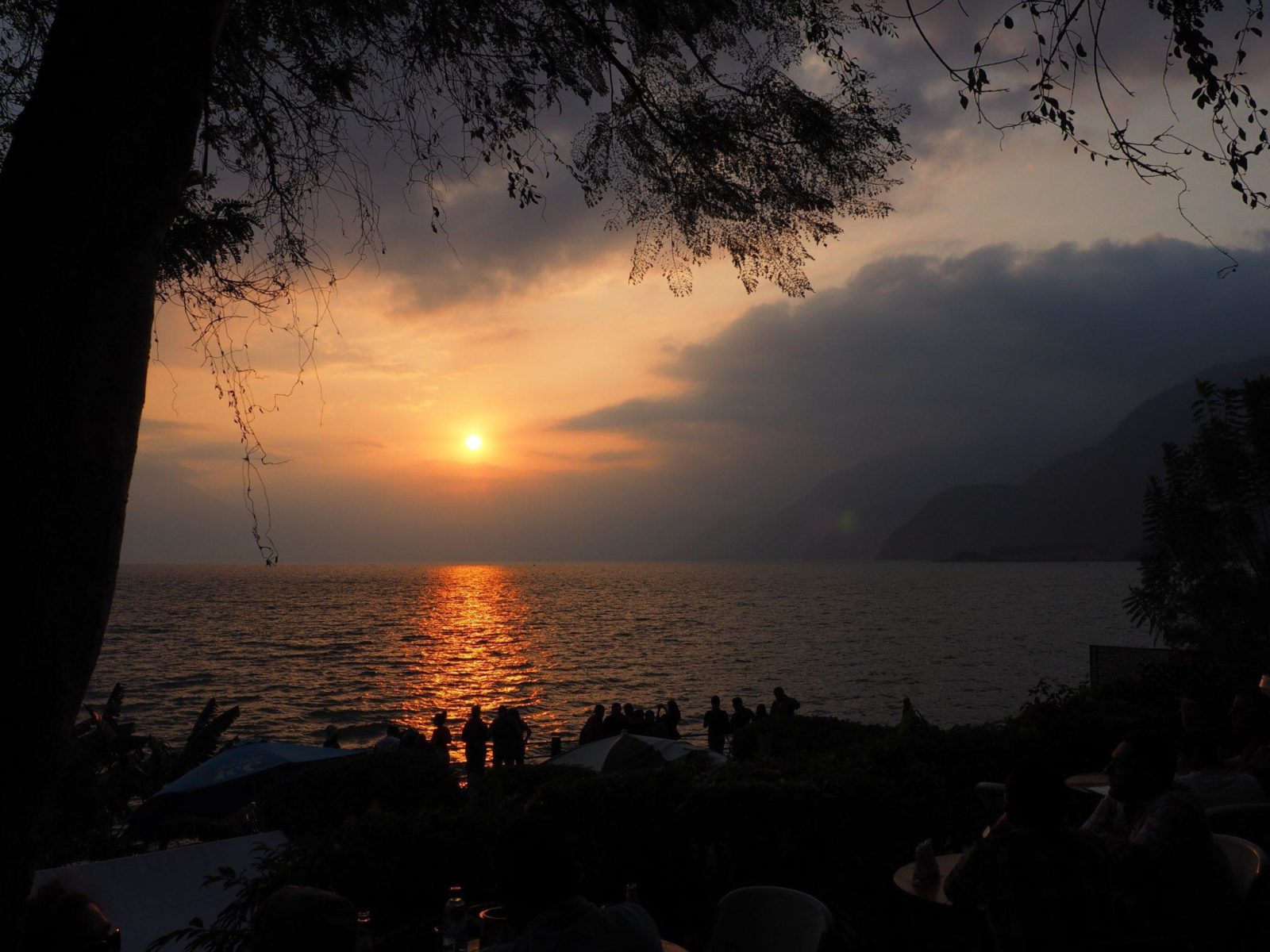 9. Go Kayaking on Lake Atitlan
This was possibly one of my favorite things to do in San Pedro (after Hiking to Indian Nose). Make sure you go in the morning as in the afternoon the wind can make the water pretty choppy.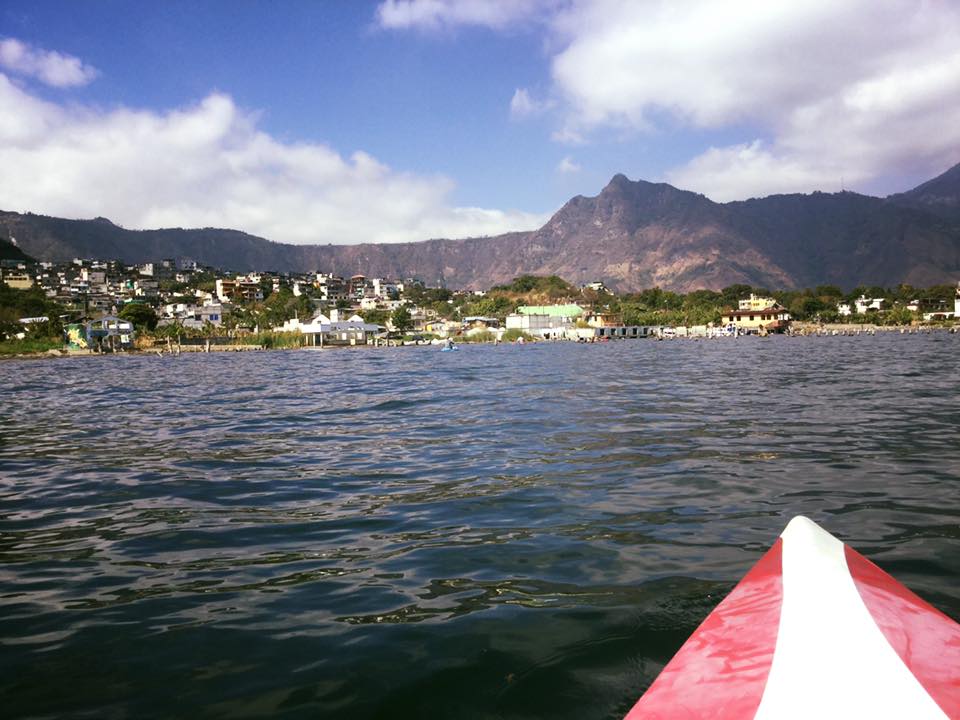 10. Eat the best Falafel outside of Israel (well the best falafal in Guatemala anyway)
I know this sounds crazy BUT San Pedro Guatemala has the best falafel outside of Israel. There is a place called Ha-Falafel and if you are in San Pedro you really need to eat there. The staff are great and it will set you back 25Q.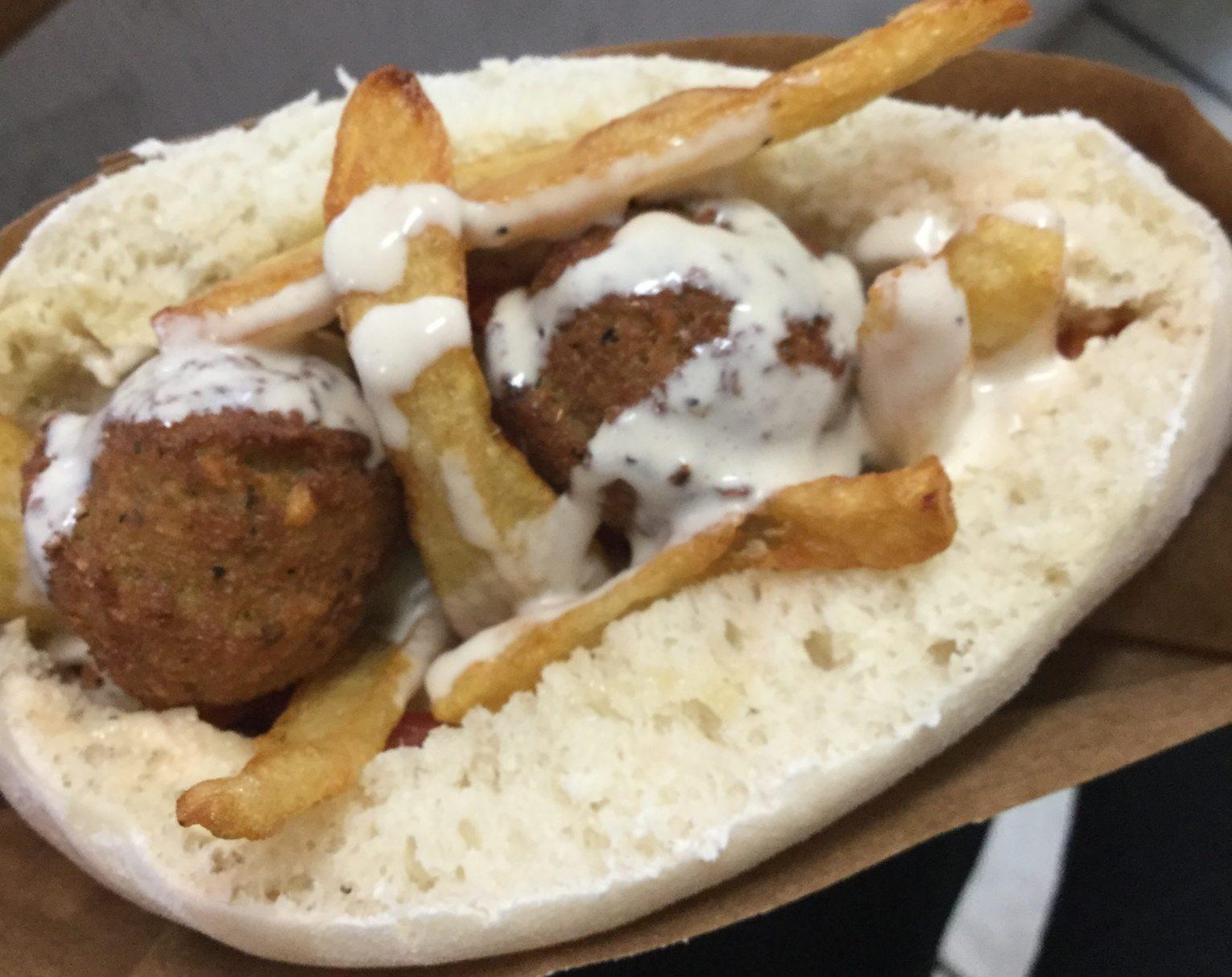 11. Admire the Street Art around San Perdro
San Pedro and a few of the other villages around the lake have some of the most incredible street art I have ever seen. So get lost in its windy streets and don't forget your camera!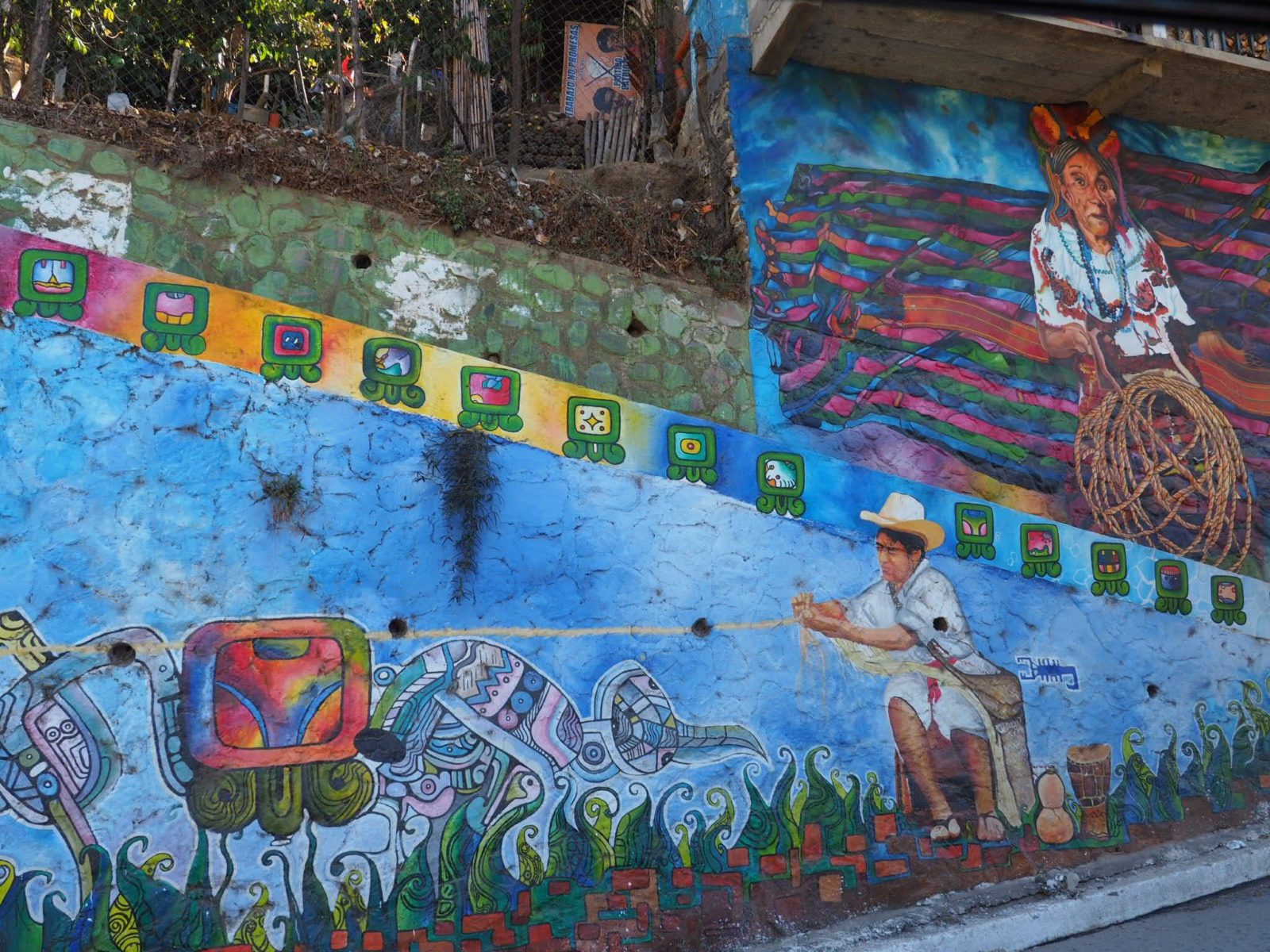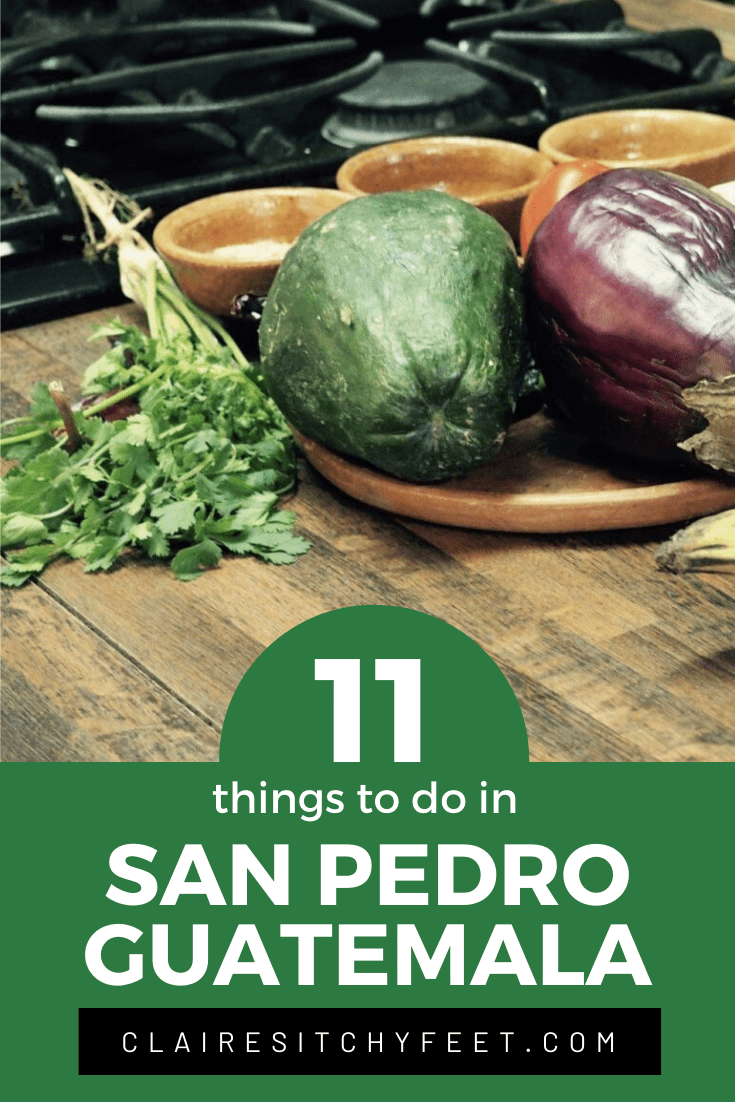 Final Thoughts
The only company I recommend for booking transport and tours in Guatemala (other than the individuals and companies I have named) is GuateGo. They are a Guatemalan-owned company that has painstakingly brought together all of the transport and tour options in one easy-to-use website. You can book transport in Guatemala with them here and Guatemalan tours with them here.

This post was proofread by Grammarly