Backpacking in Central America? Getting a bus from Tikal to Tulum isn't so straightforward. Mexico is an obvious next stop for many visiting Tikal if they decide to skip Belize. In this post, I'm going to go through the best way to travel from Guatemala to Mexico. But more specifically how to get from Flores to Tulum (or anywhere in the Yucatan peninsular).
Did You Get Travel Insurance Yet?

The Insurance companies I recommend are Hey Mondo, Safety Wing, and Travel Insurance Master

Hey Mondo is great if you are looking for a great value flexible policy. They offer single-trip cover, annual multi-trip cover, and long-term travel cover. Safety Wing is great value, with monthly coverage starting at $39. It's super easy to use, and it just renews each month. I currently use them as they offer me free cover for my son as part of my policy. I also use Travel Insurance Master for short trips.

Read my full travel insurance post here, where I go into detail about all companies.
Why you can't book a bus directly from Tikal to Tulum
Because of Mexican regulations, it is only possible to take the bus from Flores to Chetumal, just across the Mexican border. From there you can easily get a bus to anywhere in Mexico, including Tulum. There are several ways to get from Tikal to Tulum but they all involve buying multiple bus tickets. I am going to go through all of your options to get from Tikal to Tulum, or Tulum to Tikal, by bus. Plus I have some links where you can buy the tickets online if you prefer to pre-book the bus from Tikal to Tulum.
Quick Tip: I highly recommend booking all of your Mexico transportation with GottoGo. You can search for buses, shuttles, ferries, and Flights on their website. What I love most about them is their customer service. I know these guys personally from living in Guatemala, and they look after their customers.

If anything happens and you get delayed and miss your bus, you can just call them, and they are always there to help. If you book through them, you will pay a little more than booking in person at the bus station. But it's worth it for the ease and security. Click here to search for transportation in Mexico.
Take the bus to Mexico from Flores rather than directly from Tikal
If you are visiting Tikal you will need to get to Flores ideally as that's where all of the big buses pick up from. Unless of course, you want to take the public bus (more on that later). As I have already mentioned you will not be able to get a bus directly from Flores to Tulum. Instead, you will need to get the bus to Chetumal just over the Mexican border, and then change buses (or take a taxi) to Tulum.
The cheapest way to get from Tikal to Tulum
If you are coming directly from Tikal ask the shuttle driver to drop you off where you can get the public bus to Belize.
It's about half the way back towards Flores and it should cost you 25Q.
Once there you will need to take the bus across the border all the way to Belize City if you can. If not get off the bus at the border, then on the other side ask for directions for the public bus to Belize city.
Once you arrive in Belize City you want to get to the ADO bus stop and take a bus to Chetumal in Mexico. From Chetumal, you can change bus and take one to Tulum, Playa Del Carmen or Cancun. You will be able to buy one ticket all the way through to your final destination.
Top Tip: You can book an ADO bus online, I wouldn't bother as their website has a mind of it's own! Oh the hours I've wasted! Although if you can figure it out you will save money buying in advance. Be warned leave plenty of time thouhg as the busses are always late due to hold ups at the borders.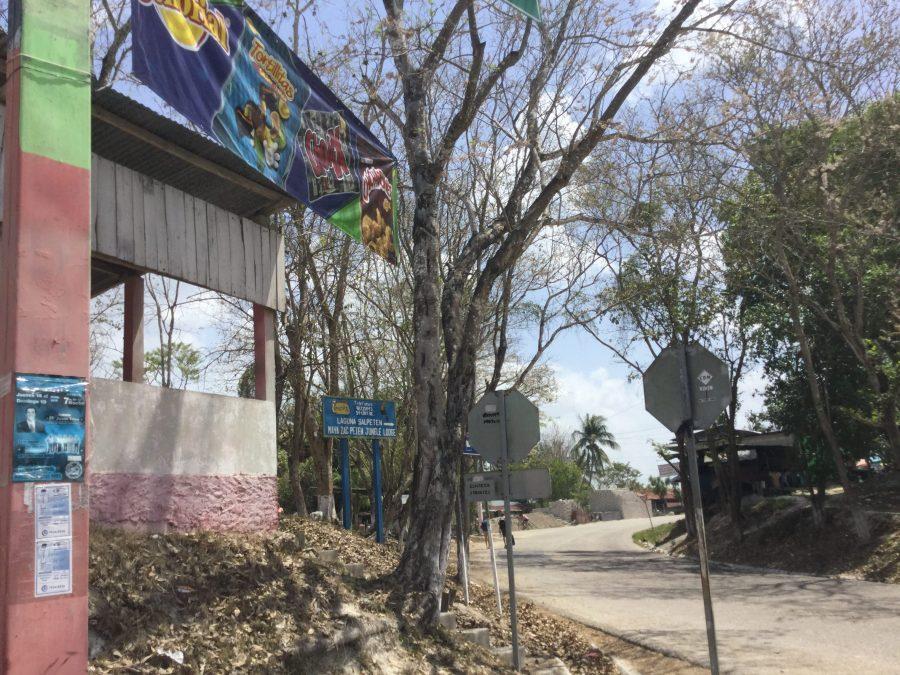 The cheapest way to get from Flores to Tulum
As above but you will need to ask a tuk-tuk driver to take you to the bus station to catch a bus to Belize. It will only cost you 5Q and it's worth it as there are two bus stations, you don't want to end up at the wrong one. The driver will point you in the right direction.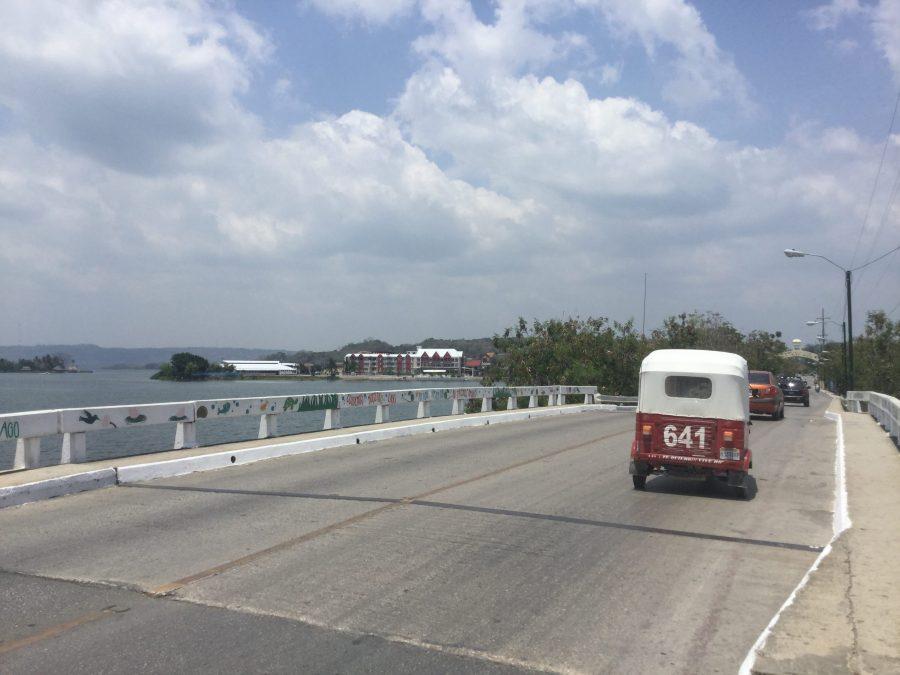 I'm not sure of the cost of the bus to Belize, or from Belize to Tulum, as I didn't do this myself. I don't think there was much price difference though and the first part of the journey won't be very comfortable, for that reason I recommend one of the other options.
The Tourist Way – Take a tourist bus from Flores to Chetumal
There are two main 'tourist' buses that run services from Flores to Chetumal. San Juan or Marlin. After doing a lot of research and taking advice from the travel agent I decided to pay the extra 15Q (just over $1) to go with Marlin. San Juan has a pretty bad reputation, their buses are uncomfortable and don't always have AC. For my extra 15Q, I had a big coach (with 2 seats to myself), AC and WIFI yea that's right WIFI ON THE COACH. I was in heaven after my other two hellish bus rides that week.
Top Tip: I book all of my transport in Guatemala through GuateGo as it can all be booked online. They are Guatemalan-owned and completely trustworthy. Although you will pay more using this service than you will if you book on the ground in Flores, so if you are watching the $$ then this isn't the cheapest option. You can book through Guatego here.
Another Top Tip: To save stress and hassle late at night in Chetumal, I would actually take the bus from Flores to Belize City. Then once you get to Belize City head over to the ADO bus station and travel from Belize to Tulum, Playa Del Carmen, or Cancun. If you don't do this you are going to have to find your own way across Chetumal in a taxi to find the ADO bus station at night. Having done this trip and traveled extensively with ADO in Mexico I would strongly advise this option.

My experience with Marlin
If you book a Marlin bus in the morning you will be picked up in a shuttle (coaches can't access the island as the streets are too narrow. They bring you to their office where you get complimentary Tea, Coffee, fruit, and toast while you fill out immigration forms and wait for the others to be picked up. There is also a small shop next door where you can grab any snacks and drinks you might need.
Crossing over the Guatemalan Belize Border in a bus
When you get to the border you will need to exit the bus with all of your belongings and pass through immigration. Once you have got your Guatemalan exit stamp you will need to walk across the border and join the queue to enter into Belize. The bus will be waiting for you on the other side.
We went straight through to Belize City and then changed bus in a car park. This was the only stop and it was quick. Some of the people on the bus spoke to the driver and quickly ran off in search of food, but I couldn't see anywhere close by.
Crossing over The Belize Mexico Border on a bus
When you get to the Belize/ Mexico border you will need to exit the coach again. This time you can leave your bags. You will have to pay an exit fee of $30 Belize Dollars or around $17 USD. the coach will then pick you back up and drive you across the border over to the Mexican border control. Once you pass through passport control you will need to pick up your luggage and go through a scanner. You will then have to wait until everyone on the bus has been cleared and they have checked the bus before you can all go back on.
Getting from Chetumal to Tulum
Once you arrive at the bus station where you will be greeted by an ice-cold beer. Honestly go with this company they are amazing: Coffee, toast, wifi, and beer! It's a backpacker's dream! If you didn't arrive in Chetumal on an ADO bus you will have two options here, either take a second bus or a taxi
Taking the ADO Bus from Chetumal to Tulum
The bus from Chetumal to Tulum is operated by a different company ADO who have their own bus stop. To get to that bus stop you will need to get a taxi across town. This will cost around $5.
Taking a Taxi from Chetumal to Tulum
At the Mexican border, the bus driver tried to dissuade us from taking the ADO bus to Tulum and instead told us to get a taxi. I think there is some rivalry there as their routes overlap. If there are 4 people it's worth doing, as it is easier and the cost isn't much different. Lucky for me there were 3 other brits on the coach who I had gotten chatting too who were also heading to Tulum. So I was able to hop in with them. It cost us 200psc each. For a 3 hour journey, I thought that was pretty reasonable! He stopped twice on the way so we could by food and beer and took us directly to our hotels. This would only work if there were 4 of you though unless you had a spare 800 psc.
The Money is no Object Way
Simple, get a flight! You can fly from Flores to Cancun. Then take an ADO coach there.
Need Somewhere to Stay in Tulum?

I wrote a guide to the Top Boutique Hotels in Tulum, Where to Stay in Tulum, and The Best Hostels in Tulum, Mexico.

Here are my picks:

Top Budget Pick: Chill Inn
Top Boutique Pick: Elements Tulum Boutique Hotel
Top Resort: Nah Uxibal Villa and Casitas
Top Luxury Pick: Nomade Tulum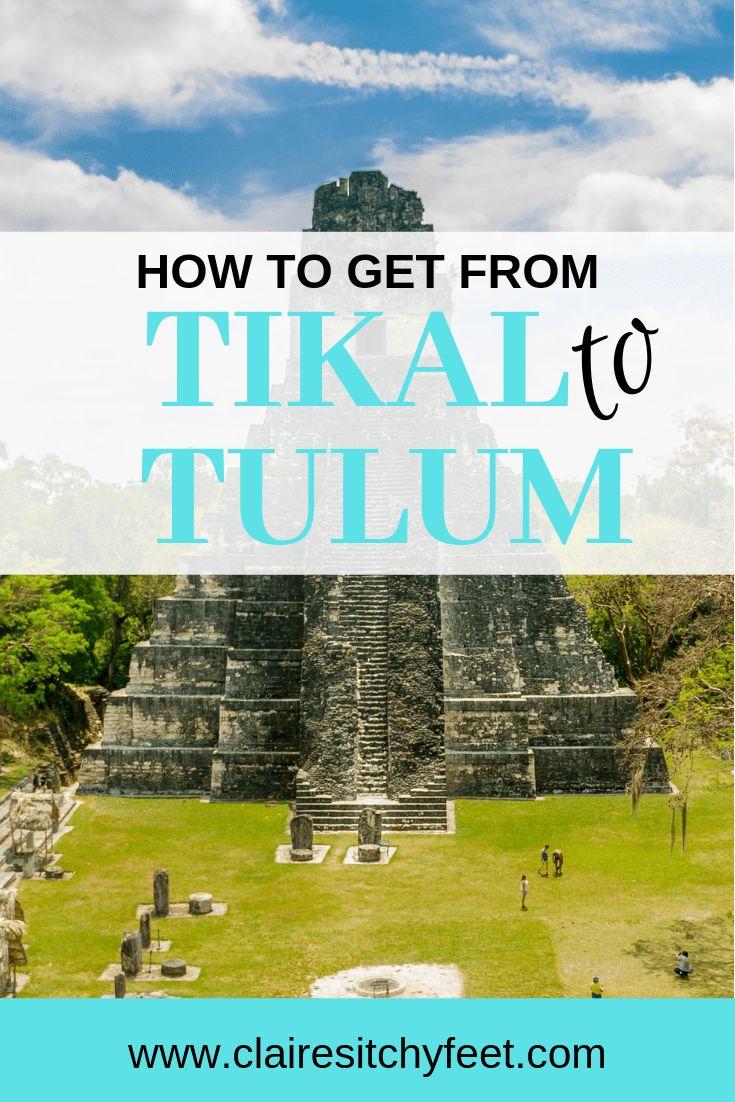 This post was proofread by Grammarly