If you are planning a trip to Colombia it just wouldn't be complete without a trip to the Caribbean coast. Depending on how much time you have to spare if you only have 2 weeks in Colombia then here is how you could spend it.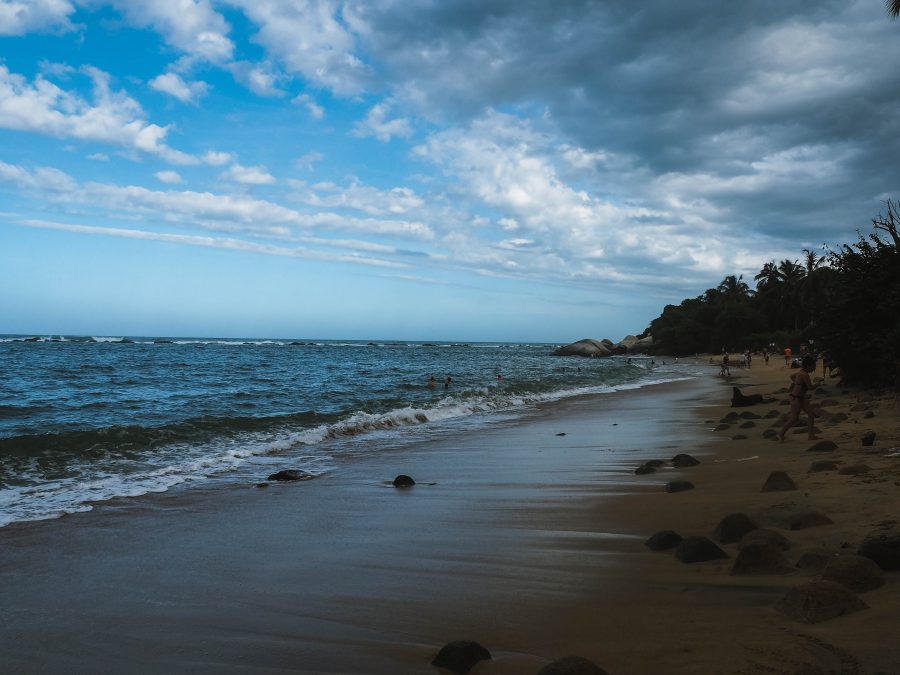 Day 1-2 Cartagena
1-2 days here was enough for me to explore the old town and soak in the colonial vibes. Plus if you are planning on returning here to catch a flight or bus to your next place you can always extend your stay if you want to!
Day 3-4 Santa Marta
I preferred Santa Marta to Cartagena. As beautiful as Cartagena is it is the most expensive place I've been to in Colombia and has a very different more touristy vibe. It is the best place to buy anything you need for the best prices just in case you forgot anything. There are also some great beaches, museums and neighboring villages to explore.

Day 6 Taganga
I haven't written a full guide to Taganga as although I went there three times I don't feel like I got to know the place enough to write a full guide. I have written about it in my Santa Marta Guide though and here are my accommodation recommendations:
Day 7-9 Parque Tayrona
You can't visit the Caribbean Coast and not visit Parque Tayrona. If you have time I recommend staying for 3 nights. If the thought of camping for 3 nights makes you break out in a cold sweat then stay less time of book an eco pods. Although, they are on the expensive side!
For my guide to Parque Tayrona including accommodation, recommendations click here.
Day 10-11 Minca
Many people say just stay there for a day, but if you have the time stay longer. It's cooler than the rest of the coast and I enjoyed escaping the heat of the beach for a few nights. There are coffee farms and waterfalls to explore so you won't get bored! It actually reminded me a little of Guatemala which is probably why I loved it so much.
Day 12 – 13 Palomino
If you prefer a less crowded beach and more laid back beach vibes then Palomino is likely going to be somewhere you won't want to leave! I would stay for at least 2 days here chilling on the beach and tubbing on the river!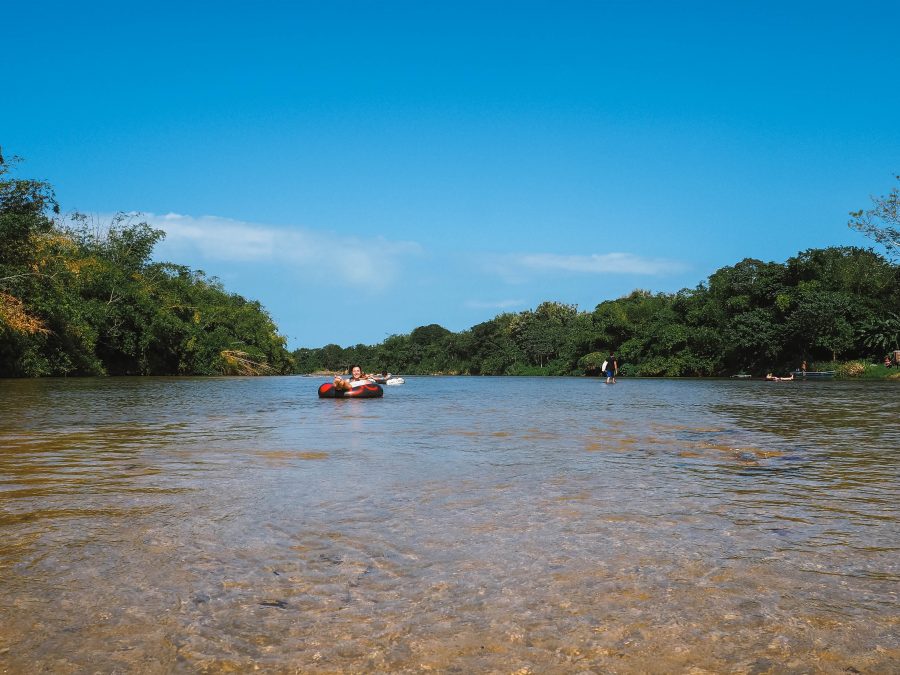 Day 14 Return to Cartagena/ Santa Marta
I hope this is helpful if you are backpacking in Colombia be sure to check out my other guides! Also, you can follow my 1-week or 3-week Itineraries for the Caribbean coast.
Colombia is the most amazing country and there is so much more to it than you may think. Take a read of these 24 interesting facts about Colombia to learn more.
If you need help getting to your next destination take a read of my Colombia transport guides:
How to get from Medellín to Cartagena
How to get from Bogotá to Medellín on the bus or plane
How to travel from Medellín to Santa Marta
How to get from El Dorado airport in Bogota to La Candelaria
Using Public Transport in Medellin
This post was proofread by Grammarly
Are you ready to book your trip?  To help you get the best deals and service here are the companies that I personally use to book all of my travel online. I always shop around before booking anything, but these are my tried and tested starting places.