Are you looking for the best things to do in Guatemala? Then look no further in this guide I'm going to share with you my top 5 tours to take in Guatemala. Guatemala is a country full of adventure and there are a few tours that you really shouldn't miss.
I'm not always an advocate of an organized tour, I normally prefer to do it myself, but sometimes you just have to pay the cash and go with the masses. So here is my guide to the best things to do in Guatemala.
Did You Get Travel Insurance Yet?
If 2020 taught us anything, it's that you need to be prepared for anything! Travel insurance has always been high my list of things to get before I travel but now more than ever its at the top of my list.

I'm pretty sure we have all had travel plans messed up because of COVID and not all insurers covered this. So when looking for travel insurance it's important to check it covers travel disruption due to COVID-19, Hey Mondo, Passport Nomads, Safety Wing, and Travel Insurance Master all provide cover for this.

Hey Mondo is great if you are looking for a great value flexible policy. They offer single trip cover, annual multi trip cover, and long term travel cover. You even have the option to start the cover when you are already on your trip, although you won't be covered for the first 72 hours. For me my favourite feature is their app which offers you a 24/7 Dr chat and the ability to file a claim direct in the app.

Passport Nomads provides the most comprehensive cover for Digital Nomads. The game changer with them is that you have a red card and if you find yourself in need of medical care you just contact them and they will pre load your card with the funds to cover your treatment, meaning you won't need to pay out of pocket and then put in a claim later.

Safety Wing is great value with monthly cover starting at $39. It's super easy to use and it just renews each month. They have an excess of $250 and it's simple to make a claim through their website. I currently use them as they offer me free cover for my son as part of my policy and I like that it renews on a monthly basis, so I don't have to pay out a big lump sum up front.

I also use Travel Insurance Master for some short vacation type trips.

If you are doing shorter trips or an extended backpacking trip then Hey Mondo or Travel Insurance Master are the best option. If you are a digital nomad or planning travel of at least 6 months then go for Passport Nomads or SafetyWing.
What Are The Best Things To Do In Guatemala?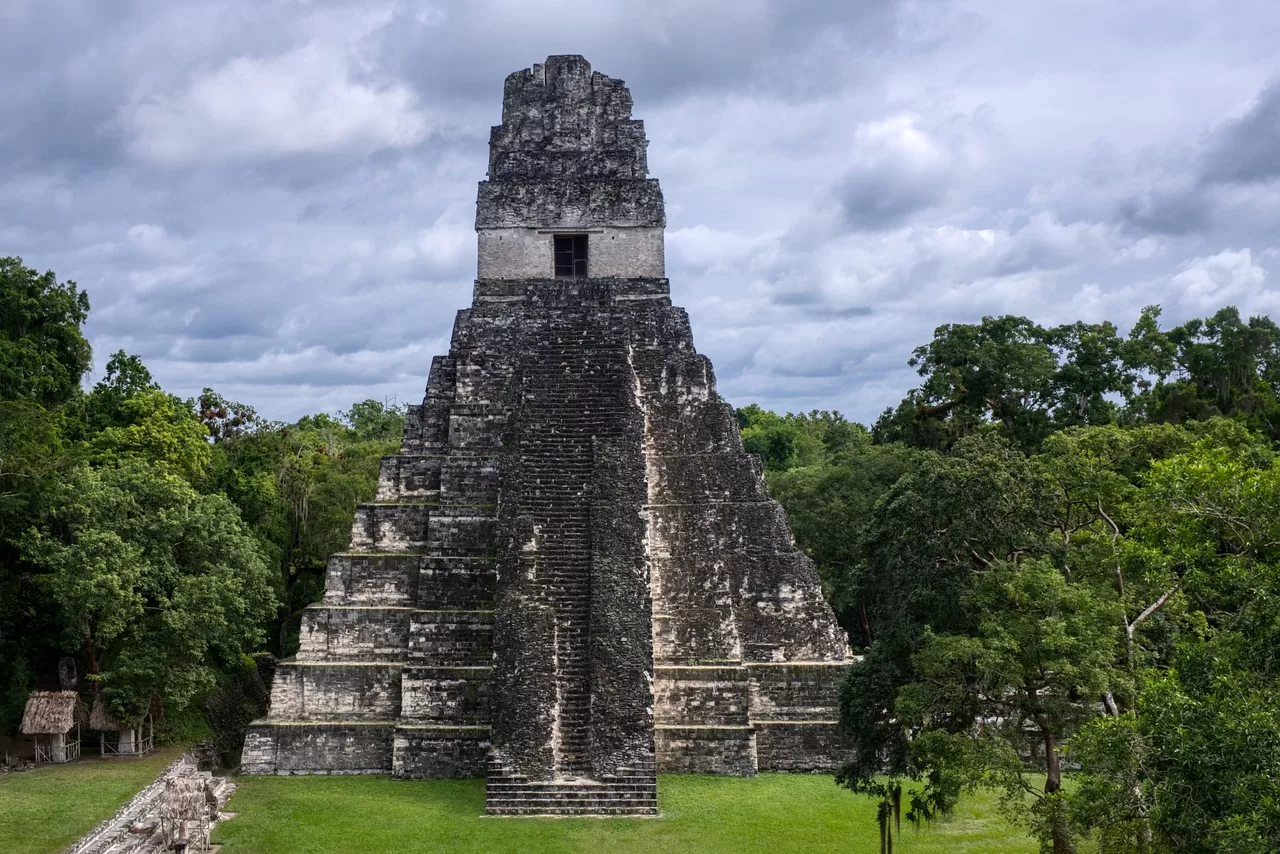 Hike Acatenango in Guatemala
If you are looking for the ultimate adventure in Guatemala and you are in good health this is the tour for you. Hiking Acatenango in Guatemala is physically and mentally difficult but, it is so worth it. If you are really looking to push your physical limitations and go one step further then add a hike to Volcan Fuego on to your Acatenango tour. Because the hike to Fuego in Guatemala is difficult not many tour operators do it. The only tour company in Guatemala I would trust is OX Expeditions. You can read about my experience hiking Acatenango and Fuego here.
While it is possible to hike Volcano Acatenango alone, I really wouldn't recommend it. Hiking Acatenango is no joke, 6 people died up there the weekend before I arrived back in 2017, it's a serious hike and not to be underestimated. That said, it is at the top of my best things to do in Guatemala if you love adventure.
Hike Pacaya Volcano in Guatemala
If a hike to Acatenango is a bit much for you (don't worry it's a bit much for most people) a day trip to Pacaya volcano is a great option. This is one of the best things to do in Guatemala that is family-friendly. You can choose to take a day trip to Pacaya or an overnight camping trip (lots of fun). Volcan Pacaya is an easy 1-hour walk up the volcano. However, if even that is a bit much for you, there is an option to ride a horse up there. You are not allowed to hike Pacaya without a guide so it's not possible to do it alone. You can read about my experience hiking Pacaya here. The company I recommend going to Pacaya volcano with is Heart of Travel, click here for more information about booking a Pacaya hike.
Take a Tour to Indian Nose in Lake Atitlan
Now this one involves a very early morning start, I'm talking 4 am. But it really is worth it. You will hike up in the dark and then get to watch the sunrise from Indians Nose over Lake Atitlan.
If you get lucky (like me) you might even get to see Volcan Fuego erupting in the distance. Although you could do this alone, practically it would be very difficult to get to the trailhead at this hour in the morning without transport.
In fact, I'm not sure you could even find the trailhead without a guide in the dark. Any tour company around the lake can take you to Indians Nose for around 100Q but I recommend paying extra and doing the tour with a guy called Matt. You can read about my experience hiking Indian Nose and how to get hold of Matt here. Don't let the early morning start put you off it is one of the best tours in Guatemala I did and you soon forget the time when you see the sunrise over the chain of volcanos!
Take a Guided Tour of Semuc Champey
I really didn't want to do this tour, even though many people told me it is one of the best things to do in Guatemala. I just wanted to go and see Semuc for myself and chill without being dragged around on a guided tour. But my friend who had been working there for a few weeks convinced me to do it, and I'm so glad I did! It is well worth spending the money to do the tour of Semuc Champey. Without doing the tour I wouldn't have been able to go into the caves or find the waterfall or big swing. You can read more about my experience on the Semuc Champey tour here.
Take a Guided Tour of Tikal Ruins
Oh, Tikal! We didn't get on very well… Mostly because I was being tight and didn't want to pay the money for the tour of Tikal ruins. Unfortunately, this backfired and I had a bit of a nightmare there. So take my advice book a guided tour of Tikal. You will be transported there and back and get a guided tour of Tikal. And if you don't want to stay with the tour you can just head off on your own and meet them back at the transport later. You can take a read of my experience in Flores and Tikal here.
If you are in Antigua and want to take a Tikal tour from there I recommend booking a Tikal tour with Heart of Travel. You can choose if you want to fly or drive to Tikal. Click here to learn more about Heart of Travel and to book a tour with them.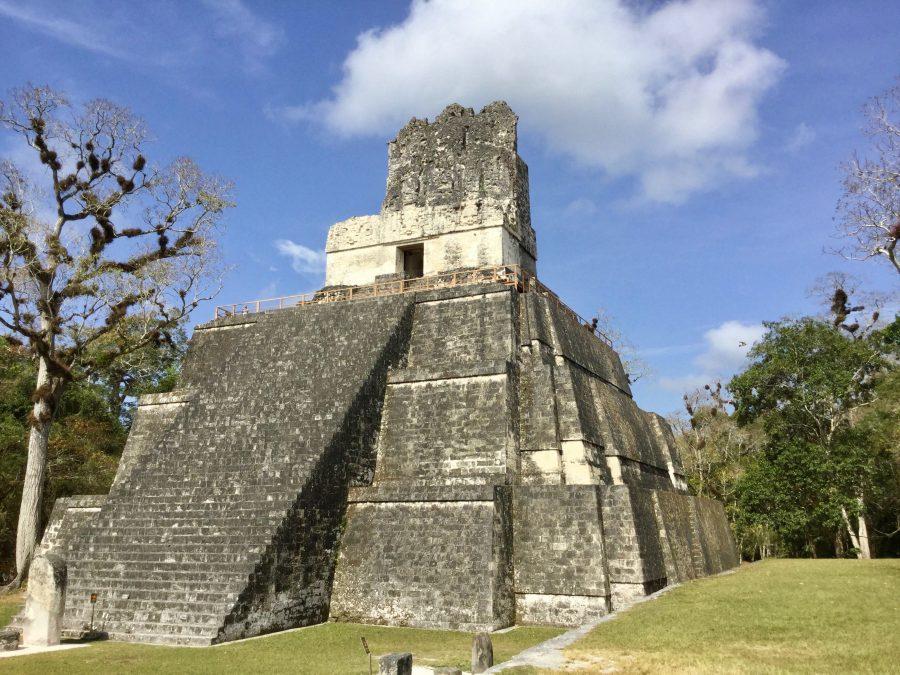 Final Thoughts On The Best Things To Do In Guatemala
Guatemala is full of fun things to do and adventures to be had. Many of the things you can do in Guatemala you can do without a guide like hiking Volcan San Pedro or visiting Chichicastenango. But you always have the option of booking a tour if you prefer.
The only company I recommend for booking transport and the best tours in Guatemala (other than the individuals and companies I have named) is GuateGo. They are a Guatemala owned company that has painstakingly brought together all of the transport and tour options in one easy-to-use website. You can book transport with them here and tours with them here.