Did someone say swimming with whale sharks in Playa del Carmen?
Yep, it's that time of year again here in the Riviera Maya, Whale Shark Season! Swimming with these gentle giants is hands down one of the best experiences of my life. If you have followed my travels for a while you will know that's quite a big statement coming from me. But it's true.
I did it for the first time last year while I was visiting Isla Holbox, although I never wrote about my experience there, I'll explain why a little later…
Whale shark tours Playa del Carmen – everything you need to know
It can be tricky to navigate with tour companies in hotels and hostels doing the hard sell on you and it is one tour you really do need to do your research on. So to help you out I have tried to include the key things in this post to help you have the best experience swimming with whale sharks in Mexico.
Can you swim with Whale Sharks in Playa del Carmen?
In a word, no. The Whale Sharks actually don't come to Playa del Carmen, they are off the coast of an island close to Cancun called Isla Mujeres. But you can easily take a Whale Shark tour from Playa del Carmen, or Tulum, you just have to go via road to Cancun where you will then take a boat.
It is also possible to do a Whale Shark tour from Isla Holbox, but that requires you to stay for at least 1 night on the island and it's a little more complicated… I'll write about that soon.
When is whale shark season Mexico 2019?
The official Whale Shark season dates are set by MRMP (Biosphere Reserve Management Program) and this year the dates of whale shark season are 15th of May untill 17th of September 2019. Now you may see other dates advertised, but these are dates set by tour companies. Most don't start running tours until June just in case the Whale Sharks are late arriving.
Where is the best place to swim with whale sharks in Mexico?
In the Riviera Maya you can swim with Whale Sharks in two locations:
Off the coast of Isla Holbox
Off the coast of Isla Mujeres
Unless you are planning to visit Holbox for a few days it isn't an option to do a Whale Shark tour from Playa del Carmen to Holbox, it is just too far away. The only option for a Whale Shark tour from Playa del Carmen is to visit Isla Mujeres as you can easily do it in a day.
You can also swim with whale sharks in Cabo San Lucas, La Paz, and Baja California from November through until mid-May each year.
Whale shark diving?
This is a question that many people ask, can you scuba dive with whale sharks. The answer is yes. But just not in Mexico. Here you will not be able to dive with them but you can swim.
Things to be aware of before swimming with whale sharks in Mexico
There are many things you need to be aware of before swimming with whale sharks. I have put a few bullet points below, but Kay Tours have done this amazing fact sheet you can download here for more information.
If you are in a scuba diver check out my guides to diving in Cozumel, Playa, and Tulum.
Choosing the right tour company
The Whale Sharks are a protected species, as are the waters they migrate to in Mexico. So one of the main reasons I didn't write about my Whale Shark experience on Holbox was that I just didn't know enough about the ethics of the whole thing to be about to recommend anyone to do the tour with. The company I did the tour with were ok, they did nothing wrong, but it could have been better.
I asked to borrow a GoPro to take some video and pictures as mine was broken – they ran out and didn't tell me until that morning so there was nothing I could do. So the guide told me he would take some for me and charge me $10 USD… This was the best shot he got.
I should have just burned the $10.
Feeling Rushed
Then on the tour itself, everything just felt so rushed. Now that is partly because of the rules in place to protect the Whale Sharks but some companies handle this better than others. We arrived late and there were already a lot of other boats there. We were then put in pairs and each pair gets 2 chances to snorkel with the Whale Sharks. The guide shouted now, I jumped in, swam for what felt like 10 seconds, and then told to get out.
Then we went to another crowded place and snorkeled while the captain made lunch. Now I don't mean to be negative, because the whole experience of getting to swim with a whale shark was unbelievable, and as I said before, it is one of the best things I've ever done. I just expected better service from the tour company.
Cost of a Whale Shark Tour
Whale Shark tours aren't cheap I paid around $120 USD which is on the cheaper side as I know of companies who charge $250 for the same group tour. Now I'm all for saving a few bucks, I'm much more of a hostel and public bus kinda gal, but if I could go back and do this again, I'd book the $250 tour.
Kay Tours Mexico
Fast forward to now and having lived in Mexico for some time now I can speak with much more authority when making recommendations. There is only one company that I recommend to book the Whale Shark tour from Playa del Carmen with and that is Kay Tours.
I know Kay personally. He is the guy rallying people to clean up the beaches in Playa, making huge steps to become a plastic-free company, and constantly speaking out against animal cruelty (namely swimming with dolphins and swimming with turtles in Akumal).
I also know the company well as I have worked with them and been on several tours of their tours. With them it is all in the detail – professional photos are included, as are snacks, and drinks. These guys even give you a blanket and cushion in the minibus!
Anyway, this isn't a sponsored post. I'm recommending them because I believe they are the best tour company in Playa del Carmen and I want more people to know about them.
Many companies give you one price and then like to add on extra for things like life jackets, wet suits, and photos. They don't do that…They are charging $220 USD to do the tour with ALL extras included. The professional photos/ videos they include are valued at $100 USD. It doesn't take a maths genius to see this is a pretty sweet deal!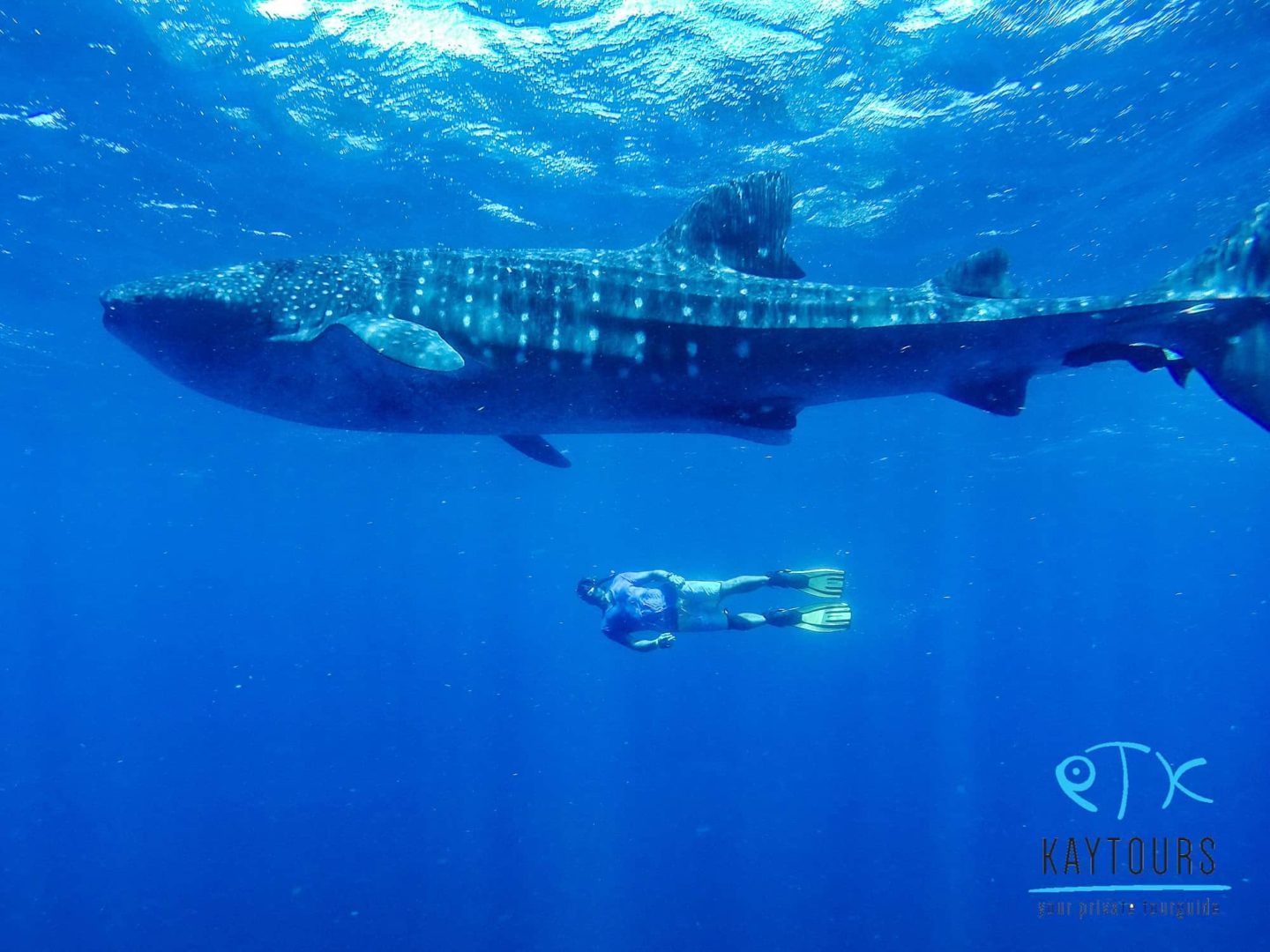 The Pictures
The best bit, for me, is the pictures. They will take pictures and videos of you so you don't need to and you can just enjoy the experience. Now, I know it's not all about the photos, it's the memories that are important. But I must admit I still feel a bit gutted about not having any photos and I would have gladly paid $100 USD for a photographer. You can check out an example of the photos you will get from kay Tours here.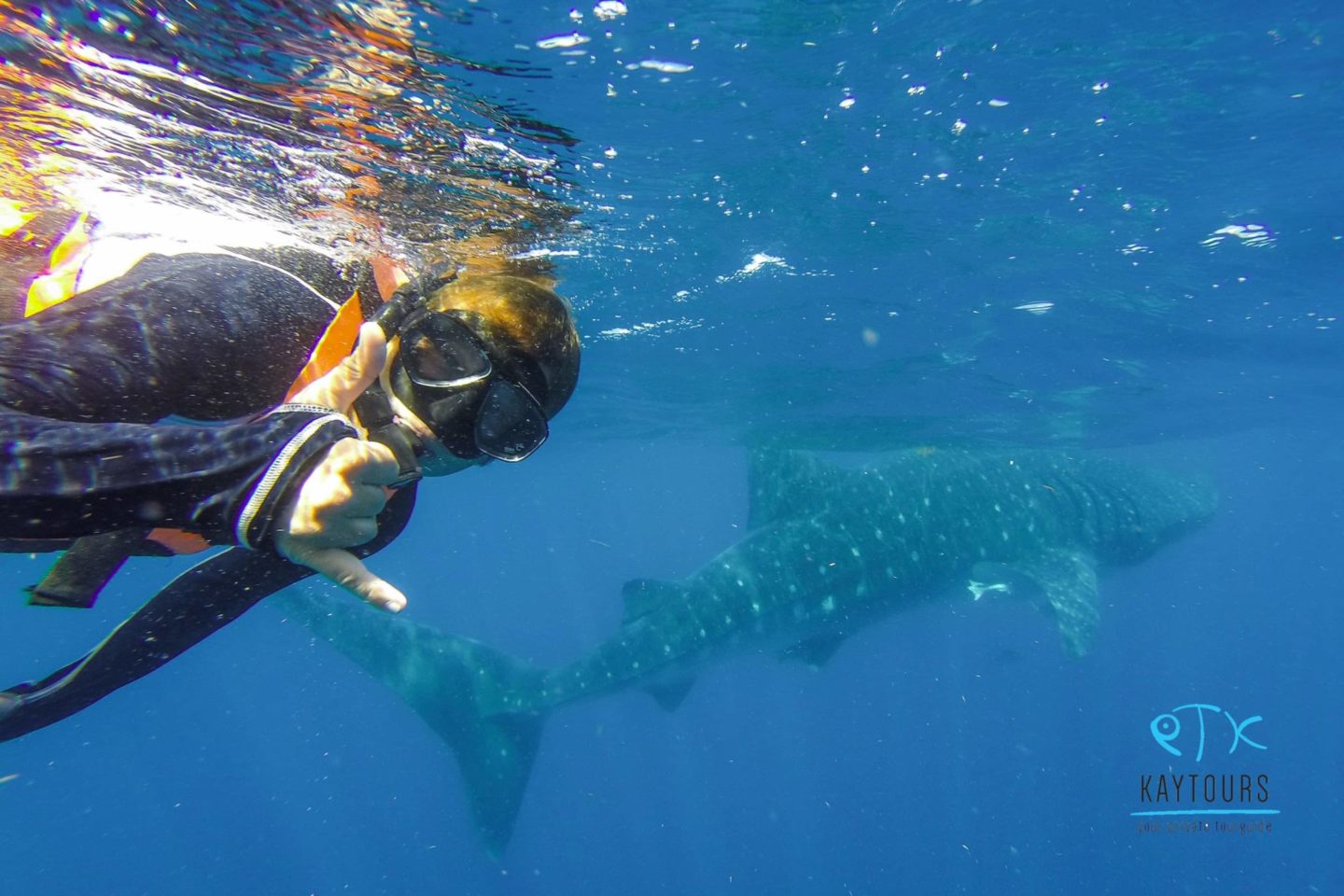 If only I'd done the tour with Kay Tours in the first place it wouldn't have been an issue.
Final Thoughts
If you are thinking of doing the whale shark tour from Playa del Carmen, Cancun, or Tulum then my biggest piece of advice is to do your research first.
Ask questions, find out what is included, how many people will be on your boat, how long you will get to swim with them, etc. Then check reviews and make sure everything the company has told you checks out. Don't just book the cheapest tour and hope for the best. This is a once in a lifetime experience and you do not want to just book any old tour and hope for the best.
Questions? Leave them in the comments below and I'll get back to you soon.
Looking for somewhere to stay in Playa del Carmen, Cancun, or Tulum?
Check out my accommodation guides.
Where to stay in Playa Del Carmen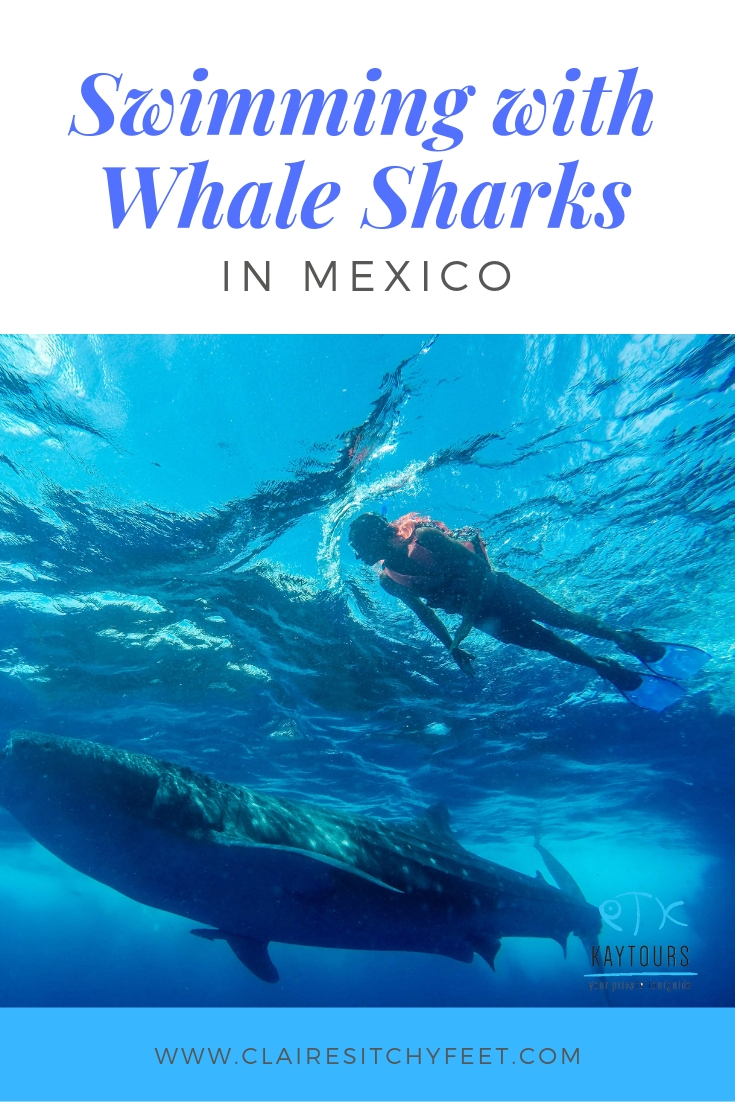 Are you ready to book your trip?  To help you get the best deals and service here are the companies that I personally use to book all of my travel online. I always shop around before booking anything, but these are my tried and tested starting places.