If you're hunting for THE BEST Cyprus itinerary, consider this your treasure map for the perfect Cyprus vacation. These days Cyprus is my second home and I try to spend as much of the early winter and spring there with my family in our Larnaca villa (which you can book here when we aren't home). So you can trust you will get the best places to visit in Cyprus.
As your trusty travel companion, I promise fun, surprise, and a dash of the extraordinary, all wrapped into this one itinerary I have created with love.
So buckle up, and let's discover gorgeous Cyprus to the max!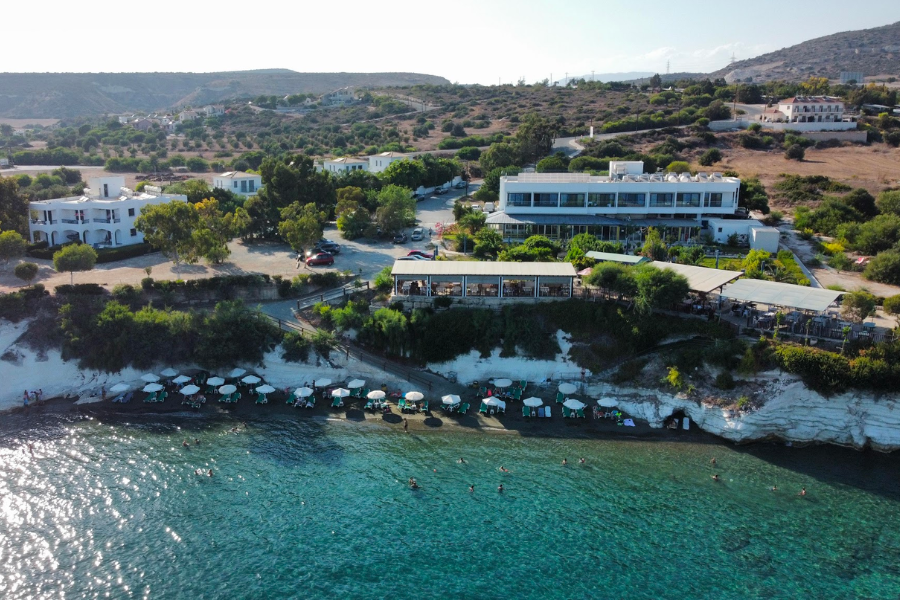 Did You Get Travel Insurance Yet?

If 2020 taught us anything, it's that you need to be prepared for anything!

The Insurance companies I personally recommend are Hey Mondo, Passport Nomads, Safety Wing, and Travel Insurance Master

Hey Mondo is great if you are looking for a great value flexible policy. They offer single-trip cover, annual multi-trip cover, and long-term travel cover.

Passport Nomads provides the most comprehensive cover for Digital Nomads. If you find yourself in need of medical care you just contact them and they will pre-load your card with the funds to cover your treatment, meaning you won't need to pay out of pocket and then put in a claim later.

Safety Wing is great value with monthly cover starting at $39. It's super easy to use and it just renews each month. I currently use them as they offer me free cover for my son as part of my policy.

I also use Travel Insurance Master for short trips.

Read my full travel insurance post here where I go into detail about all 4 companies.
Week 1: Larnaca and Ayia Napa
A Cypriot sunrise and the gentle hum of the Mediterranean lapping against golden shores as your morning wake-up call? Yes, please!
Here's how you can spend your super cool first week of your Cyprus vacation.
Quick Tip: Book accommodation, tours, and transport ahead of time online to save money and stress.
Best Cyprus Tours: Click here to check out the top Cyprus tours
Best Cyprus Accommodation: Click here to check out the best accommodation in Cyprus
Best Cyprus Transport: Click here to book a bus, ferry, or train in Cyprus
Day 1: Landing in Larnaca
As you step off the plane and embrace the warm Mediterranean air, you'll be charmed by Larnaca, where past and present coexist harmoniously. Begin your journey at the marina – a lively hub of yacht-filled waters, quirky shops, and inviting tavernas.
The intoxicating aroma of freshly caught seafood grilling nearby will whet your appetite for a traditional meze lunch.
Next, make your way to the city's gem, Finikoudes Beach. Draped in palm trees, this beach is your go-to spot for relaxation. Laze on its sandy shores, dip your toes in the sea or partake in some water sports.
I remember Larnaca from years ago and I used to love wandering around the old city center. Sadly a shopping mall was built and many of the shops shut down and moved out there. What Larnaca lacks in shopping though it makes up for in Coffee shops and restaurants!
My personal favorite is To Kafe it's Chrysanthis (They do excellent coffee and cakes!). For the ultimate brunch head to Edems Yard, be prepared to wait though as it's always packed, especially on weekends. If you can get there close to opening then that's always the best time as I don't believe they take bookings.
Looking for somewhere to stay? Check out these options!
La Veranda Hotel
Best Western Plus Larco Hotel
Zodiac Hotel Apartment
Days 2-4: Celebrating Life in Ayia Napa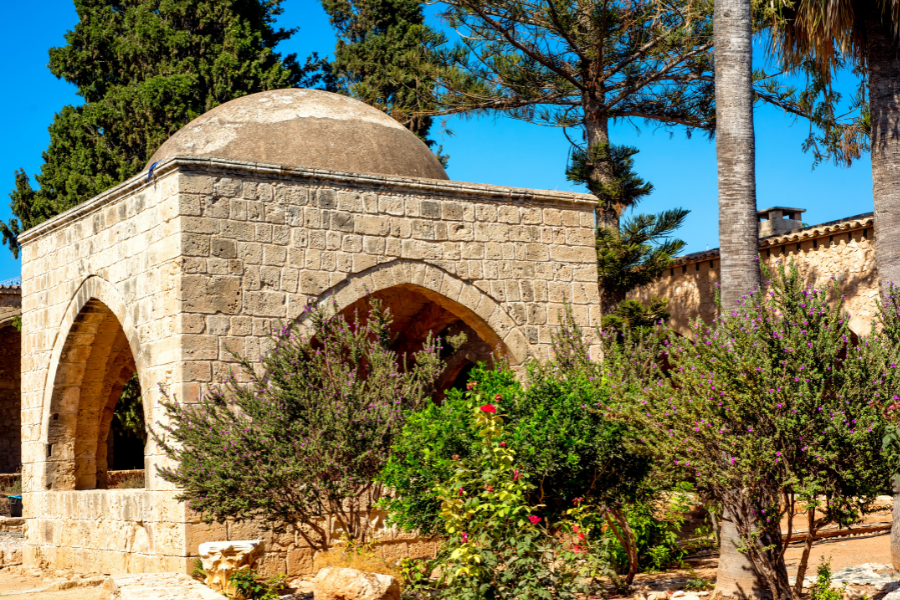 Ayia Napa might be famous for its electric nightlife, but it's the town's duality that truly enchants. Its daytime personality is as relaxed as its nighttime alter-ego is vibrant. The party scene here is legendary, rivaling that of Ibiza. Its nightlife epicenter is the main square, which comes alive as the sun goes down.
The best thing? It's barely an hour's drive southeast of Larnaca. The worst thing is the city center during daylight hours. There really isn't anything to see and the whole place smells like a teenage boy's bedroom! Best avoided.
But Ayia Napa isn't just for night owls. If you're a day explorer like me, you'll fall in love with Nissi Beach, where the turquoise water kisses the white sand. A visit here is a must! You will need to get there early though to get a sun bed as it is always really busy, especially during peak months.
For a more secluded and tranquil experience, head to Cape Greco – an area of raw, untouched beauty perfect for hiking and cliff diving.
Days 5-7: More Ayia Napa Charm
For the next three days, further, explore the beauty of Ayia Napa. Visit the Ayia Napa Monastery, a serene place in the bustling town, and the Thalassa Museum, where you can learn about the region's maritime history.
The museum houses fascinating artifacts related to Cyprus' seafaring history. Its impressive exhibits, including a life-size replica of a 4th-century BC merchant ship, are a window to the island's rich maritime heritage.
More beach hopping is in order, too – next, go to the less-crowded Makronissos Beach for a peaceful sun-soaking session or the lively Harbour Beach that's teeming with activities. It'll depend on your mood and the weather, of course.
I'd also highly recommend doing a boat trip from Ayia Napa and if you are a scuba diver some of the coolest diving is in this area. Check out this post about diving in Cyprus for more information.
Looking for somewhere to stay? Check out these options!
Cosmo Napa Boutique Hotel
Sunny Blue Hotel
Mia hotel Apartment
Week 2: Limassol and Paphos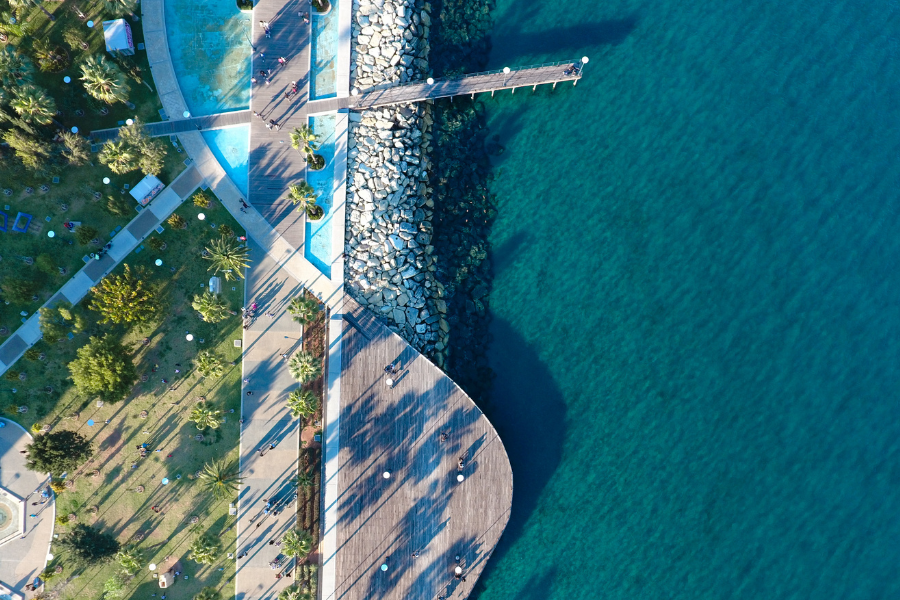 After spending a breezy week in Larnaca and Ayia Napa on your Cyprus travel itinerary, grab your morning cup of Cypriot coffee, and we're on to the next amazing destinations. If you're a history buff like me, you're in for an unforgettable ride. So let's hit the road:
Days 1-2: The Modern Vibe of Limassol
Your 2nd week of the Cyprus road trip starts in Limassol, the island's second-largest city and an eclectic mix of contemporary city life and rich history. The heart of this city is the old town, with its cobblestone streets and historic buildings.
The centerpiece of the old town is undoubtedly the Limassol Castle, which is one of the best places to visit in Cyprus. The medieval structure, now a museum, provides fascinating insights into the island's past. Climbing up to the top, the panoramic view of the city will leave you breathless.
While in Limassol during your Cyprus itinerary, take a stroll along the seafront promenade. This bustling walkway lined with cafes, restaurants, and shops is the perfect place to wind down after a day of exploring on your Cyprus vacation.
I've spent a lot of time in Limassol and written about everything from wine tasting to scuba diving. I've also got guides on where to stay in Limassol, the best beaches to visit, and of course where to eat in Limassol. Click the links to learn more about this popular place to visit in Cyprus.
Looking for somewhere to stay? Check out these options!
Le Village Hotel
Sanders Armonta
Limassol Old Town Mansion
Days 3-5: Stepping Back in Time in Paphos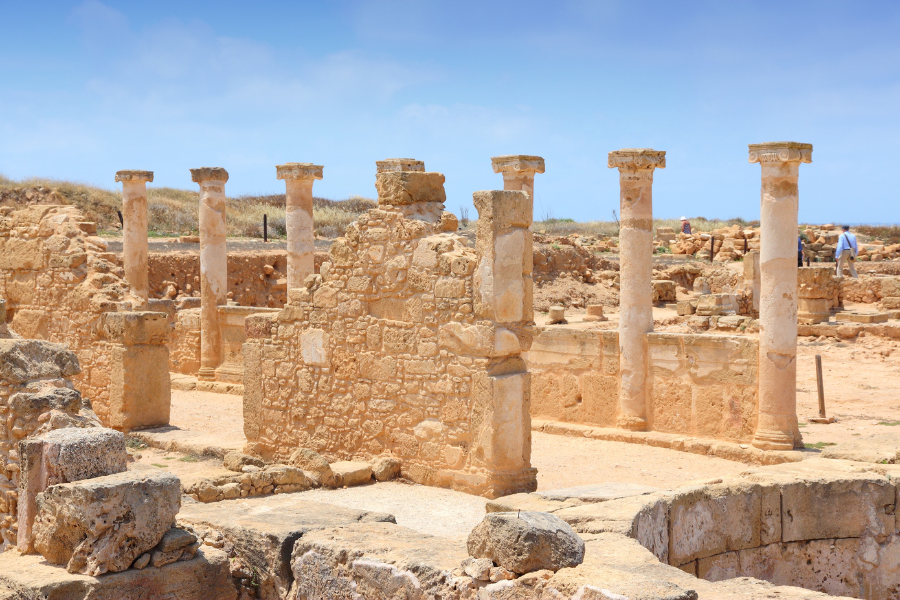 As you continue to move south while backpacking Cyprus, you'll reach the enchanting city of Paphos, where mythology and history blend into the landscape. This UNESCO World Heritage city is a treasure trove of archaeological sites, and you'll feel like a time traveler uncovering its ancient secrets.
A visit to the Tombs of the Kings is a must as this ancient necropolis, carved out of solid rock, is a mesmerizing sight. While they weren't actually used for kings, the grandeur of these tombs speaks volumes about the high-ranking officials that were laid to rest here.
Next, the Paphos Archaeological Park awaits on your road trip to Cyprus. Walk through the House of Dionysus to marvel at the mosaics depicting scenes from Greek mythology. Be sure to pack lots of water and sunscreen though and I'd strongly advise wearing a hat. There is little to no shade and the sun can be punishing during the summer months.
The cherry on top of your Paphos experience has to be Aphrodite's Rock. According to legend, this is the birthplace of Aphrodite, the Greek goddess of love and beauty. The rock formation emerging from the crystal-clear waters of the Mediterranean is a sight to behold at sunset.
Looking for somewhere to stay? Check out these options!
Kiniras Traditional Hotel & Restaurant
Venus Beach Hotel
Julipapas Gardens
Day 6-7: An Adventure through Akamas Peninsula and Paphos Harbor
Just when you think Paphos has shared all its treasures, the city has one last treat – the Akamas Peninsula. This national park is a jewel of natural beauty, perfect for hiking, off-roading, or simply soaking up gorgeous landscapes.
Start your day with a visit to the Baths of Aphrodite, a natural grotto shaded by a fig tree where the goddess of love herself is said to have bathed. You can then set off on a trail that offers stunning views of the peninsula. But the true gem of Akamas is the Blue Lagoon, a secluded bay that boasts crystal-clear waters that shimmer in different shades of blue.
On your last day, slow down your pace and revisit Paphos Harbor. Bustling with activity, the harbor area is lined with cafes and restaurants perfect for people-watching or enjoying the local cuisine. The Paphos Castle, at the harbor's end, is worth a visit. Originally a Byzantine fort, this castle has been rebuilt several times over the centuries and provides a wonderful backdrop for your final sunset in Paphos.
Looking for somewhere to stay? Check out these options!
Aphrodite Beach Hotel
Latchi Escape Hotel and Suites
Anassa
Week 3: Troodos Mountains and Nicosia
Week three of our Cyprus travel itinerary is a rollercoaster ride, both literally and figuratively, as we scale the heights of the Troodos Mountains before descending into the streets of Nicosia.
Days 1-2: Breathing in the Fresh Mountain Air
Pull on your hiking boots because we're going up the Troodos Mountains, but take it slow, drink in the vistas, and breathe in the pure mountain air.
Troodos is dotted with mountain villages, and Kakopetria and Platres are two of the best. You can walk around the narrow streets of Kakopetria, nestled between two rivers. This village is a picture postcard setting with its traditional houses and stone-paved alleys. Sample local specialties at a taverna so you can also recommend others in Cyprus to visit.
Platres, a popular summer resort, is your next stop while backpacking Cyprus, as it's famous for its natural springs and delicious trout. Take a walk to the nearby Caledonia Waterfalls, and let the calming sound of the water soothe your senses.
Looking for somewhere to stay? Check out these options!
Evanthia's Stone House
The River House
Petit Palais Platres Boutique Hotel
Days 3-5: Nicosia – A City of Contrast and Coexistence
Leaving behind the peaceful mountains, we head towards the island's heartbeat, Nicosia. The Cyprus Museum is the perfect place to start your road trips to Cyprus. This national archaeological museum houses artifacts from the Neolithic age to the Byzantine period.
Moving on, the Selimiye Mosque beckons is one of the best places to visit in Cyprus as this structure started life as a Gothic cathedral before becoming a mosque. Next up on our Cyprus itinerary is the famous Ledra Street, a pedestrian shopping street that's a bustling hive of activity.
Days 6-7: Uncovering More of Nicosia
I'm not going to lie, the Republic of Cyprus side of Nicosia really isn't anything special. It mostly just feels run down and a bit dressing. Whereas crossing over to the Turkish side you will be hit in the face with the difference. In northern Nicosia, every street corner holds a surprise. As we stroll through the walled city, you'll discover traditional workshops, hidden courtyards, and Byzantine churches.
Take a walk along the Venetian walls, a star-shaped fortification with eleven heart-shaped bastions, each holding its own tale. Don't miss the Famagusta Gate, one of the original entrances to the city, which now serves as a cultural center.
Lastly, visit the Leventis Municipal Museum, which charts the evolution of Nicosia from a small settlement to the vibrant city it is today.
Looking for somewhere to stay? Check out these options!
Urban Habitat Executive Suites
Cleopatra Hotel
Altius Boutique Hotel
Week 4: Famagusta and Kyrenia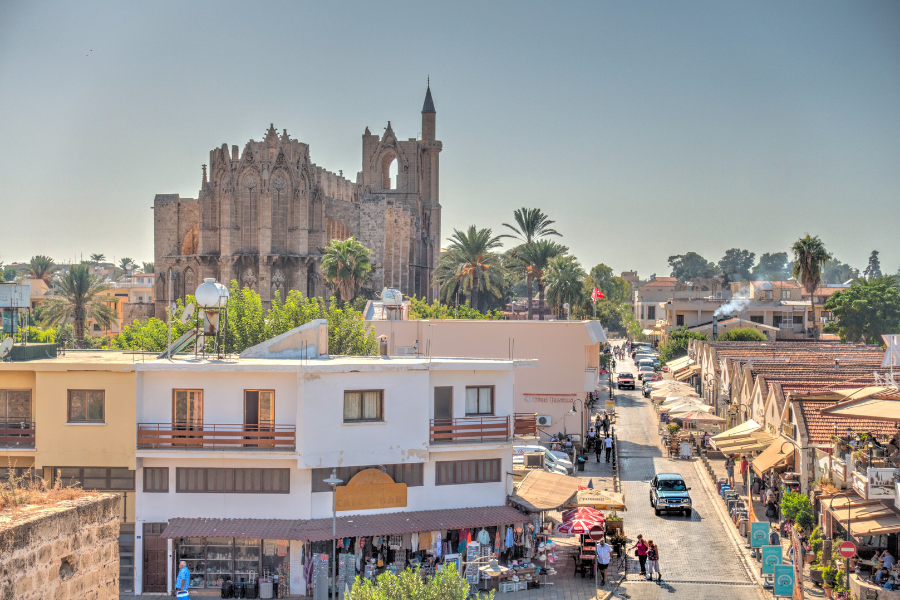 Let's make your last week of the Cyprus travel itinerary count by including the best activities in it.
Days 1-2: The Walled City of Famagusta
Crossing into Northern Cyprus while backpacking Cyprus, our first stop is the historic city of Famagusta. Begin your exploration at Othello Castle, named after Shakespeare's tragic hero. Its imposing structure provides sweeping views of the city and the azure Mediterranean Sea.
A short walk away lies the Lala Mustafa Pasha Mosque, a magnificent structure that embodies the city's rich multicultural history. Formerly the Cathedral of Saint Nicholas, its gothic architecture blends with its Islamic features.
Looking for somewhere to stay? Check out these options!
Novel Centre Point Hotel
Grand Sapphire City Hotel
Port View Hotel
Days 3-5: Picturesque Kyrenia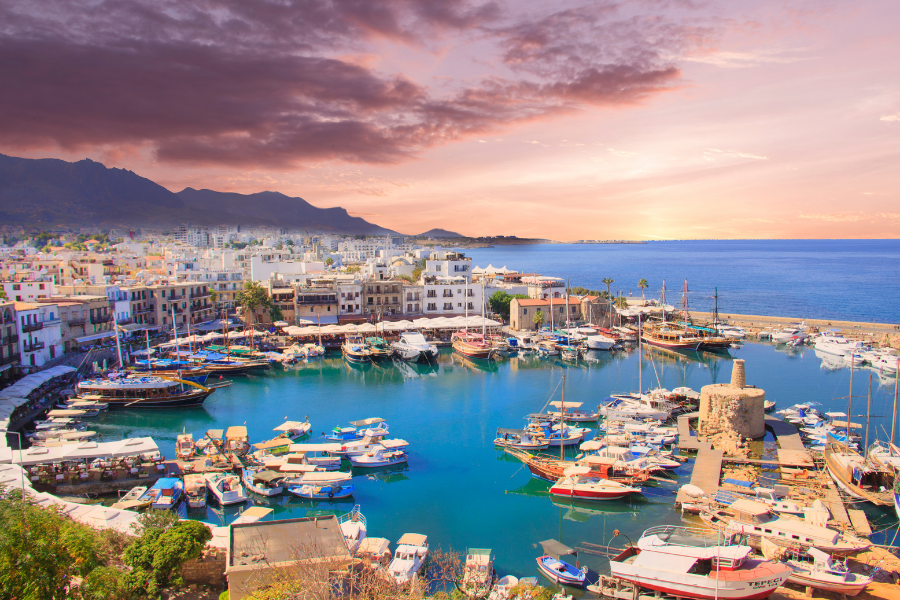 Leaving behind the enigmatic charm of Famagusta, change your direction towards the stunning coastal town of Kyrenia. Your first stop should be the Kyrenia Castle, which hosts several museums and offers views of the town and the shimmering sea beyond. The Shipwreck Museum, located within the castle, showcases the oldest trading ship ever recovered from the sea depths.
Next, ascend to Bellapais Abbey, which is a beautiful 13th-century monastery perched on the mountainside. Its stunning architecture, beautiful gardens, and breathtaking views over Kyrenia make it one of the best places to visit in Cyprus.
Days 6-7: Discovering More of Kyrenia
Just when you thought Kyrenia had revealed all its secrets, we save the best for last – St. Hilarion Castle. Sitting atop a rocky crag, this castle seems to belong in a fairytale and must be on your Cyprus itinerary. When you climb through its ruins, you encounter ancient rooms, twisted staircases, and battlements that offer breathtaking views of the coast and mountains.
Spend your last day indulging in the laid-back charm of Kyrenia Harbor. This picture-postcard harbor is lined with cafes, restaurants, and small shops. As the sun sets, casting a golden glow over the boats bobbing in the harbor, raise a toast to your unforgettable Cyprus travel itinerary.
Looking for somewhere to stay? Check out these options!
Olivia Palm Hotel
Lapida Garden
Luxuriant Houses Kyrenia
Accommodation in Cyprus
If you're looking for the best hotels to stay in Limassol, check out my full blog post here.
Pack a Big Bag, And Let's See What Cyprus Has In Store!
So, keep Cyprus close to your heart. There's always more to see, more to taste, and more to explore in this Mediterranean paradise.
Keep that adventurous spirit alive, and before you know it, you'll be back for another dose of this irresistible island.
That's a wrap-up of my action-packed, sun-drenched, 4-week Cyprus itinerary. So far, I've covered the sizzling beaches of Ayia Napa, the timeless mountain villages of Troodos, Limassol, Kyrenia, and so much more. But to be honest, this island never ceases to amaze me.
Safe travels, amigos!
Cyprus Travel Guide Planning
👩‍⚕️ What is the best insurance to have while traveling?
I recommend using Heymondo for a great value policy. The app also offers you 24/7 Dr Chat. For Digital Nomads check out SafetyWing digital nomad insurance. I have also written a blog post covering all my recommended travel insurance here
✈️ Any flight recommendations?
WayAWay offers you cheap flights with cashback. You can use this code CLAIRE22 to get 10% off. Otherwise, Skyscanner or Expedia are my go-to flight-searching platforms.
🎫 Where can I buy tickets for museums, attractions, and tours in Israel?
I recommend either Viator or GetYour Guide. They have a lot of options available!
🚗 Where can I book rental cars or private transportation?
I strongly recommend using RentalCars. They are available in more than 60.000 locations and customer service support in more than 40 languages.
📱What do you use for internet connection while traveling?
I'm a big fan of personal WiFi devices and they have saved my ass so many times when traveling. I wrote a full review of the top travel WiFi devices you can read here. I personally use GlocalMe as I can either pop in a physical sim card or use their local carrier.
With regards to my phone connection, I use e-sims while traveling, so rather than having to swap out my regular sim card I can download the app and buy a virtual sim card. I recommend using either Airhub or Alosim. Both have great coverage of multiple countries and are very easy to use.
🛏️ What is the best platform to use for booking accommodation?
The 3 best platforms that I normally use are Booking.com, Hotels.com, and Expedia. They offer great deals and multiple options. I always check all three to be sure of the best deals.
🛅 Do you have any luggage recommendations for traveling?
I do have a complete list of the best packing and luggage products that I recommend, you can check the list here. I'm currently traveling with this suitcase and this backpack.
Pin for later