Thinking of backpacking Nepal alone and wondering, "Is Nepal safe to travel to as a woman?" My friend, Michelle from Full Time Explorer, has kindly written this fantastic guest post sharing inside information to help you plan a solo Nepal backpacking trip.
Nepal is a country that everyone's heard of, but few people know. It's famous for being home to the tallest mountain in the world, Mt. Everest, but there's more to this small country than meets the eye. Nepal is home to 126 ethnic groups and 123 languages, making it one of the most diverse countries.
Nepal is one of the most beautiful countries I've been to, with endless views that (literally) take your breath away. The Nepali people are kind and welcoming and love sharing their culture with visitors—this makes the country ideal for solo female travelers looking to try backpacking in Nepal. The official language of Nepal is Nepalese, but many people speak English, making it easy to communicate during your Nepal solo travel. On top of that, many areas of the country are unexplored by tourists, so it's easy to find adventure off the beaten path.
Did You Get Travel Insurance Yet?

The Insurance companies I recommend are Hey Mondo, Safety Wing, and Travel Insurance Master

Hey Mondo is great if you are looking for a great value flexible policy. They offer single-trip cover, annual multi-trip cover, and long-term travel cover. Safety Wing is great value, with monthly coverage starting at $39. It's super easy to use, and it just renews each month. I currently use them as they offer me free cover for my son as part of my policy. I also use Travel Insurance Master for short trips.

Read my full travel insurance post here, where I go into detail about all companies.
Backpacking in Nepal: Nepal Solo Travel
Nepal Backpacking Trip: What to Do in Nepal
If cities are your thing, I recommend Pokhara, Kathmandu, and Patan. Each has a unique vibe and its own list of things to do and see. For a spiritual experience, head to Lumbini, which is known as the birthplace of Buddha. Regarding Nepal national parks, you can't beat Chitwan and Bardia—keep an eye out for Bengal tigers and one-horned rhinos!
Adventurous Things to Do in Nepal
Nepal is home to many adventure sports like bungee jumping, waterfall abseiling, and whitewater rafting. Those who enjoy getting a bird's eye perspective can try paragliding, helicopter tours, or a superlight flight. One of the fantastic things about Nepal is that most of these experiences are affordable, even if you're on a budget.
Outdoorsy Things to Do in Nepal
To get in touch with your outdoorsy side, go for a hike or a trek in the Himalayas. The most popular Nepal routes are the Everest Base Camp Trek and the Annapurna Circuit. There's also a plethora of other lesser-known trails, including Langtang, Manaslu, Dhaulagiri, and Kanchenjunga. Nepal is home to eight of the ten tallest mountains in the world, so it's the perfect place for mountaineers.
Need help planning your Nepal backpacking trip? Check out the travel route planner by RoutePerfect.
Quick Tip: Book accommodation, tours, and transport ahead of time online to save money and stress.
Best Nepal Tours: Click here to check out the top Nepal tours
Best Nepal Accommodation: Click here to check out the best accommodation in Nepal
Best Nepal Transport: Click here to book a bus, ferry, or train in Nepal
Is Nepal Safe for Female Travelers at Night? Nepal Nightlife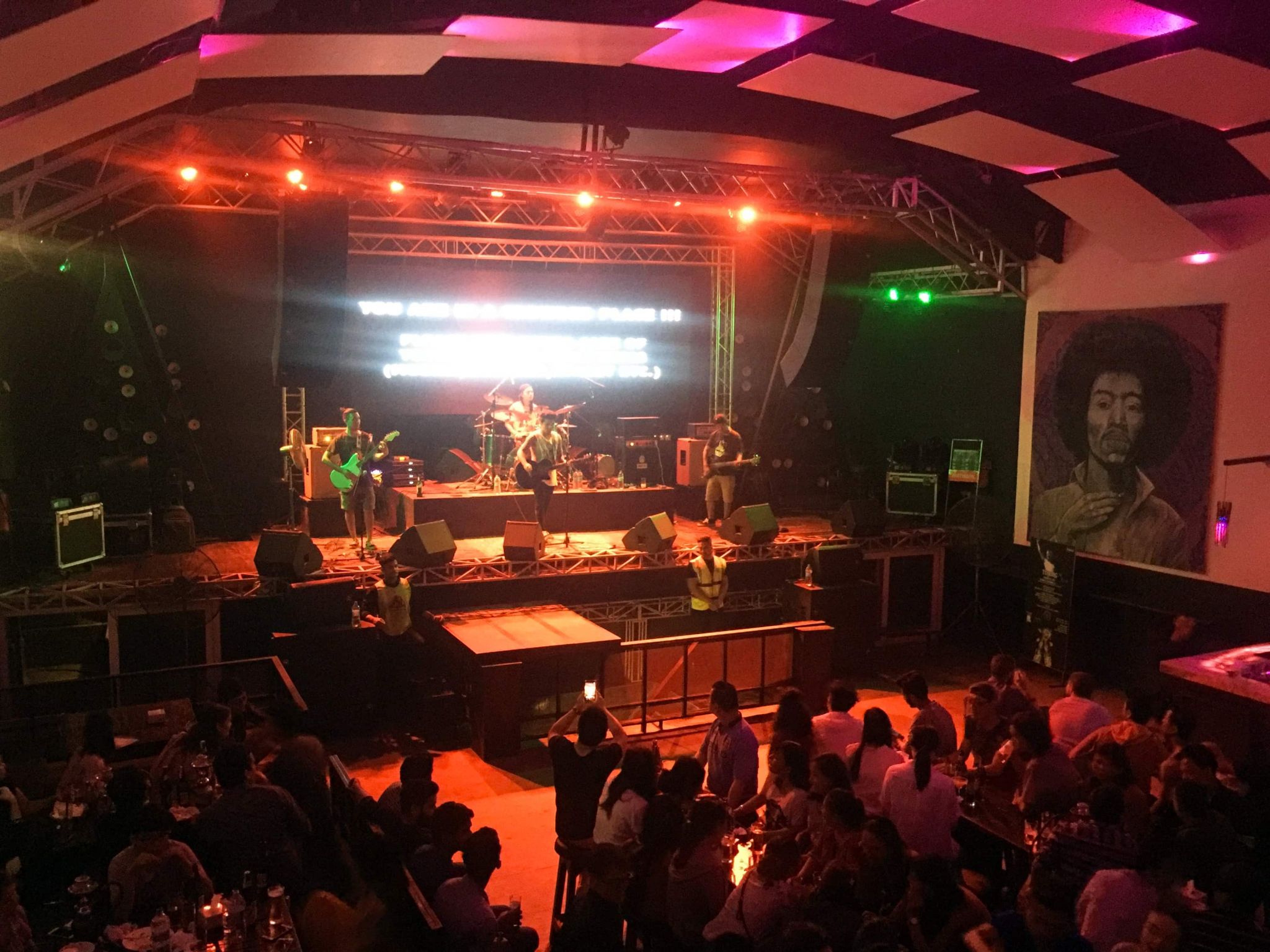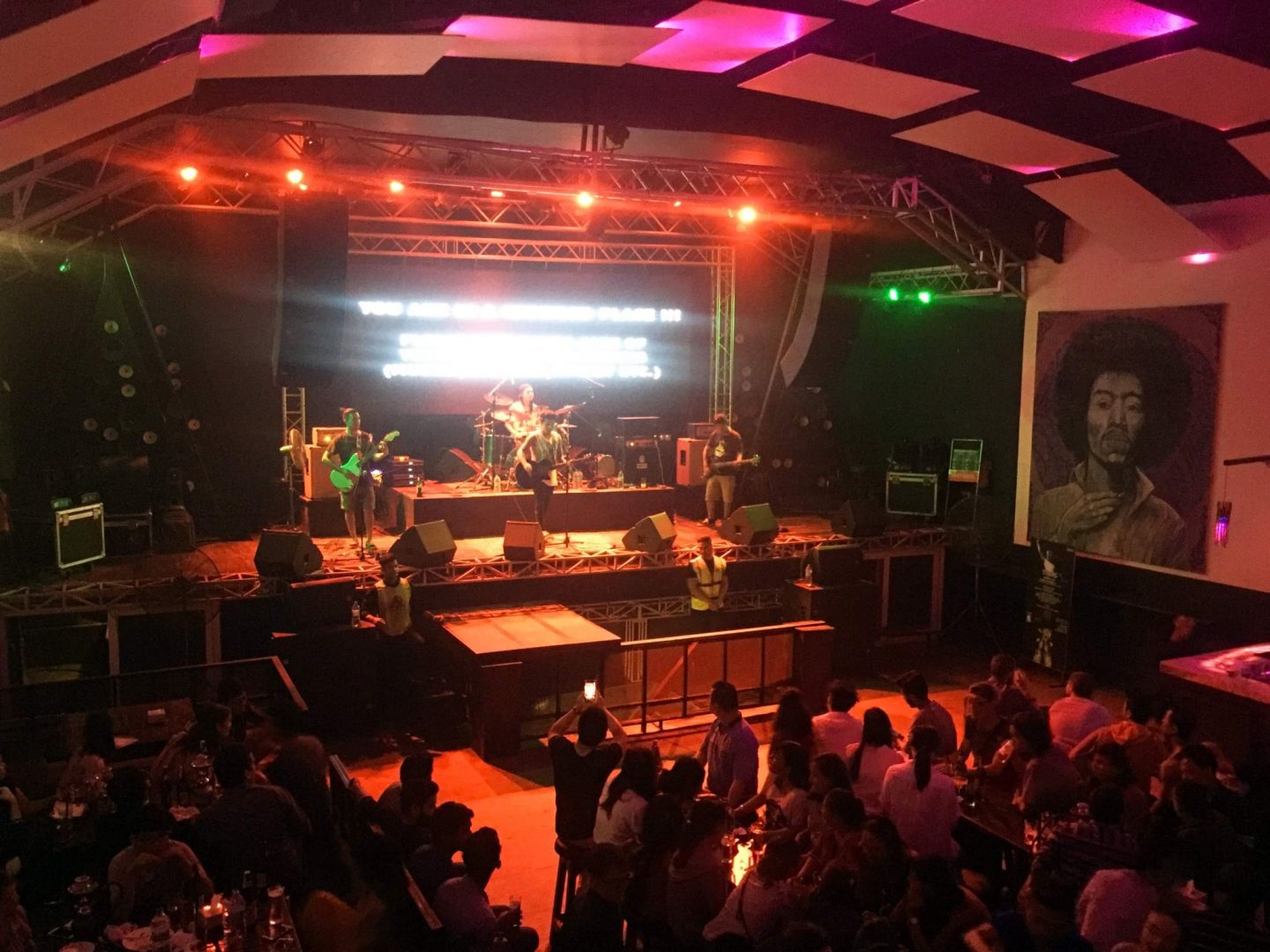 If you plan to solo travel Nepal as a woman, you'll be happy to know the country is relatively safe for solo female travelers. You can find a vibrant nightlife scene during your backpacking Nepal trip if you know where to look!
Nightlife is almost nonexistent throughout the small towns of Nepal. In larger cities, however, there are many bar and club options. In Kathmandu, I suggest Buddha Bar for a lowkey night out or Déjà Vu for a full-blown club experience.
For live rock music, head to Purple Haze—if you're more introverted, go for a nighttime walk through Durbar Square (a UNESCO World Heritage Site). The square is free to enter after sundown, and the temples are illuminated by candles, creating a beautiful scene.
How to Get From Tribhuvan International Airport to Kathmandu
Currently, the only international airport in Nepal is Tribhuvan International Airport, located in the capital city of Kathmandu. Getting from the airport to Kathmandu's city center can be intimidating, so I highly recommend paying a taxi to transport you to your destination. Expect to pay around 700 rupees for a taxi ride from the airport to downtown Kathmandu.
Local transportation is tricky to figure out in Nepal—even my local friends don't understand it, so don't attempt it until you've been backpacking Nepal for some time.
Traveling From Kathmandu
Local and tourist buses in Kathmandu transport visitors to other major cities in Nepal. Buses from Kathmandu are incredibly affordable but take almost an entire day to get anywhere due to the country's poor road conditions.
There are also plenty of domestic airports for those who prefer to fly within Nepal. Airplanes often have delays but only take a couple of hours once in the air.
Solo Travel Nepal: Getting Around Nepal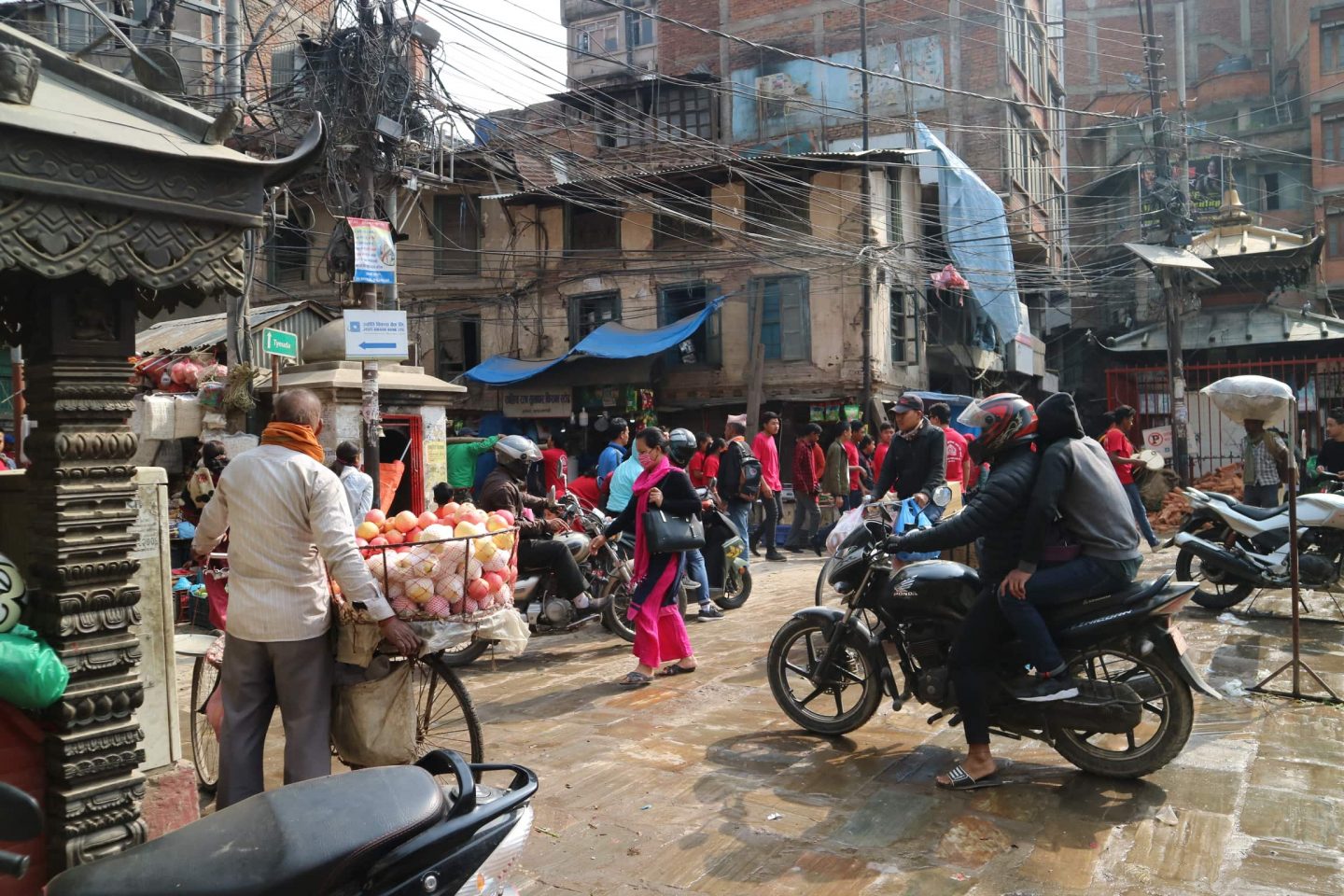 Navigating the Kathmandu city center and other major Nepalese cities can be overwhelming. The easiest way to get around is on foot—I walk everywhere and always feel safe. That being said, there are other options if you're not fond of walking.
Nepal Taxis
Taxis in Nepal are safe, but drivers will try to rip you off when negotiating prices, so it's best to grab a taxi on a main road. Being picked up on back roads might take the driver longer and raise the price of the ride. Note that "night charges" are not a thing in Nepal, no matter how many drivers pretend it is to get more money from you. There are also no morning or middle-of-the-day charges.
I suggest using Google Maps to see how far your ride will be before hailing a taxi. A half-hour-long trip shouldn't cost more than 500 rupees, while 15 minutes is around 300 rupees. Being friendly and speaking a few Nepalese words goes a long way in negotiating with taxi drivers.
Tootle App
There's a popular Nepalese app called Tootle that's like an Uber for motorbikes. While the Tootle app is easy to use, it has many risks. Motorbike accidents are prevalent in Nepal, and the death toll from road accidents is relatively high. I don't say this to scare you but to help you know the potential consequences.
Getting on a motorbike with a stranger is a risk in any country. Drivers in Nepal are required to wear helmets, but passengers aren't—that means you have to bring your own.
Nepal Buses
If you can figure out the bus system in Nepal, it's an amazingly cheap way to get around. Bus stops are shown on Google Maps—if you stand by one and look lost, the chances are a local will be kind enough to help you. As you board the bus, tell the person collecting money what your stop is, and they'll usually give you a wave at your destination. A bus ride in Nepal costs anywhere from 15 to 20 rupees, depending on the distance.
Nepal Solo Travel: Where to Stay in Nepal
Hotels and hostels are abundant throughout Nepal, but I highly recommend staying in a homestay if possible. This way, you'll experience local culture, immerse yourself in the lives of a Nepalese family, and get an authentic taste of the country. Homestays rarely have websites, so it's best to ask around once you arrive in Kathmandu.
Kathmandu Accommodations
Regarding budget hotels in Kathmandu, I prefer Hotel Sabrina Kathmandu and Hotel Jampa. While visiting smaller Nepal towns, I generally ask other tourists or locals for recommendations.
You can also stay in tea houses, which are similar to hostels. You can't make reservations for these since they don't have websites. During peak season, it's best to trek early in the day to secure a spot at a good tea house. Once the off-season starts, it's easy to pick and choose where you'd like to stay.
Is Traveling to Nepal Safe for Solo Women? Nepal Safety Tips
Nepal is one of the safest countries I've visited. I tend to walk around at night by myself and am very trusting there, as I've never been in a dangerous situation. That being said, there are bad people everywhere, so it's good to keep your guard up.
Be aware that Nepali men can be extremely flirty. Thankfully, I've never felt scared or unsafe in these situations, as they often back off if you ask them to leave you alone. I still think it's important to mention since it's happened to me many times in Nepal.
Check this out for more solo female safety advice.
Common Scams
The most common scam in Nepal involves powdered milk. A mother or young child will ask you to buy them groceries for their baby or family, and they'll choose powdered milk because it's the most expensive item in the store that can be returned. Later, they return the food for cash—I've met several people who fell victim to this scam.
Drinking Water
Water in Nepal is not potable, so it's essential to avoid drinking tap water. If you're backpacking in Nepal, you must pack water purification tablets. Most restaurants in major cities use filtered water that's been bottled, boiled, or treated, making it safe to drink. It is safe to brush your teeth with tap water In Nepal as long as you don't swallow it.
Environmental Dangers
Often, the most dangerous aspect of a Nepal backpacking trip is the environment. City pollution is a significant problem, so carry a face mask in large towns like Kathmandu. You'll encounter many landslide-prone areas while backpacking in Nepal, so I recommend hiring a certified local guide familiar with the route. Altitude sickness is also a risk when going above 3,000 to 4,000 meters in elevation, so I recommend travel insurance (with helicopter evacuation).
Is Nepal Safe to Travel to Alone? FAQs
Is Traveling to Nepal Safe?
Nepal is generally considered a safe destination for travelers. Ensure you're up-to-date on vaccinations and take precautions for common issues like altitude sickness. Nepal is also prone to natural disasters like earthquakes and landslides. Familiarize yourself with safety procedures and follow local guidance in case anything happens.
Is Nepal Safe for Female Travelers?
Nepal can be a safe and rewarding destination for female travelers, but like any other country, it's important to take precautions for a positive and safe travel experience. Consider joining group tours or treks, especially in remote areas, as traveling with a group can enhance safety and reduce the risk of unexpected situations. If possible, travel during daylight hours, especially if you're unfamiliar with the area.
What Are the Best Things to Do in Nepal?
Nepal has a rich cultural heritage, stunning natural landscapes, and many activities for solo female travelers.
Trekking and Hiking: Nepal is renowned for its trekking and hiking opportunities. The most famous trekking region is the Annapurna Circuit, but the Everest Base Camp trek and Langtang trek are also popular choices.
Visit Kathmandu Valley: Explore the historic cities of Kathmandu, Bhaktapur, and Patan in the Kathmandu Valley. These cities are home to many ancient temples, palaces, and monuments, many of which are UNESCO World Heritage Sites.
Mountaineering: Nepal offers some of the world's highest peaks, including Mount Everest. While climbing Everest is challenging and expensive, many other peaks in the region cater to climbers of various skill levels.
Nepal Travel Guide Planning
🚗 Where can I book bus or private transportation ?
I recommend Bookaway or 12goAsia. You can find lots of different transportation available in all over Asia.
🎫 Where can I buy tickets for museums, attractions, and tours?
I recommend either Viator or GetYour Guide. They have a lot of options!
👩‍⚕️ What is the best insurance to have while traveling?
I recommend using Heymondo for a great value policy. The app also offers you 24/7 Dr Chat. For Digital Nomads check out SafetyWing digital nomad insurance.
I have also written a blog post covering all my recommended travel insurance here
✈️ Any flight recommendations?
WayAWay offers you cheap flights with cashback. You can use this code CLAIRE22 to get 10% off. Otherwise Skyscanner or Expedia are my go-to flight searching platforms.
📱What do you use for internet connection while traveling?
I'm a big fan of personal WiFi devices and they have saved my ass so many times when traveling. I wrote a full review of the top travel WiFi devices you can read here. I personally use GlocalMe as I can either pop in a physical sim card or use their local carrier.
With regards to my phone connection, I use e-sims while traveling, so rather than having to swap out my regular sim card I can download the app and buy a virtual sim card. I recommend using eitherAirhub or Alosim. Both have great coverage of multiple countries and are very easy to use.
🛏️ What is the best platform to use for booking accommodation?
The 3 best platforms that I normally use are Booking.com, Hotels.com, and Expedia They offer great deals and multiple options. I always check all three to be sure of the best deals.
🛅 Do you have any luggage recommendations for traveling?
I do have a complete list of the best packing and luggage products that I recommend, you can check the list here. I'm currently traveling with this suitcase and this backpack.
Is Nepal Safe to Travel to Alone? Final Thoughts
Nepal is such a magical place to visit—as a woman, it's one of my favorite countries worldwide, and I love how safe I feel there. I've had strangers stop me at night and offer to walk me home, just in case I didn't want to walk alone. Whenever I've been lost, people have offered me tea and directions to return to the main road.
The country is full of culture, and I'm always amazed by how many locals are willing to teach me about their traditions. I've had the privilege of living in Nepal part-time, and I highly recommend Nepal solo travel to anyone interested.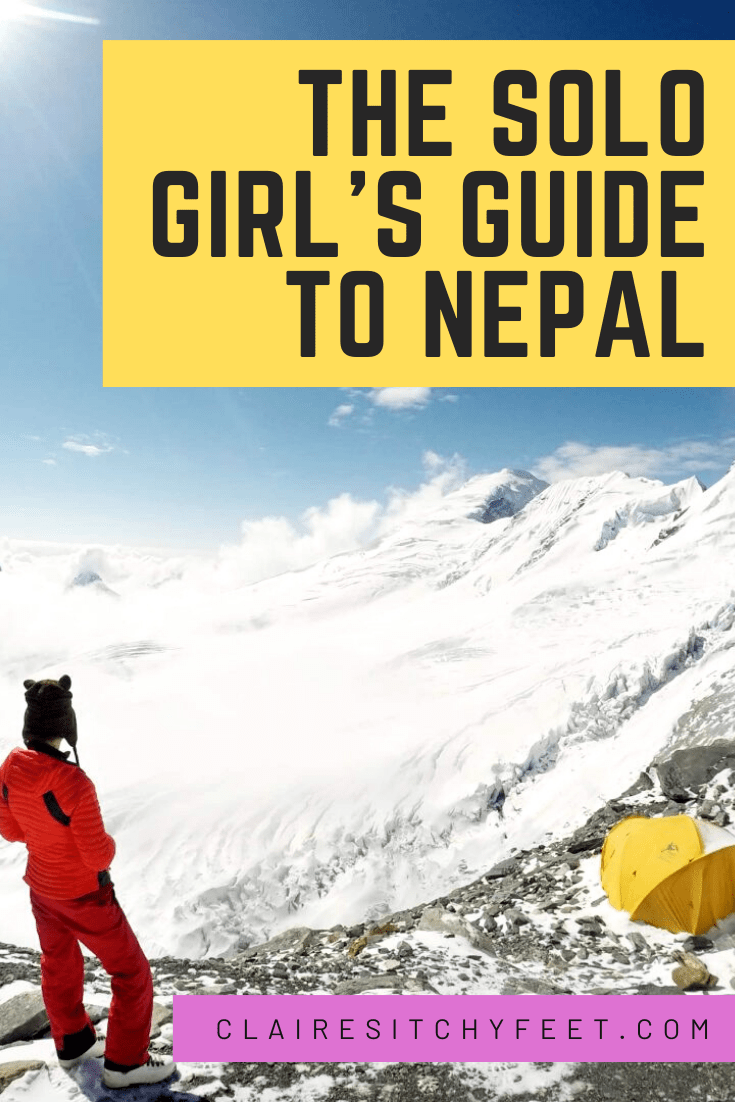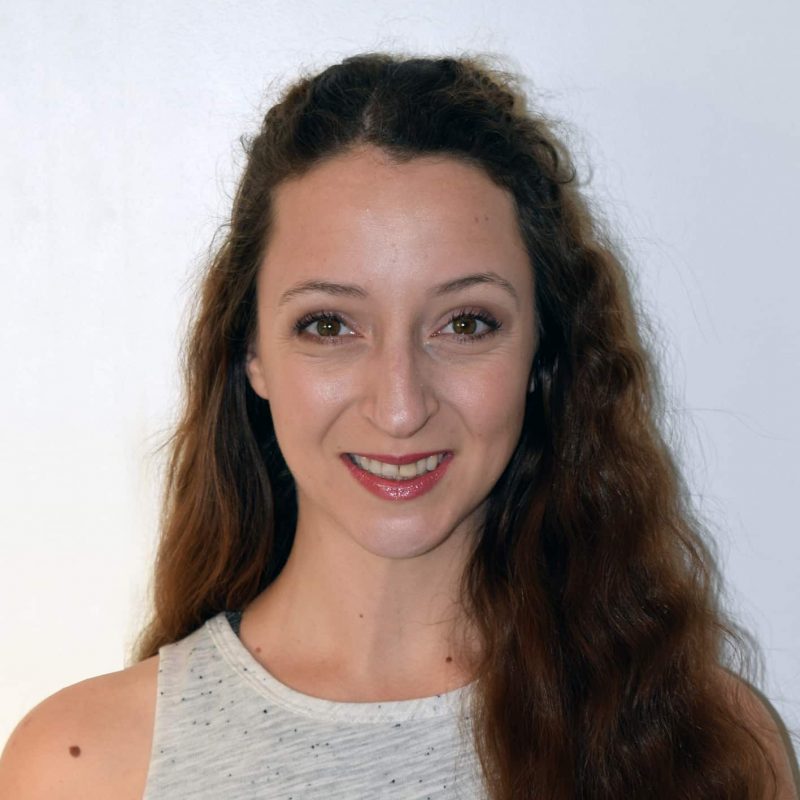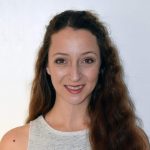 Love
Michelle | Full-Time Explorer
Michelle ditched the hustle and bustle of New York City life, strapped on a backpack, and started to travel through Asia. Read about what it's like to trade five-inch stilettos for squat toilets at Full Time Explorer.
Follow Full-Time Explorer on Instagram | Facebook | Twitter
Check out our other Solo Girl's Guides:
Barcelona | Copenhagen | Israel | Kuala Lumpur | Moscow | Nepal | Queenstown | Prague | Santa Barbara | Stockholm | Uzbekistan | Vegas | Zurich
This post was proofread by Grammarly.