Thinking of traveling to Moscow solo? In this week's solo girls guide my friend Marianna from Irma Naan World shares her knowledge of all things solo travel in Moscow including the best places to visit in Moscow.
I have been to Moscow more than 5 times, and I have to say that it is one of the most beautiful, safest and cleanest cities I have ever visited. While it is overshadowed by refined St Petersburg, Moscow has its own charm. It is a place where one sees a rough grey Soviet building next to a bright and intricate classical masterpiece and a colorful church and it seems absolutely normal.
Places to visit in Moscow
One week will definitely not be enough to see all of the top places in Moscow. There are dozens of amazing places here and below is a list of the best ones in my opinion.
The Red Square and the Kremlin
It is easy to spend the whole day here. GUM, St Basil's Cathedral, two huge state museums, Aleksandrovsky Garden with the Eternal Flame and the change of guards, the Kremlin with its Cathedral Square, Diamond Fund and Armoury Chamber are the main attractions on the square. Actually, I have spent a day here exploring the area.
Varvarka Street
This is the most historical street of Moscow. It is close to the Kremlin, and some of the oldest churches and buildings of the city are here including the Chambers of Romanovs and the Old English Court. And the new Zaryadye Park with panoramic views is here as well.
Izmailovsky Kremlin
Izmailovsky Kremlin is a new addition to the list of tourist attractions. It was built in the typical old Russian style and looks like a place from fairytales. In addition to colorful towers and buildings, there is a wooden church in the middle. There are many small museums inside, a flea market and antique shops. It is an absolutely touristic place, but I love it.
Tretyakovsky Gallery
Art lovers, this place is for you. The museum has two branches: in the main building they exhibit the masterpieces of the Russian art from XI-XX centuries, and one can find the works in the avant-garde and social realism style in the new museum on Krymsky Val.
VDNKh
VDNKh was created in the Soviet Union to showcase the achievements of the national economy. Now visitors come here to see its multiple museums and admire amazing buildings and fountains. It is a very beautiful place, just make sure you go there when the weather is nice.
Kolomenskoye and Tsaritsyno
Kolomenskoye and Tsaritsyno are former royal estates with some of the oldest buildings in Moscow. Both are quite far from the city center, but totally worth a visit. Just be ready to spend the whole day there, as the areas they occupy are huge. And besides exploring the buildings, stroll their parks as well for amazing views.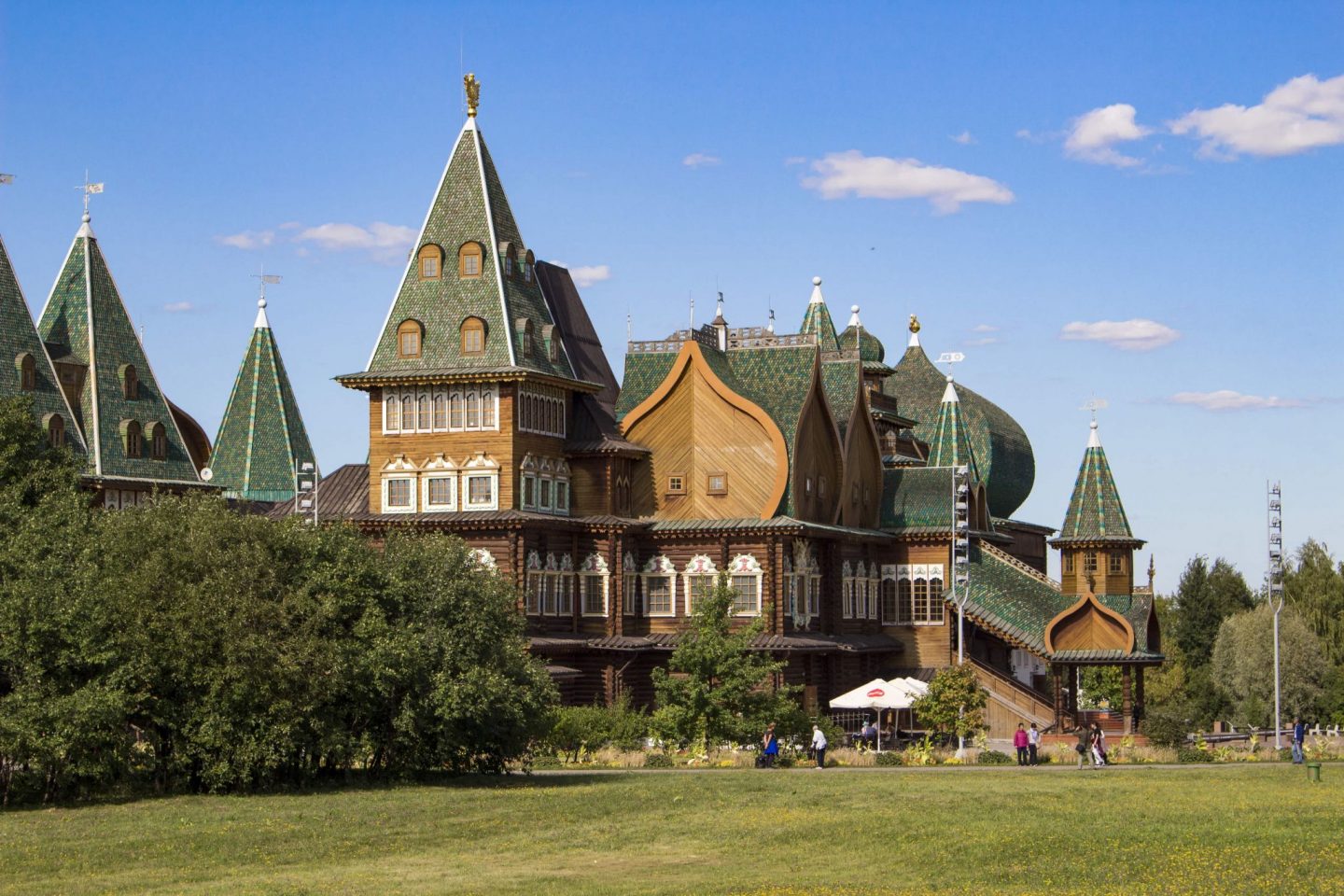 Monasteries and churches
Monasteries of Moscow look more like fortresses as all of them are surrounded by thick fortified walls. They served not only as places for prayer but as a shelter during sieges. Pay a visit to Donskoy Monastery, Novospassky Monastery, and Novodevichy Convent to see it for yourself.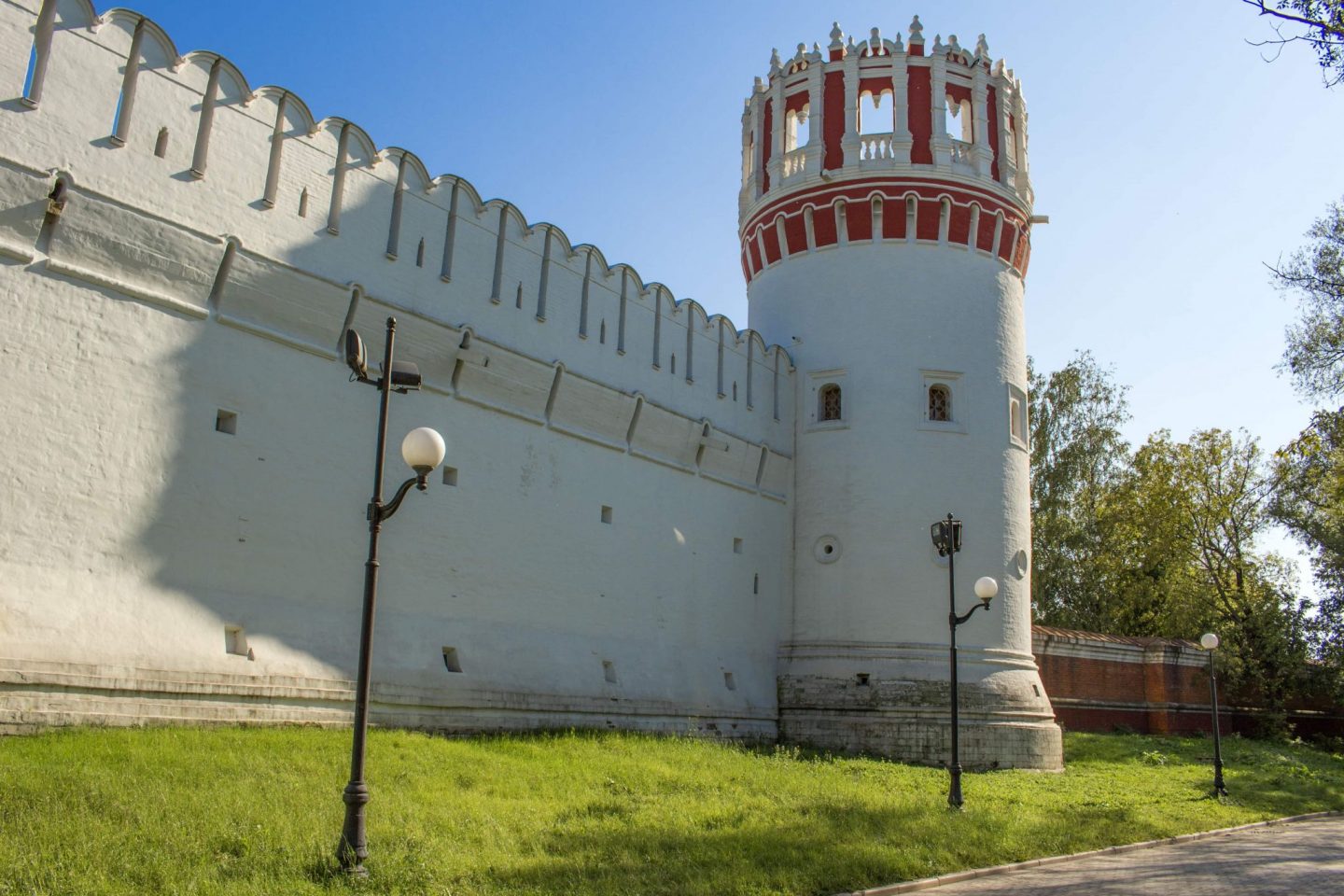 Moscow City
Moscow City is a group of skyscrapers which make it an otherworldly sight compared to the rest of Moscow. It looks like a piece of New York, and people come here to have a look at the most expensive buildings in the city and go to its panoramic deck.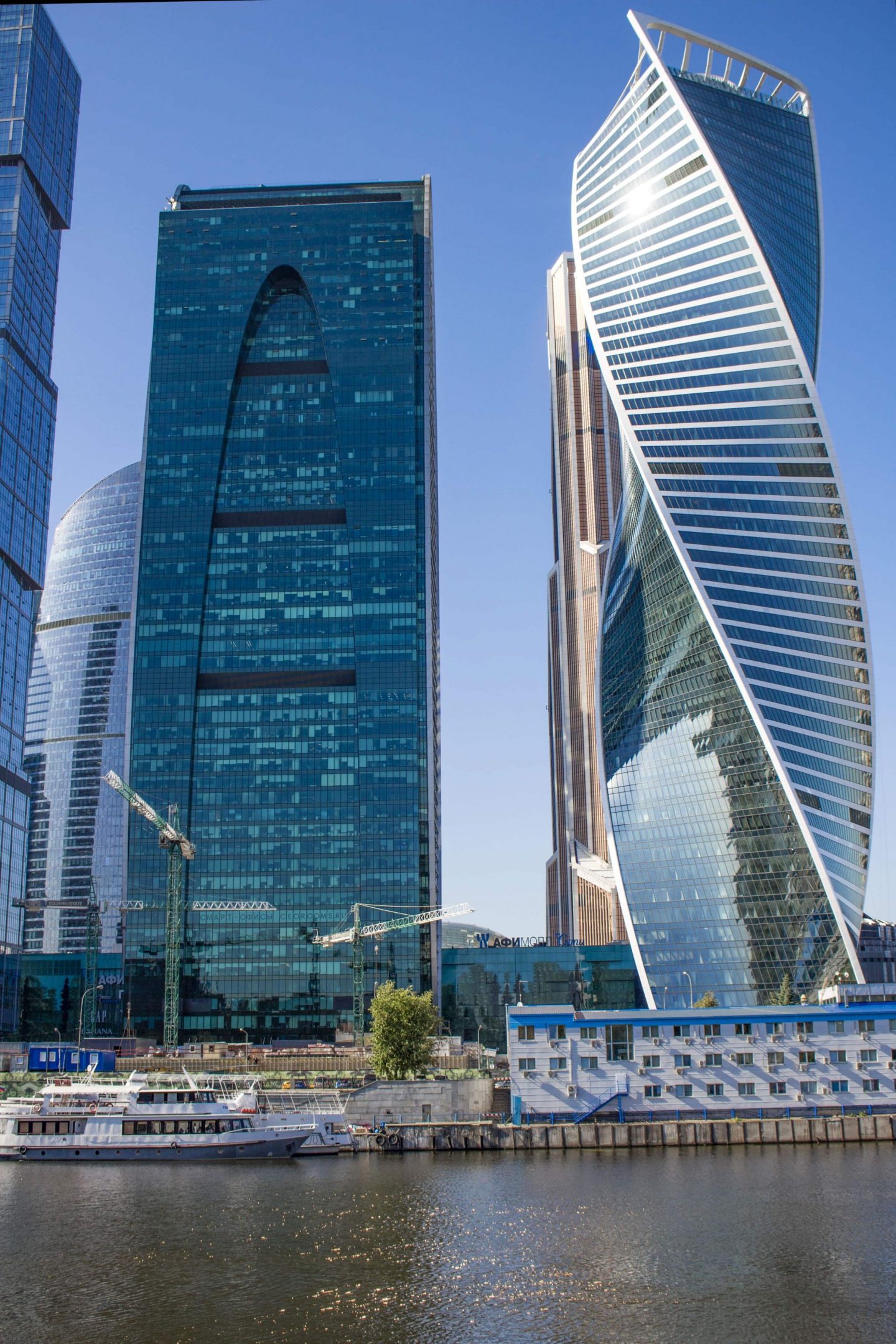 Metro
The metro of Moscow is considered one of the most beautiful in the world. Trust me, the Soviets did their best in decorating the stations. Where else can one see chandeliers, mosaics, sculptures and frescoes, if not in Moscow?
Moscow Nightlife
Moscow is known as the city that never sleeps and it is beautiful at night. In addition to visiting the Red Square in the evening, there is another thing I highly recommend doing.
Seeing Moscow from above is a spectacular show, and it gets better when it is dark. Go to the Vorobyevy Hills with the most popular panoramic viewpoint in the city. It is free and offers views of the center of Moscow and the newly-built Moscow City. Another free panoramic deck is at the Academy of Sciences: it is closer to the city center and offers better views.
The viewpoints of Moscow City and Ostankino Tower are much higher and the views are simply amazing. I would choose Moscow City over Ostankino.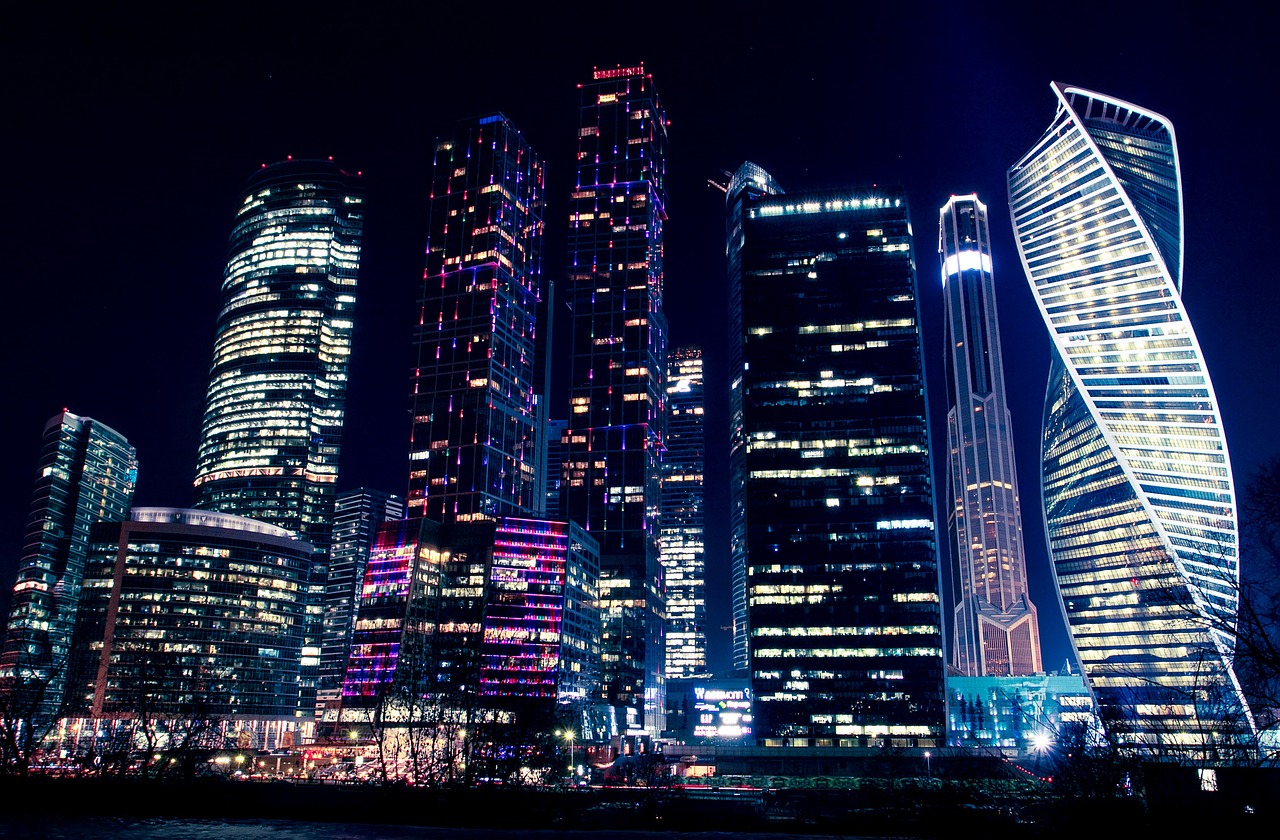 How to get from Moscow airport to center
Domodedovo, Sheremetyevo, and Vnukovo are three of the biggest airports around Moscow. When I research for the ways to get to the city center, I always check the website of the respective airport, usually, there is a lot of helpful information.
When it comes to Moscow there are several ways:
Aeroexpress
I fly to Domodedovo airport and always choose Aeroexpress to get me into the city center. It is by far the most convenient and fastest way to get to the center of Moscow from the airport. Aeroexpress is a train and it runs every 30 minutes between the airports and railway stations of the city. There is no need to book tickets in advance: usually, I buy a return ticket as well, so I do not have to do it on my way back to the airport.
Buses
Of course, there are buses that run between all of the Moscow airports and the city center: just check the respective website. They are much cheaper than Aeroexpress trains, but they can be stuck in traffic jams which are a big problem in Moscow. And if you have many bags, it might not be the most convenient transport.
Taxi
Outside the arrivals area, there always are taxi drivers offering a ride. I do not advise to use their services, instead look for a taxi desk inside the airport: these ones are authorized and safe.
Getting around Moscow
Moscow is huge, so, even if you choose to stay in the center you will have to use public transport.
Metro is by far the most popular and fastest means of getting around Moscow and it is safe: there are metal detectors at the entrance to each metro station. Almost all the tourist attractions of Moscow are close to a metro station. What I strongly recommend to do is to avoid using it during peak hours: it will be extremely crowded.
Buses are safe, modern and cover the whole city. I took a bus only once when I needed to get to the Ostankino Tower as it is far from the metro.
When it comes to taxis, I can't wholeheartedly recommend any service. There are Uber and Gett in Moscow in addition to the local companies, but I have heard many stories where drivers behaved horribly, so better ask your hotel to book a taxi for you or recommend a company.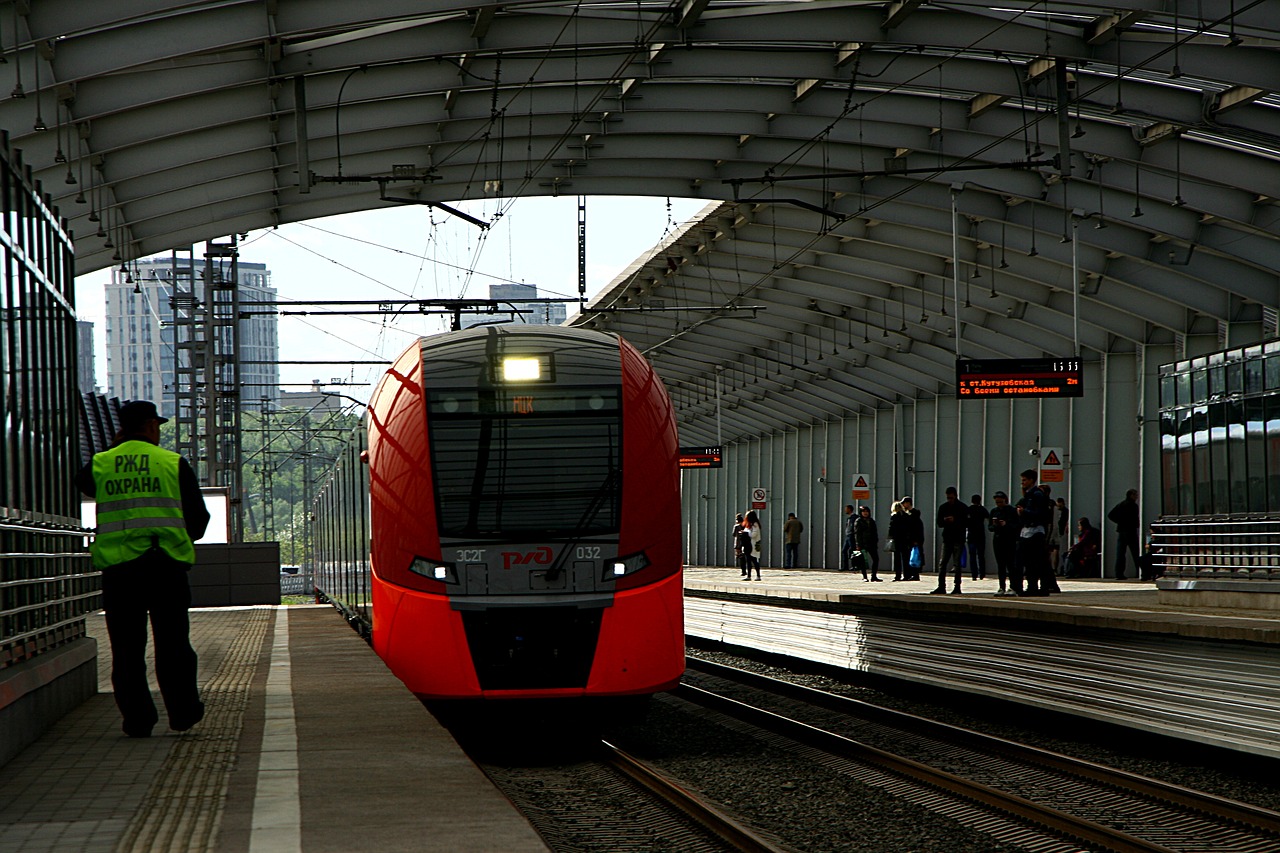 Where to stay in Moscow
I recommend staying in the city center inside the second transport circle: you will see the circles immediately when you look at the map. Thus, you will be close to the main tourist attractions of the city.
What I like about Moscow and Russia, in general, is that accommodation here is much cheaper than in Europe. I stayed a couple of times in Aroom Hotel, a very affordable place within walking distance from the Kremlin and paid less than 40 USD per night for a single room with private bathroom during high season.
Click here to check accommodation prices in Moscow.
There are many Airbnbs in Moscow, but if you are on a budget it will be hard to find a nice place.
Residential buildings of the city are old and, frankly, require reparation, but if you start searching ahead of time you may find something suitable.
Safety tips
Moscow is a European capital and it is safe. I think I will never get tired of saying it, I have never felt threatened there, even when I was walking late at night, and even when I stumbled into a group of bikers in leather jackets. Just take usual precautions(and read this before you go to Moscow): don't flash your expensive belongings or walk late at night in the distant areas of Moscow.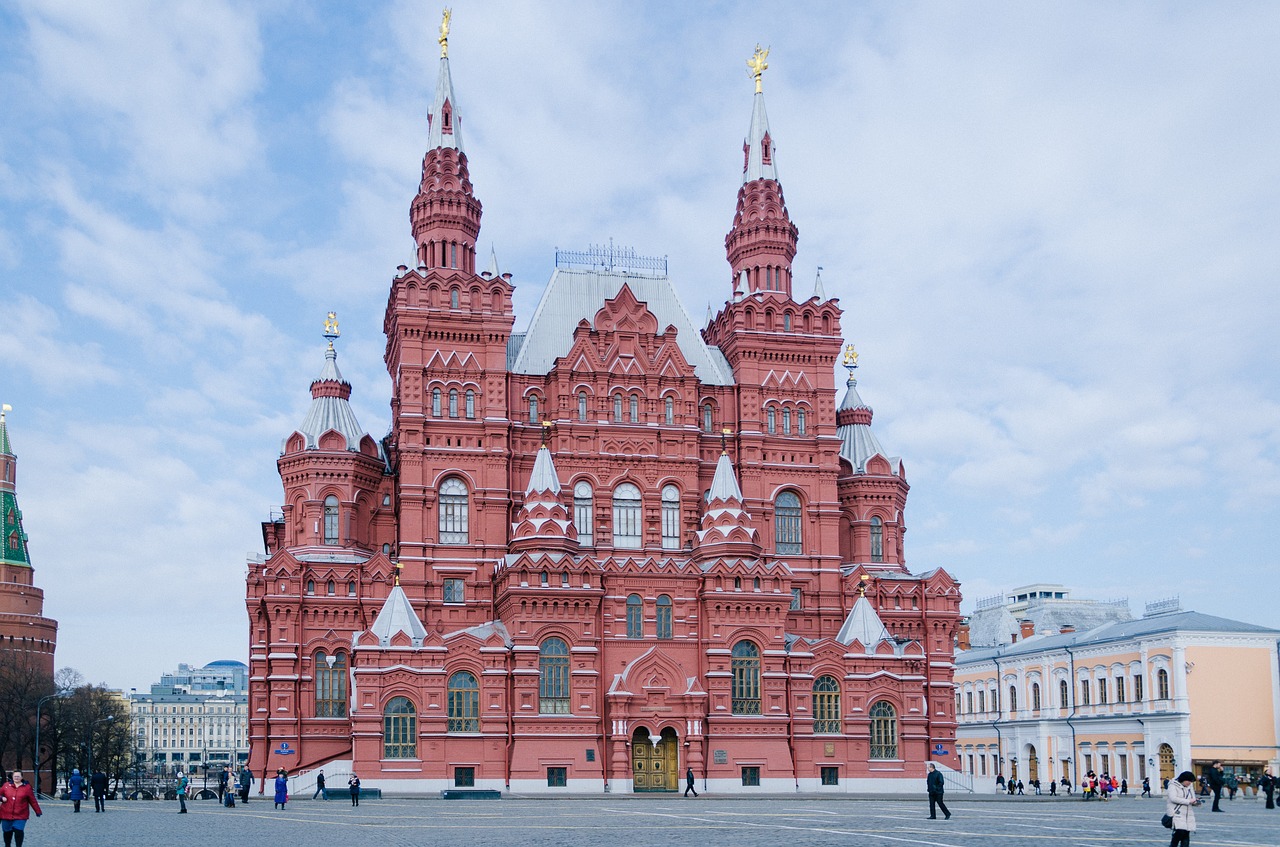 Final Thoughts
In short, go for it. Moscow is amazing and has something to offer to every taste, be it art lovers, architecture and history buffs or people who can't imagine their life without night lights and roaring music. Just choose the timing carefully.
The best time to visit Moscow is in summer and in the beginning of September when the weather is nice, as winters are very cold there. But then, New Year is the main holiday in the country and Moscow is especially beautiful at that time. I still hope that one day I will see it with my own eyes.

Biog: I am a traveler and travel blogger from Moldova, a small European country. I love history, science fiction, travel, and being lazy. As I work full time, I travel during my vacations only, and Europe is always my first choice as it is close to my country, and I write mainly about my European adventures.
Follow Irma Naan World on Pinterest | Facebook | Instagram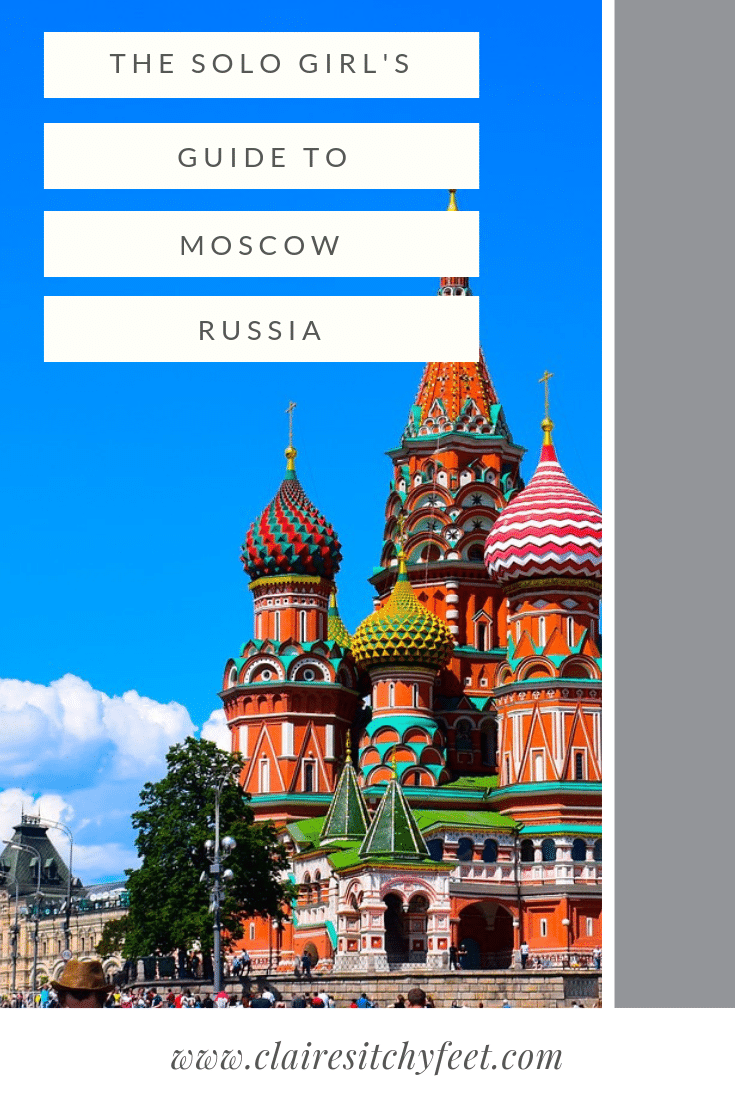 Check out our other Solo Girls Guides
Barcelona | Copenhagen | Israel | Kuala Lumpur | Moscow | Nepal | Queenstown | Prague | Santa Barbara | Stockholm | Uzbekistan | Vegas | Zurich 
Are you ready to book your trip?  To help you get the best deals and service here are the companies that I personally use to book all of my travel online. I always shop around before booking anything, but these are my tried and tested starting places.