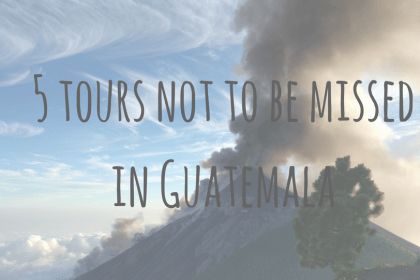 If you are planning a trip to Guatemala there are a few tours that you really shouldn't miss. I'm not always an advocate of an organized tour, I normally prefer to do it myself, but sometimes you just have to pay the cash and go with the masses. So here is my guide to the 5 tours not to be missed in Guatemala. 
Acatenango
If you are looking for adventure and you are in good physical shape then don't skip this tour. Yes, it's hard, but it is so worth it! If you really want to challenge yourself add a hike to Volcan Fuego in there too.
There is only one company that will take you to Fuego and it's the only company I would recommend to book an Acatenango overnight tour with and that's OX Expeditions. I have written all about my Acatenango and Fuego experience and you can read it here. It is possible to hike Acatenango alone, but I really wouldn't recommend it. 6 people died up there the weekend before I arrived, it's a serious hike and not to be underestimated.
Pacaya
If Acatenango is a bit much for you (don't worry it's a bit much for most people) Pacaya is a great option. You can choose a day trip or an overnight camping trip (lot's of fun).  It's an easy 1-hour walk up and if even that is too much for you, you can ride a horse! You are not allowed to hike Pacaya without a guide so it's not possible to do it alone. You can read about my experience hiking Pacaya here.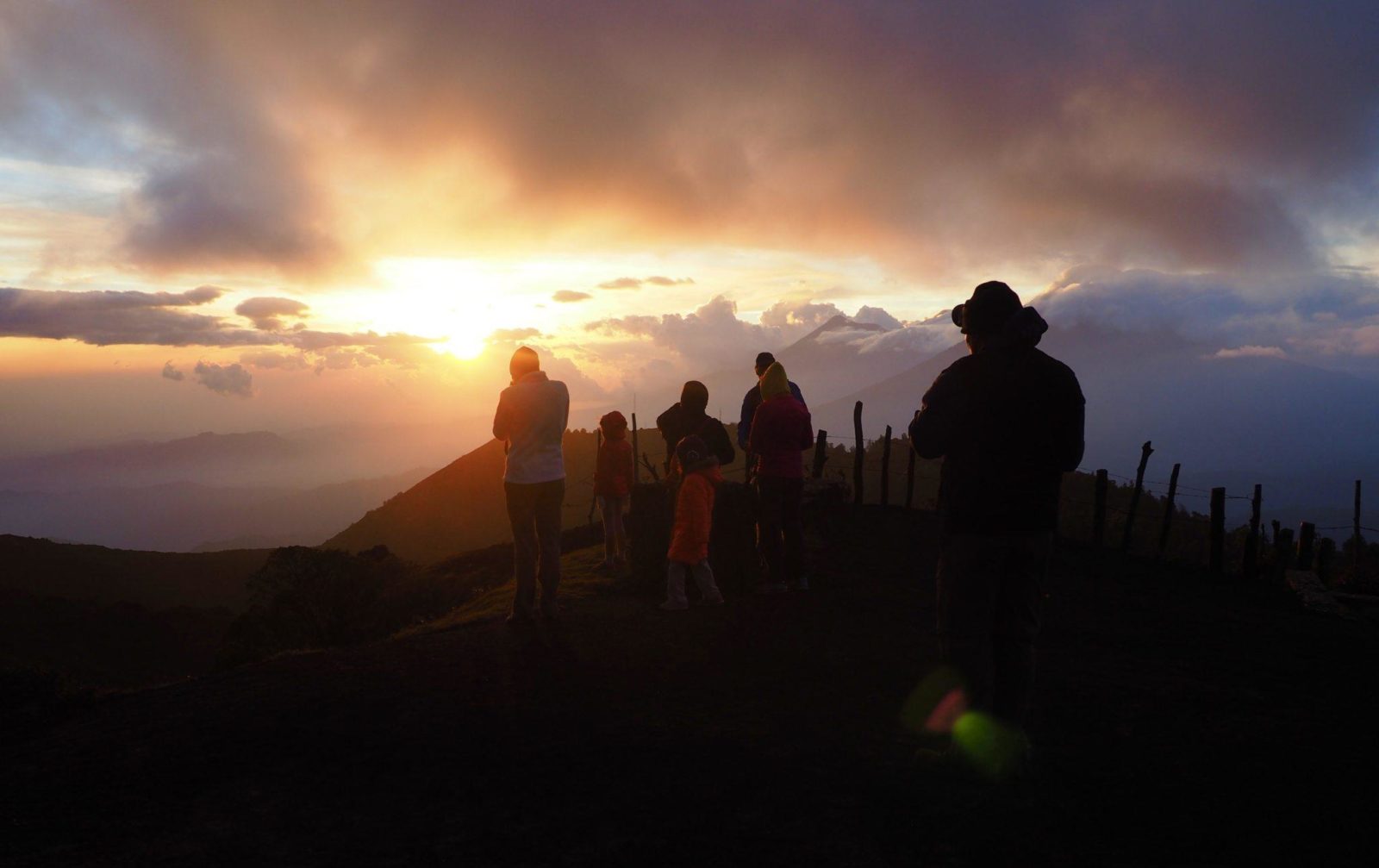 Indians Nose
Now this one involves a very early morning start, I'm talking 4 am… But it really is worth it to watch the sunrise over Lake Atitlan. If you get lucky (like me) you might even get to see Fuego erupting in the distance. Although you could do this alone, practically it would be very difficult to get to the trailhead at this hour in the morning without transport. In fact, I'm not sure you could even find the trailhead without a guide in the dark. Any tour company around the lake can take you to Indians Nose for around 100Q but I recommend paying extra and doing the tour with a guy called Matt. You can read about my experience on this tour and how to get hold of Matt here.
Semuc Champey
I really didn't want to do this tour. I just wanted to go and see Semuc for myself. But my friend who had been working there for a few weeks convinced me to do it, and I'm so glad I did! It is well worth the money and without doing the tour I wouldn't have been able to go into the caves or find the waterfall or big swing. You can read more about my experience on the tour here.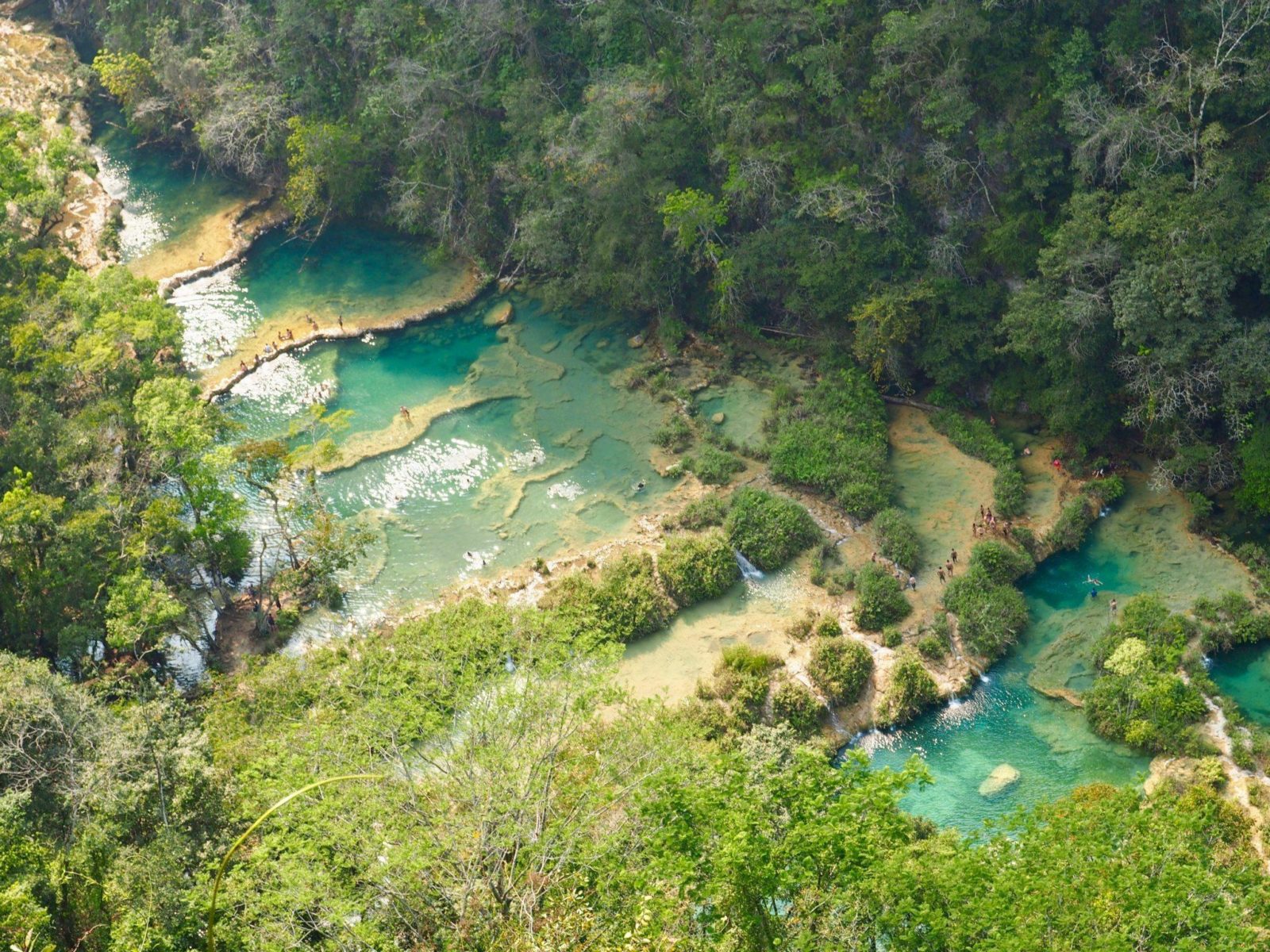 Tikal
Oh, Tikal! We didn't get on very well… Mostly because I was being tight and didn't want to pay the money for the tour. Unfortunately, this backfired and I had a bit of a nightmare there. So take my advice BOOK THE TOUR. You can take a read of my experience in Flores and Tikal here.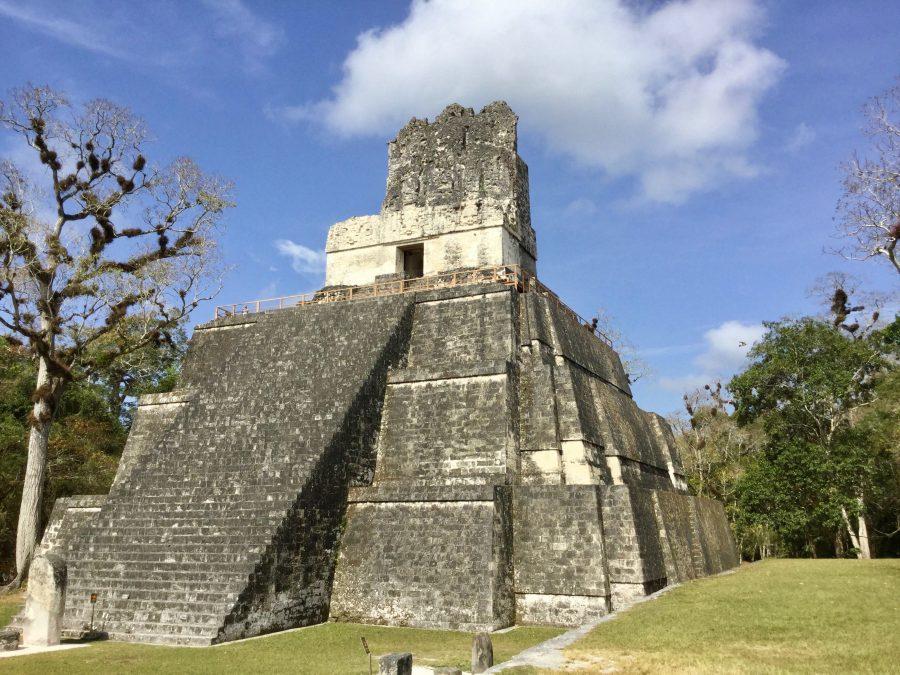 Everything else like hiking Volcan San Pedro or Chichicastenango you can, and should do yourself but these are the tours I recommend taking. If you have any other questions or need any questions answering feel free to comment below or send me an email.
PS. If you are looking for a really good complete guide to Guatemala check out this great guide here from Layer Culture.
If you need a cheap flight to anywhere check Skyscanner first! Or download their App here, and don't forget your insurance!