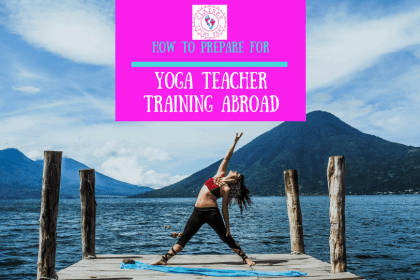 Are you thinking about doing your Yoga Teacher Training? It's something I had wanted to do for a very long time. When I finally decided to start looking for a course it was overwhelming and far more expensive than I thought! To help you decide if teacher training is right for you, take a read of my guide on how to choose a Yoga Teacher Training abroad.

Why do Yoga Teacher Training?
People decide to do Yoga Teacher Training for a number of reasons, not just because they want to teach yoga. Teacher training isn't, and shouldn't be for everyone, there are lot's of options out there for people to learn more about yoga without doing a teacher training.
Many people do Yoga Teacher Training to simply deepen their practice. Some have been practicing Yoga for many years and feel that they want to dedicate time and space to further their practice. Others haven't done much yoga before and want to learn a new skill. And what seems like the minority actually want to be yoga teachers.
Because of this, there is a variety of difference in skills and experience on most teacher training with some students being far more advanced than others.
Should I do Yoga Teacher Training?
The first thing you should ask yourself before doing a yoga teacher training is, do I want to teach? If the answer to this is no, then you should instead consider a yoga retreat. There are numerous Yoga Retreats all around the world that cater for all levels, needs and budgets.
If the answer is yes, then here are a few things to consider before you book.
How much experience do you have?
How many years have you been practicing for? Do you already have a solid knowledge of Asanas?
If you are thinking of becoming a Yoga Teacher then the answer is probably a lot of experience, which is great. But what about the rest of yoga? Asana is a very small part of yoga, to be a teacher you also need to develop your understanding of yoga Philosophy and understanding of the spiritual aspects of Yoga.
Then there is the teaching part of yoga…
Have you ever taught a class? Do you have any knowledge of Anatomy and Physiology? Or teaching methodologies?
Teacher training is short and intense. Programs are packed full of information and you can never cover it all in 3/4 weeks. Therefore it's important to choose your course wisely and prepare as much as you can before your training.
How to prepare for Yoga Teacher Training
Start thinking like a teacher
Speak to your teacher at your local studio and ask them if you can shadow or assist them with their classes. Just watching an experienced teacher teaching a class will help you to start seeing yoga from a different angle.
Start reading!
Set aside time each morning or evening to read spiritual texts. If you aren't sure what to read I've put together my top 5 books here to get you started. If you want to teach yoga you need to know about the lineage and 8 limbs as a minimum. It's important to start practicing the Yammas and Niyammas and understand the bigger picture beyond ASANA.
Products from Amazon.com
‹
›
Know your Sister Science
Not all yoga courses cover Ayurveda. But they should! If you are practicing Yoga then you really should be practicing Ayurvedic principles as well, or at very least thinking about them. Yoga Veda offers a FREE online course called Sister Science, it's an introduction to Ayurveda for yogis.

Self Practice
If you don't already have a self-practice it's time to start now. Once you start teaching it may be difficult for your to get to class often. This makes self-practice at home even more important, you need to practice what you preach. So start now. Dedicate a time and space each day to get on your mat and practice, even if it's just 30 minutes a day.
Anatomy and Physiology
Most yoga courses either don't cover much, make you pass an exam before taking their course or make you do an exam as part of your course. Regardless it's important for you as a teacher to have an understanding of the body. I strongly advise any prospective teachers to first take an online Anatomy and Physiology course. It's one thing you will never regret!
Products from Amazon.com
‹
›
Take a Pre-Teacher Training Course Online
I did my Teacher Training with Yoga Veda Institute and they offer a pre-teacher training course online. It's a fantastic course with everything you need to know to prepare you for your teacher training.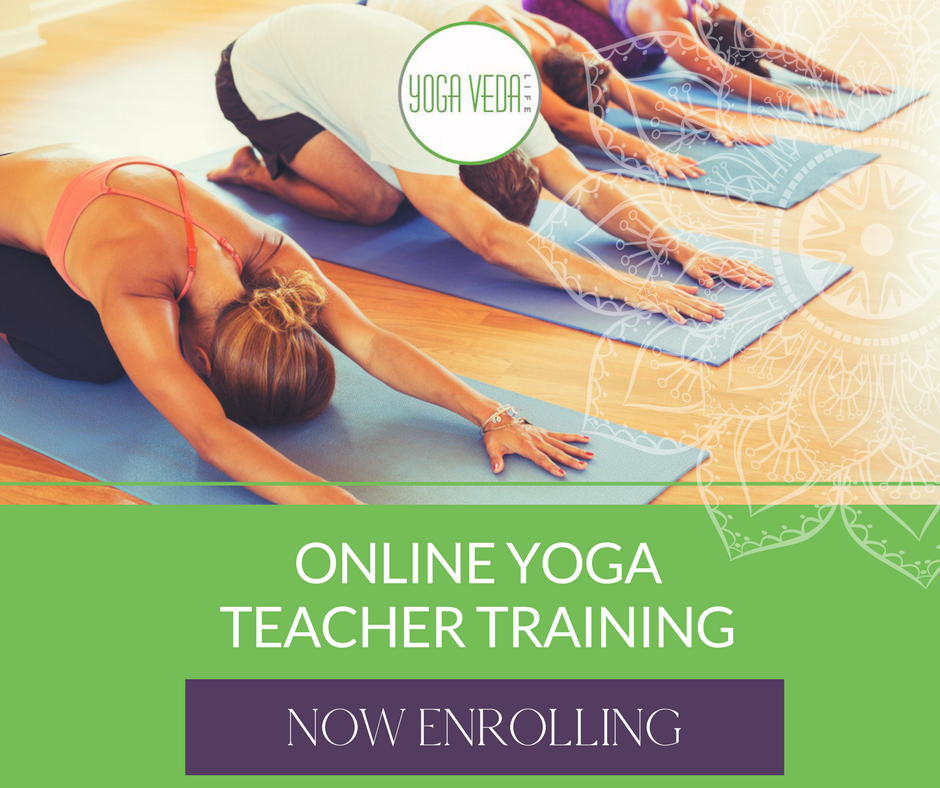 How to choose the right training for you?
What style
The first question you should ask yourself is what style of yoga do you love practicing yourself. If you haven't done many different types of yoga then maybe you should first go and try lots of different classes to get a good sense of what's out there. Most people train in Hatha or Ashtanga Vinyasa but there are so many other types of yoga out there.
I personally trained in Shivinanda Hatha but my personal practice is Mysore style Ashtanga. They couldn't be more different but that's what I wanted. Once I completed my YTT I took on an internship at an Ashtanga Vinyasa Studio where I was able to fill in all of the gaps and get some valuable teaching experience.
Do you want to go abroad
For most people this is the best option, it's often cheaper and it offers you a completely immersive experience. This way you are away for all the normal distractions and able to be fully present. You can find some great flight deals on Skyscanner making studying abroad a great option. Take a look through some of the courses on Book Yoga Retreats to get an idea of where you could study.
How much time do you have
Generally, Yoga Teacher Training is 200 hours over 4 weeks. My course was 200 hours in 3 weeks which was intense but if taking 4 weeks off work isn't an option for you this is a good way to go. You can also find courses that offer part online and then just 2 weeks on-site training. This is a great option for those with limited time. The online portion covers all of the theory so when you arrive on your teacher training you have 2 solid weeks of practical classes with just a few hours of theory.
What is your budget
This was a BIG issue for me. I was already teaching yoga and in Latin America where I'm currently based there isn't a huge demand for a certification. I didn't need teacher training, I wanted to do it. But my bank balance said otherwise! Teacher Training will set you back anything from $2000-$5000 normally, depending on where you go and if you have accommodation and catering included.
Luckily for me, I read a post on facebook about a place in Mexico who offer teacher training by donation for a minimum of $500! I thought there must be some catch. There was of course, but it was a good one. Yoga Veda ask in return that you do 100 hours of Karma service in return for the training. For more information, you can view their course details clicking the link below.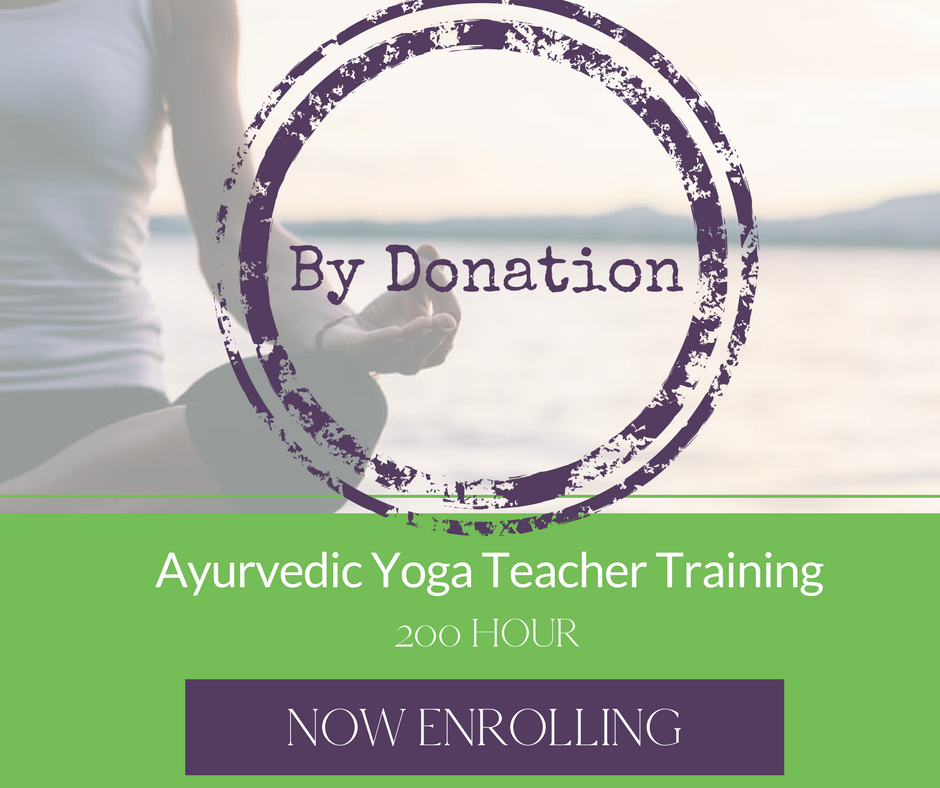 Things to consider after you complete your teacher training
If you think after 3/4 weeks of teacher training you will be ready to teach yoga you are probably going to be in for a bit of a shock. I have 15 years experience teaching dance, a solid understanding of Anatomy and Physiology and I did not feel 100% prepared to teach.
What YTT gives you is a solid foundation on which you can develop your teaching practice. It's important to think about how you can continue your development after your course. I choose to do a 3-week internship where I volunteered at a yoga school for 3 weeks teaching free community classes and covering classes when needed. I was supported by the studio teachers who helped me to plan my classes, took my classes and offered me feedback.
This time was invaluable. Learning to teach yoga is like learning to drive, you only really learn when you are out there doing it.
I really hope this post has helped you to really think about your options before booking a yoga teacher training. It really was transformative for me and I would love to help others thinking of following this path. So feel free to contact me directly or leave me a comment below.
Love and light
Claire x
If you need a cheap flight to anywhere check Skyscanner first! Or download their App here, and don't forget your insurance!