Are you are planning your next adventure? If you are, and you aren't sure where to go. Never fear in this article you will find my top 10 countries everyone needs to visit once in a lifetime!
p.s. The list is not organized according to any particular order because ranking these beautiful countries is just not possible.
10 countries everyone needs to visit once in a lifetime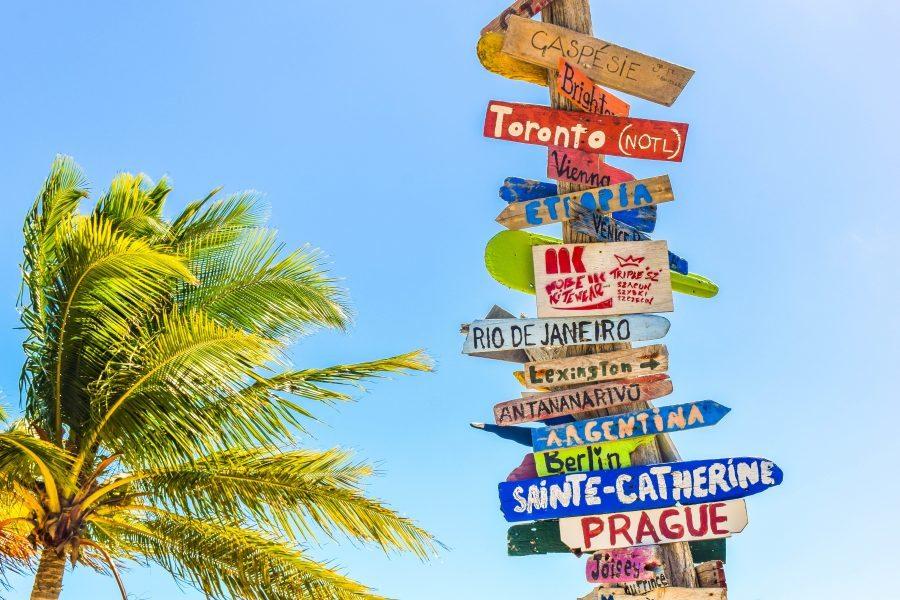 "Stuff your eyes with wonder, live as if you'd drop dead in ten seconds. See the world. It's more fantastic than any dream made or paid for in factories." – Ray Bradbury
1. Japan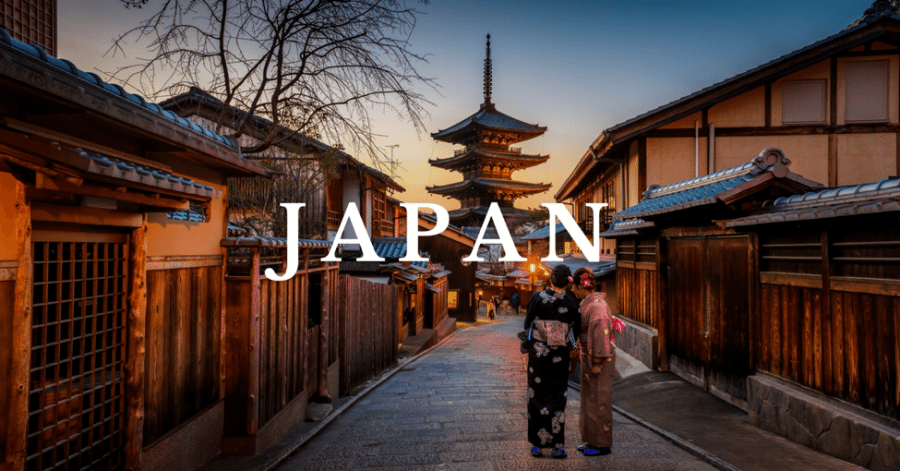 Modern and ancient culture exist at the same within the country. Hi-tech machines, robots, and skyscrapers can be found everywhere. While the ancient customs, as well as old buildings in traditional architecture style, are still well preserved.
If you are looking for a place to relax and to embrace your inner self, then Japan is the one. Zen garden and temples in the middle of the wood, just a cup of tea can take all the stress and anxiety away.
Quintessential Japanese food is famous worldwide. So much so that eating Japanise food has become so much more than just eating, it is an art form!
The slightly strange, but charming Love Hotel in Japan is ideal for couples who want to rekindle the romance.
2. Portugal
Portugal is thriving after the economic crisis, and the travel and tourism industry is blooming.
Voted as Europe's best destination at the World Travel Awards, Portugal has a lot to offer including natural and cultural experience, from exquisite beaches for surfing and relaxing, hot springs and stunning volcanic caves. The Azores – "Hawaii of the Atlantic" with scenic beauty is the Europe best spot for Whale Watching.
Given the abundant nature, Portugal is a country of vibrant culture. The charismatic Lisbon is already on the wishlist of many tourists, but it's not all Portugal has to offer. With it's long and interesting history, the county has been well-preserved and it has created one of the world's most fascinating museums.
3. Sri Lanka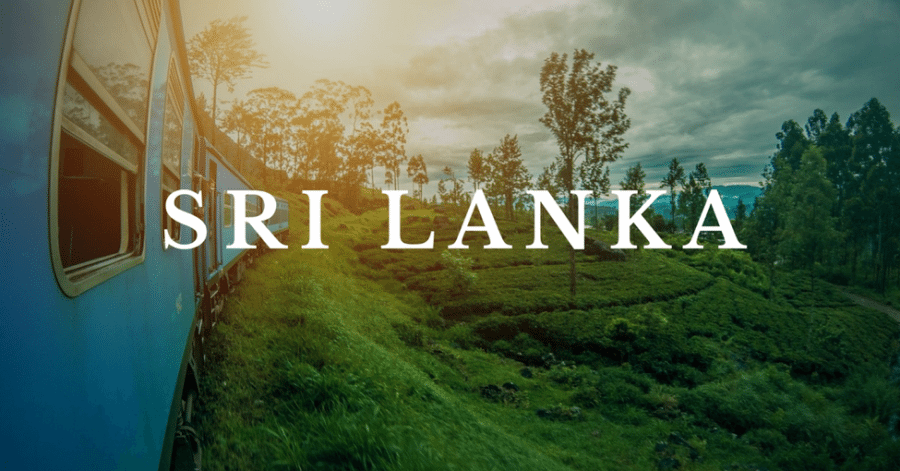 The next country on my list is Sri Lanka, an island country in South Asia, next to the famous Maldives.
Sri Lanka is an incredible tropical island that is perfect for an escape from the hectic city. This teardrop-shaped country offers golden beaches with swaying palm trees in the south and the west.
There is no better place in Asia to see wildlife than in Sri Lanka. Elephant, leopard, birdlife and much more can be found in national parks across the country.
Some of the best national parks in Sri Lanka:
Best for seeing leopard: Yala West (Ruhuna) National Park
Best for seeing wild elephant: UdaWalawe National Park; Wasgomuwa National Park; Minneriya & Kaudulla National Parks.
Best for bird watching: Sinharaja Rainforest Reserve; Horton Plains National Park
For those of you who seek historical and cultural experience. You will find a whole host of adventure here with an abundant of world heritage sites.
These include:
The Sacred City of Kandy
The old fortified town of Galle
The Golden Temple of Dambulla
Your trip to Sri Lanka wouldn't be complete if you miss a tea tour. Tea Tours are Sri Lanka's signature tours. Enjoy an excellent cup of tea at a resort overlooking the tea garden. It is not just about drinking tea but a unique cultural experience.
4. China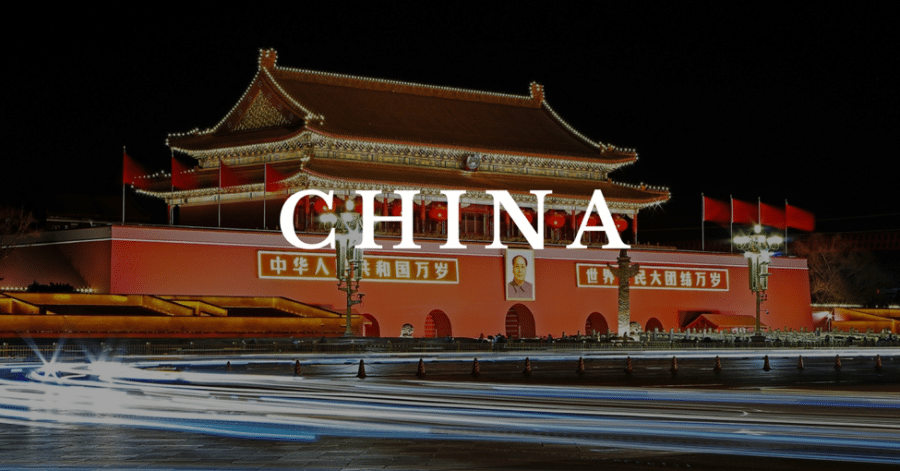 Chinese is one of the oldest civilizations on earth with spectacular cultural heritages in which the formation of some remains a mystery.
As the third-largest country in the world, Chinese territory stretches over several latitudes and longitudes. Therefore, China showcases a diverse and impressive natural landscape from the desert in Mongolia, to the Great Wall in the North, to the Tibetan Plateau. All of this plus its stunning beaches in the south.
Due to the physical diversity, Chinese cuisine also sees a considerable variation across the country. If you a food lover, China will definitely satisfy your taste buds.
5. Vietnam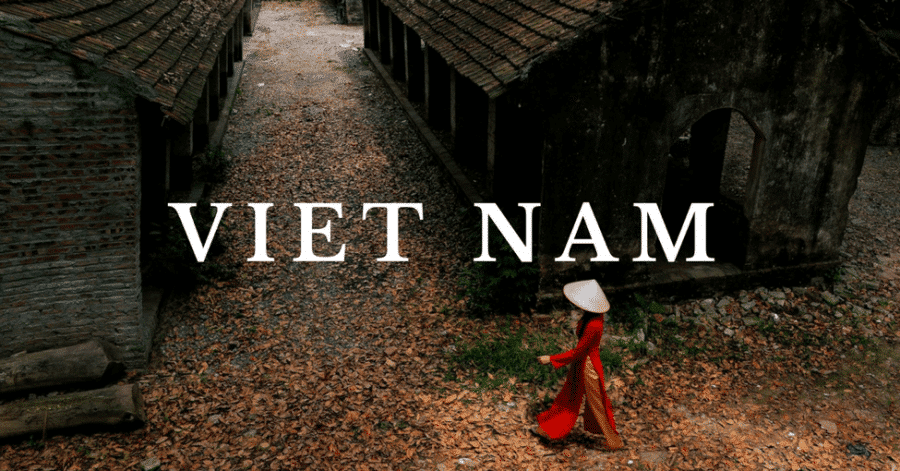 Neighbouring China in South East Asia is Vietnam. If there is one place on this planet that once you visit will capture your heart and never let go, it's Vietnam.
Throughout the S-shaped country, you will find seven cultural and natural World Heritage Sites. Plus so many more man-made treasures recognized by UNESCO.
Adventure to the North with beautiful terrace filed and ranges of mountains. Discover the world's largest cave of Son Doong, then take a tour from Hanoi to Halong Bay where you will find yourself cruising through kast towers. When you run out of steam, relax in one of the world's best and most inexpensive beaches in NhaTrang or PhuQuoc.
Voted as one of the cities in Asia that has the best street food, the capital city of Vietnam – Hanoi – is a paradise for foodie travelers.
6. India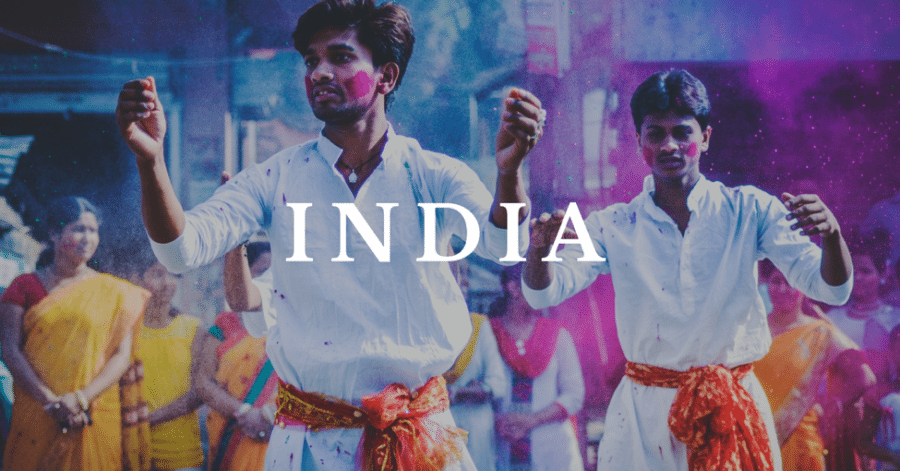 The places to see and things to do in this, the worlds second-most populous country, are endless.
India is vast, offering much to see throughout the country. With its beaches in the South, the majestic Himalayas in the North, the Western desert, and areas inhabited by tribes in the East. It is in the East where you will find the most pristine scenery.
A trip to India can be a detox for your mind and body. Spend time to practice yoga and feel different coming back home.
The good news is that traveling to India from 2017 onward is much easier with e-tourist visas applied for over 150 countries.
7. Greece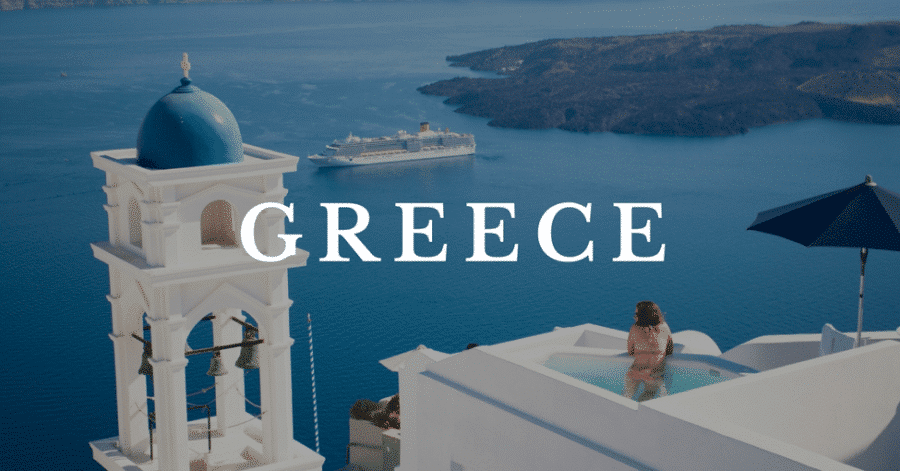 Greece is for sure on the bucket list of many travelers. If it is not, you need to add it right now!
Greece is where you find the greatest monuments and archeological sites of the ancient world like museums in Athen or palace of Knossos.
Breathtaking landscapes is another reason for you to visit Greece. Pristine beaches and beautiful sea resorts can seduce anyone who comes here.
With regard to cost, Greece is also much affordable than in other countries in Europe.
8. Italy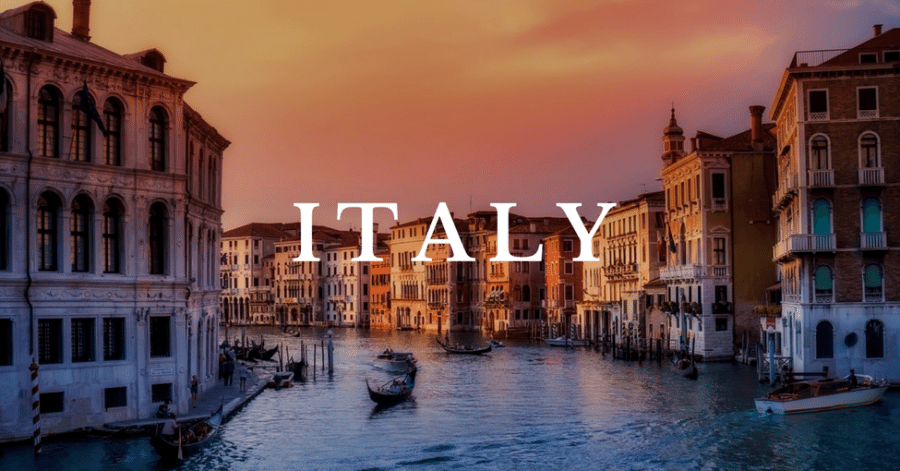 There are many reasons to visit Italy: culture, food, romantic scenery… The list is endless!
It is not exaggerated to say that the whole of Italy is a giant heritage site of mankind. Whether you are in Rome, Venice or Tuscany, you can see masterpieces everywhere.
If you want a stylish getaway, go to Italy. With many famous and high-end brands like Dolce & Gabbana, Valentino, Versace, going window shopping is one of the number one ways to pass an afternoon.
9. Turkey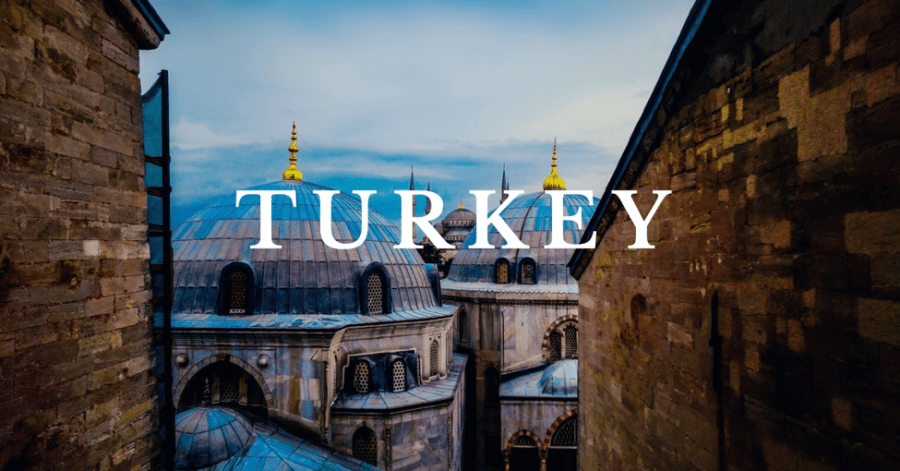 Turkey is a gorgeous country that you really shouldn't miss in your life. The Turkish territory span two continents (Asia and Europe) with diverse natural wonders.
Turkey is the land where you can step back into the past to a time when the ancient empires were in their glory. Marvel through the idyllic countryside, and be prepared to be overwhelmed by stunning mosques. Be sure to take home some souvenirs from Grand Bazaar.
10. Chile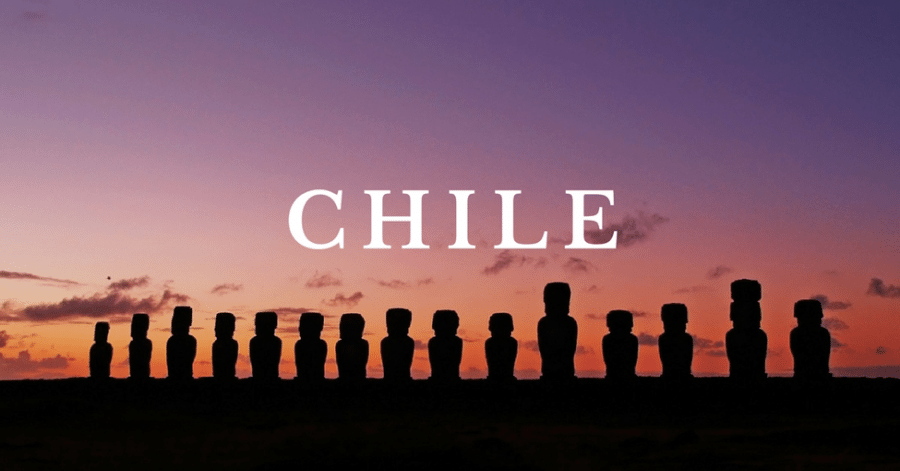 Introduced in top 10 countries to visit in 2018 by Lonely Planet, Chile has claimed its position on every tourist's must-do list.
Chile is a paradise for nature enthusiasts. Deserts, beaches, giant glaciers, and vineyards can be found all within the countries borders.
There aren't many countries where you can go on a trek around the volcano or swim in the world's largest swimming pool.
Don't miss out on a trip to Easter Island where enchanting moai statues are located. The remote island offers a distinctive and magnificent landscape with sandy beaches and many volcanic features.
Final Thoughts
I really hope I have inspired you to add these incredible countries to your list of places to travel to once in a lifetime. Have you been to any of them yet? I'd love to know so leave me a comment below 🙂
I never travel anywhere without Travel Insurance. If you are looking for insurance be sure to check World Nomads first.
This post was proofread by Grammarly