I know a lot of people can be a bit nervous before traveling to Colombia, so I wanted to put together this list of Colombia travel tips to help you understand a bit better how things work in Colombia. This post includes some of the questions I get asked frequently about traveling in Colombia, and a few things others told me (or I found out the hard way) that made living and traveling in Colombia that little bit easier.
Slow the F-down
This is my first point because of all of my Colombia tips, this is the most important. So please take this piece of advice and adjust your expectations of efficiency and speed right now. This is actually solid advice for Latin America in general, but especially in Colombia.
Your life is going to be much more pleasant while traveling in Colombia if you learn to slow the F down and not be in such a rush. Colombians are rarely in a rush and they will not be pulled into your demand for efficiency and speed. Want to buy some groceries from Exito, be prepared to wait in line for at least 10-15 minutes even if there are just 2 people with a few items in front of you.
Colombians are chill and like to take their time. Get used to it, you might even end up enjoying it. All that time spent standing in line is time you spend catching up on emails or mindlessly scrolling through Facebook.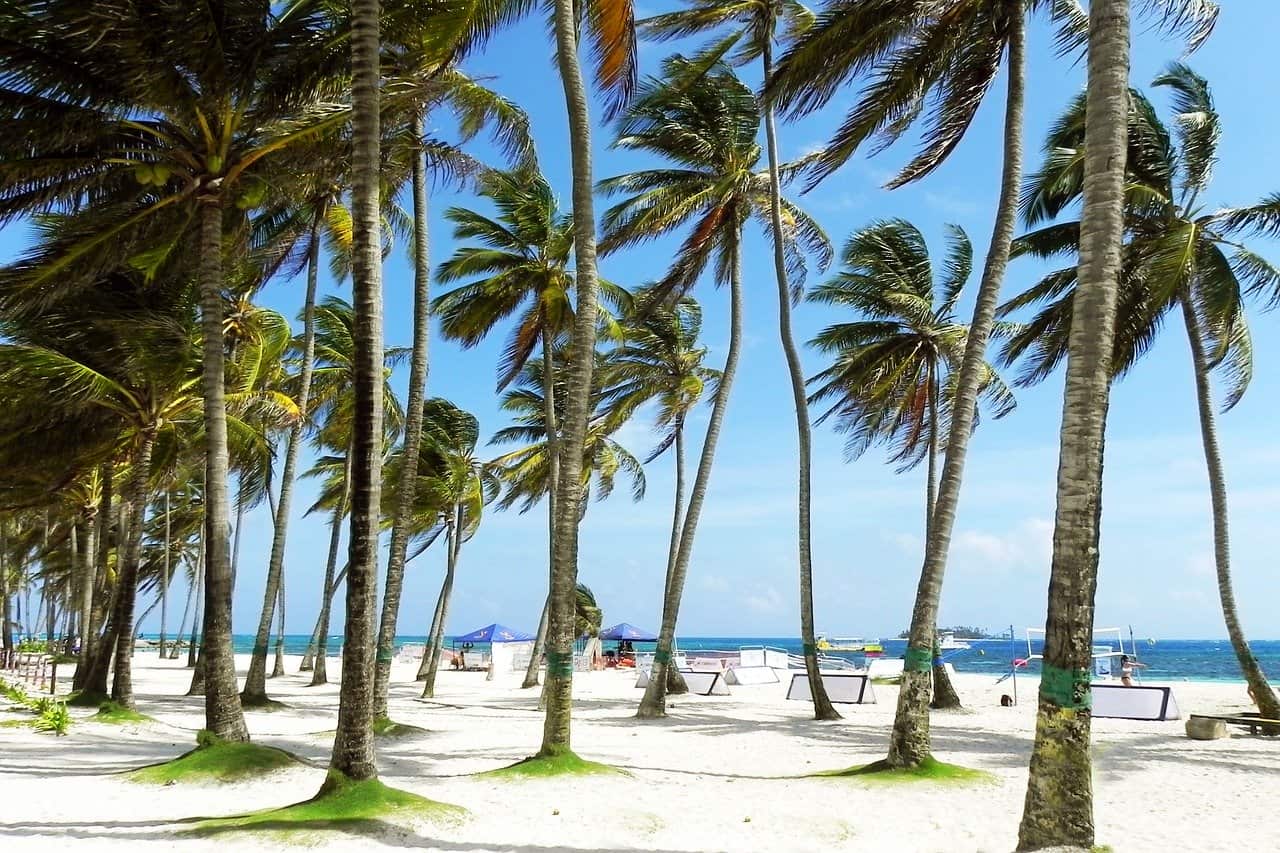 Did You Get Travel Insurance Yet?
If 2020 taught us anything, it's that you need to be prepared for anything! Travel insurance has always been high my list of things to get before I travel but now more than ever its at the top of my list.

I'm pretty sure we have all had travel plans messed up because of COVID and not all insurers covered this. So when looking for travel insurance it's important to check it covers travel disruption due to COVID-19, Hey Mondo, Passport Nomads, Safety Wing, and Travel Insurance Master all provide cover for this.

Hey Mondo is great if you are looking for a great value flexible policy. They offer single trip cover, annual multi trip cover, and long term travel cover. You even have the option to start the cover when you are already on your trip, although you won't be covered for the first 72 hours. For me my favourite feature is their app which offers you a 24/7 Dr chat and the ability to file a claim direct in the app.

Passport Nomads provides the most comprehensive cover for Digital Nomads. The game changer with them is that you have a red card and if you find yourself in need of medical care you just contact them and they will pre load your card with the funds to cover your treatment, meaning you won't need to pay out of pocket and then put in a claim later.

Safety Wing is great value with monthly cover starting at $39. It's super easy to use and it just renews each month. They have an excess of $250 and it's simple to make a claim through their website. I currently use them as they offer me free cover for my son as part of my policy and I like that it renews on a monthly basis, so I don't have to pay out a big lump sum up front.

I also use Travel Insurance Master for some short vacation type trips.

If you are doing shorter trips or an extended backpacking trip then Hey Mondo or Travel Insurance Master are the best option. If you are a digital nomad or planning travel of at least 6 months then go for Passport Nomads or SafetyWing.
10 minutes is never really 10 minutes
There is 10 minutes, and then there is a Colombian 10 minutes. Which is more like 20 minutes normally. This all made much more sense to me once I realized there are many words for now, and they don't necessarily mean now.
First, you have ahora, which I've been informed is at some point in the next 10 minutes or so. Then there is ahorita, in a little while – translates as at some point. Ahorita is used as a bit of a cop-out if someone doesn't want to pin down an actual time. For example, you are asking what time the bus will arrive and you are told ahorita, it probably means they don't actually know, but it will hopefully be along at some point today.
The actual word commonly used for now, like right now is ya! So in context, if you ask what time are we leaving and they say 'ya' then you are going this very second if it's ahora, it's in the next 10 minutes, if they say ahorita, who knows my friend, who knows!
Don't try to fight against this, just learn to embrace it, adjust your expectations and you will be much happier.
Learn some Spanish
This is so important. Most Colombians you are going to meet will not speak or understand much English. They also love it when foreigners speak in Spanish. I can't even tell you how many friends I met just traveling on public transport in Medellin because they were so excited that I could speak some Spanish and they wanted to be my friend and practice English with me.
It's going to make everything so much easier if you at least know some basics, like how to buy a bus ticket, order in a restaurant, and ask for things you need a in a shop. Colombia is also a great place to learn Spanish as the prices are so reasonable, plus they are well known for having the 'best' Spanish (ie they don't use a lot of slang and speak clearly).
Medellin is a particularly great place to learn Spanish and I personally did a 2-week course at Toucan Experiences, however, this has now closed down. I've also been doing online classes to keep up my studies, I will be fluent one day I swear!
When I first moved to Bogota, I was actually surprised at how little English was spoken as in Guatemala when I had lived before everyone spoke some English so it was easy to get by on my shitty Spanish. If you don't learn a bit traveling is just going to be that much more difficult and it will also cost you money as you won't be able to haggle as well!
Flights can be cheaper than buses
The most common, and often easiest way of traveling from place to place in Colombia is by bus. But do always check flight prices though as I've often found flights coming out cheaper than buses! You will need to be careful though as if you fly with the budget airlines in Colombia they will often charge you for both checked and hang luggage which can more than double the cost of your ticket (also recently multiple airlines have gone bust so make sure you do your research).
Buses are generally safe, I've taken many night and day buses and never had a problem. Do issue caution though and make sure you keep all of your valuables physically attached to you somehow. Never place your bag in the overhead space, always keep it by your feet (preferably with a foot through a strap).
Need to book transportation in Colombia?
I highly recommend booking all of your Colombia transportation with GuateGo. You can search for buses, shuttles, ferries, and Flights on their website. What I love most about them is their customer service. I know these guys personally from my time living in Guatemala and they really do look after their customers. So if anything happens and you get delayed and miss your bus, you can just call them and they are always there to help.

If you book through them you will pay a little more than if you book in person at the bus station. But it's worth it for the ease and security in my opinion. Click here to search for transportation in Colombia.
Most taxi drivers can't read your google map
I gave up on flagging down taxis unless I had no other choice in Colombia a long time ago. No matter how well I try to give directions or point to where I want to go on a map, I have yet to find a taxi driver who understands me/ listens to me/ knows how to follow the map. The map thing isn't so much of a surprise, smartphones haven't been a thing in Colombia for that long so it's just a technology they aren't quite used to yet.
Anyway, I'm not going to go too into this too much. But personally, I find it easier to use an app. That way I can enter into the app where I want to go and no communication of directions is needed with the driver at all. Uber, Beat, DiDi are the rideshare apps that work in Colombia. Or if you prefer to take a taxi then Cabify or Tapsi are great. I also always ask for the card of the driver if I get a good one that was I can send a WhatsApp if I need to go anywhere.
Using these apps is also a lot safer if that's a concern for you. I always discourage anyone from flagging down a taxi in Bogota as it really isn't very safe, other cities I've never had an issue with though personally.
People are probably going to stare…
Don't take it personally if people stare at you. Tourism is still relatively new here in Colombia and if you clearly don't look like a local then you will likely attract attention, especially outside of the cities. Most of the time it's just harmless staring, but sometimes it can turn into catcalling.
In Medellin I lived on a street full of car garages and it felt like walking the gauntlet every day just leaving my house having to walk past all of the mechanics shouting an array of colorful Colombian catcalls at me. It's annoying, and it can get exhausting, but it's something as a woman traveling in Colombia you will have to take on the chin.
Colombia is LOUD
Colombia is one of the most alive and bursting with life countries I have ever been to, and they really love music. But they don't just love music, they love to share their favorite music, mostly by turning it up so loud you have no choice but to listen to it.
It's not unusual to see someone riding a bike with a whole sound system booming out, headphones? Nah! It's also common to see people walking down the street pulling a speaker along behind them blasting reggaeton in their wake.
I remember traveling along the Caribbean coast one Christmas and I would walk down the street and here music, on closer inspection it would be only one man sat outside a house with speakers that could fill a small nightclub blasting out music. Colombians just like their music loud. Get used to it, especially if you are in Cali, Medellin, or anywhere along the Caribbean coast.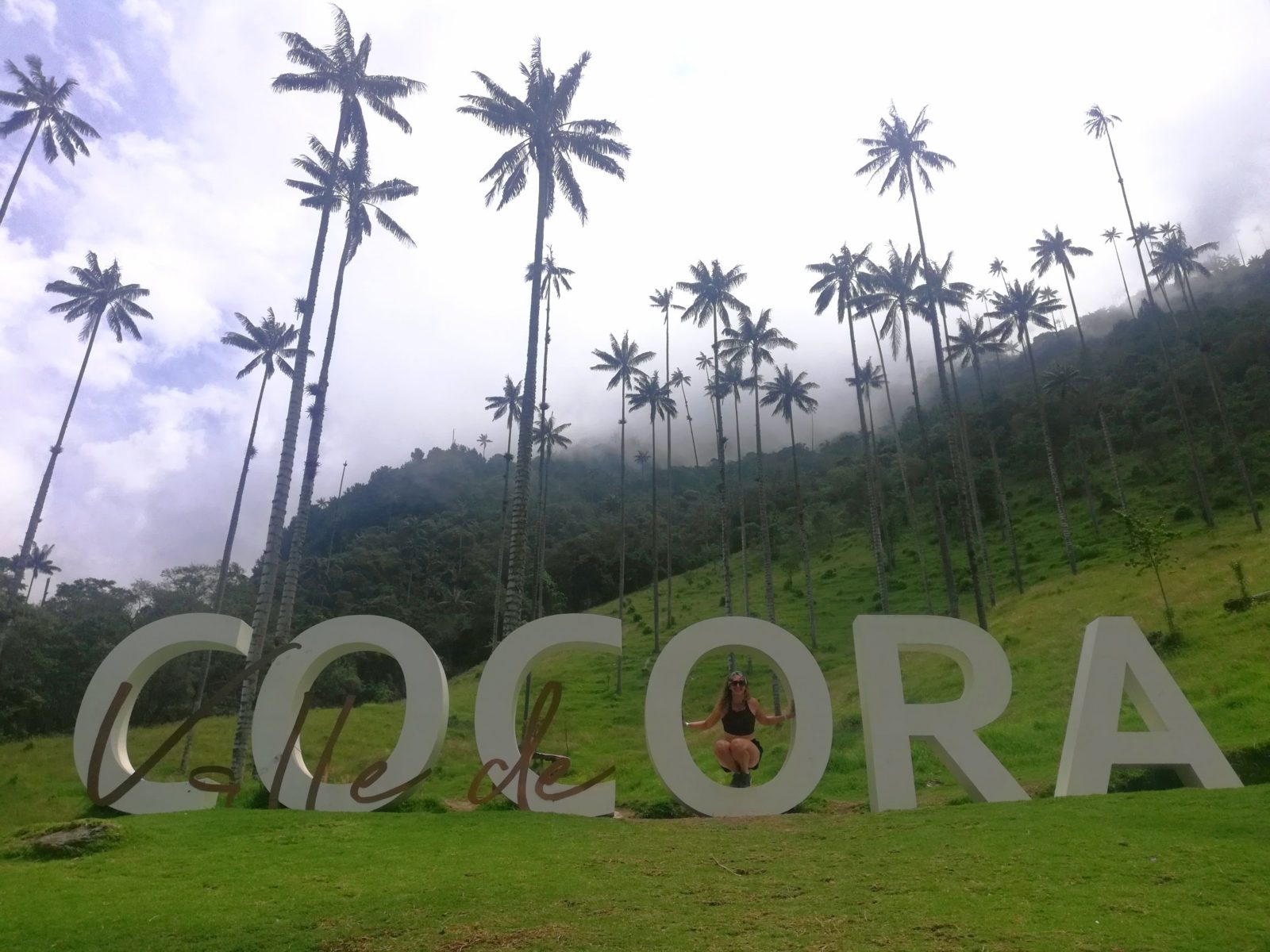 Please I beg you learn how to spell
Another of my most important Colombia tips is learning how to spell the name of the country you will be visiting… This should probably be at the top of this list. If you are going to travel to Colombia, for the love of Dios, please learn how to spell it.
It's Colombia, NOT Columbia. That. Is. All.
Don't listen to your parents, you aren't going to be kidnapped
Ok so maybe years ago kidnappings were common, but now? Not so much. But also, why in the hell would a Colombian criminal want to kidnap you? For what reason? Seriously. Unless your parents are Colombian politicians, super-wealthy and powerful Colombian business people, or narco-traffickers, you are of no use to anyone. Seriously.
Now there are of course some exceptions to this, if you go hanging out with the cartel bosses, or are one of the dumb-dumbs who decides to go on a narco tour to the farms where they make the drugs (AKA looking for trouble) then yes, maybe you might get kidnapped. Hopefully, you won't be that stupid though and you are a normal human just in Colombia to enjoy the country and not go looking for trouble you can oh so easily avoid.
No dar papaya
A big part of me really hates this saying, as let's face it, it's victim-blaming at its finest. But it's something in Colombia you just need to deal with and a rule you need to follow if you want to leave Colombia with all of the things you arrived with.
Basically 'No dar Papaya' means, don't give papaya. As in the fruit, as in don't give other people your fruit. In other words don't give people any chance to steal your stuff, because believe me, if you do they will. Never leave your phone on the table. Don't leave your bag on the floor. And never put anything in your pockets.
I've written a few safety posts you can check out for more detailed information. Safety is an important thing you need to research before you arrive in Colombia so you are well informed and prepared. I'm not going to lie to you, Colombia is not the safest country in the world. But as someone who has traveled and lived in Colombia solo as long as you are careful and well informed you won't have any issues.
Take care of your things, don't take any risks and listen to your gut.
He who shan't be named
Can we please all agree that going to Colombia and insisting on doing anything involving Pablo Escobar (especially in Medellin) is not a good thing to do? Seriously guys. Paintballing Pablos old house, not cool. Doing Pablo Escobar tours, not cool. Wearing a Pablo Escobar t-shirt and walking around downtown Medellin… good luck.
If you haven't already visited Colombia, then I'll forgive you for not understanding how much this stuff negatively affects Colombia and the Colombian people who are trying so desperately to move away from this dark spot in the countries history. Pablo Escobar was a terrorist. He is not someone to celebrate and idolize.
This is a sensitive topic for many Colombians and these wounds are still raw. Many people died and many more are still living with the trauma caused by the years of terror he inflicted on Colombia.
Please think twice before spending your money on anything that involves glamorizing him. Instead educate yourself on what really happened, not by watching Narcos (which is very factually incorrect), go to the house of memories (la casa de memoria) in Medellin, take the Heros tour in Bogota, or read Oblivion by Hector Gomez.
Let's all help Colombia to move forward and show the world there is so much more to it than cocaine and violence.
It's best to avoid traveling during peak times
This is a more practical Colombia travel tip.
Colombians like to go on vacation as much as anyone. And there are certain times of the year when Colombians will go on vacation to the coffee region, or the Caribbean coast, just like you. So if you don't want to be traveling during these peak times. Then avoid Colombia in December, January, and Samana Santa (easter).
In fact as a general rule for traveling in Latin America, always avoid trying to do anything in Samana Santa.
Colombia has a lot of public holidays
But it's not just these peak times you need to be aware of. Colombia also has a lot of public holidays, almost all of them fall on a Monday and during these long weekends Colombians will head out f the cities to Fincas. It also means if you are studying Spanish the school will be closed on Monday as will many businesses.
Eating out is cheap and supermarkets are expensive
One of the things that surprised me (and confused me) was how cheap it is to eat out in Colombia. If you know where to look you can eat a huge lunch of soup, rice, beans, salad, and meat plus a drink and some fruit for afters for $8,000 pesos, around $2 USD.
However, shopping in the supermarkets can be expensive. Especially for things like fruit and vegetables. It's far better to shop in the markets where you can barter for things and get produce that is much fresher and then just pick up anything you can't find there at the supermarkets.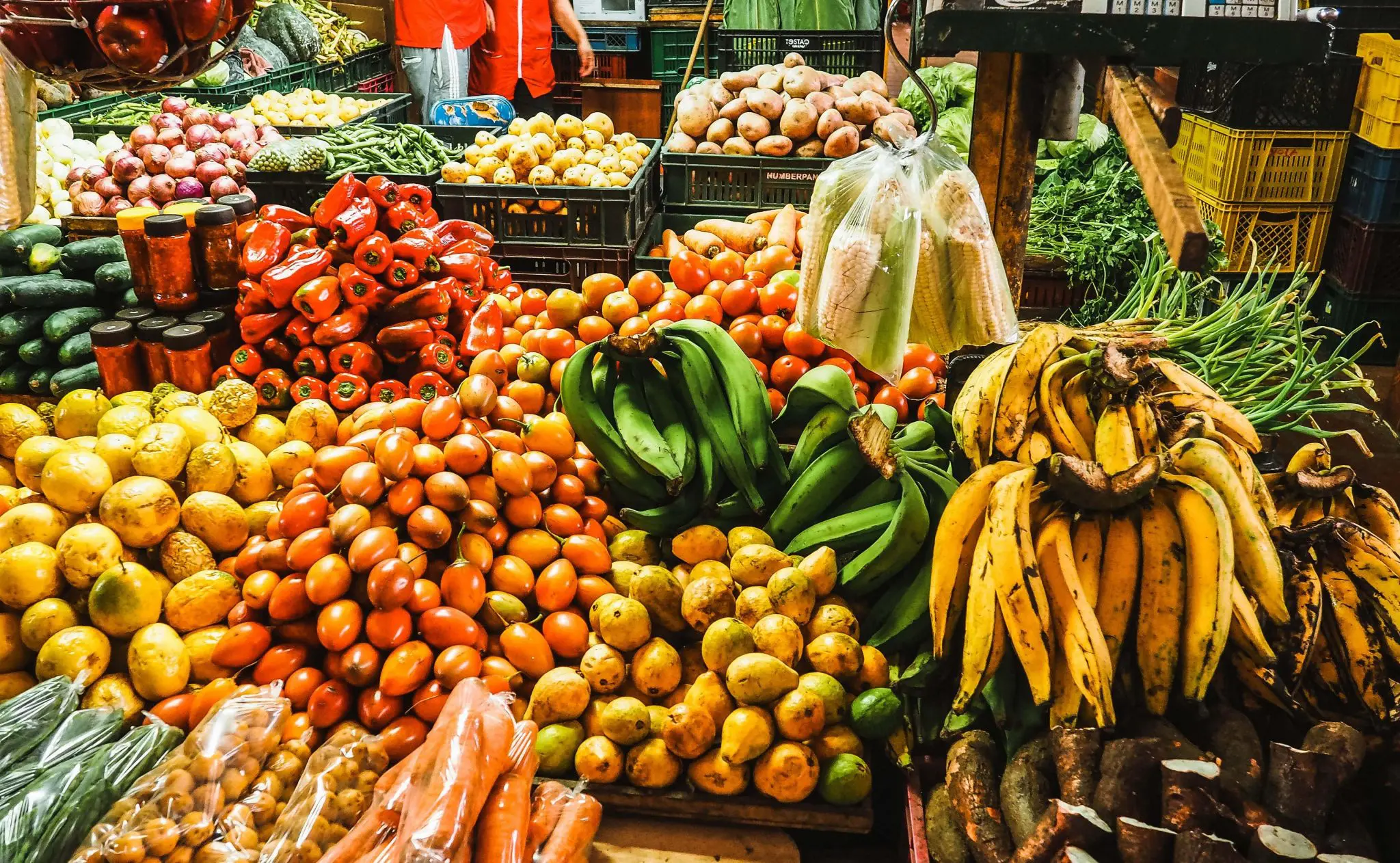 It has something for everyone
Love the mountains, visit the coffee region. Want to hang out with the hipsters drinking fancy coffee in a city, Medellin is your place. Chill on a Caribbean Island? San Anders. Explore the desert? Punta Gallinas. So many places! I could go on and on.
Colombia is one of the most biodiverse countries in the world and it has something for everyone, surfing, scuba diving, hiking, relaxing, salsa dancing, discovering lost cities, the list really does go on and on. The only issue you will find is figuring out your Colombia itinerary and being able to fit all of the possible adventures into the time you have.
Forget pubs and bars, the tiendas are where the party starts
This is another Colombian quirk I love. Shops (Tiendas) often have plastic tables and chairs placed outside them. This is so you can buy your beer and then just sit outside the shop and drink it. No inflated prices, and plenty of snacks for when you get the munchies, it's genius!
It's very normal on a Friday night to hang after-work drinking in a tienda and then later in the evening going to a club.
Colombians do it better
Salsa may have started in New York, but Colombians took salsa and then raised the bar. Now it's Cali that is the world capital of salsa. Same with Regetton, it may come from Puerto Rico, but Paisas took it and raided the bar which is why Medellin is now the reggeaton capital.
Side note, I was taken into a hardcore reggaeton club by a Colombian friend. I can't unsee the things I saw in there. I also couldn't breathe and lasted about 10 minutes haha. Reggaeton clubs in Medellin are not for the faint-hearted!
Don't believe a Colombian who tells you they can't dance
Even the Colombians who can't dance can dance. Don't believe them if they tell you they can't salsa.
Learning to dance salsa is as important as learning to speak Spanish
To really get the full Colombian experience you need to do two things, be able to speak some Spanish, and dance salsa. If you can do both you will be winning in Colombia. Learning to salsa opened up so many doors for me in Colombia, just as speaking Spanish did.
There are free salsa classes everywhere across Colombia. But if you are serious about learning then I highly recommend spending a few weeks in Medellin with dancefree. Do their paid evening classes and take private classes. Trust me on this. Then once you have the foundations head to Cali and do it all again!
Plastic surgery is a real thing here
Sad but true, especially in Medellin. which is also the plastic surgery capital. In Medellin, it feels like every other woman has had a boob job. And it's also apparently very normal for a woman to have the fat sucked out of her stomach and put into her ass.
I was told by my Colombian friend that this comes from the stereotypical 'narco wife' who had big boobs, a tiny waist, and big ass. Not all conform to it, that it is widely regarded as the ideal body type, no matter how unrealistic achieving this naturally is.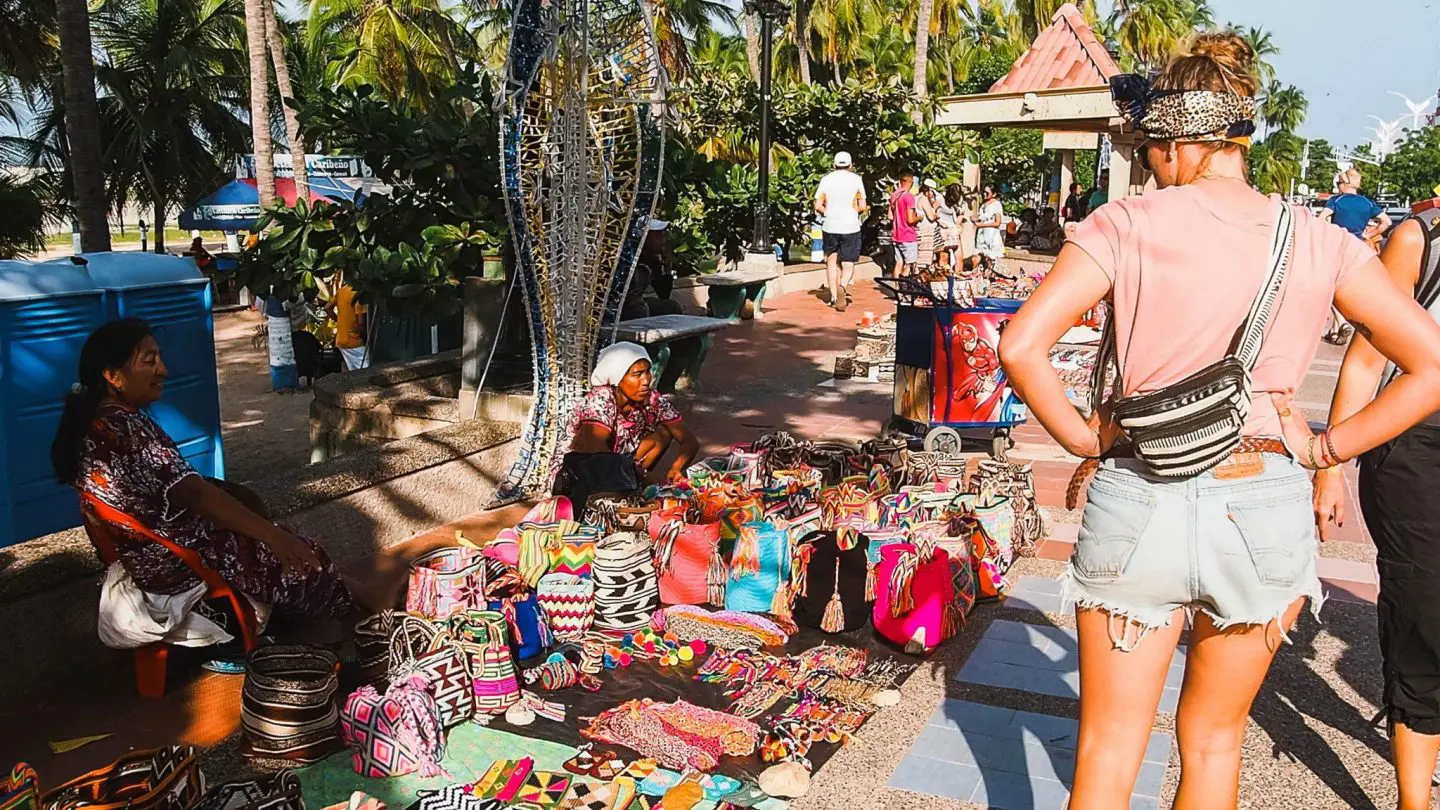 Vendedores ambulantes
This is the name of the street sellers. You can buy pretty much anything on the street from headphones to fruit! Over recent years the amount of vendedores ambulantes has grown drastically with the influx of people from Venezuela who are unable to work legally but want to support themselves and their families.
On the street, it can be easy to politely say no thank you. But if you get on a bus things are a little different, and it goes a little something like this.
Someone will get on the bus and say either "Buenos Dias" or "Buenos Tardes" then the whole bus must reply the same to the vendedore. Then they will walk along the bus handing out what they are trying to sell. Sometimes it's just candies, other times it might be a protein bar or even some hand cream.
Just politely take whatever they are trying to give you. Next, the vendedore will tell you their life story, explaining why they are here, and what they are trying to do. Normally it about feeding their family. Then they will once again walk along the bus and collect either the payment for the goods or you hand back the item to them.
Always be polite, and if you can spare a coin or 2 then give it to them and eat the candy. You don't see many people straight up begging on the streets in Colombia, people are much more proactive and I appreciate that. So give if you can, and if you can't just be polite and hand back the goods.
Sunday Funday
Sundays are a big deal here in Colombia. Sundays are for families and sport. In many of the cities, main roads will close to cars and be open to bikes encouraging people to get outdoors and exercise. This program is called Ciclovia and all you need to join in is a bike!
Other things to be aware of is that on Sundays restaurants will be extra busy (forget about trying to eat in Crapes and Waffles on a Sunday without a 2-hour wait) and as many public points of interest (museums, galleries, etc) are free on a Sunday, some just to nationals, but many are free to all. This makes Sunday the ideal day to go museum hopping in Bogota, so long as you don't mind the crowds!
Buying a Simcard can be a pain
This is a small thing, but I wish I'd known about this. You know how in most countries you can land at the airport and buy a sim and some credit and you are all set? Well, not in Colombia. Basically, because phone theft is such a big thing here, to try and keep a handle on things to buy a sim you need to go to the dealer and do it, take your passport as they will need this to set it up.
Topping up can also be a pain as you will need to both top-up and then use that top-up to buy a packet. It can be confusing, so my advice is to go into the dealer every time you need to top up unless you speak Spanish. Or buy a sim that you can use worldwide! Claro or Tigo are the biggest Colombian providers – and you can find places to top them up just about everywhere you turn.
What do I need to travel to Colombia
Apart from the obvious clothes, passport, and everything else on this packing list you don't really need anything special to travel to Colombia.
In case you are wondering do you need a visa to visit Colombia? The answer is probably not. For most countries you can enter Colombia for 90 days on a 'tourist visa' after that 90 days you can renew online, or by leaving and returning. You can only legally stay in Colombia as a tourist for 6 months in any year. That clock resets on December 31st at midnight.
The one exception to this I know of is Canada, for some reason Canadians have to pay like $88 USD to enter Colombia, not sure what they did to deserve this haha. But if you are a Canadian with dual nationality, don't use your Canadian passport and save yourself some $$.
Don't even think about overstaying your 90 day's
In case you were thinking of overstaying your visa by a few days, please don't. In most Latin American countries, believe it or not, this is not a big deal. You just pay a little fine and that's it. In Colombia it's very different. Go even a minute over and you will need to pay a fine (mine was almost $140 USD in total) and you will then have 2 weeks to get out of Colombia. They will also take fingerprints and mug shots. The whole experience was a little traumatic and I really wouldn't recommend it!
Bread? I don't think so
Fan of bread? Well, Colombians aren't. The big dog around here is the Arepa. Kinda like a thick coarse maze tortilla (that is dry, and can be very hard). I try, but I'm not a fan of the whole. Unless of course, they are super fresh and/ or stuffed with cheese (OMG I still dream of the arepas con queso in Cartagena). Anyway, be prepared to eat arepas for breakfast, lunch, and dinner. Each region has a different style of arepa. Some are sweet, some stuffed, some small and tasteless.
And if you do find bread, just be careful. They like to slip things inside bread in Colombia, mostly cheese. Colombians like to slip cheese into almost everything, hot chocolate with cheese, only in Colombia! Anyway, it's not unusual to slice a piece of fresh bread to eat with your eggs for breakfast only to find cheese and arequipe inside. Read the label carefully!
Café is not what you'd expect
It took me 3 whole weeks in Colombia before I was able to successfully order a black coffee, seriously. Why I hear you ask? Because in Colombia cafe is a nasty milky drink. Black coffee here is called tinto. On my last visit I did see a lot more places selling Americanos, but in general, if you want coffee, ask for tinto. Sizing is also very different here, a small is the size of an expresso (but not as strong) and a large is about the same size as a small coffee in the USA.
Also on the street, you will find a lot of Vendedores selling tinto. It's made with instant coffee and full of sugar, just so you know, but it does the job if you are desperate.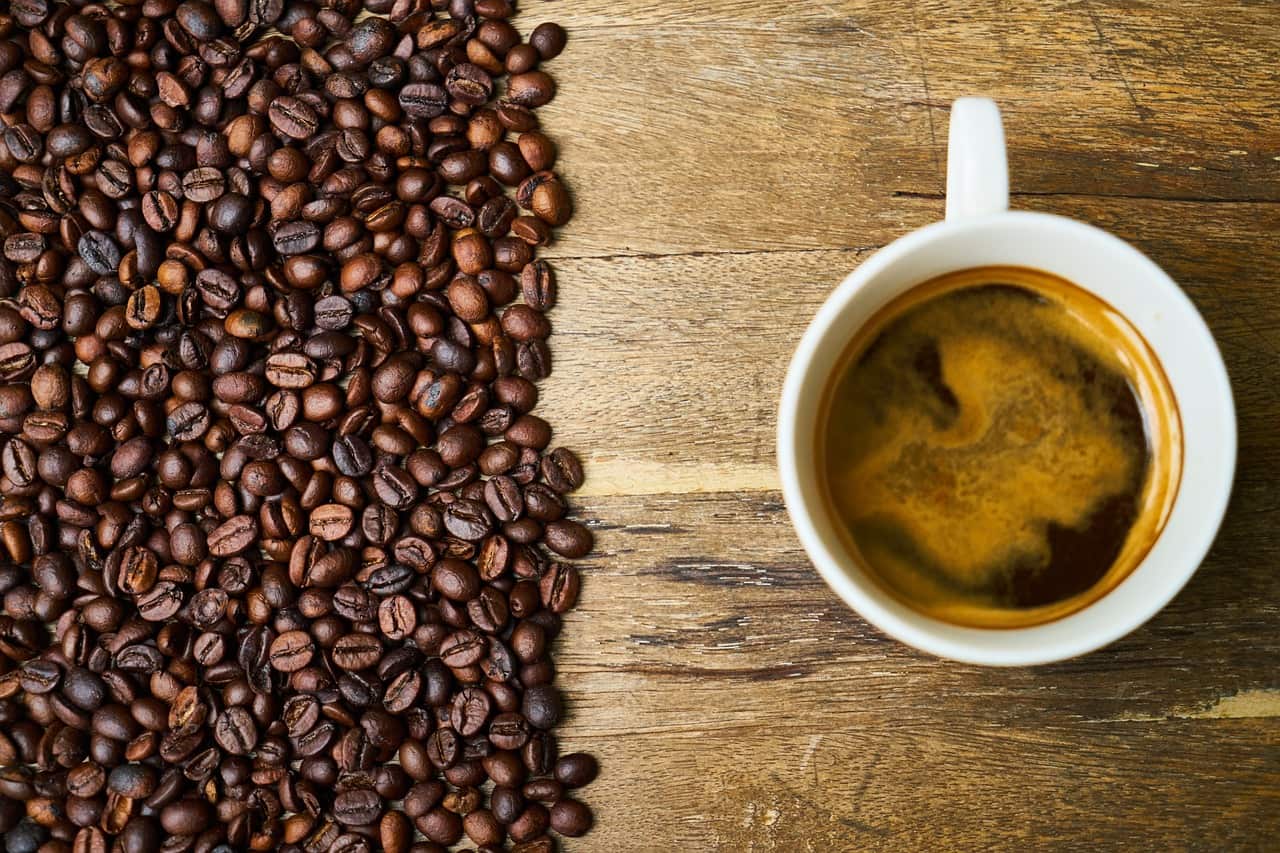 You're going to need to pack carefully
As I've already mentioned Colombia is a very diverse country and so your packing is going to have to reflect that. If you are just heading to the Caribbean coast (ie Cartagena) then read this packing guide. If you are planning to cover as much of the country as you can then read this packing guide.
Colombia doesn't have seasons as such, but it is pretty normal for you to experience ALL of the seasons in a single day in Colombia. You wake up and it's overcast and a little chilly, then it warms up and by lunchtime, you are sweating. But then it gets to 2 pm and the heavens open and for 1 hour it is pouring with rain complete with a thunder and lightning show. Then as quick as it rolled in it's gone again. The sun goes down and you need your coat again.
Then there is also the social rules of dressing, for example, flip flops and hot pants are fine in Santa Marta, but in Medellin dressing like that will just make you stand out as a tourist. If you want to blend in wear shoes and jeans like everyone else.
Anyway, I go over all of this in my Colombia packing guide which you can read here.
Colombia travel vaccines
This is another big question people have when travel to Colombia. Vaccinations, what do you need, if you need anything at all. The short answer is you just need the normal vaccines most children are given:
Diphtheria, polio, and Tetanus.
MMR
BCG
Meningocococcal C
Typhoid
Plus it's a good idea to have these if you are backpacking (not necessarily in Colombia, but anywhere):
The only injection you may get asked for in Colombia is yellow fever. But you will only be asked for this is you visit the Amazon. It is also advised for Parque Tayrona, but not inforced. So to be on the safe side, I'd get this done personally. I had mine years ago and just one dose is good for life.
ps. clearly I'm not a medical professional, so it's probably a good idea to visit one and ask them to check what you need to travel rather than taking the advice of some random blogger on the internet in a Colombia travel tips post…
It's hard to travel after Colombia
The big issue with traveling in Colombia is this. Once you have been to Colombia, it's pretty hard to get over Colombia. For example, not long after I left Colombia the first time I traveled to Cuba and I remember looking out over this beautiful country and thinking to myself, yeah it's beautiful, but it's not Colombia beautiful. I mentioned this to a fellow traveler I'd just met and she had also visited Colombia and wholeheartedly agreed.
Once you have fallen in love with Colombia you are ruined for other countries. The people are friendly, but not Colombian-friendly. The fruit is amazing here, but it's not Colombia's amazing. Be prepared to bore everyone you know to death with your pining for all the things that Colombia does better. It's tragic really.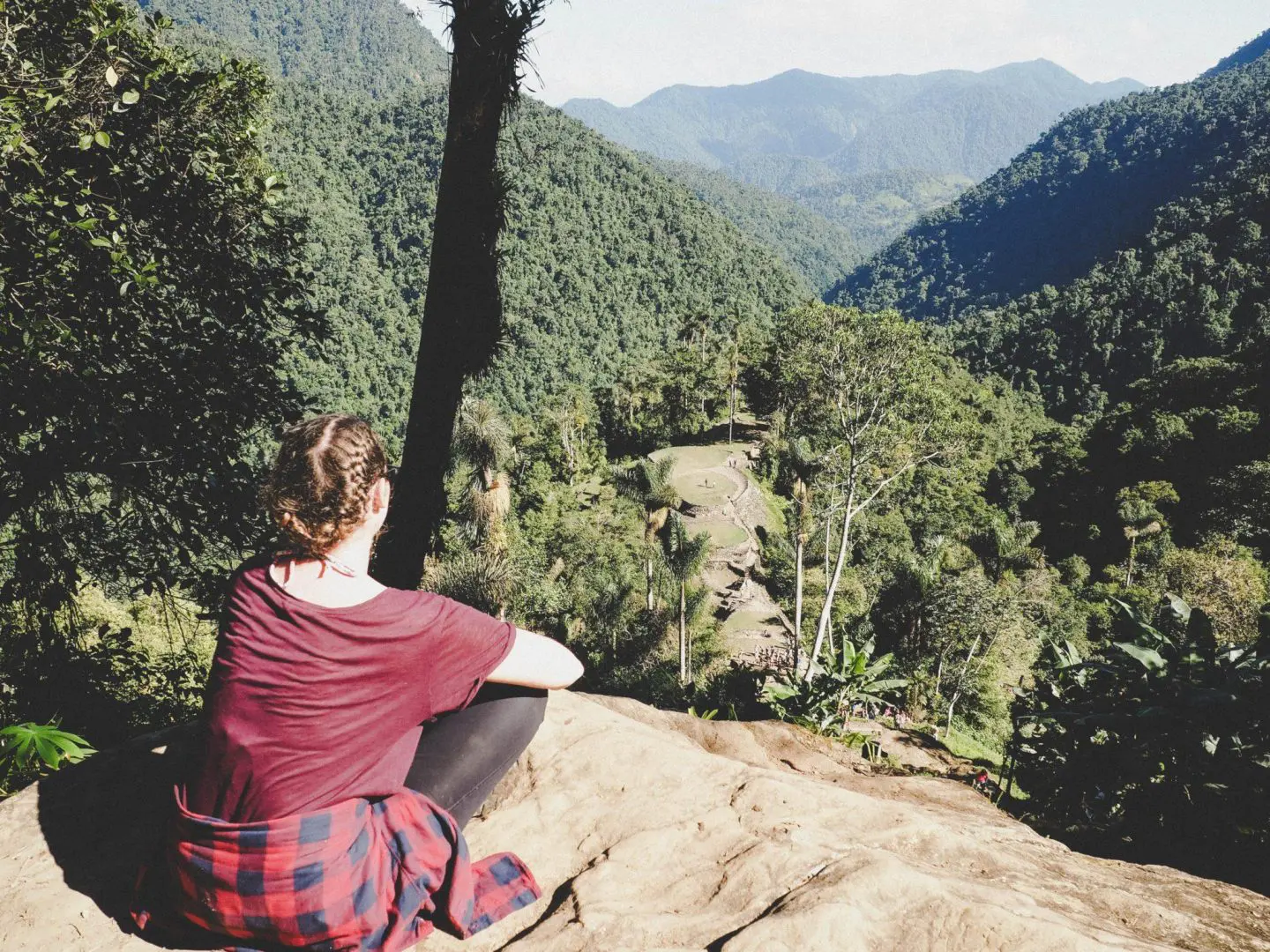 But its also why I keep going back. I love Colombia warts and all and I'm sure you will too. I hope this list of things to know about Colombia is helpful to you and I wish you the most incredible adventures in one of the most magical countries in the world.
Don't forget if you liked these Colombia travel tips to leave me a comment below with any questions. And please if you like this post, share the love on social media and pin it for later!