If you are planning a backpacking trip to Colombia's Caribbean coast you may be wondering what to pack? Well, look no further. In this post, I have put together a complete Packing List for The Caribbean Coast of Colombia, including a video so you can see what's in my bag and learn some of my packing tips.

A Bit About Colombia's Coast
Packed beaches, fried fish, Coco Frios and Reggaeton music blasting out. They say that Colombia is several countries in one, and it is along this coastline that this is more evident than anywhere else. If you decide to travel from Cartagena all the way to the most northern point of the country – Punta Gallinas – you will find yourself swimming in the warm waters of the Caribbean sea, hiking through the jungle in Parque Tayrona, exploring the mountains of the Sierra Nevada and exploring the desert in La Guajira.
With a landscape this diverse and so dense with adventure you are going to need to pack smart. Before I left for the coast I made this video so you could see exactly what is in my bag.
My Packing List for The Caribbean Coast of Colombia
Backpack suitable for the lost city trek
I took a 45 Ltr backpack with me. Mine was just a cheap one I found at the market in Medellin but here are a few better quality ones I love on Amazon.
Rain Cover
If you are doing the Lost City Trek then make sure you have a rain cover as it does often rain in the jungle.
Dry Bag
I have a more robust dry bag like this which I took with me to Colombia.
Click to check price on Amazon
However, I have also just bought these as they are so handy to keep your valuables like camera gear and passport in.
Click to check price on Amazon
There are a lot of opportunities to get wet (boat rides, river tubing and the wet jungle to name but a few) so you are going to need something. They are also great for dirty laundry!
Soap bar for washing clothes
A bar of laundry soap is less likely to leak and saves on your liquid allowance. I also like to pack a fingernail scrubbing brush for washing clothes. I use this for scrubbing the areas of my clothes more prone to soaking up smells.
Click to check prices on Amazon
Carabiner Clip
I never travel without at least 2 carabiner clips – 1 big one and a few smaller ones. They come in so handy for everything from attaching my sandals to my backpack to clipping on my GoPro.
Click to check prices on Amazon
Packing Cubes
I love packing cubes. They keep my bag organized and save space. Win-win!
I even made a video on how to use them and wrote a whole blog post! If you are backpacking the slim ones are better for fitting into a backpack.
Click here to check prices on Amazon
Tent
Obviously this is optional. But I prefer to have my own. I love this 2 man tent but they also do a 1 man if you need to save on space and are traveling solo.
Click here to check prices on Amazon
Sleeping Bag
I love this lightweight sleeping bag. It compressed really small and keeps me warm either when camping or in a hostel if it's on the cold side. It's also a great price.
Click here to check prices on Amazon
Blow up Pillow
If you are going camping then a blow-up pillow is a must and doesn't take up much room. If you're not then skip it.
Earplugs
I never travel without earplugs. I've had way too many bad nights sleep and there is nothing worse.
First Aid Kit
I like to make my own and I always have activated charcoal, antihistamines, and anti-inflammatories in there as well as the usual.
Click here to check price on Amazon
Wet Wipes and Toiletries
I know wet wipes aren't very environmentally friendly but when I'm camping they do come in really handy. I think I make up for it with all of my other natural products though!
Sunscreen
Poncho
I always have a plastic poncho, always!
Sarong/ Towel
I personally prefer to take a sarong, they are nicer to look at lighter and have multi-functions. I sometimes pack 2 if I have space so I can take one to the beach and have one clean for drying off after a shower.
Lock
You always need a lock if you are staying in hostels. PS. This lock also goes well for locking your toolbox at home while you're away.
Head torch
Always comes in handy even if it's just reading in bed.
Click to check prices on Amazon
Washing Line
This travel washing line is so handy and it doesn't take up much room so I always keep it in my backpack.
Mobile wifi hotspot
I don't ever leave home without my TEPPY. It's amazing for times on the road, sketchy hotel wifi issues, and as an emergency back up.
If you want to get your own then use CLAIRESITCHYFEET for a 10% discount on sales and rental, (only valid for 100 uses so be quick).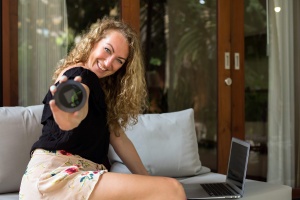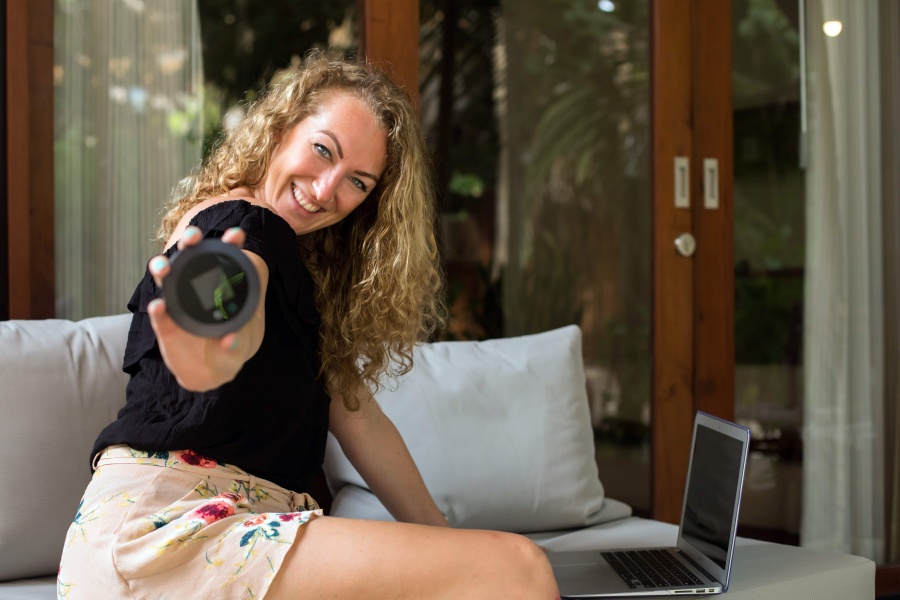 Clothes to pack for Colombia
1 dress
Hiking pants
Lightweight pants
Denim shorts
Sports shorts
6 t-shirts
2 nice tops
Nice shorts
2 bikinis
4 pants
2 pairs of socks
Other Random Stuff to pack for Colombia
Teaching Kit
as an online teacher I can't travel without this.
Yoga Mat
I use this to sleep on in my tent as well as practice yoga. Read my guide to travel yoga mats here.
Hiking sticks
Obviously optional but I like to take them when I'm hiking.
Camera Equipment
I have quite a lot…here are some of my must-have items!
boots/ sandals/ flip flops
Swap boots for sneakers and you can do without the sandals. I took all three though and used them all! I hate my feet being uncomfortable so I'm very selective about footwear. Here are my favorites.
Travel insurance!
Whatever you do, don't forget about insurance. I personally use Safetywing insurance for Digital Nomads. But that will only cover your medical expenses. So if you need something more comprehensive then it's World Nomads all the way!
Need some planning inspiration? 
Take a read of some of my other Colombia guides:
The Complete Guide to The Lost City
Top Tips for Visiting Parque Tayrona
How to Spend a Day in Cartagena
This post was proofread by Grammarly
Are you ready to book your trip?  To help you get the best deals and service here are the companies that I personally use to book all of my travel online. I always shop around before booking anything, but these are my tried and tested starting places.