Want to learn to surf abroad? If you are thinking about learning to surf what better way to do it than on a surf vacation? Whether you are a complete novice, or you are looking to brush up your surf skills here are 10 tips to keep in mind if you are learning to surf abroad. I have also included a surf trip packing list to help you out.
My 10 tips for learning to surf abroad
Including what to pack for a surf trip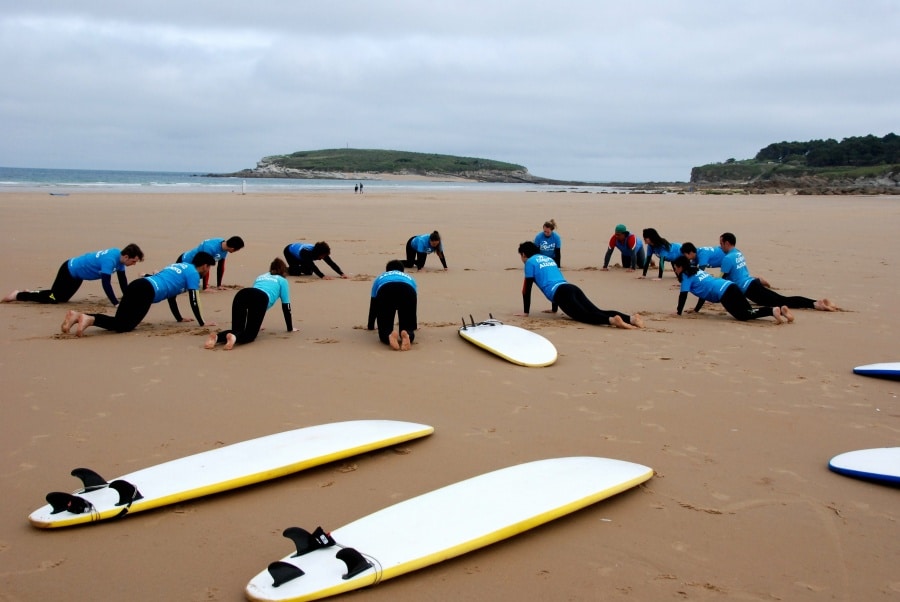 Save the space in your luggage and leave your wetsuit behind
You really don't need to take it with you. The school will have everything you need. One thing I would take though is surf boots if you have them. I really regretted not having mine as they help me with my grip on the soft boards and stop the leash from rubbing and burning my ankle. But, if you have your equipment (wetsuits and board) and you can't travel without it, here are a few tips for traveling with your boards!

Click here to check prices
Pack some high SPF Sun cream
You will need factor 50 (at least) for your face, hands, and feet! Don't forget your hands and feet like I did on the first day or you will regret it! Also no matter how much factor 50 you put on your face before you go in the water the lesson will last for 2 hours and the only way for really preventing your nose burning is sunblock. You will notice all the instructors wearing it. If they wear it and they are working every day in these conditions that should tell you everything you need to know!

Click to check prices
Pack some warm clothes
Make sure you bring at least 1 warm jumper even in summer. There is nothing better than coming back from a surf and taking a warm shower and putting on some warm clothes in the evening so make sure you pack at least one hoodie you can snuggle into. At the Surf Lodge I stayed at we each got a blanket on our beds and I spent most evenings wrapped up in it on the couch.
Swimwear
Choose your bikini wisely. Save the strapless bikini tops for the beach. Nothing worse than pulling your wetsuit down and flashing everyone around you. I love this swimsuit.
Bring a collection of towels
Bring a towel for showering, a turban for your hair (if you have long hair) and either a sarong or a towel for outside. I brought a towel just for getting out of the shower and two sarong's which I used to dry off after I had gotten out of my wetsuit and to wrap around my wet hair. I never travel without them as they are light, pack well as they take up hardly any space and they are super easy to wash out and dry. I love the colorful towels from MinxNY and also Batini Bay.
Get confident in the sea
Make sure you are confident in the water! If you have never attempted to surf before, or even swam in the sea I really wouldn't recommend booking a weeklong course. The sea and be brutal and when you see a big wave coming towards you, your instincts may tell you to run. But when you are surfing you have to keep pushing towards it to get past where the waves break.
Once you get through where the waves break 'outback' it can be much more pleasant and you can take a break and sit on your board for a bit. It isn't always like that though; sometimes it's a battle!
I had a friend who I made take a lesson with me in the USA once. The water was ferocious, the wind was strong and to get our far enough to catch anything you had to go with your board (and an instructor) under the waves as they were too big to go through or over. It was pretty scary for me and I love the sea, she went in once and spent the rest of the time on the beach watching from a (safe) distance.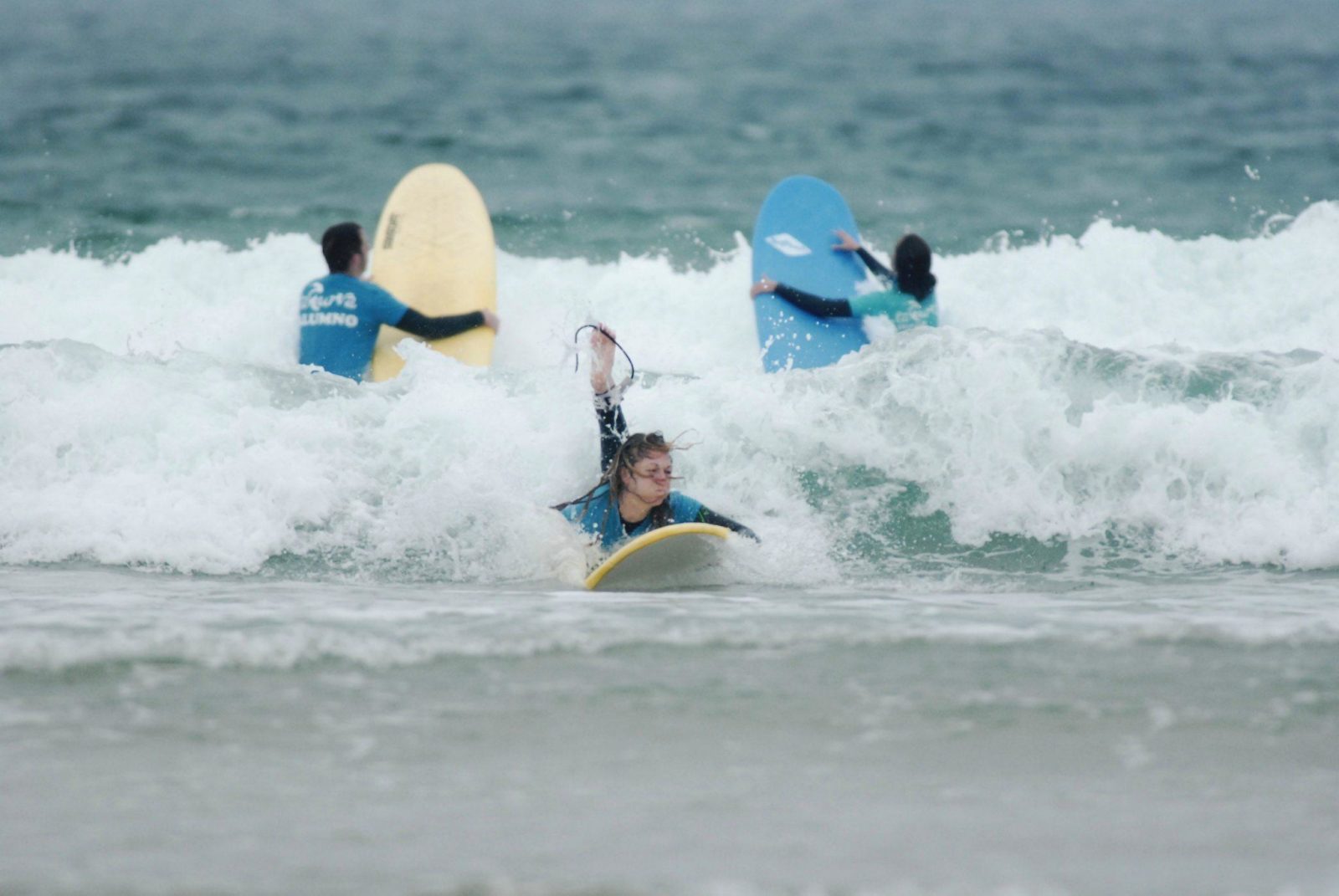 Don't be put off if you don't get it straight away
As I write this I'm still spending most of my time trying to get both feet on the board and not fall straight off into the water! I'd say for every 10 waves I catch, 9 of them end in my falling off before I can stand. It just makes me more determined to keep going through. I think if I'm honest, I just love being in the water! I love the battle, and the feeling when you finally manage to catch a wave and get both feet on the board is priceless.
Drink plenty of water
You will probably get sunburnt, you will work your arse off for at least 2 hours in the sun during your lesson, and you will be tired. Don't be dehydrated too. Make sure you drink plenty of water; it will help with the tiredness and stop you from getting headaches.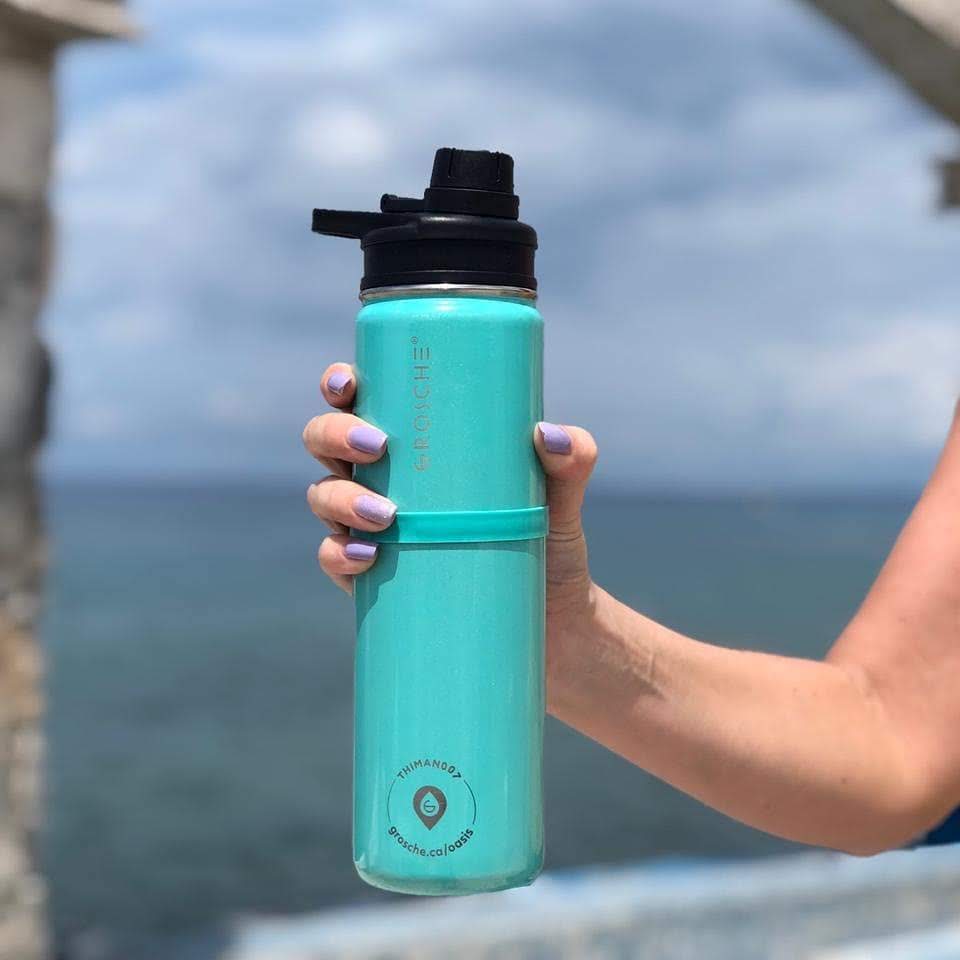 Learn the language
If you are planning on going somewhere you don't speak the language, either make sure they have an instructor that speaks your language, and offers lessons in that language, or learn enough to be able to understand the instructors. I did both, some of my instructors were English and some were Spanish. I really enjoyed having lessons in both languages and wished I'd done some more preparation and asked for my classes in Spanish to help me learn more. As surfing is visual, and kinesthetic learning as well as verbal it's easy to follow along and link the words to the movements.
Prepare physically
If you know you don't have a great level of fitness then I would strongly recommend doing a bit of training before your course to help you prepare. Get in the pool and swim! Even better put a float in-between your legs and swim using just your arms. When you are on the board it's going to be mostly arm strength you need when paddling.
Do some yoga; this will help with your flexibility and your balance. 2 hours can be a really long time getting thrown around in the water! Catching the wave is sometimes the easy bit; it's the wading back out through the waves that can often the most difficult and exhausting. If it's windy and the waves are strong it's one hell of a leg workout.
That said if you don't do any preparation you will be fine…you're just going to ache like hell the next day after you have woken up all of those unused muscles.
Don't forget insurance!
Whatever you do, don't forget about insurance. I personally use Safetywing insurance for Digital Nomads. But that will only cover your medical expenses. So if you need something more comprehensive then it's World Nomads all the way!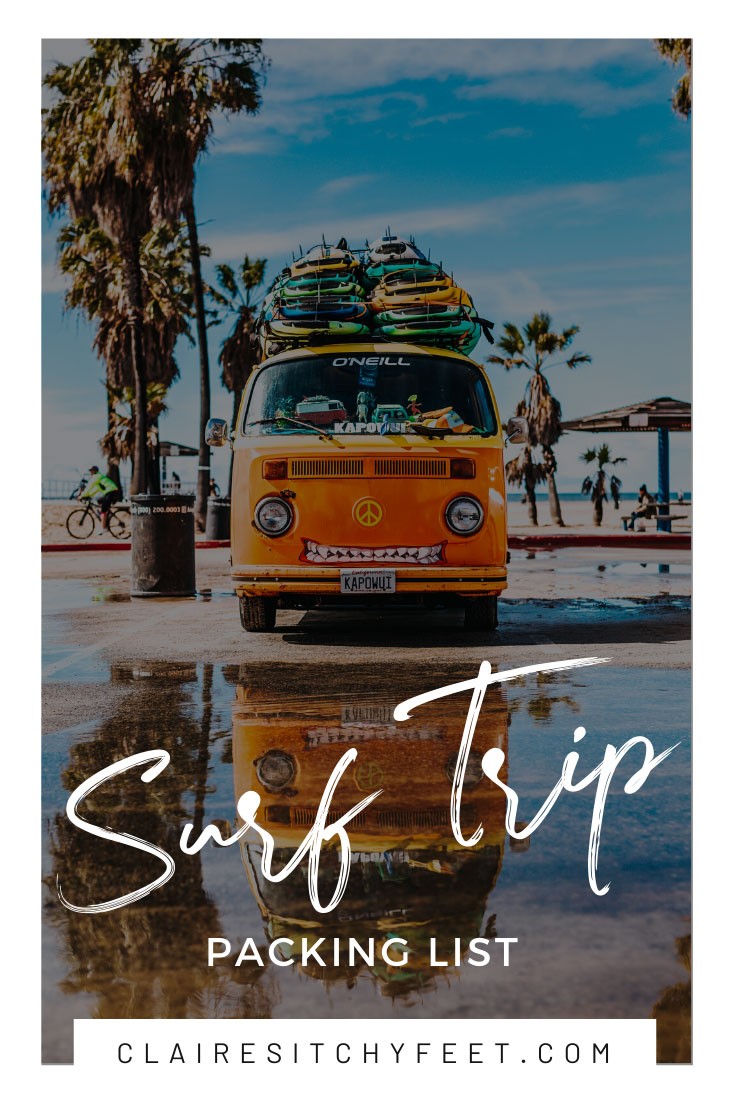 Final Thoughts
If you are looking to book a surf getaway make sure you check out Book Surf Camps. It's the company I went through to find this trip and they have Surf Camps worldwide on their site. I chose to travel to a surf camp in Spain to do a 5-days , close to Santander. I have written a post about my experience you can read here Learning to Surf at Escuela de Surf La Curva in Spain.
Want my full surf trip packing list?
This post was proofread by Grammarly