Are you traveling during the rainy season in Central America? Then you will be wondering what clothes in the rainy season you should pack? If you are thinking of traveling during the rainy season you will need to adapt your packing and add in a few extra things because of the weather.
Although many people may be put off traveling during the rainy season in Central America, it is actually a great time to travel you just need to know what to pack!
Central America has two seasons: Dry season (around November to April) and Wet (The Rainy) season (around May to October). This differs slightly depending on the country. Many people avoid traveling to Central America during the rainy season but if you don't mind getting a bit wet it is a great time to visit.
I wrote a whole article on why you should travel to Central America in the rainy season that you can read here.
What clothes in rainy season to pack for Central America
Synthetic Clothes
Cotton may be cooler but synthetic material dries quickly. Leave your jeans at home and pack some quick-drying pants and tops. That way when it does rain you will be dryer much quicker.
Click on image to check prices
Fleece Jacket
This will keep you warm at night and not take up too much room.
Rainy season jacket – Rainproof Shell/ Poncho
I would advise getting a slightly longer one so that it covers almost to your knees, this will save you having to bother with waterproof pants. Make sure it's lightweight and compact. Keep it on you at all times so you can put it on quickly if it does rain.
Umbrella
If you have the space pack an umbrella. This is especially relevant if you are going to be at a lower elevation as it will be hot and you might not want to put on a raincoat.
Rain jackets in the jungle guarantee you will sweat, so you get wet anyway.
Mini Microfiber Towel
I keep a small one attached to my day pack to wipe myself dry if I get caught out. Really handy to have and it doesn't take up too any room in my bag.
Large Microfiber Towel
I love a fluffy towel as much as the next person but they take up space and they take too long to dry so swap your normal towel for a micro towel. I love this one by MinxNY and I take it everywhere with me.
Click to check prices
Extra Quick-dry socks
If you are hiking your feet will get wet. Your hiking boots will get wet. Wet feet are no one's friend. Make sure you pack 2-3 pairs of quick-drying socks, just in case!
Waterproof footwear
In the dry season, you might get away with flip-flops and sneakers. In the wet season, if you want to do anything adventurous, you are going to need waterproof hiking boots, hiking sandals and some flip-flops (at least).
Top Tip: If your boots get wet make sure you pack a newspaper and stuff your boots with it. It will draw out the water quicker.

Other packing essentials for the raniy season in Central America:
Don't forget insurance!
Whatever you do, don't forget about insurance. I personally use Safetywing insurance for Digital Nomads. But that will only cover your medical expenses. So if you need something more comprehensive then it's World Nomads all the way!
Final Thoughts
The golden rule is to plan for the worst, hope for the best! Central America has a lot of cities at high elevation. This means that when the sun goes down it's is going to be cool. For that reason, you are going to need some warmer clothes especially if you are thinking of hiking any volcanos!
For all of my other packing tips for Central America, you can find my packing guide here.
Not sure if you should book a hiking tour during the rainy season? Take a read of this article first.
The only company I recommend for booking transport and tours in Guatemala (other than the individuals and companies I have named) is GuateGo. They are a Guatemala owned company who have painstakingly brought together all of the transport and tour options in one easy to use website. You can book transport in Guatemala with them here and Guatemalan tours with them here.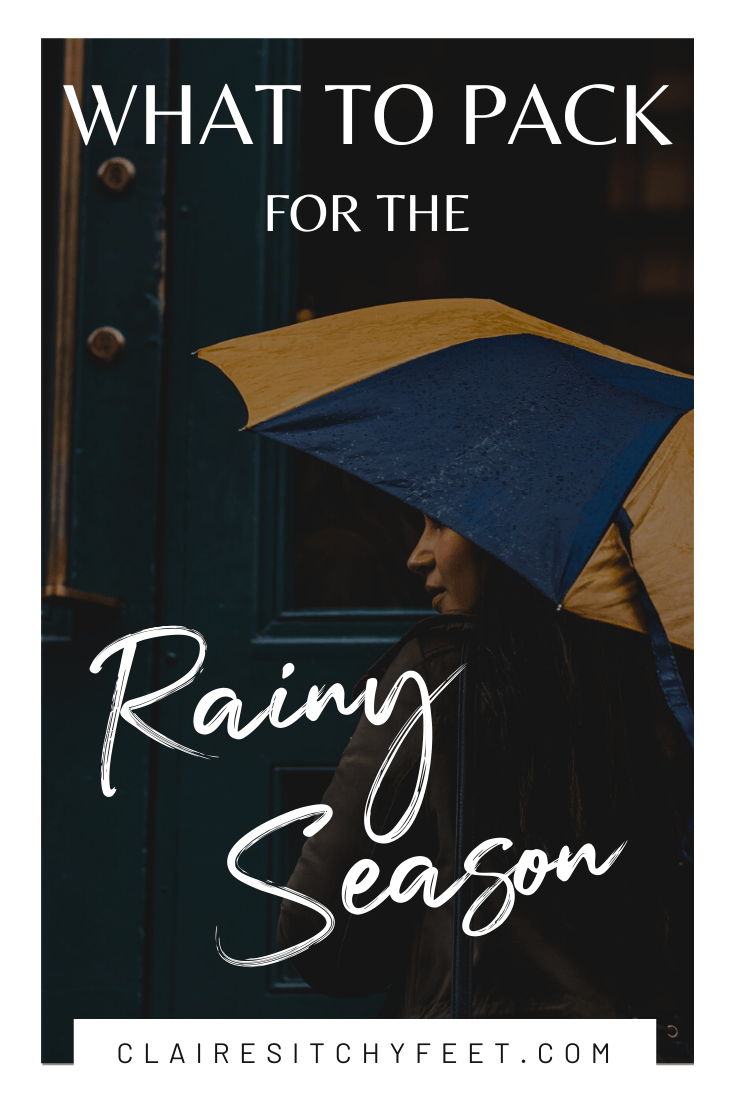 Planning a Trip to Guatemala? You might be interested in these articles:
How to get from Guatemala City to Antigua
Is it safe to visit Guatemala? Safety Advice for Solo Female Travelers
The night I thought I was going to die in Guatemala
Things to know before visiting Antigua, Guatemala
11 things to know before visiting Guatemala
The Top 5 Tours in Guatemala | The Best Tours in Guatemala in Guatemala
This post was proofread by Grammarly
Are you ready to book your trip?  To help you get the best deals and service here are the companies that I personally use to book all of my travel online. I always shop around before booking anything, but these are my tried and tested starting places.